San Blas (Kuna Yala)
Comarca Kuna Yala is best described as an autonomous coastal region, ruled by the indigenous Kuna people.
Their territory includes a 232-mile strip of lush Caribbean shore and the 377 islands of the San Blas Archipelago.
Many of these islands are uninhabited, shaded by palms, and ringed with white sand and coral reef.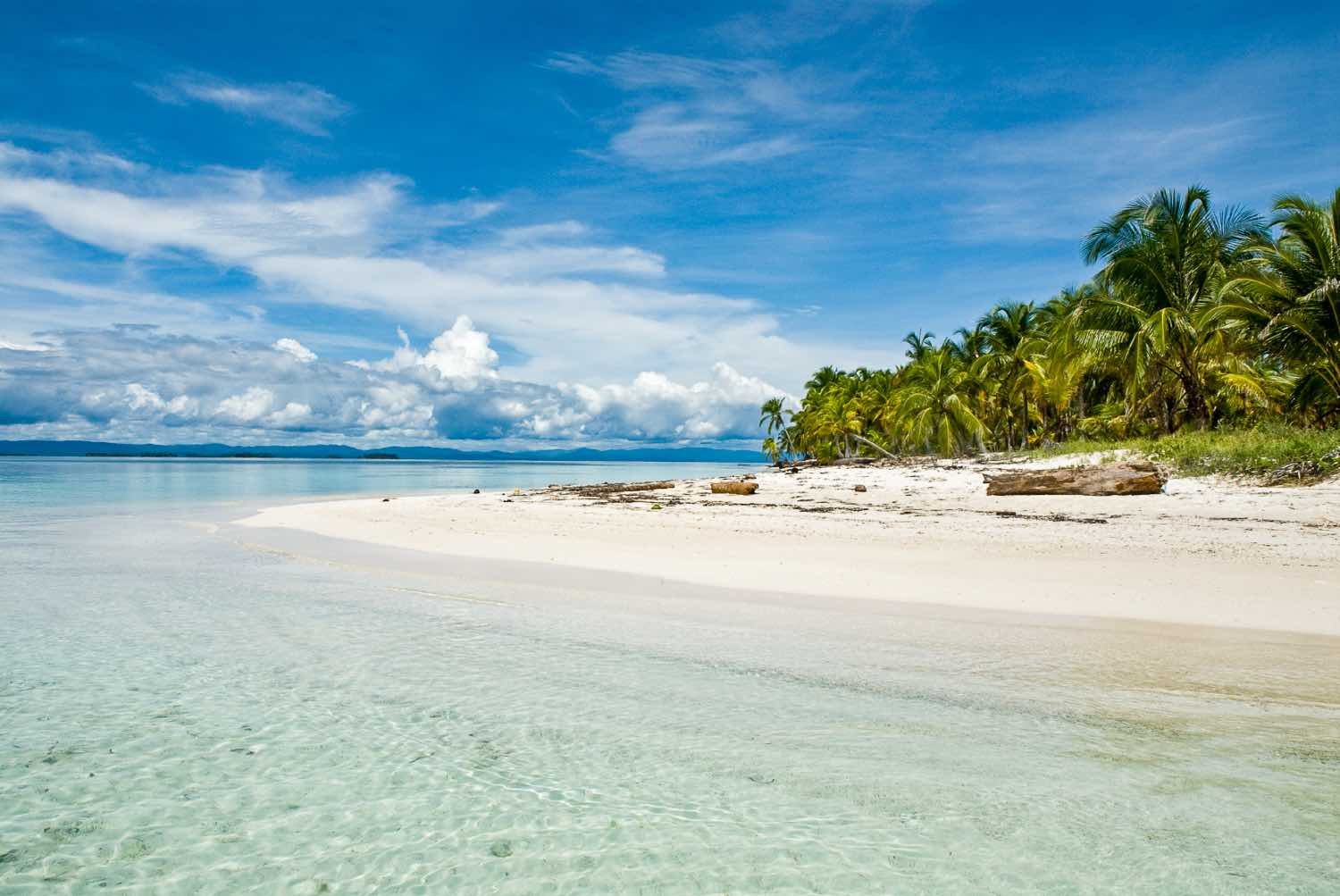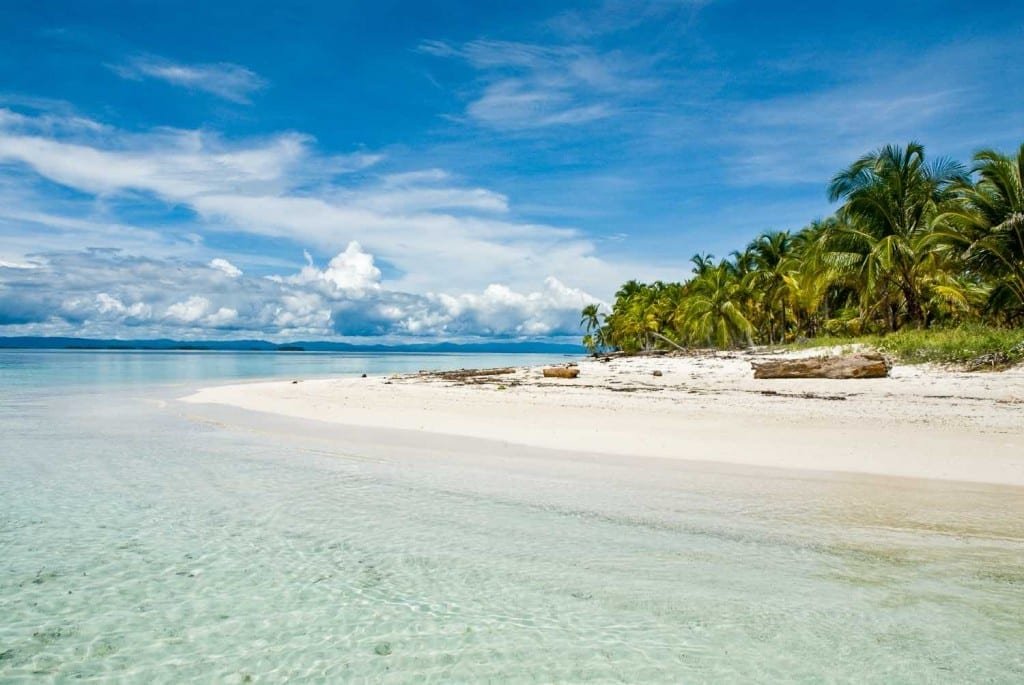 Around 40 Nearby Kuna Islands
Approximately 40 other nearby islands are also home to densely-populated Kuna communities, where visitors can learn local traditions and purchase finely embroidered molas (finely sewn panel blouses).
The outlying islands are peaceful and pristine.
Some feature rustic, locally-owned lodges—small collections of cabins and over-the-water bungalows.


Here you'll find tranquility, hammock space, and astonishing sunsets.
Snorkeling, Birdwatching, Dancing and Hiking
During low season, I've enjoyed an entire island here to myself, snorkeling and birdwatching during the day and staying up late into the night—playing dominoes, singing, and dancing with my Kuna hosts.
Other activities include hikes to mainland waterfalls and shrines, sailing, sea kayak trips and fishing excursions.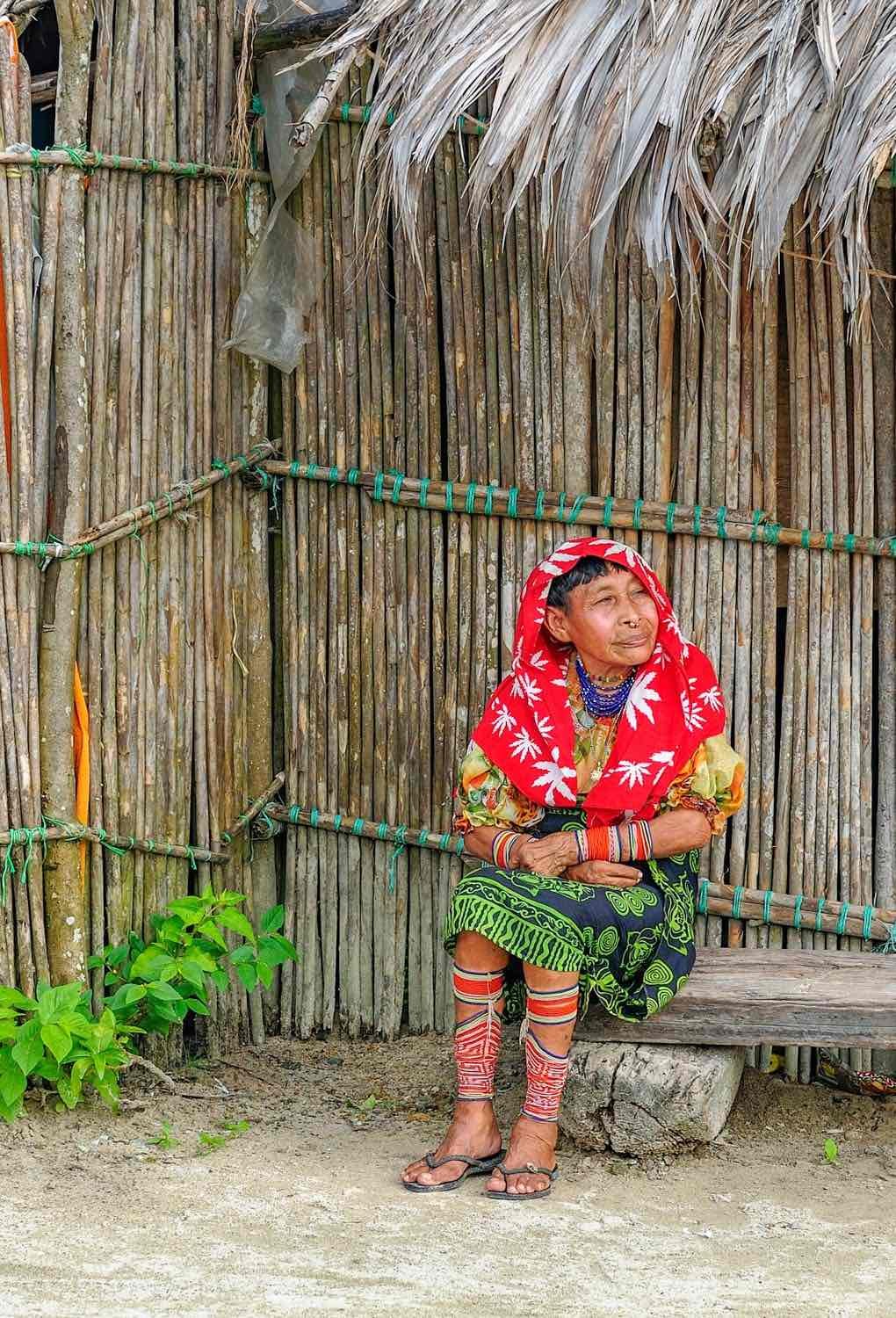 Getting to Kuna Yala
Several airfields link Kuna Yala with Panama City. The most frequently used airstrips are located near El Porvenir, Playon Chico, and Achutupo.
Most flights stop in more than one location, and flight times typically last between 20 and 45 minutes.
Kuna Yala Yacht Cruises
Private, multi-day yacht cruises of the archipelago can also be arranged.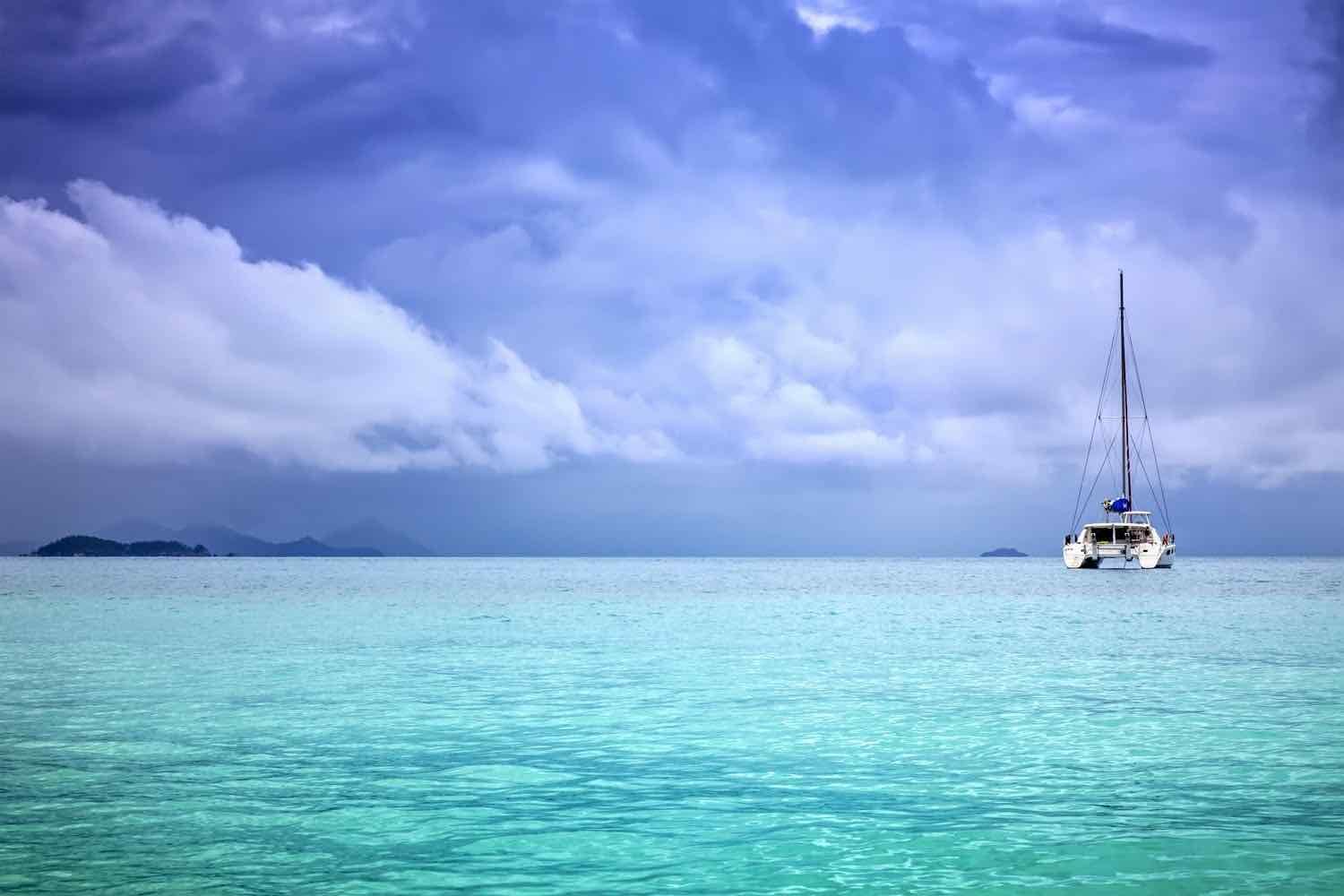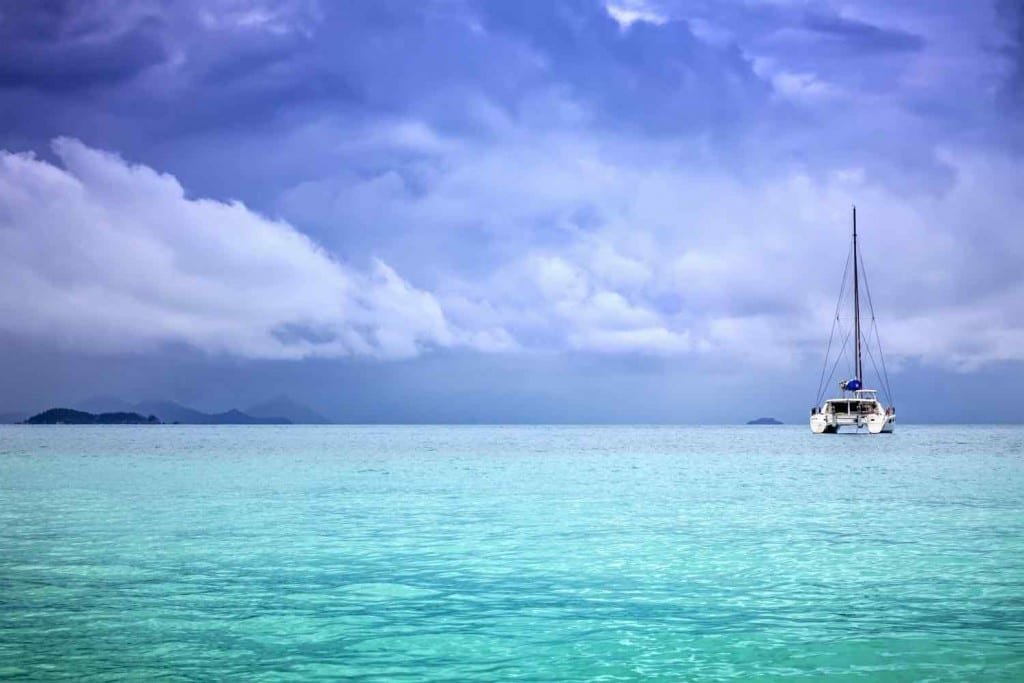 Temperatures here are fairly constant year-round, with highs in the low-90s and lows near 75°.
Although Panama lies below the hurricane belt, rain is likely in Kuna Yala between May and November.
October tends to be the wettest month, with average rainfall of about five inches.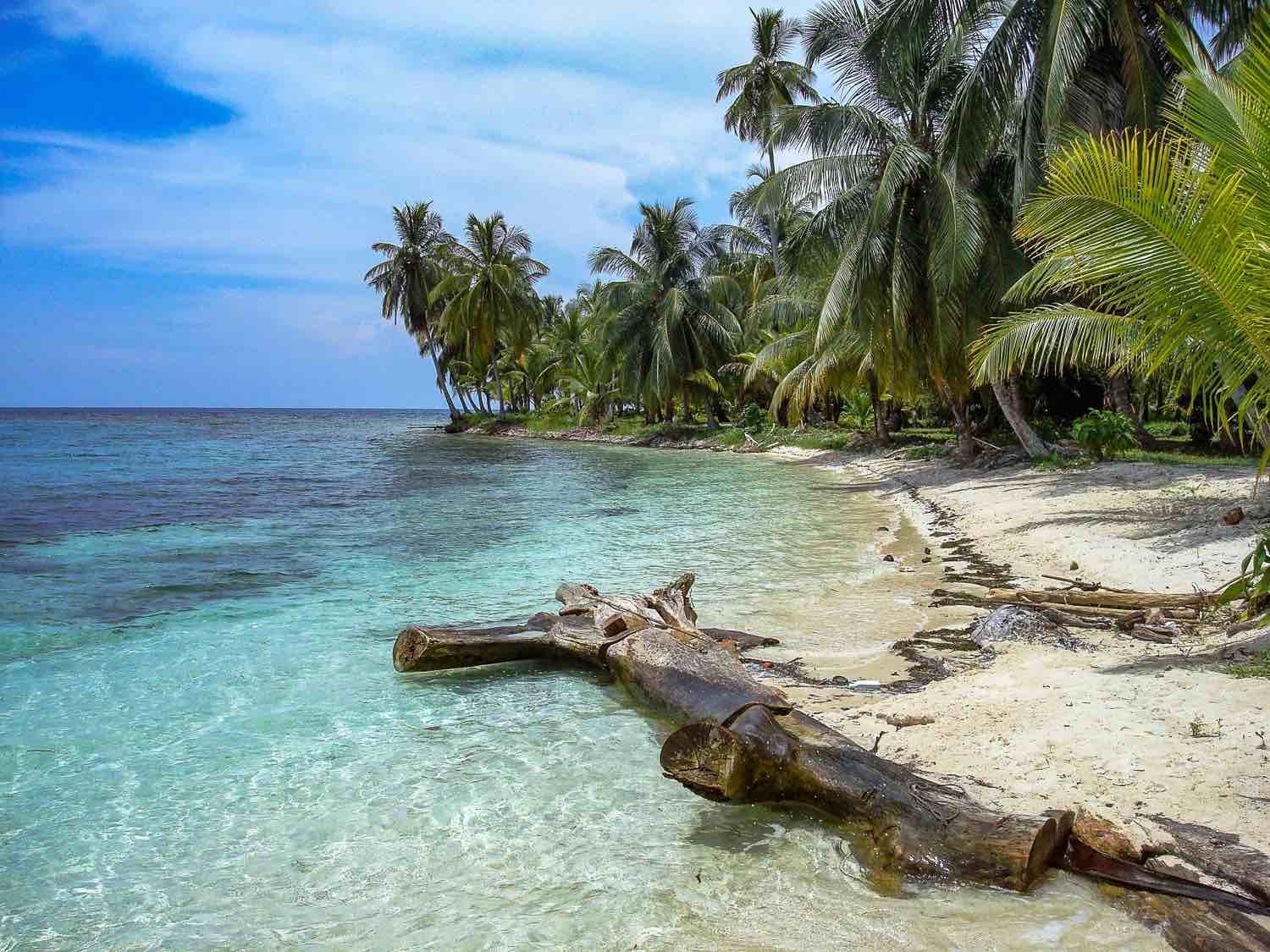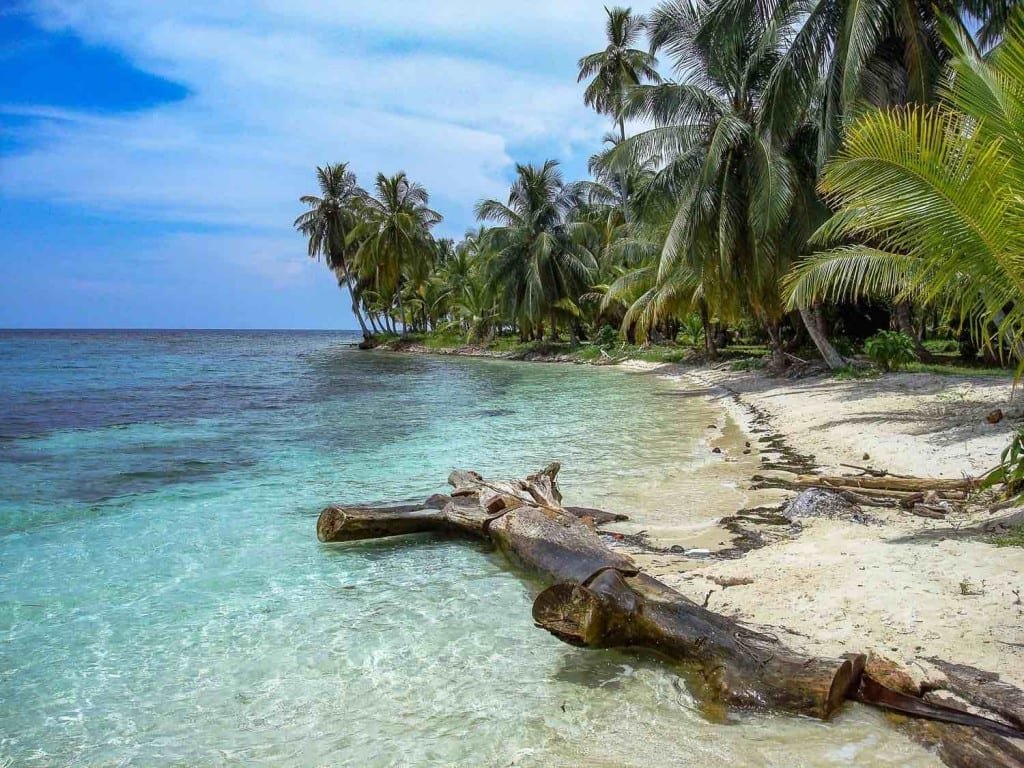 When you travel with LANDED, our team of travel experts and network of local contacts are at your service. We'll handle the details, freeing you to savor the moments. Call us today at 801.582.2100. Dream big. We've got you.
"Nothing is so awesomely unfamiliar as the familiar that discloses itself at the end of a journey."
Cynthia Ozick
PERFECT

Could not have been more pleased.  This was the trip of a lifetime for our family.  Thank you!
GO WITH LANDED

If you're planning to travel, go with LANDED. You won't be disappointed.
AMAZING ADVENTURE

The whole rhythm of the trip was perfect, and leaving one place for the next worked perfectly. This trip definitely made me want to experience other great spots in South America.
TRIP OF A LIFETIME

The locations were amazing. Your on-the-ground team was fantastic–knowledgeable and accommodating. Beautifully organized.
ABSOLUTELY AMAZING

The best guide I've ever had anywhere in the world. Top notch talent.
GREAT SERVICE

You were a great help in planning–ensuring that I was staying at the right places and enjoying the type of activities we love–and the follow up was incredible.
YOU GOT TO KNOW US

Exactly the bonding and sharing experience we'd hoped for. The rhythm, variety, and tone was spot on. With effective listening skills, you built a good picture of what we wanted–more complicated than "just" luxury. The result was a great trip, one made just for us.
BEST EVER

Excellent attention to detail. You listened carefully, asked the right questions, and customized with just the right balance. Superb guides. We felt relaxed and pampered all the way. You'll plan our next trip.
FANTASTIC EXPERIENCE

Not a single thing on the itinerary that we would change.  The guides were knowledgeable, friendly, and prompt.  The hotels were beautiful, the food delicious and the pace of the activities was perfect for us.
DO IT!

In short, our trip was amazing. Thanks so much for your constant assistance and thorough planning.
PERFECT

The planning, service and execution of the trip was flawless – thank you!
EXCELLENT

LANDED was helpful and knowledgeable, making our trip a memorable one.  I will use your services in the future as I continue to explore Central & South America.
A VERY WELL ORGANIZED DREAM

Your patience with my questions and concerns during the planning stage was remarkable.
THANK YOU

You actually got to know us, which made it possible to know just what we like. You promised the best trip ever and you kept your promise.
ENTIRELY AMAZING

Your recommendations were well thought out. We thoroughly enjoyed our honeymoon. Thank you!
THE ULTIMATE GUIDE

LANDED is the ultimate. You helped us make the most out of a week's time.
DIDN'T MISS A THING

We zip-lined, rafted, sailed, and surfed. The contacts were professional and courteous. We don't want to be back at work. Thank you for all of the work you did to set up this trip.