Ski the Andes in Chile
Seasons are reversed in the Southern Hemisphere, meaning you can ski fresh Andean powder from mid-June to late-October.
Because most southern-cone storm systems form in the Pacific before traveling east, South America's best snow falls on the Chilean side of the Andes.
Chile is home to over a dozen ski resorts, welcoming skiers and snowboarders (selectively) from June to early November.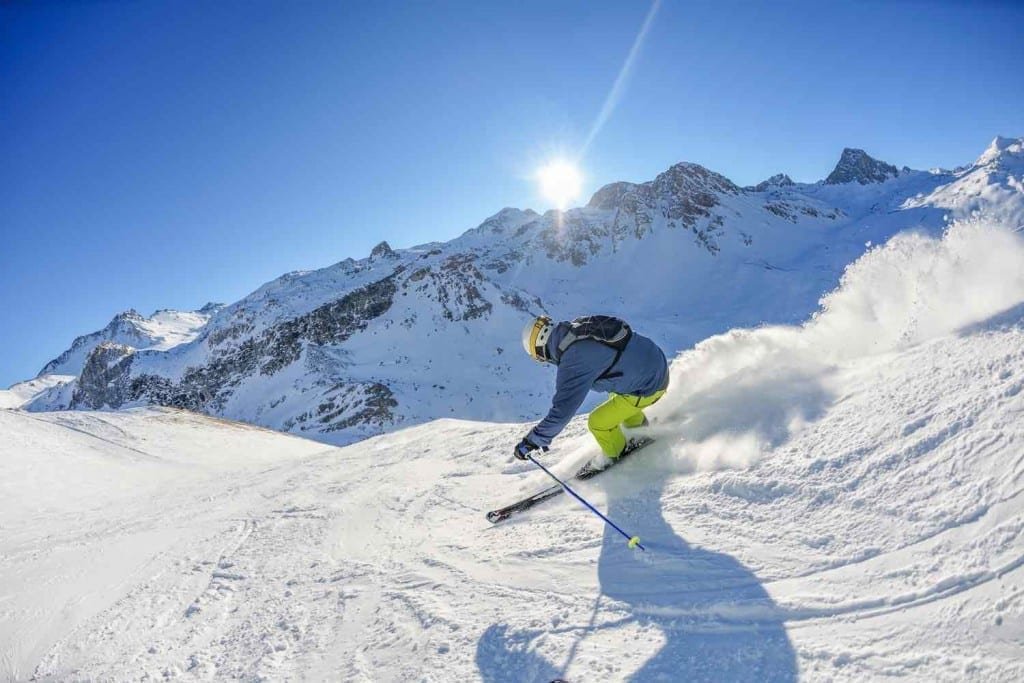 Some of our favorite ski resorts in Chile include:
Portillo
Portillo is South America's oldest and most famous ski destination. Founded in 1949, this Chilean mountain is known for its challenging, treeless terrain and off-slope camaraderie.
Unsurprisingly, Portillo has hosted alpine championship events, in addition to serving as a training base for the US, Austrian, and Italian ski teams.
While runs are 55% advanced/expert, newcomers are encouraged. Private ski lessons are readily available.
Snowboarding Allowed
Snowboarding is also permitted at Portillo. The base altitude is 9,448 FASL, with the highest peak reaching 10,930 FASL.
Portillo operates on a Saturday-to-Saturday program.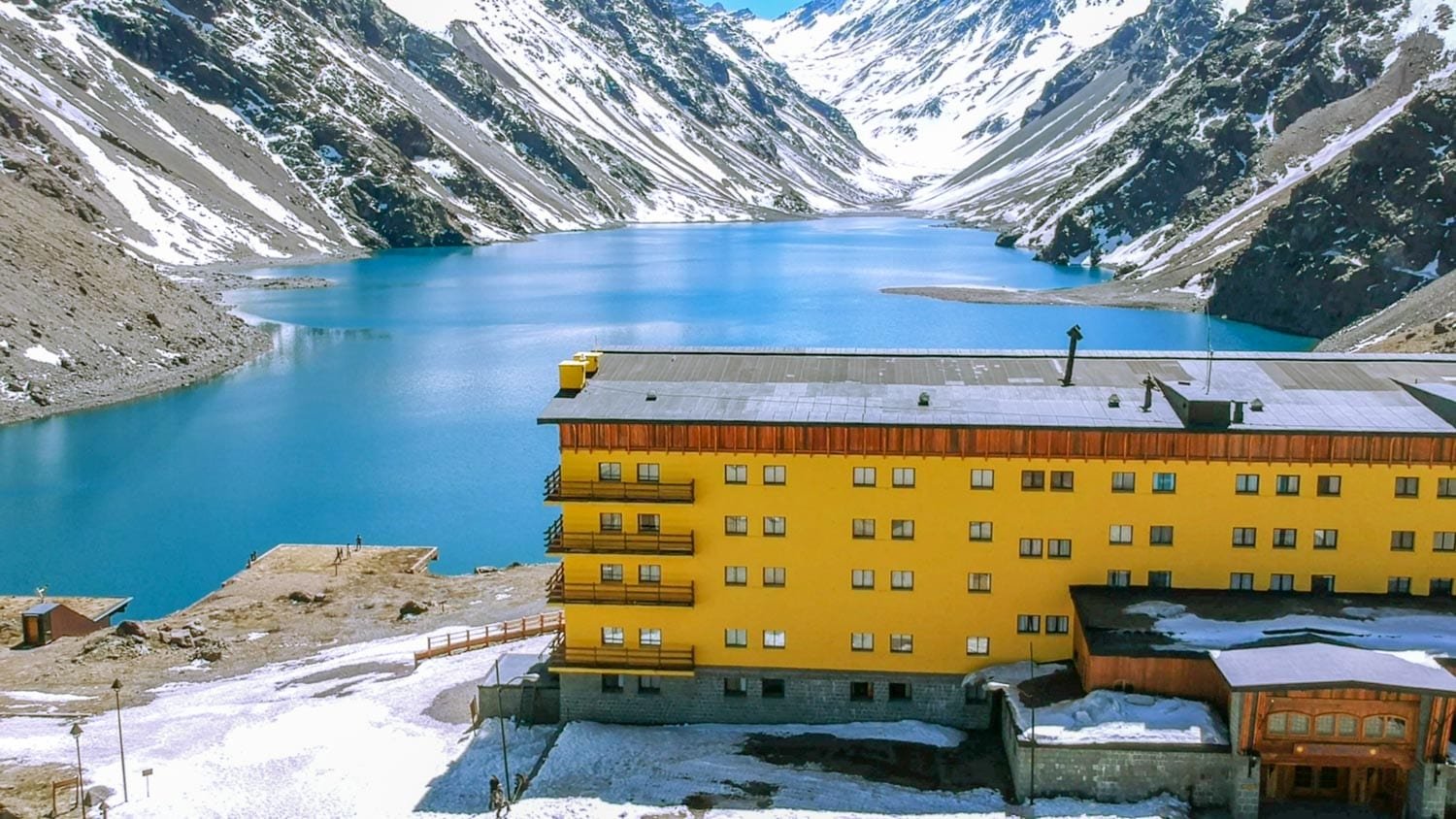 Meals, lift tickets, and round-trip transfers—two hours or 102 miles from Santiago—are included in most Portillo ski packages.
Hotel Portillo
Forget about heading into town for shopping and gallery strolls; the big, yellow Hotel Portillo is the hub of all après action.
Amenities at Portillo include:
Lake Views
Heated Pool
Hot Tub
Sauna
On-Site Restaurant and Bar
Game Room
Gym
With 450 resort employees and a maximum of 400 guests, you'll be well cared for at Portillo.
Valle Nevado
When it comes to accessibility and family-friendliness, no other South American ski resort compares to Valle Nevado.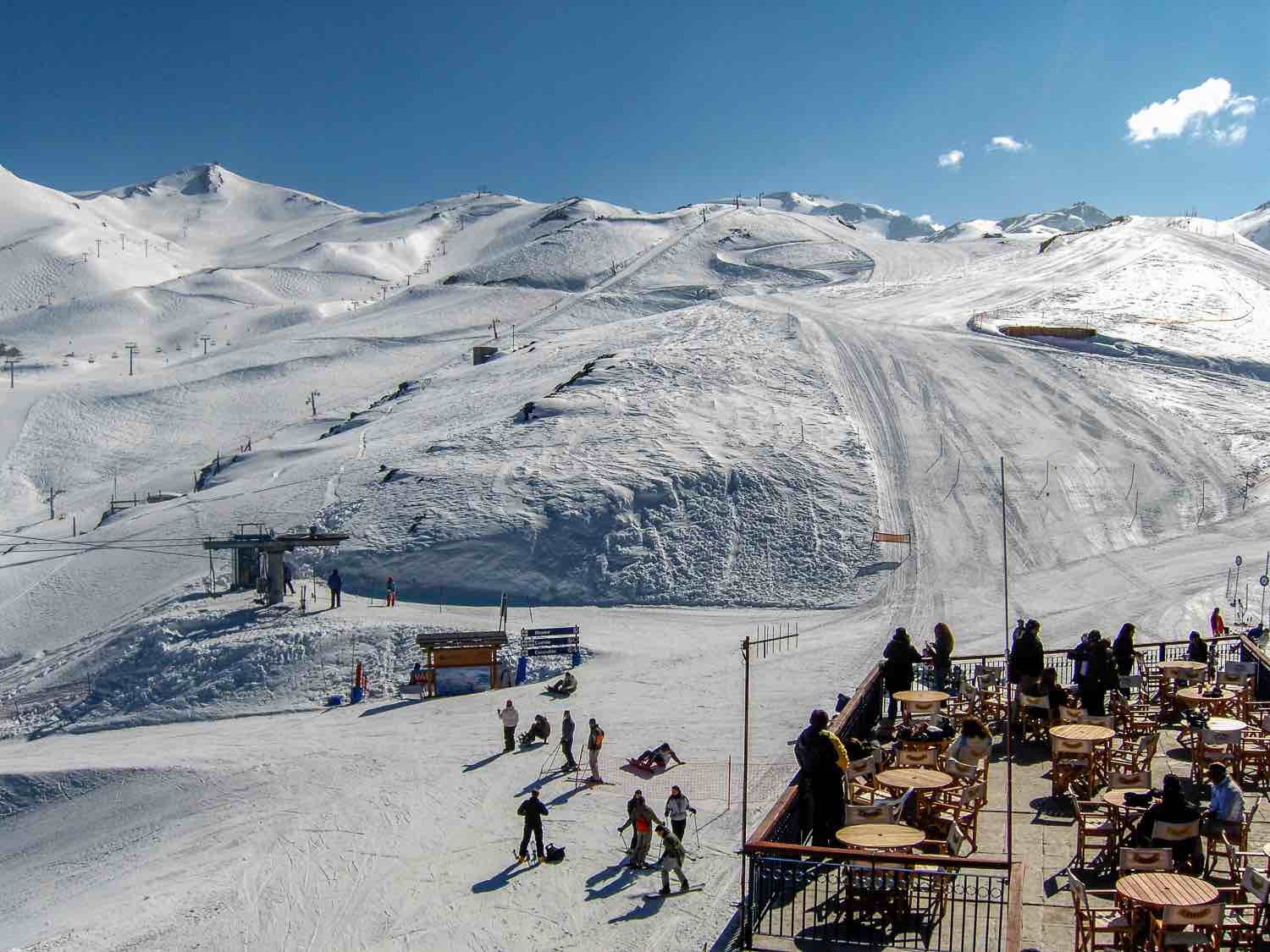 Located just 35 miles from Santiago, the ski resort at Valle Nevado encompasses 23,000 skiable acres on three mountains.
Valle Nevado's amenities include:
High-Speed Lifts
Multi-Lingual Ski School
Snowboard Half-Pipe
Eight Restaurants
Inter-resort passes permit access to the neighboring slopes at La Parva and El Colorado.
Nevado offers three hotels:
Hotel Valle Nevado—Deluxe, 53-rooms
Puerta del Sol—Family-Friendly, 124-rooms
Hotel Tres Puntas—Cozy, 91-rooms
Nevado ski package options include a three-night package (Tuesday to Friday), four-night package (Friday to Tuesday), and seven-night package (Friday to Friday).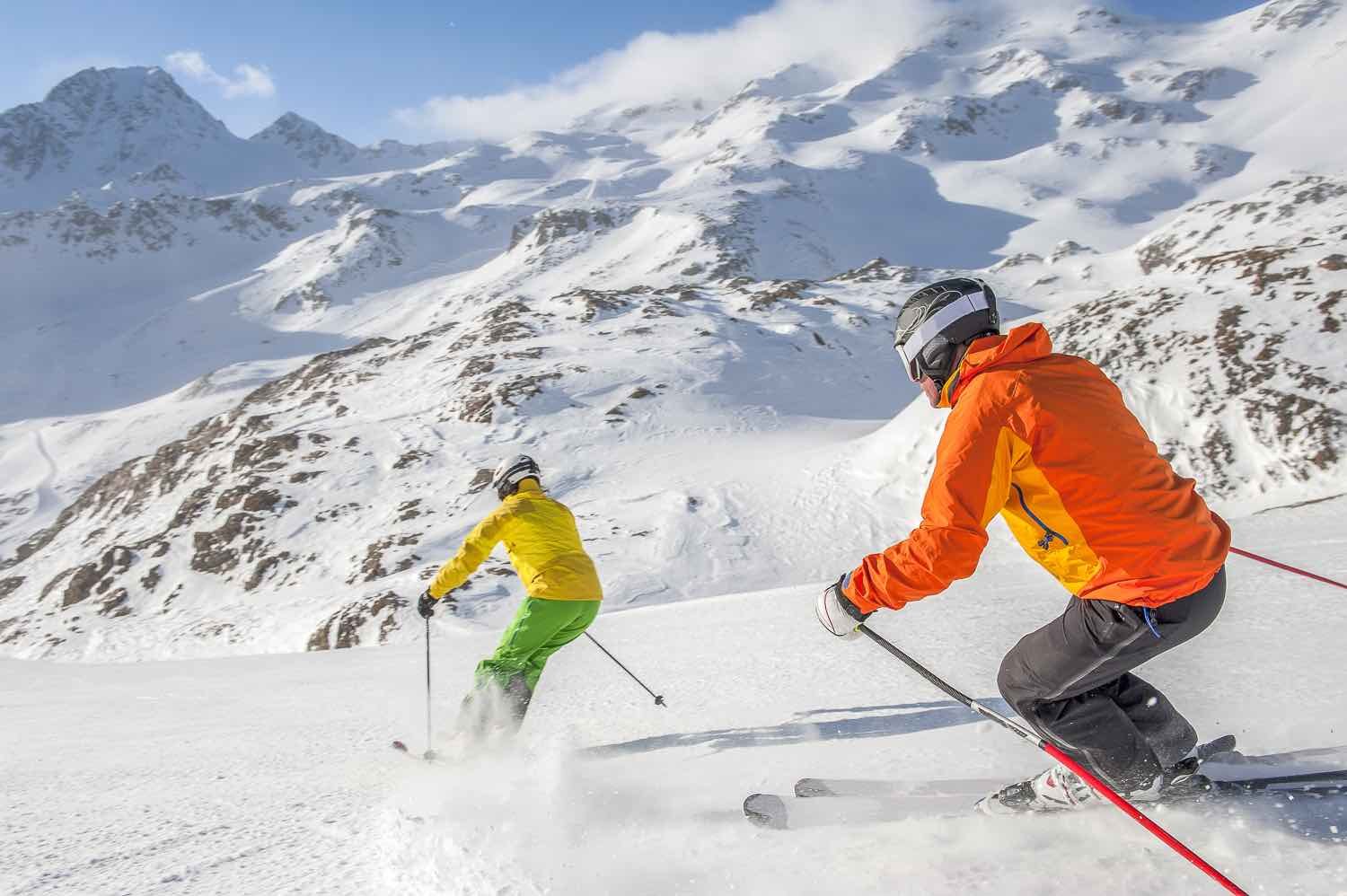 Termas de Chillan
Five hours and 252 miles south of Santiago, Termas de Chillan sprawls out beneath the 10,535-foot Chillan Volcano.
The volcano's pine-cloaked slopes provide 3,600 feet of vertical drop, as well as geothermal heat for the area's famous springs.
Termas de Chillan's geography offers something for everyone.
Available Termas de Chillan Ski Runs
Of the 28 available runs at Termas de Chillan:
30% are Beginner
40% are Intermediate-Advanced
30% are Expert
Las Tres Maria's, a sweeping 8-miler, holds the title of longest run in South America.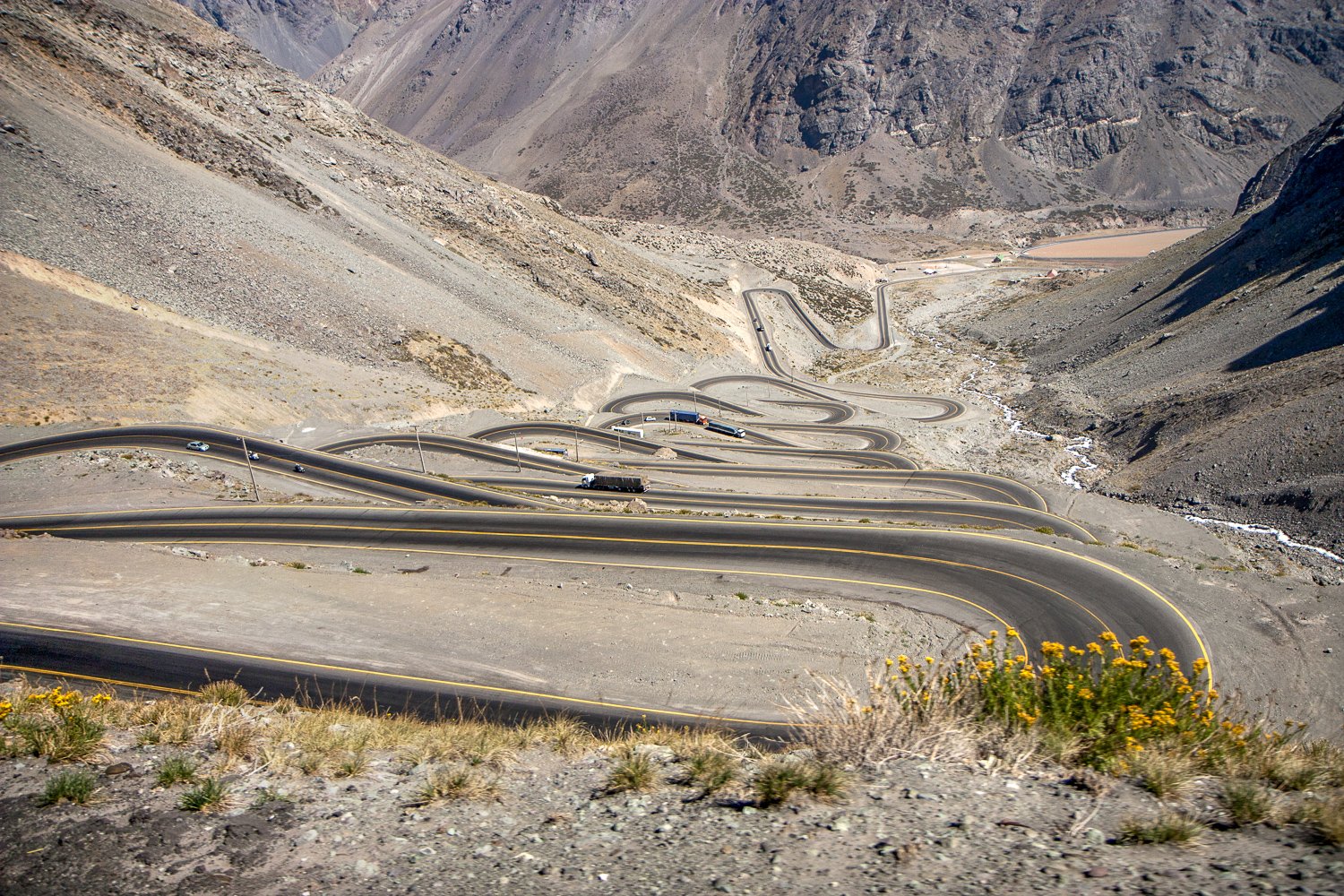 Skiers and snowboarders (in off-piste sections) are welcome, and the resort operates a friendly, multi-lingual ski school.
Dogsledding, Snow Paintball, Mountain Biking and Rock Climbing
Dog sledding, night skiing, snow paintball, and snowmobiling round out winter offerings.
In summer, the resort hosts mountain bikers, hikers, and rock climbers.
Temas de Chillan's two best lodging options are the 100-room Gran Hotel and the more basic, 26-room Pirimahuida Hotel.
Temas de Chillan Hotel Amenities
Hotel amenities include indoor and outdoor pools, spa services, five restaurants, and a casino.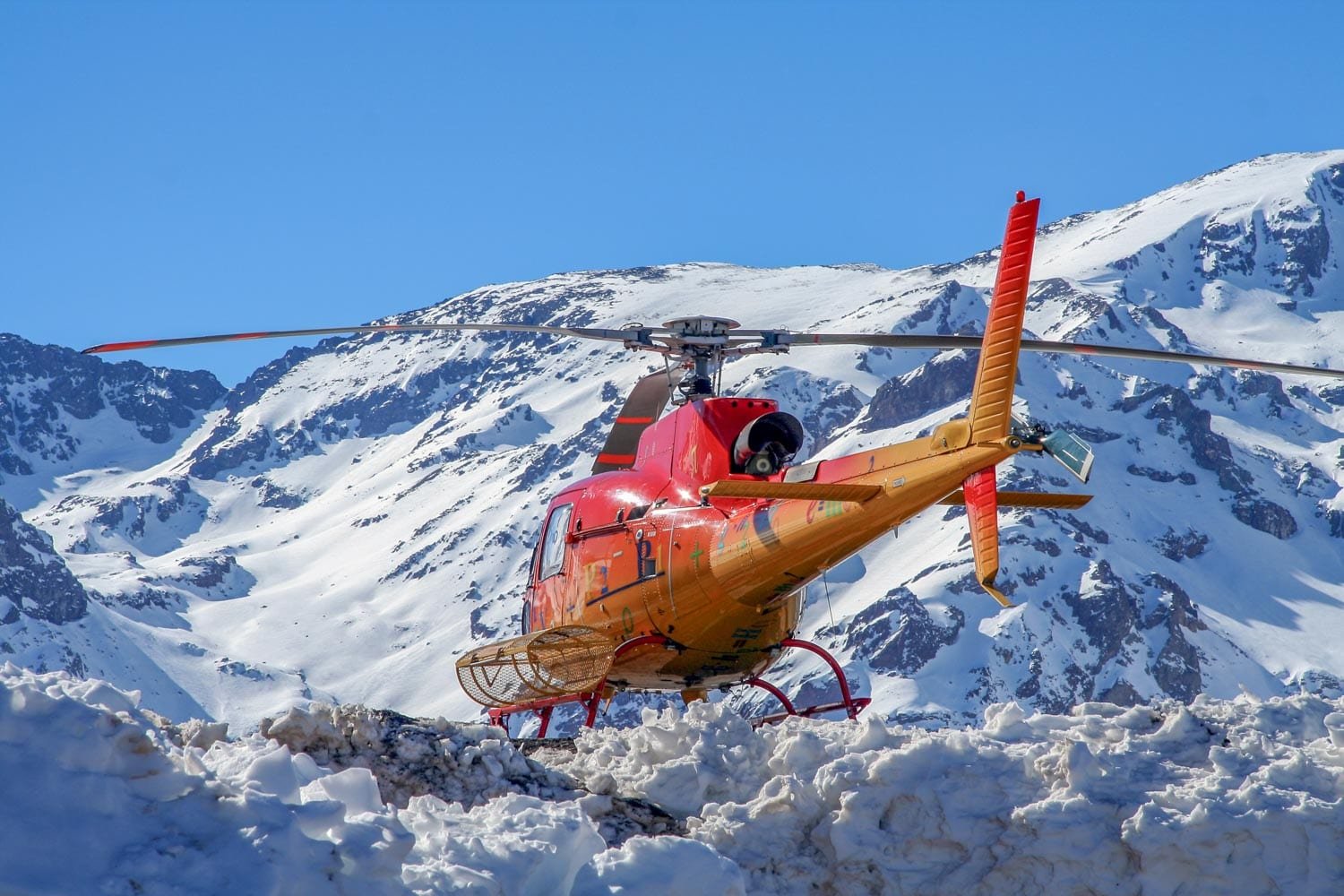 Heliskiing and Snowcat Skiing
If your time in Santiago is limited, you can still enjoy the thrill of steep verticals, wide-open slopes, and rugged Andean scenery.
Snowcat skiing (up to 12,000 FASL) and heli-skiing day trips can be arranged from the capital. Full-day and overnight options are available.
Nomads of the Seas
Nomads of the Seas offers luxury adventure cruises along Chile's lush Patagonian Coast.
The company's flagship is Atmosphere, an elegant 150-foot motor yacht with only 14 guest cabins (maximum of 28 passengers).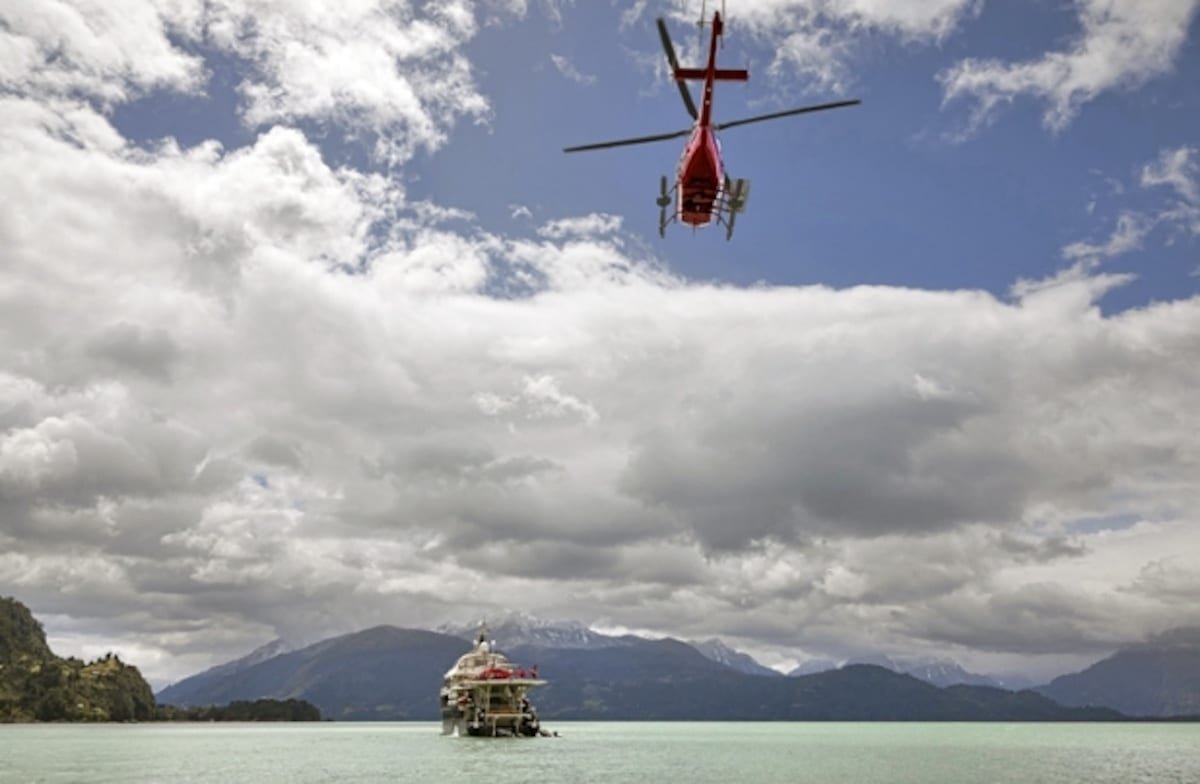 Each day aboard Atmosphere offers unique itineraries. Daily tour options include:
River and Sea Kayaking
Whale and Dolphin Watching
Whitewater Rafting
Horseback Riding
Jet Boat Excursions
Helicopter Aerial Sightseeing
Hiking (Including Helicopter Airlifts)
Heli-skiing trips are available from mid-September through November.
Atmosphere is equipped with two Bell 407 helicopters, zodiacs, drift boats and an assortment of various other watercraft.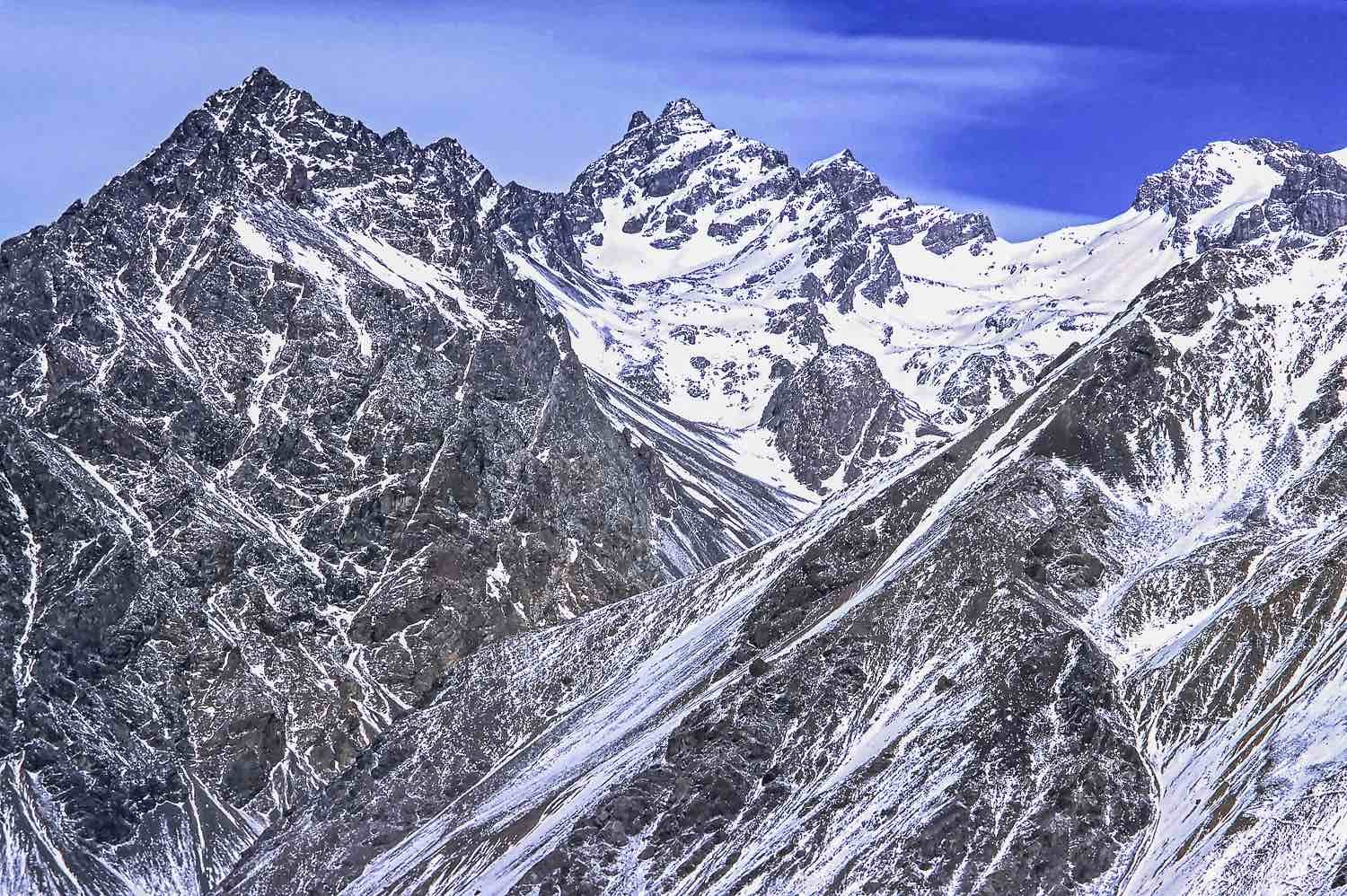 LANDED arranges vacations throughout Chile's ski regions. The ski season in Chile coincides with the best times to visit Machu Picchu, Easter Island, the Atacama Desert, and many other locations throughout Peru and Chile. LANDED organizes luxury accommodation, private transportation, and tours with expert guides. Speak with a travel planner today at 801.582.2100.
"The sensual caress of waist deep cold smoke…glory in skiing virgin snow, in being the first to mark the powder with the signature of their run."
THE CHILEAN LAKE DISTRICT
TORRES DEL PAINE NATIONAL PARK
VALPARAISO & VIÑA DEL MAR
YACHT CHARTERS IN CHILEAN PATAGONIA