EOLO Patagonia
EOLO Patagonia's Spirit is a 17-room Relais & Chateaux lodge tucked into a hillside within Estancia Alice, a 4,000-hectare private ranch.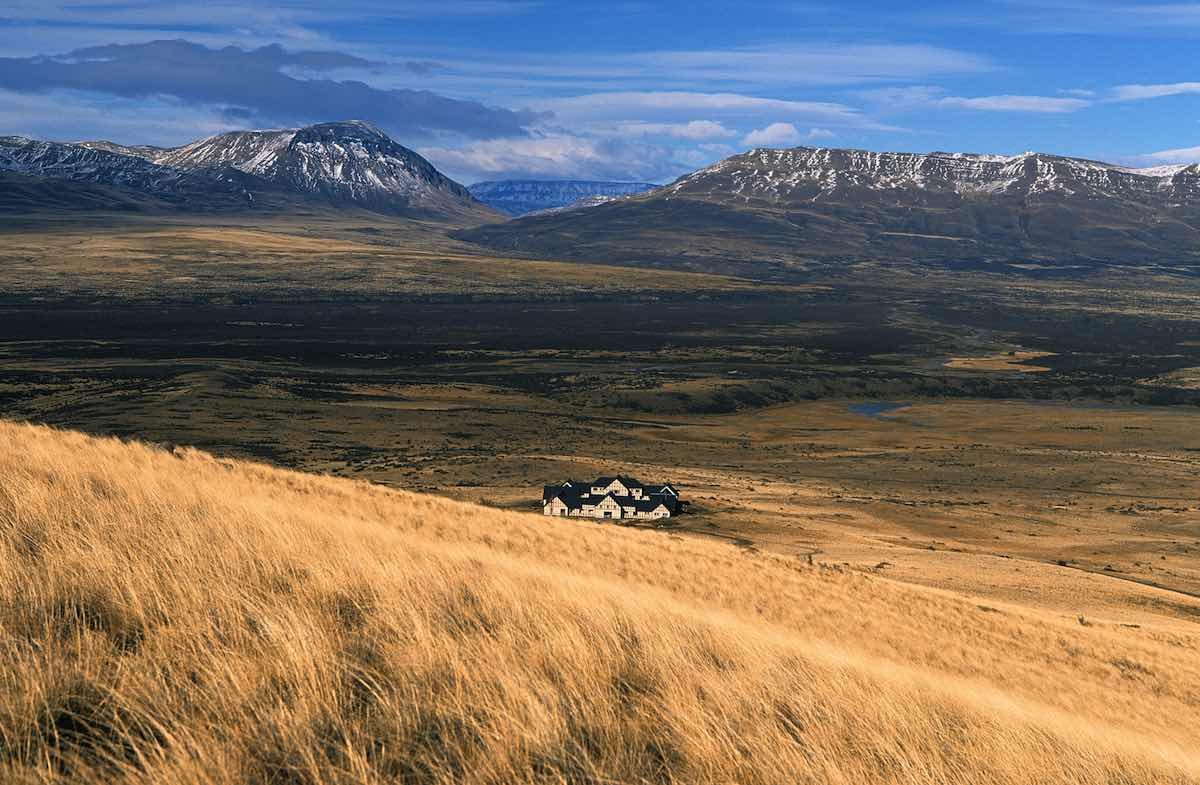 This location—roughly half way between the gateway city of El Calafate and Los Glaciares National Park—overlooks the rolling Patagonian Steppe and low mountains, with distant glimpses of ice-blue of Lago Argentino.
This is a place of profound peace; outside, the wind carries the sound of lowing cattle and the plaintive calls of lonely birds.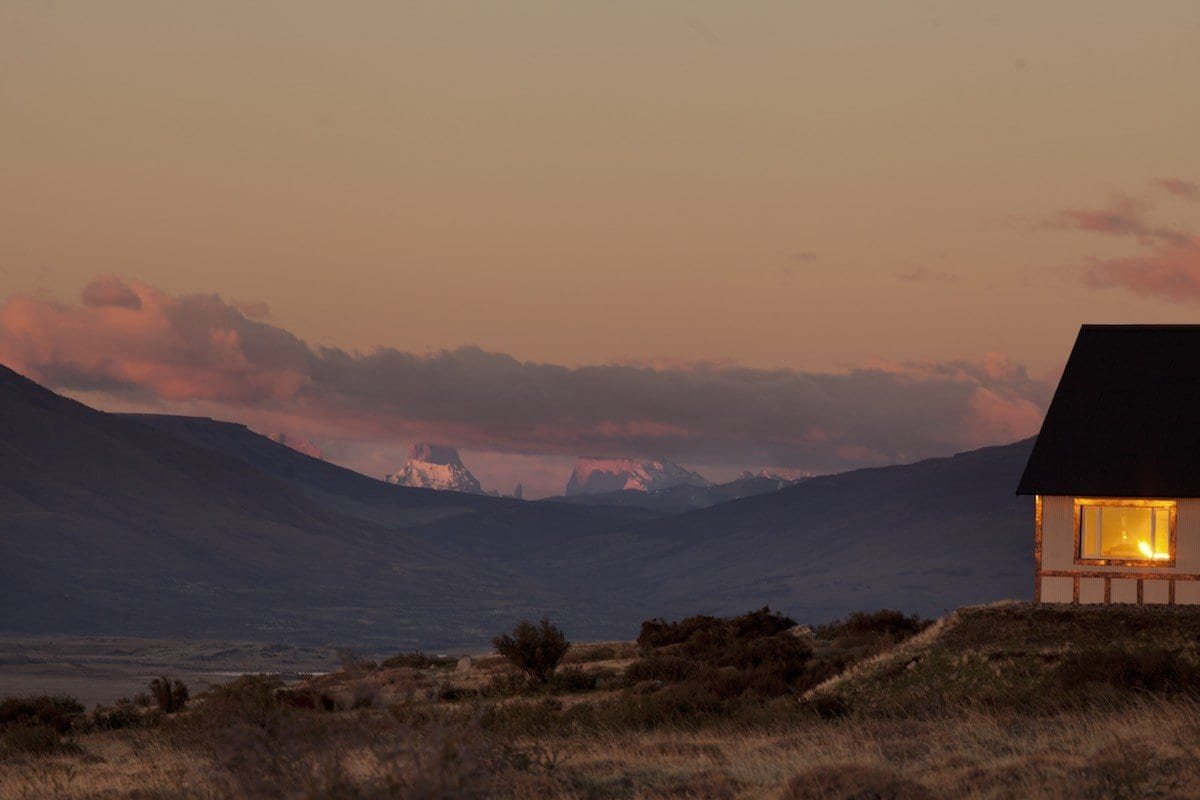 Food is a highlight at Eolo; most guests choose the full-board option, with meals and select beverages included.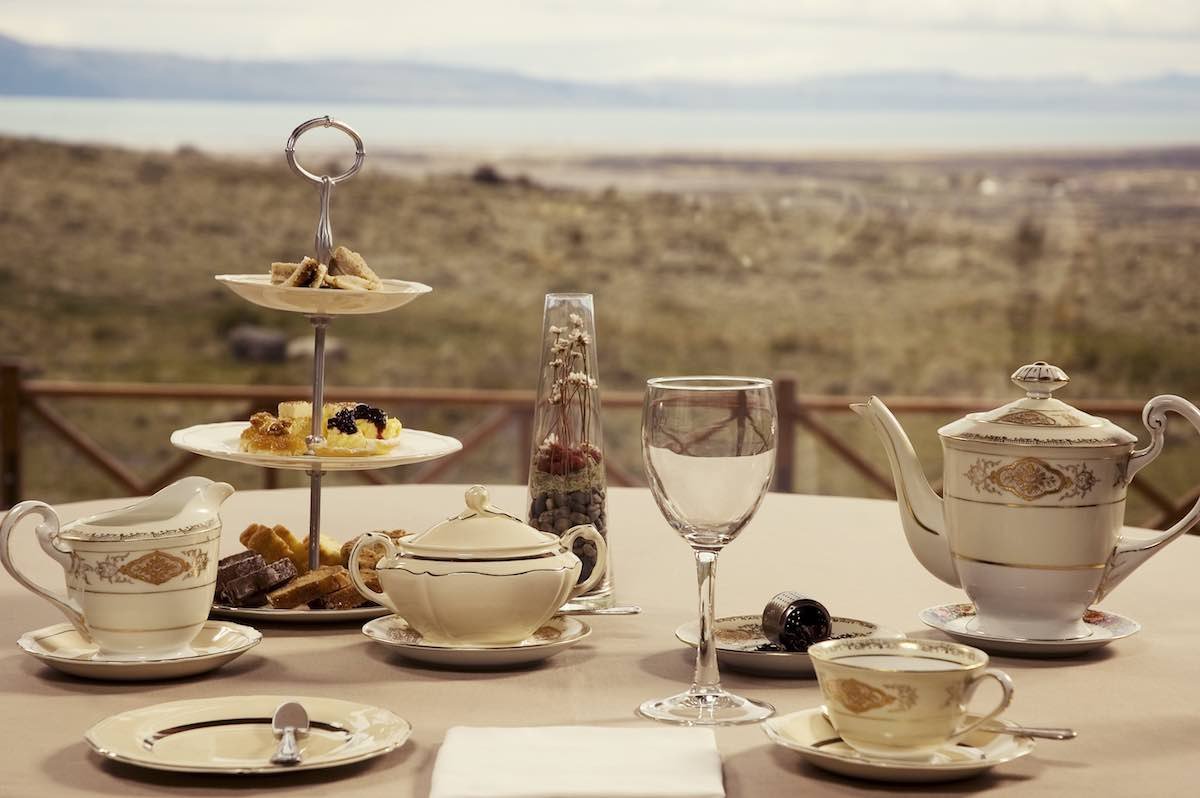 EOLO Accommodations
Each of EOLO's 17 rooms are fitted with expansive wall windows that look out onto a lake, mountains, or countryside.
EOLO's pastel palette and cozy furniture captures the identify of a southern Argentinian Estancia, allowing natural light to flow and privacy to abound.
In room amenities include:
Security box
hair dryer
minibar
robes, slippers
Wi-Fi
Guest rooms at EOLO do not have air conditioning (not needed, due to the region's cool temperatures) or television (a lounge with television is available)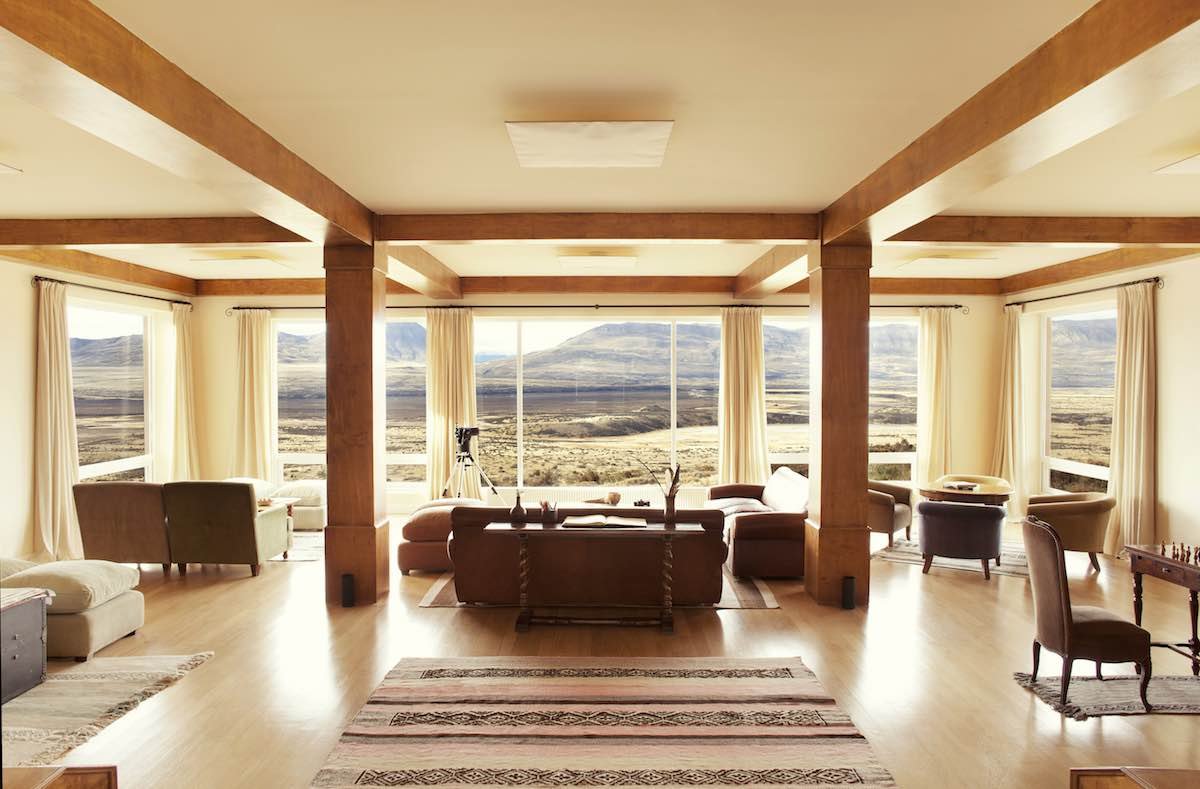 ---
Superior Rooms
The 12 superior rooms are 400 square feet and offer views of a lake, steppe or cordillera views. Two of the rooms allow an extra bed and triple occupancy.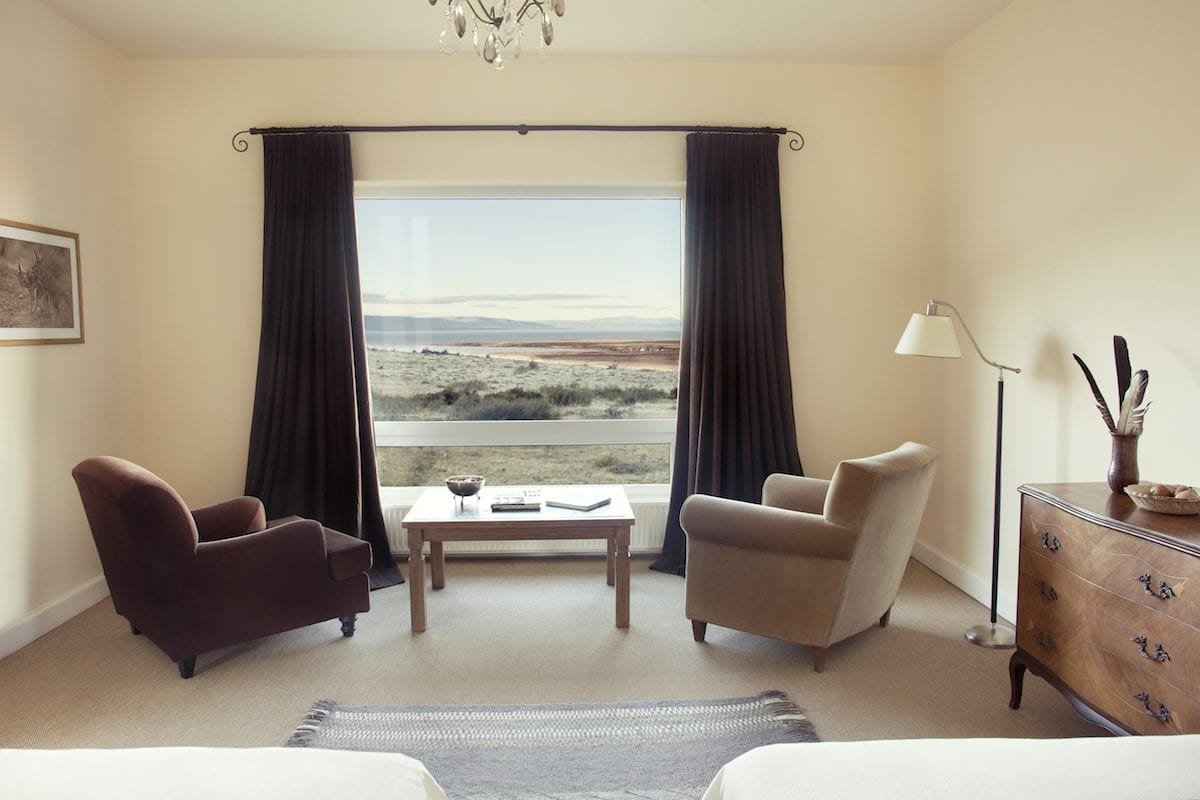 ---
Premium Rooms
The 3 premium rooms are 500 square feet and all have an option for an extra bed.
They not only have a window that offers an outside view, but are fitted with an additional window that overlooks EOLO's garden.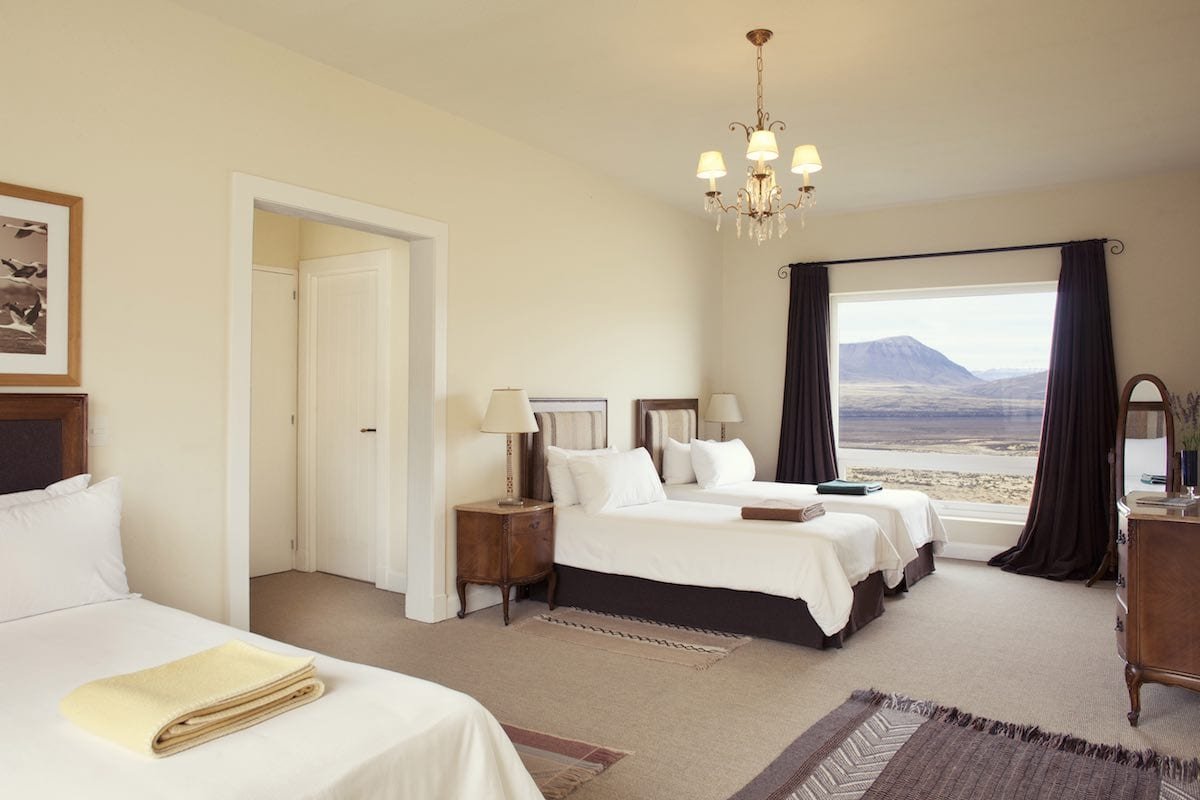 ---
Corner Rooms
The 2 corner rooms are 515 square feet and offer the most stunning views.
The rooms are fitted with a double window in the corner that allows guests to breathe in the vastness of the wildnerness outside.
EOLO Amenities
The hotel amenities include:
Hot tub
Bar
Library
Lounge
Bicycles
Video library
Massages and riding tours are available for an additional fee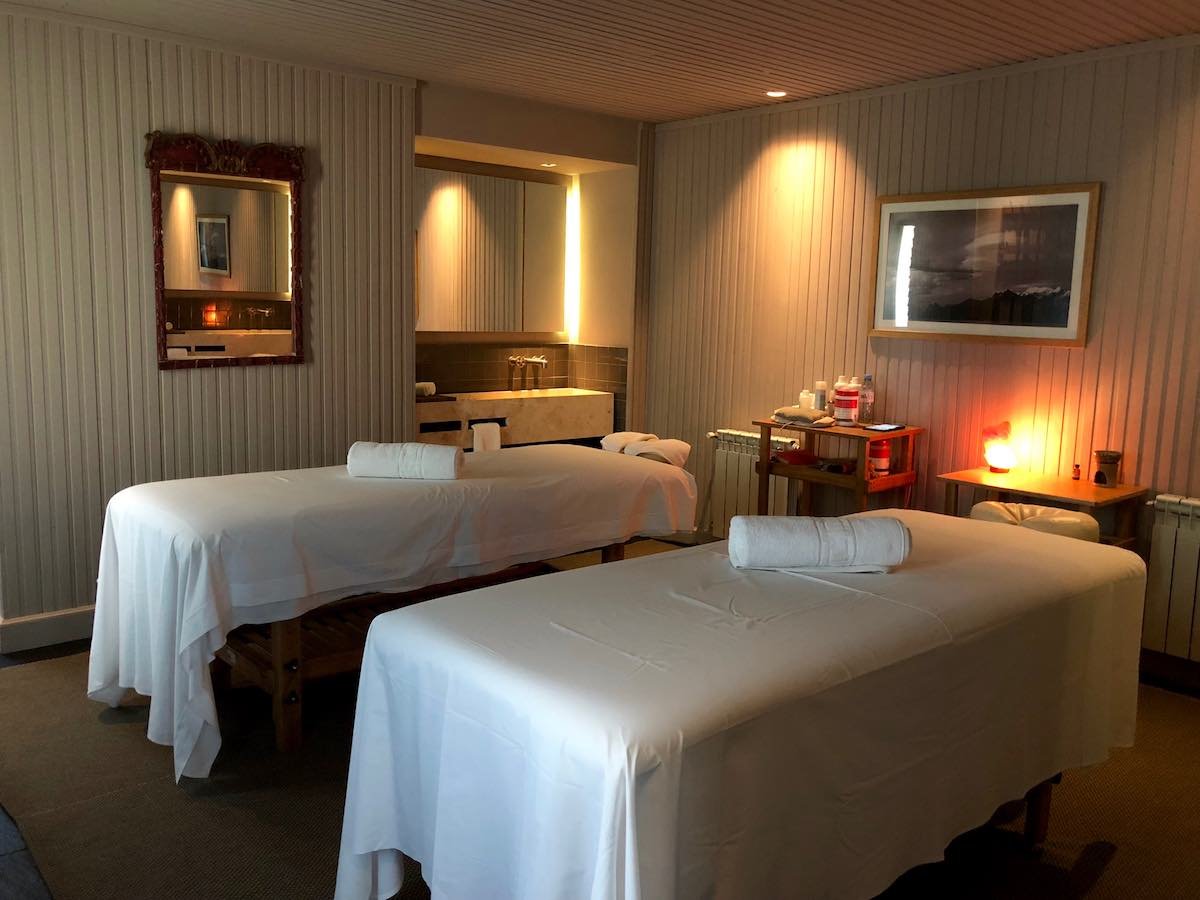 Restaurant
Chef Juan Pablo Bonaveri showcases the best of what EOLO has to offer, pairing regional products with his international cuisine training.
Bonaveri has been head chef of the hotel's restaurant for the past 5 years, fusing European immigrant foods with authentic Patagonia flavors.
Exploring Argentina's Patagonia
Because EOLO is situated at the center of a 10,000 acre estancia, the adventure opportunities are endless.
Guests can go trekking to flamingo lagoons, mountain biking, bird watching, horseback riding, zip lining, and a 4X4 tour of EOLO's unique landscape.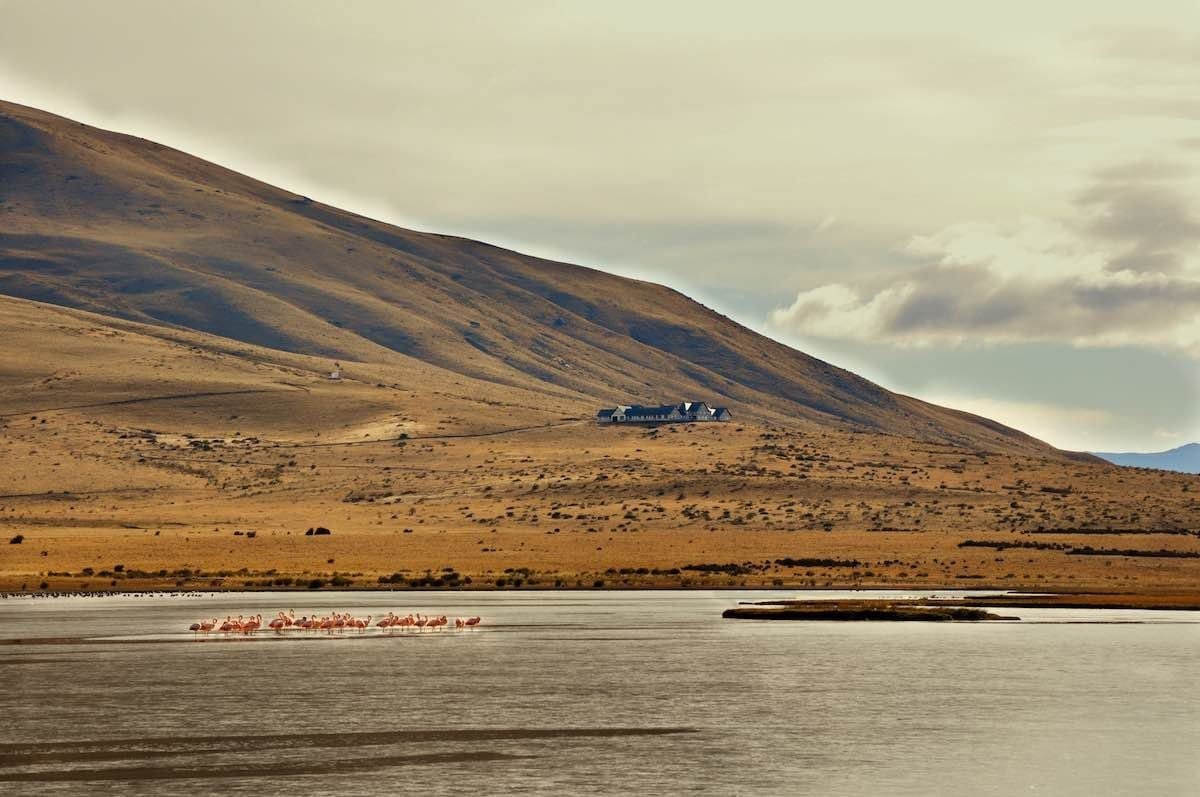 Perhaps the most popular excursion, however, is exploring the nearby Los Glaciares National Park, which is the largest national park in Argentina, comprising an area of approximately 1,500,000 acres.
It is home to 25 major glaciers.
Visitors can hike to the Perito Moreno Glacier where they end up on the top of the glacier.
Visitors can also do kayaking  and cruise tours that put travelers face to face with some of the largest glaciers in the world.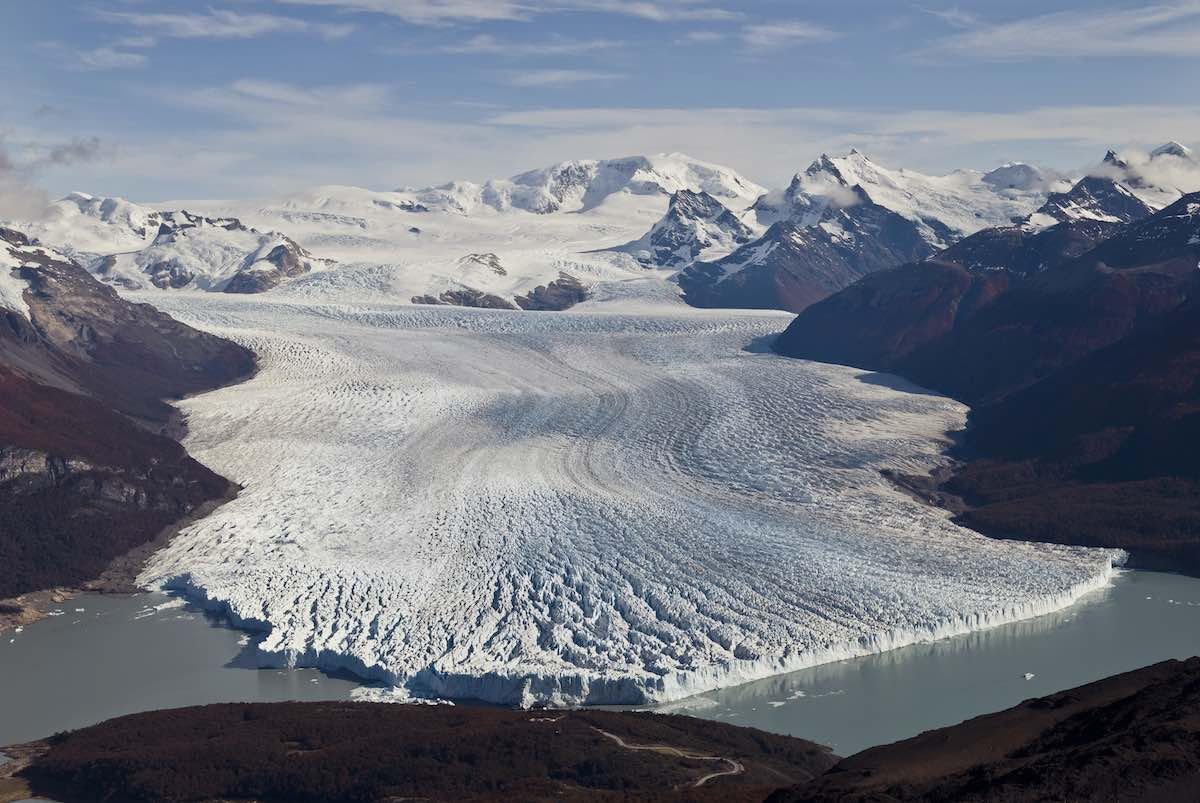 Nearby excursions to estancias (riding, hiking) and rivers (fishing, kayaking) are another highlight. Eolo can also the starting point for trips that extend north to El Chalten (approximately 3.5 hours) or Torres del Paine, Chile (4-4.5 hours).
ARE YOU CONSIDERING A STAY AT EOLO? LANDED PROVIDES PERSONALIZED, CUSTOM TRAVEL WITHIN CENTRAL AMERICA, SOUTH AMERICA, AND THE ANTARCTIC. WE'LL CREATE A UNIQUE ITINERARY PLAN TAILORED TO YOUR INTERESTS AND DREAMS. EXPERIENCE THE TRIP OF A LIFETIME. SPEAK WITH ONE OF OUR EXPERT TRAVEL PLANNERS TODAY AT 801.582.2100.