El Calafate
Abutting Lago Argentino in Argentine Patagonia's deep south, the small town of El Calafate is the gateway to Parque Nacional Los Glaciares.
The park was declared a UNESCO World Heritage site in 1981.
It contains 47 major glaciers. In fact, it's the largest icecap outside of Antarctica and Greenland, covering over 30% of the park's surface.

Upsala Glacier & Lago Argentino
In the park's northern section, visitors can cruise ice-blue waters to the Upsala Glacier.
In its southern section, Lago Argentino curves and forks into glacier-walled channels.
This is where you'll find the park's most famous attraction: the massive Perito Moreno Glacier.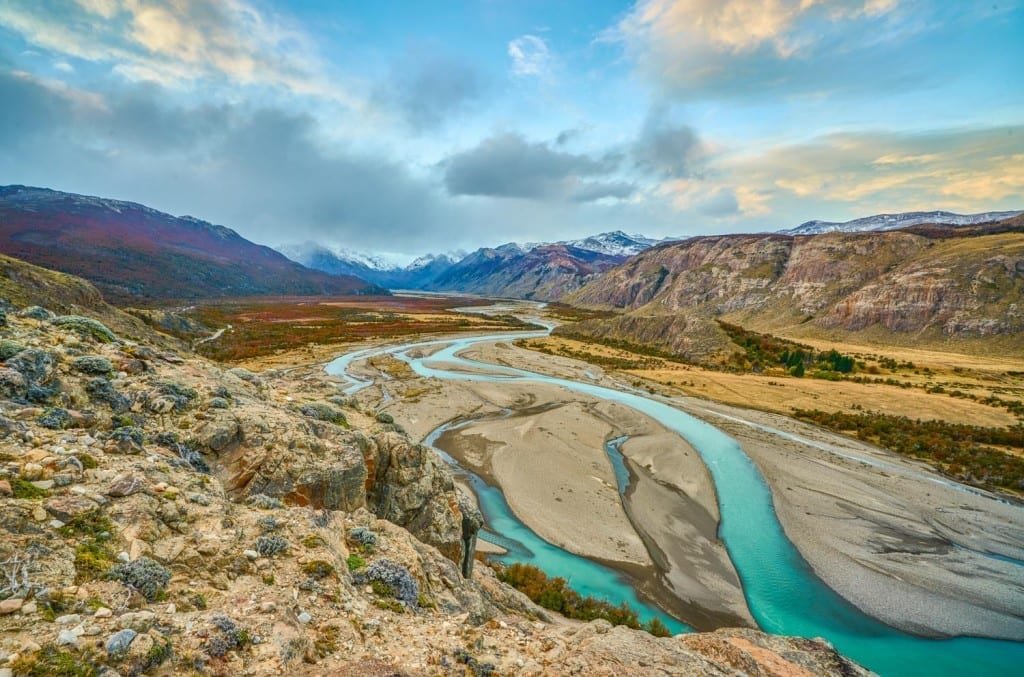 This giant covers nearly 100 square miles, with a length of 19 miles, and an average height of 240 feet above the lake's surface.
Perito Moreno
The Perito Moreno is one of few glaciers worldwide that is still advancing. In cycles of approximately four years, the advancing glacier forms an ice dam.
Which then cracks into a bridge and then collapses entirely, crashing with astonishing force into the lake below.
Perito Moreno's proximity to the Magallanes Peninsula make it  is one of the most accessible spectacles in Patagonia.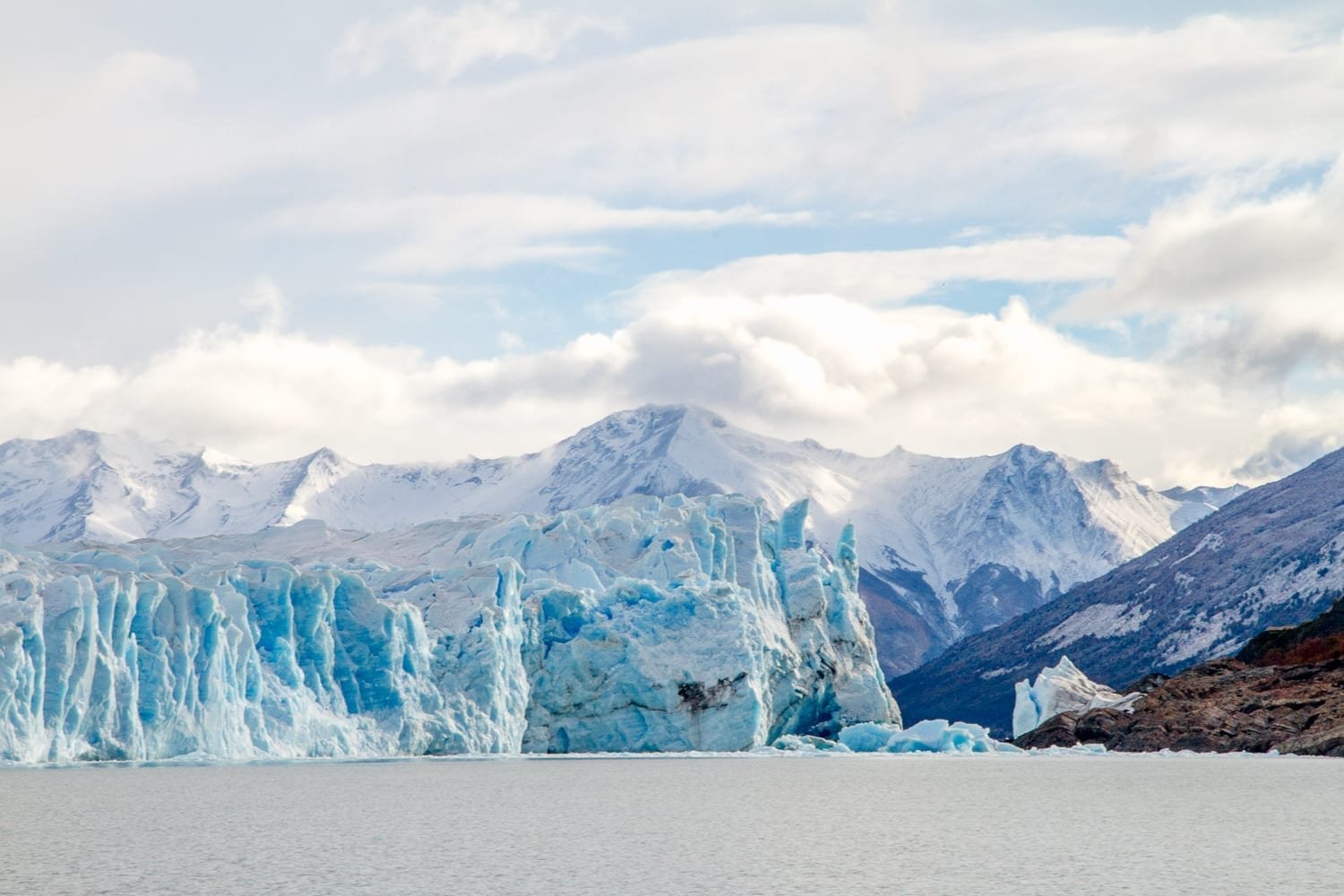 Cliff-side walkways allow views of the glacier's face and flow.  Glacier trekking is also possible.
A handful of historic ranches (estancias) lie within the park, offering day trips including:
Horseback Riding
Trekking
Kayaking
Fishing
Overnight Lodging
The area also houses a selection of comfortable lodges and hotels.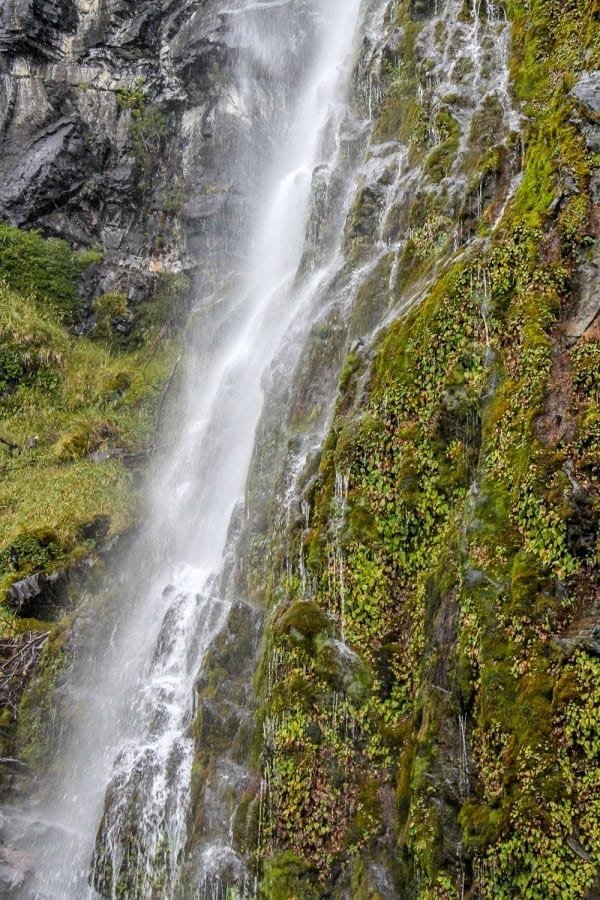 Lake cruises, ranging from day trips to multi-day / multi-glacier itineraries on cabin cruisers, are also available.
El Calafate Climate
Summer high season in El Calafate extends from October to March, with temperatures ranging from the high 40s to the mid-60s.
In winter, daylight hours are short, with temperatures usually peaking below 50°.
Calafate can be reached by air from Buenos Aires in 3¼ hours. Extensions to El Chalten, Ushuaia and Bariloche are easily arranged.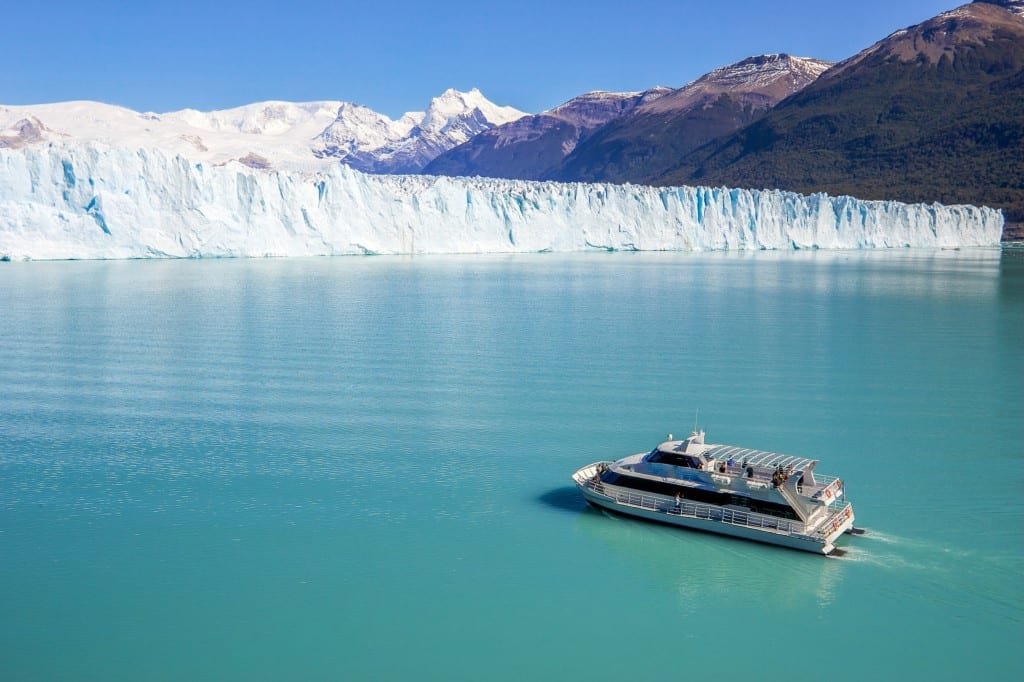 LANDED delivers the finest in custom, private travel to Central America, South America, and Antarctica. These regions are our passion; we know them first-hand and by heart. Speak with one of our expert travel planners today at 801.582.2100. We'll create the most exceptional trip of your life.
"Never does nature say one thing and wisdom another."
Juvenal
GO WITH LANDED.

Could not have been more pleased.  This was the trip of a lifetime for our family.  Thank you!
IF YOU LIKE TO TRAVEL.

What an amazing adventure we have had.  Many thanks to you for putting it together. The whole rhythm of the trip was perfect, and leaving one place for the next worked perfectly. This trip definitely made me want to experience other great spots in South America as the people have been wonderful and the places incredible. Wish we had a month to really explore.  Everybody in the family had a great life experience. Thanks again!
DO IT.

One of our best trips ever, made excellent by LANDED's attention to detail. When planning the trip our travel planner listened to us carefully, asked the right questions, and customized the trip to have just the right balance of adventure and city sights for us. The guides, drivers, and "handlers" were superb. The hotels were top notch. We felt relaxed and pampered all the way. Will definitely look to LANDED to plan our next trip to South America.
Absolutely amazing. Thanks again John. Carlos was the best guide I've ever had anywhere in the world. Top notch talent.
We returned yesterday from our trip and I wanted to let you know that it was absolutely amazing!  There is not a single thing on the itinerary that we would change.  The guides were knowledgeable, friendly, and prompt.  The hotels were beautiful, the food delicious and the pace of the activities was perfect for us. Thank you so much for making our trip such a fantastic experience.
In short, our trip was amazing, and, as we had hoped, the Inca civilization was fascinating to us. Thanks so much for your constant assistance and thorough planning.
The planning, service and execution of the trip was flawless – thank you for making it perfect!
LANDED's services were excellent. You were helpful and knowledgeable, making our trip a memorable one.  I will use your services in the future as I continue to explore Central & South America.
It was like being in a very well organized dream. Your patience with my questions and concerns during the planning stage was remarkable.
I've never had such great service from a tour operator. Not only were you a great help on the planning-insuring that I was staying at the right places and enjoying the type of activities we love-but the follow up was incredible. Your team checked in with us several times during the trip to confirm that everything was going well, and that the guides you assigned were satisfying us. It's one thing to get a "thank you card" or a "hope your trip was great" note after you're back, but to insure that it's going well during the trip is a welcome first! I look forward to working with you again on a another trip.
You actually got to know us, which made it possible to know just what we like. You promised the best trip ever and you kept your promise.
The entire trip was amazing. Both the hotel & restaurant recommendations were well thought out and helped us thoroughly enjoy our honeymoon.
LANDED is like the ultimate virtual guide, suggesting the high points and helping us get the most out of a week's time.
We had a great time, and didn't miss anything. We zip-lined, rafted, sailed and surfed. The contacts and drivers were professional and courteous. We don't want to be back at work. Thank you for all of the work you did to set up this trip.