The Faena Hotel Buenos Aires launched the cultural renaissance of the city's historic port district–Puerto Madero. The Faena is one of our favorite spots for a night on the town or for a romantic getaway.
Opened in 2004, the Faena is collaboration between visionary developer Alan Faena and designer Philippe Starck. Its public spaces seek to blend art, culture, entertainment, architecture, and technology. Its guest rooms are lavish but playful.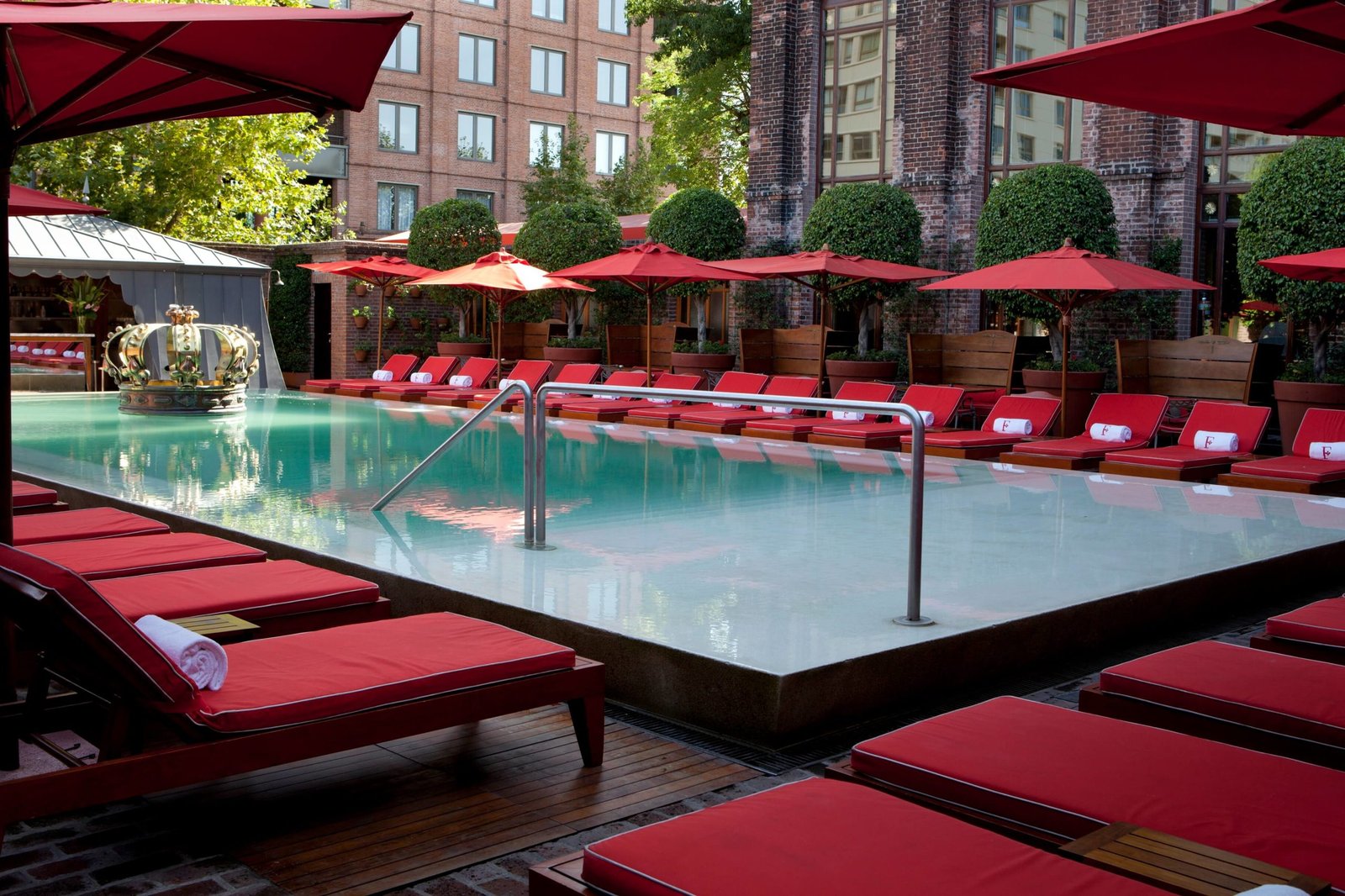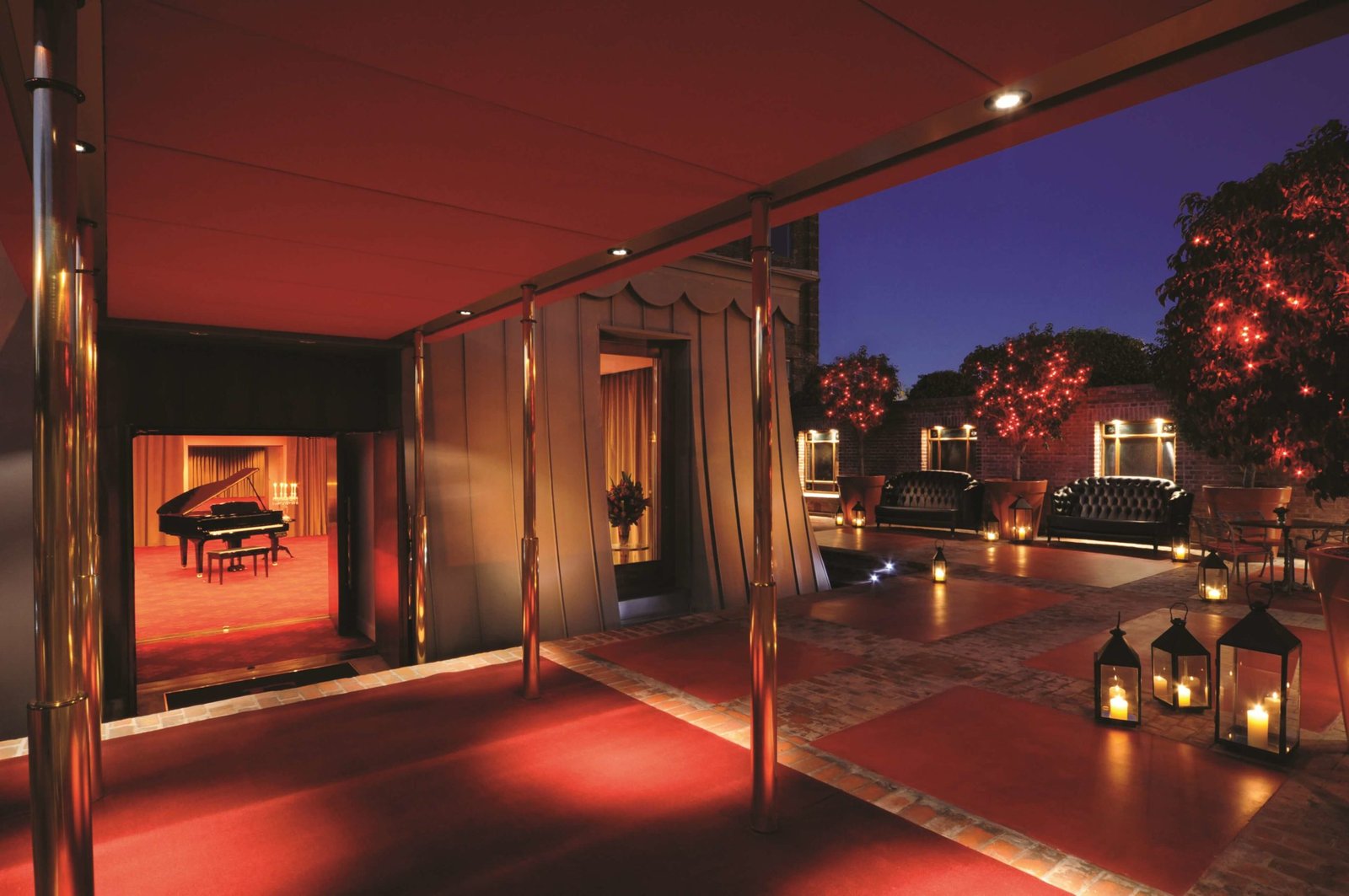 Amenities & Services
Faena Hotel Buenos Aires is more than a place to rest; it's a collection of dramatic venues–theatrical sets–in your adventure in Argentina's capital city. Each location is memorable: the three restaurants, the bar, the ballroom, the arts center, and the pool deck.
The fitness center and spa are among our favorites in South America. Concierge and laundry services are available. WiFi can be accessed throughout the hotel.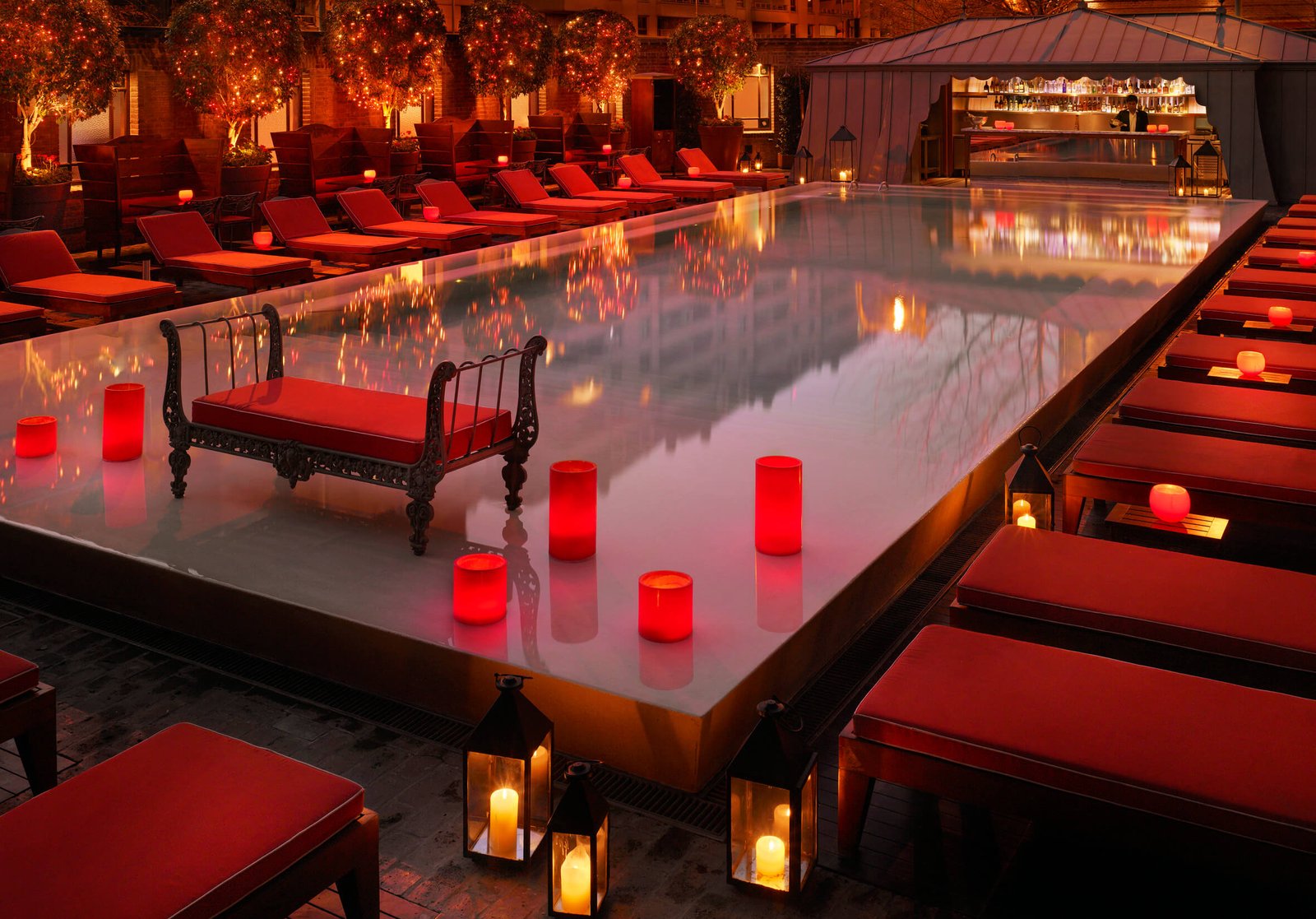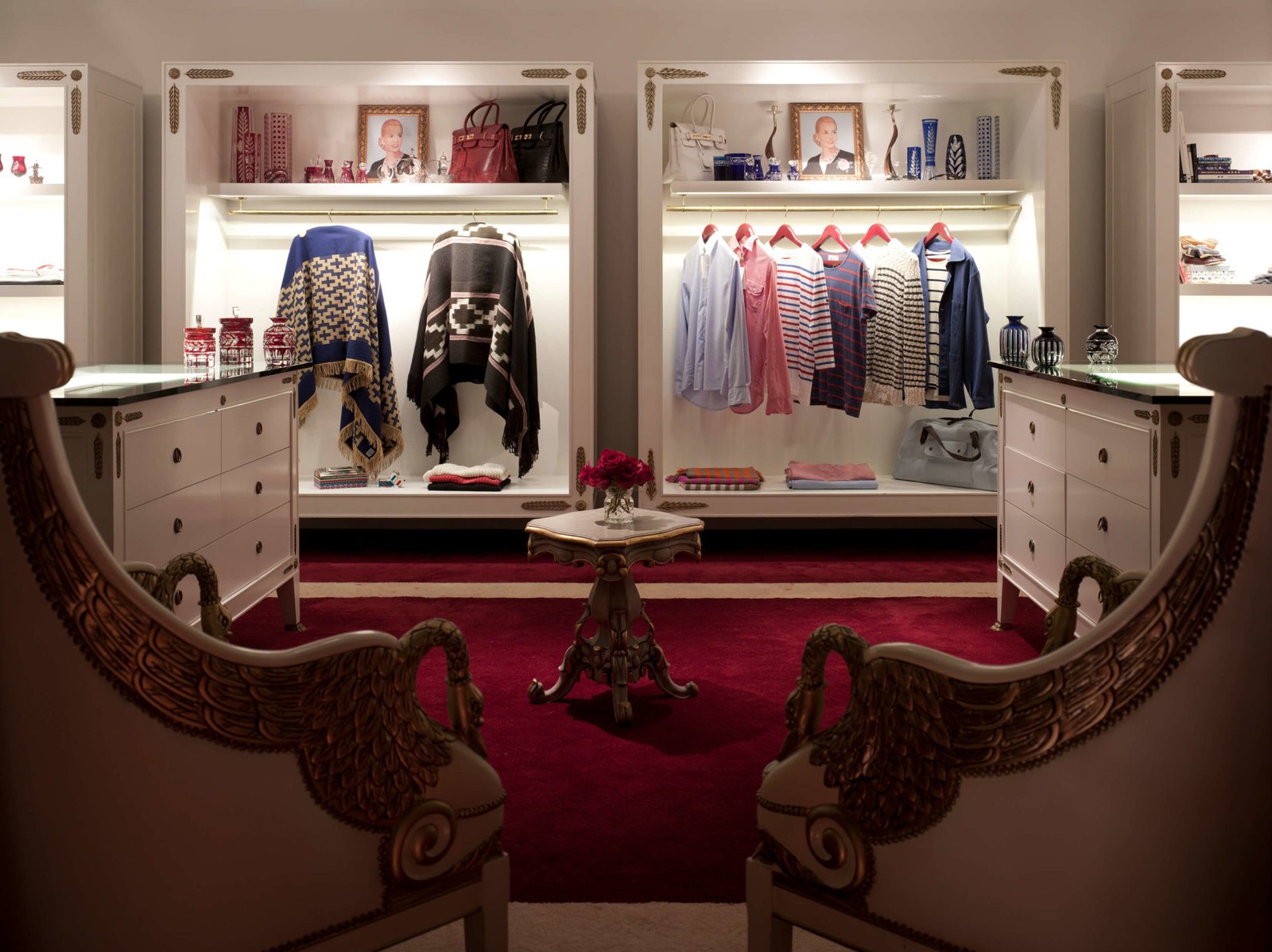 Restaurants
La Cava
Open for dinner, La Cava is an underground enclave featuring more than four thousand bottles of wine. Guests can enjoy an intimate meal, candlelight dinner, or a tasting here. La Cava offers personalized and wine pairing menus.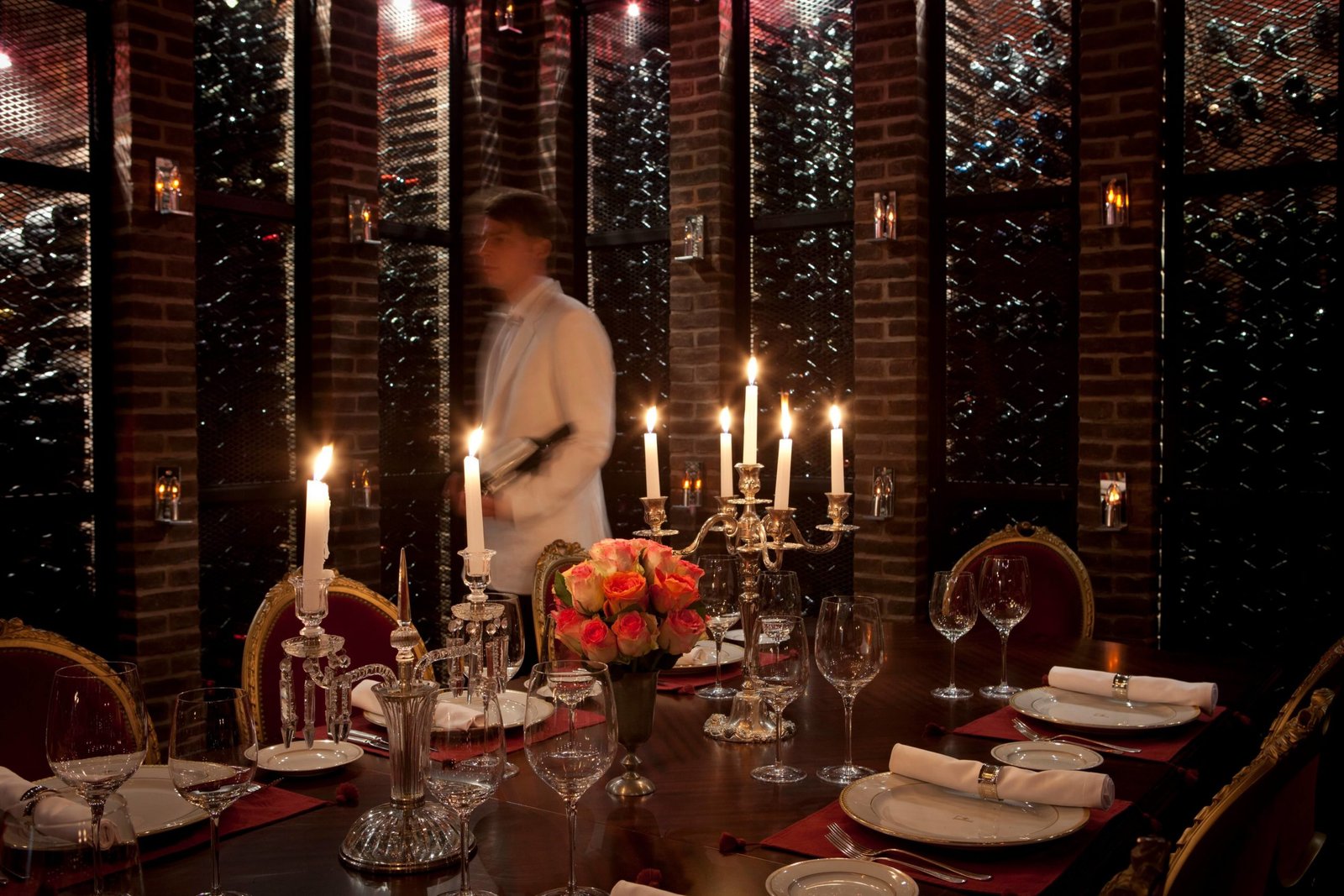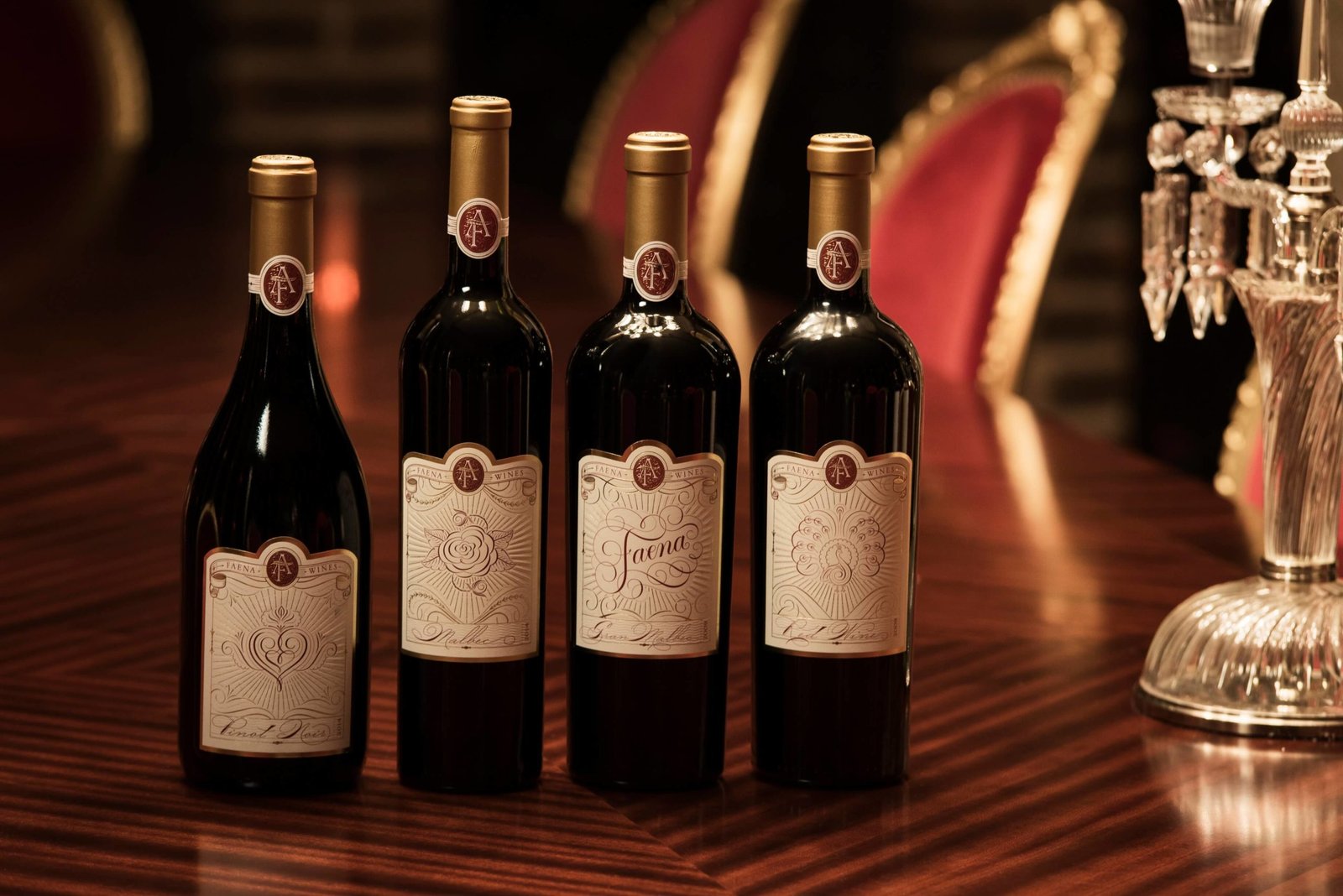 Bistro Sur
Bistro Sur, the hotel's main restaurant, is a classic Starck experience; red-eyed unicorns flank the white and scarlet dining room. The menu is continental, with Argentine flourishes and seasonal changes.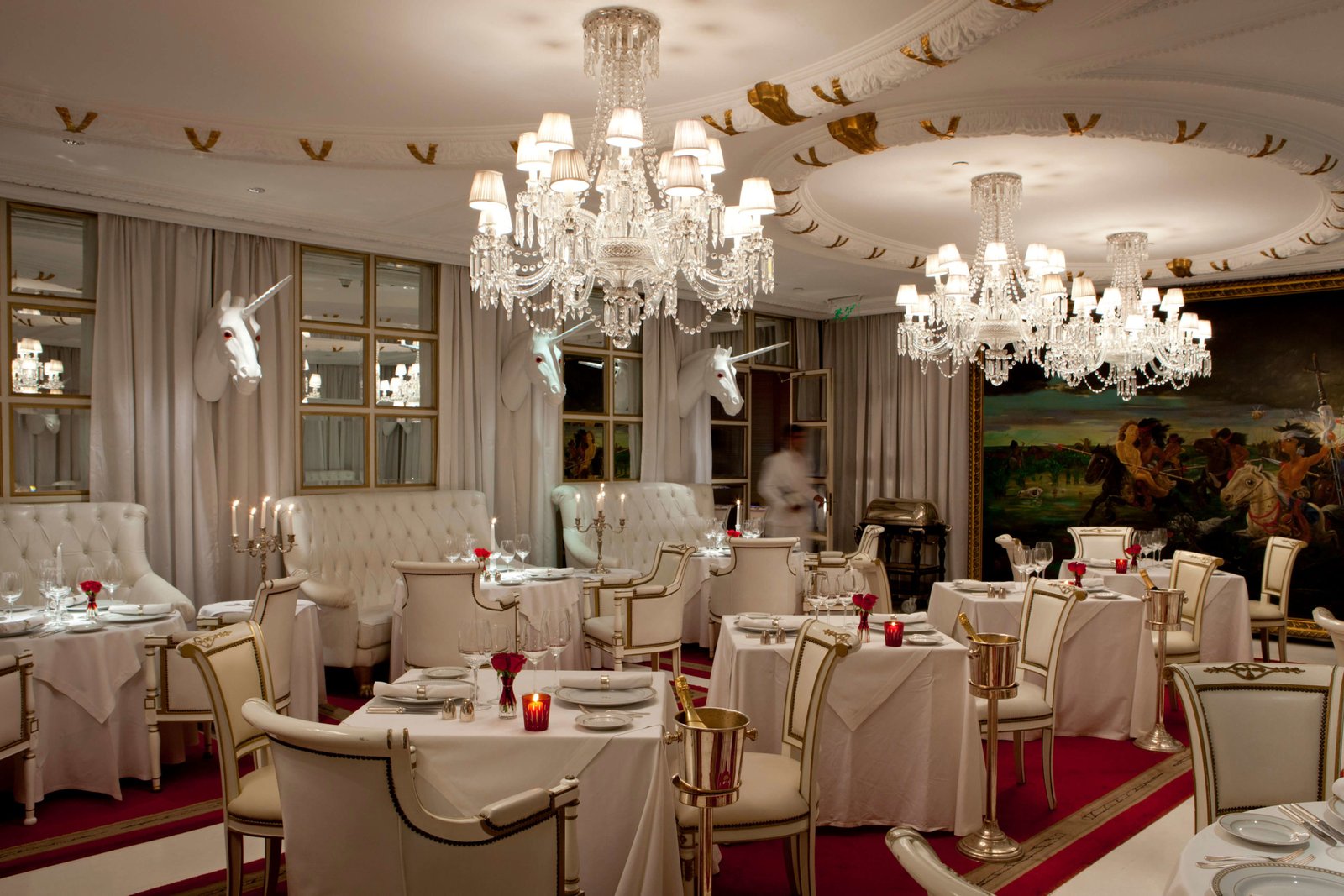 El Mercado 
Open for lunch and dinner, El Mercado is one of the best locations in Puerto Madero for classic porteño fare. El Mercado has a wood-fired oven, and offers indoor or outdoor seating.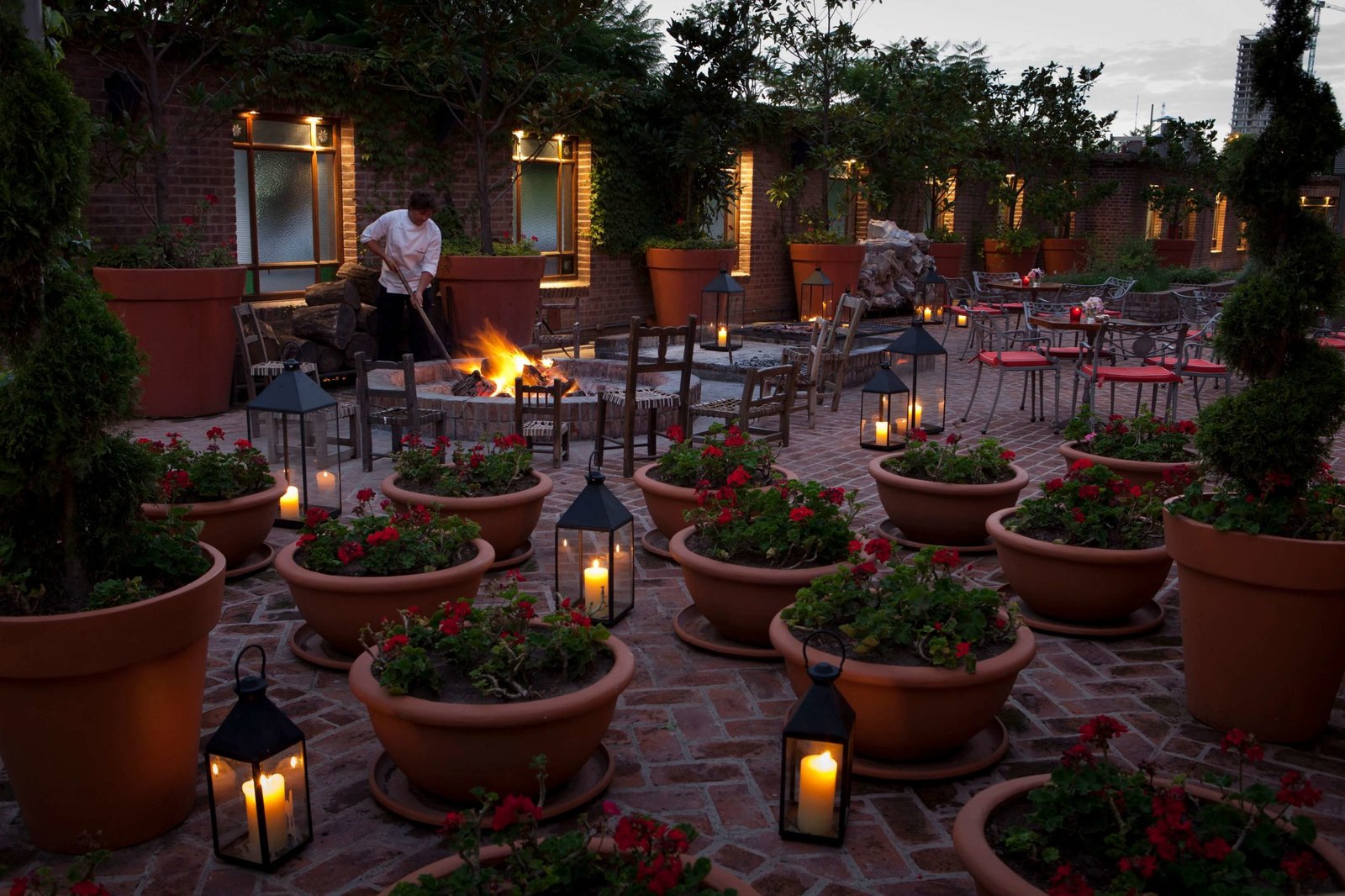 The Library Lounge
Lined with antique books and draped in red velvet, The Library Lounge is warm, clubby space for afternoon tea or evening cocktails. We've spent some late nights here making new friends and enjoying the live music.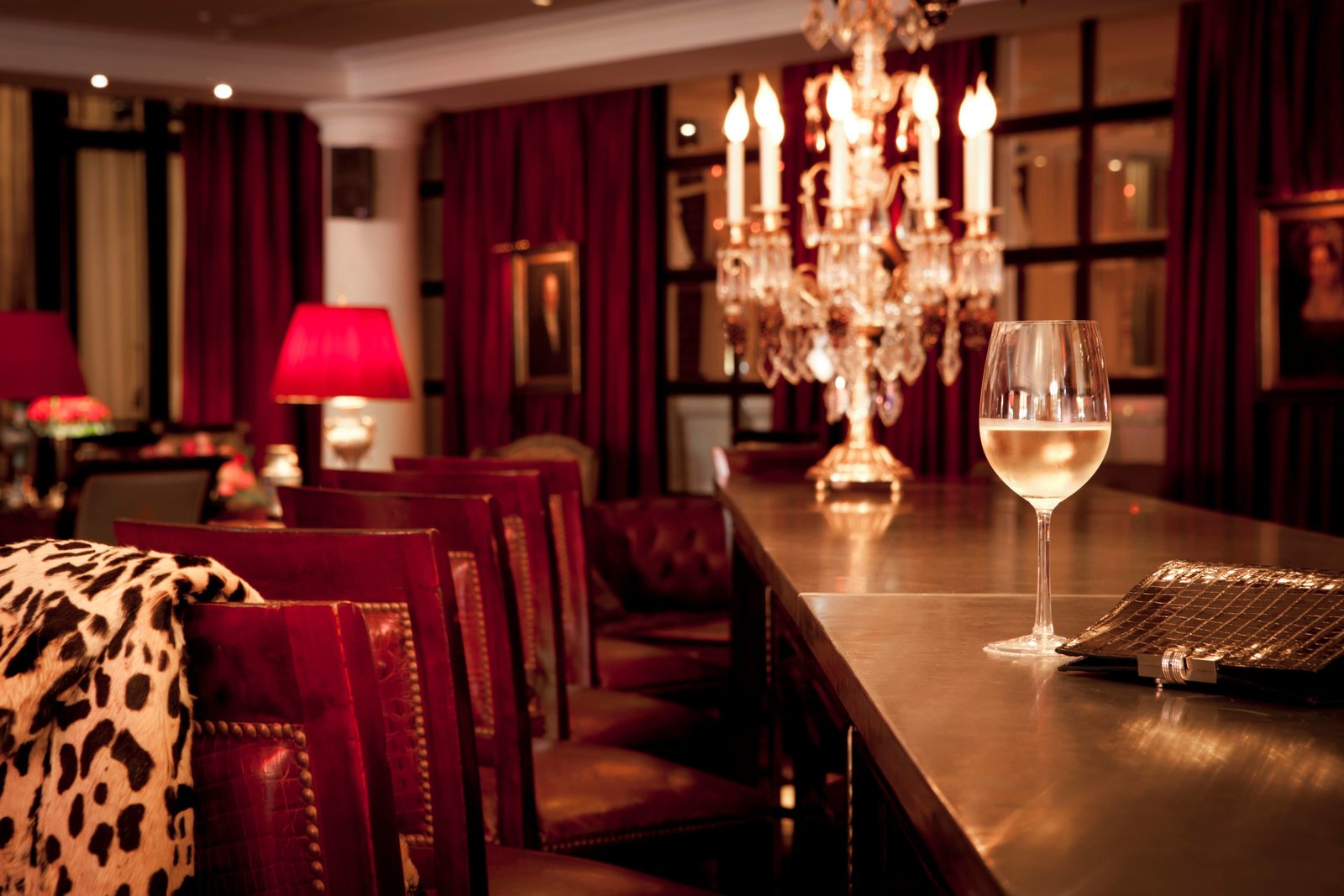 The Poolbar
The Poolbar at Faena offers fresh fruit juices and exotic cocktails next to the hotel's swimming pool.
El Cabaret
Draped in red velvet (what else?) and accented in gold, El Cabaret is inspired by the city's tango clubs of the Belle Epoque. If you want to avoid the overblown "vegas-y" tango shows of the tourist theaters, you've come to the right place. Rojo Tango is a classic: among the best in the city for staging, choreography, costumes, and setting.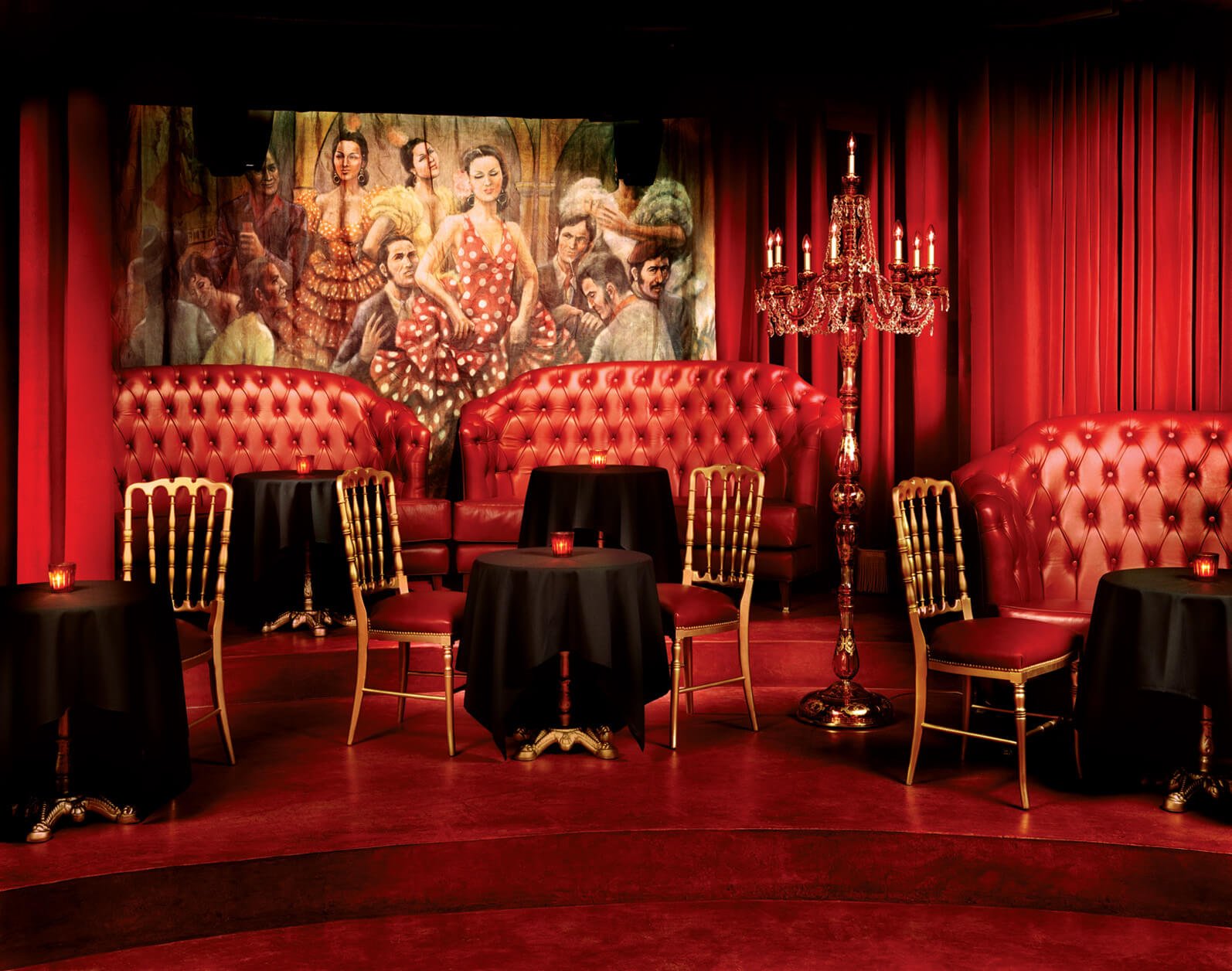 The Spa
The Spa at Faena Hotel features a sauna, a hammam, a jetted tub, private baths, and a beauty lounge. Among the options are facials, body wraps, scrubs, massages, healing therapies, and grooming services. The Faena Spa also offers yoga, meditation sessions, and tango lessons.
Faena Art
Faena Art is a nonprofit organization that showcases innovative, immersive creative practices. Housed within a monumental 1908 flour mill, Faena Art Center was built as a center for arts and artistic experimentation. The center seeks to celebrate artists, writers, philosophers, and dreamers.
The center was created to present ground-breaking site-specific installations and offer both an international and innovative exhibition program to the city of Buenos Aires. Its a few blocks north of the main hotel.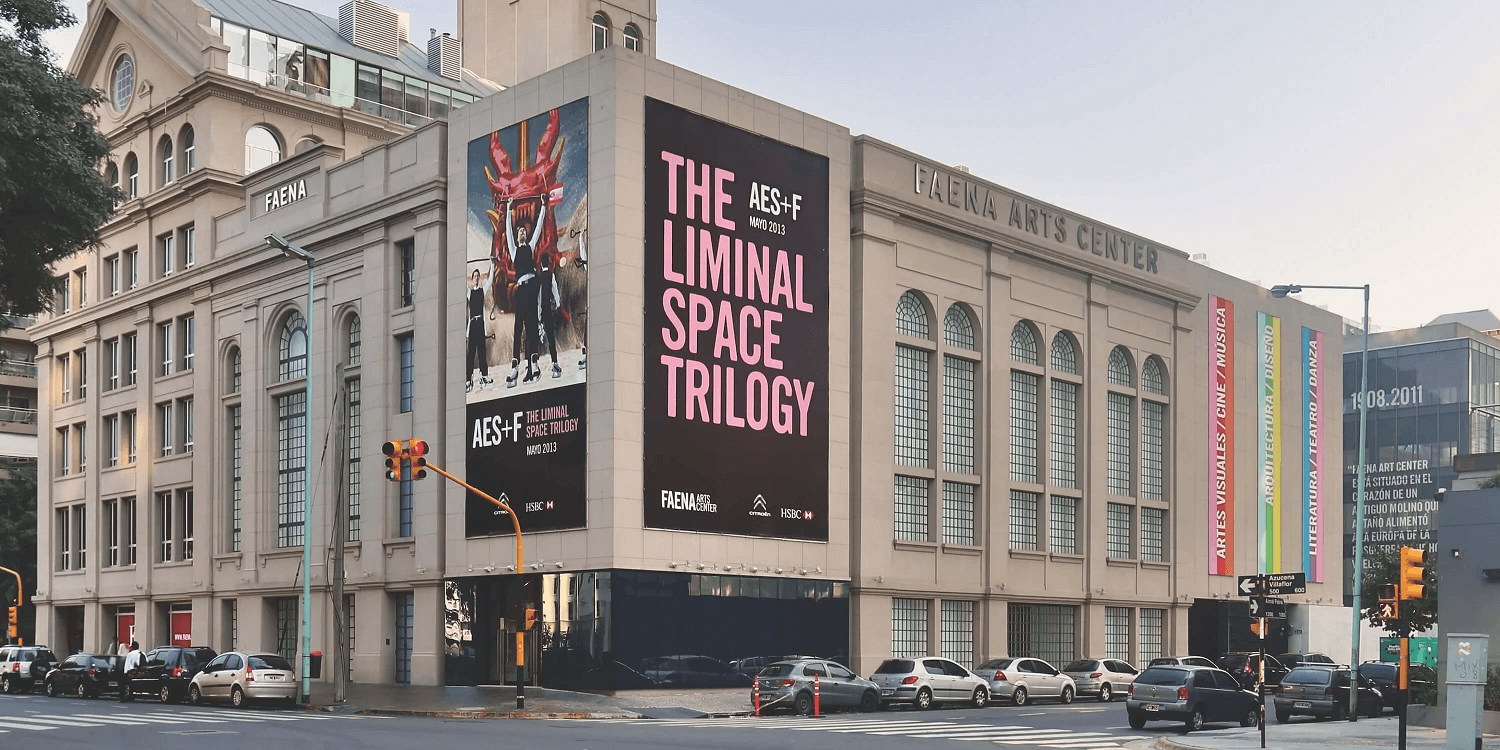 Accommodations
Due to the historic nature of the structure, each guest room at Faena Hotel is unique. Rooms are furnished with intricate hand-embroidered throws, richly textured carpets, or arabesque marble bathrooms.
Park View Room
Park View rooms measure approximately 375 square feet and are furnished with a queen-size bed.
Park View Rooms feature minimalistic, white leather furnishings, hand embroidered artisanal throws, cabaret-red carpets, and velvet drapes. These rooms overlook the Puerto Madero gardens below. Park view rooms also feature antique-inspired filigreed mirrors, lapacho hard wood floors, and arabescato marble bathrooms.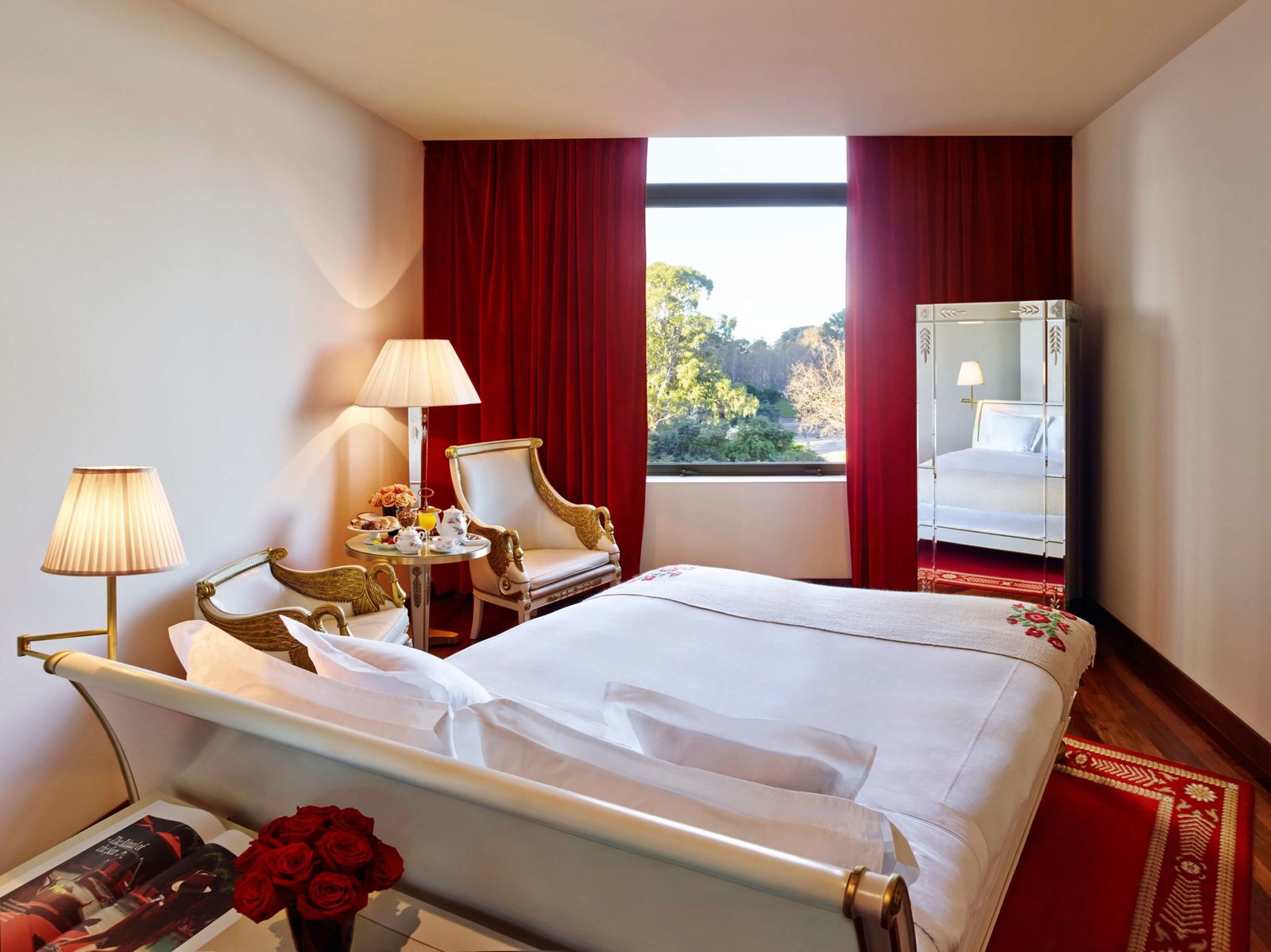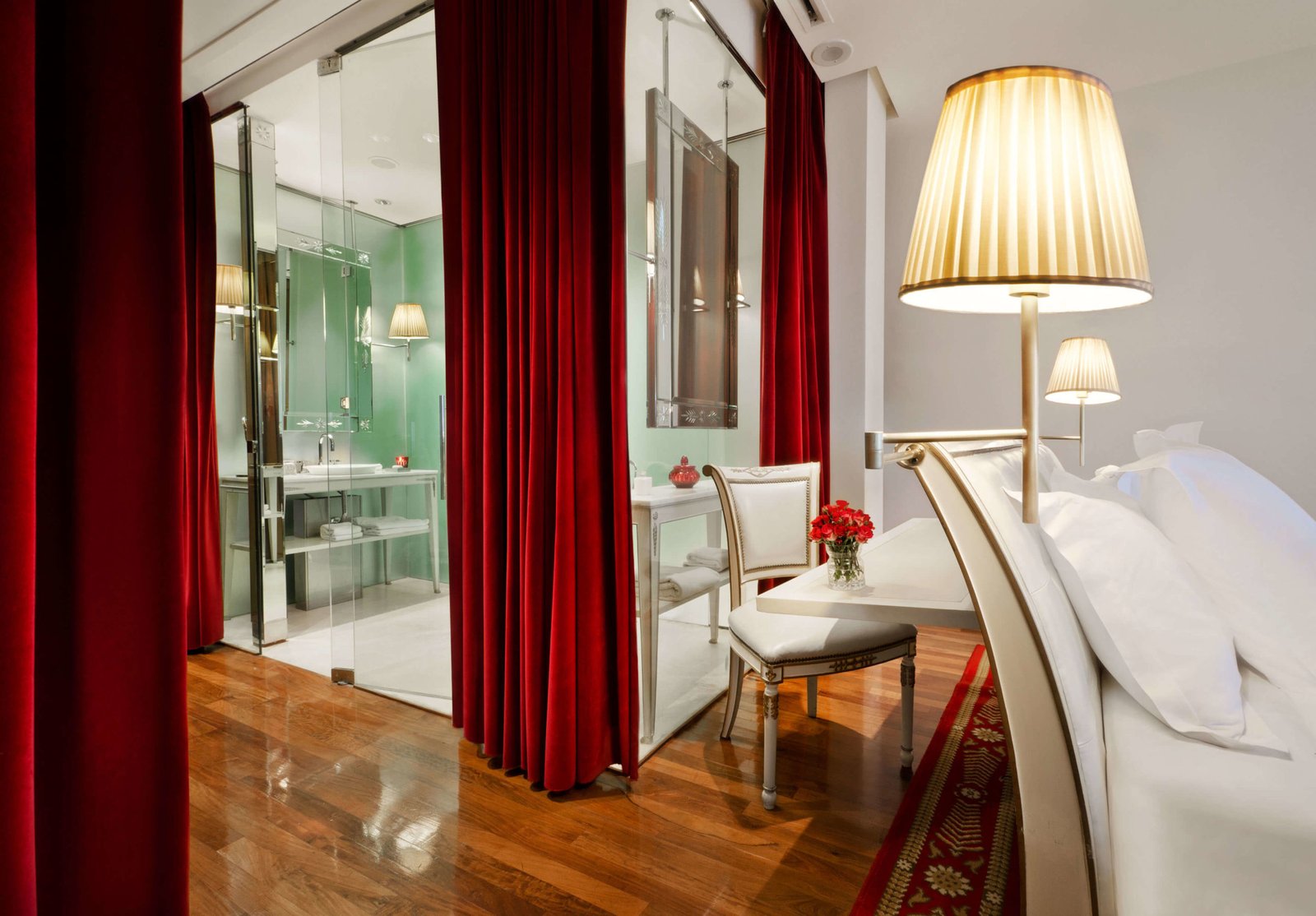 ---
Skyline View Room
Skyline View rooms measure approximately 480 square feet and can be furnished with either a king-size bed or two twin-size beds.
These rooms feature white leather lounge chairs and antique-inspired furnishings like engraved filigree mirrors, delicate hand embroidered artisanal throws, and lapacho hard wood floors.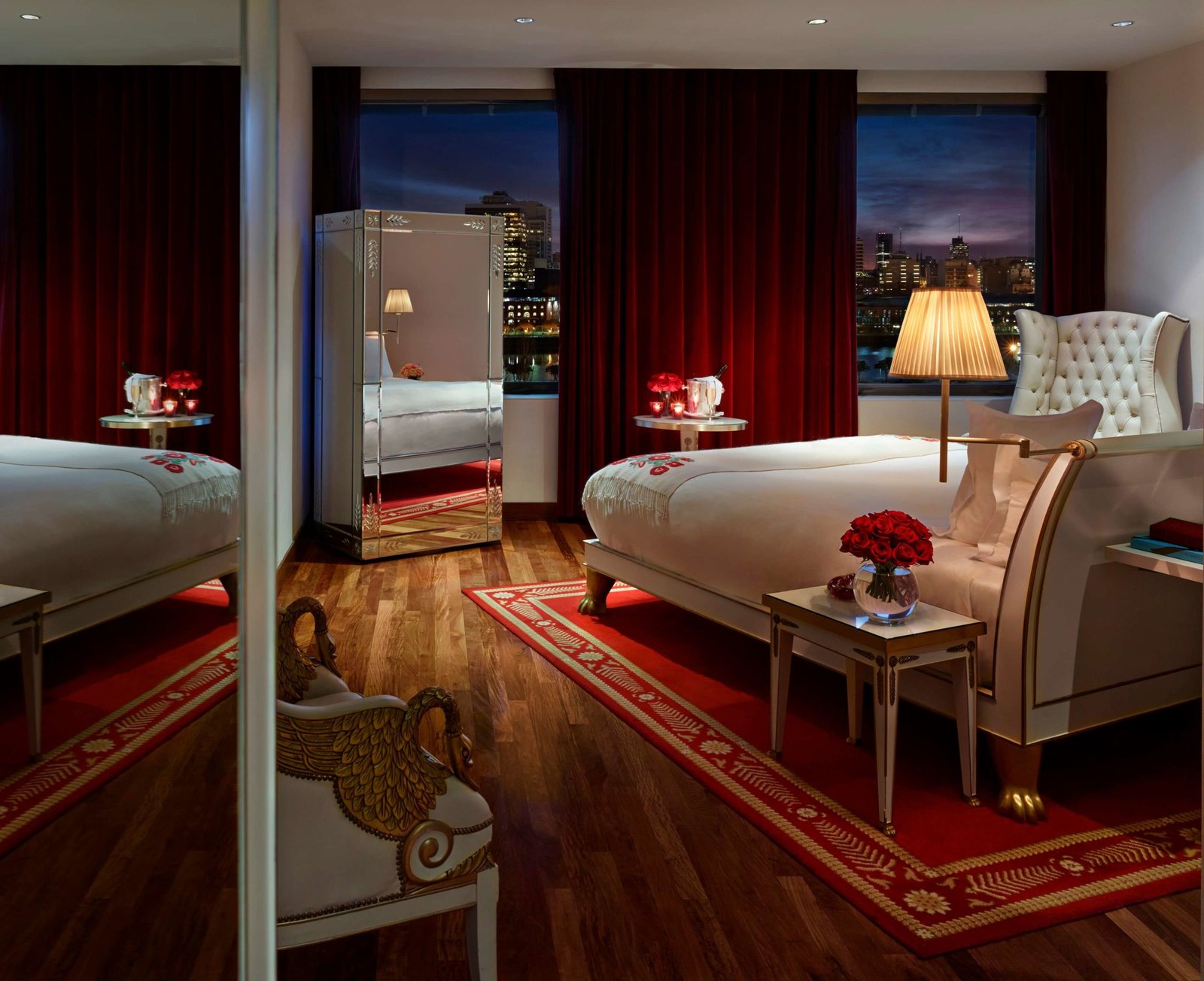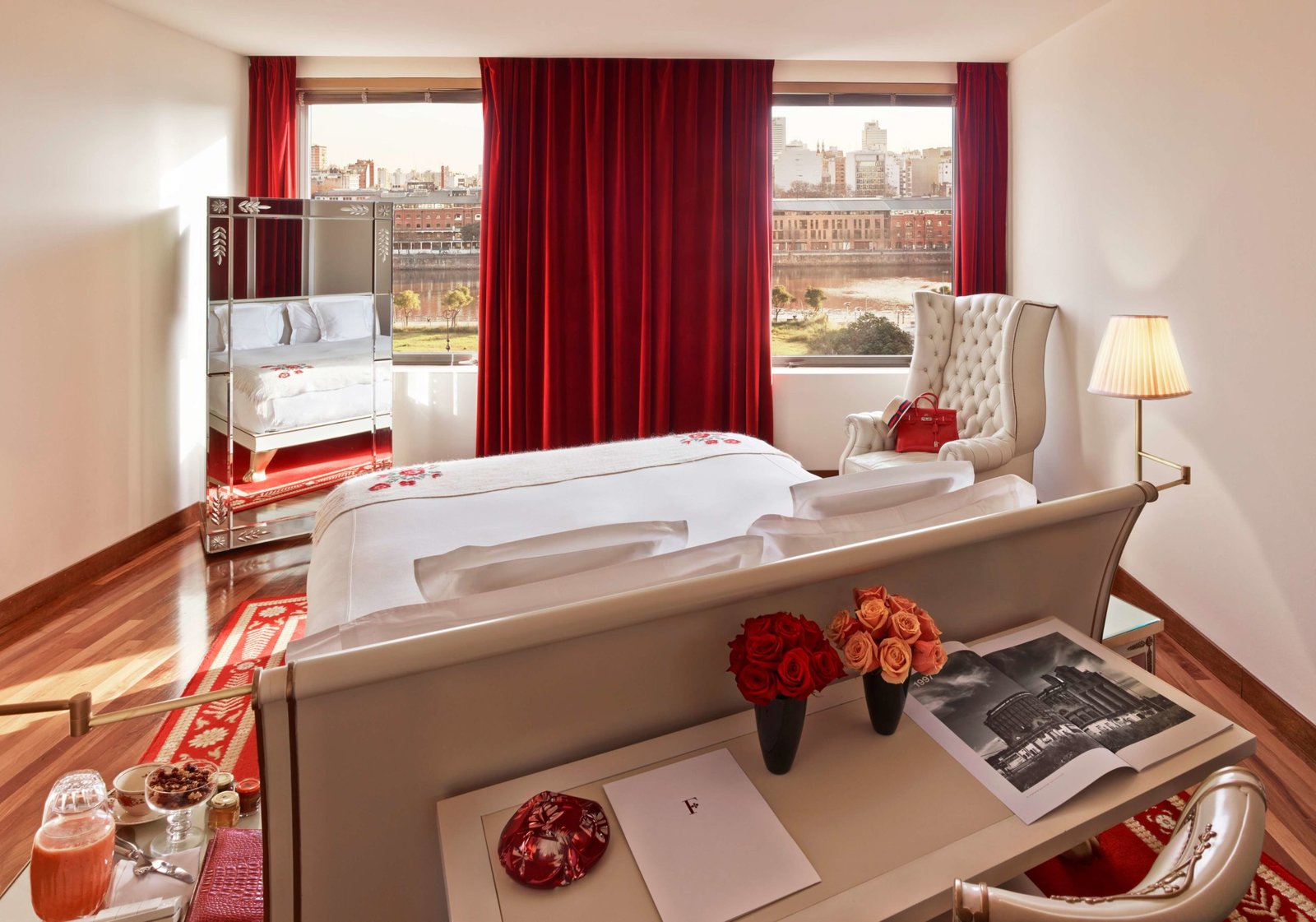 ---
Duplex Suite
The Duplex Suite at Faena measures approximately 810 square feet and is furnished with a king-size bed.
Located on the first floor of the hotel, the Duplex Suite offers two floors featuring an arabescato marble bathroom and large picture windows overlooking the city's canopy. This room features a bathroom and a toilette.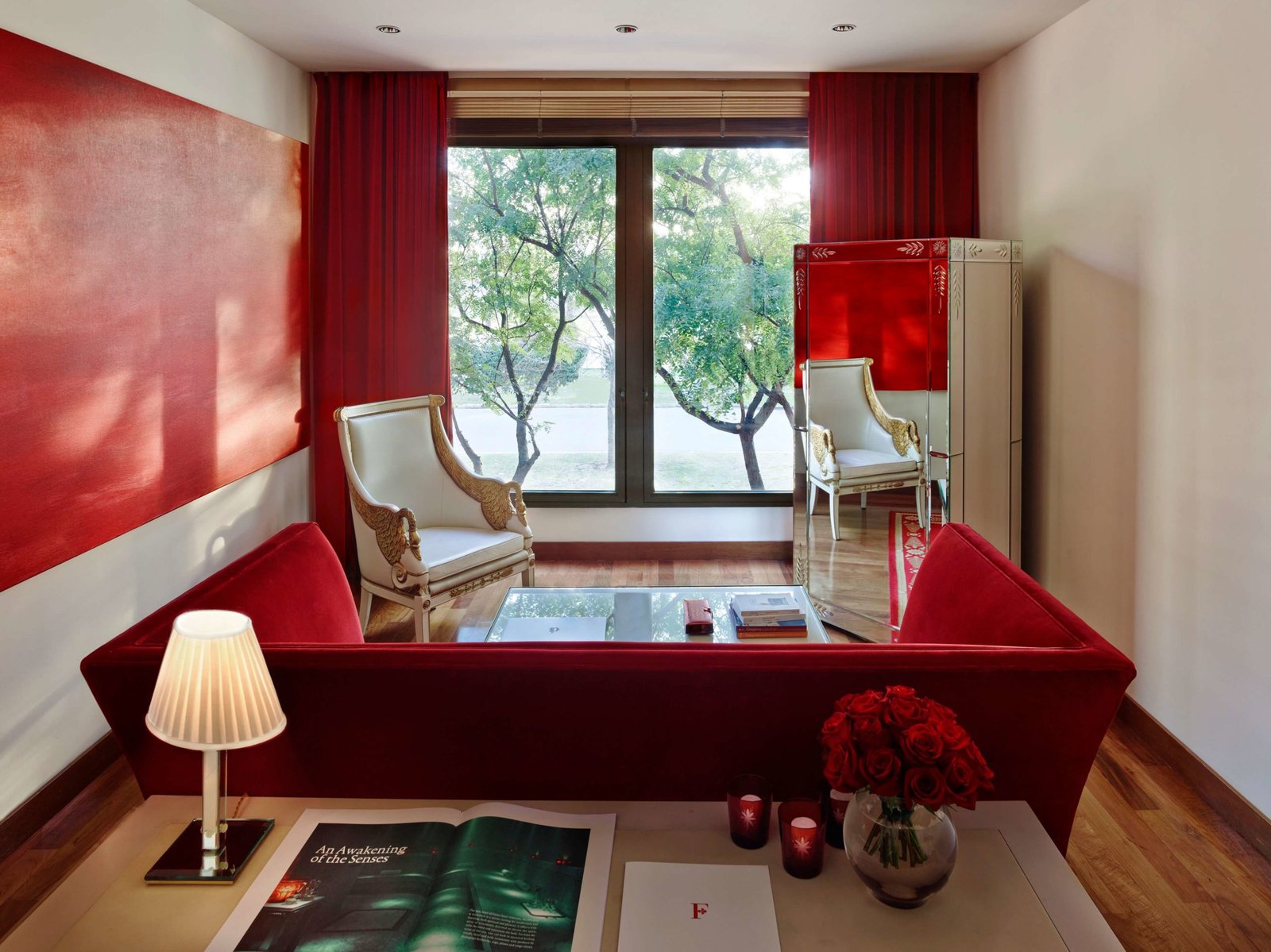 ---
Loft Studio 
The Loft Studio measures approximately 595 square feet and it is furnished with a queen-size bed overlooking the city.
The Loft Studio is a luminous apartment with red-velvet draping and deep cherry woods. These rooms also feature a living room, dining area, and kitchen for an authentic Buenos Aires residential experience.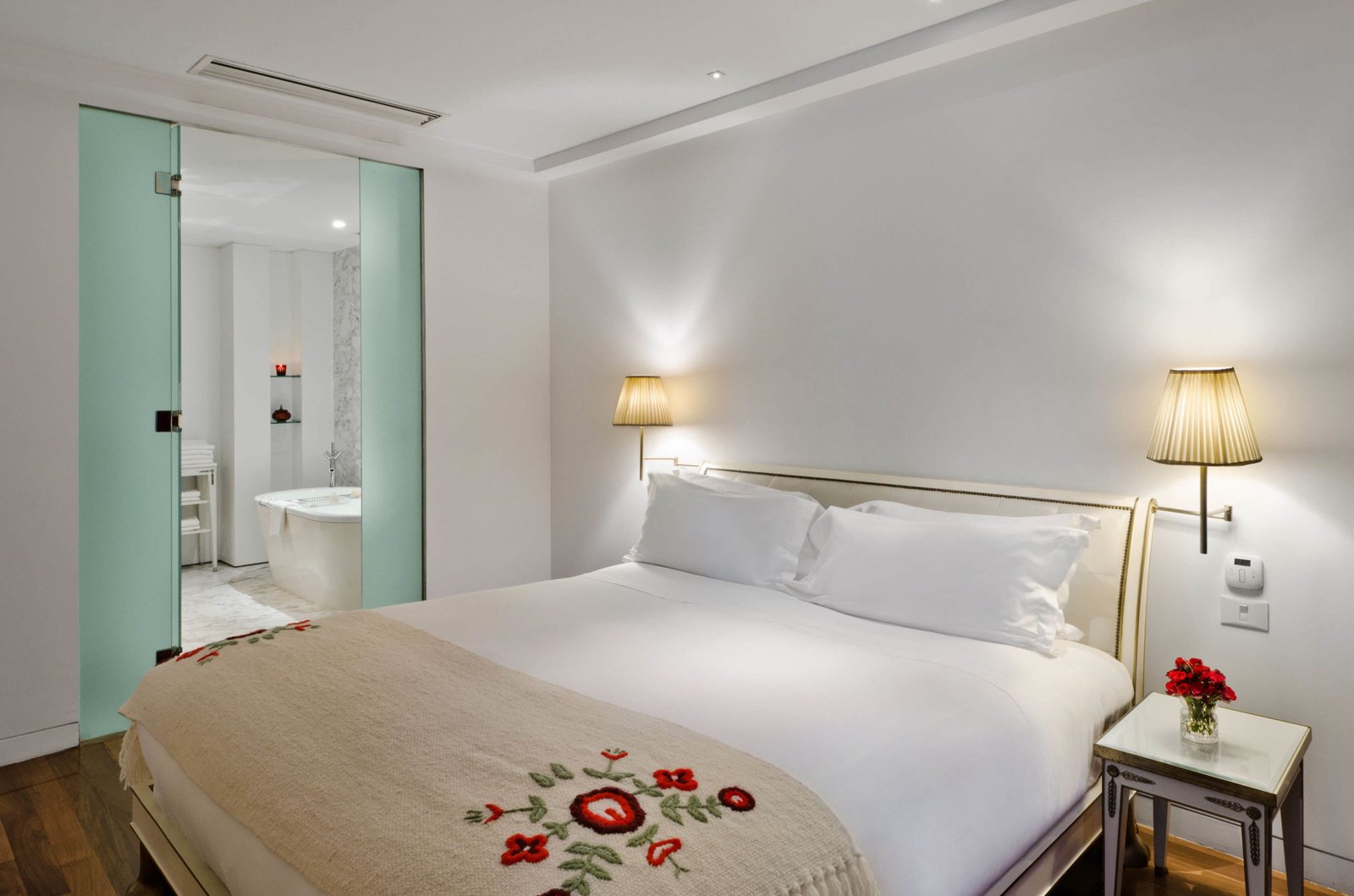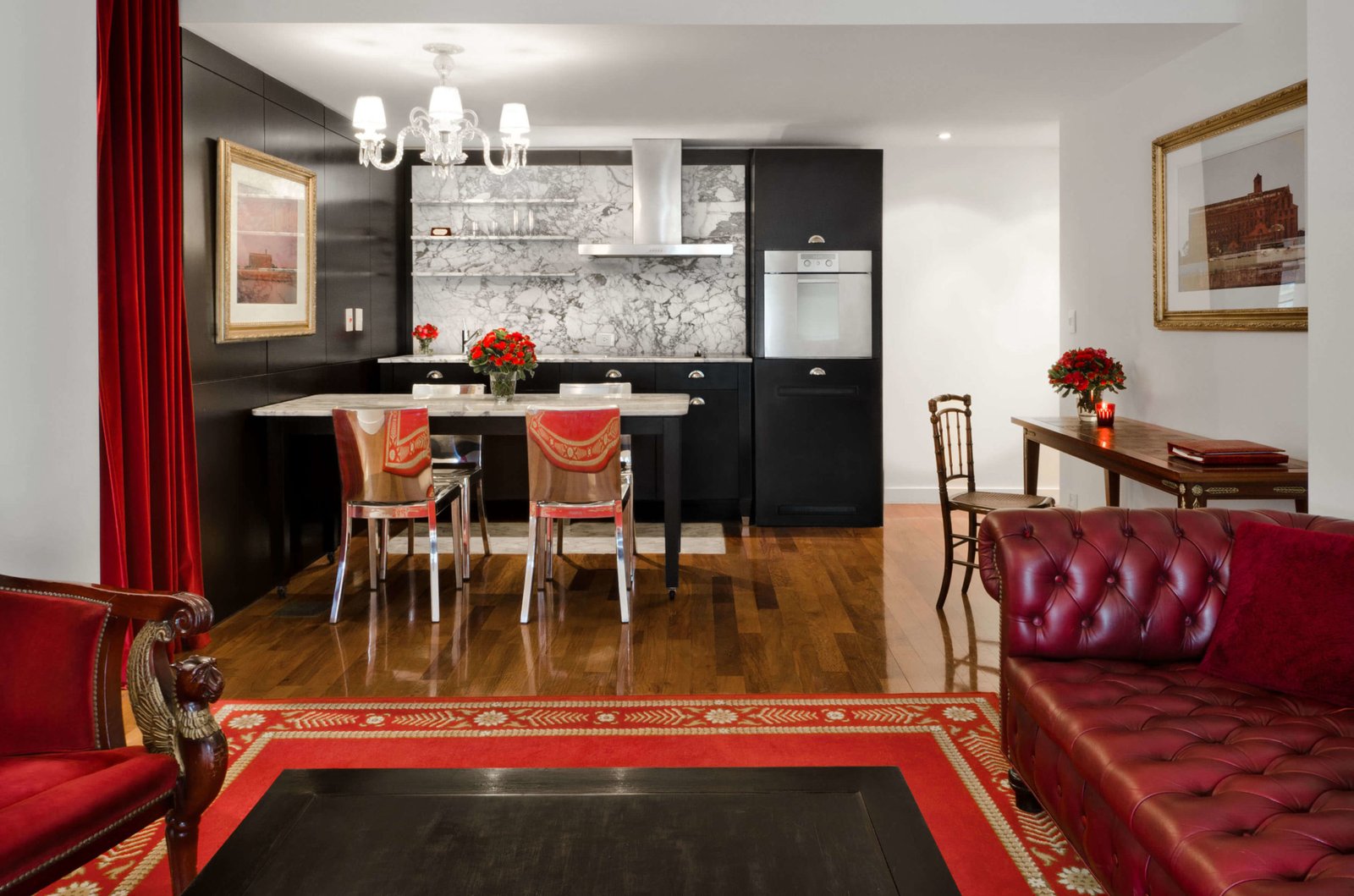 ---
Corner Studio
The Corner Studio measures approximately 595 square feet and it is furnished with a king-size bed. The Corner Studio features large windows overlooking the city skyline and the hotel's swimming pool.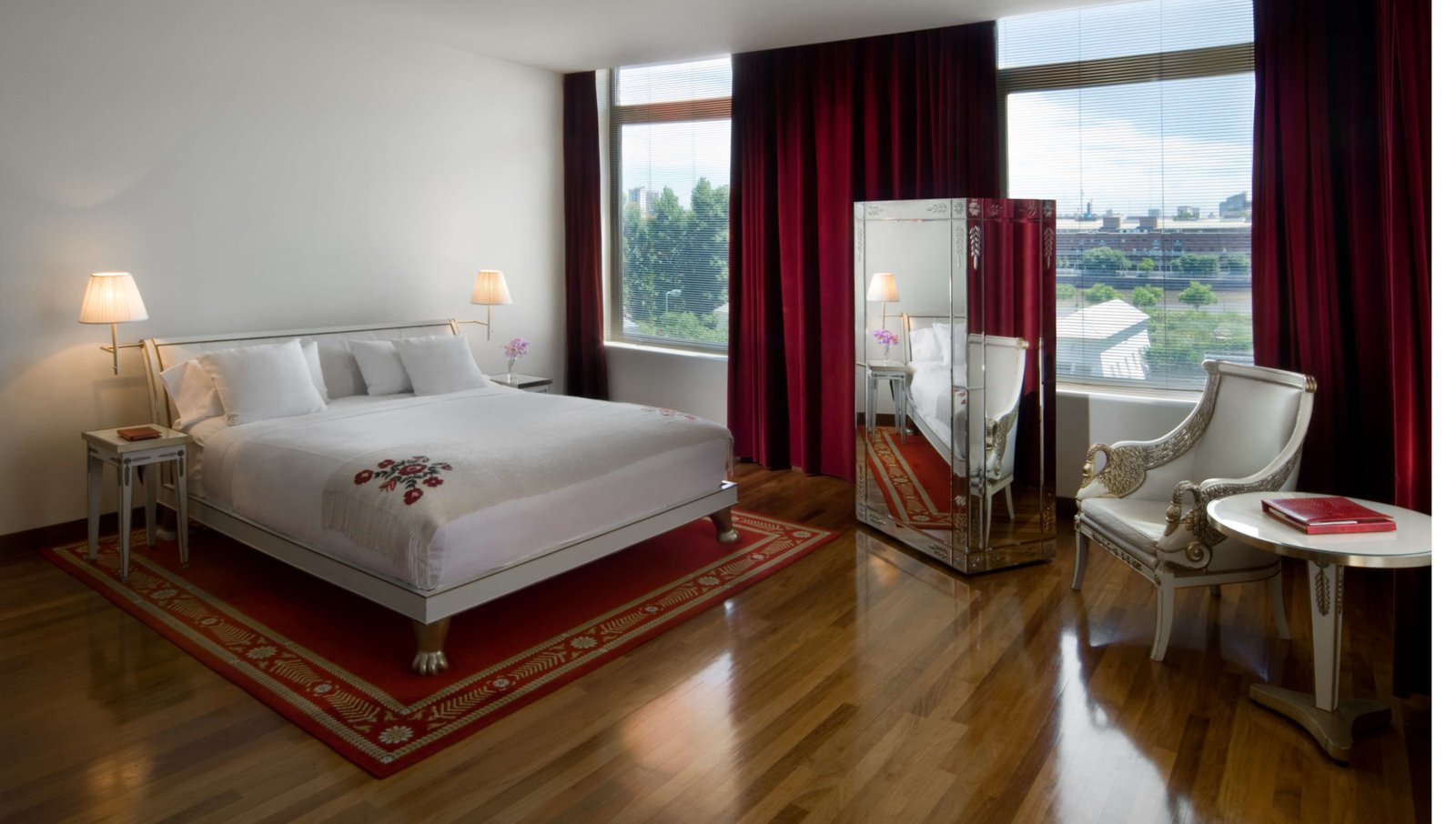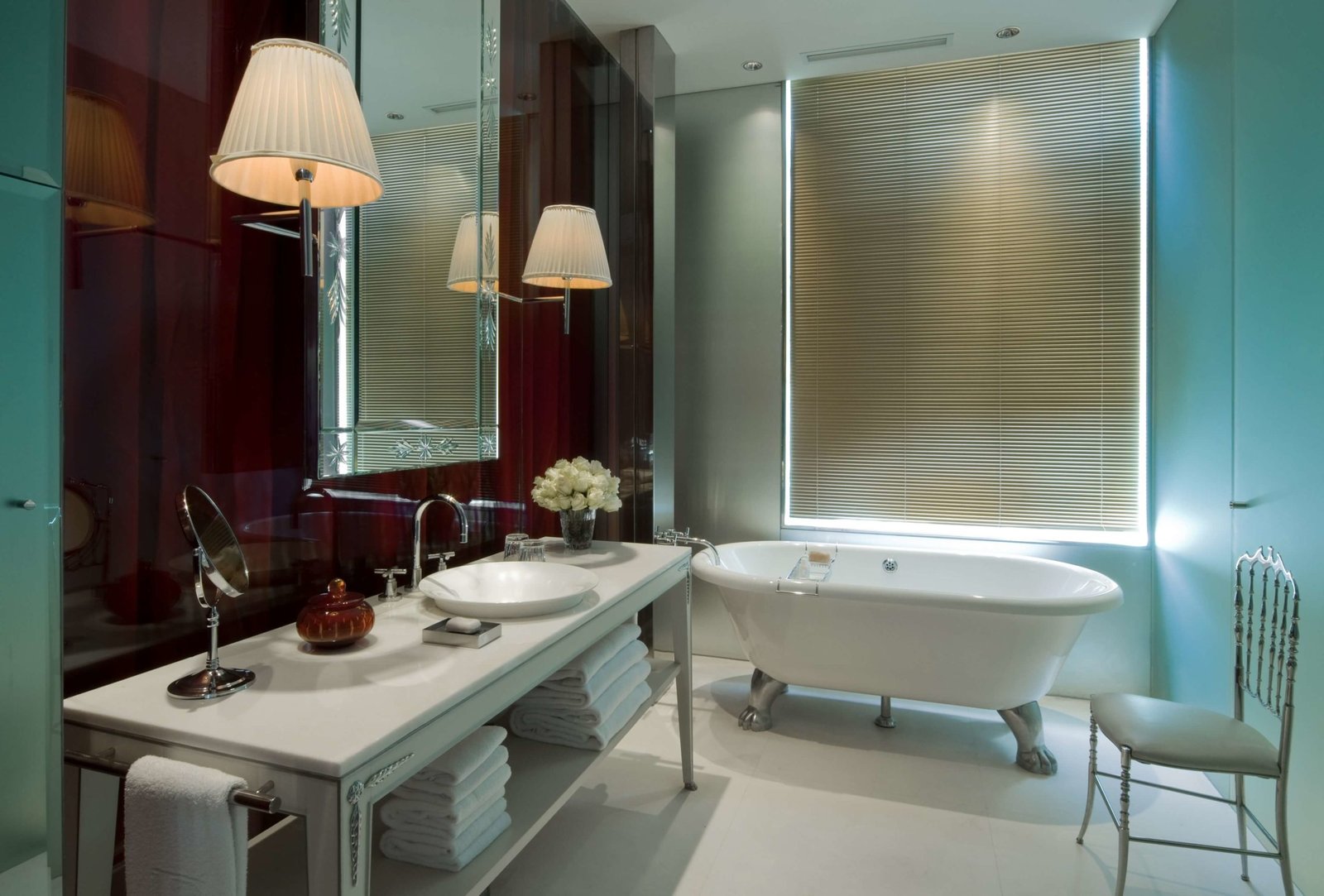 ---
Porteño Suite
Porteño Suites measure approximately 915 square feet and are furnished with a king-size bed. The suite's showpiece is a free-standing custom bathtub at the center of the arabescato marble bathroom.
These suites feature a bathroom and separate water closet.
---
Grand Duplex Suite
The Grand Duplex Suite measures approximately 1,421 square feet and is furnished with a king-size bed.
The Grand Duplex Suite is a two-story room featuring a living room, a vintage beverage cart, and a whirlpool for two.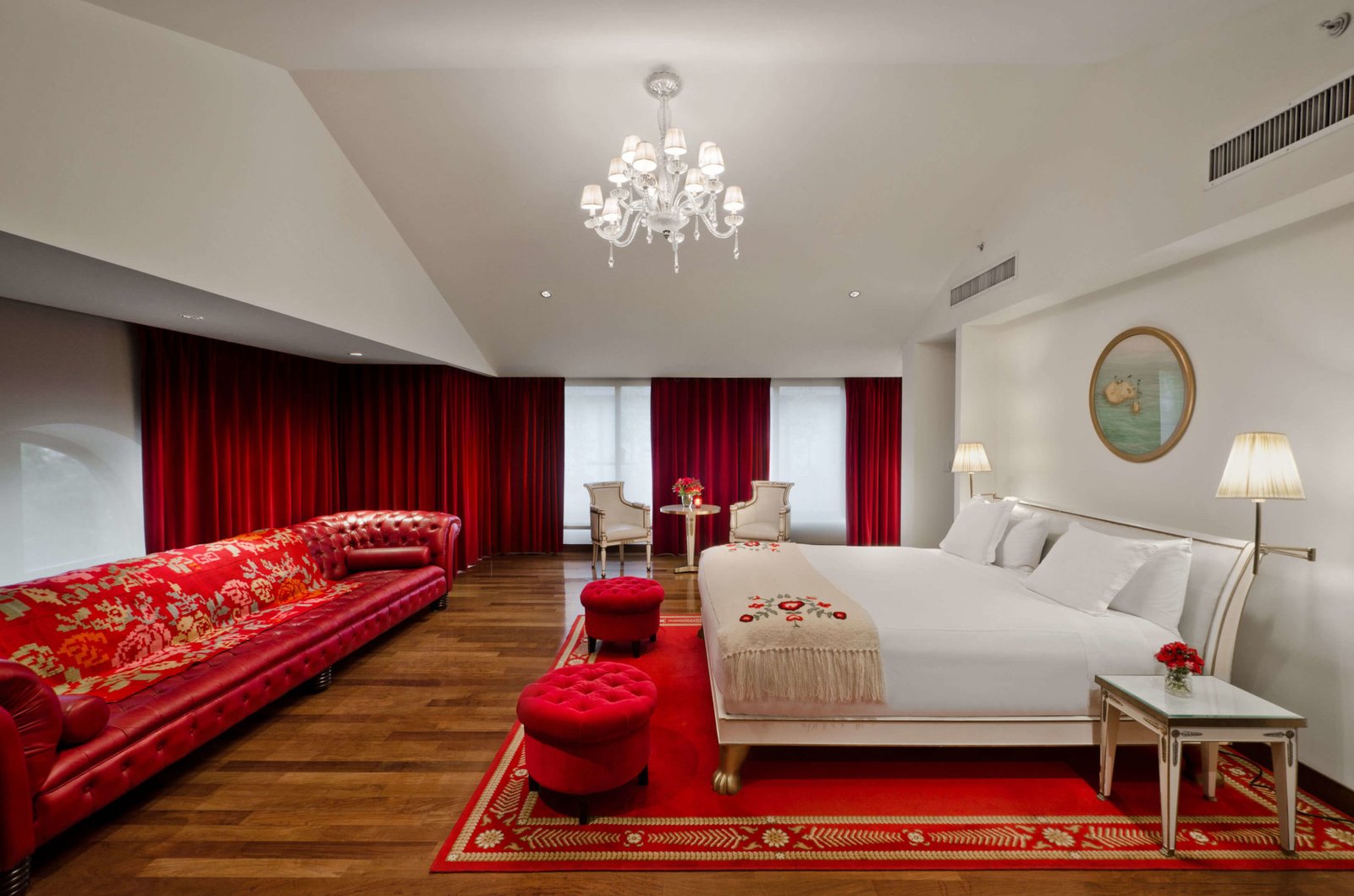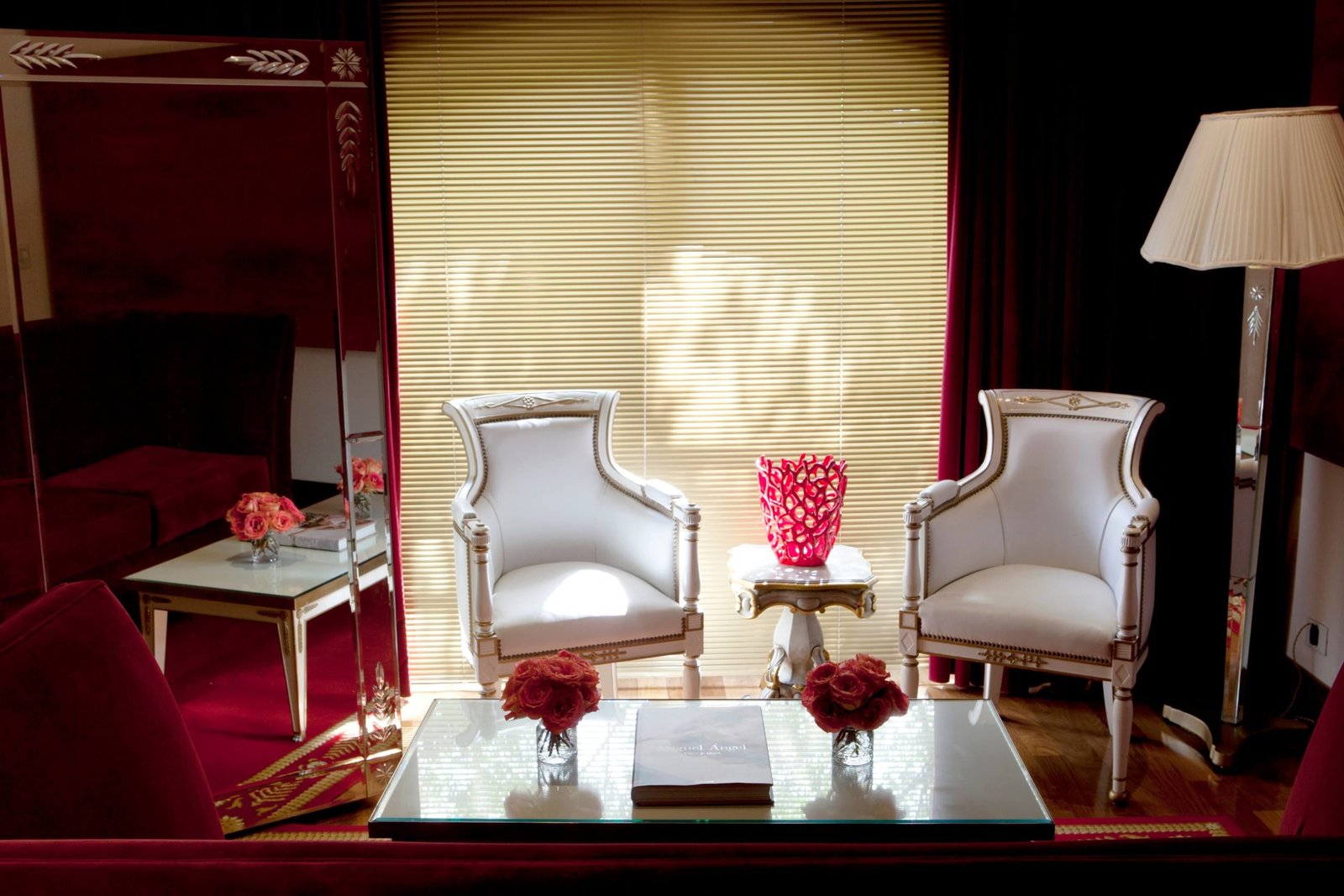 ---
Tower Suite
This three-story suite measures approximately 1,610 square feet and it is furnished with rich dark woods with clean lines, glowing crystal candelabras, and a fiber-option teardrop crystal chandelier.
The second floor features a marble bathroom with a whirlpool bathtub and an open waterfall shower. The lounge and master bedroom overlook the Costanera Sur Ecological Reserve.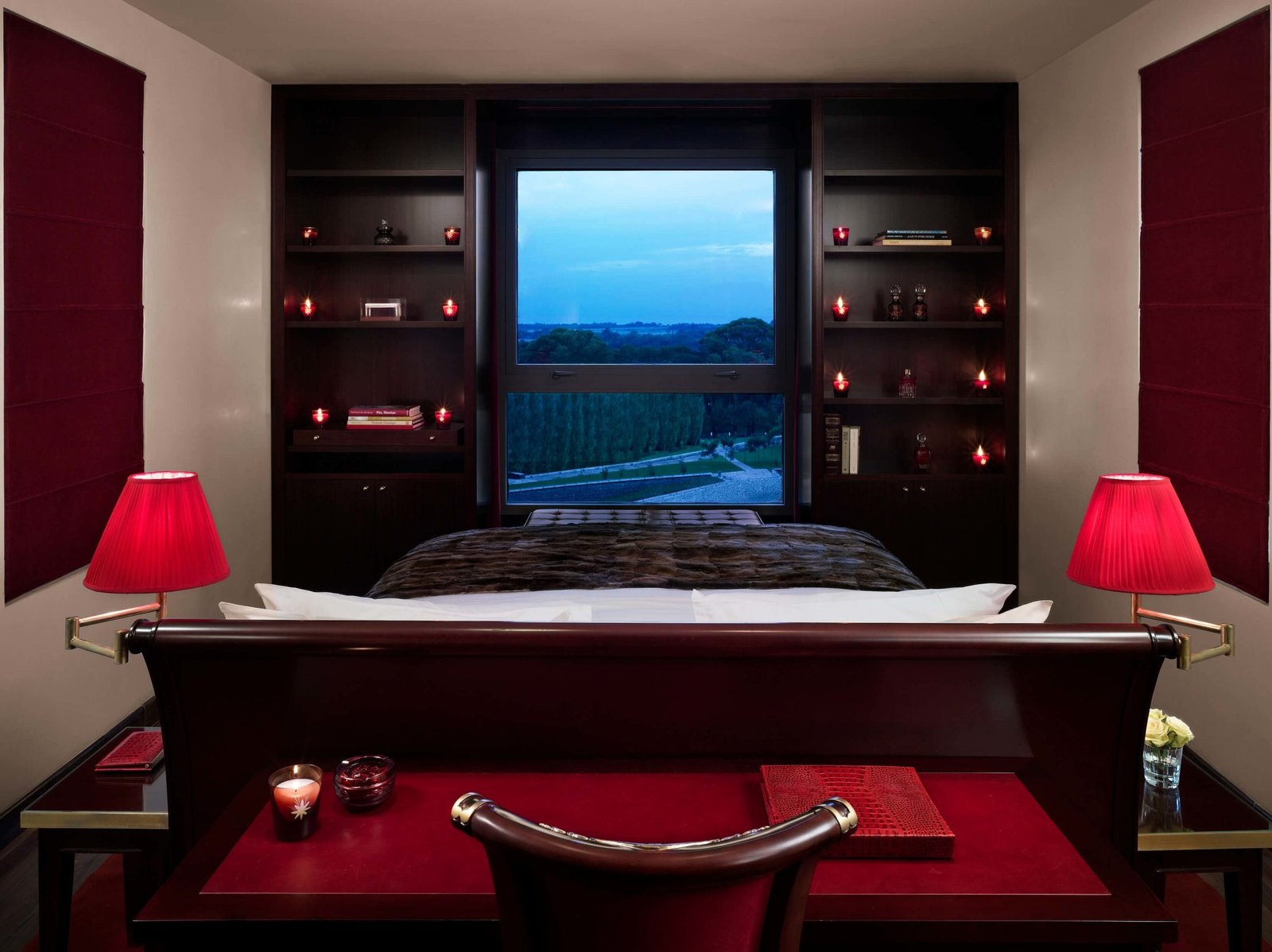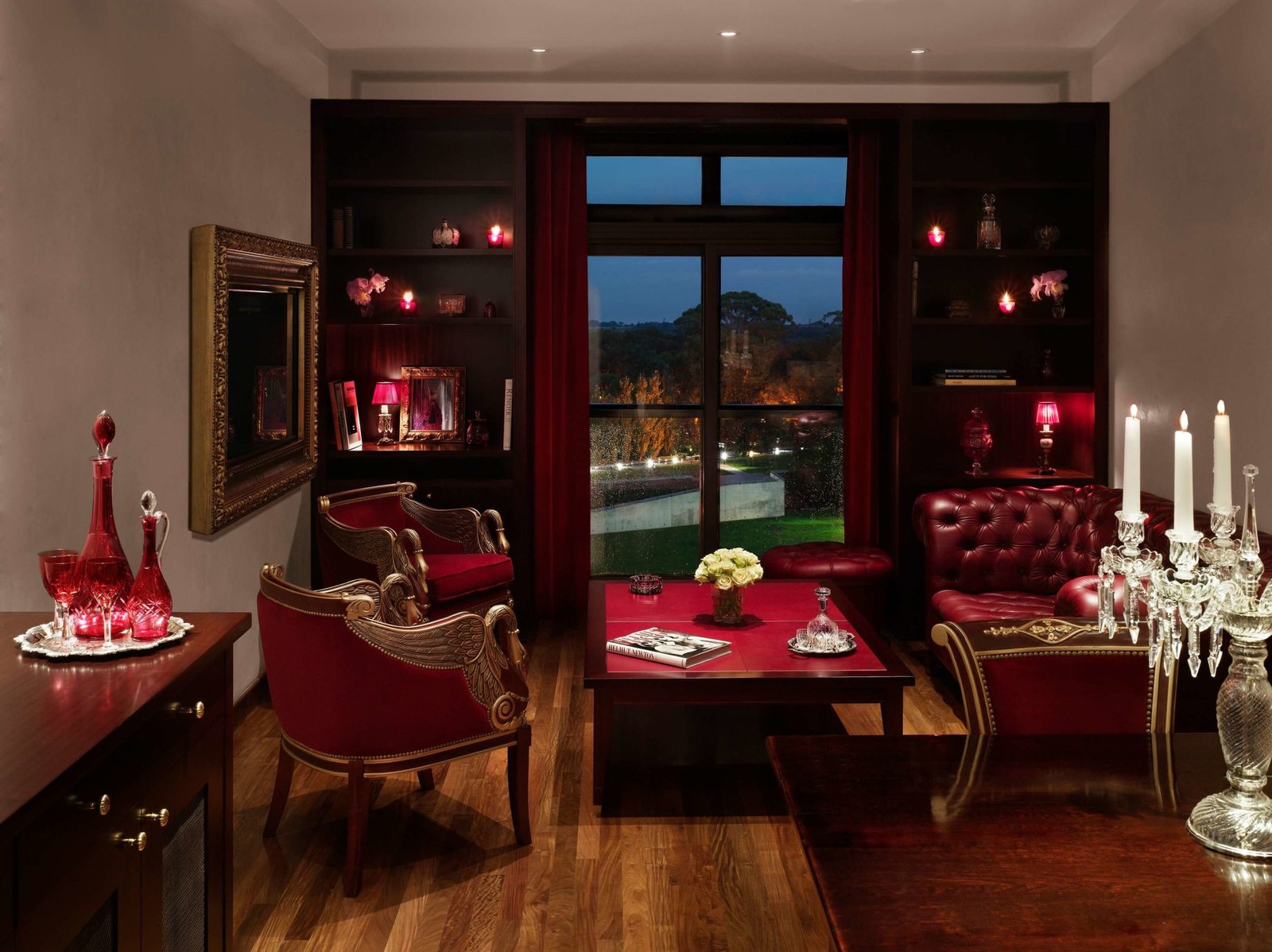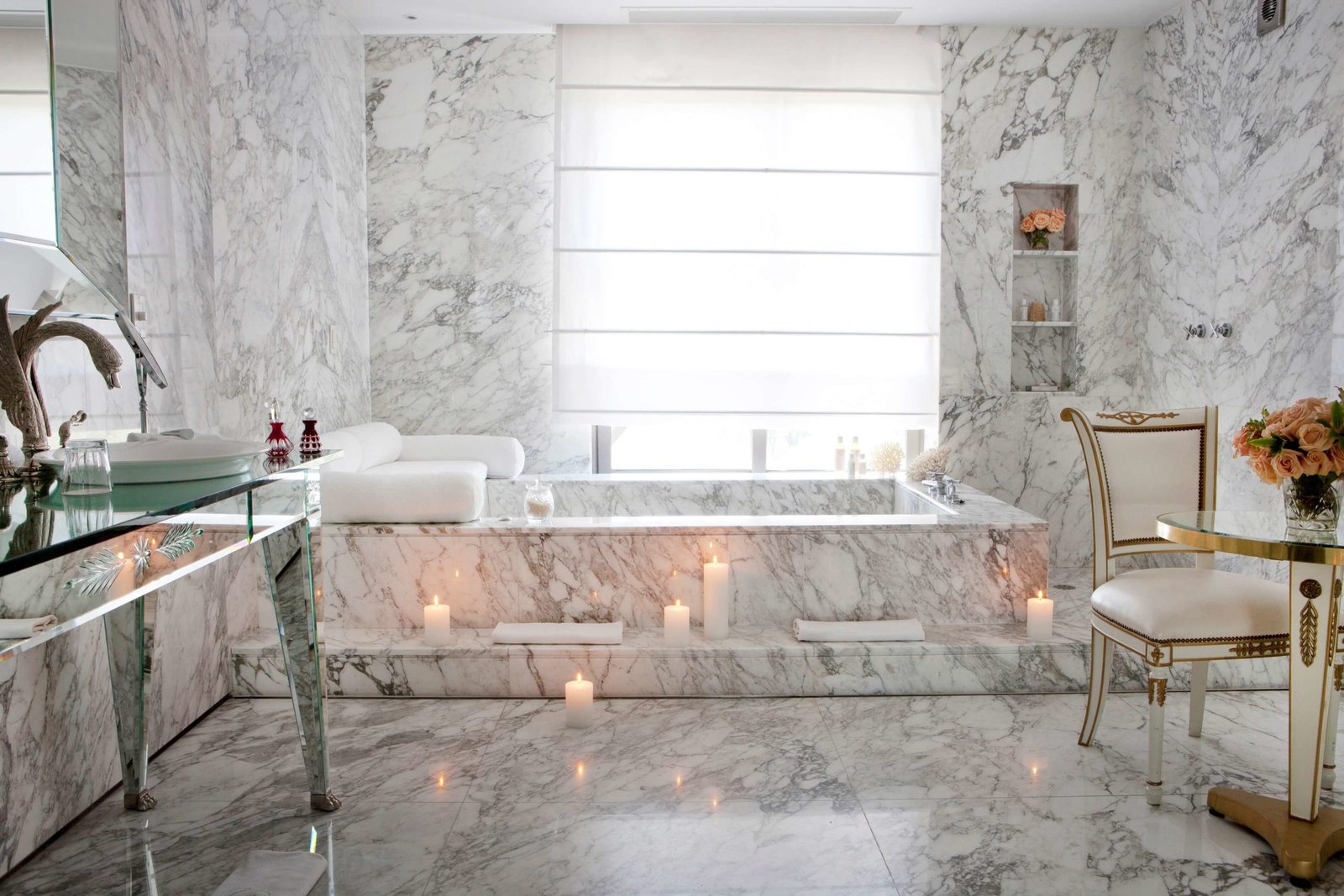 ---
Presidential Suite
The Presidential Suite at Faena measures approximately 1,720 square feet and is furnished with a king-size bed.
Draped in red velvet with gilded accents and shimmering chandeliers, the Presidential Suite is furnished in Belle Époque fashion. This suite features a dining table seating eight, a cut-crystal dinner service, and a butler. This room also offers two furnished terraces overlooking the Buenos Aires skyline and Puerto Madero's gardens.
The Presidential Suite can be converted into a two-bedroom suite upon request.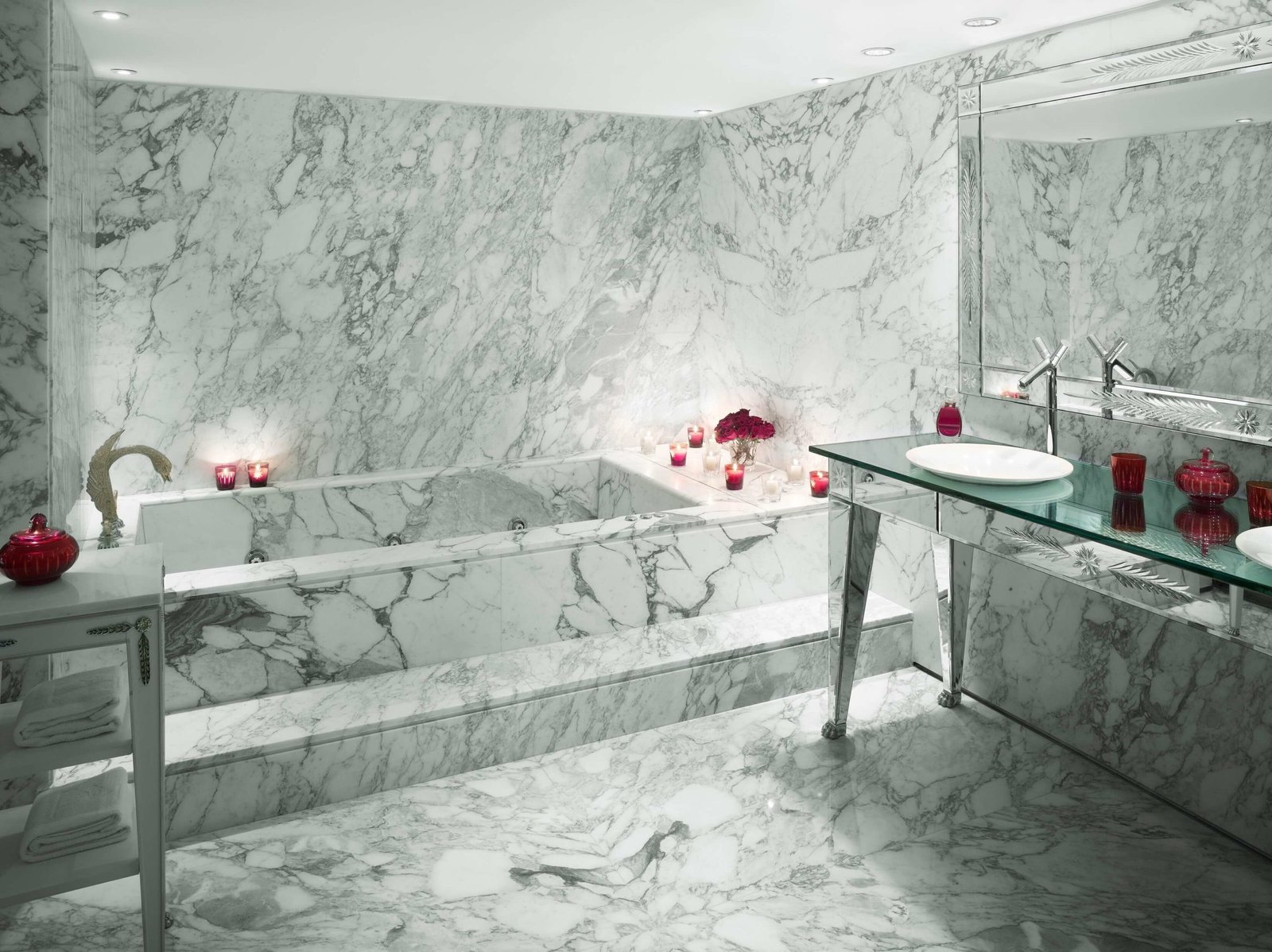 ---
Imperial Suite
The Imperial suite measures approximately 3,875 square feet and is furnished with one king-size bed and two twin-sized beds.
The Imperial Suite is a two-story residence designed for regal living with curated San Telmo antiques, floor-to-ceiling arabescato marble baths, and a stately hand-crafted dining table that accommodates 10 guests under a crystal chandelier. The ground floor features a drawing-room that connects to the dining room and full-service kitchen. The second-floor master and guest bedrooms are flanked by two terraces overlooking the city and the park.
This suite features two bathrooms and two toilets.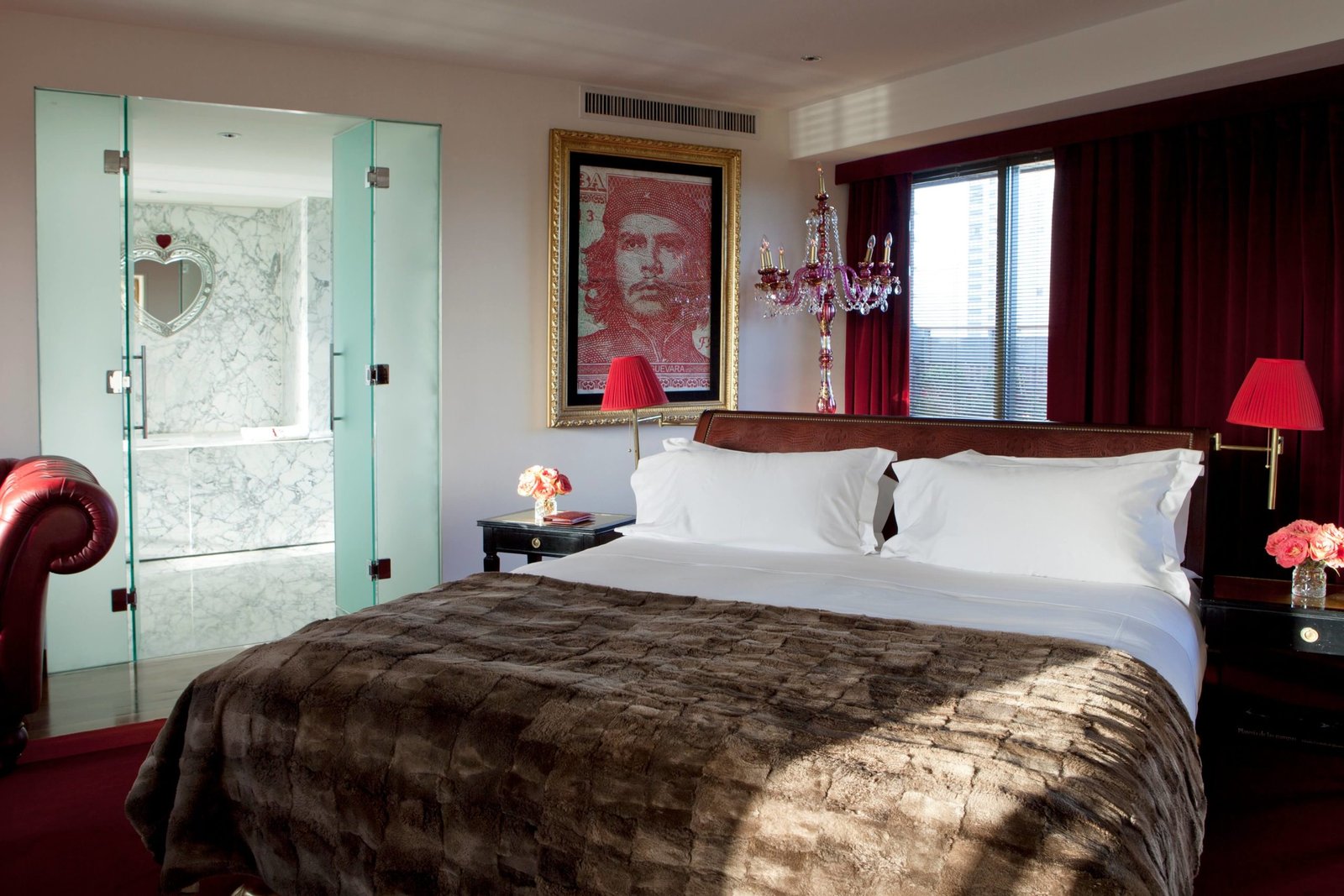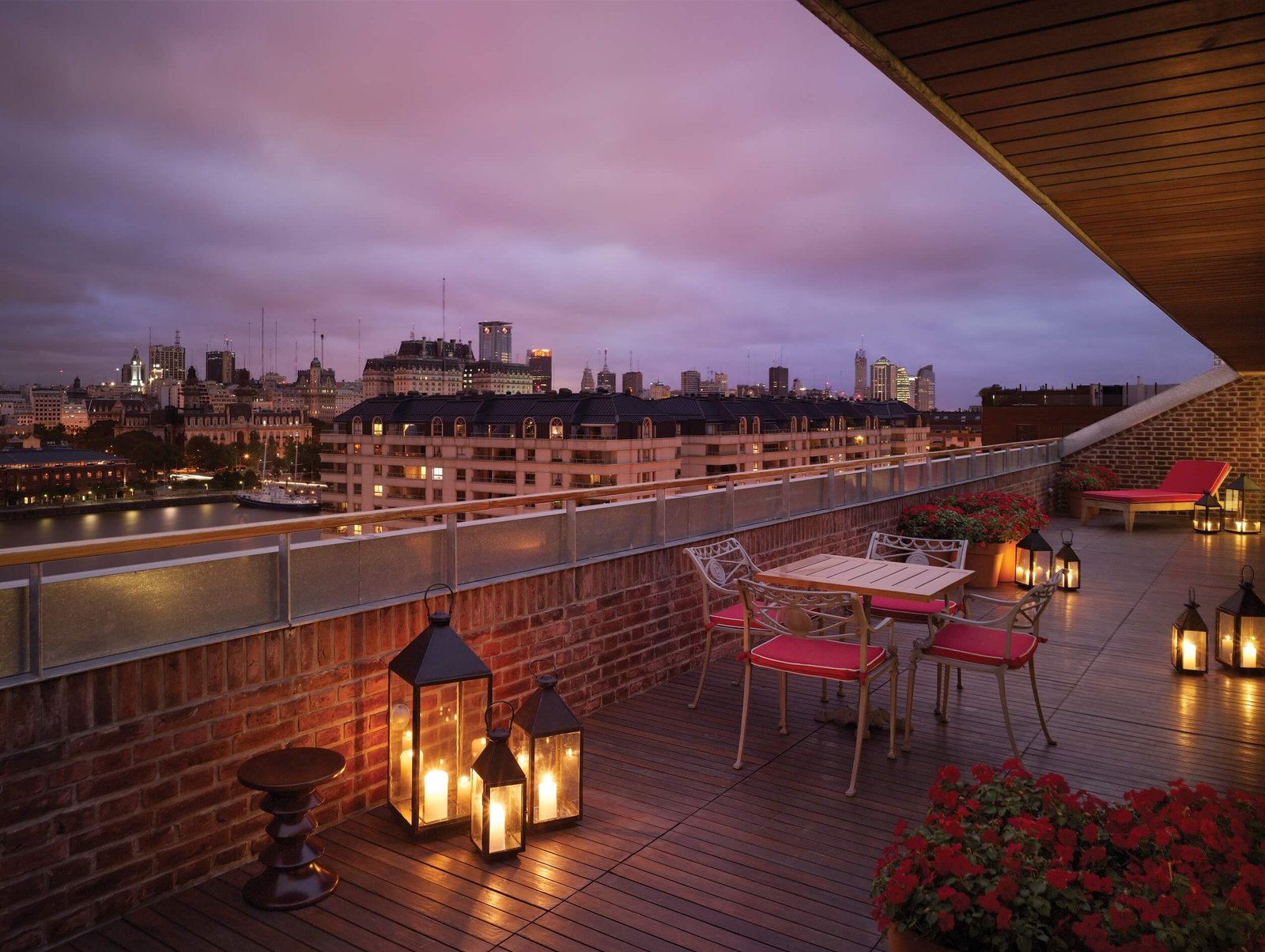 ---
Faena Suite
The Faena Suite is a signature suite that measures approximately 2,691 square feet. This room is furnished with one king-size bed and two twin-sized beds.
The hotel's namesake Faena Suite embodies the genuine style and creative vision of its owner Alan Faena. This two-bedroom suite is a curated collection of contemporary artwork by local artists, diverse libraries, antiques, and artisanal keepsakes from around the world. Panoramic skyline views of Buenos Aires and Puerto Madero can be enjoyed throughout the suite.
The Faena suite features a balcony, a walk-in closet, a living room, a dining room, and a full-service kitchen.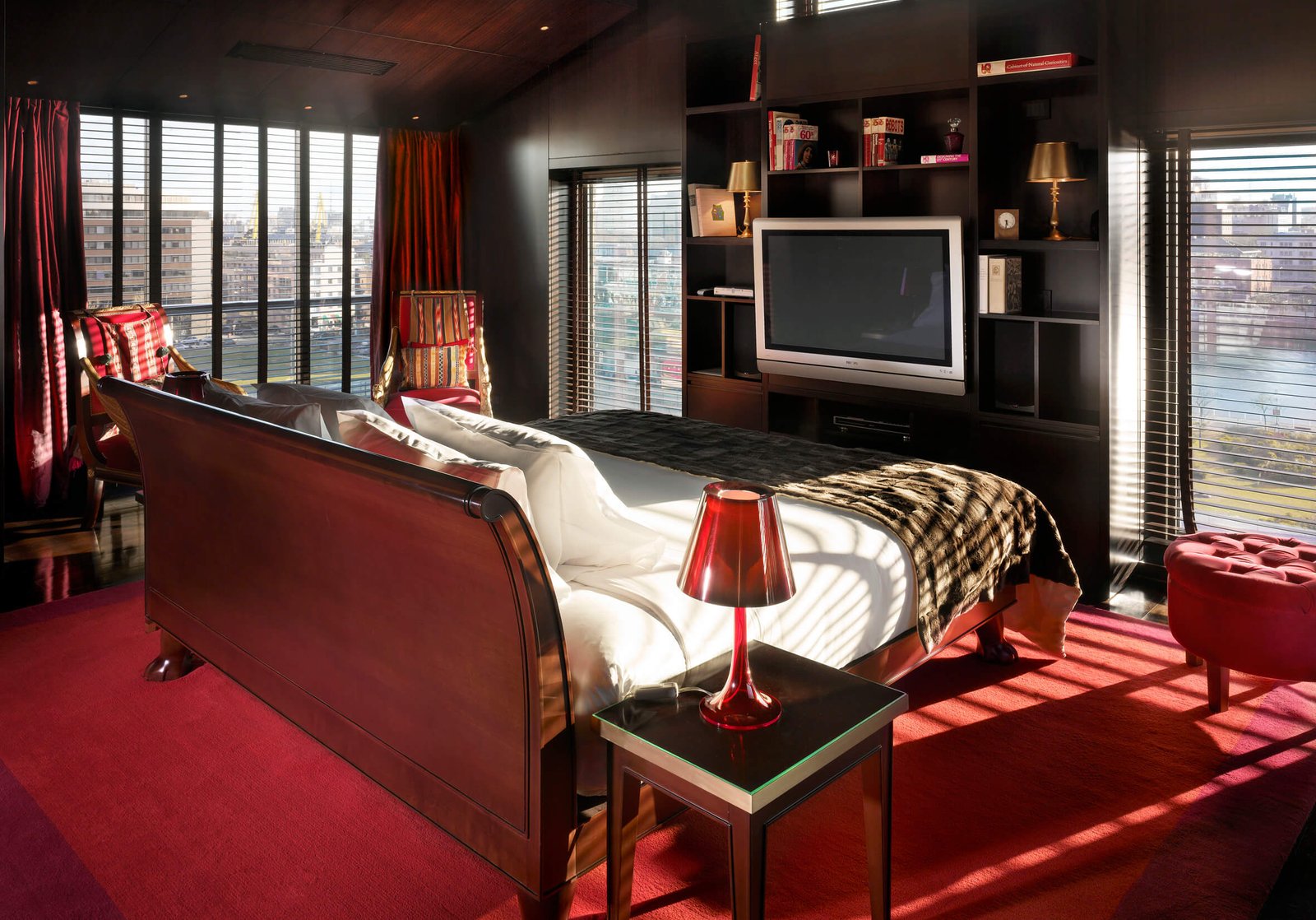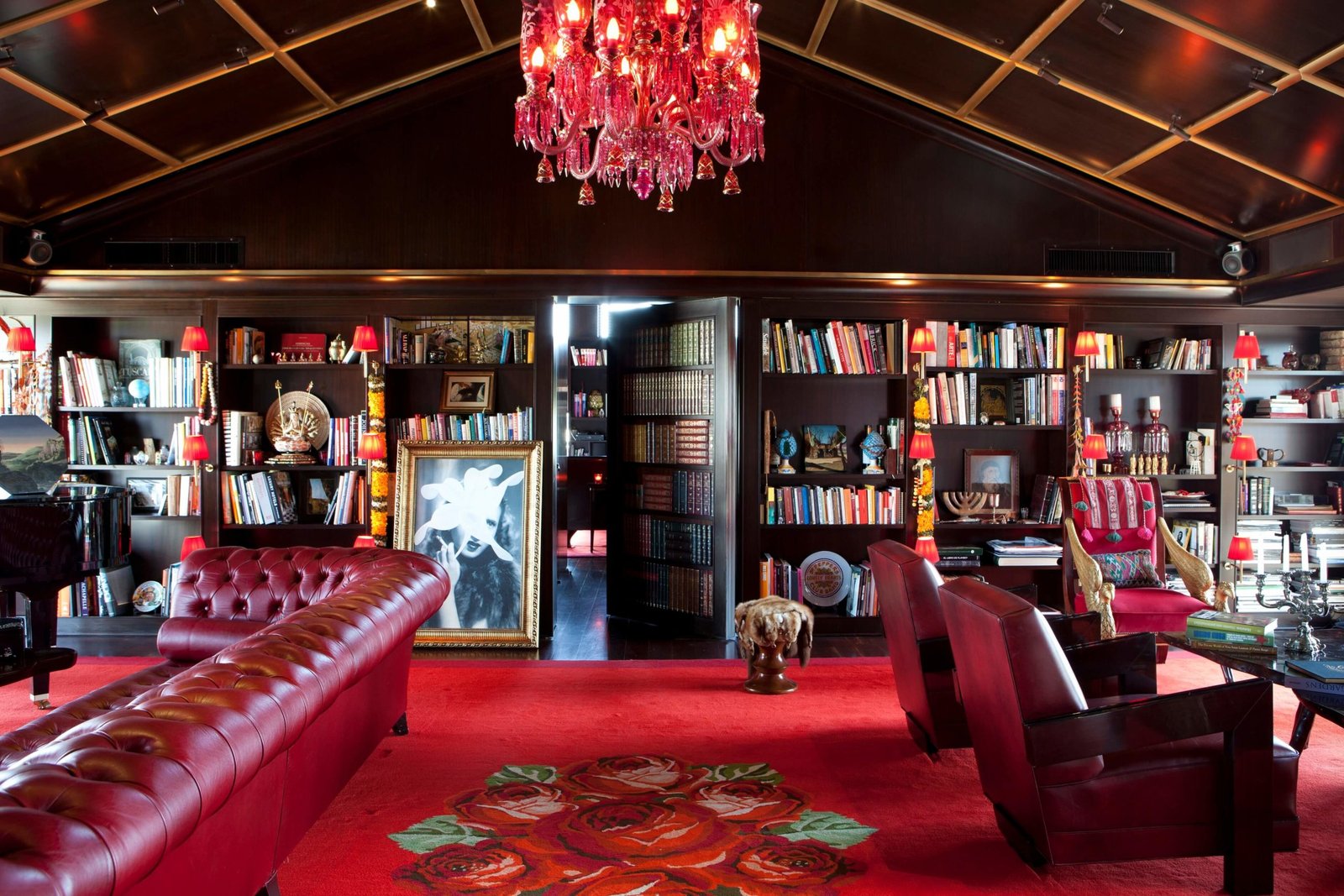 Visiting Buenos Aires
It's trend-setting and alluring, but Buenos Aires is not Paris.  Though deeply influenced by European tastes and immigration, Buenos Aires has evolved beyond imitation. This is one of the world's great cultural capitals, exporting cinema, fashion, music, and cuisine. The city's museums—housing works by Diego Rivera, Wifredo Lam, Frida Kahlo, Jorge de la Vega—are among the hemisphere's best.
Other attractions in Buenos Aires include:
Polo
Futbol
Performing Arts
Botanical Gardens
Architecture
Street Art
Buenos Aires is a complex city of distinct neighborhoods, each with its own texture and personality. Pedestrian zones crisscross the capital, filled with smartly-dressed couples, and street performers. Parks and plazas serve as community gathering places—venues for picnickers, political activists, and amateur futbolistas.
Most of our clients stay three or four nights and often return for longer stays on their next trip to Argentina. Over the years, we've assembled a collection of trusted friends—ambassadors, really—who open the city to our clients, helping them access the city's leading galleries, studios, workshops, and kitchens.
Since 2006, LANDED has arranged privately-guide touring and experiences within Buenos Aires. Whatever your interests, we'll make the introductions. Speak with one of our expert travel designers today.
ARE YOU CONSIDERING A STAY AT FAENA? LANDED PROVIDES PERSONALIZED, CUSTOM TRAVEL WITHIN CENTRAL AMERICA, SOUTH AMERICA, AND THE ANTARCTIC. WE'LL CREATE A UNIQUE ITINERARY PLAN TAILORED TO YOUR INTERESTS AND DREAMS. EXPERIENCE THE TRIP OF A LIFETIME. SPEAK WITH ONE OF OUR EXPERT TRAVEL PLANNERS TODAY AT 801.582.2100.