Isla Palenque Resort is a private island retreat on the Pacific Coast of the Panamanian province of Chiriqui. The island was home to an ancient, pre-Columbian community. The island's beauty and mystery made it a sacred site, and indigenous tribes called it palenque, meaning "sanctuary".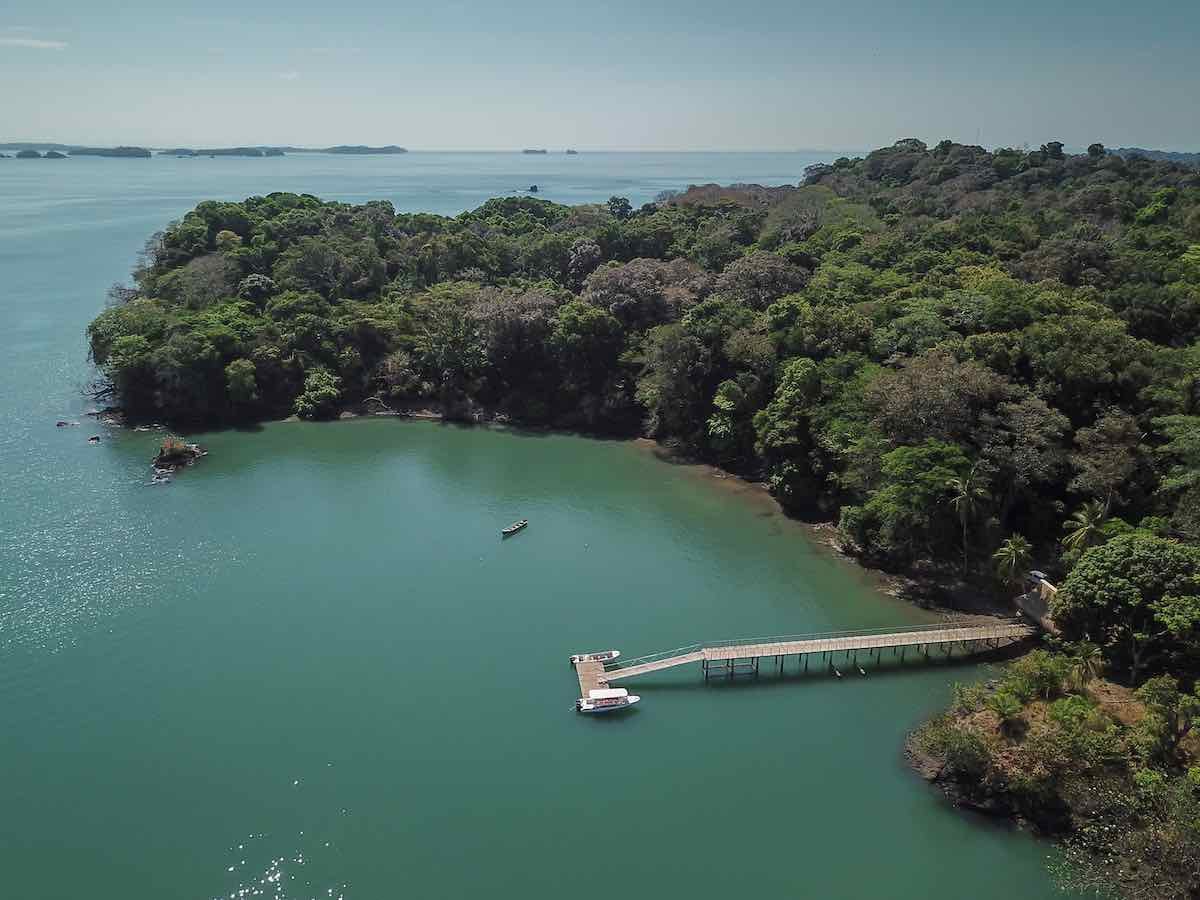 Today, Isla Palenque is a sanctuary for curious travelers—a beachfront and rainforest destination with natural beauty and ancient history. The island's rare primary forest is also a reserve for hundreds of species of plants, flowers, animals, and birds.
The 400-acre island has only a handful of rooms: eight Beachfront Casitas and a Beachfront Villa Estate with six rooms.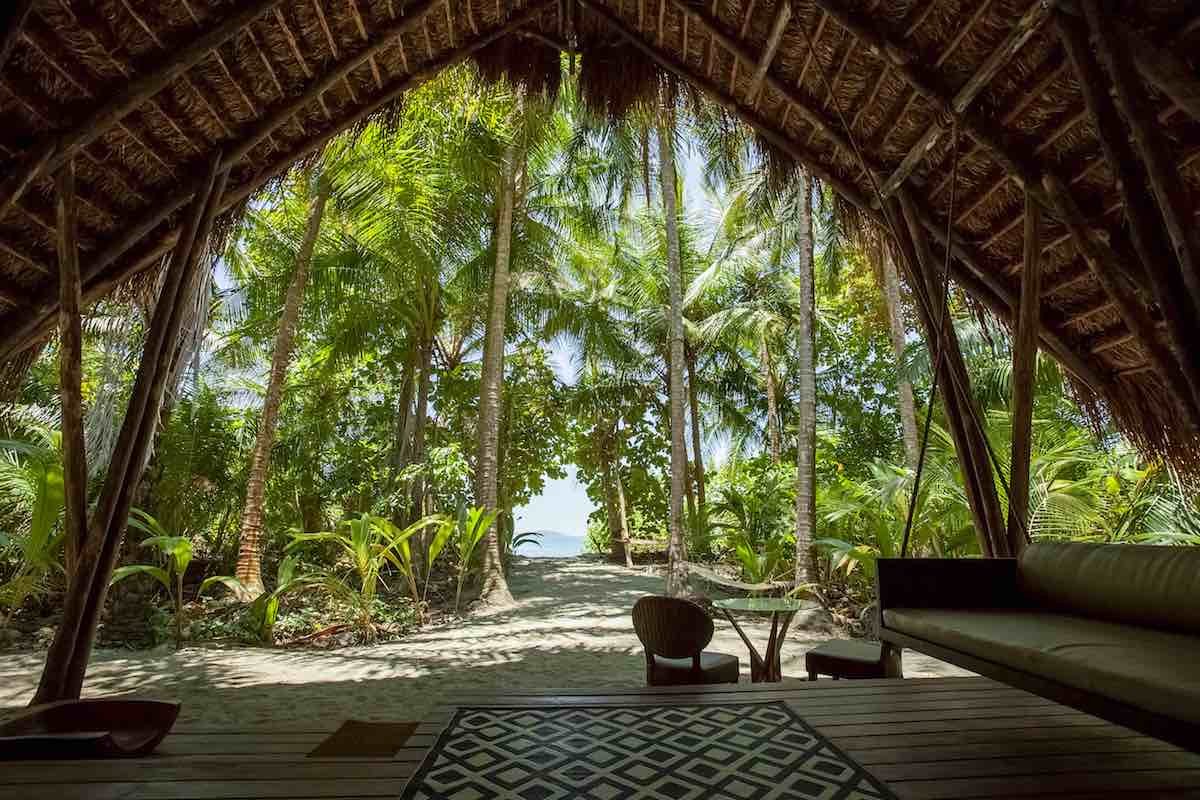 Beachfront Casitas 
The Beachfront Casitas are topped by shaggy, thatched canopies that shade the private decks and cool the contemporary interiors.
The casitas are located on the west side of the island at Playa Palenque, nestled in palm groves 50 feet from the waterline. Each casita has 4/5 of a mile of beachfront to itself.
Each casita is equipped with:
Air conditioning and ceiling fans
King-sized beds
Outdoor showers
Outdoor soaking tub
Flush toilets
Hammock
Eco-friendly toiletries
Robes
Security box
Mini-bar
Wi-Fi
Binoculars, field guides and re-usable water bottles
Twice Daily Housekeeping Service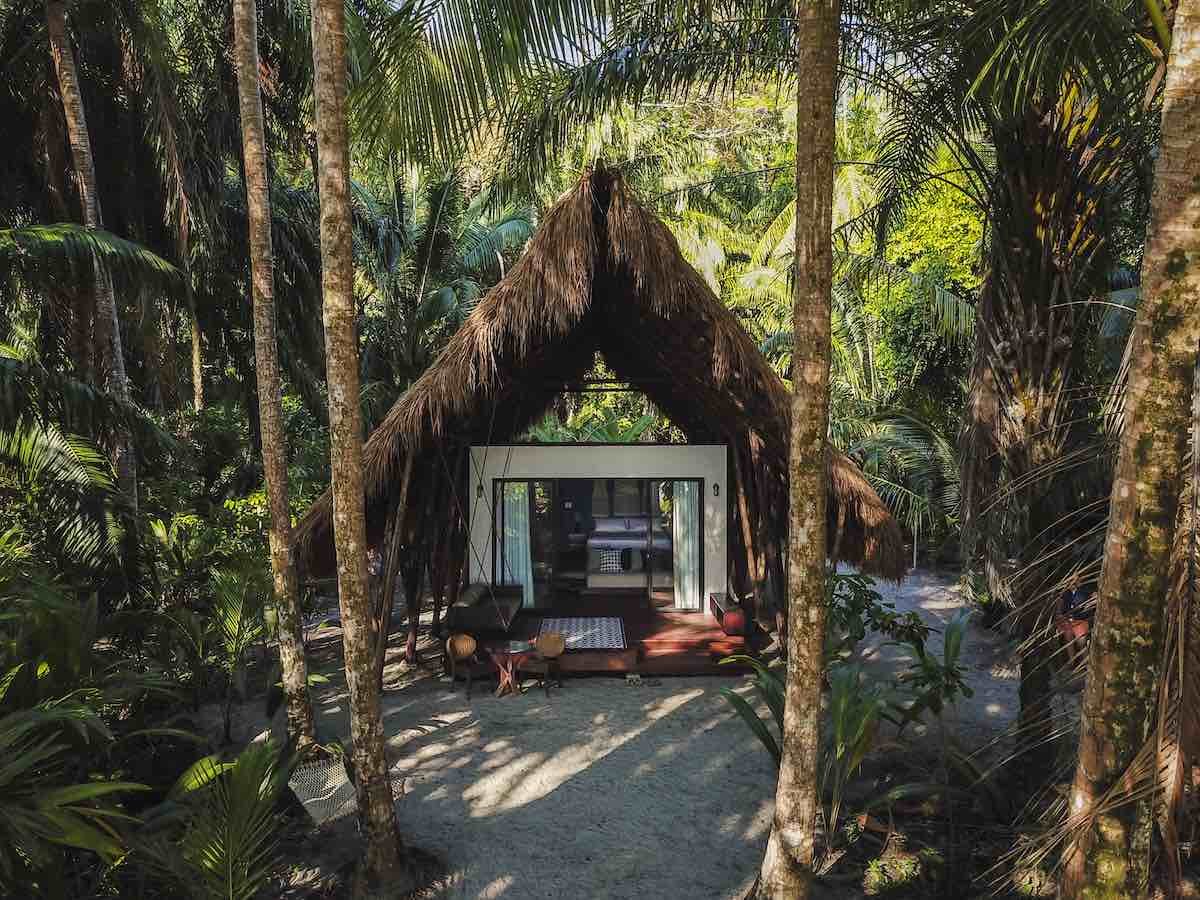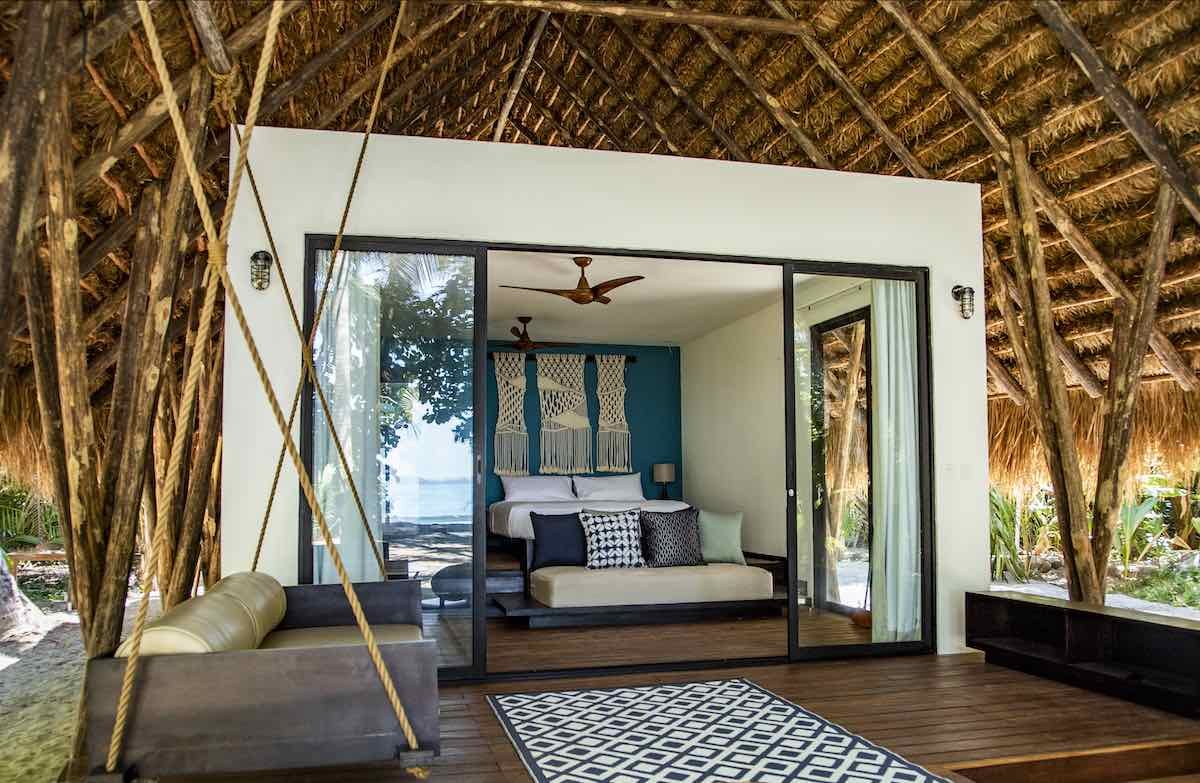 ---
Beachfront Villa Estate
The Beachfront Villa Estate is located on the island's east side, at Playa Primera and can accommodate 2 to 14 guests.
The estate includes six free-standing suites and rooms, a private infinity pool, sundeck, living room, and kitchen.
In-room amenities include:
Air Conditioning & Ceiling Fans
King & Queen-Sized Beds
Indoor and outdoor bathing experiences
Toiletries
Daily Housekeeping
Security Box
Wifi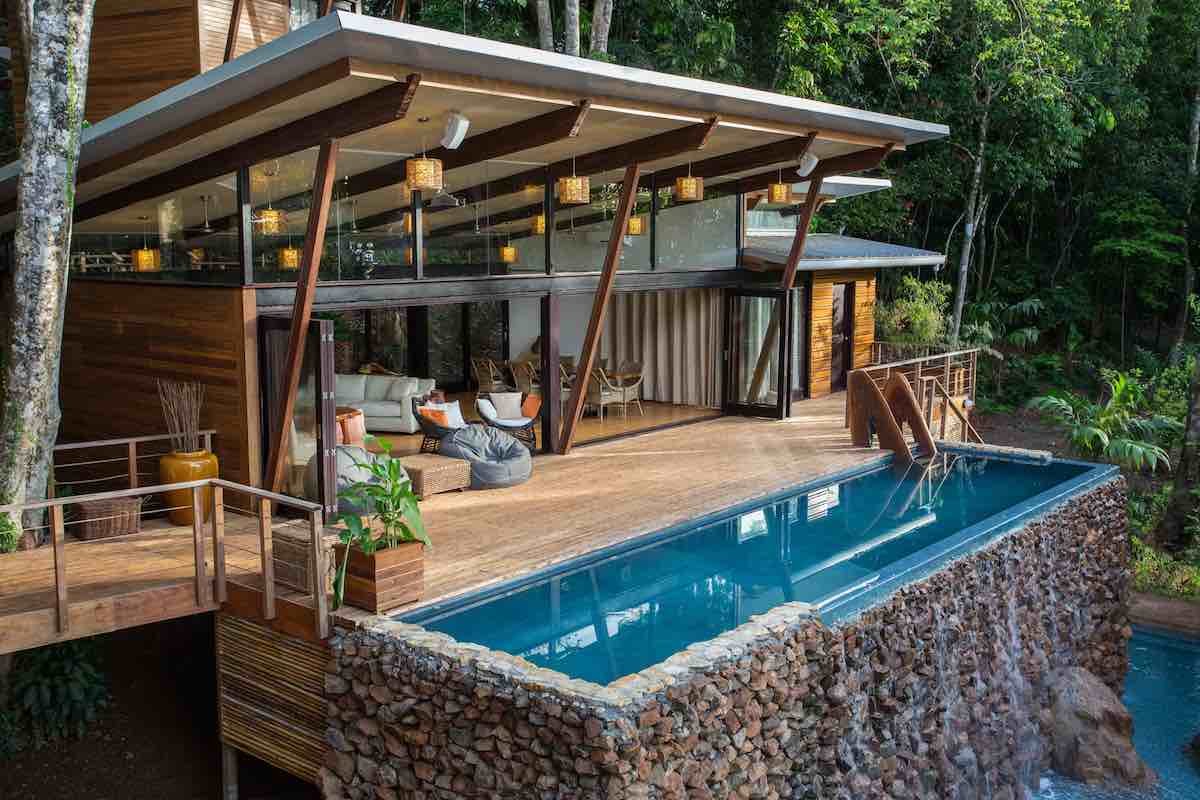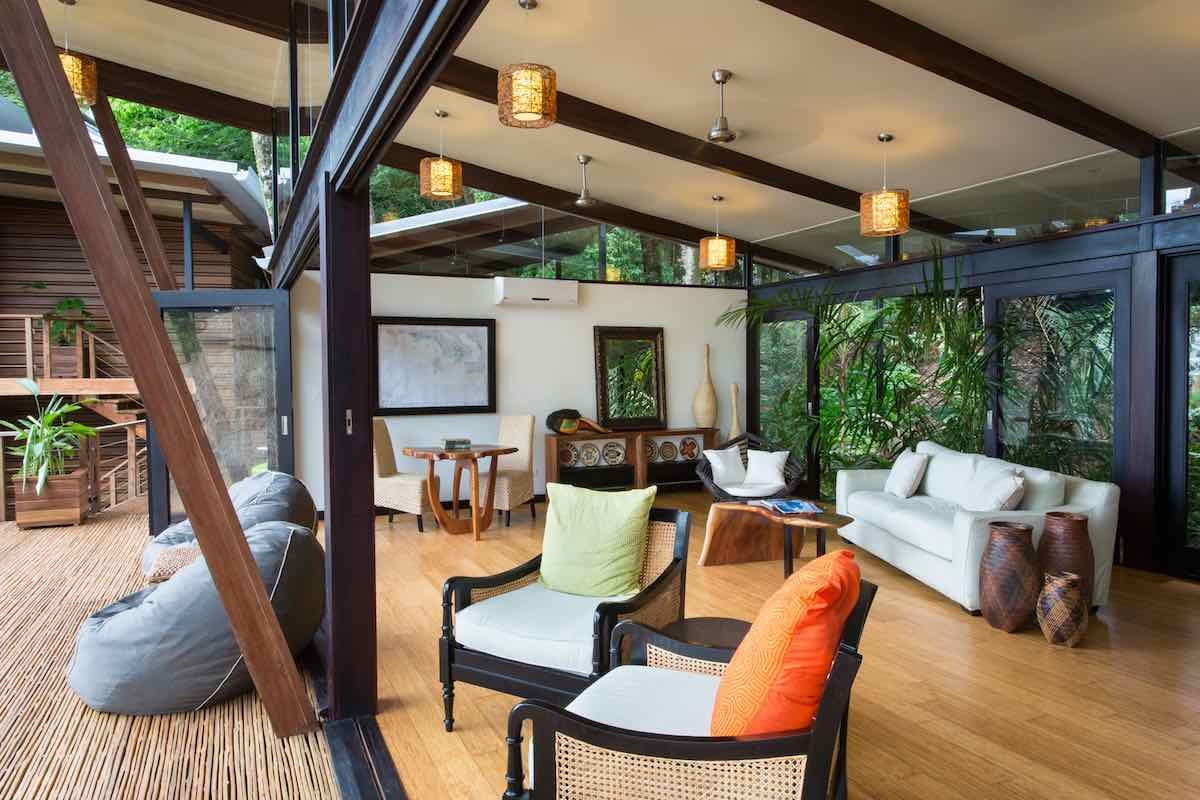 Amenities
Among the island's amenities are seven beaches, nature trails, an infinity pool, and the Las Rocas Restaurant & Bar.
Stays at Isla Palenque include complimentary use of kayaks, paddleboards, and fishing gear, as well as guided explorations of the island.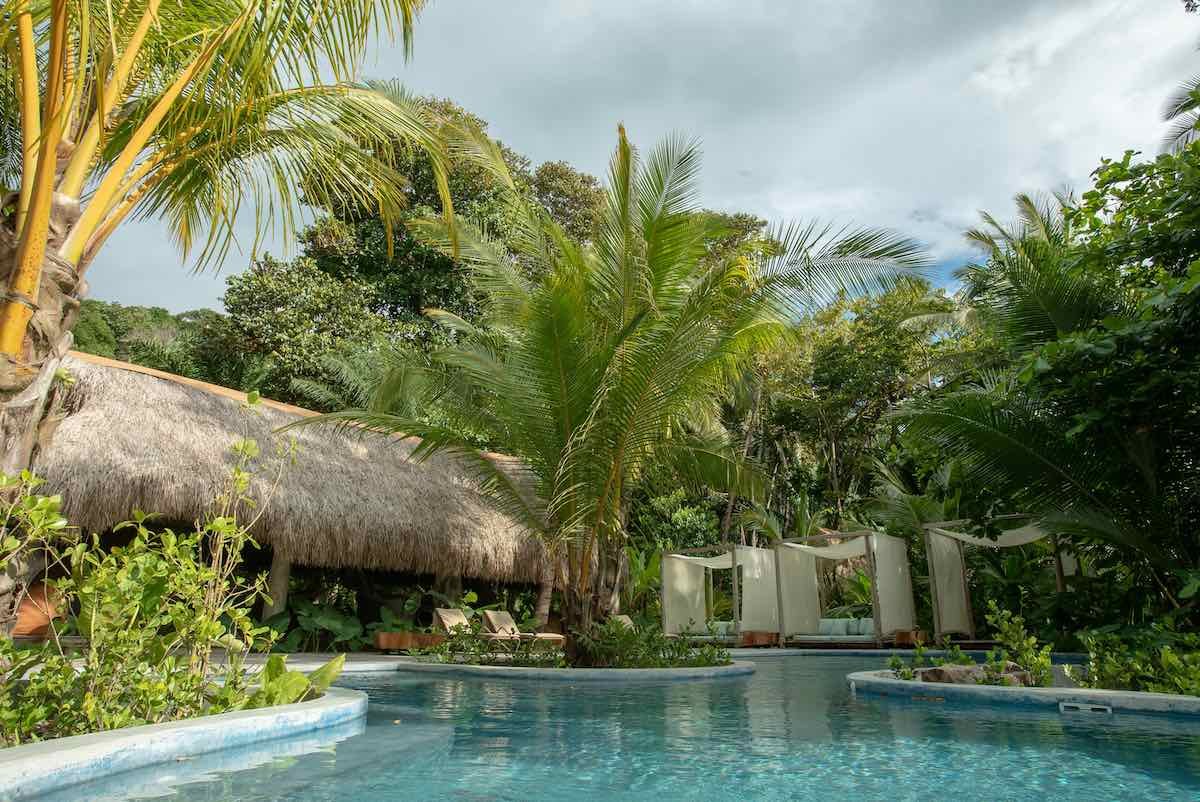 Exploring the Island
Isla Palenque Resort is surrounded by the Chiriqui National Marine Park which is home to dozens of untouched islands for visitors to explore.
Guests can also play in the sand at 7 different beaches, enjoy the hotel's kayaks and stand-up paddle board, experience nature tours, island and jungle hikes, whale-watching and snorkeling.
When to visit?
Panama's Chiriqui Provide has three main seasons:
Dry Season: mid-December through mid-April
Green Season: late April through September
Rainy Season: October through mid-December
The Green / Rainy Season here is the same as Costa Rica's Pacific side. From May – November you can expect sunny mornings and rainy afternoons. However, during the rainy season is when you will find whale watching opportunities as well has sea turtle hatchlings. Whales are usually present from August through October.
If your priority is to snorkel or dive, the dry season will provide the best snorkeling opportunities.
Isla Palenque's location is unique geographically and they aren't typically hit by tropical storms or hurricanes.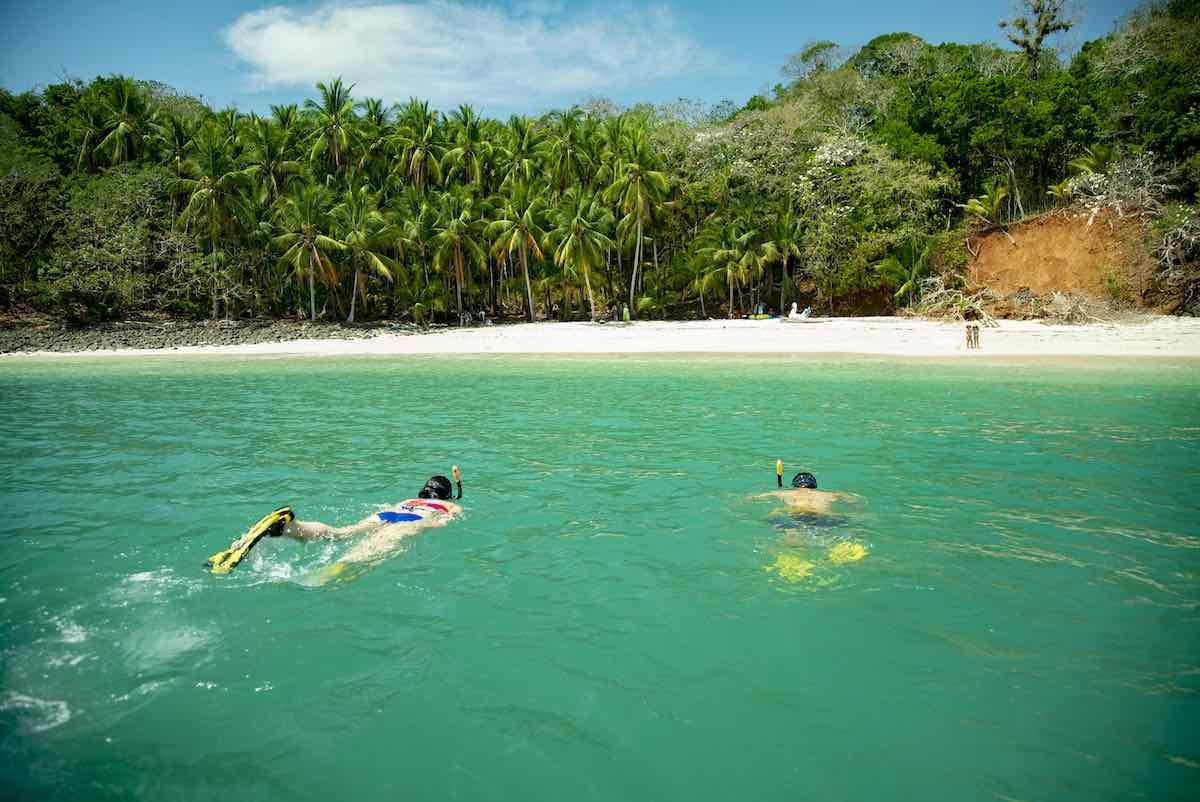 ARE YOU CONSIDERING A STAY AT ISLA PALENQUE RESORT? LANDED PROVIDES PERSONALIZED, CUSTOM TRAVEL WITHIN CENTRAL AMERICA, SOUTH AMERICA, AND THE ANTARCTIC. WE'LL CREATE A UNIQUE ITINERARY PLAN TAILORED TO YOUR INTERESTS AND DREAMS. EXPERIENCE THE TRIP OF A LIFETIME. SPEAK WITH ONE OF OUR EXPERT TRAVEL PLANNERS TODAY AT 801.582.2100.