Kenoa is a private beachfront sanctuary designed for relaxation. The resort's style is described by architect Osvaldo Tenorio in turns as eco-chic and indigenous: calming textiles, local wood and stone, original artwork by native craftsmen, and rooms that promote connection to nature. Privacy, luxury, simplicity, and tranquility are the stated objectives.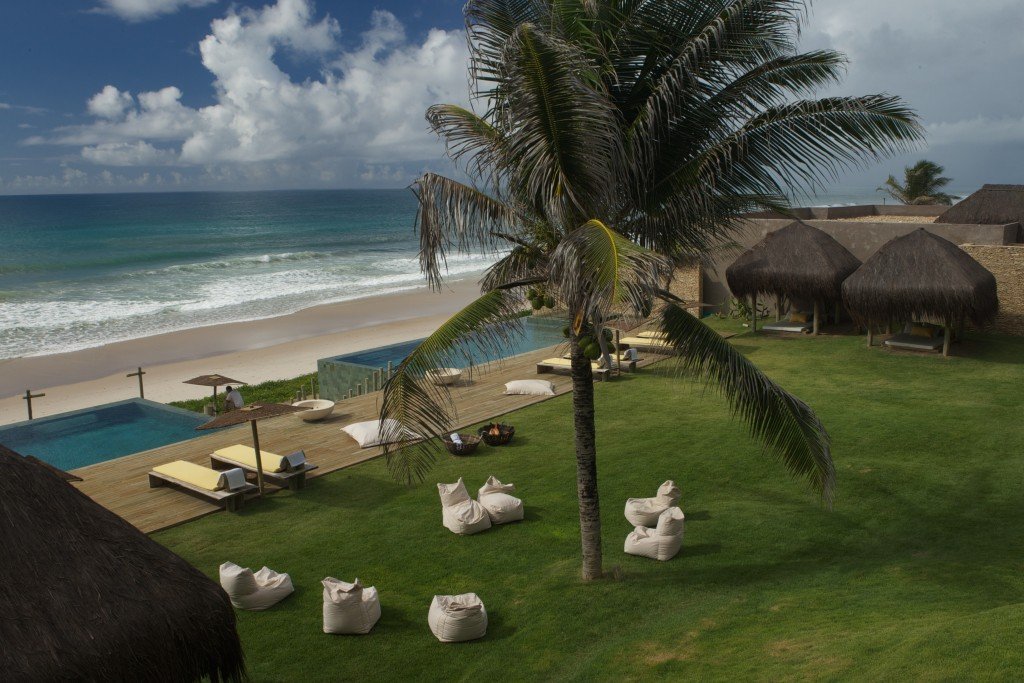 Kenoa is a Member of the Design Hotels collection and it is located near Barra de Sao Miguel, approximately one hour by road southwest of the Maceio airport (MCZ).
The Resort's golden beach is partially sheltered by reef, creating natural tide pools at one end and allowing gentle waves at the other.
Accommodations 
The 23 suites and villas feature picture windows and private decks, drawing guests outside.
Each guest room is furnished with air conditioning; Egyptian cotton linens; goose-down pillows; security box; television; mini-bar; bathrobes; hairdryer; and Wi-Fi.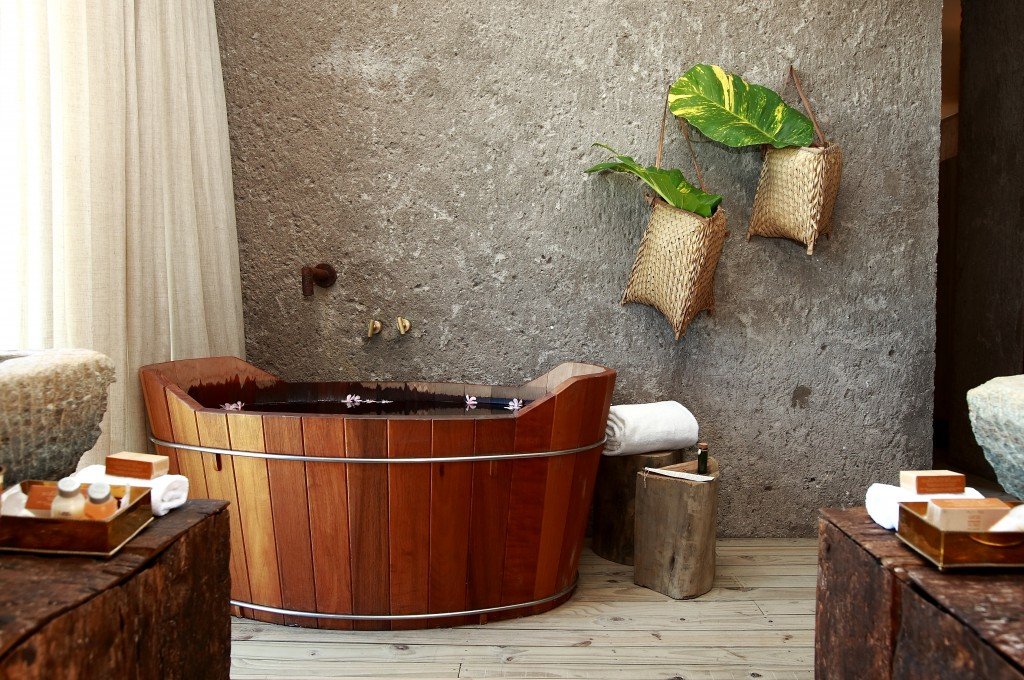 Kenoa Villa
The Kenoa Villa is eccentric, indeed a rustic luxury residence in harmony with nature's seascape. The 656-square foot accommodation boasts its own infinity-edged plunge pool heated by solar energy, a traditional Japanese ofuro soaking tub made of fragrant hand-planed cedar wood, and an outside deck in a private garden accented with beach grass.
Jaobi Villa
The Jaobi Villa shares the same dune with the ocean which allows for direct access to the beach. The 256-square foot villa has its own edge border pools heated by solar energy.
Marajó Villa
The Marajó private plunge pool Villas are right in the beach. Each villa features an infinity-edged pool sheathed in Balinese stone and heated by solar energy. The 230-square foot villa includes a bedroom, living room, bathroom with interior garden, and a terrace garden with external shower.
Apoena Suite
High above the neighboring natural reserve the Aponea Suite offers a panoramic view of the unspoiled Atlantic coast. The 148-square foot suite is divided into a bedroom, a bathroom with an interior garden, and a terrace complete with a sweeping view and a traditional Japanese ofuro soaking tub made of fragrant hand-planed cedar wood.
Araxá Suite
The Araxá Suite has the uniqueness of having two personal spaces facing the sea and the reserve. It's 207 square feet  are carefully distributed to highlight the views that nature provides. The suite's terrace provides a sweeping view and a traditional Japanese ofuro soaking tub made of fragrant hand-planed cedar wood. With two bedrooms this suite can comfortably accommodate up to two couples.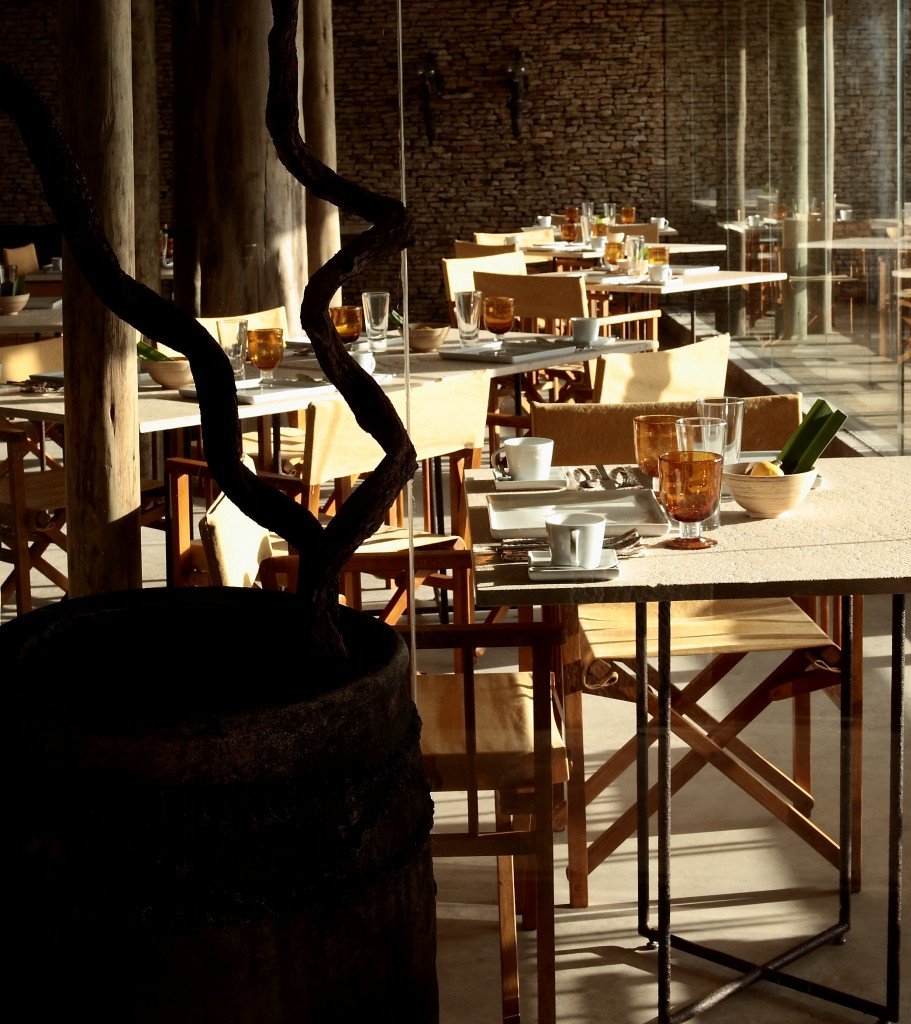 Amenities & Services
Among the amenities at Kenoa Resort are a panoramic lounge, wine bar, full-service spa by Caudalie, rooftop terrace, fitness center, and gardens. Located in the center of the resort is the oceanfront Kaamo Restaurant, the project's focal-point, with ocean views and a focus on local ingredients.
For guests who do decide to explore the coast, oyster harvesting, horseback riding, kayaking, beach hopping (by charter motor yacht), surfing, kite surfing, and snorkeling can be arranged.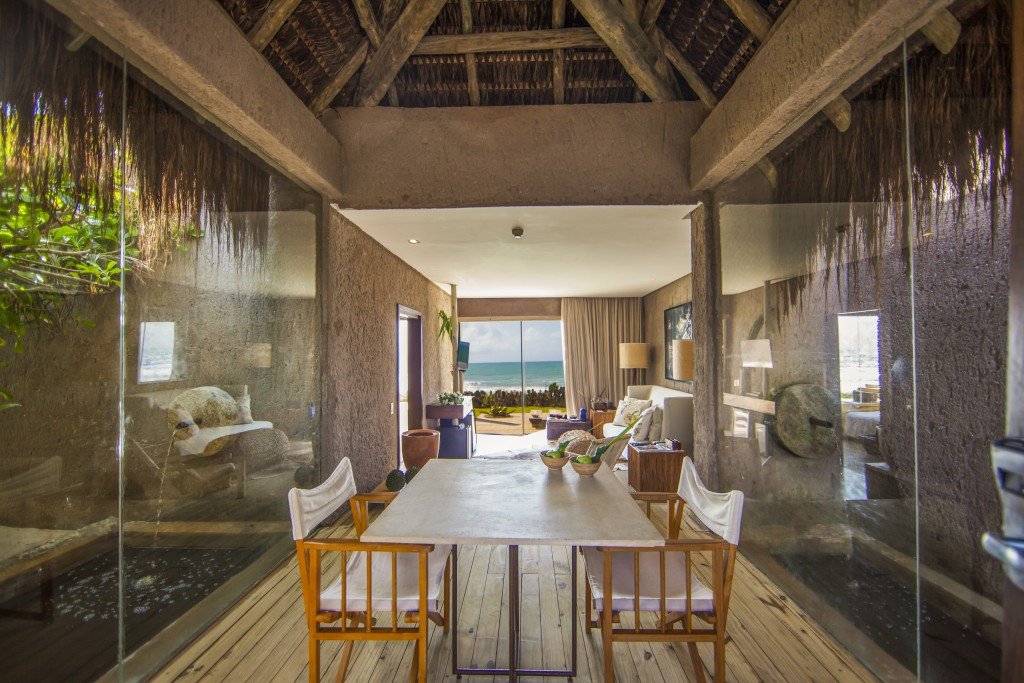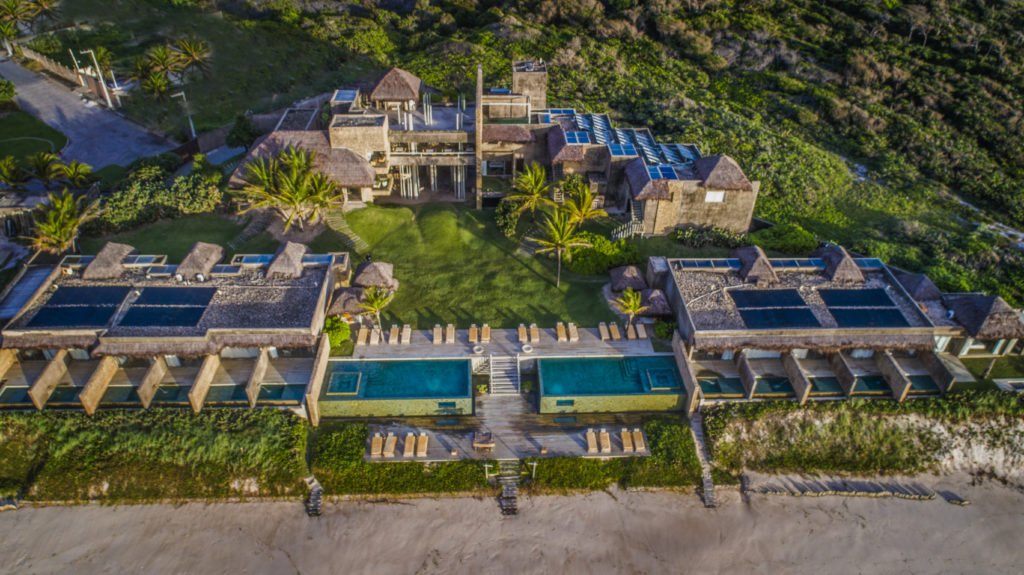 ARE YOU CONSIDERING A STAY AT KENOA RESORT? LANDED PROVIDES PERSONALIZED, CUSTOM TRAVEL WITHIN CENTRAL AMERICA, SOUTH AMERICA, AND THE ANTARCTIC. WE'LL CREATE A UNIQUE ITINERARY PLAN TAILORED TO YOUR INTERESTS AND DREAMS. EXPERIENCE THE TRIP OF A LIFETIME. SPEAK WITH ONE OF OUR EXPERT TRAVEL PLANNERS TODAY AT 801.582.2100.