SMILE. YOU'VE LANDED IN ANTARCTICA.
Antarctica is a continent of superlatives: the driest, coldest, highest, brightest, windiest place on earth.  As an experience, it's also the wildest and the purest.

Area
5.4 Million Square Miles
Season
November to March
Annual Visitors
Under 40,000
Altiude at South Pole
9000 Feet Above Sea Level
Visitor Arrivals from South America
98 Percent
Portion of Earth's Fresh Water in Antarctic Ice
90 Percent
Treaty Nations
53
Although the environment can be harsh, during the Austral Summer Antarctica teems with life.  Between November and February, visitors can closely observe dolphins, whales, seals,

and

penguins.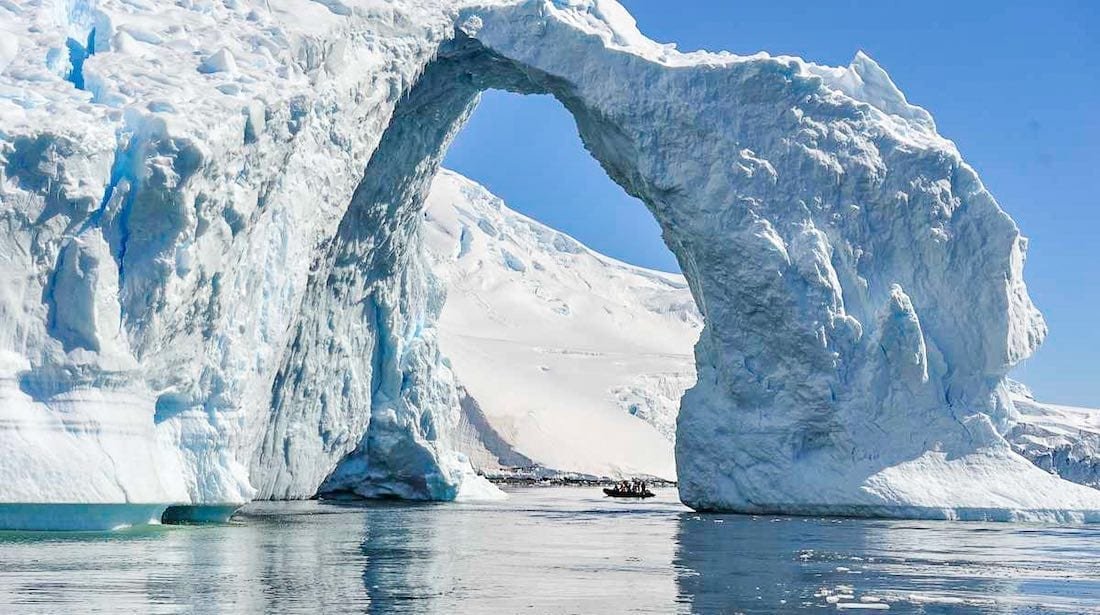 The scenery here is breathtaking. Jagged vertical peaks, ancient ice floes, and colors ranging from black to green, to deep blue. In Antarctica, the golden hours are prolonged; dawn and dusk are often bathed in orange, red, and gold.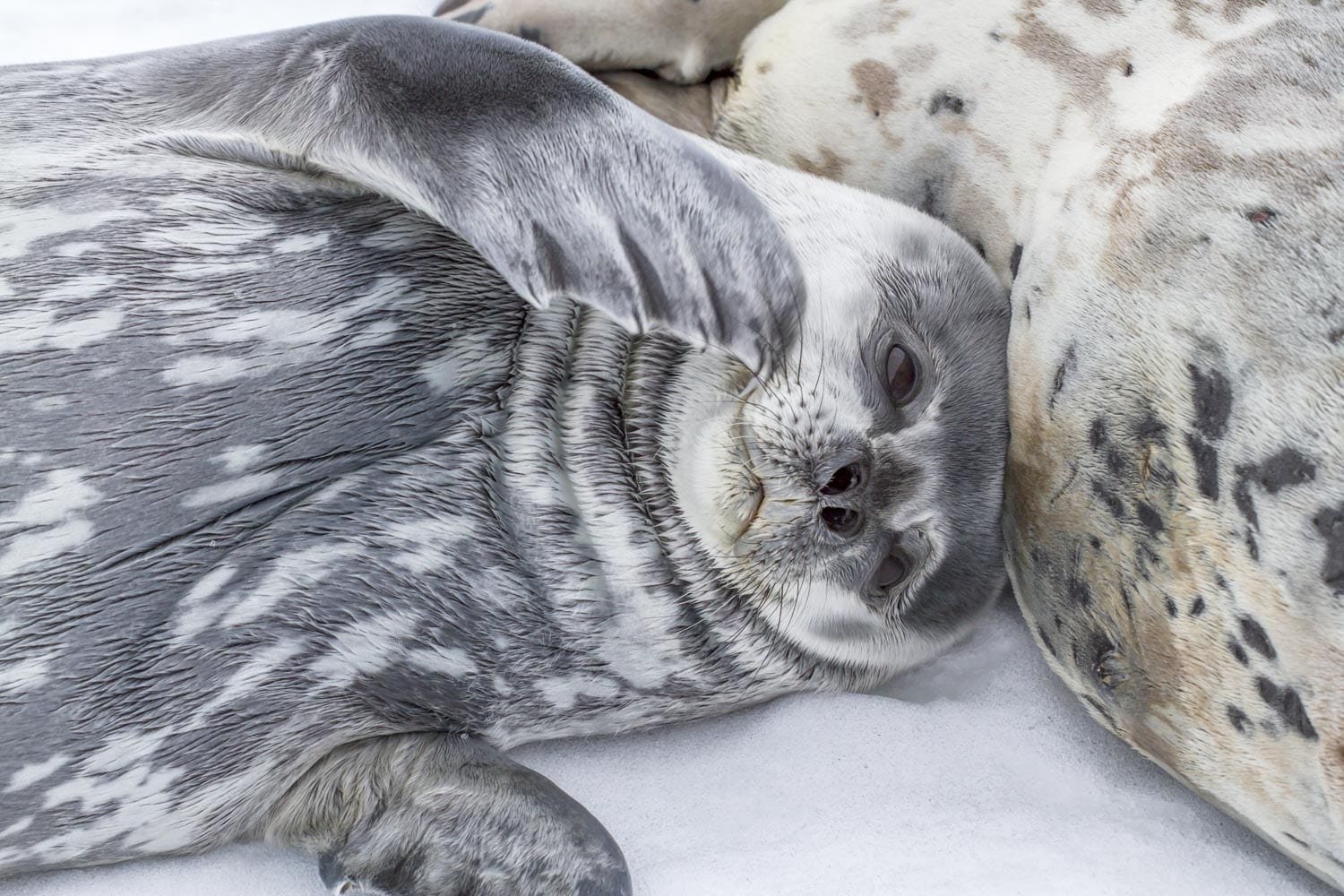 Crossing the Drake is a rite of passage—a tribute that adds to the sense of camaraderie and anticipation. It's an adventure, and it heightens the sense of connection to the first explorers. 
Air-cruise options

are available, allowing visitors to fly over the Drake, bypassing the nearly 50-hour journey by ship.
LANDED has direct relationships with Antarctic cruise, charter, air, and lodge operators. We'll help you sift through the options to help you find the perfect match. We can also plan your pre and post-Antarctic travel. Give us a call. We'll get you on your way.
"Antarctica has this mythic weight. It resides in the collective unconscious of so many people, and it makes this huge impact, just like outer space. It's like going to the moon." 
Jon Krakauer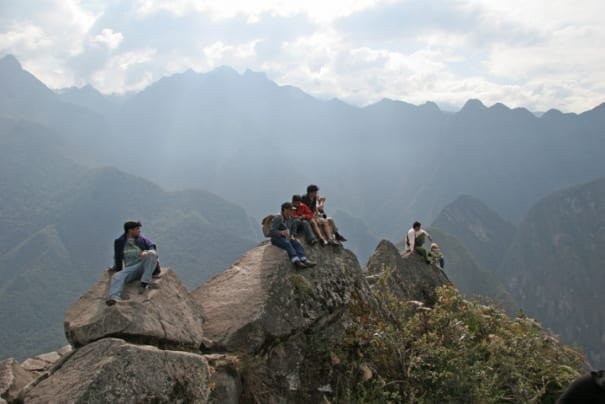 First light at Machu Picchu is an unforgettable experience. At dawn, the site is often concealed by low clouds. As sun rises, the mists slowly dissipate to reveal walls and plazas—first in glimpses, then in majesty.
PERFECT

Could not have been more pleased.  This was the trip of a lifetime for our family.  Thank you!
GO WITH LANDED

If you're planning to travel, go with LANDED. You won't be disappointed.
AMAZING ADVENTURE

The whole rhythm of the trip was perfect, and leaving one place for the next worked perfectly. This trip definitely made me want to experience other great spots in South America.
TRIP OF A LIFETIME

The locations were amazing. Your on-the-ground team was fantastic–knowledgeable and accommodating. Beautifully organized.
ABSOLUTELY AMAZING

The best guide I've ever had anywhere in the world. Top notch talent.
GREAT SERVICE

You were a great help in planning–ensuring that I was staying at the right places and enjoying the type of activities we love–and the follow up was incredible.
YOU GOT TO KNOW US

Exactly the bonding and sharing experience we'd hoped for. The rhythm, variety, and tone was spot on. With effective listening skills, you built a good picture of what we wanted–more complicated than "just" luxury. The result was a great trip, one made just for us.
BEST EVER

Excellent attention to detail. You listened carefully, asked the right questions, and customized with just the right balance. Superb guides. We felt relaxed and pampered all the way. You'll plan our next trip.
FANTASTIC EXPERIENCE

Not a single thing on the itinerary that we would change.  The guides were knowledgeable, friendly, and prompt.  The hotels were beautiful, the food delicious and the pace of the activities was perfect for us.
DO IT!

In short, our trip was amazing. Thanks so much for your constant assistance and thorough planning.
PERFECT

The planning, service and execution of the trip was flawless – thank you!
EXCELLENT

LANDED was helpful and knowledgeable, making our trip a memorable one.  I will use your services in the future as I continue to explore Central & South America.
A VERY WELL ORGANIZED DREAM

Your patience with my questions and concerns during the planning stage was remarkable.
THANK YOU

You actually got to know us, which made it possible to know just what we like. You promised the best trip ever and you kept your promise.
ENTIRELY AMAZING

Your recommendations were well thought out. We thoroughly enjoyed our honeymoon. Thank you!
THE ULTIMATE GUIDE

LANDED is the ultimate. You helped us make the most out of a week's time.
DIDN'T MISS A THING

We zip-lined, rafted, sailed, and surfed. The contacts were professional and courteous. We don't want to be back at work. Thank you for all of the work you did to set up this trip.