The Costa Rica Marriott Hacienda Belen is located on 30-acres–a former coffee plantation–outside San Jose, Costa Rica. This is one of the best lodging options in the San Jose area. Many of our clients stay two or three nights, exploring San Jose's cultural highlights or exploring the volcanoes, forests, rivers, and wildlife reserves that surround the capital city. In other itineraries, the hotel is a convenient stop for an overnight stay, either on arrival in Costa Rica or before an early morning flight home.
In normal traffic, the Costa Rica Marriott is approximately 20 minutes by road from downtown San Jose and under ten minutes from San Jose's International Airport.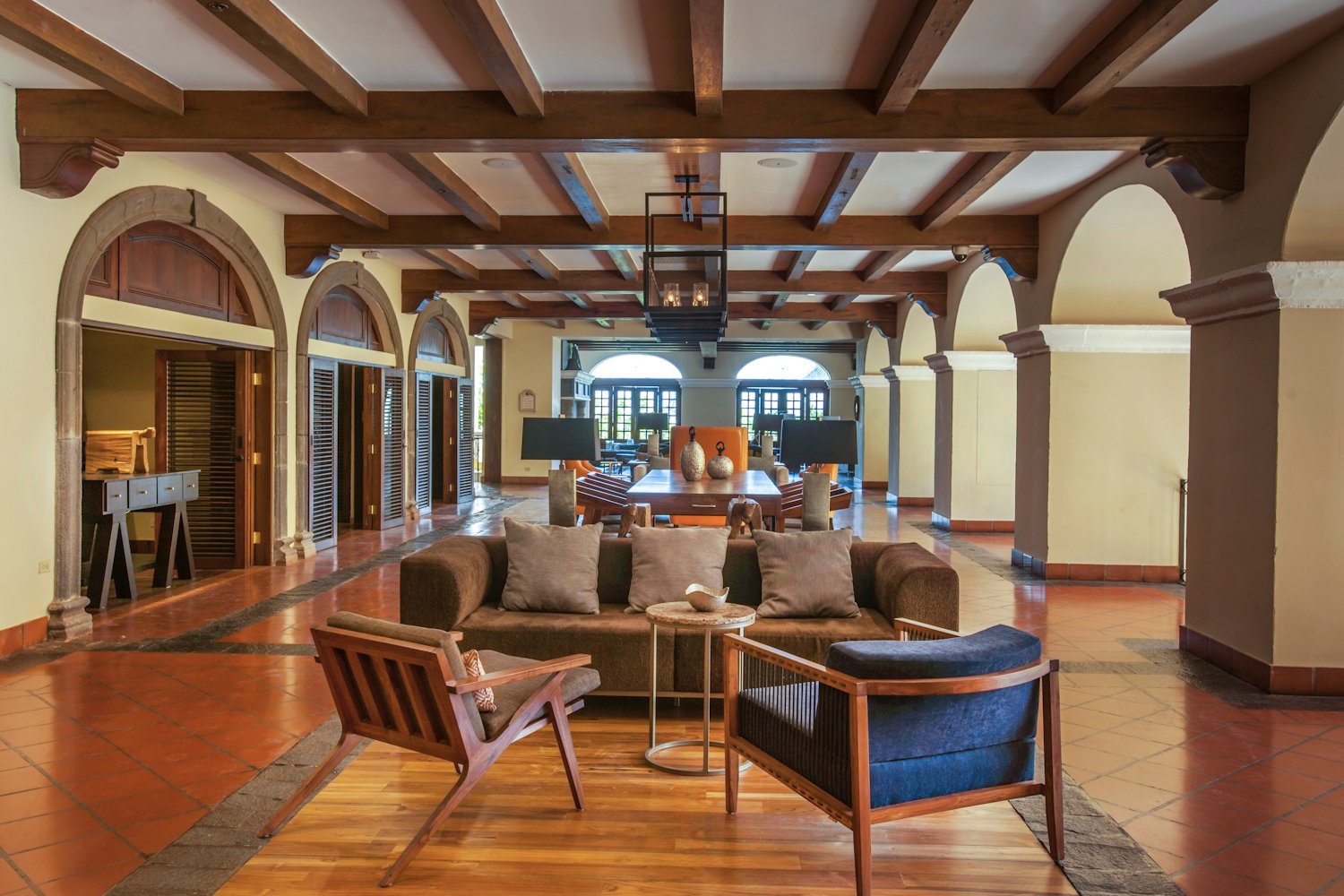 Amenities & Services
Among the amenities at the Costa Rica Marriott Hacienda Belen are a driving range, tennis court, full-service spa, fitness center, chapel, meeting rooms, a kid's pool, and a larger swimming pool surrounded by lounge chairs and private cabanas.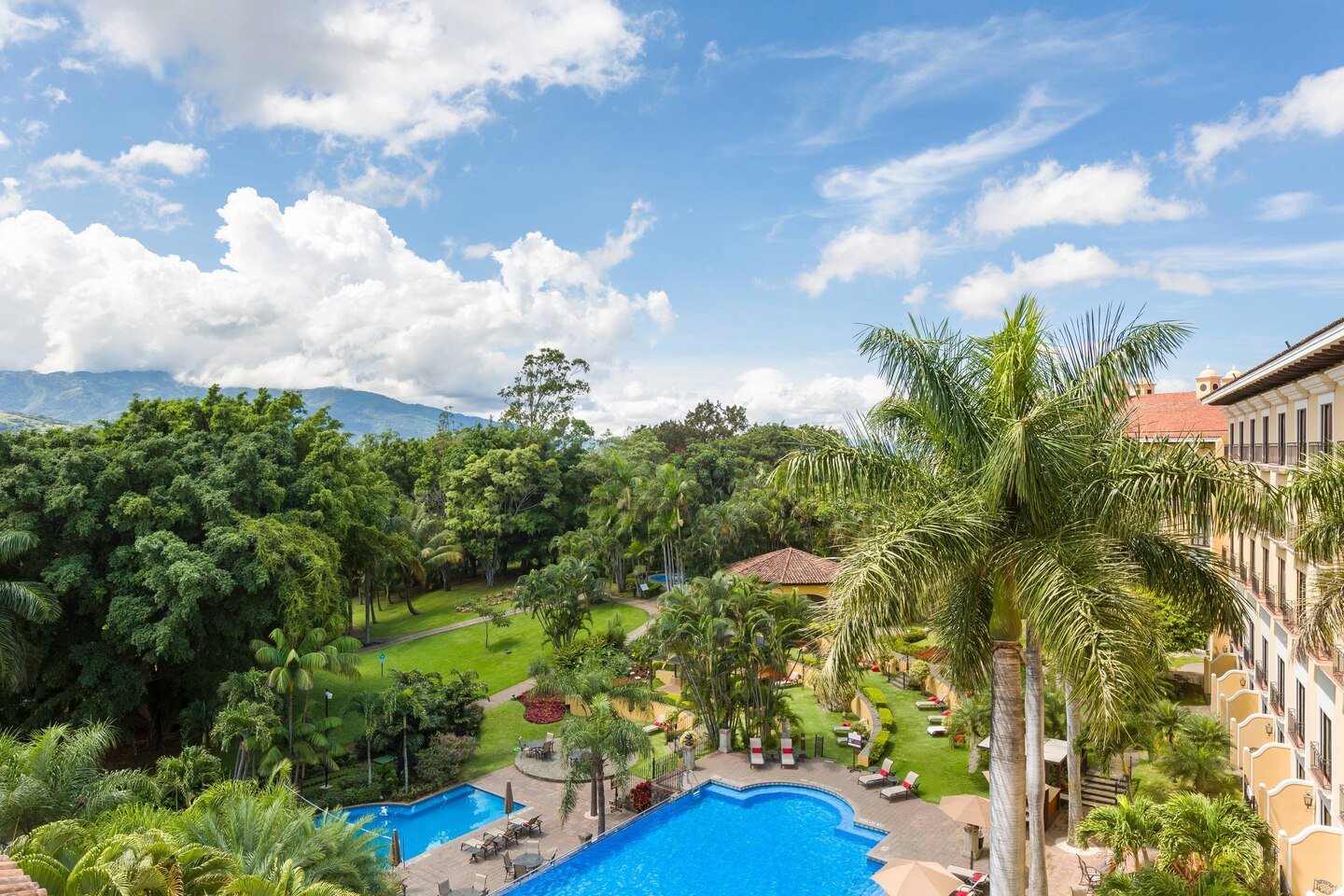 Restaurants
The hotel features five on-site restaurants.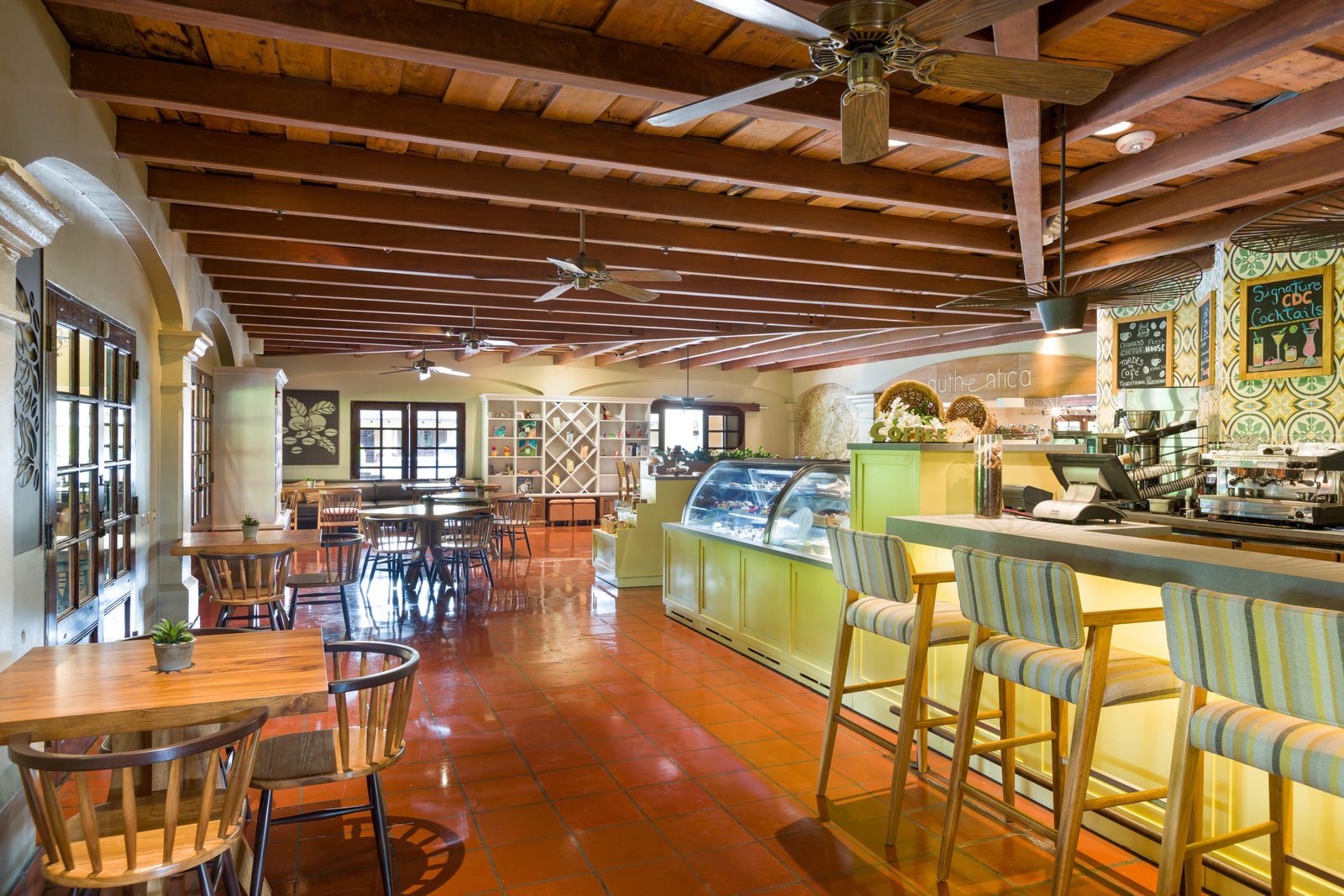 La Isabela
La Isabela restaurant offers Peruvian cuisine, and overlooks the hotel's courtyard. Open for lunch and dinner the restaurant also features a private dining room option.
La Castilla
Open from 5 PM till 11 PM, La Castilla Lounge offers cocktails as well as fresh sushi.
Hacienda Kitchen
Open from 6AM, Hacienda Kitchen is the hotel's signature restaurant. The menu highlights traditional Costa Rican recipes.
Bar 10 
Bar 10 is the hotel's sports bar, with large flat-panel TV and a quick service menu with burgers, burritos, and sandwiches.
Casa del Cafe
Open 24 hours, Casa del Cafe is the hotel's Coffee House. It offers Costa Rican coffee and light regional dishes. The restaurant has a shaded terrace.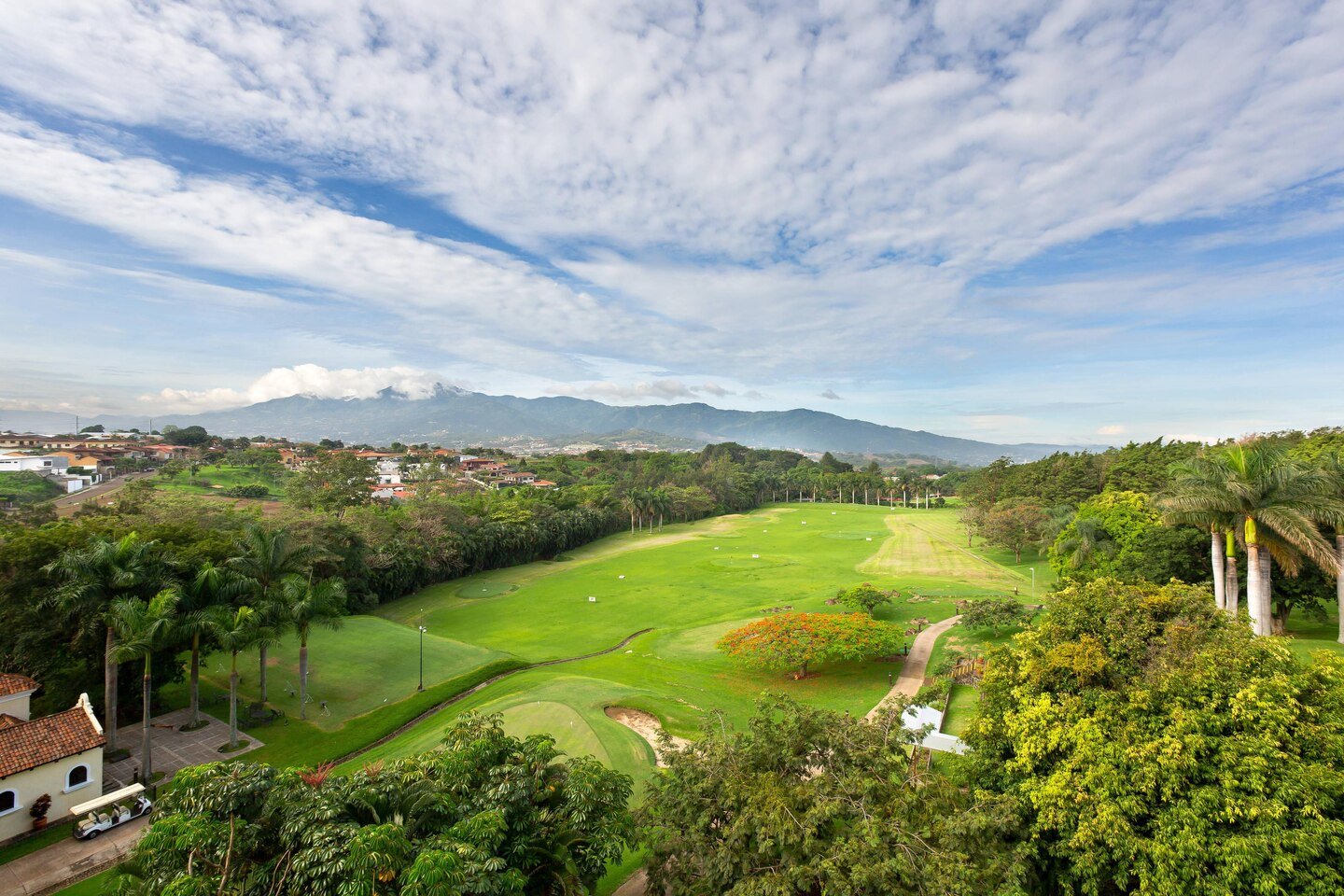 Accommodations
Costa Rica Marriott Hacienda Belen offers seven room categories. Each category has luxury bedding, mini-bar, and 24-hour room service. Most rooms and suites feature mountain or skyline views. In-room amenities include air-conditioner, USB outlets, hairdryer, sofa, safety box, iron and ironing board, coffee maker and tea service, and television.
Deluxe Guest Rooms, Pool View Rooms, Mountain View Rooms, Executive Rooms, and Executive Balcony Rooms
Furnished with either a king-size bed or two queen-size beds, Deluxe, Pool View, and Mountain View rooms average 323 square feet. Executive and Executive Balcony rooms range between 323 and 377 square feet.
Maximum occupancy is 3 guests for rooms with a king-size bed, or 4 guests in rooms with two queen-size beds. Connecting rooms are available.
Some rooms feature a balcony or terrace.
Deluxe, Pool View, and Mountain View rooms offer Wi-Fi at an additional cost.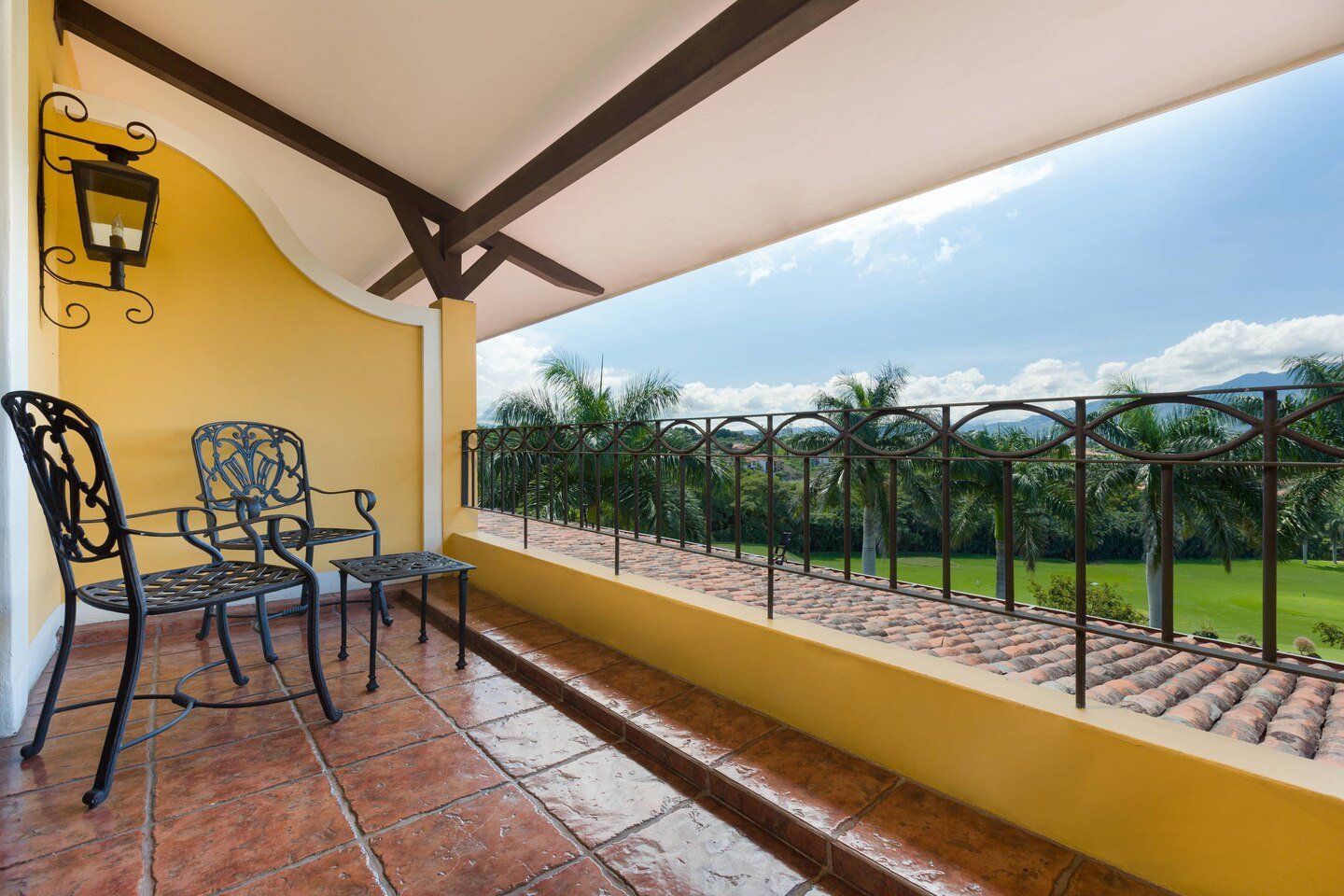 Master Suites
Master suites can be furnished with either a king-size bed or two queen-size beds, and they have a maximum occupancy of 5 guests. They measure an average of 656 square feet. Master suites are furnished with a separate living room and a dining area, and two bathrooms.
Presidential Suite
Located on the top floor, the Presidential Suite is furnished with a king-size bed and overlooks the San Jose suburbs. Measuring 1,162 square feet, this suite features separate living and dining rooms. The dining room has seating for 8 guests. The suite has two bathrooms (one with a bathtub) and two televisions.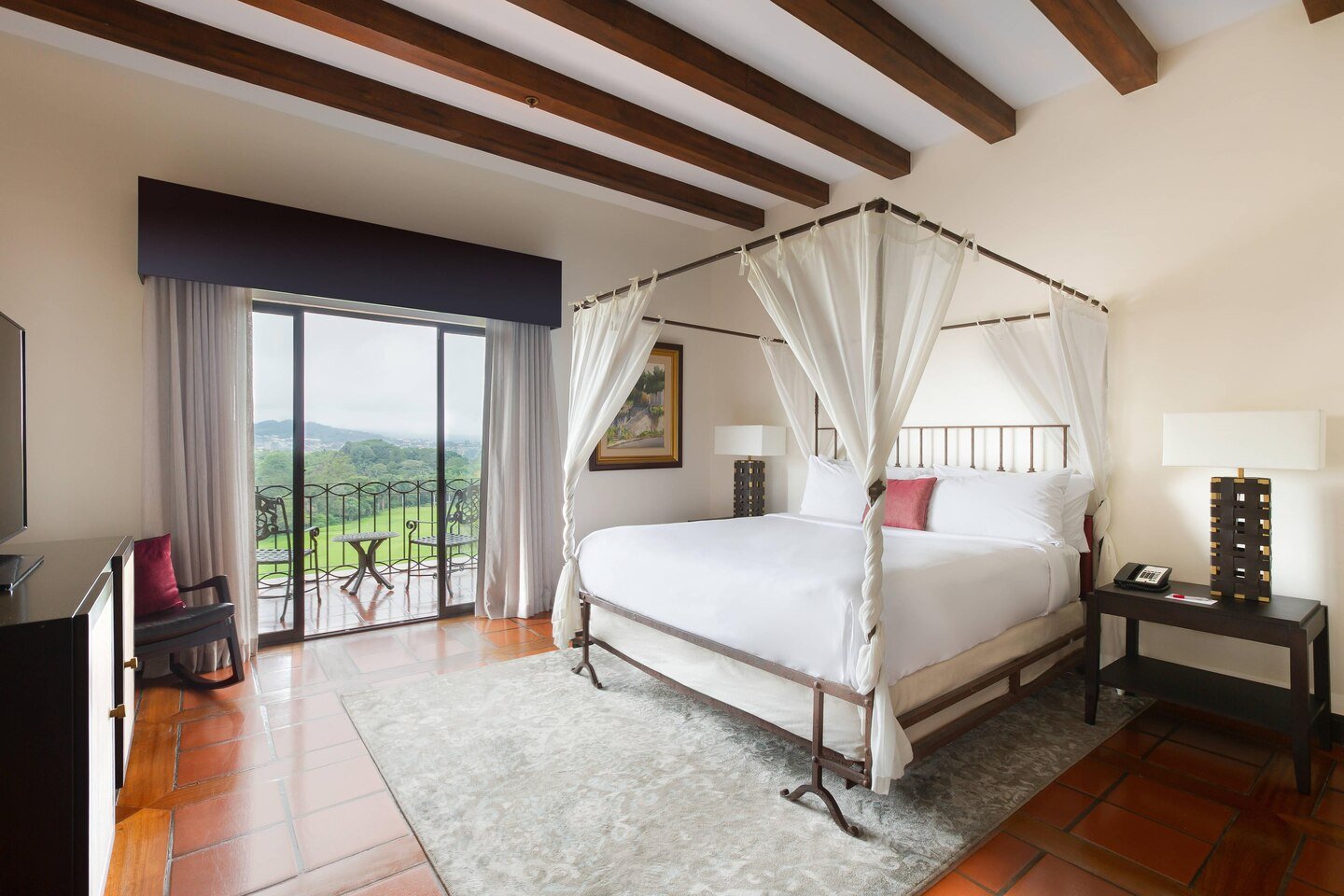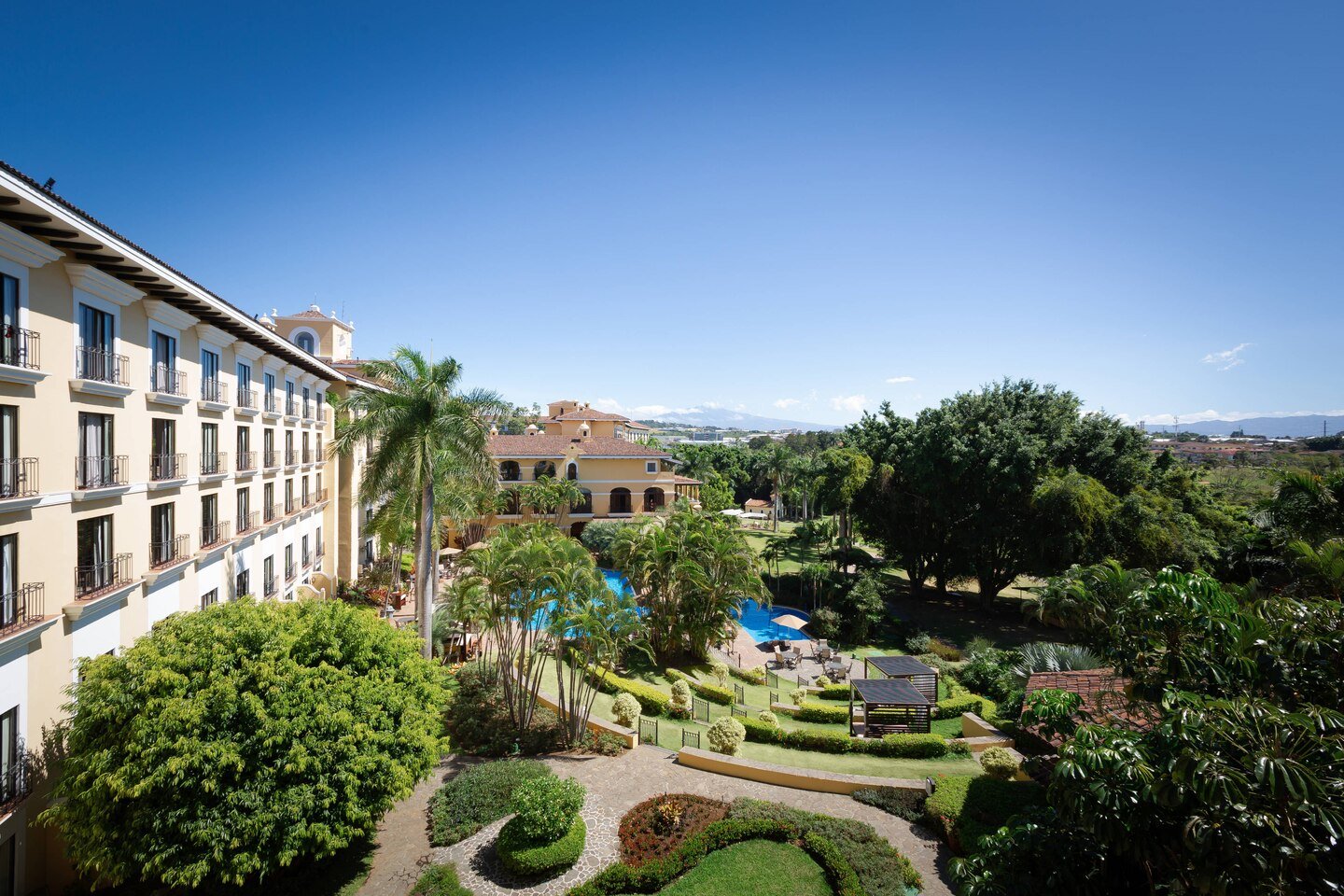 ARE YOU CONSIDERING A STAY AT MARRIOTT HACIENDA BELEN? LANDED PROVIDES PERSONALIZED, CUSTOM TRAVEL WITHIN CENTRAL AMERICA, SOUTH AMERICA, AND THE ANTARCTIC. WE'LL CREATE A UNIQUE ITINERARY PLAN TAILORED TO YOUR INTERESTS AND DREAMS. EXPERIENCE THE TRIP OF A LIFETIME. SPEAK WITH ONE OF OUR EXPERT TRAVEL PLANNERS TODAY AT 801.582.2100.