Rancho do Peixe is a boutique beachfront hotel located on Praia do Preá in the Jericoacoara region of Brazil's Caribbean Coast.
The easiest way to reach Rancho do Peixe is by road from Jericoacoara; the Jericoacoara Airport (JJD) is approximately a 45-minute drive.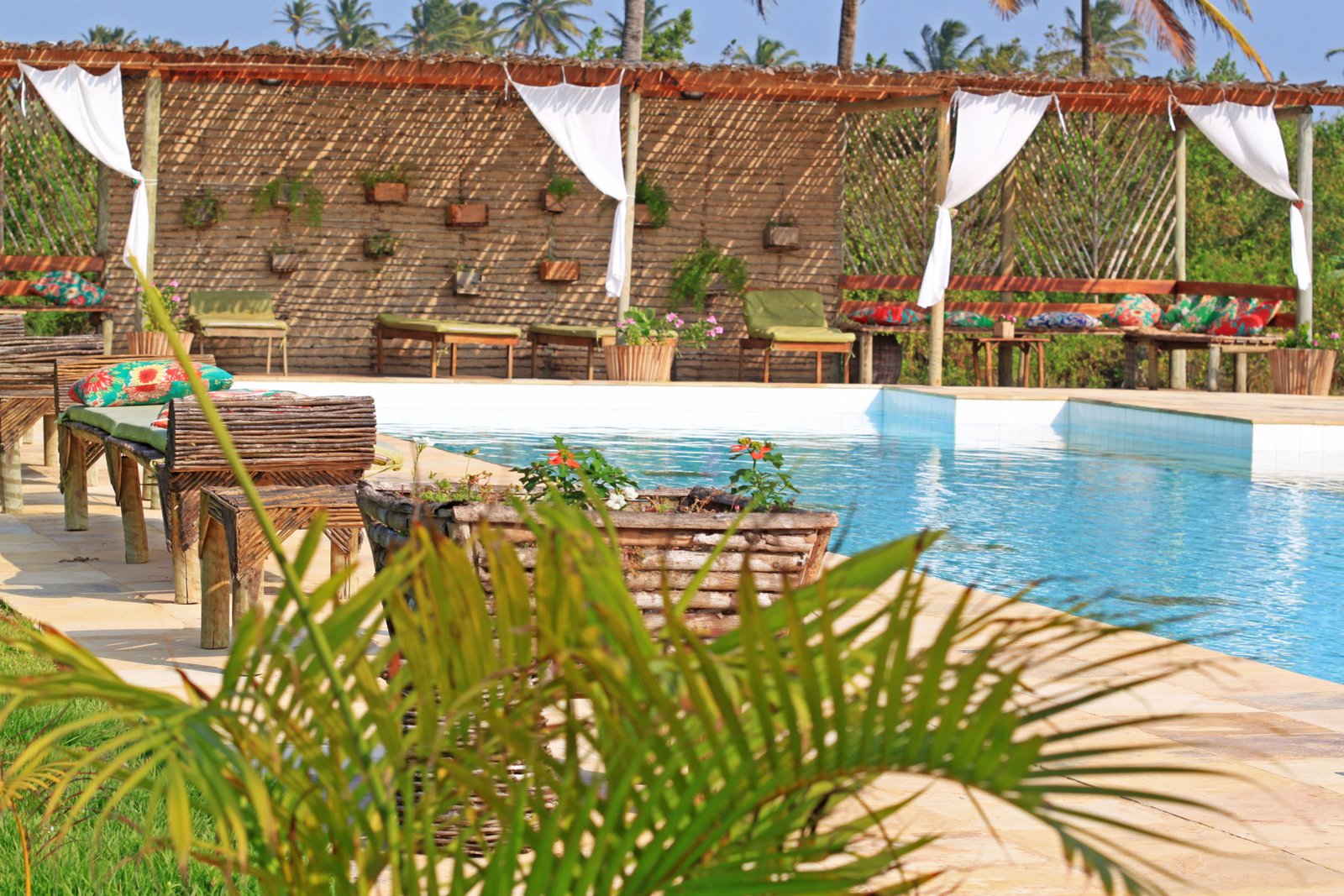 Amenities and Services
Rancho do Peixe's common spaces are integrated with the Pousada's central area. The hotel features an 82-foot swimming pool, restaurant, beach bar, coconut bar, barbecue grill, soccer field, spa, and two lounges. The first lounge is ideal for children and it features a TV, pool table, and a foosball table. The second lounge, the Azeitoneira Lounge, is closer to the beach, and was built under the canopy of an olive tree. This room provides a calmer space, featuring hammocks for meditation, reading, and sleeping .
Guests at Rancho do Peixe can enjoy pilates lessons included in the daily rate. The hotel also features a kitesurfing school.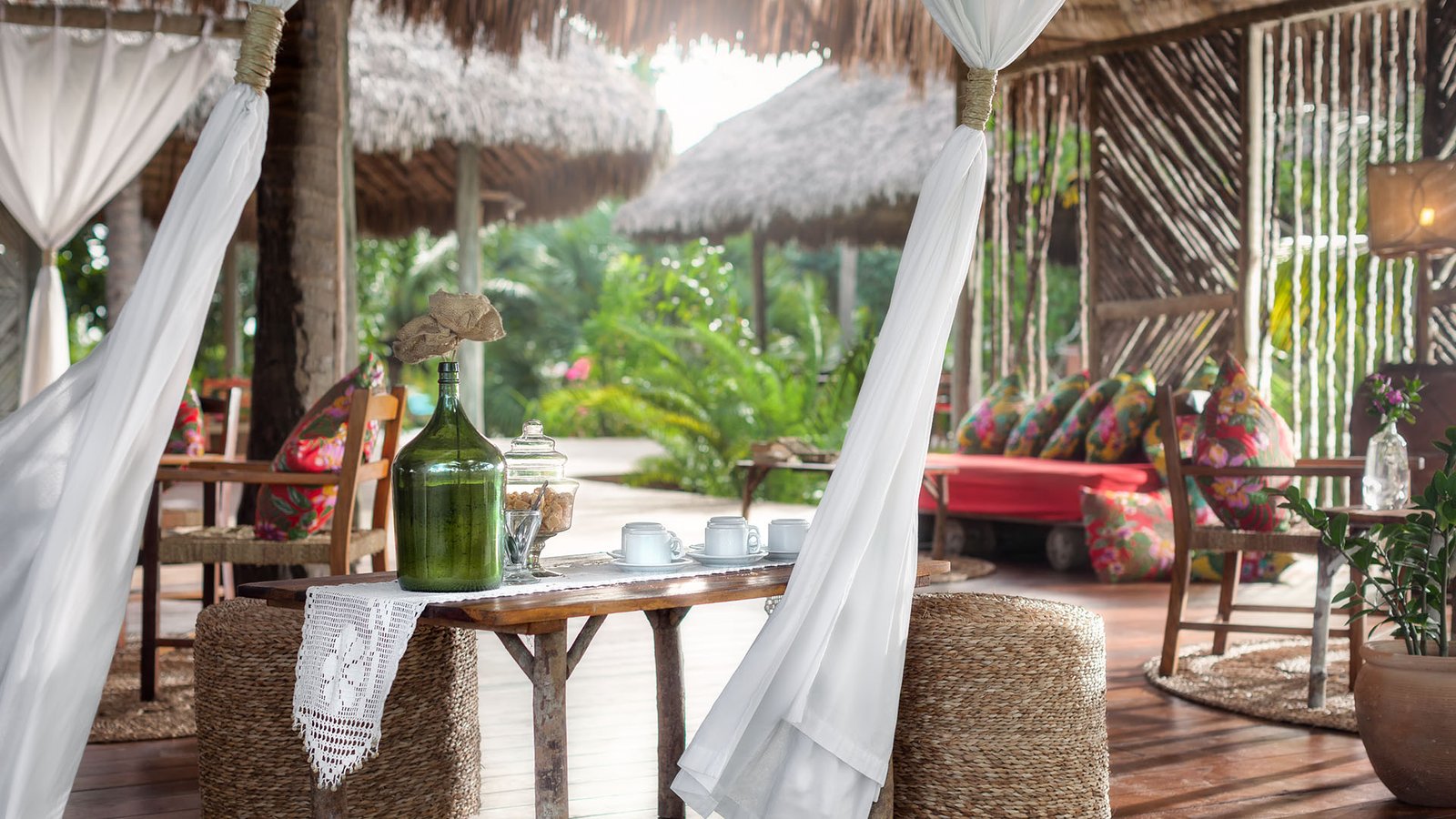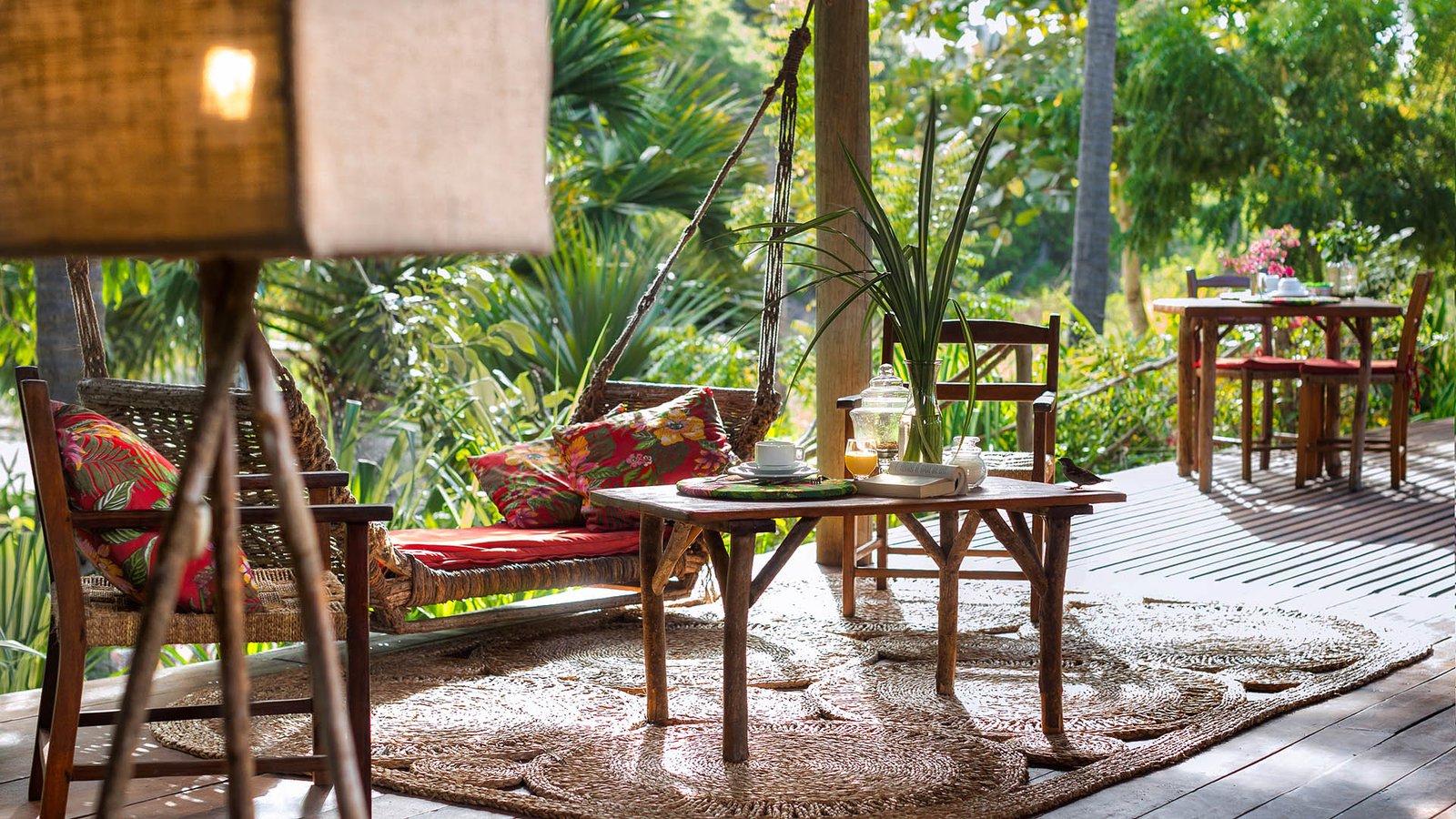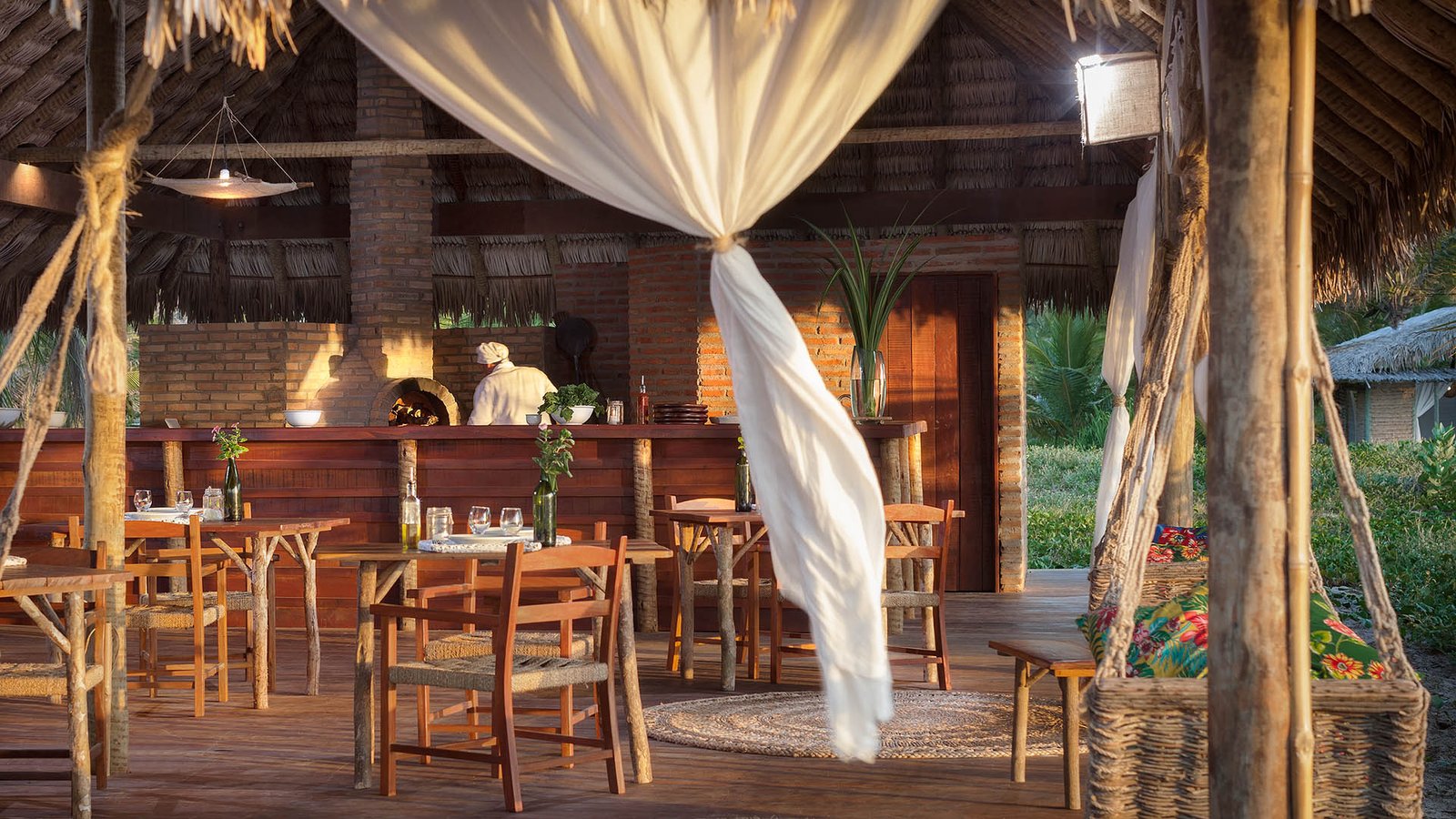 Accommodations
Rancho do Peixe has 26 bungalows built on stilted decks, covered with carnauba straw, and surrounded by coconut palms and dunes. Each guest-room measures 861 square feet. They are furnished with a king-size bed, and feature cotton sheets, mini-fridge, coffee machine, Wi-Fi, and a security box.
Bungalows can accommodate up to four guests.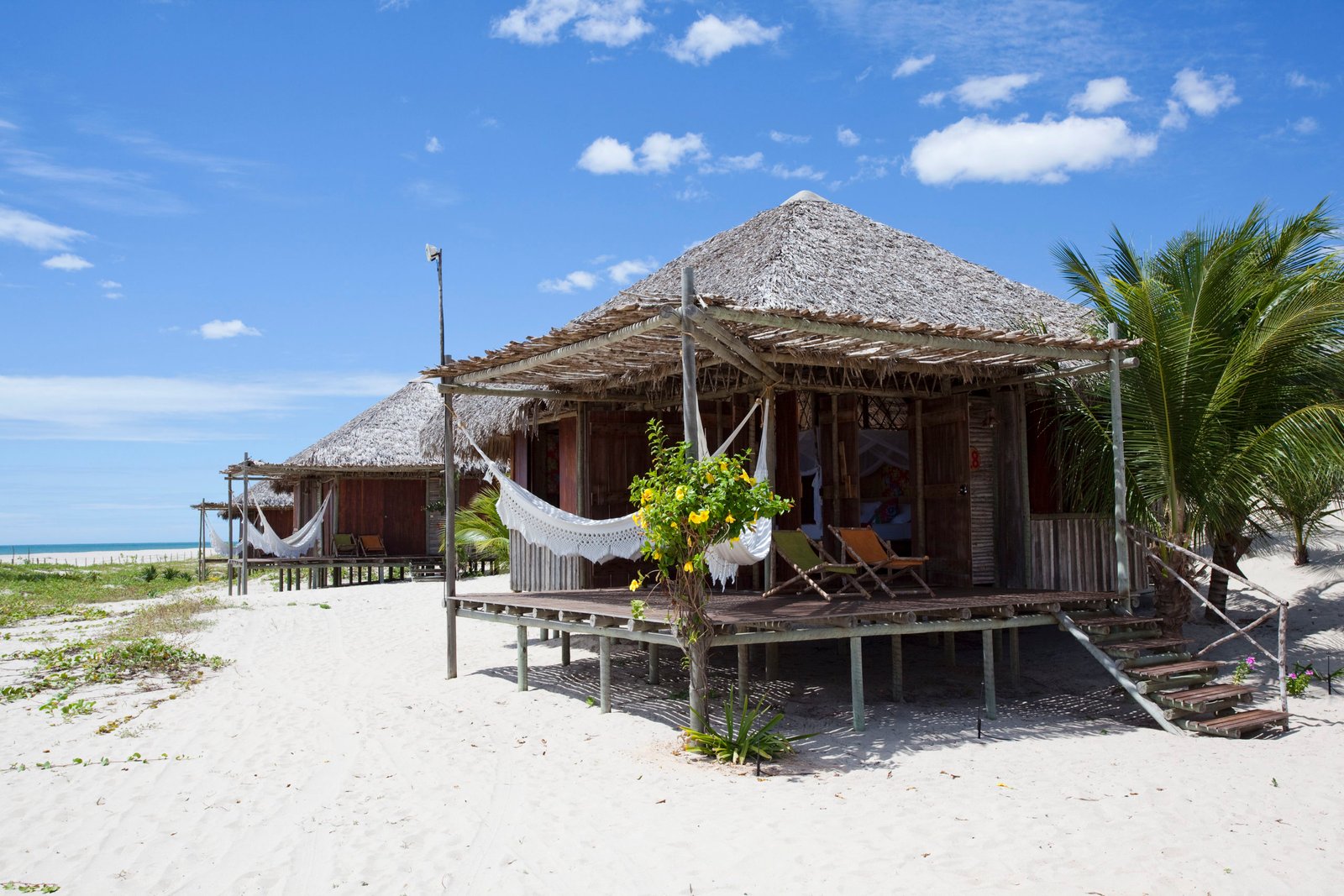 Kite & WInd
With 35-knot winds, Prea offers the perfect conditions for kite surfing. Rancho do Kite, the partner school that's located at Rancho do Peixe, has become the largest kite school in the Americas, with up-to-date equipment, a team of multi-lingual instructors, and trained for all types of practitioners: from children and beginners to athletes who want to improve themselves in the sport.
Rancho do Peixe has consistent wind, but the high-wind season officially begins in July and runs through February, with winds that range from 20 to 30 knots.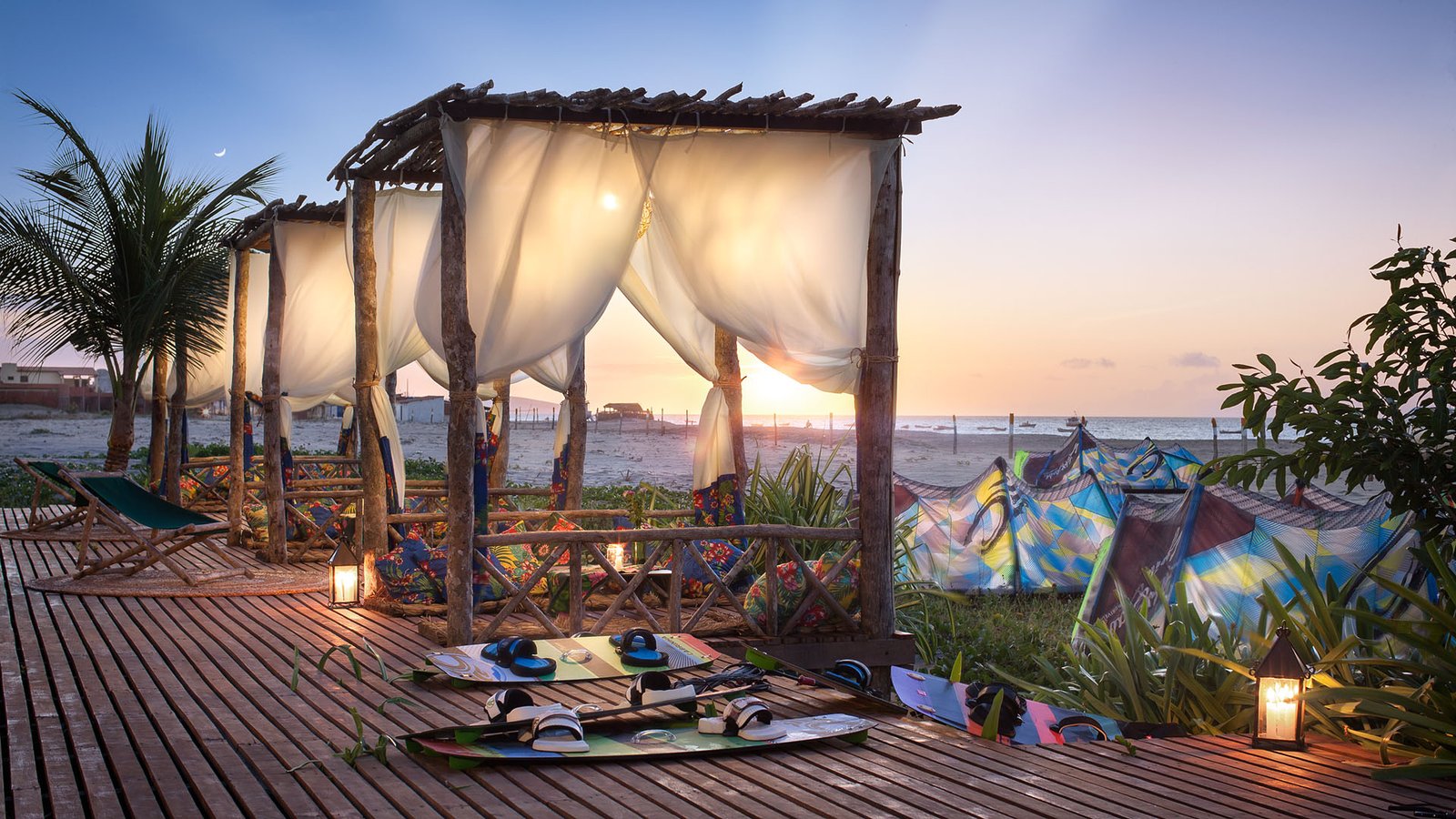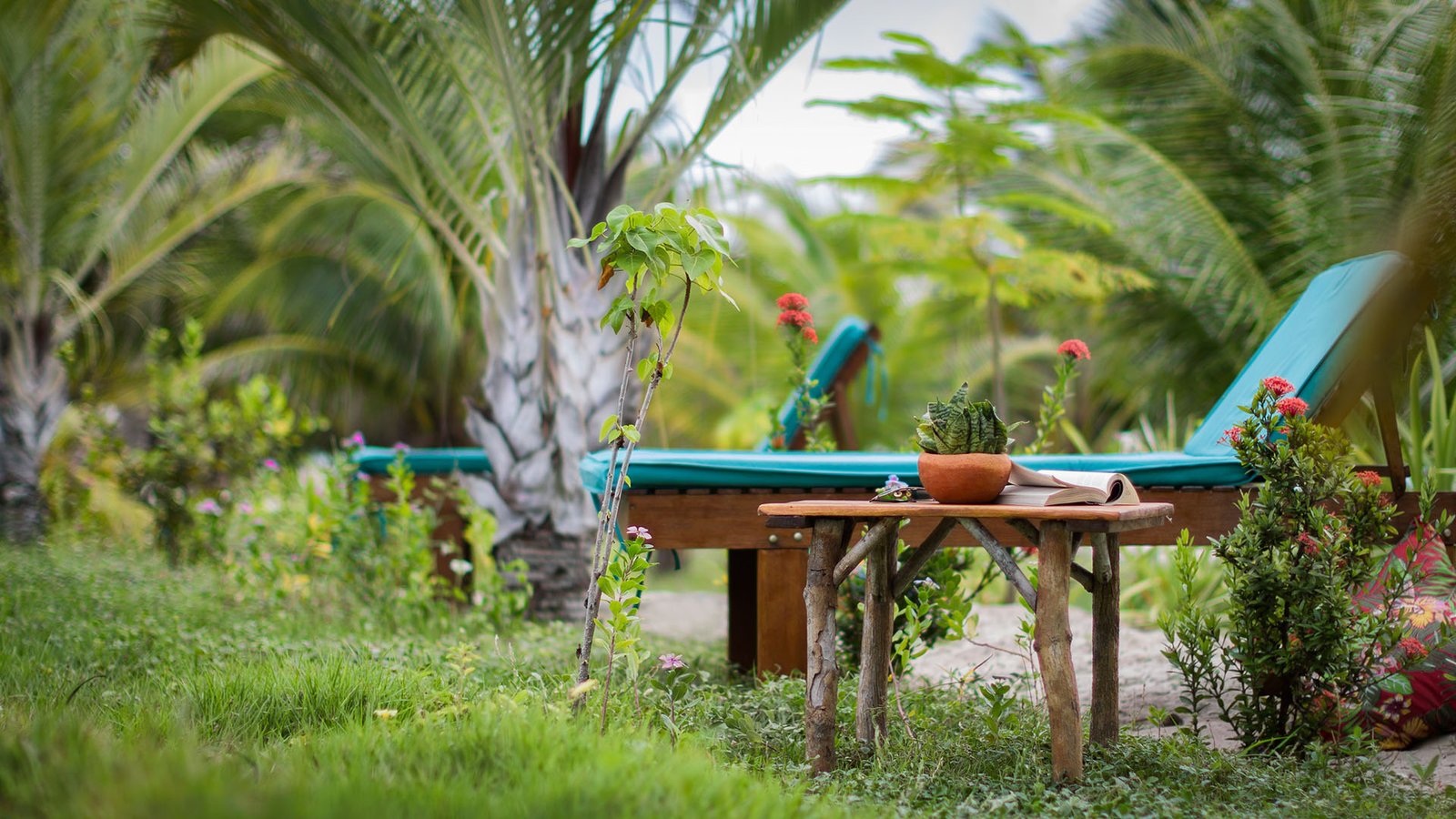 ARE YOU CONSIDERING A STAY AT RANCHO DO PEIXE? LANDED PROVIDES PERSONALIZED, CUSTOM TRAVEL WITHIN CENTRAL AMERICA, SOUTH AMERICA, AND THE ANTARCTIC. WE'LL CREATE A UNIQUE ITINERARY PLAN TAILORED TO YOUR INTERESTS AND DREAMS. EXPERIENCE THE TRIP OF A LIFETIME. SPEAK WITH ONE OF OUR EXPERT TRAVEL PLANNERS TODAY AT 801.582.2100.