Rio Celeste Hideaway Hotel
Rio Celeste is a hidden gem in Costa Rica's northern volcanic region. Rio Celeste is located in Bijagua, about an hour from the Arenal Volcano area and 90 minutes from the Liberia airport. That's close enough for those who prefer to be away from the seasonal crowds that fill La Fortuna and the Arenal area lodges.
Nestled within one of the untouched rainforests of Costa Rica's central north, Rio Celeste Hideaway Hotel offers access to secluded rainforest adjacent to the Tenorio Volcano National Park. As you'd guess from its name, the hotel is near the breathtaking Rio Celeste River–the Heavenly River.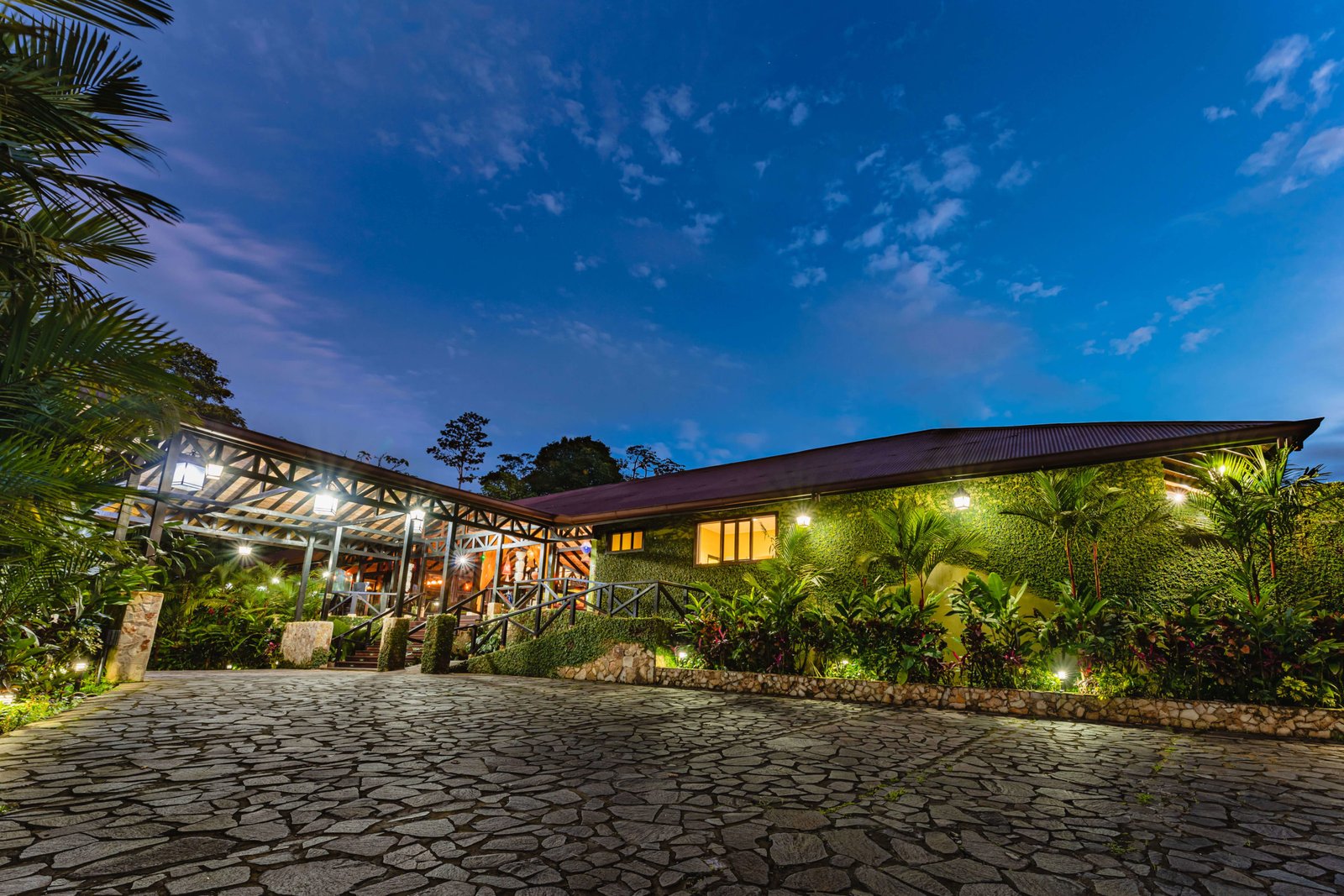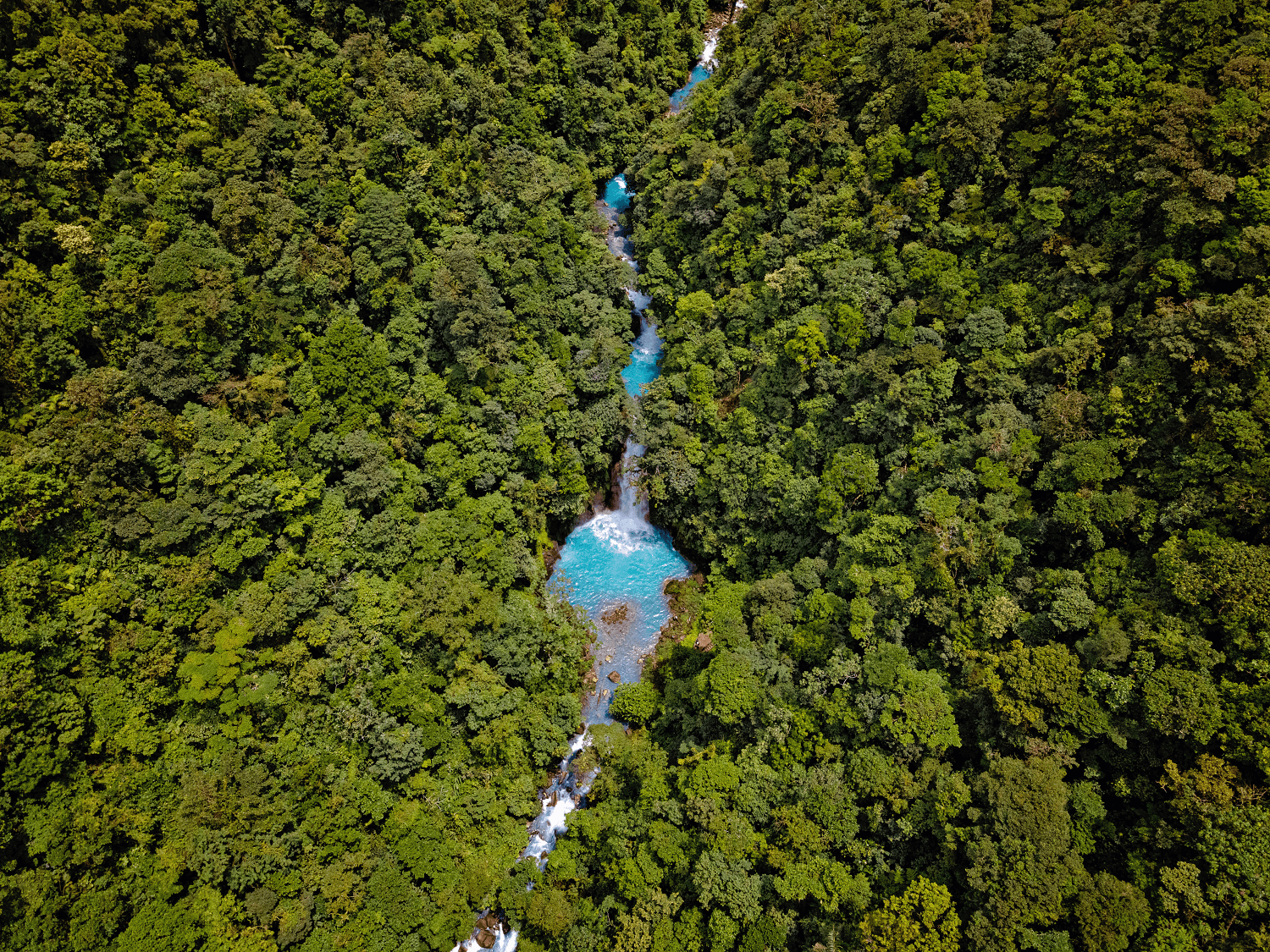 Rio Celeste has been awarded Best 25 Safari Stays Worldwide and 25 Best Small Hotels in Costa Rica.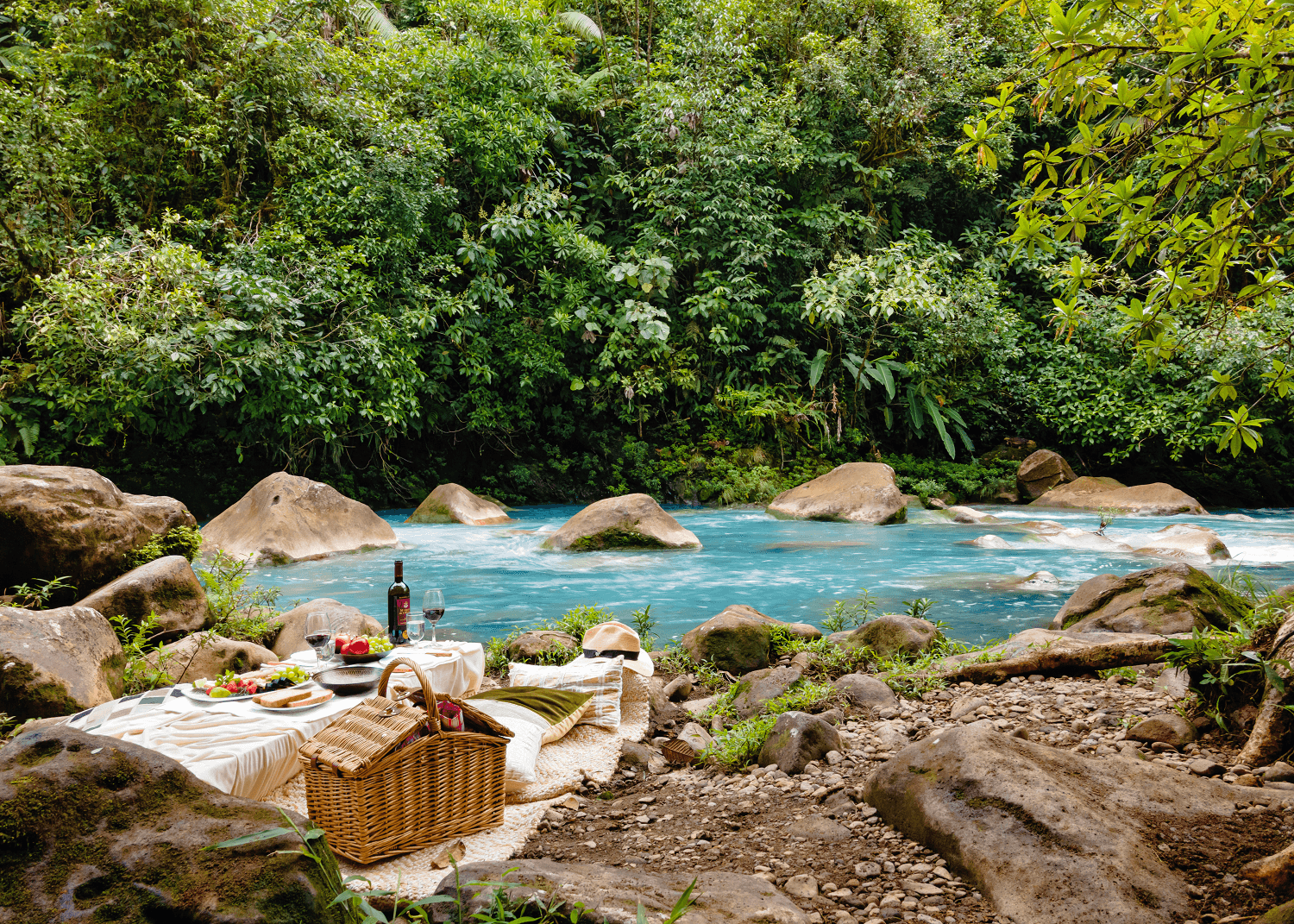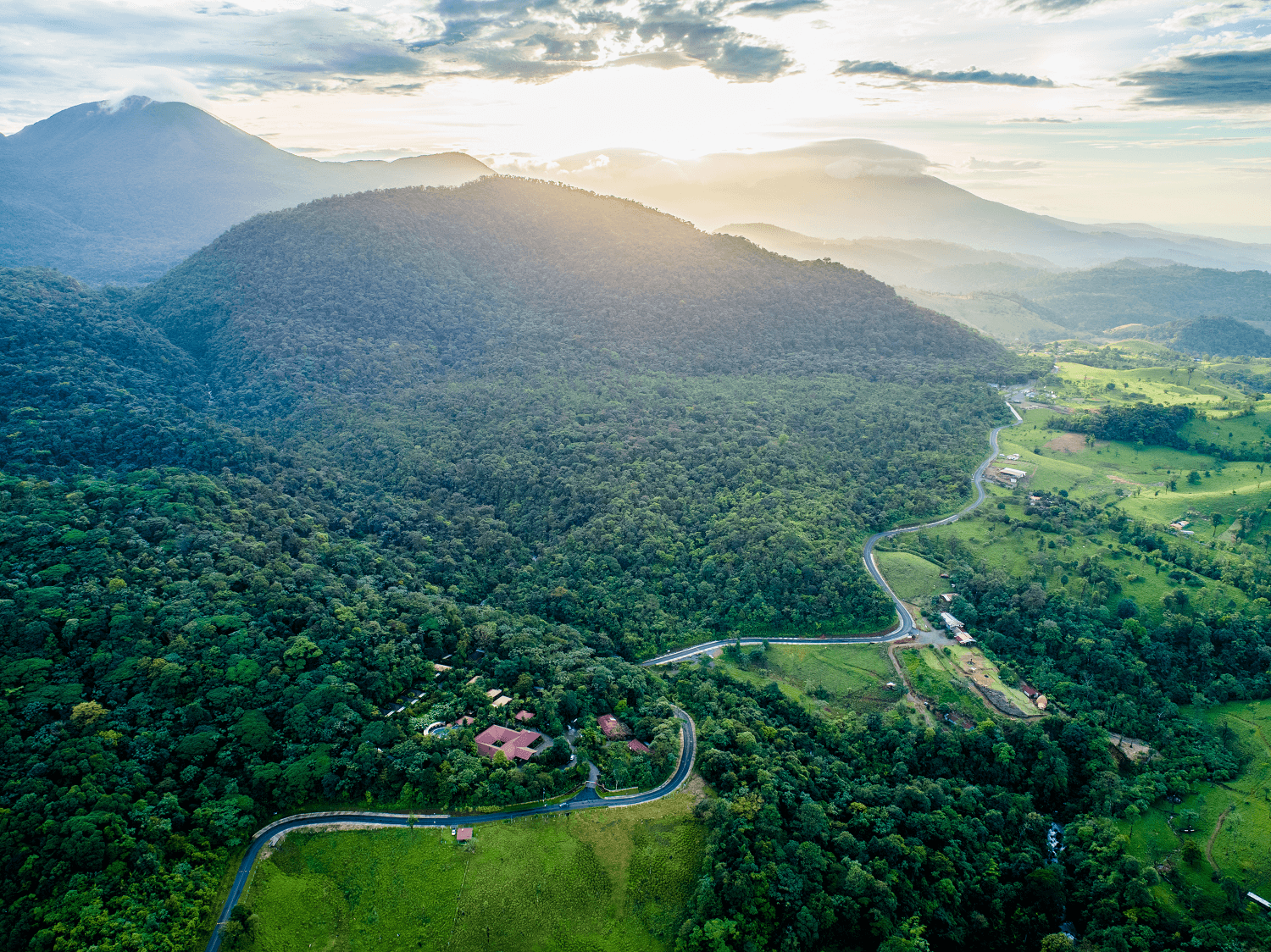 Rio Celeste's Amenities & Services
Among the resort's amenities are an open-roofed main building, a swimming pool and three hot jetted tubs, a swim-up bar, a spa, and a restaurant.
The hotel offers wellness and yoga options. All yoga classes are led by a highly trained and certified instructor on an outdoor platform.
The spa offers a range of services from therapeutic massages to hot stone and mud wrapping options.
The game room and lounge feature a pool table, a foosball table, and darts, as well as an assortment of board games.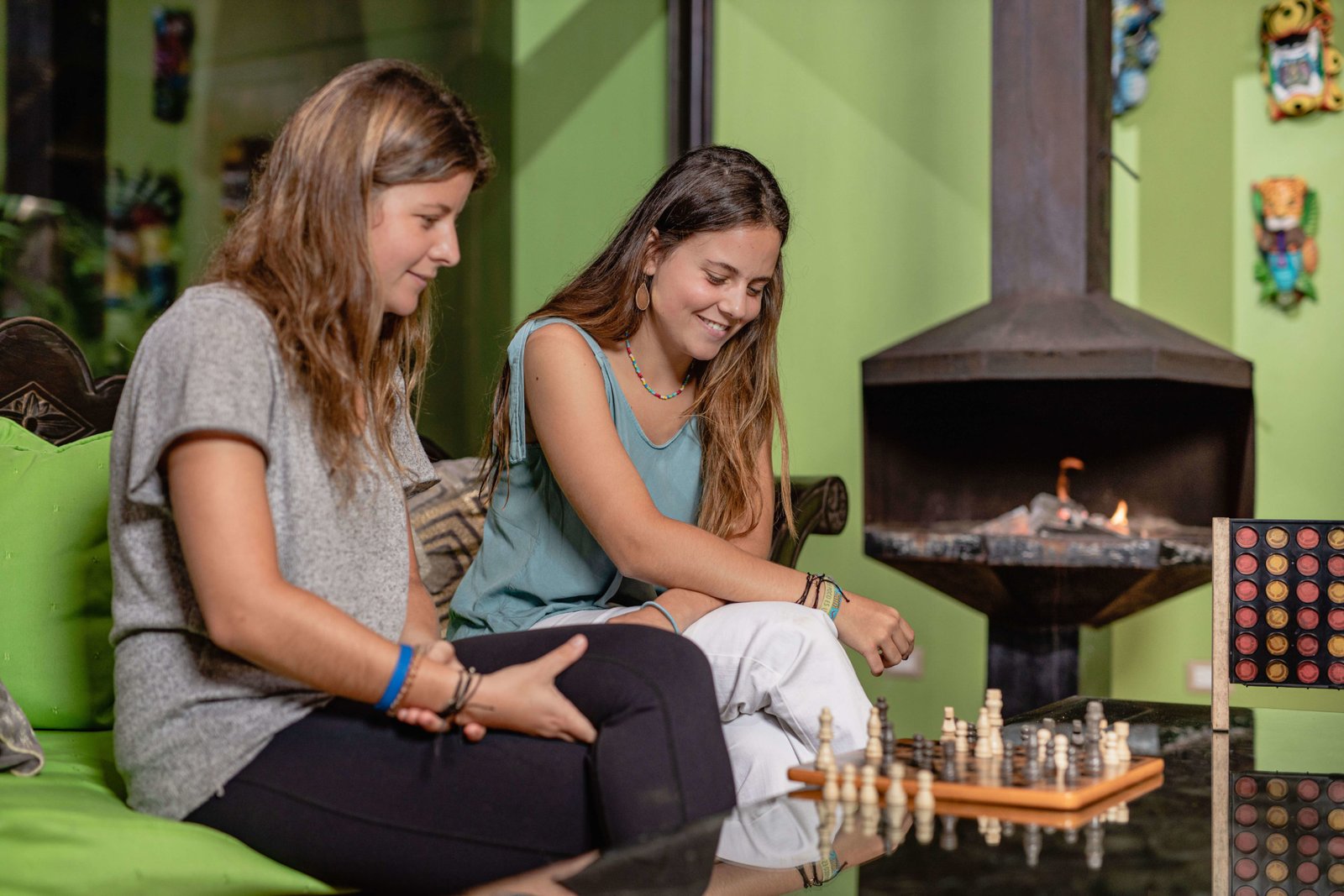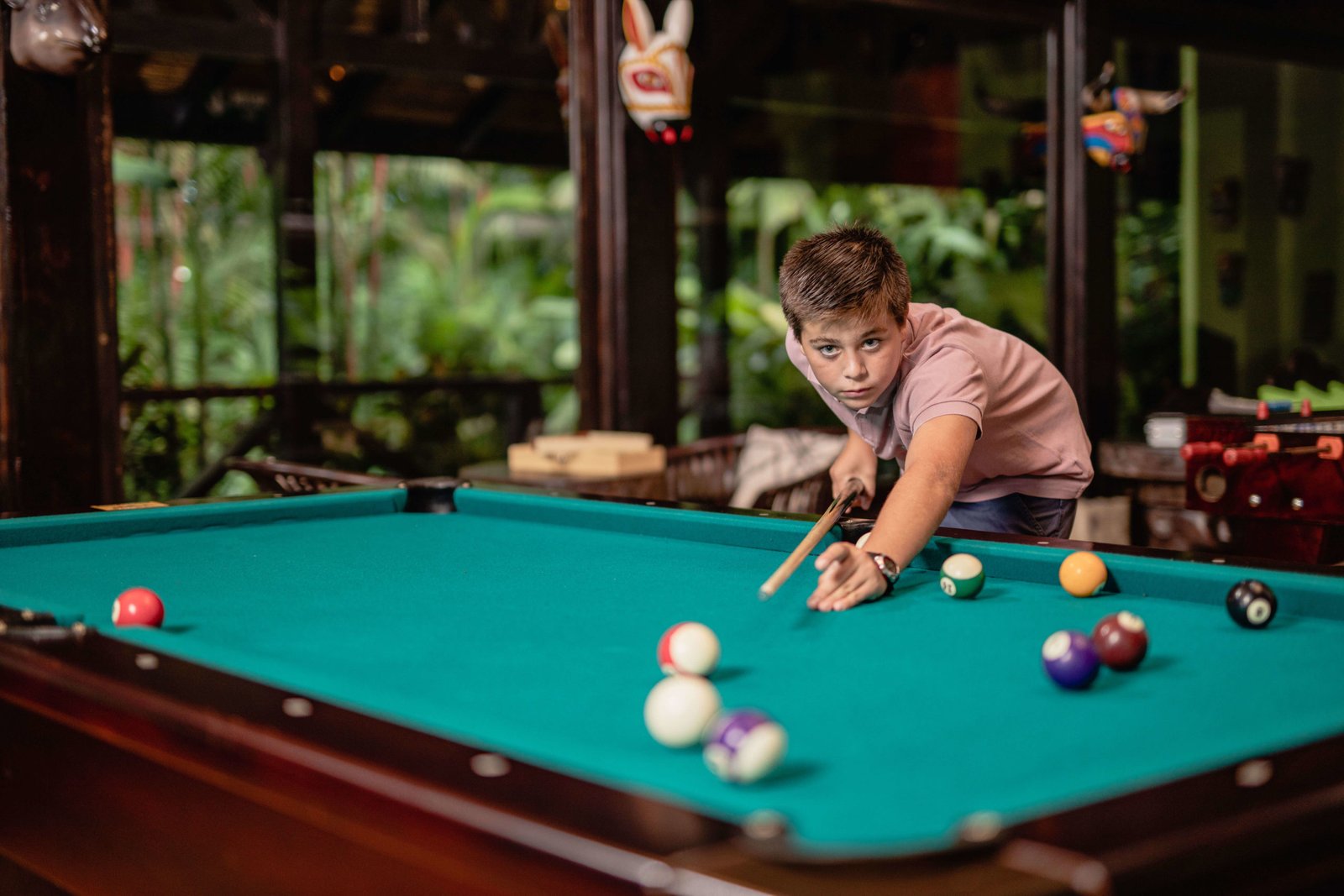 Río Celeste Hideaway Hotel features three dining options. Kantala, the main restaurant, offers an open-air experience surrounded by gardens. Cantina Delirio offers cocktails and mixed drinks with premium liquors, while Blue Moon Swim up Bar offers cocktail and light lunches served poolside.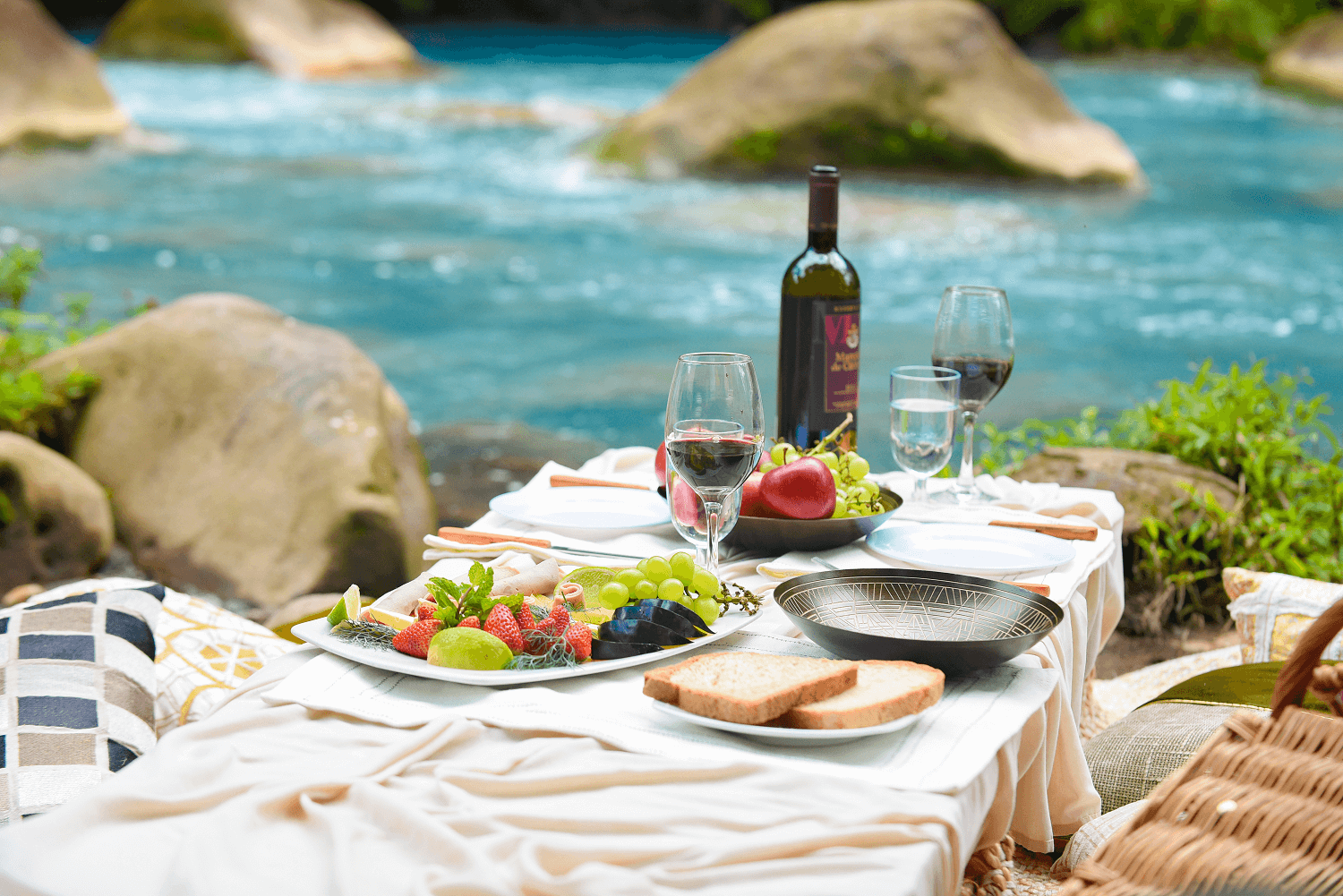 Rio Celeste Accommodations
Each one of the 26 casitas or bungalows is designed for maximum comfort while maintaining close contact with the natural environment. Forest View Casitas offer a balcony overlooking the forest with terrace chairs. Garden View Casitas' terraces face inward towards the hotel grounds, providing a garden view.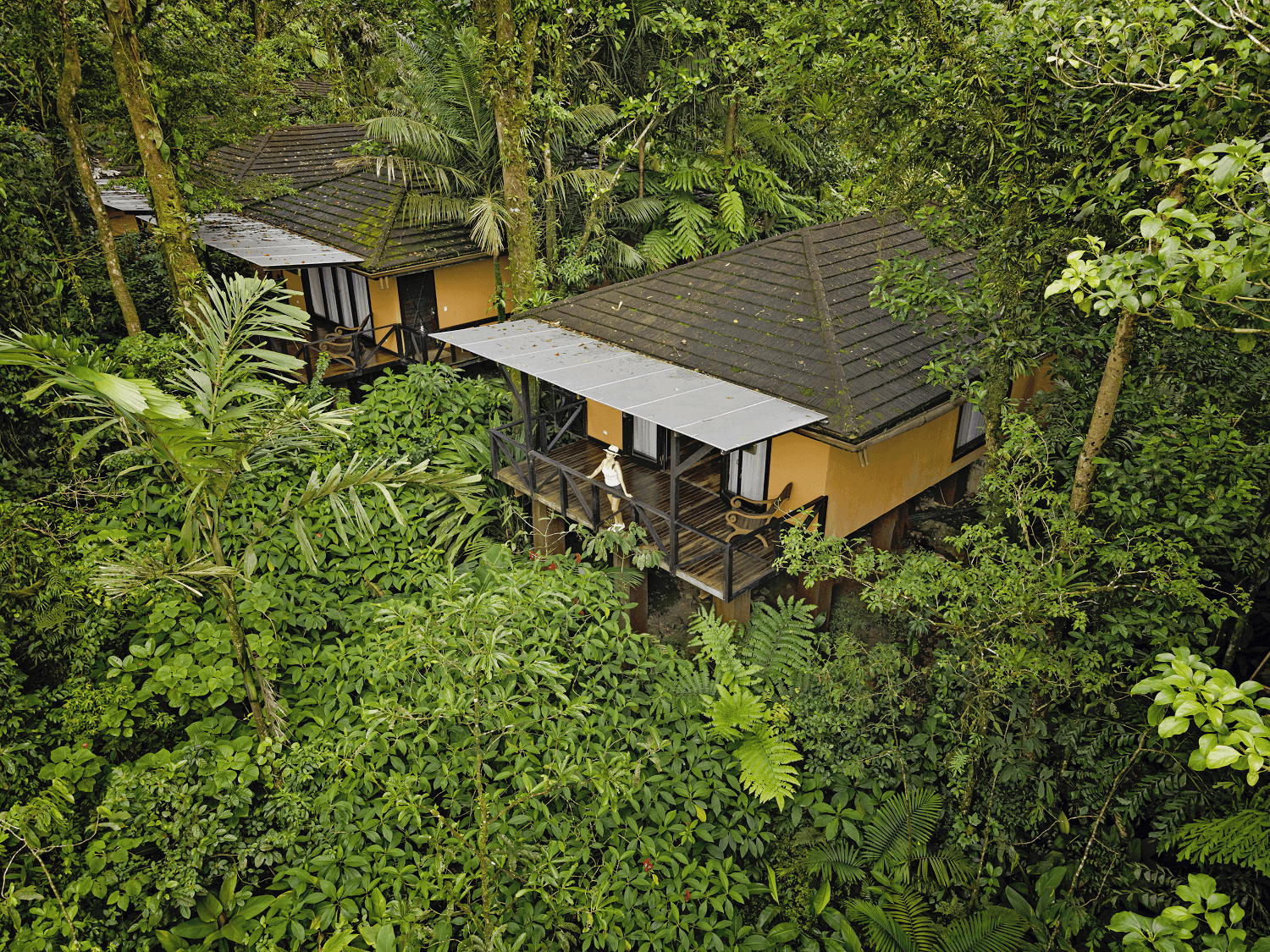 Each guestroom offers independent settings with a private patio and outdoor shower. Rooms can be furnished with either a king-size bed or two queen-size beds. Other in-room amenities include Wi-Fi, a coffeemaker, a minifridge, air conditioning, and a TV.
Room service is available.
Activity Options at Rio Celeste
There are many different excursions with varying degrees of adventure for those who are looking for excitement as well as for those who seek relaxation.
Within the immediate area, guests can enjoy horseback riding along the river, tubing downriver from the hotel, whitewater rafting, Caño Negro bird watching at the bird sanctuary, and wildlife preserve tours, among others.
LANDED can also arrange privately guided experiences such as:
Hiking Rio Celeste & Tenorio National Park
Visits to the Maleku Indigenous Reserve
Visits to a local chocolate farm
Heliconias Rainforest tours with its hanging bridges
Tours to the Arenal Volcano and hotsprings
Jungle Night Tour at Tapir Valley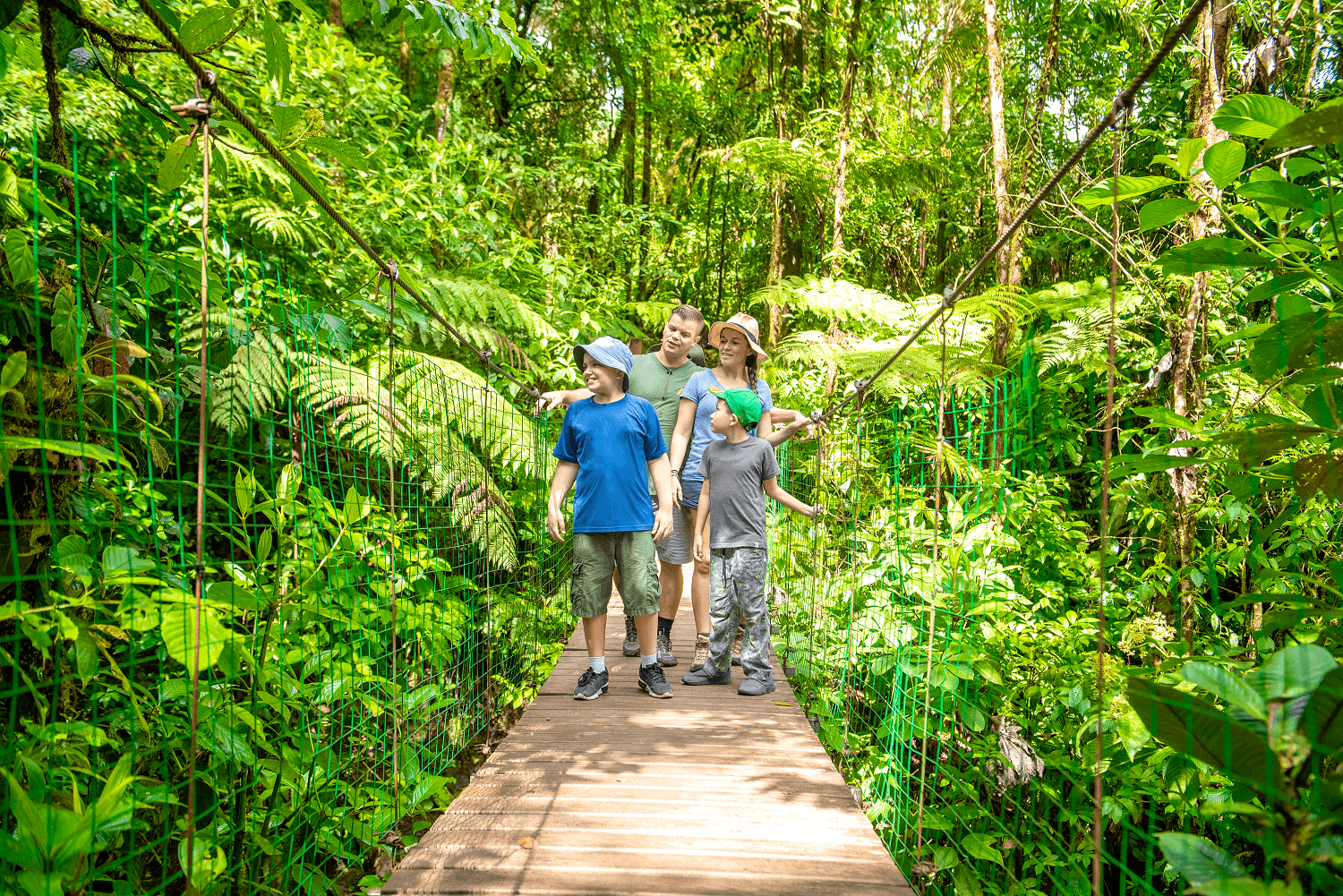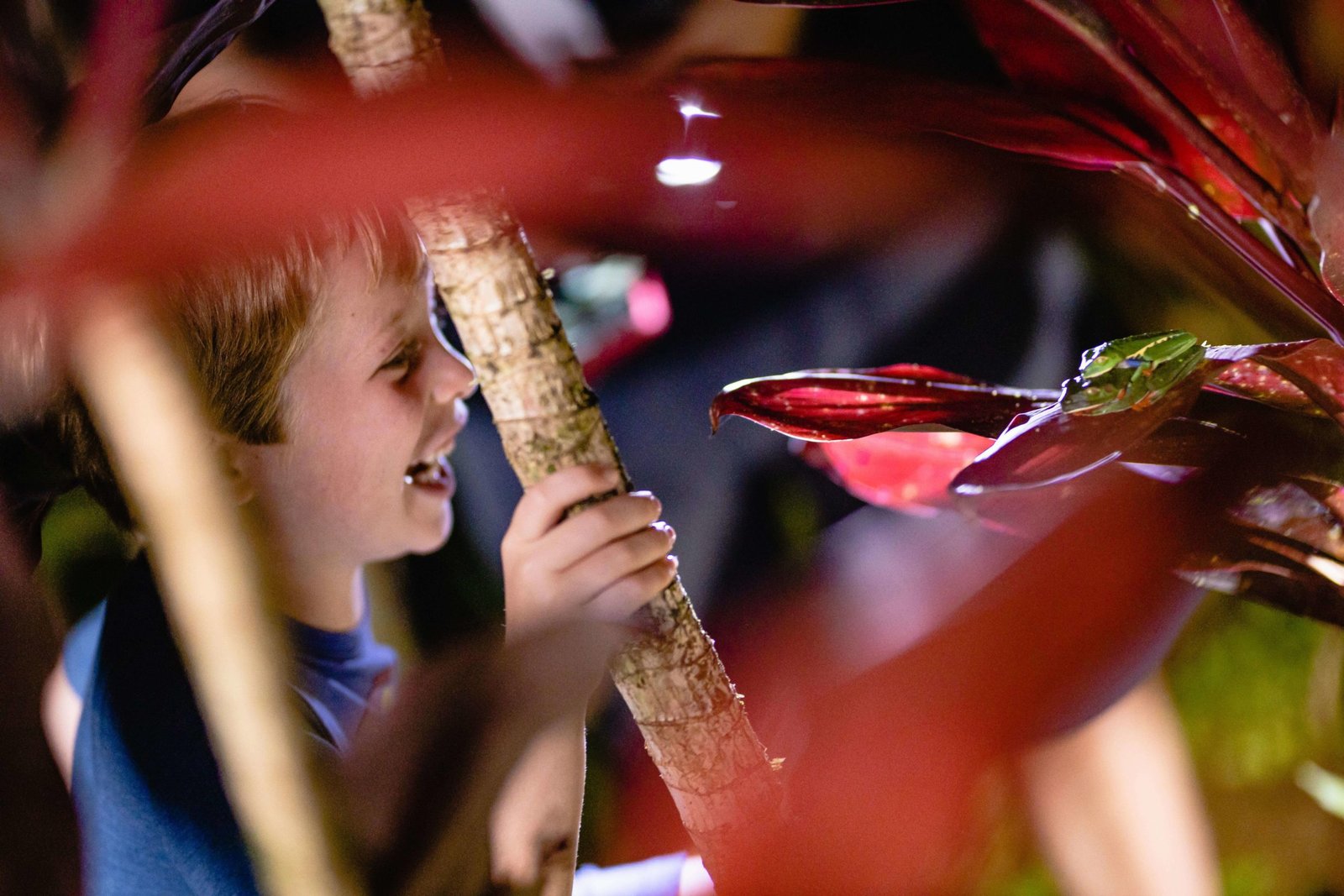 ARE YOU CONSIDERING A STAY AT RIO CELESTE? LANDED PROVIDES PERSONALIZED, CUSTOM TRAVEL WITHIN CENTRAL AMERICA, SOUTH AMERICA, AND THE ANTARCTIC. WE'LL CREATE A UNIQUE ITINERARY PLAN TAILORED TO YOUR INTERESTS AND DREAMS. EXPERIENCE THE TRIP OF A LIFETIME. SPEAK WITH ONE OF OUR EXPERT TRAVEL PLANNERS TODAY AT 801.582.2100.