Nayara Tented Camp is located within Arenal Volcano National Park—home to hummingbirds, sloths, and toucans. The camp rests on a forested hillside, approximately 2.5 hours from the San Jose airport and 3 hours from the Liberia airport.
On cloudless days, the Arenal Volcano can be seen in the distance.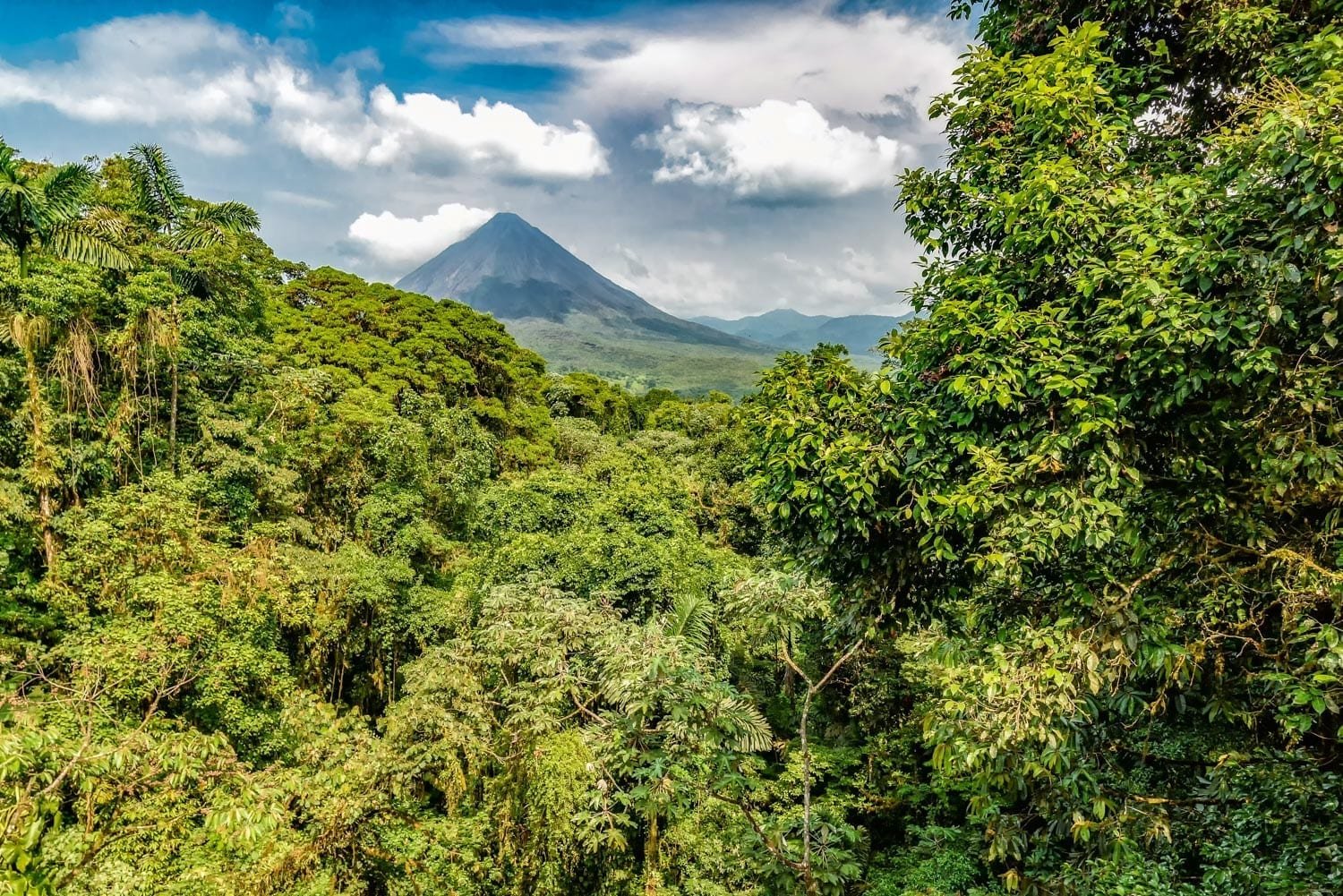 ACCOMMODATIONS
Nayara Tented Camp features 29 Nayara Tents, six Family Tents, and two private residences.
Each tent sits on its own platform, furnished with an outdoor living area, a terrace daybed and a hot-spring-fed plunge pool. In-room amenities include with air conditioning, hairdryer, security box, outdoor shower, wood floors, and en suite bathroom with soaking tub. Mini-bar is included in your stay, with the exception of wine and liquors.
Accommodation includes a personal host to assist during your group's stay. Complimentary laundry is included.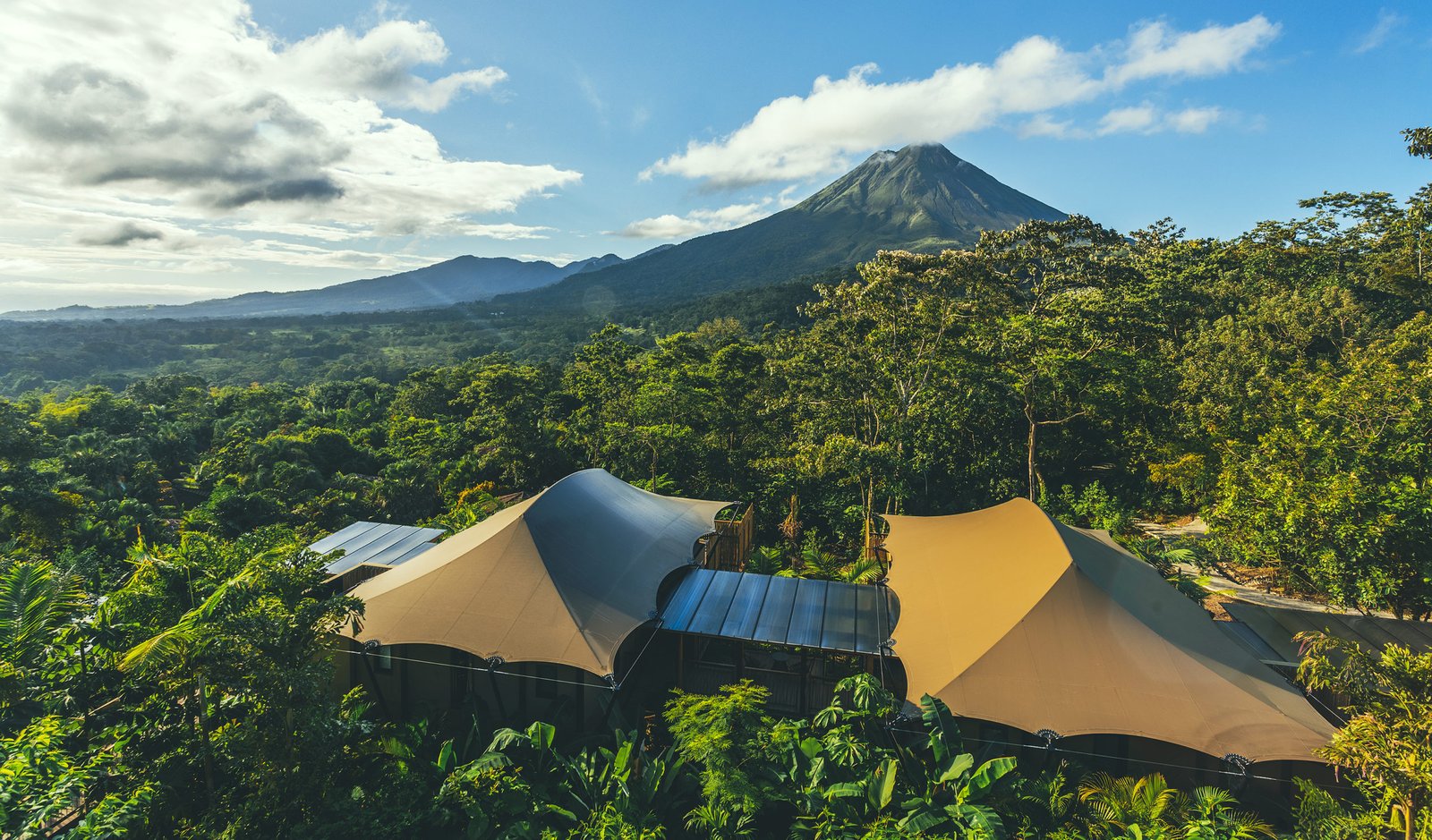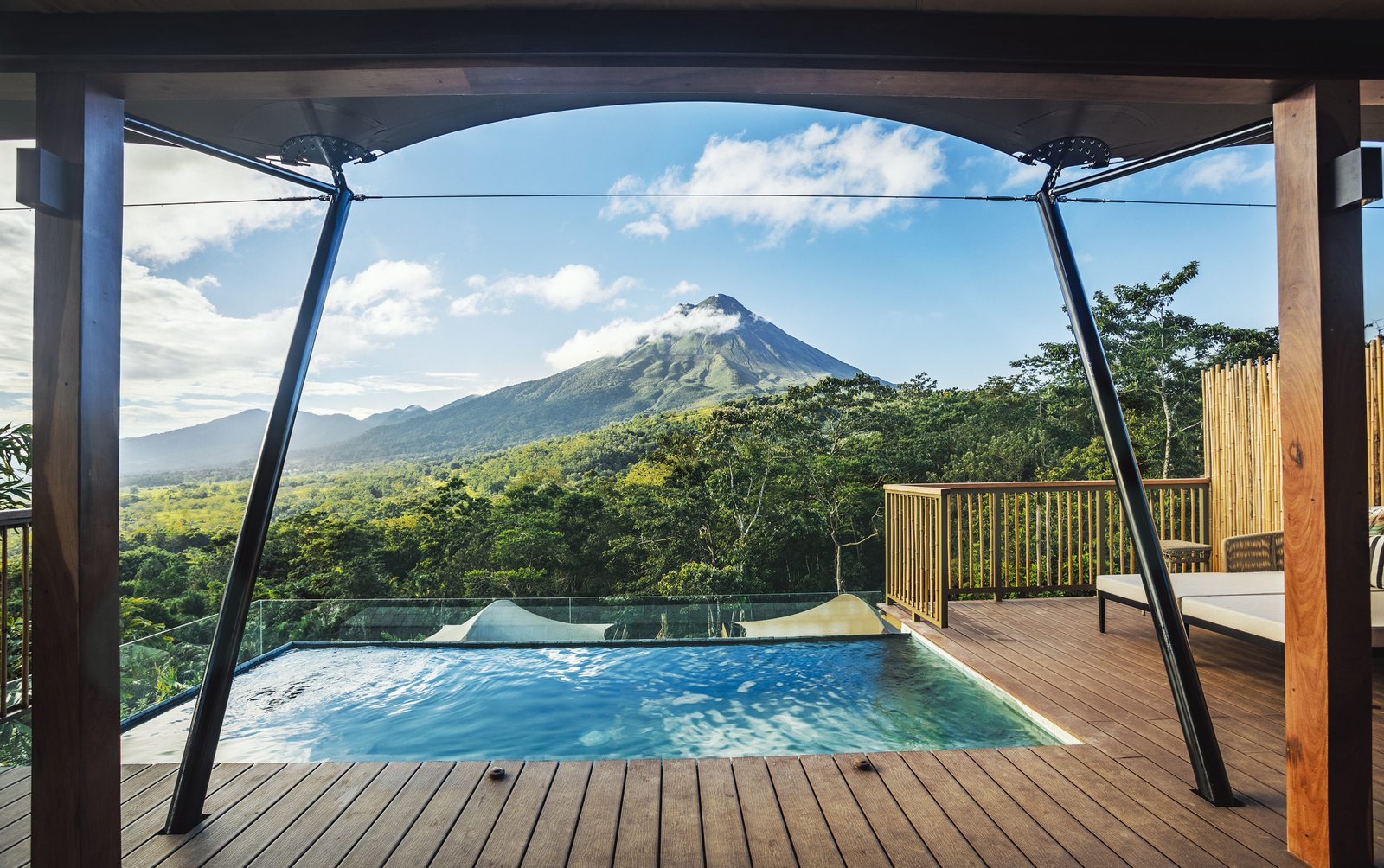 Nayara Tents
With approximately 1,700 square feet each, each tent sits on stilts, maximizing the vistas. Nayara Tents are furnished with a king-size bed and two daybeds. An additional crib can be added for children under two years old.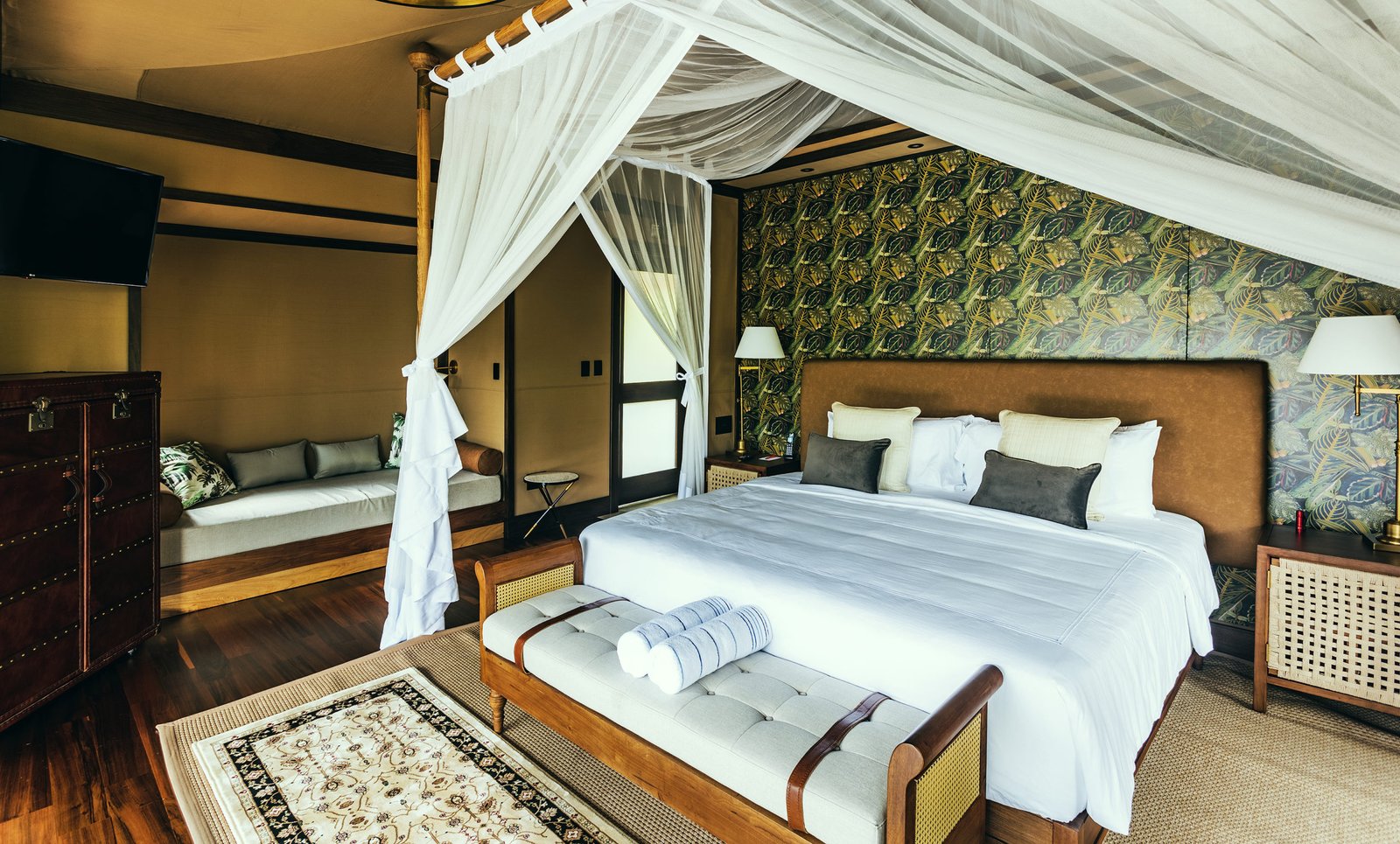 Family Tents
Family tents consist of two tents connected and centered around the outdoor living space and plunge pool. The larger tent is furnished with a king size bed and two daybeds, and the smaller tent is furnished with two queen-sized beds. Family tents are approximately 2,800 square feet.
Maximum occupancy at Nayara's Family Tents is six people. An additional crib can be added for children under two years old.
Private Residences
Casa Paloma and Casa Dana are the two private residences at Nayara Tented Camp. With approximately 7,664 square feet these Casas consist of two Family Tents connected to create a spacious villa which includes a fully-equipped kitchen, a living room, and dining area. The outdoor area features not only a plunge pool but a fire pit.
Private Residences have a maximum occupancy of 12 people. The Casas are furnished with two king-size beds, four queen-sized beds, and four daybeds. Two additional cribs can be added for children under two years old.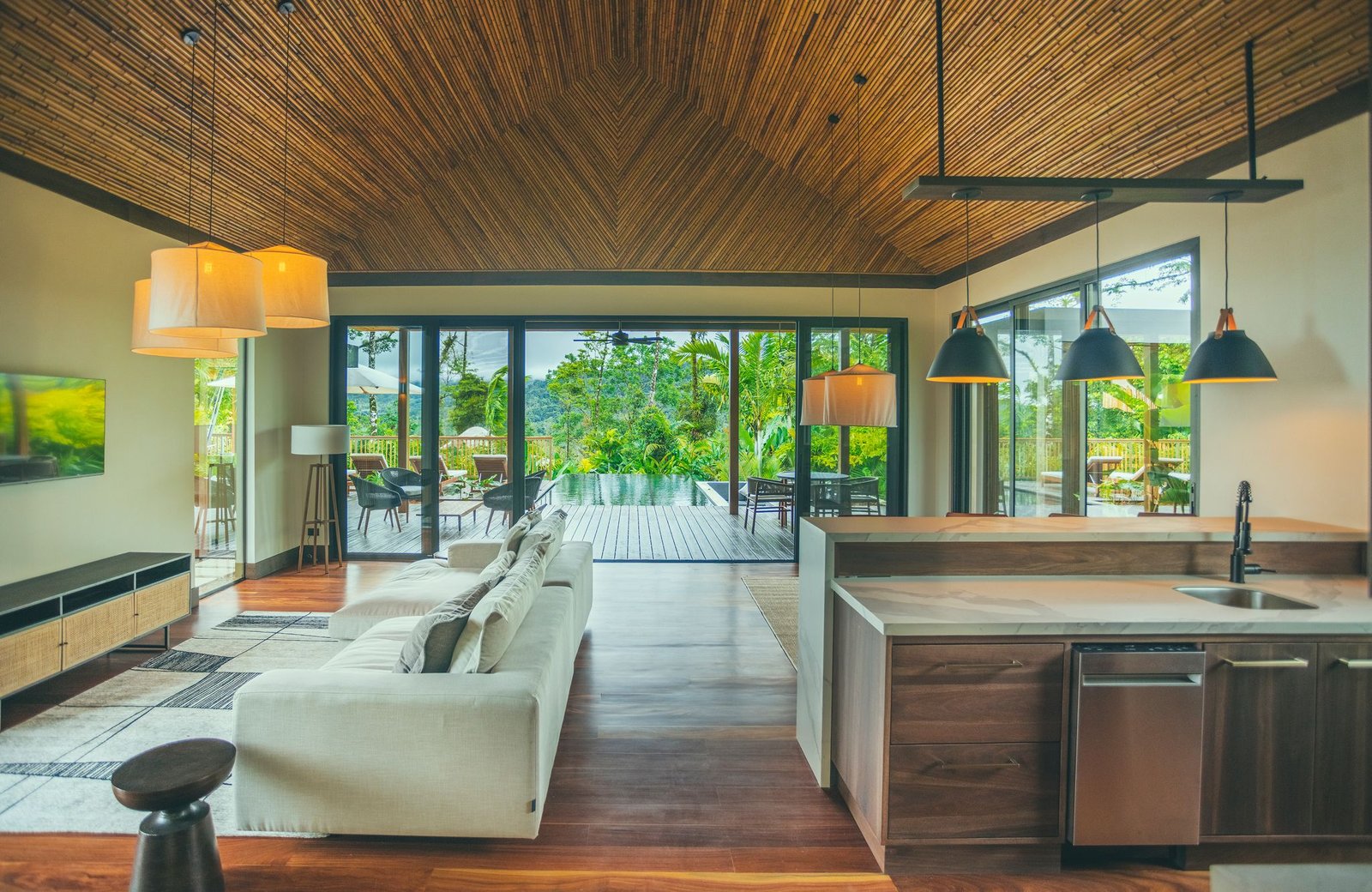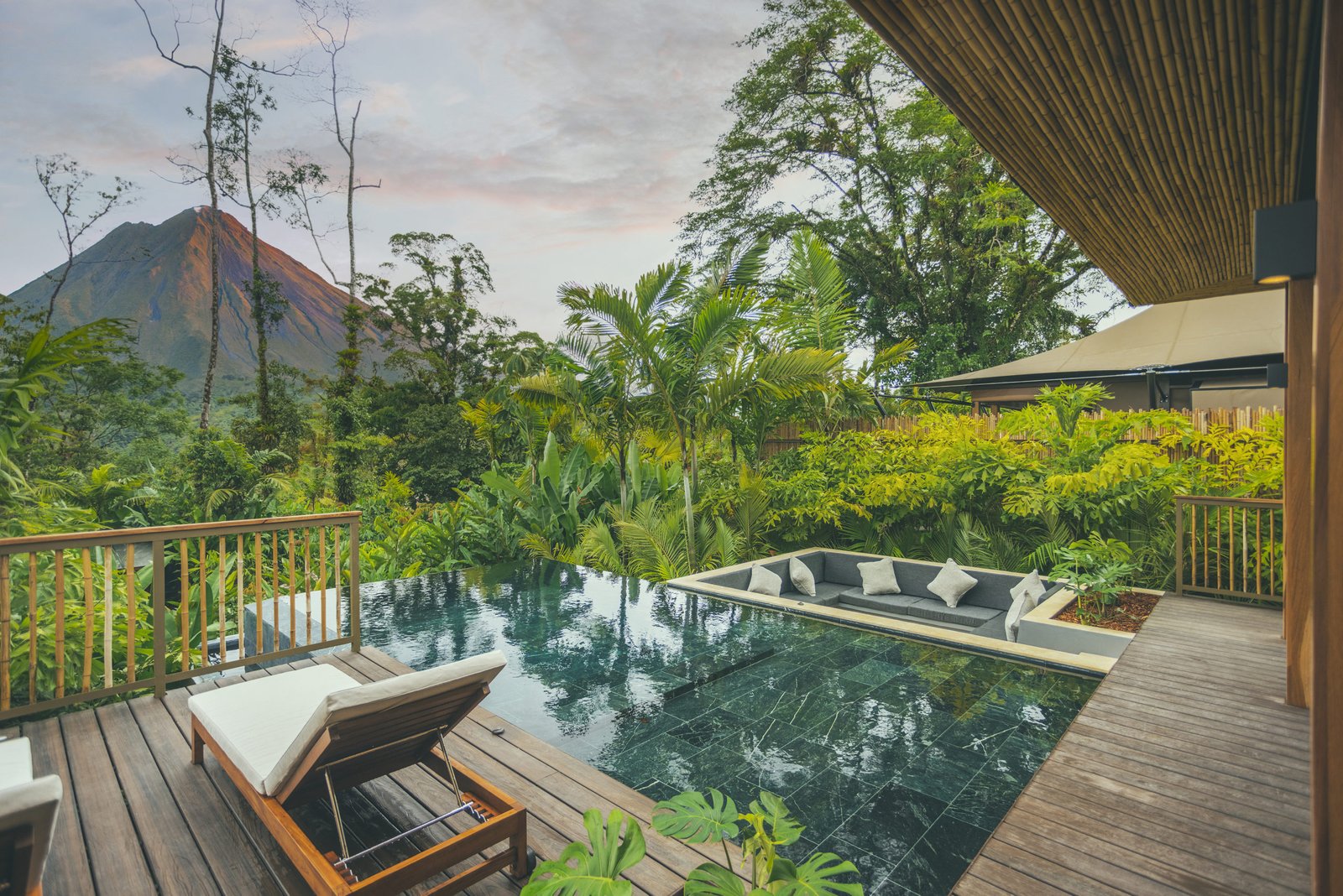 AMENITIES
Among the amenities at Nayara Tented Camp are a swimming pool, a fitness center, a restaurant, two bars, and a terrace. Farther down the hillside, guests can enjoy six mineral hot spring pools and hiking trails on-property.
Nayara Tented Camp also features an open-air spa. Treatments incorporate locally grown organic coffee, chocolate, and volcanic mud.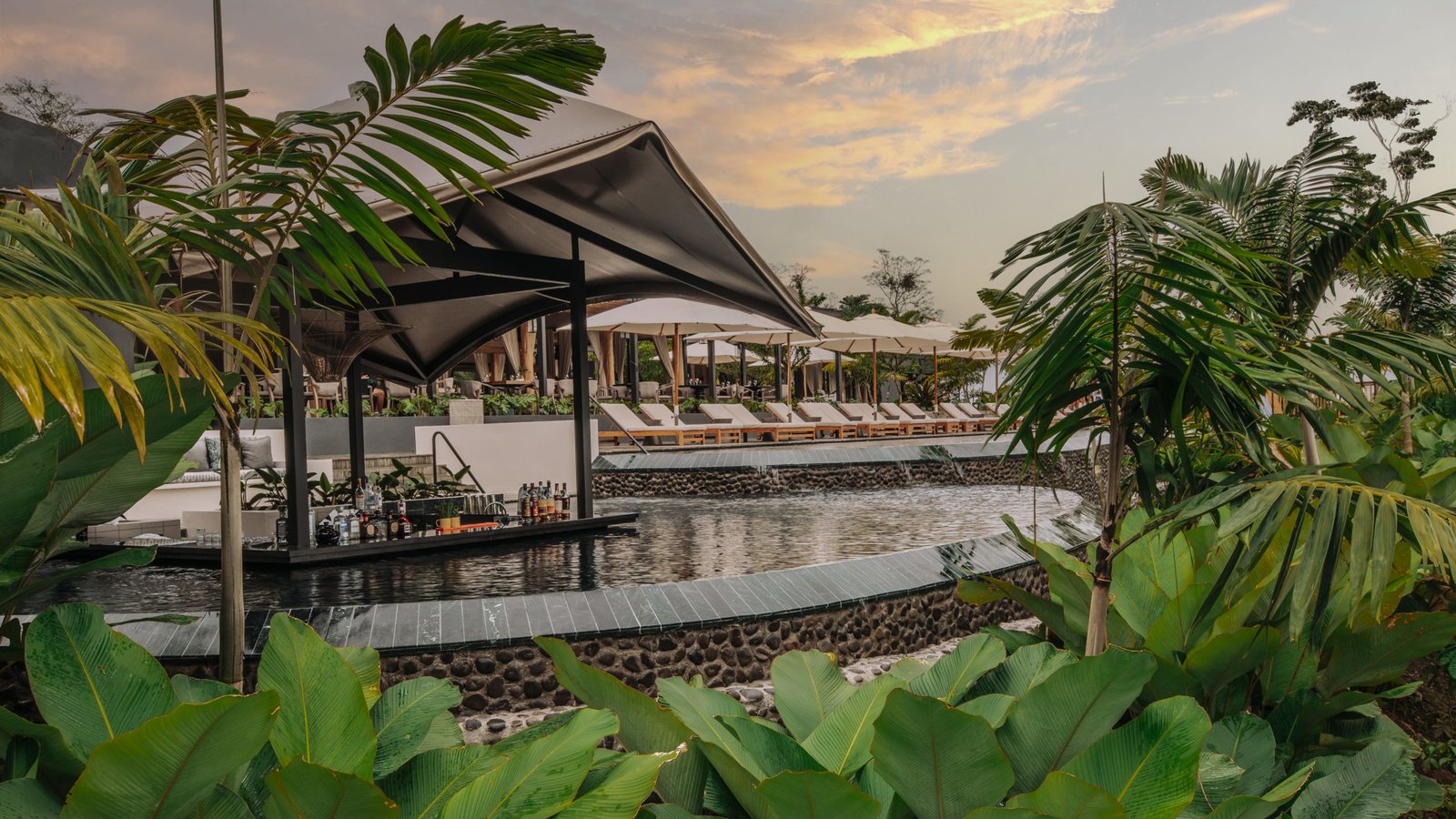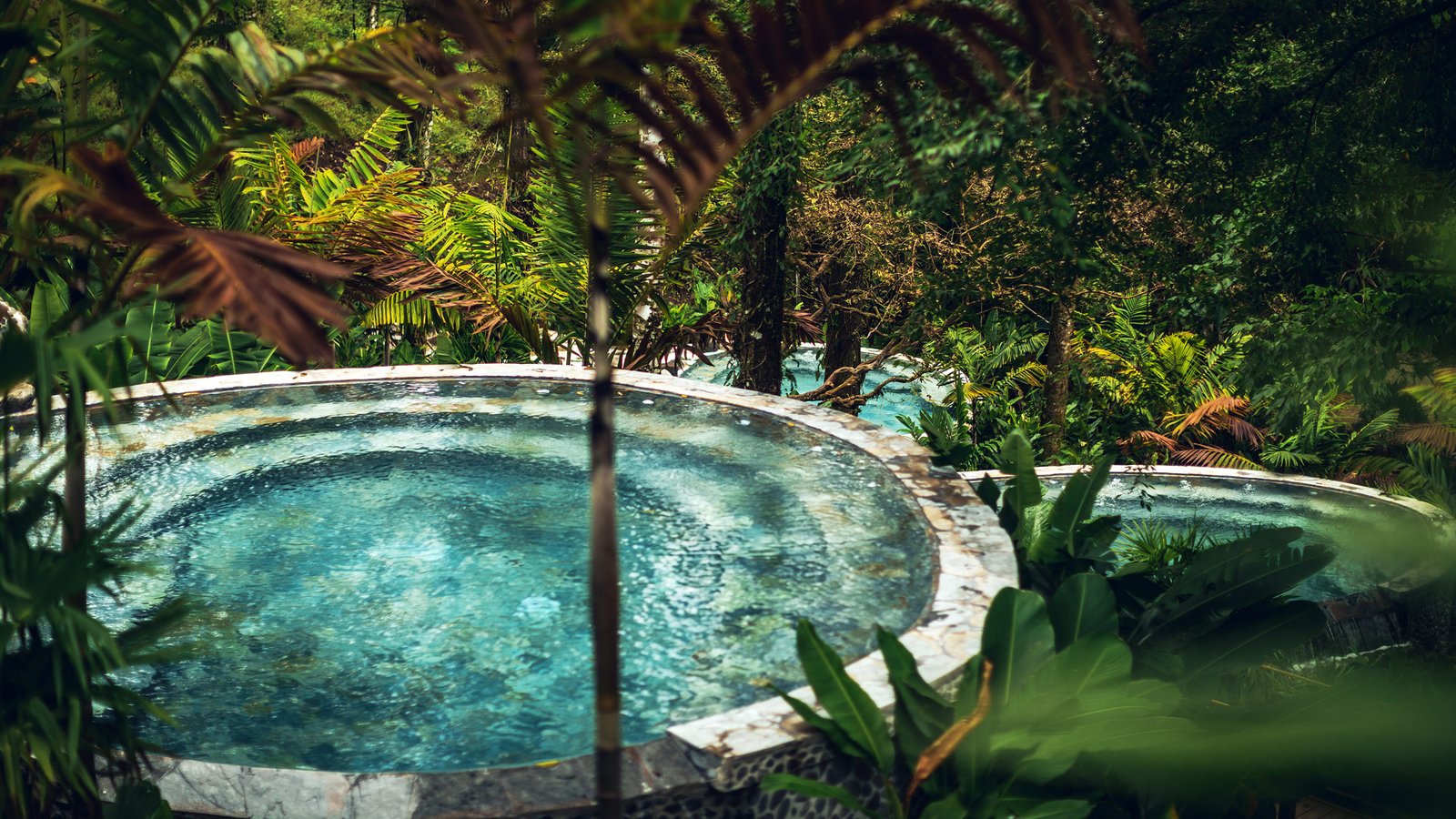 Restaurants
Guests at Nayara Tented Camp have access to all of the restaurants of Nayara Springs and Nayara Gardens. Restaurants include an intimate tapas bar, an Asian/Latin American fusion eatery, a northern Italian bistro, and a lively outdoor terrace. Meals are prepared with local ingredients and seasonal produce.
Ayla – Nayara Tented Camp
Located in a tent overlooking Nayara Tented Camp's infinity pool, the rainforest, and the Arenal volcano, Ayla Restaurant features Mediterranean dishes with a Middle Easter touch.
Reservations suggested.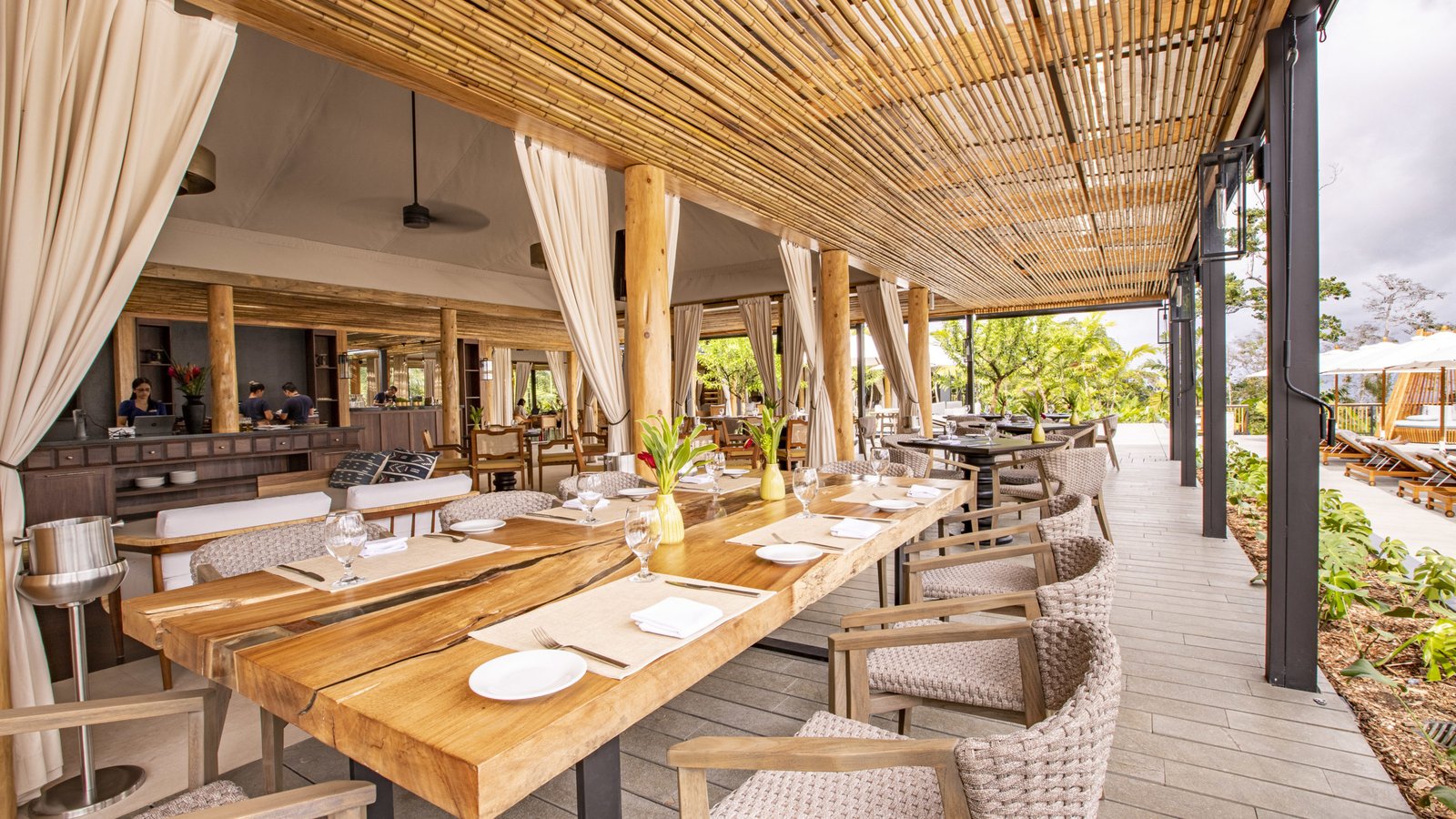 Henry's Bar – Nayara Tented Camp
Offers traditional cocktails and spirits, next to Ayla Restaurant. This bar features a fireplace and a library.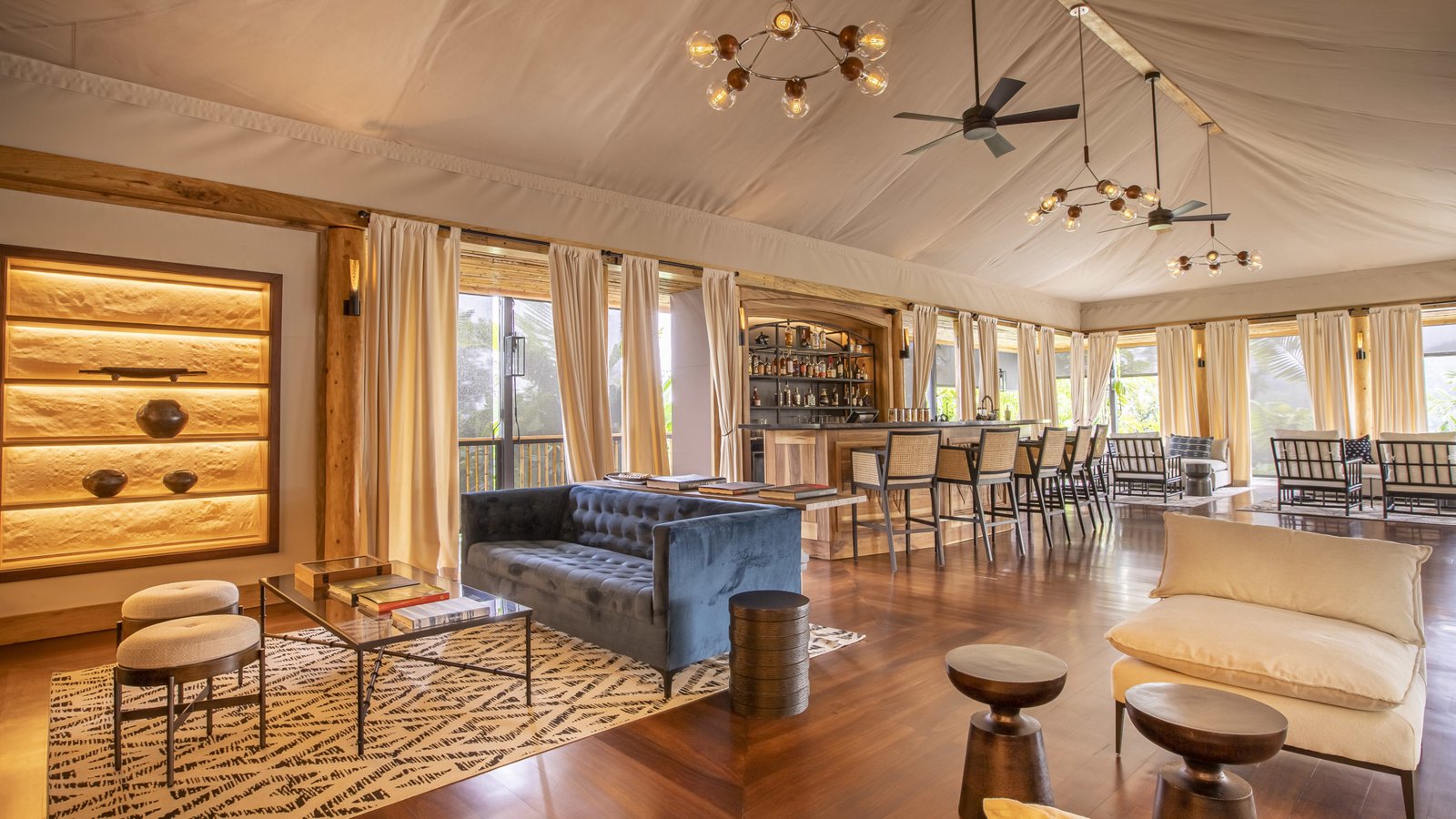 La Terraza del Arenal – Nayara Gardens
Offering al fresco dining, this open-air family restaurant serves a-la-carte local and international food. Overlooking the Arenal Volcano, La Terraza features some Costa Rican favorites. The restaurant only serves local produce and fresh ingredients, they source their own fish and meat and carry of bottles of wines from around the world. La Terraza del Arenal has a lunch, dinner, and wine menu.
The Bar Azul offers a lively ambiance with live local musicians every night.
Reservations suggested.
Asia Luna
Featuring Costa Rican – Asian fusion, Asia Luna experiments with different flavors, local ingredients and cooking techniques. This restaurant puts together Costa Rica's fresh produce with Asian haute fare. Asia Luna is an intimate stylish spot with an outdoor terrace and inside sushi bar.
Reservations required.
Nostalgia Bar – Nayara Gardens
Nostalgia Bar offer wine and tapas. The bar features a unique wine dispensing system, imported from Italy, to taste wines from Latin America and Europe. Featuring leather and wood creating an intimate ambiance guests can sit at the bar or the balcony.
Nostalgia also offers a Tapas menu, a "wine flights" menu, a sparkling menu, and a wine and food pairing menu: five-courses matched with five different glasses of wine.
Amor Loco – Nayara Springs
Nayara Springs is a Relais & Chateaux property, featuring the adults-only, fine dining restaurant, Amor Loco. Amor Loco is an unexpectedly plush room in the middle of the rainforest. Live music is available every night.
Open for lunch and dinner, reservations are required.
Mis Amores – Nayara Springs
Mis Amores showcases Northern Italy. Crafted from old family recipes, the menu offers a culinary journey through many cities of Italy. Highlights include wood-fired pizzas and a live-cheese pasta dish that is prepared tableside. The outdoor setting overlook the volcano from every table.
Open for lunch and dinner, reservations are required.
Besame Mucho
Besame Mucho is a romantic, candlelit, private dinner. A private room with your own chef and server.
Reservations required 24 hours in advance.
Mi Cafecito – Nayara Springs
This Expresso Bar offers a coffee roasting experience to showcase Costa Rican coffee.
ACTIVITY OPTIONS IN ARENAL
Guests at Nayara Tented Camp can enjoy complimentary daily yoga, weekly bird watching tour, and biweekly frog tour.
LANDED arranges privately guided experiences with our client's unique interests in mind. We've tailored experiences such as:
Privately guided bird-watching tours
Ziplining canopy adventures
Wildlife tours along nature trails and suspension bridges
Waterfall rappelling
Caving tours
Lake-fishing and paddleboarding
Horseback riding
Volcano natural history hikes
Bathing in volcanic hot spring pools
Picnic lunches in scenic locations
Waterfall hikes
Night hikes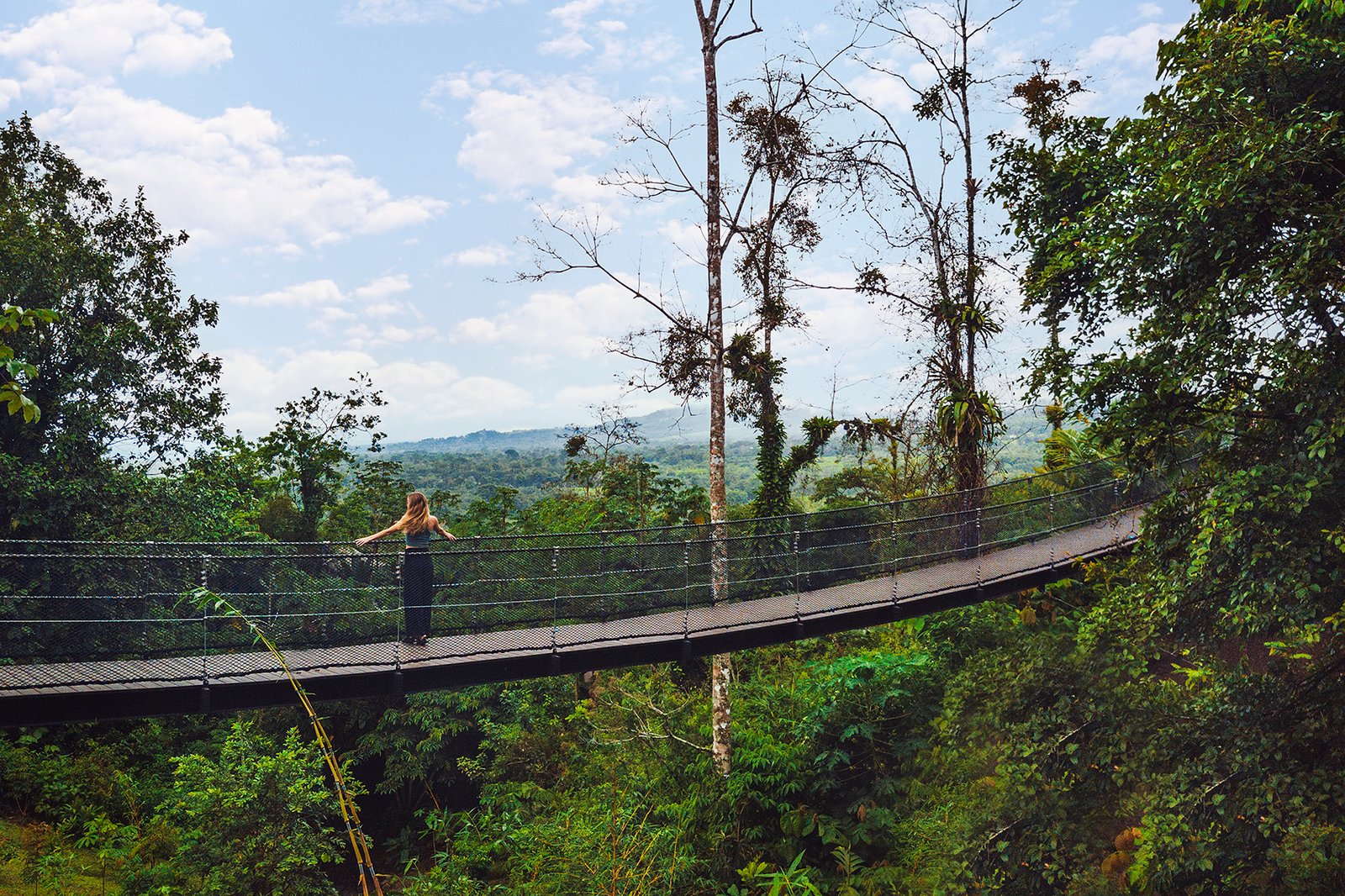 ARE YOU CONSIDERING A STAY AT NAYARA TENTED CAMP? LANDED PROVIDES PERSONALIZED, CUSTOM TRAVEL WITHIN CENTRAL AMERICA, SOUTH AMERICA, AND THE ANTARCTIC. WE'LL CREATE A UNIQUE ITINERARY PLAN TAILORED TO YOUR INTERESTS AND DREAMS. EXPERIENCE THE TRIP OF A LIFETIME. SPEAK WITH ONE OF OUR EXPERT TRAVEL PLANNERS TODAY AT 801.582.2100.