When Should You Visit Machu Picchu?
More than 1 million people visit Machu Picchu each year. Peru and UNESCO have jointly agreed to limit daily entrances to 2,500 visitors; although that limit is generally respected, it is also regularly exceeded by 10% to 15% during holidays.
Peak visitation months are May, July, August, September, and December. The less crowed months (our favorite times to visit) include April, June, and early October.

Seasons
The region surrounding Machu Picchu has two main seasons: wet and dry. The wet season begins in late October and extends into April. If you're concerned about rain, keep in mind that Machu Picchu is situated in a tropical forest zone on the eastern slope of the Andes. This is upper Amazon Basin; in an average year, rain falls on 8 out of 10 days. Average humidity is around 65% to 80% year-round.
Still, these are rarely torrential downpours. Even during the wettest month, January, rainfall averages only 6.1 inches for the month—about one-fifth of an inch per day. In case you're wondering, lightning is uncommon, but it can occur. At this latitude, Machu Picchu isn't high enough for snow.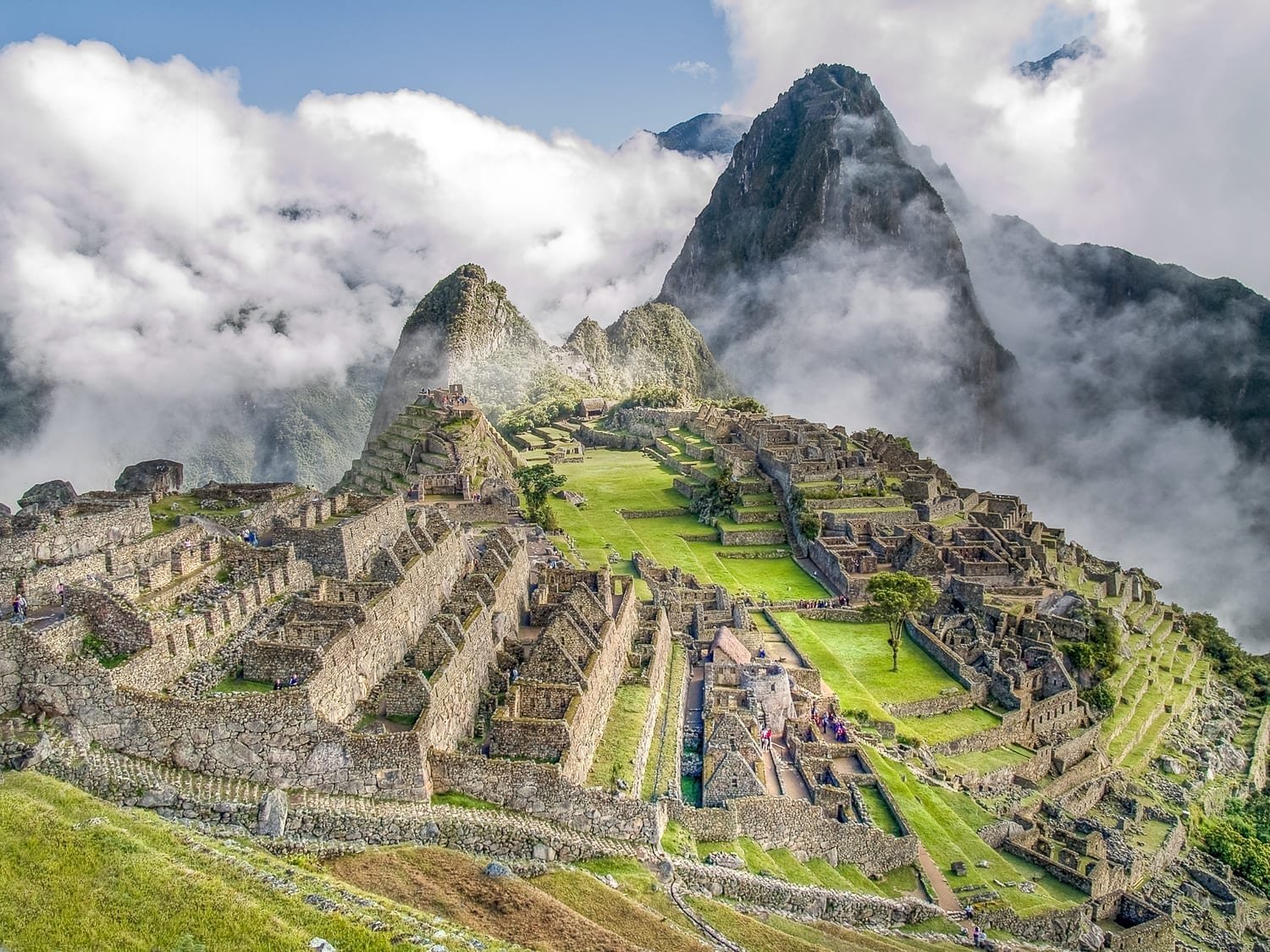 What about the wet season month of December, when many North Americans have enough vacation time to travel internationally? Average December rainfall is usually under 5 inches for the month.
During the wet season, mist and clouds can obscure the site at sunrise. These clouds usually dissipate as the day progresses and the air warms. The wet season's dramatic skies nourish bright green landscapes. For those reasons, many photographers request to visit in wetter months. Those postcard or magazine photos of an emerald Machu Picchu shrouded in mist? Those were shot during wet season.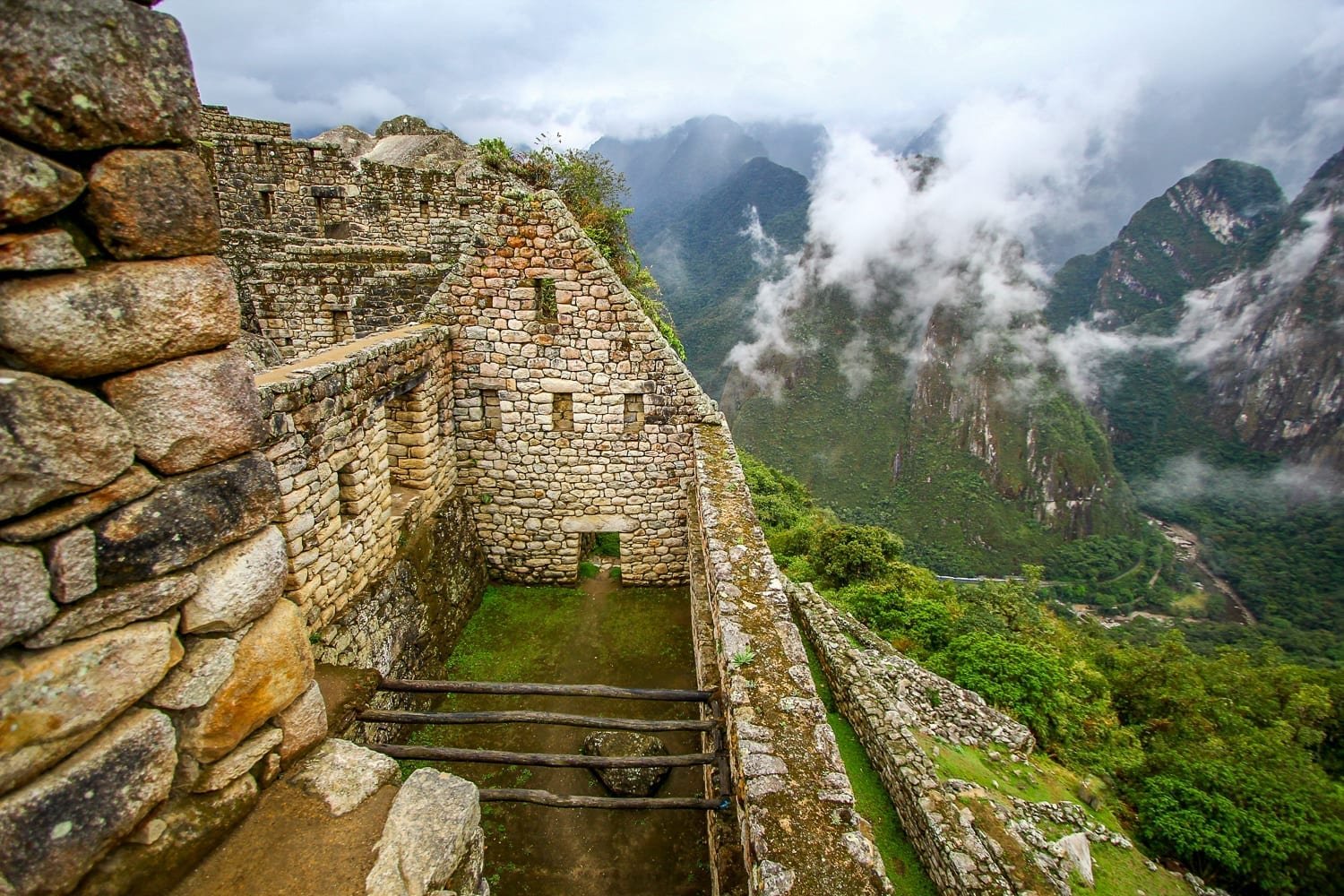 As soil saturation increases over the wet season, the ground becomes more unstable. Landslides, which usually only interrupt train travel, are more common in January and February. Due to rain, flight delays to and from Cusco are more common in those months.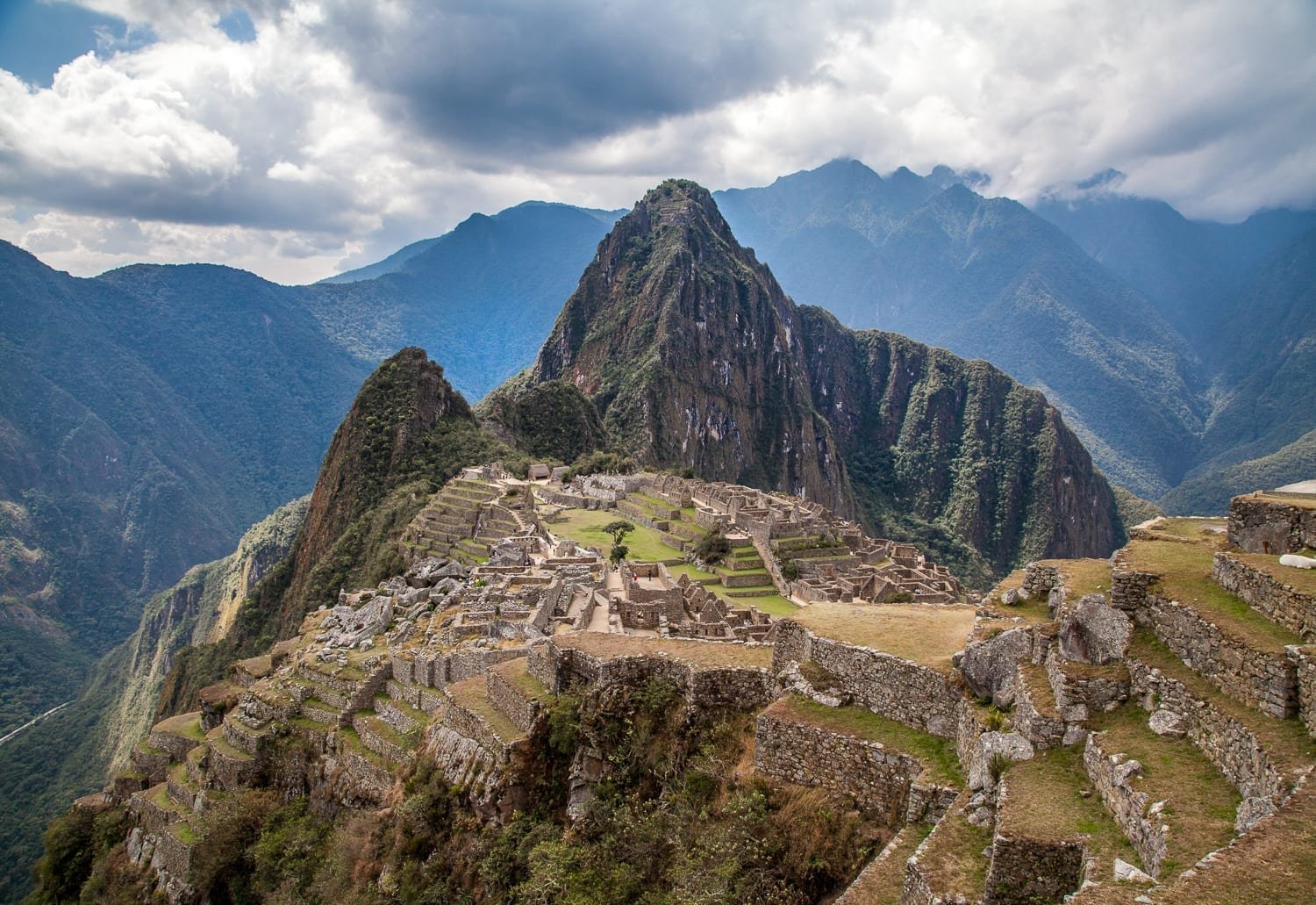 During the drier months of May to September, average monthly rainfall is under 2 inches. June, July, and August tend to be the sunniest months. Clearer skies mean more visitors; June is busy around the solstice, and August is a top travel month for Europeans.

Temperatures don't vary much throughout the year. Average highs are near 70F in early afternoon, although highs can reach into the 80s. Overnight lows average in the low 40s from September to April, but dip into the mid-30s from May to August.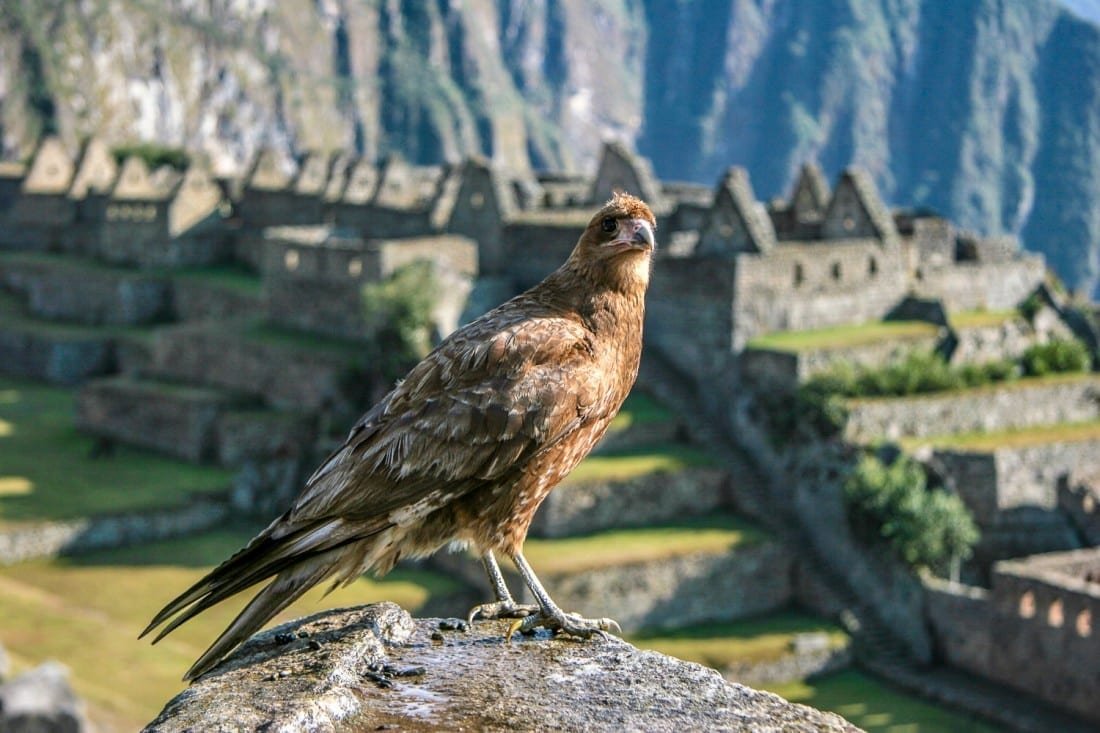 No matter when you visit, weather at Machu Picchu can surprise you. Mist and rain can be present at any time of year; even September has its drizzly days, and March can be surprisingly sunny. Machu Picchu is surrounded on three sides by the Urubamba River. Morning mists, rising from the river, are common. So are rainbows, even in dry season.
Machu Picchu is open year-round, even on holidays. The site opens at 6AM and closes at 5:30PM.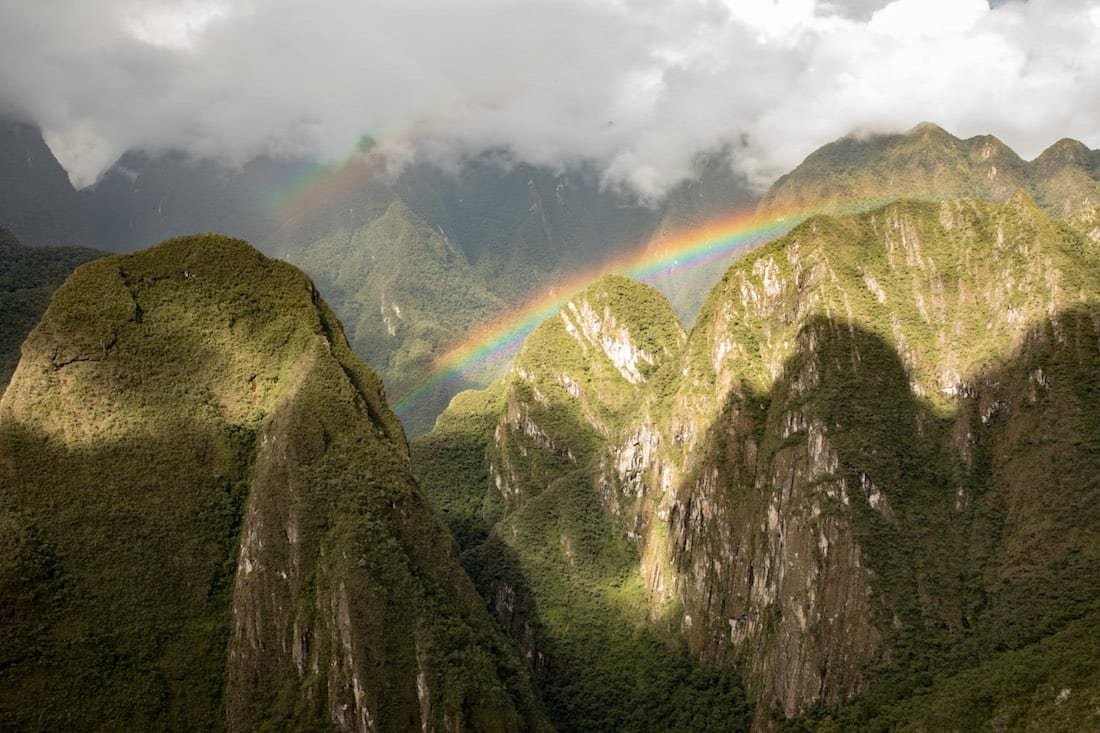 Time of Day
Historically, most visitors were day trippers from Cusco. They arrived by train around 11:00AM and departed by 3:00PM. That caused crowding, especially in key locations within the site. Better protection of the ancient city was needed.
Starting July 1, 2017, the entry policy changed. Tickets are now pre-purchased for a specific, hourly entry time (e.g. 7:00AM to 8:00AM). Ticket times and dates cannot be changed, and tickets are non-transferrable.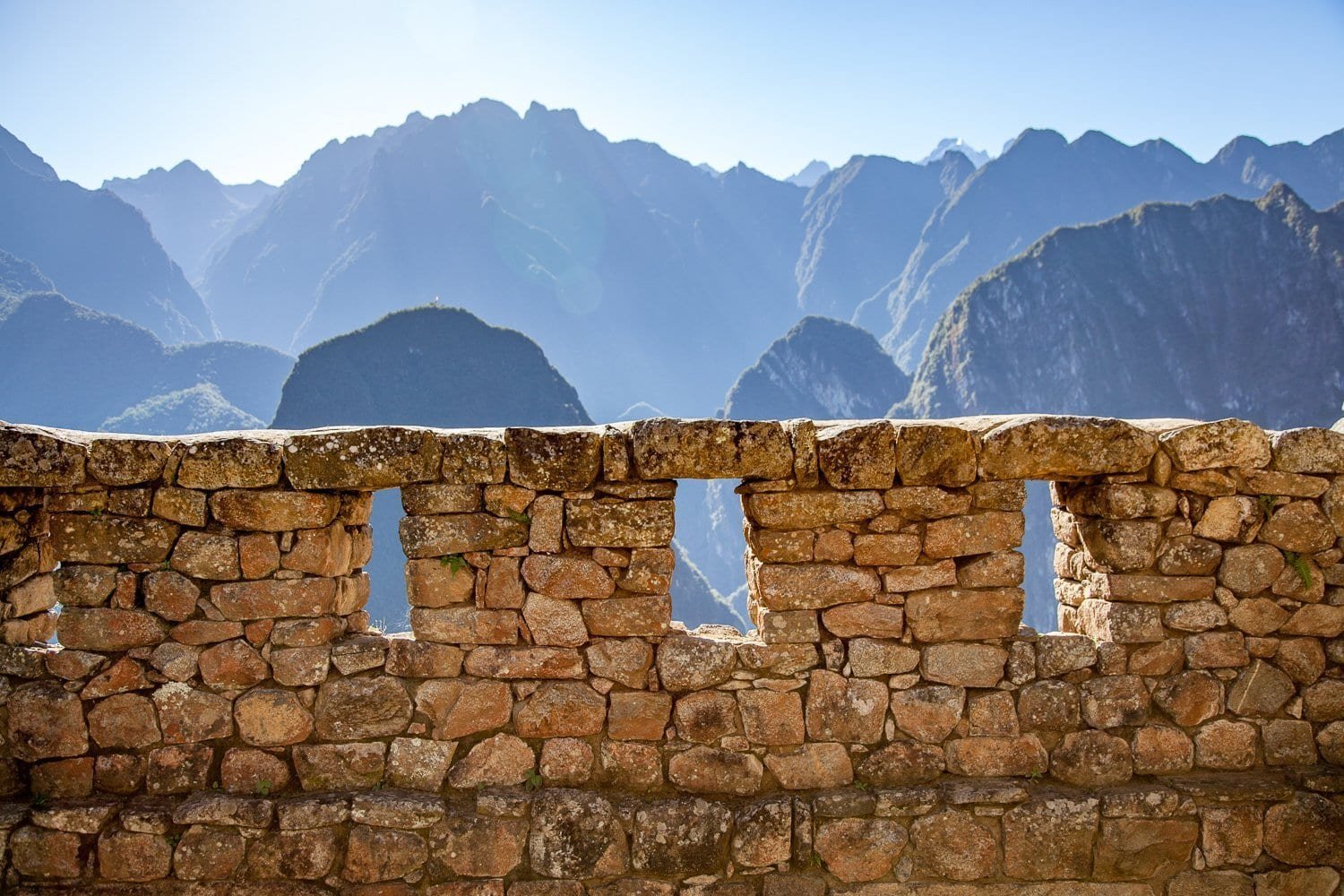 If you exit and wish to re-enter the site, you'll need a new ticket. Visitors can pre-purchase multiple tickets. Upon entry, tickets are stamped with a color code.
Entry times are offered each hour from 6:00AM to 3:00PM. Entry times from 6:00AM to noon have a maximum stay 4 hours. The last two shifts (1:00PM and 2:00PM) have a maximum exit time of 5:30PM.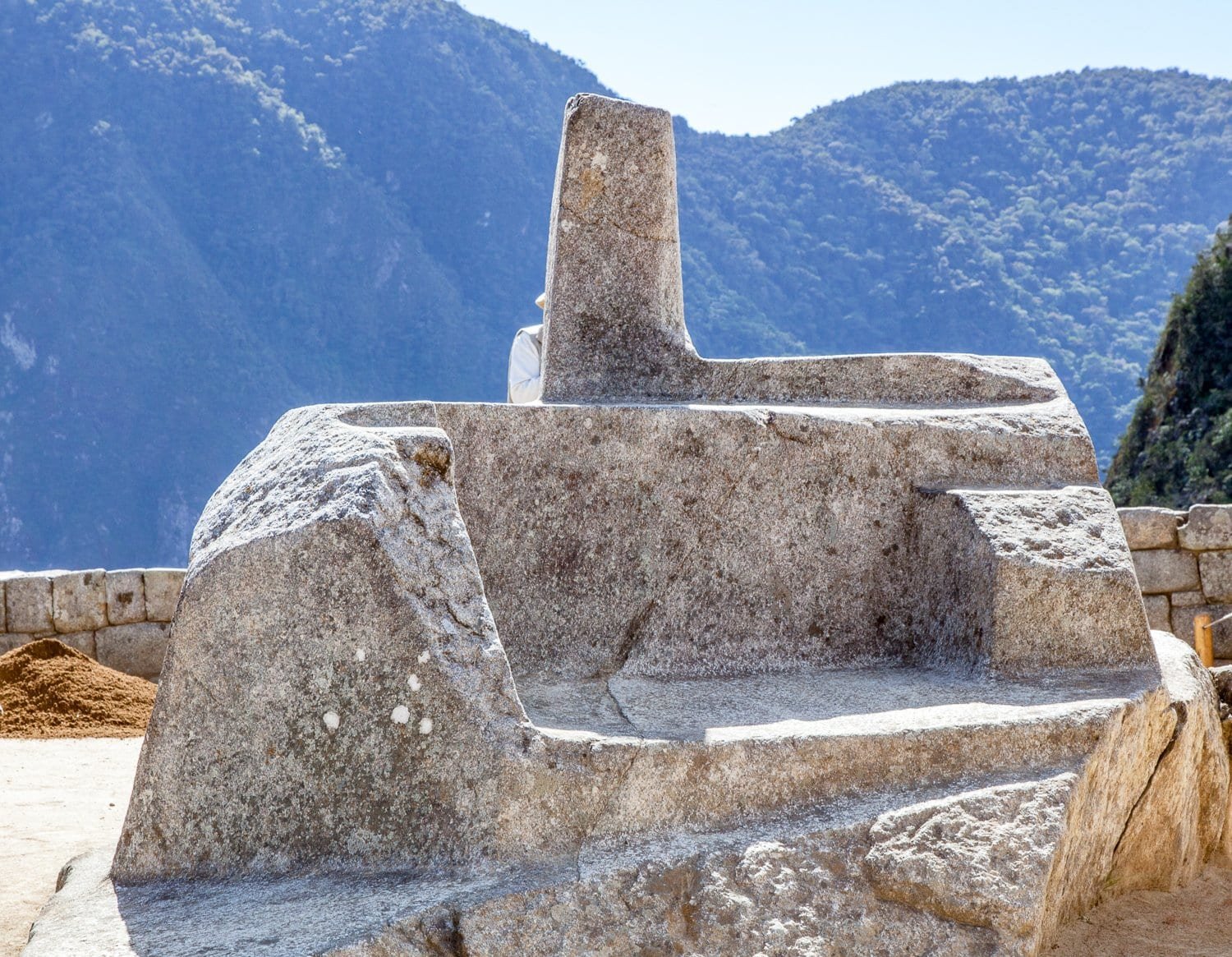 Additional protections were added in May 2019. The most significant sacred sites are now open to visitors only at select times of the day:
Pyramid of the Inti Huatana (Hitching Post of the Sun)

Accessible from 7AM to 10AM
Only open to visitors with national park entrances for 6AM, 7AM, 8AM, and 9AM.

Temple of the Condor

Accessible from 10AM to 1PM
Only open to visitors with national park entrances for 7AM, 8AM, 9AM, 10AM, 11AM, and noon.

Temple of the Sun

Accessible from 1PM to 4PM
Only open to visitors with national park entrances for 11AM, noon, 1PM, and 2PM.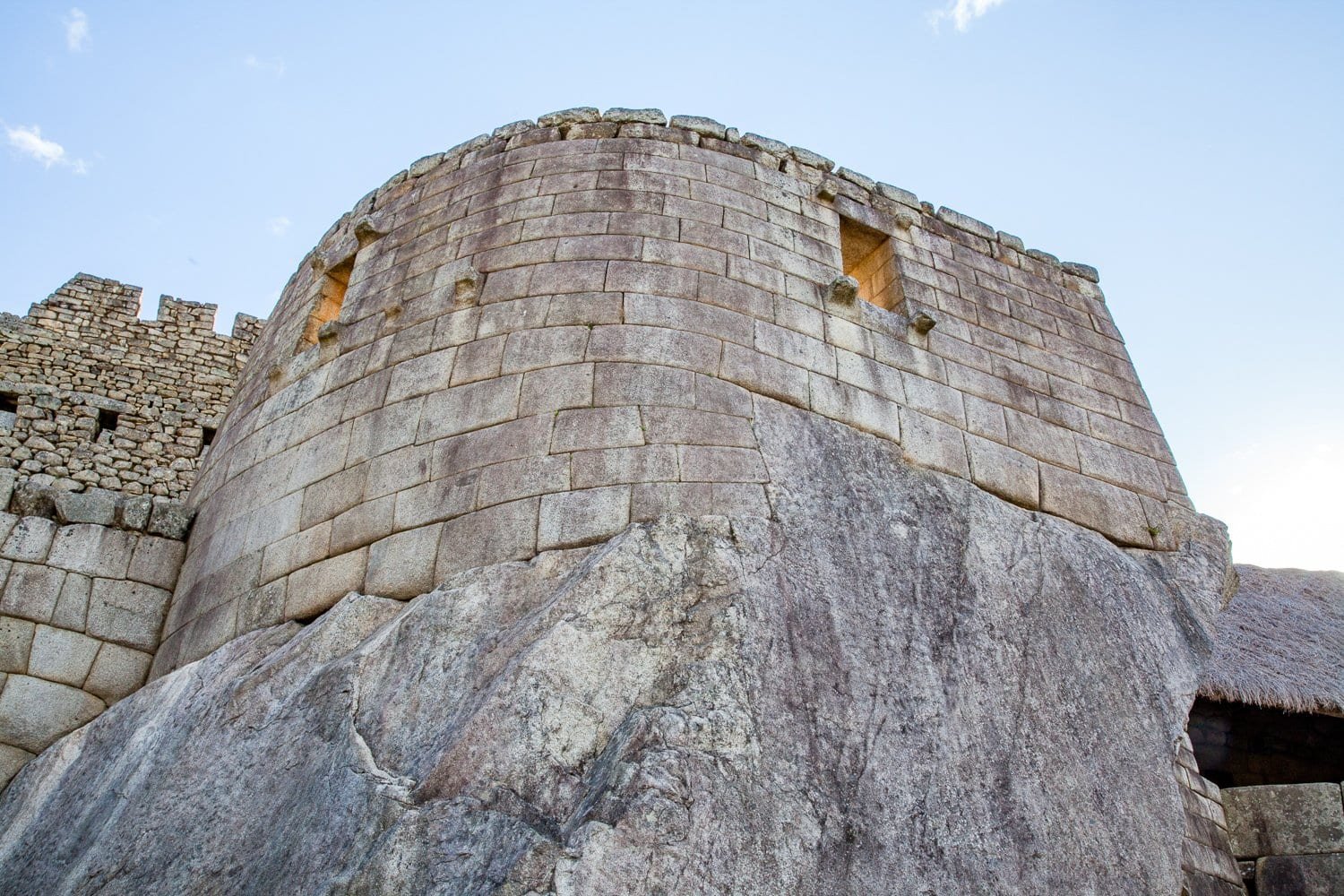 If you want to visit all three of these sites (each is special and worth visiting) you'll almost certainly need to overnight in the Machu Picchu area and visit the national park on two days.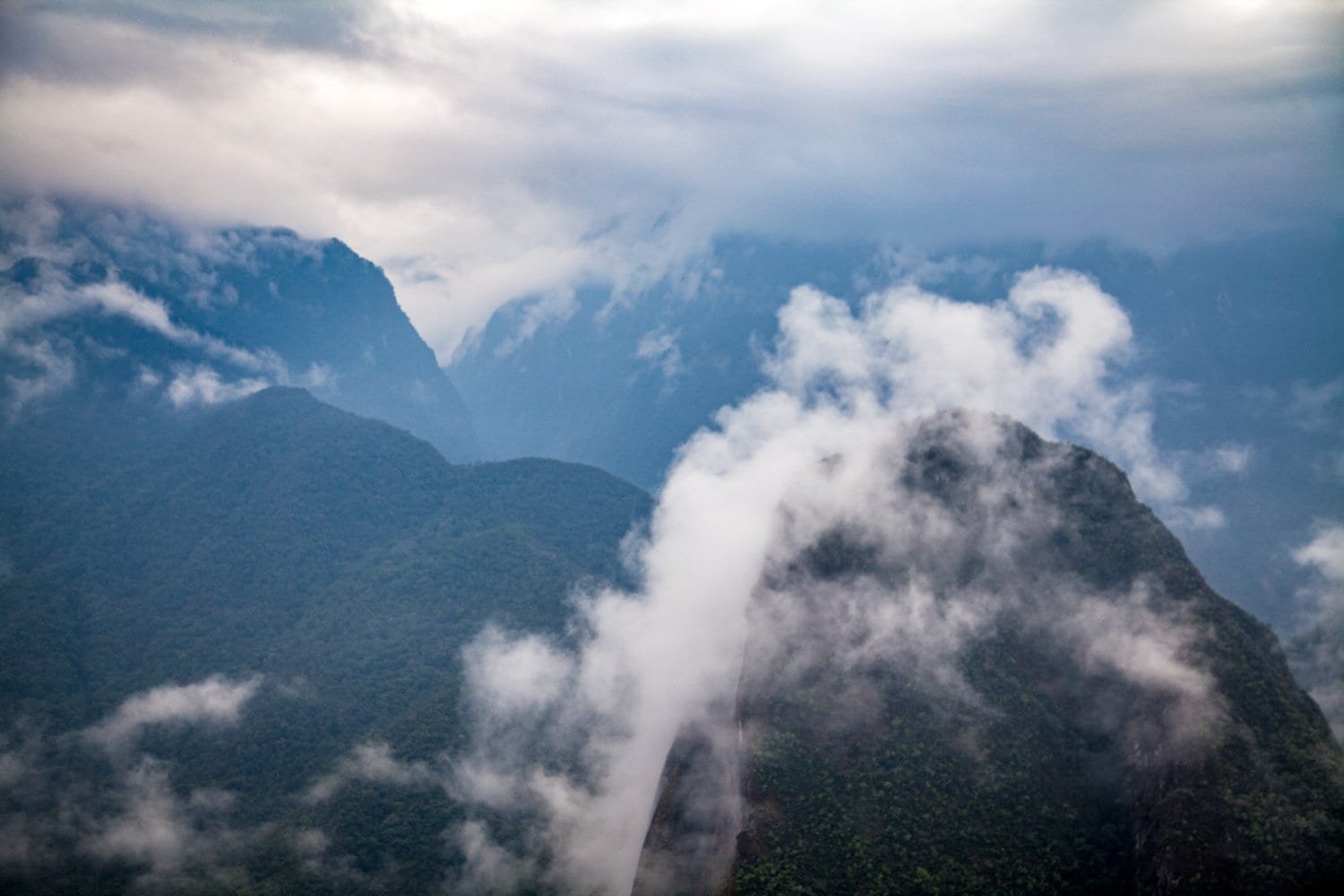 Circuits within Machu Picchu
Since July 2017, visitors have been required to choose one of three guided circuits on their first entry to Machu Picchu.
Circuits 1 and 2 are similar and visit the major sites. Circuit 2 is less extensive and demanding than Circuit 1. Circuit 3 is adapted for visitors with impaired mobility.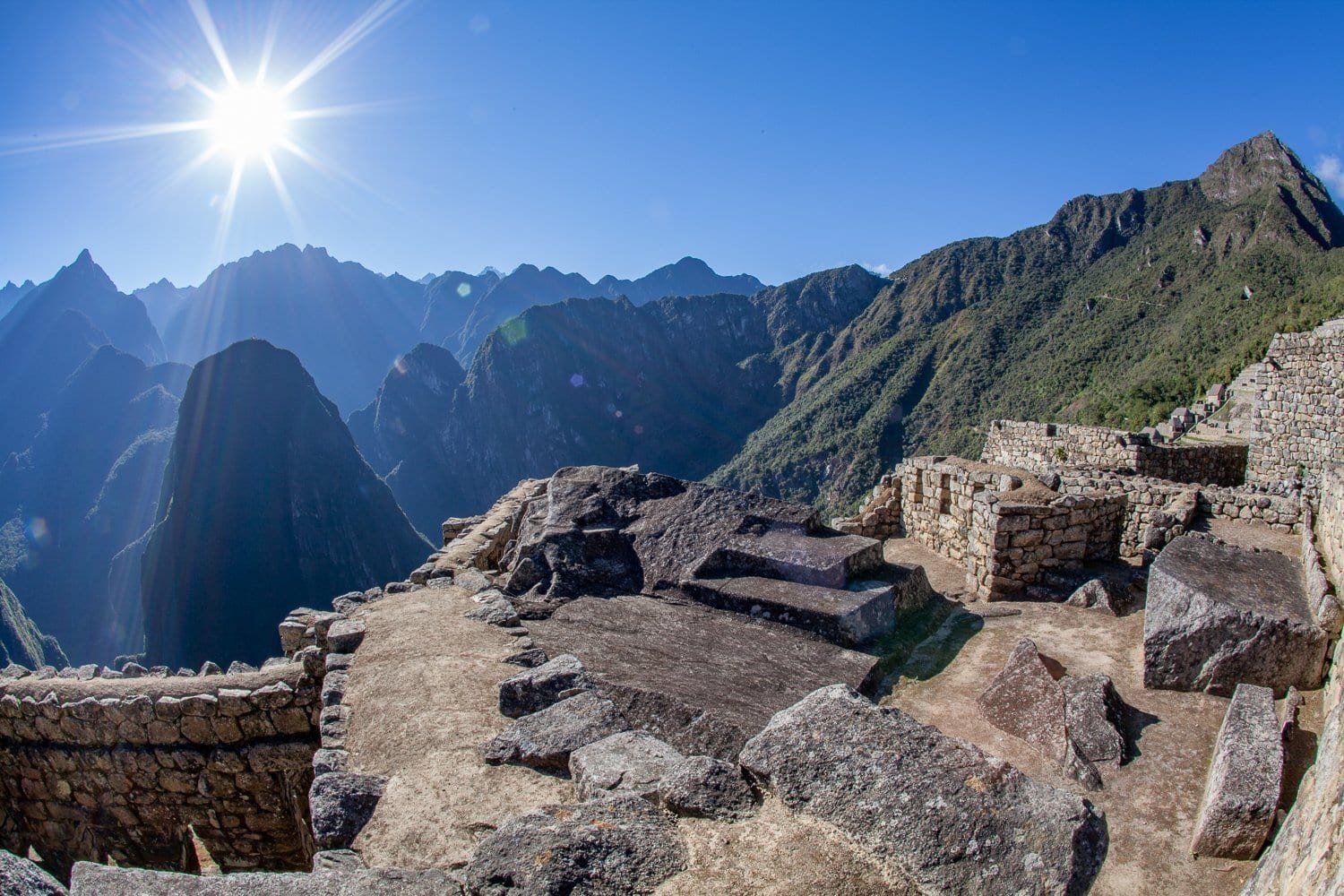 Sunrise & Sunset at Machu Picchu
Because Machu Picchu lies approximately 900 miles or 13 degrees south of the equator, the hours of sunrise and sunset vary little with the seasons.
From June to August, sunrise is around 6:00AM and sunset near 5:45PM. During the longer days of the December to February summer season, sunrise is as early as 5:15AM, with sunset around 6:20PM.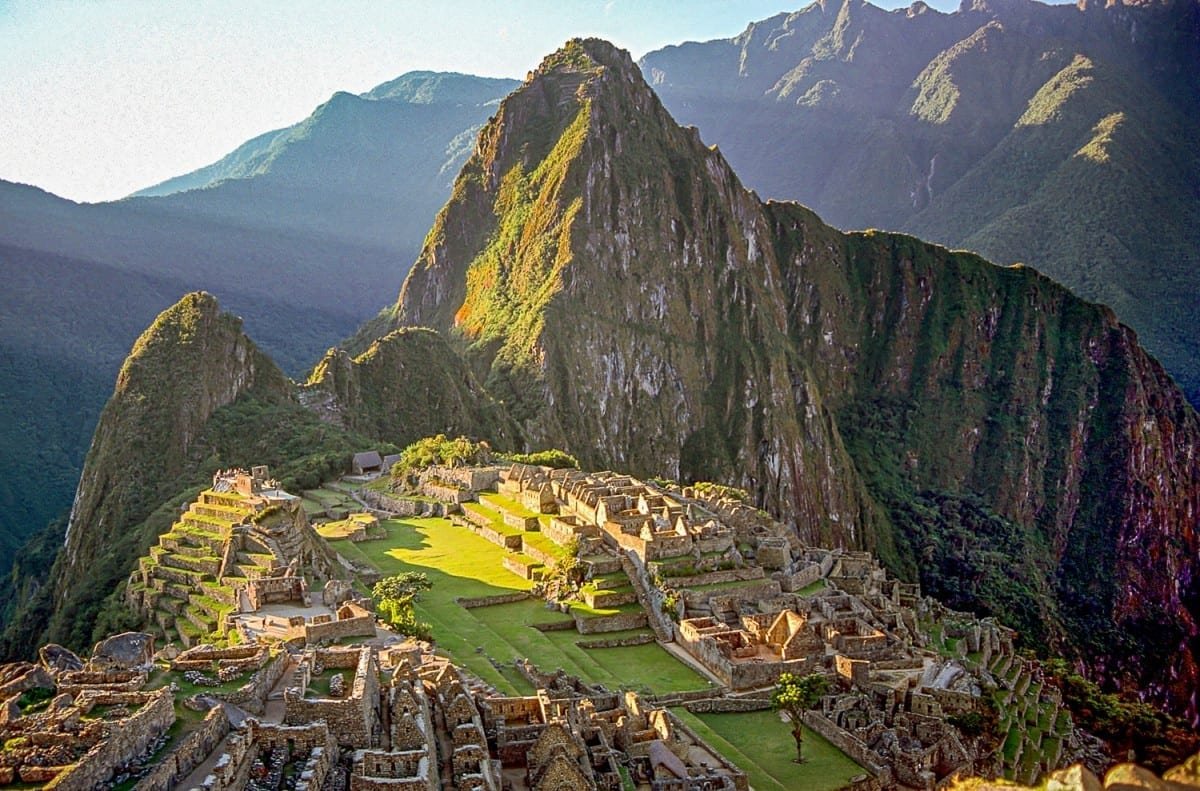 The first bus up the mountain from Aguas Calientes begins its ascent at 5:30AM. The last bus returns from the national park gate at 5:30PM. For security and safety reasons, moonlight entry to the park is no longer allowed.
First light at Machu Picchu can be magical, but don't expect a beam of light to shine over a mountain, through a rainbow, and hit the Inti Huatana. Most days, the site is obscured by mist or clouds in the morning. Even on clear days, sunrise is more of a gradual lightening of the sky.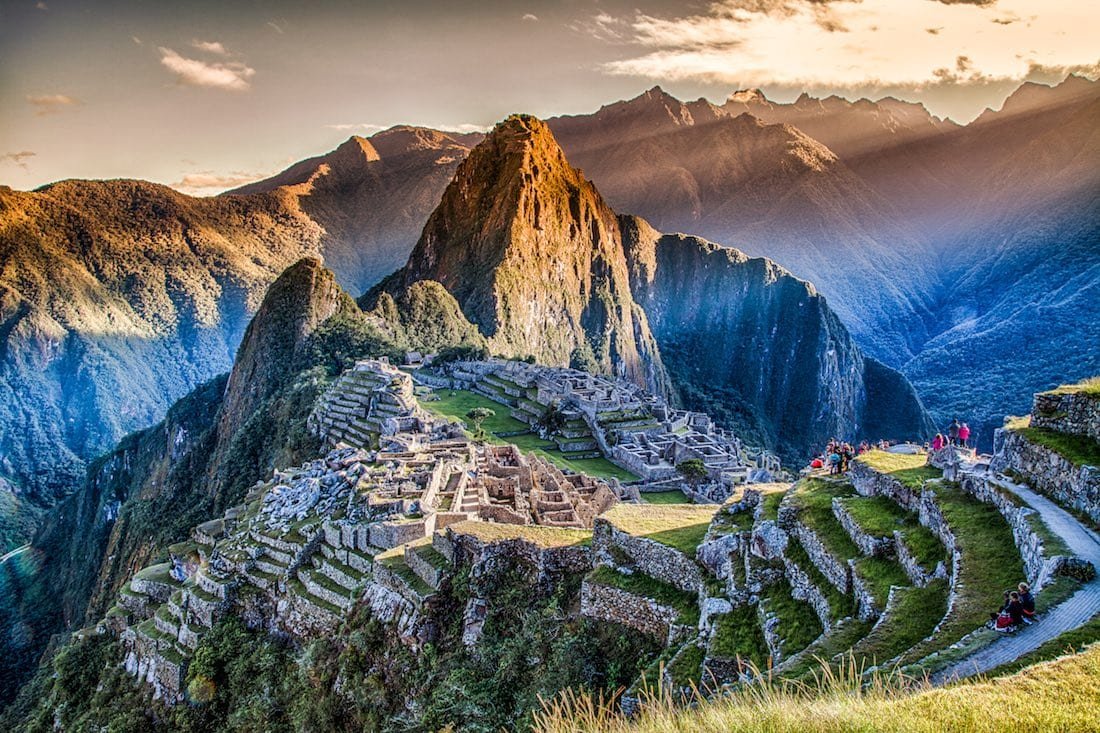 Dreaming of Machu Picchu? Download our Machu Picchu guide.
LANDED provides personalized, custom travel within Central America, South America, and the Antarctic. We'll design and manage a trip that's tailored to you.
Experience the trip of a lifetime. Speak with one of our expert travel planners today at 801.582.2100.