Sumaq Machu Picchu Hotel rests at the edge of Aguas Calientes town, just across the Vilcanota River from the base of Machu Picchu Mountain. By road, guests can reach the gateway of Machu Picchu National Park in only 30 minutes.
Conceived and operated by the Clavijo family, Sumaq is a reflection of the family's warmth and Andean roots–rich textiles, dark wood, hand-cut stone, and vibrant accents. Although the hotel was christened in 2010, the interiors were fully renovated in 2017.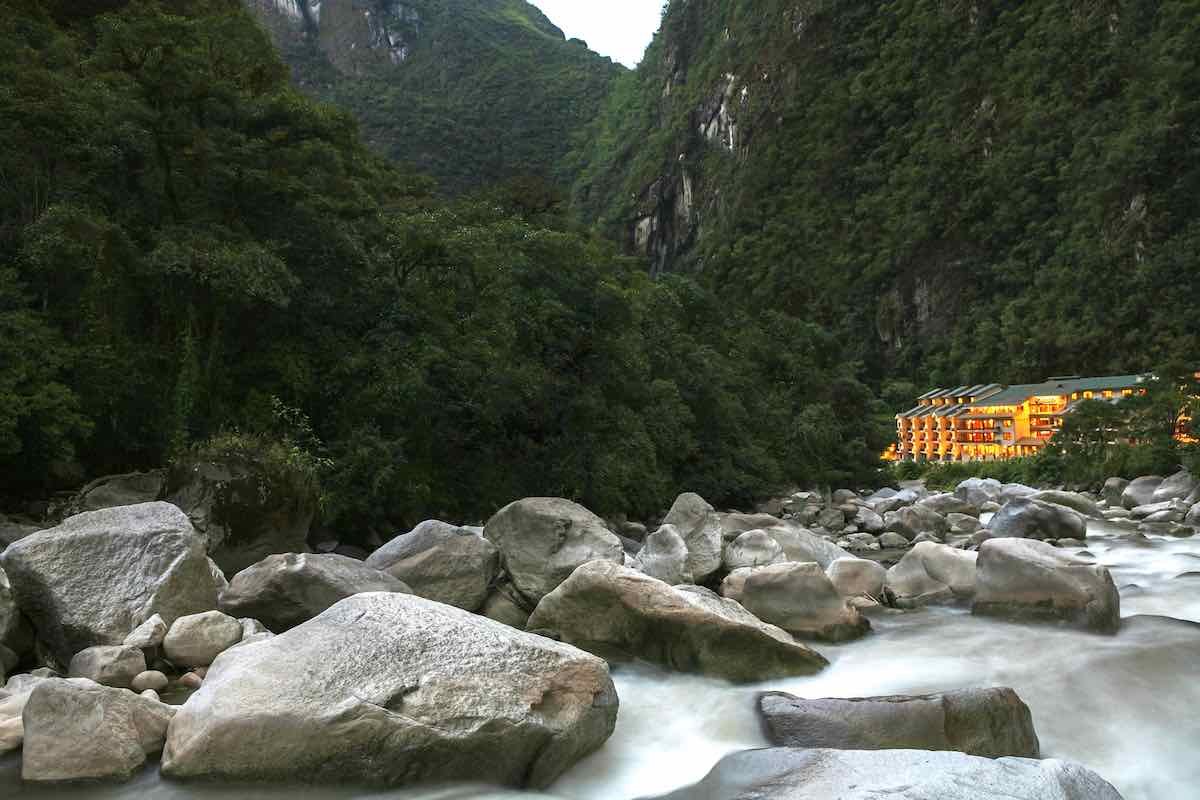 Accommodations 
The hotel's 62 guest rooms are generously sized and appointed.
Rooms are furnished with complimentary drinking water, coffee and tea service, bathtub, television, goose-down comforters, security box, bathrobes, slippers, luggage storage, Wi-Fi, and hair dryers. Each room offers a view of the river and the forest beyond.
Supplemental oxygen is available upon request.
Some upper category rooms also feature jetted tubs and private balconies.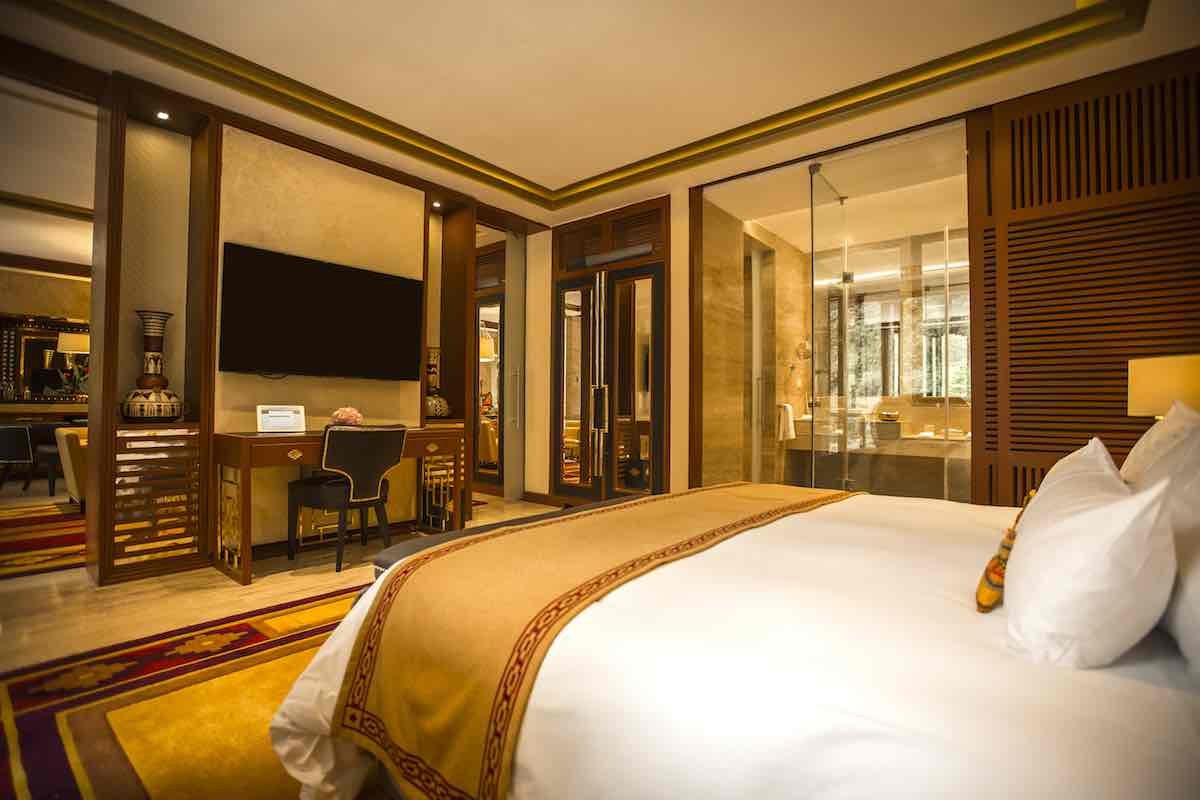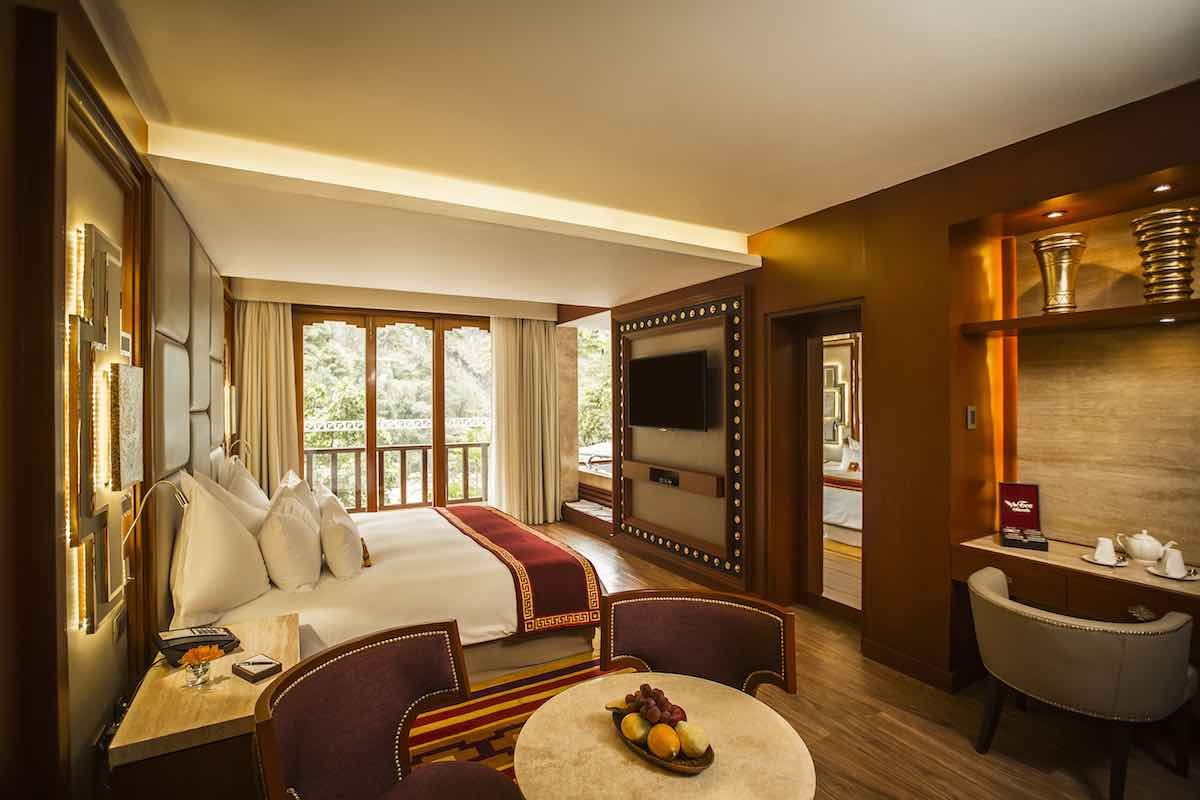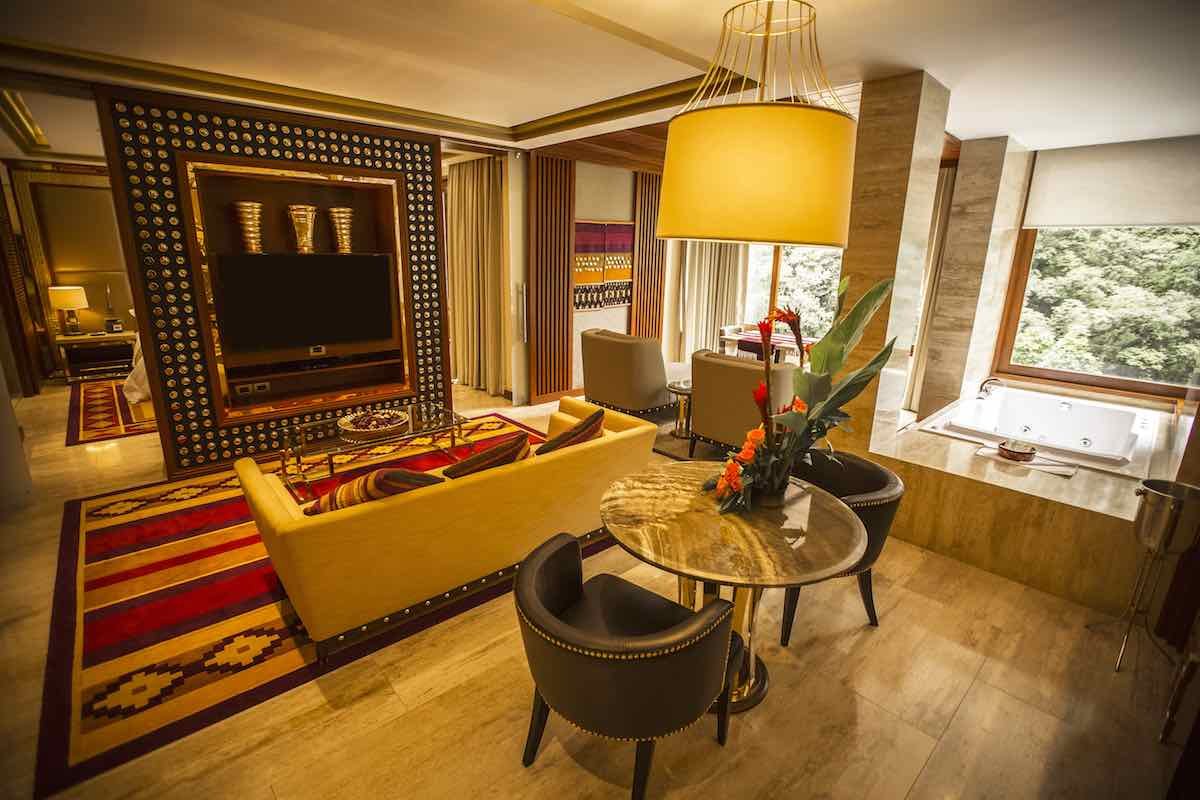 Amenities
The hotel also features a bar, lounge, fireplace, restaurant, and a spa offering massages and facials. Laundry service is available upon request.
The friendly concierge can also arrange cooking classes, shamanic ceremonies, and Andean storytelling sessions.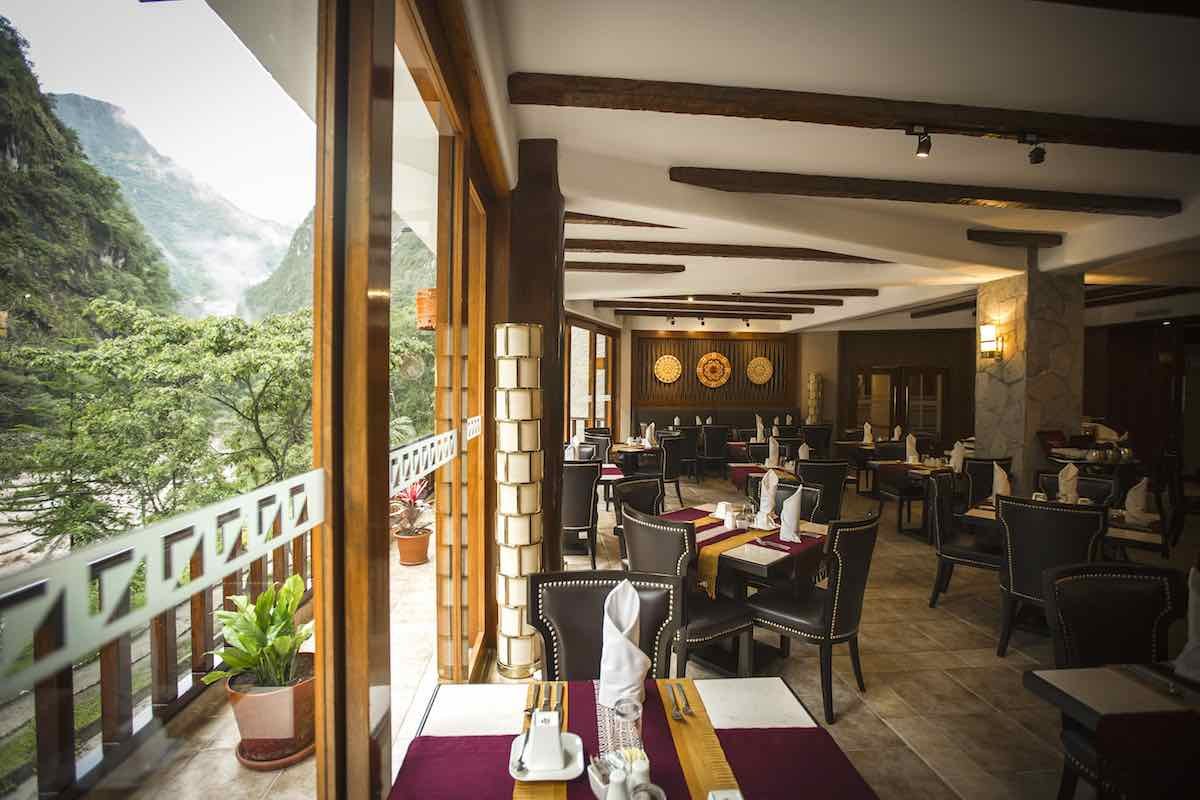 Activities
LANDED arranges privately guided tours of Machu Picchu and surrounding areas.
Machu Picchu is an engineering marvel—a city in the clouds surrounded by sheer precipices. The site contains 140 known structures, including temples, palaces, ritual baths and dwellings. The city also includes agricultural terraces and over 100 flights of stone stairs.
Want to learn more?  Speak with one of our expert travel designers, or download our Machu Picchu guide.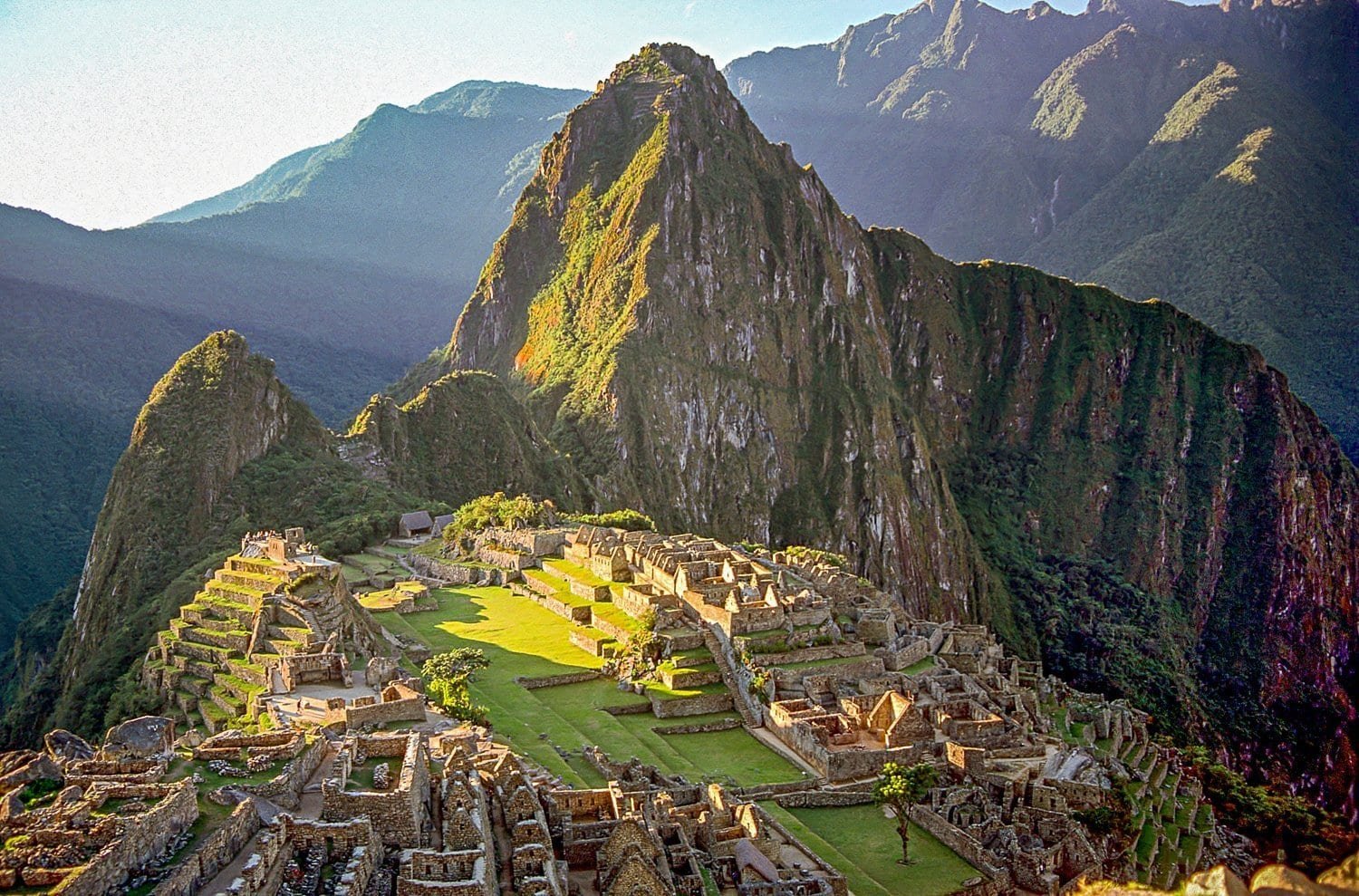 ARE YOU CONSIDERING A STAY AT SUMAQ MACHU PICCHU HOTEL? LANDED PROVIDES PERSONALIZED, CUSTOM TRAVEL WITHIN CENTRAL AMERICA, SOUTH AMERICA, AND THE ANTARCTIC. WE'LL CREATE A UNIQUE ITINERARY PLAN TAILORED TO YOUR INTERESTS AND DREAMS. EXPERIENCE THE TRIP OF A LIFETIME. SPEAK WITH ONE OF OUR EXPERT TRAVEL PLANNERS TODAY AT 801.582.2100.