ALYA: GALAPAGOS MOTOR CATAMARAN
Constructed in 2017 and based in the Galapagos Islands, Alya is a charter vessel with capacity for 16 passengers in 9 cabins. As a charter vessel, it is only available to one private group at a time.
This Galapagos motor catamaran carries a crew of nine. Crew members are Spanish and English-speaking, and a certified naturalist guide will assure you a safe and informative journey through the Galapagos Islands.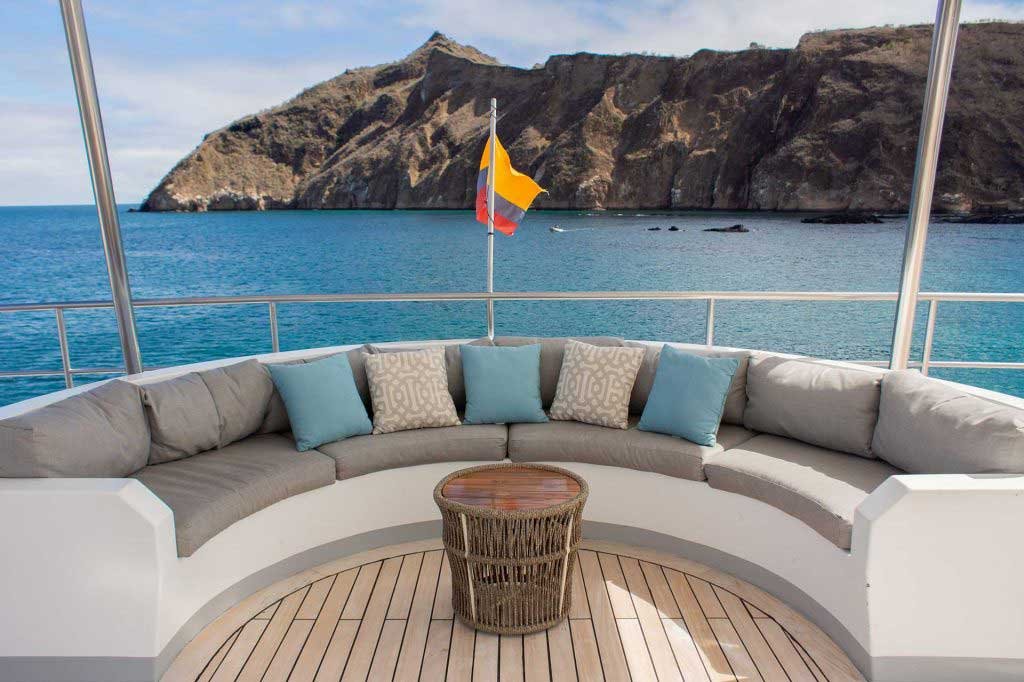 CABINS
The main deck has four 215 square foot double cabins. Other cabins onboard Alya range between 172 and 205 square feet.
Eight of the nine cabins onboard this Galapagos charter vessel feature private balconies. All cabins feature ocean views and have private bathrooms with hot water, closets, feather pillows, cotton sheets, air conditioning, hair dryer, telephone for internal communication on board, safety box, and high speaker.
All cabins can be arranged with your choice of one double bed or two twin-size beds.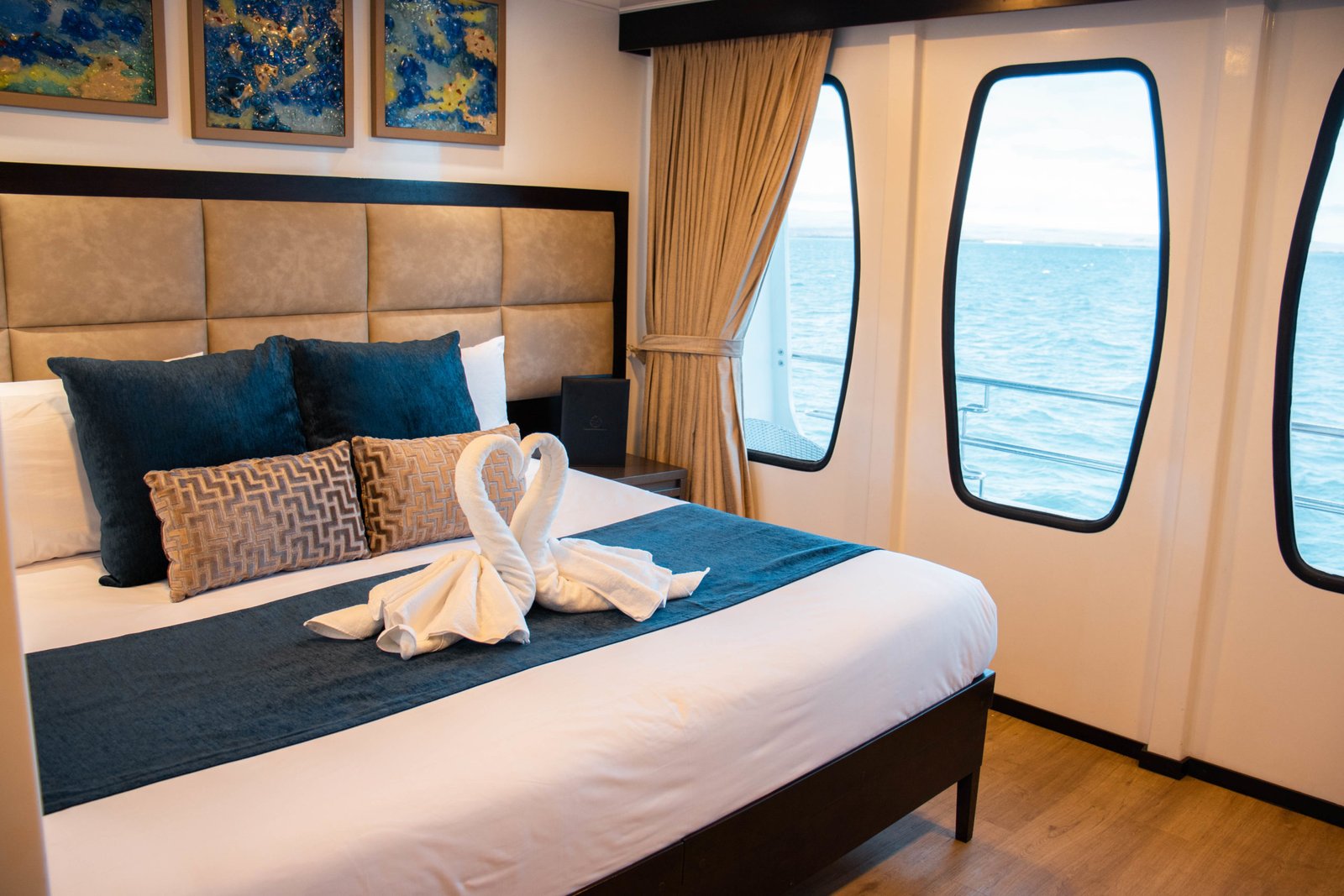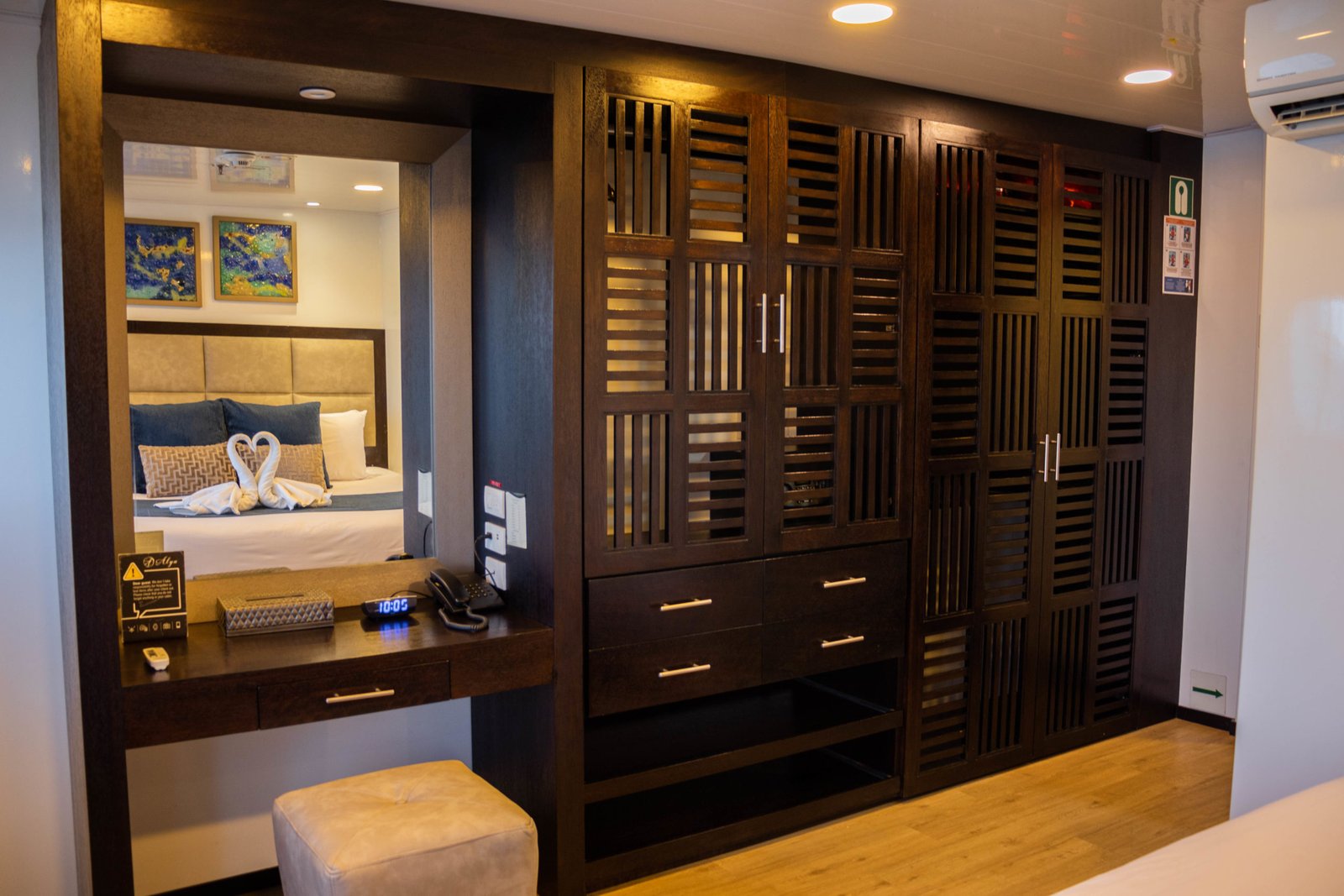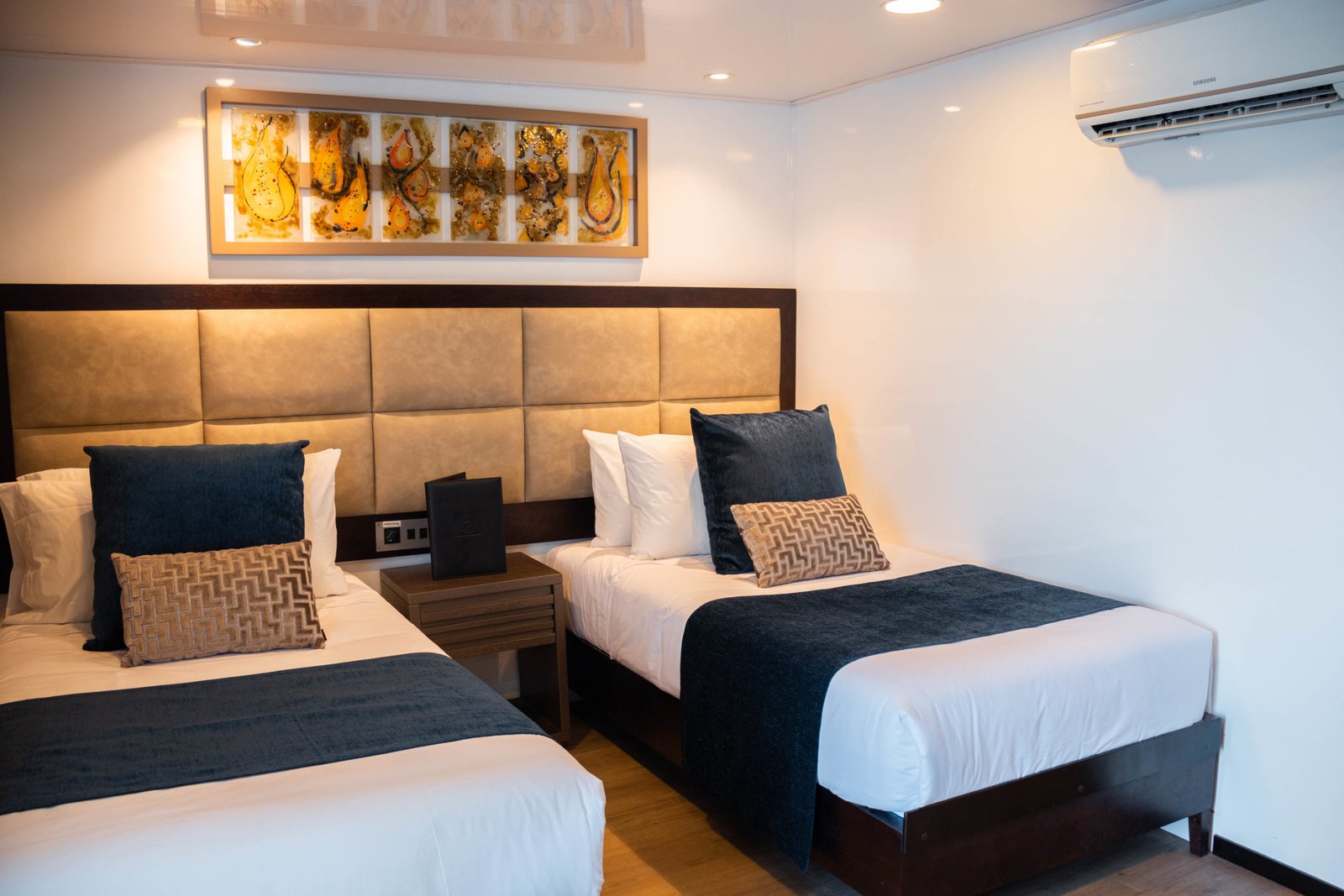 AMENITIES
Alya's social areas are decorated with molten grass, inspired on the endemic species of Galapagos.
Among Alya's amenities and services you'll find diverse social areas including a sundeck with outdoor jacuzzi, library with a DVD collection, dining room and two bars.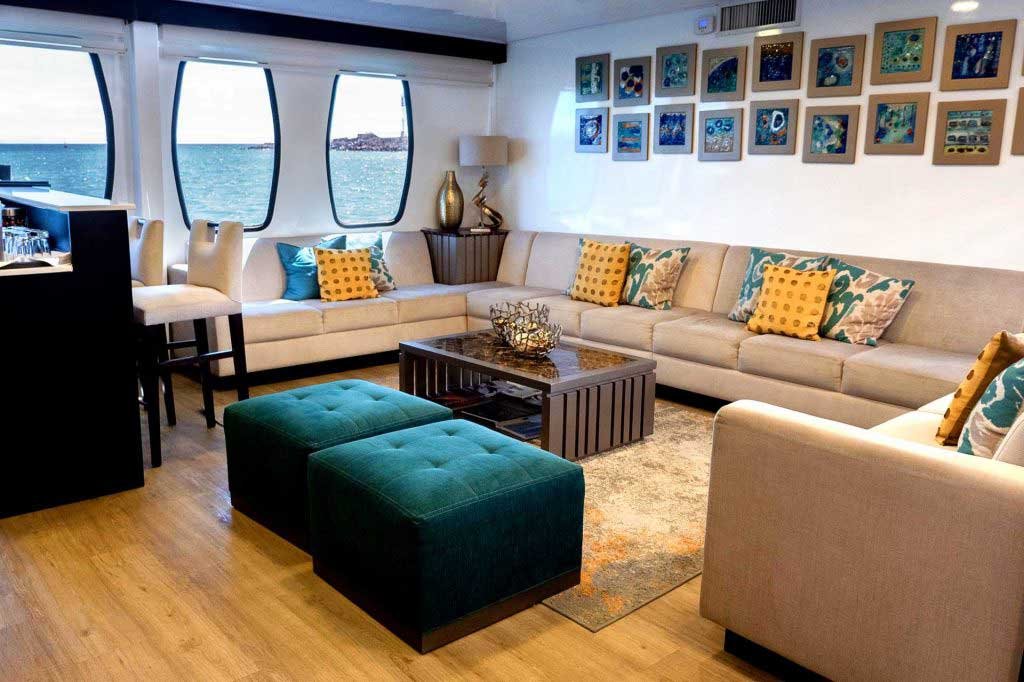 The vessel's dining area features two tables for nine people each. An al fresco area is also available in the upper deck. This 'outdoor dining room' also features a bar with soft and alcoholic drinks.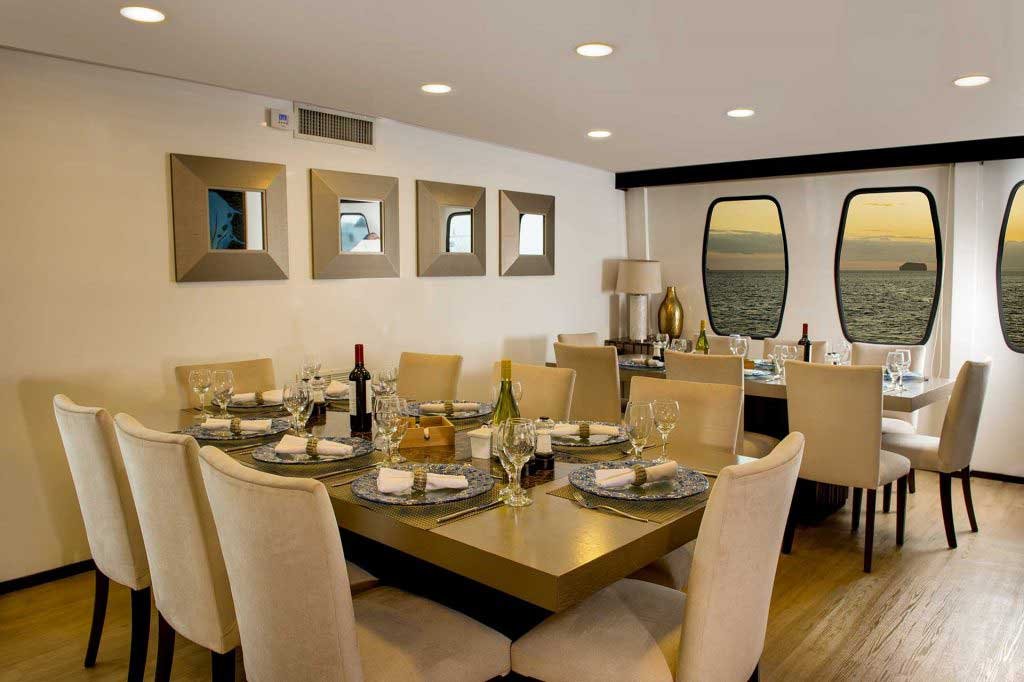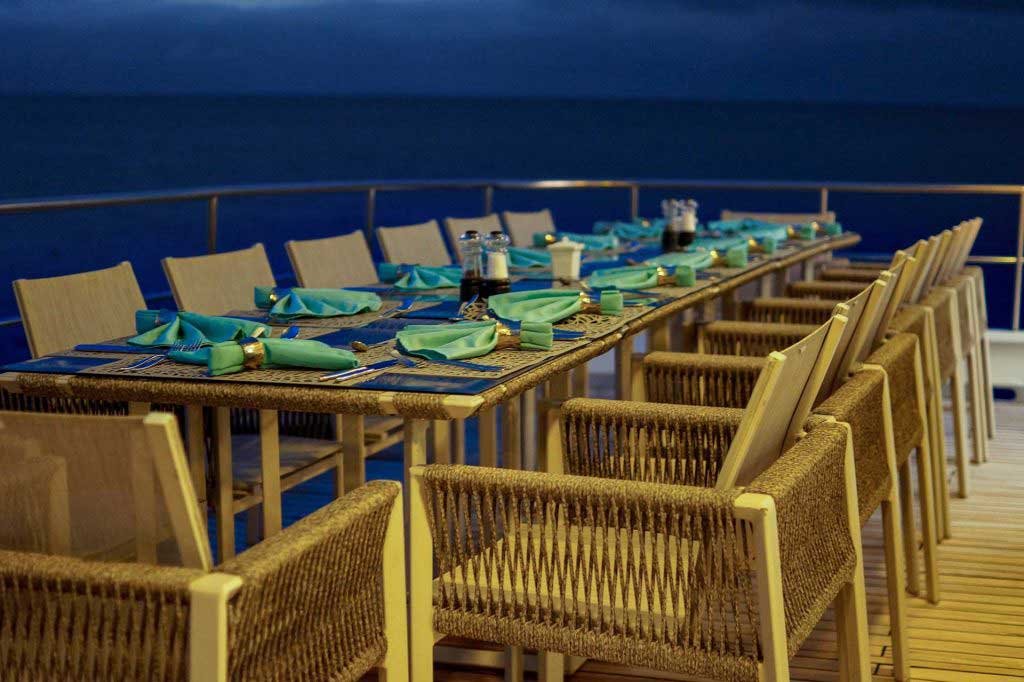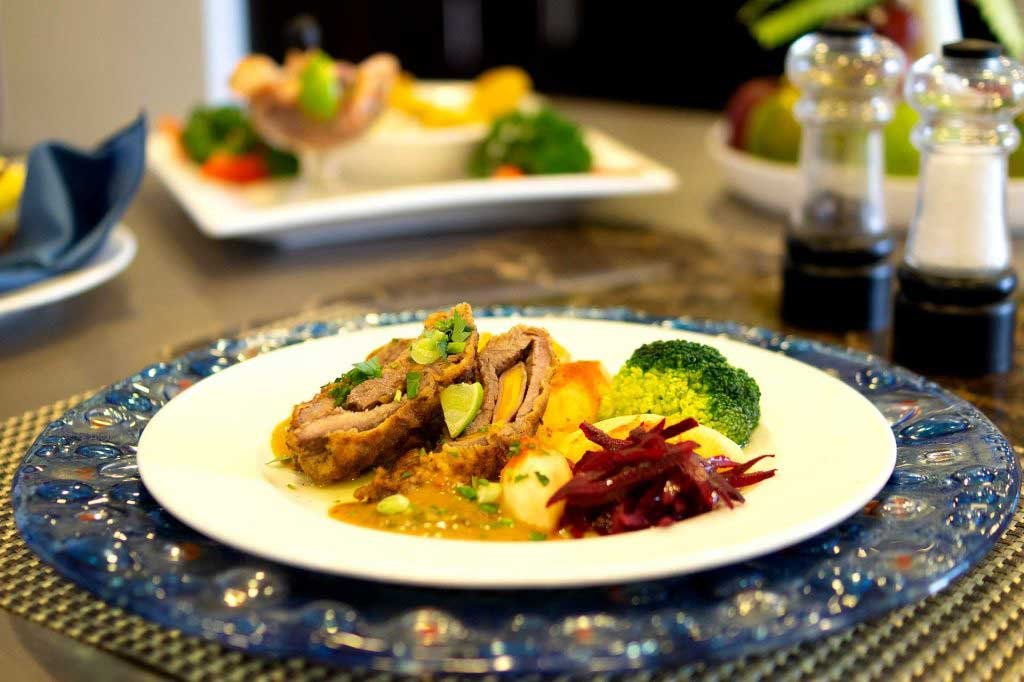 ALYA GALAPAGOS CHARTER OPTIONS
This luxury-class, 16-passenger boat is available for charters of five and six-day cruises through the archipelago. During your Galapagos cruise onboard the Alya, you can enjoy activities such as snorkeling, kayaking, panga (dingy) navigations, swimming, wildlife viewing, photography, and hiking.
Itineraries aboard the Alya offer a "Northern Route", a "Western Route", and a "Southern Route". Each route has its own highlights and advantages; there is an itinerary for everyone.
During your cruise, you'll explore the islands with a naturalist guide, observing the remarkable Galapagos wildlife and experiencing this otherworldly landscape up-close.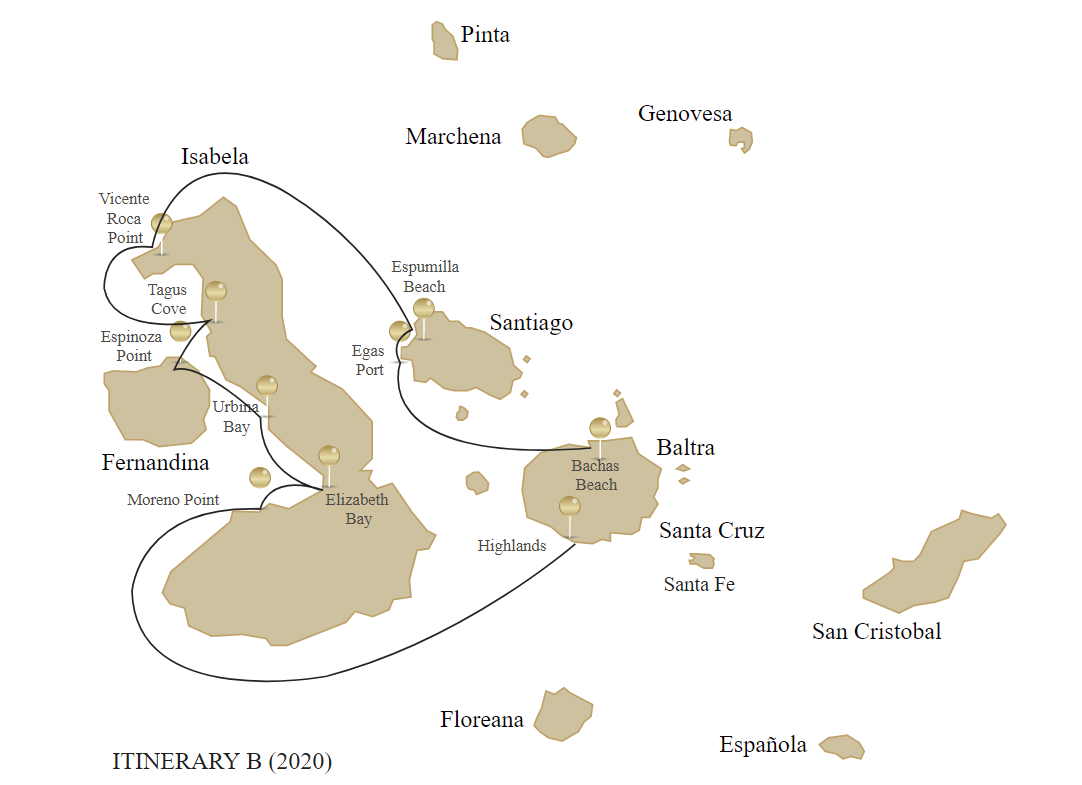 VESSEL SPECIFICATIONS
Alya is 115 feet long, with a 43 foot beam. Equipped with two Cumming Motors of 350 horse-power, the vessel has a cruising speed of 12 knots.
This luxury cruise was constructed in Guayaquil in 2017, carries two life rafts, two zodiacs, and has compete communication system with the Galapagos office and Ecuadorian Marine.
Would you like more information on Galapagos Yacht Charters? Speak to a Galapagos Specialist at LANDED, or browse our free Galapagos Charter Yacht & Catamarans guide.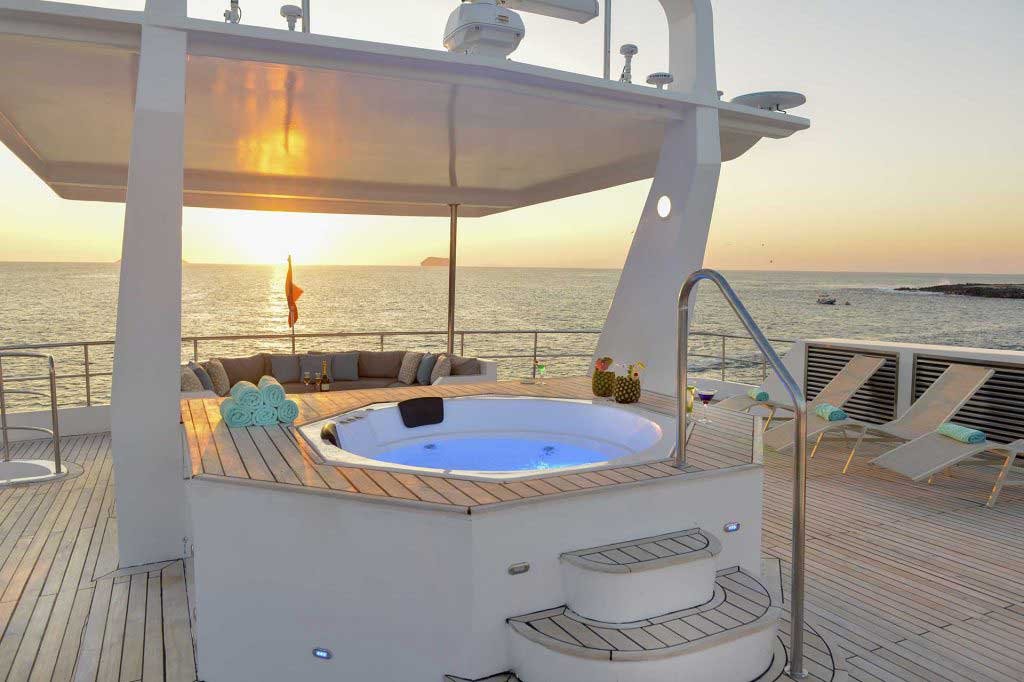 Charters aboard Alya can be combined with pre- and post-cruise touring in mainland Ecuador, Peru, Panama, Colombia, or Costa Rica. Contact LANDED at 801.582.2100 for full information and availability. We will respond to your request the same day.