Galapagos Yacht Charters and Catamarans
Are you looking for a private Galapagos yacht charter?
Galapagos luxury charters of motor yachts, catamarans, tri-marans, and masted sailing ships can all be arranged for private multi-day cruises in the Galapagos Islands.
Most Galapagos cruises span 7-nights, although we can arrange 3-night, 4-night, and 5-night options. Although the archipelago has only about 80 luxury Galapagos cruise vessels for passengers, the fleet has a lot of variety.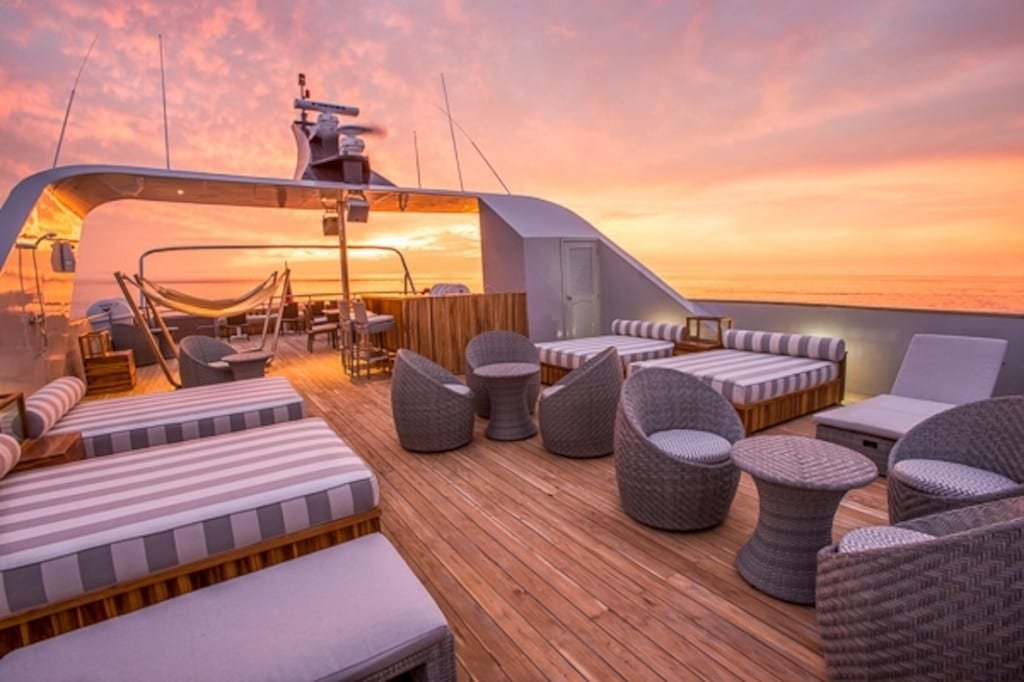 Galapagos luxury yacht charter options range from classic sailboats (with four guest cabins), to large luxury motor-yachts (with cabins for 16 or 32 passengers), and even small ships (with a maximum capacity of 100 guests).
We have direct relationships with approximately 30 of the best Galapagos luxury cruise ships, yachts, and multi-hulled cruisers.
The three pillars of a Galapagos cruise experience are: the vessel, the guides, and the itinerary. Each choice matters.
With this in mind, LANDED created this free Galapagos yacht charter guide to help you navigate your options for cruising the Galapagos Islands.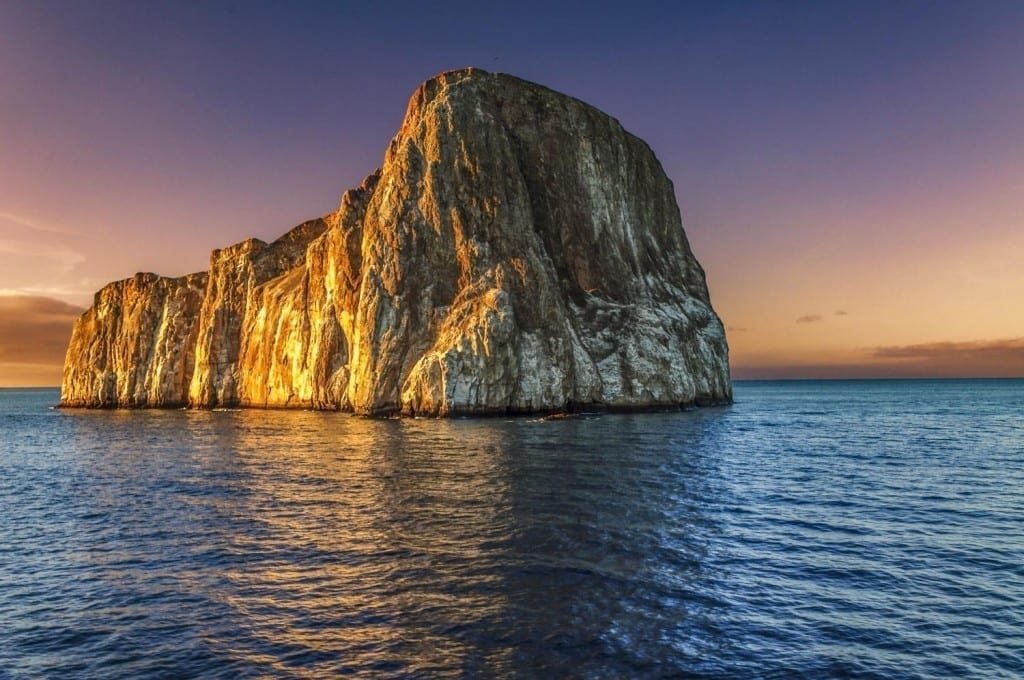 Introduction to the Galapagos Archipelago
The Galapagos Islands, also known as the "Enchanted Isles" or Islas Galapagos, offer some of the world's best wildlife viewing. The wildlife here interact with humans in a unique manner–a combination of curiosity and playfulness.
UNESCO declared the Galapagos Islands a World Heritage Site in 1975, and a Biosphere Reserve in 1985.
The archipelago and surrounding waters are also protected as a national park, marine reserve, and whale sanctuary.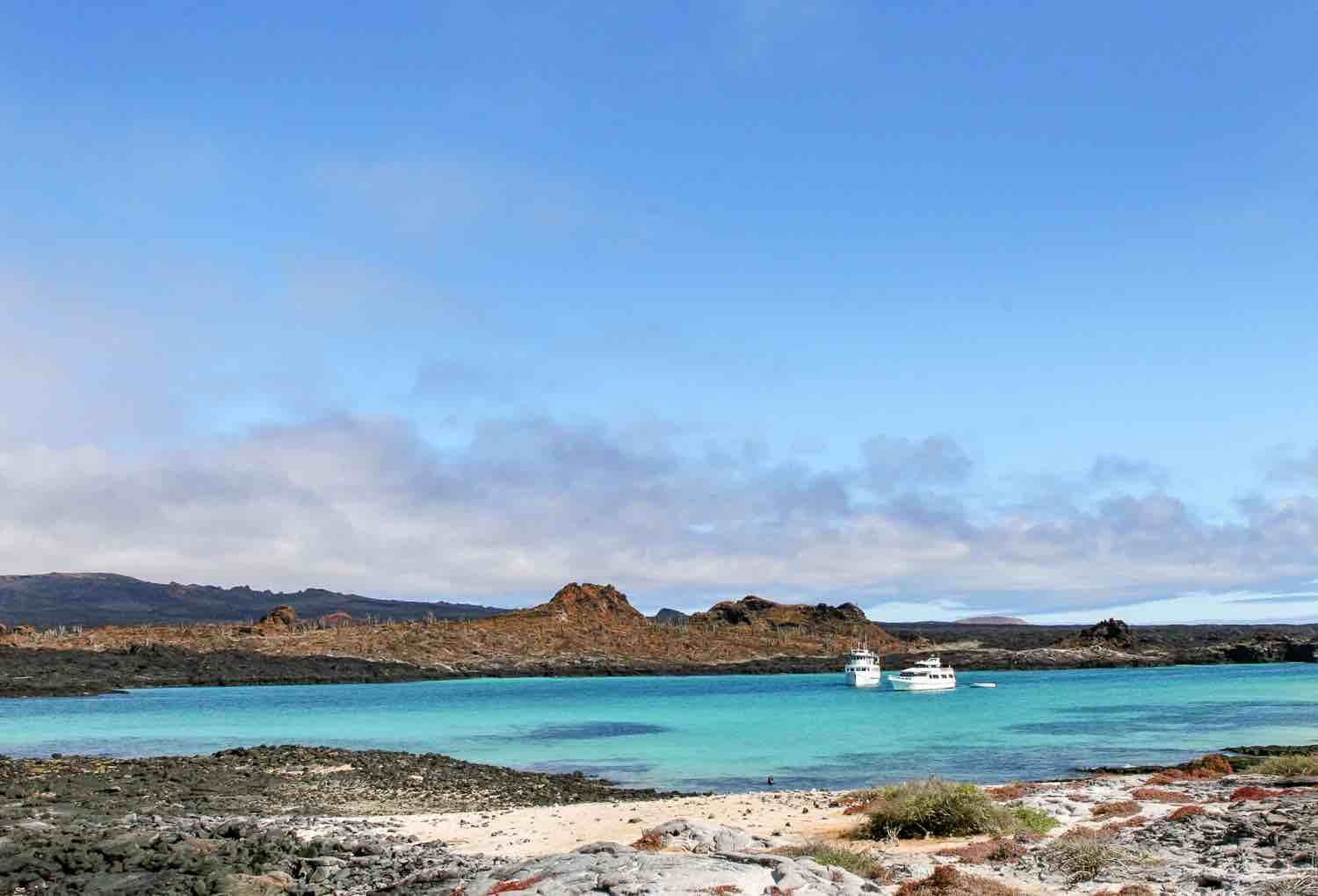 Galapagos Leisure Activities
Under the supervision of licensed naturalist guides, passengers on a Galapagos luxury cruise can enjoy leisure activities including, but not limited to:
Stand Up Paddle Boarding
Observing Mating Rituals
Walks Along The Beach
Exploring Volcanoes
Wildlife Watching
Horseback Riding
Mountain Biking
Panga Rides
Fishing
Hiking
Swimming with Sea Lions
Dolphin Watching
Whale Watching
Birdwatching
Sea Kayaking
Scuba Diving
Sunbathing
Snorkeling
Surfing
Caving
Visitors to the Galapagos Islands can also learn about the unique adaptations of resident species.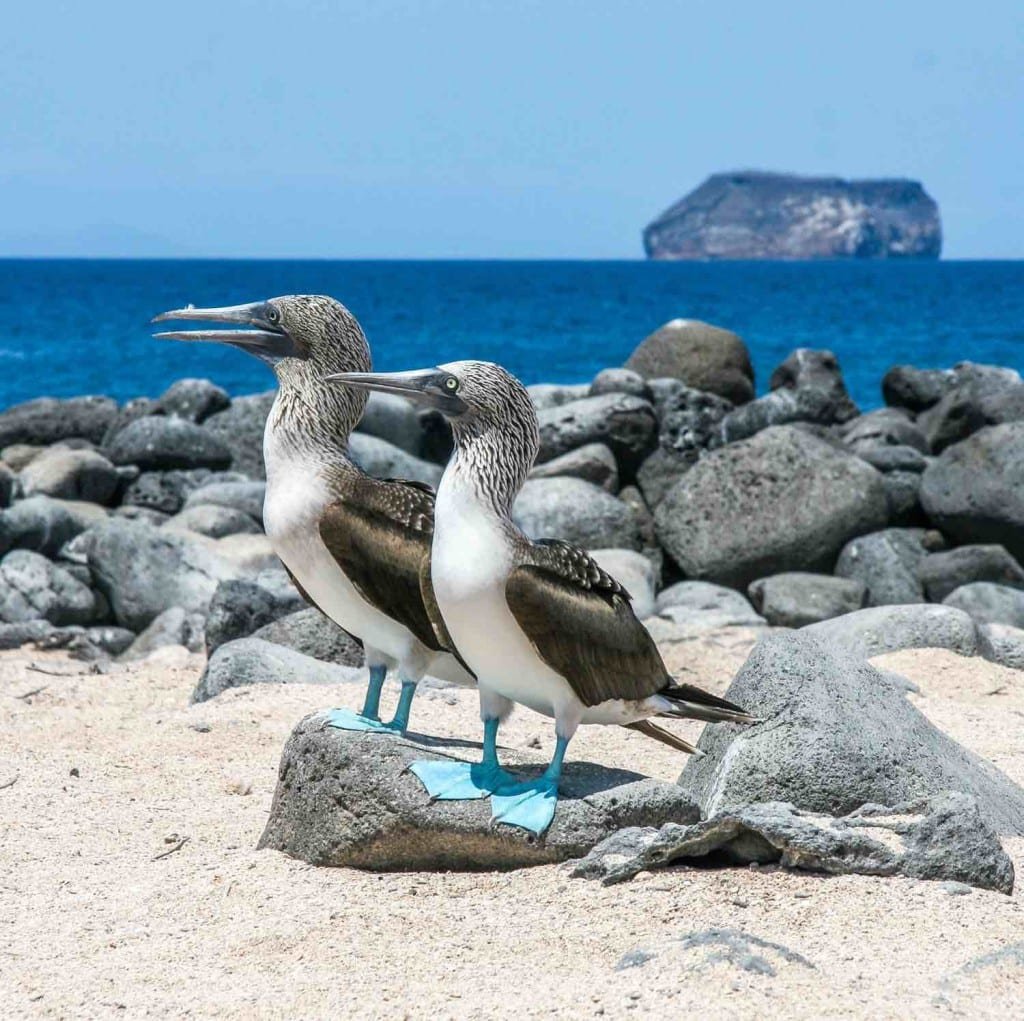 Species of The Galapagos
Some opt for a chartered Galapagos luxury cruise to enhance their wildlife watching experience in the archipelago.
The freedom offered by a Galapagos yacht charter allows visitors to enjoy a tailor-made itinerary, emphasizing their unique interests.
Your Galapagos guide can help you seek out and spend time near the species of greatest interest to you, such as sea lions, giant tortoises, flamingos, penguins, boobies, or marine iguanas.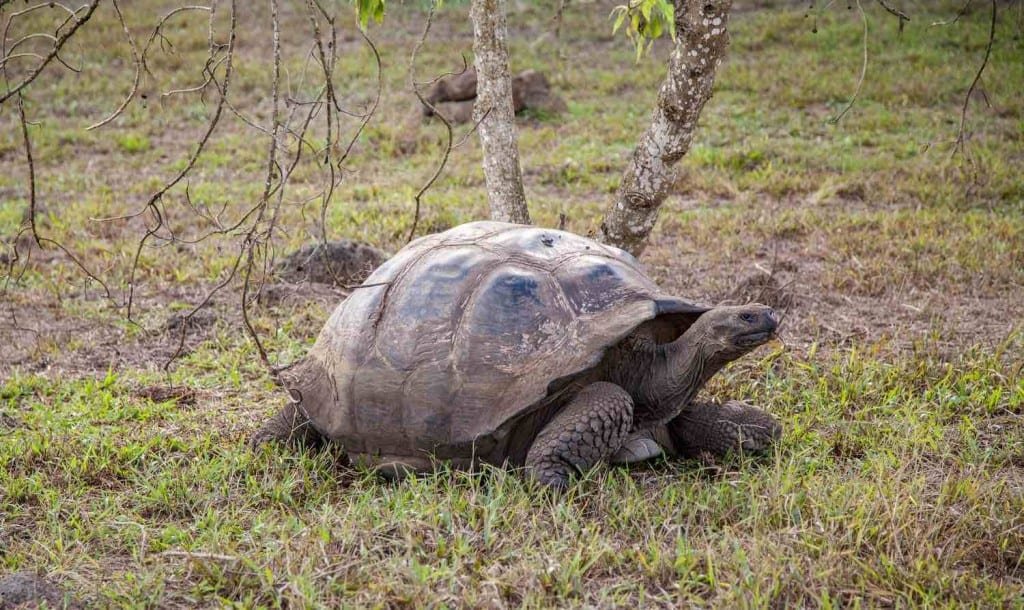 LANDED can also help you choose a cruise itinerary that increases your chance of seeing the rarest animals, such as flightless cormorants or albatrosses.
Nearly all the reptiles (97%), the large majority of avian species (80%), one-third of the plants (30%) and one-fifth of marine species (20%) found in the Galapagos are endemic.
Notable Galapagos species include:
Giant Galapagos Tortoises
Magnificent Frigatebirds
Galapagos Mockingbird
Galapagos Flycatchers
Large Painted Locusts
Galapagos Hoary Bats
Red-Footed Boobies
Galapagos Penguins
Galapagos Fur Seals
Galapagos Batfish
Galapagos Doves
Waved Albatross
Marine Iguanas
Lava Lizards
Galapagos Pink Land Iguanas
Nazca (Masked) Boobies
Flightless Cormorants
Galapagos Flamingos
Blue-Footed Boobies
Sally Lightfoot Crabs
Galapagos Sea Lions
Short-Eared Owls
Galapagos Hawks
Painted Locusts
Darwin Finches
Lava Herons
Lava Gulls
Red Bats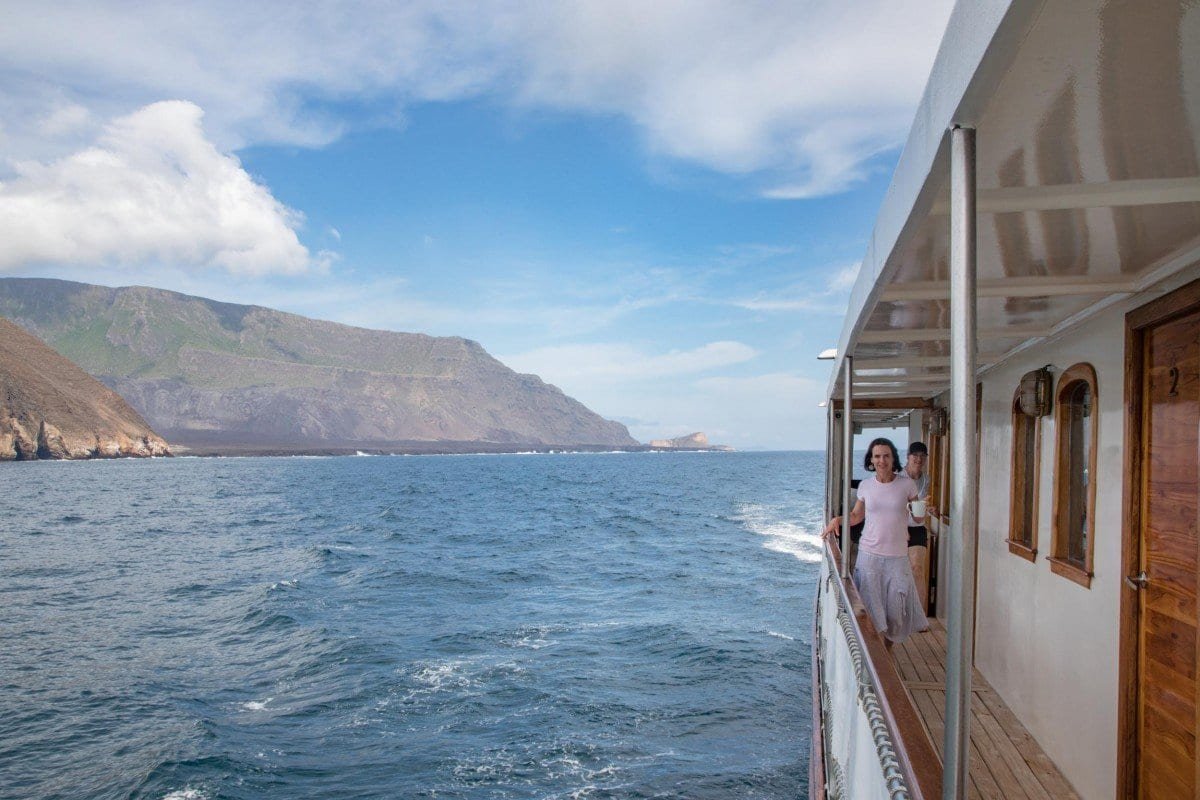 Galapagos Seasons and Climate
The Galapagos Islands are a year-round destination with two distinct seasons.
During the warm season (December to May) temperatures hover in the 80's and 90's. Rainfall is uncommon but strong, with water temperatures near the surface averaging 75°.
The Garua, or cool season (June to November) brings fog, drizzles and cool winds. Air temperatures during the Galapagos Garua reach the 70's, with water temperatures falling to the 60's.
These months are the height of the breeding season for many of the island's avian species.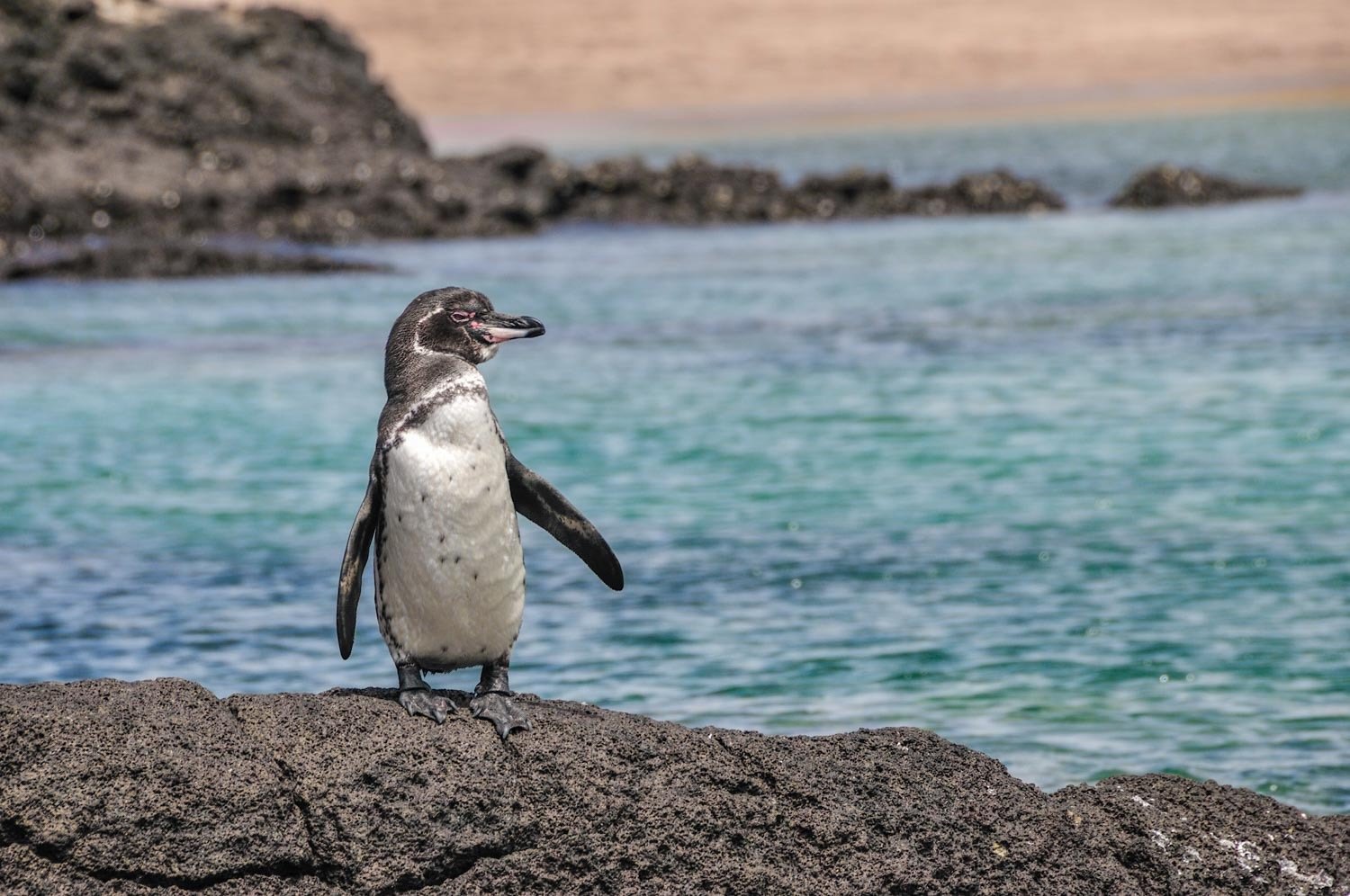 Many of the species found in the Galapagos archipelago can be observed up close. Your guide will help you maintain the appropriate distances. If an animal is curious, you are permitted to stand still while it approaches.
For example, it's not unusual for sea lions to swim playfully and closely with snorkelers.
Galapagos Charter Yachts
LANDED enjoys close partnerships with all of the top Galapagos luxury cruise operators in the archipelago.
Some of our favorite Galapagos yacht charter options are listed here: Best Cruises in the Galapagos.
Catamarans and Trimarans
For those looking for a different Galapagos charter experience, LANDED also arranges private cruises aboard Catamarans and Trimarans. These vessels are known for their stability and large cabin sizes.
Due to their shallow drafts, catamarans are capable of hugging the coast, avoiding wave action and allowing for even better wildlife viewing.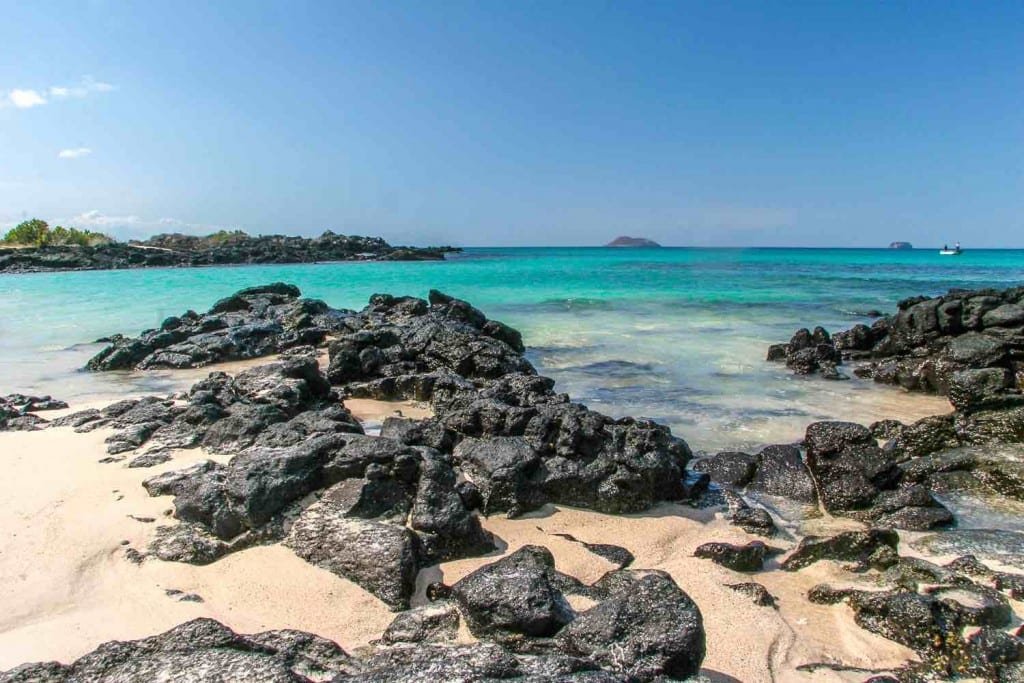 Islands and Geography
The Galapagos Islands are located in the equatorial Eastern Pacific, 604 miles west of the Ecuadorian coast. They are reached by air from Guayaquil, on the Ecuadorian mainland. Cruises begin on the islands of San Cristobal, Santa Cruz, or Baltra.
The Galapagos archipelago consists of 13 main islands, six junior islands, and over 100 islets and large rocks spread out over 45,000 square miles of ocean.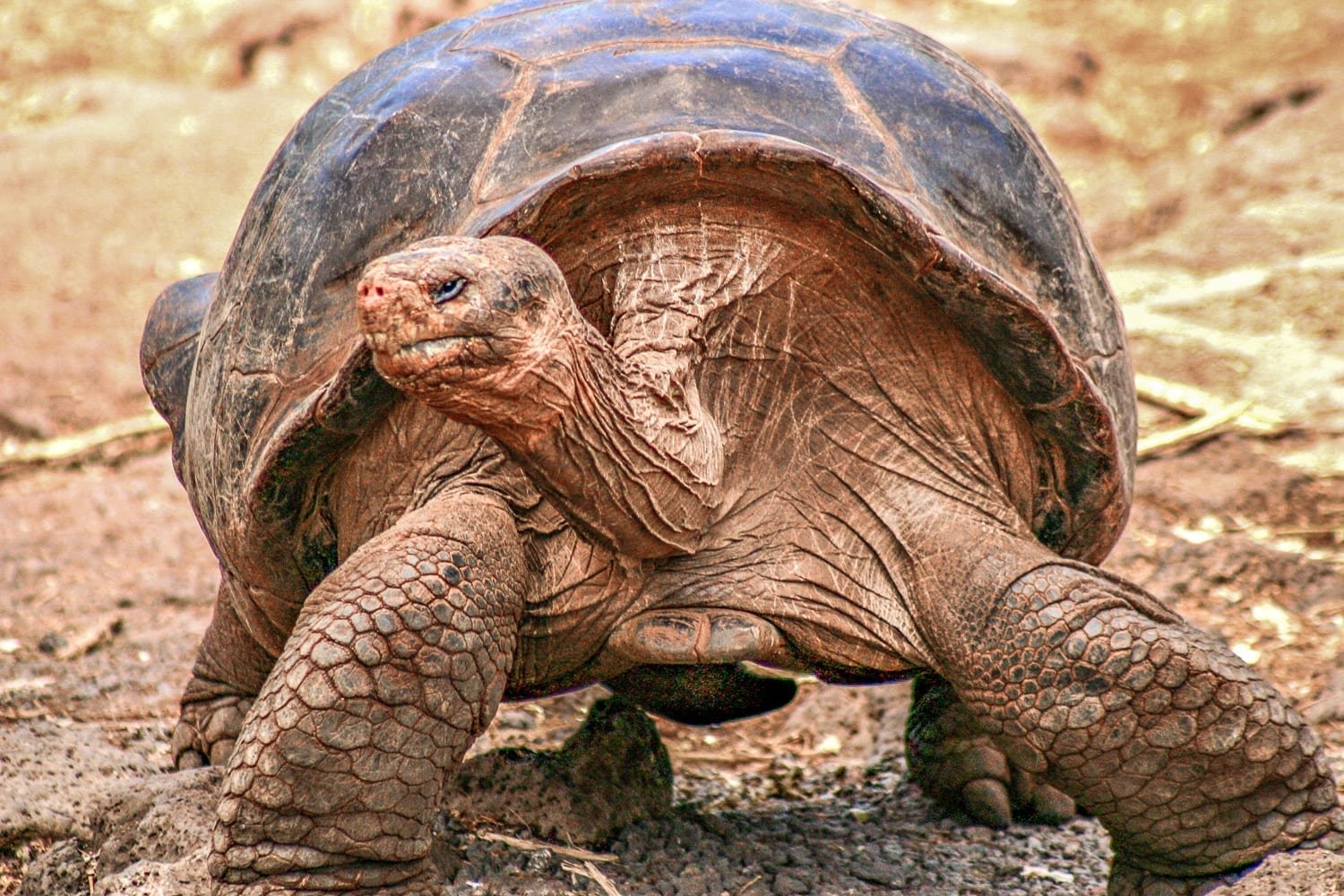 Baltra
Baltra (South Seymour) is home to the Galapagos Ecological Airport (airport code GPS). In recent history, South Seymour Island was also used as a military base.
South Seymour's pier is a five-minute drive from the air terminal. Dry, with scrubby vegetation. Baltra is located a short distance north of Santa Cruz.
Bartolome
Bartolome (Bartholomew) is a small island located just off the eastern side of Santiago.
Bartholomew is famous for iconic conical formation—Pinnacle Rock—around which penguins and sea lions can be observed.
Notably, Bartolome island has a wooden staircase leading to its summit and two sandy beaches good for swimming.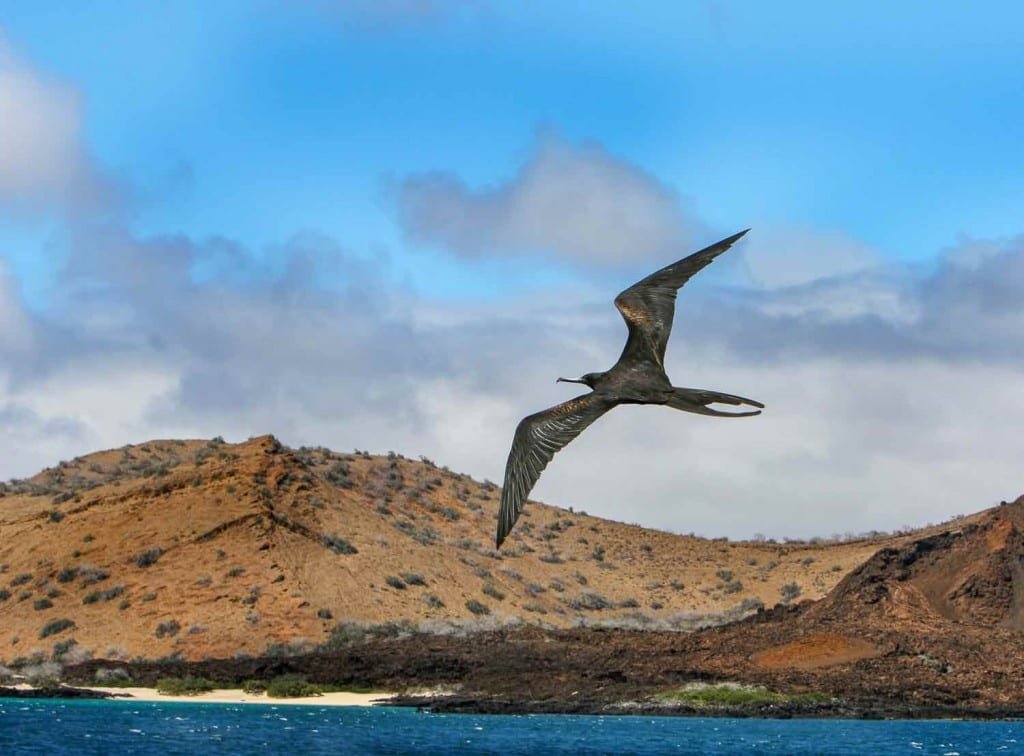 Darwin
Darwin (Culpepper) is the most remote island in the Galapagos, located at the far northwest of the archipelago.
This small island is home to various seabirds, but its main attraction is its sea life.
Divers come to Darwin Island to witness huge schools of hammerhead sharks, a rare sight in the central cluster of islands.
Espanola
Espanola (Hood) is the large southeastern-most island. Gardner Bay has a white sand beach populated by sea lions.
This is an excellent place to swim with these friendly mammals.
Punta Suarez is a nesting site for blue-footed boobies and Nazca boobies. Marine iguanas, Darwin finches, and Galapagos doves are also found here.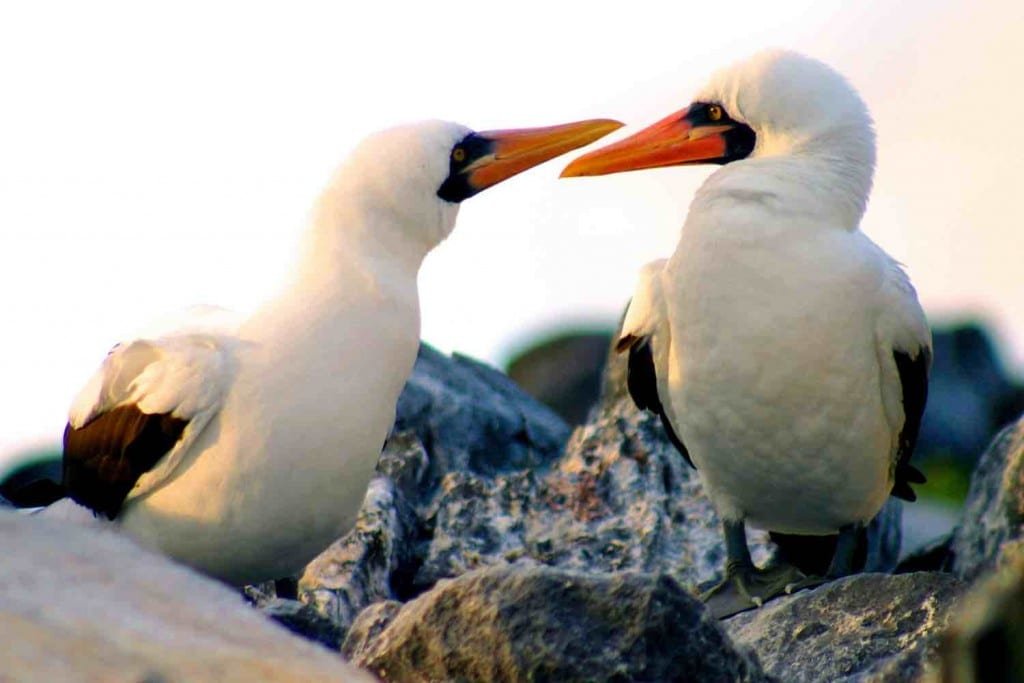 Fernandina
Fernandina (Narborough) is a large island found just west of Isabela, home to flightless cormorants, penguins, pelicans, sea lions, and mangrove forests.
The primary landing point for this island is Punta Espinoza, where visitors can walk among hundreds of marine iguanas on black lava rocks.
Geologically speaking, Fernandina is the newest island in the Galapagos.
Floreana
Floreana (Santa Maria or Charles) is a large island due south of Santa Cruz. Post Office Bay, located on the island's north side, is the site of the do-it-yourself mail barrel set up by 18th-century whalers.
Visitors can spot Flamingos at Point Cormorant and observe sea turtle nesting on Florena Island. Floreana is also home to El Mirador, one of the newest accessible Galapagos sites.
Some of the best snorkeling areas in the Galapagos Archipelago are found off the shores of Floreana.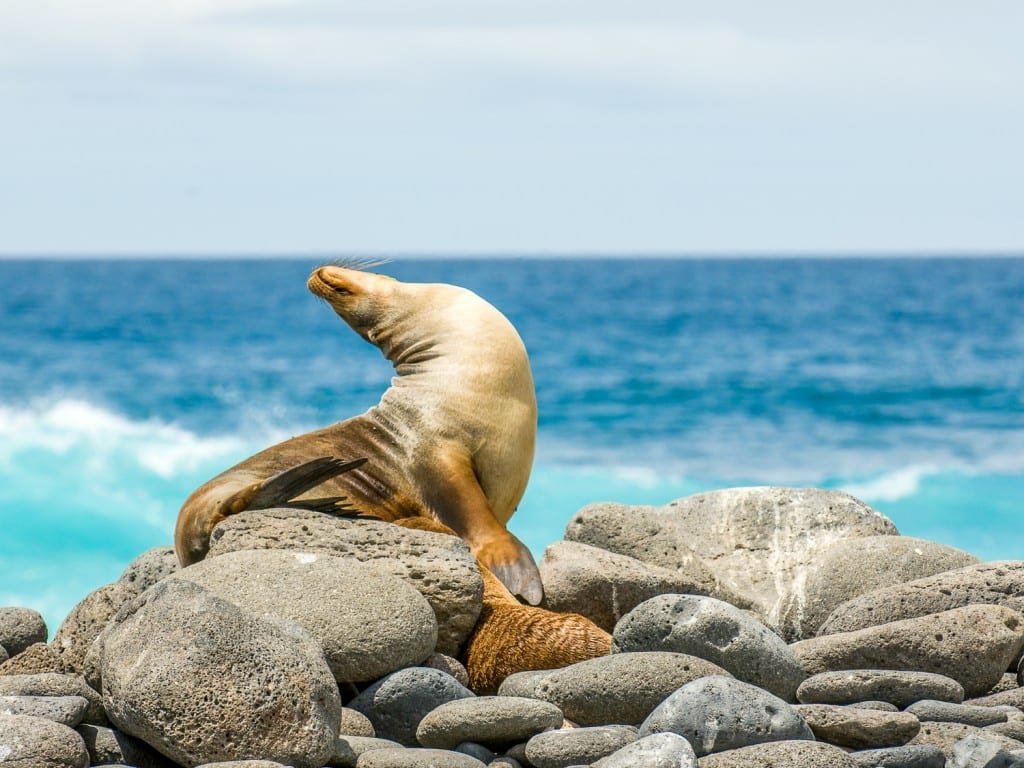 Isabela
Home to the famed Centro de Crianza de Tortugas Gigantes, Isabela (Albemarle) is the largest island in the group. At the natural harbor known as Tagus Cove, whalers and pirates carved inscriptions on the rock faces.
Land iguanas and giant tortoises can be seen year-round on Isabela. Urbina Bay, located on the central west coast at the base of Darwin and Alcedo volcanoes, is home to a dark volcanic beach.
To the south, Elizabeth Bay presents a desolate, volcanic landscape populated by Frigatebirds and pelicans.
Marchena
Marchena (Blindoe) is a large island, located about 30 miles north-northeast of Santiago.
The island has an unusual caldera with fascinating lava formations, as a volcanic eruption took place here in 1992.
While Marchena Island is off-limits to Galapagos tourists, diving is permitted offshore.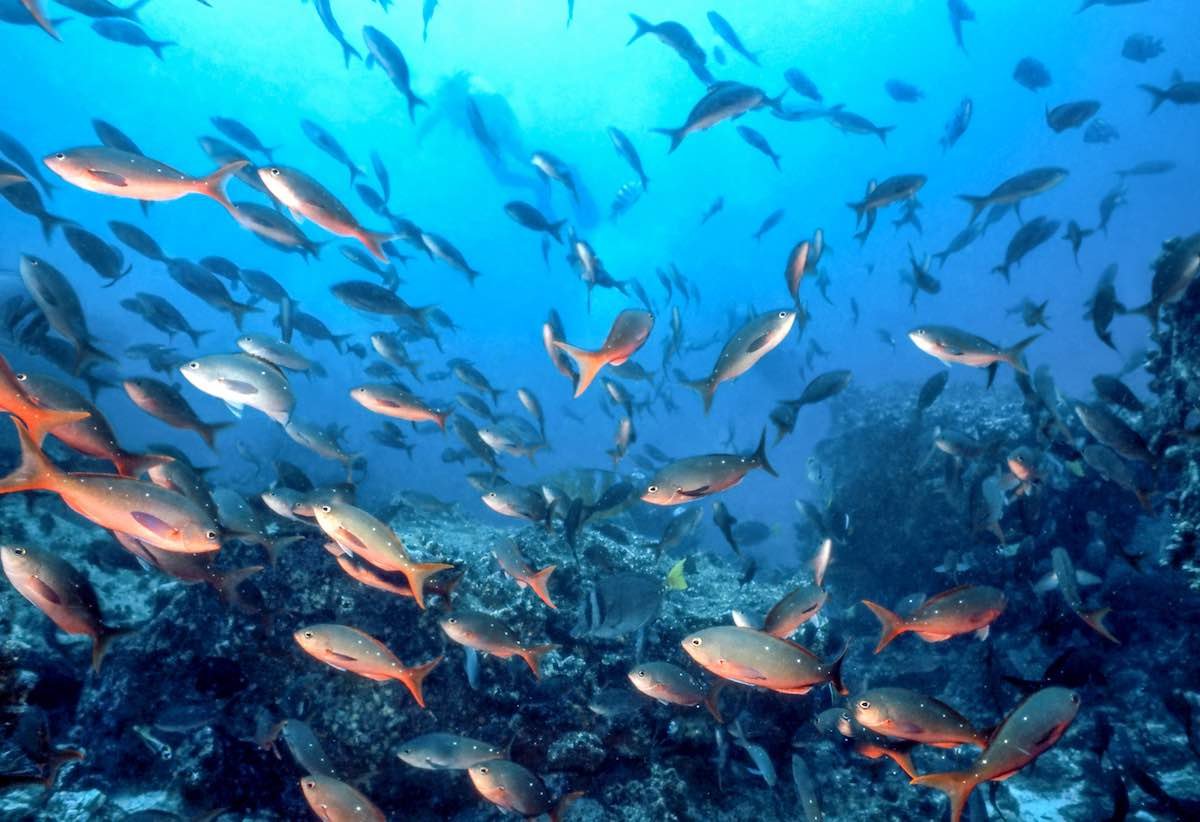 Mosquera
Mosquera is a small sandy island, located between Seymour Norte and Baltra.
Mosquera island consists of a long narrow white sand beach and rocky tide pools. Unlike most islands in the archipelago, Mosquera offers visitors the rare opportunity to wander.
This is also an ideal place to swim with sea lions.
Piñta
Piñta (Abingdon), located about 25 miles northwest of Marchena, is home to marine iguanas, Swallow-tailed gulls, and fur seals.
Piñta was once home to a thriving population of endemic tortoises.
Sadly, these animals were hunted for decades by whalers and fisherman, leading to their extinction in 2012.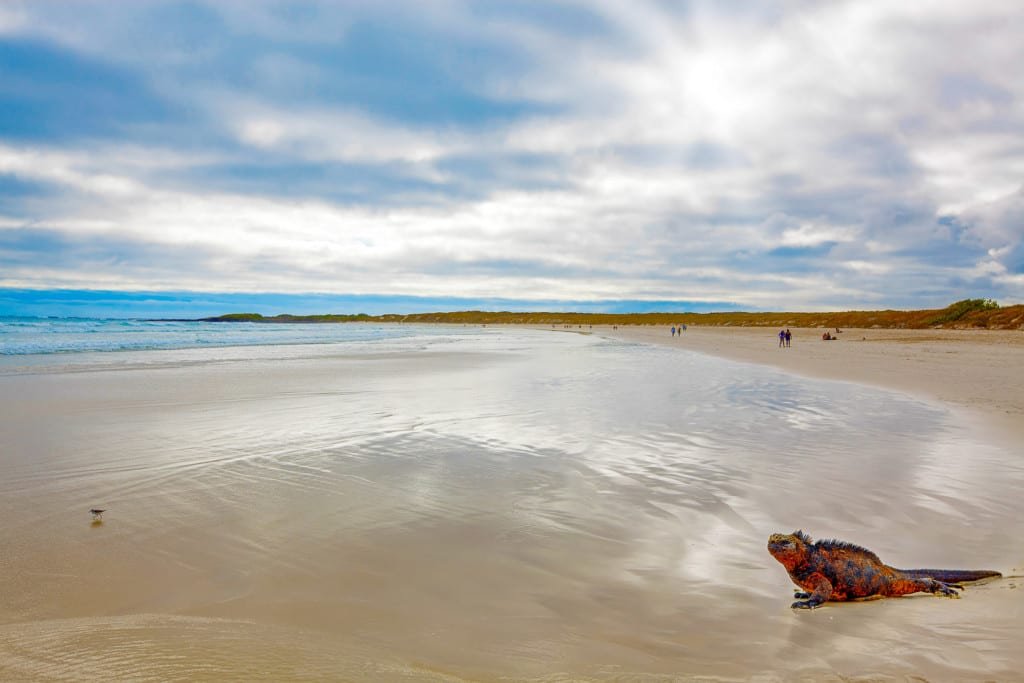 Rabida Island
Rabida Island (Jervis) is a tiny island (two square miles) located roughly three miles south of Santiago.
The island's red sand beaches are home to brown pelicans. The saltwater lagoon here is a favorite feeding ground of flamingoes.
Bachelor sea lions are also found on the island.
San Cristobal
San Cristobal (Chatham) is the easternmost large island in the Galapagos archipelago.
It was the first island visited by Charles Darwin, and is the location of an Interpretation Center (found at Puerto Baquerizo Moreno).
Visitors can take guided walks in the island's highlands.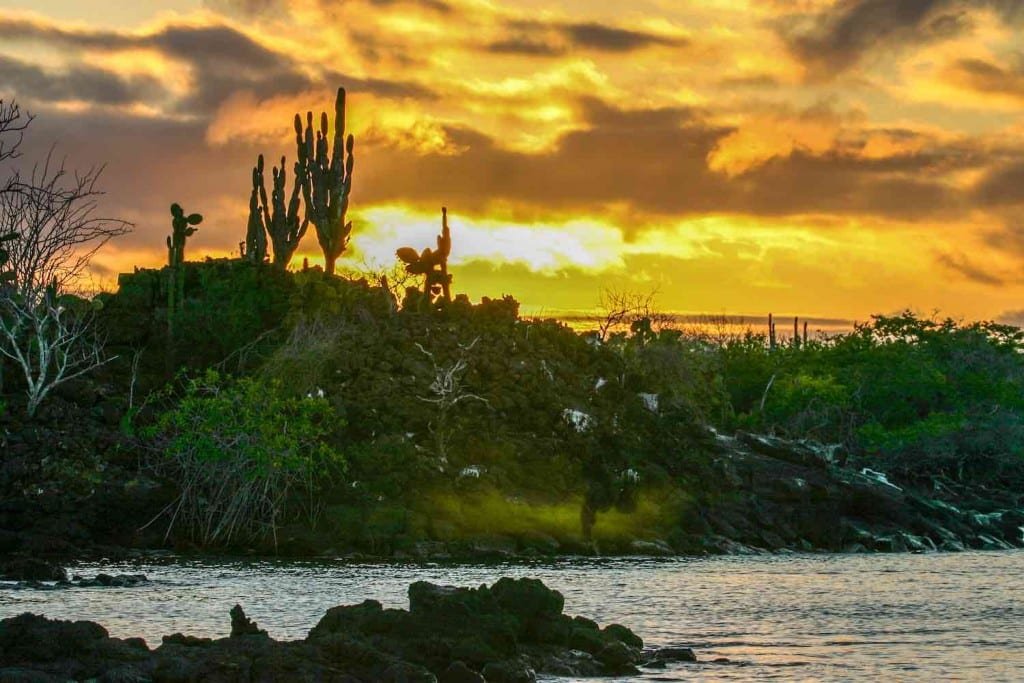 Santa Cruz
Santa Cruz (Indefatigable) is located near the center of the archipelago, and home to the largest settlement—Puerto Ayora—on Academy Bay (at the southern end).
This small town offers a basic grocery store, several dive shops, restaurants, and hotels.
Santa Fe
Santa Fe (Barrington) is located about a dozen miles off the southeast coast of Santa Cruz.
Santa Fe is known for its unusual Palo Santo forests and Opuntia cacti. Here you'll find land iguanas, lava lizards and sea lion colonies.
Santa Fe's coast offers excellent swimming and snorkeling.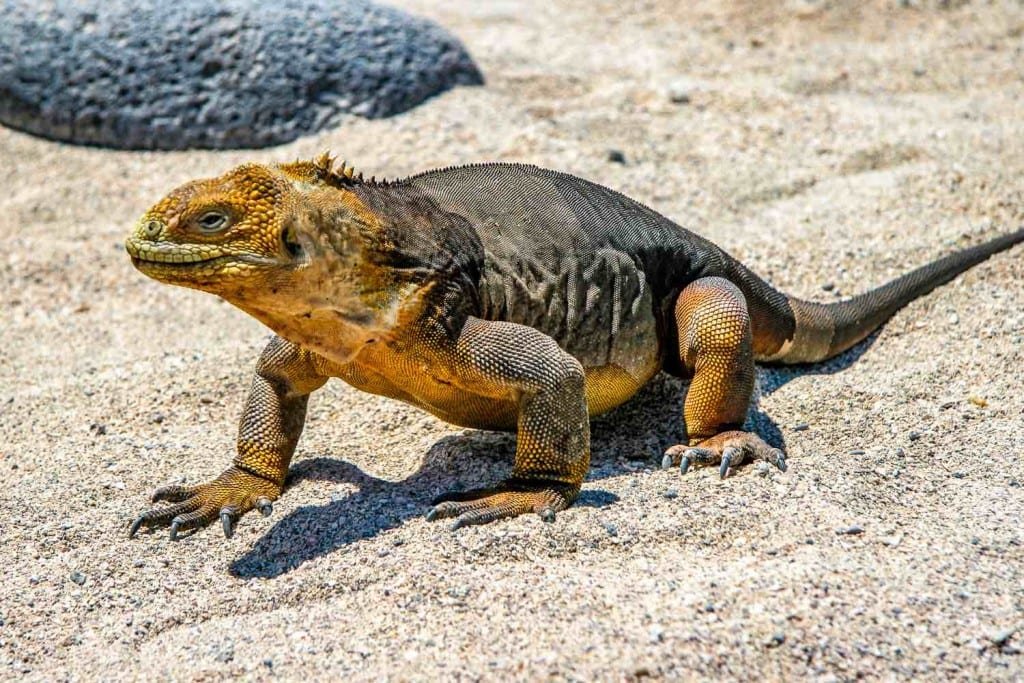 Santiago
Santiago (San Salvador or James) is a large island, located northwest of Santa Cruz.
This island experienced significant volcanic activity as recently as 1897. As a result, James Bay, on the west coast, features a black sand beach
This Galapagos Island is home to many species of migratory birds, Darwin finches, Galapagos hawks and sea lions.
Seymour Norte
Seymour Norte (North Seymour) is a short volcanic plateau, located just north of Baltra.
North Seymour's rocky shore is home to sea lions, swallow-tailed gulls, and bright red and yellow Sally Lightfoot crabs.
The interior is a nesting ground for Magnificent frigate birds. Blue-footed boobies and land iguanas are also common here.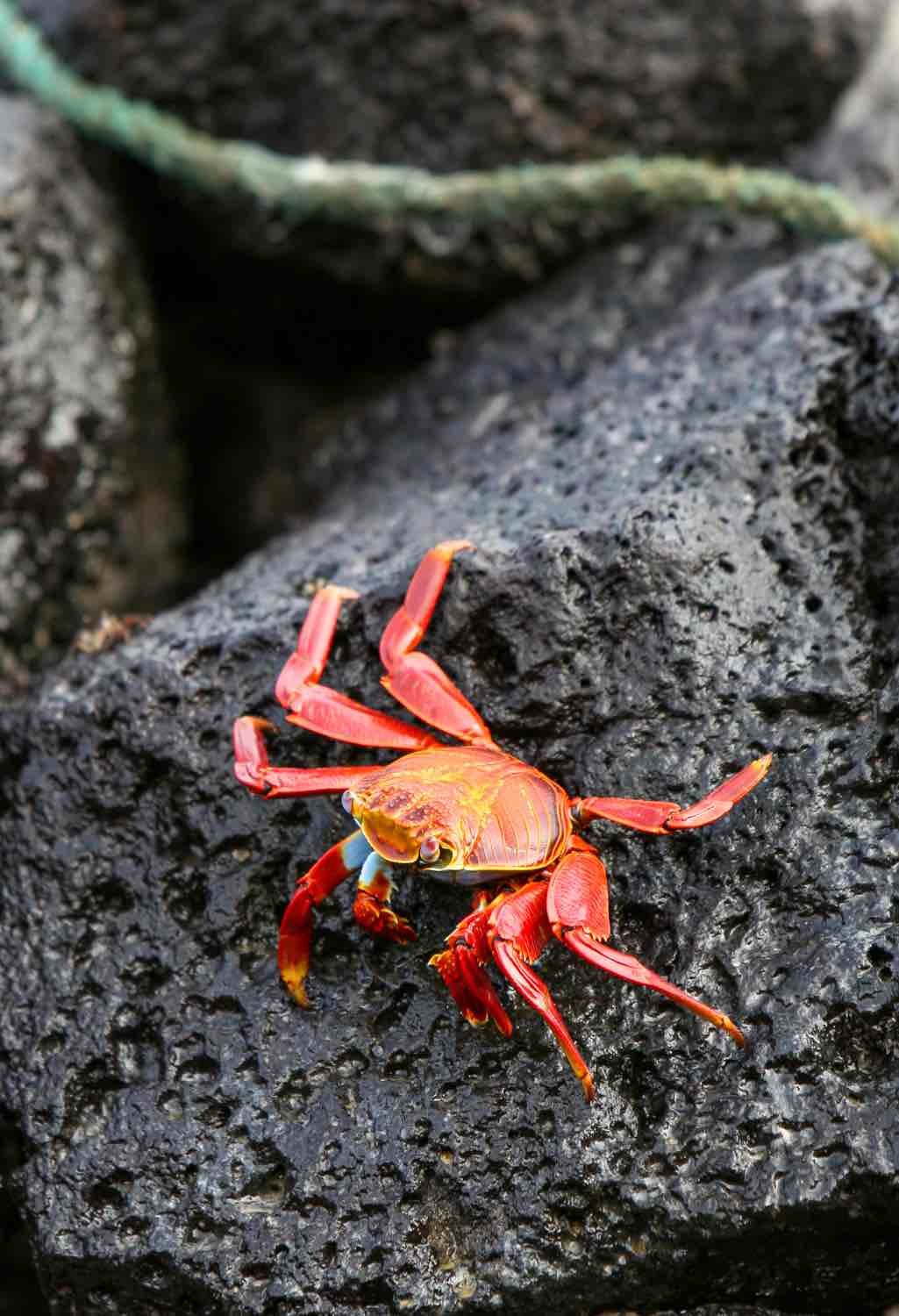 South Plaza
South Plaza is a small island found off the east coast of Santa Cruz.
Here you'll find sea lions and land iguanas, alongside the aberrant swallow-tailed gull.
Tower
Tower (Genovesa) is a small island, located about 45 miles north-northeast of Santa Cruz and approximately 25 miles due east of Marchena.
Darwin Bay, encompassing the island's southern side, was formed by a collapsed volcano.
Tower is sometimes referred to as "Birder's Island", named for its abundance of Frigates, Red-footed boobies, Noddy terns, tropic birds, doves, Storm-petrels, and Darwin finches.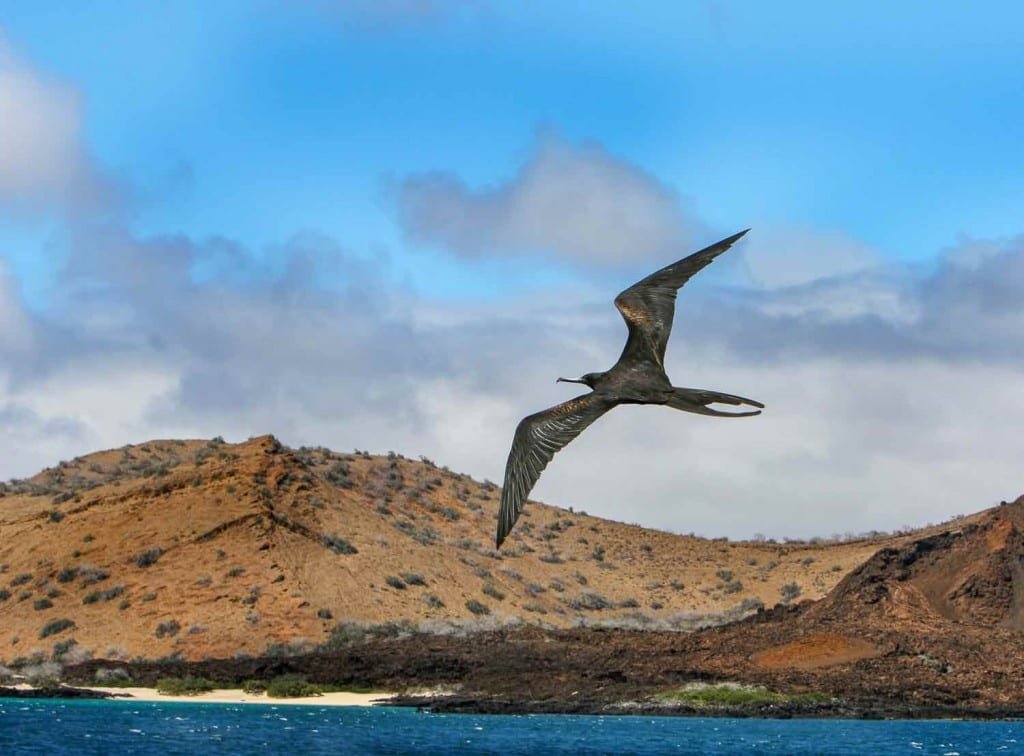 Wolf
Wolf (Wenman) is a remote islet, found to the far northwest of the island chain (about 22 miles southeast of Darwin.
Like Darwin, this island is an eroded volcano, with a peak not much higher sea level.
Wolf's submerged caldera forms a bay with calm waters. This is an excellent location for diving and snorkeling.
On one day you might take a guided tour of a bird rookery, snorkel with sea lions, and watch dolphins or whales.
On another, you could hike the volcanic hills, observe tortoises, and relax on a powdery beach.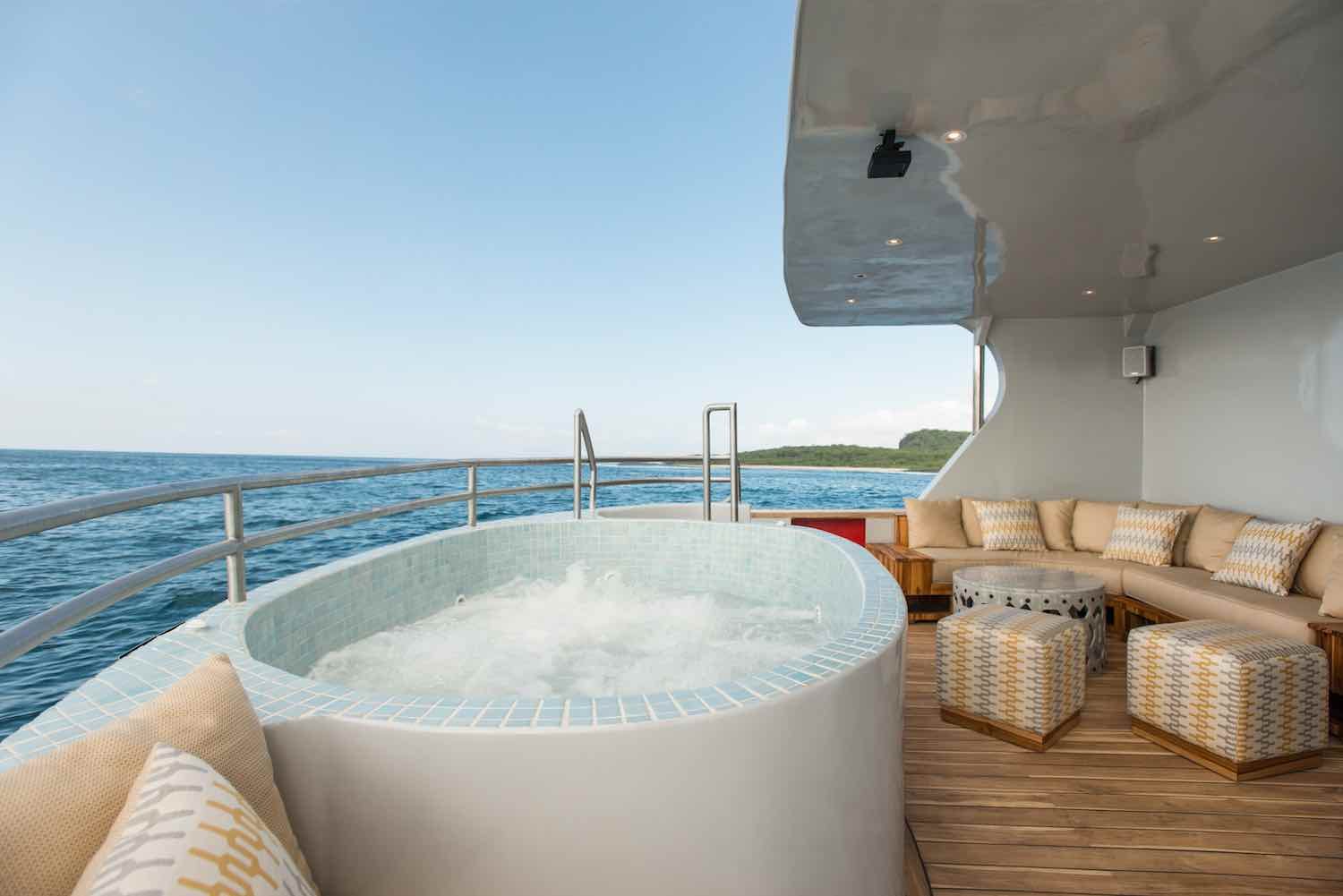 Most of our clients embark on three, four, or seven-day cruises.
Many of these programs visit the major island cluster, offering daily guided wildlife and geology tours.
For those interested in scuba diving, longer cruises to the outlying islands are available.
Galapagos yachting charter itineraries can be customized to fit your interests.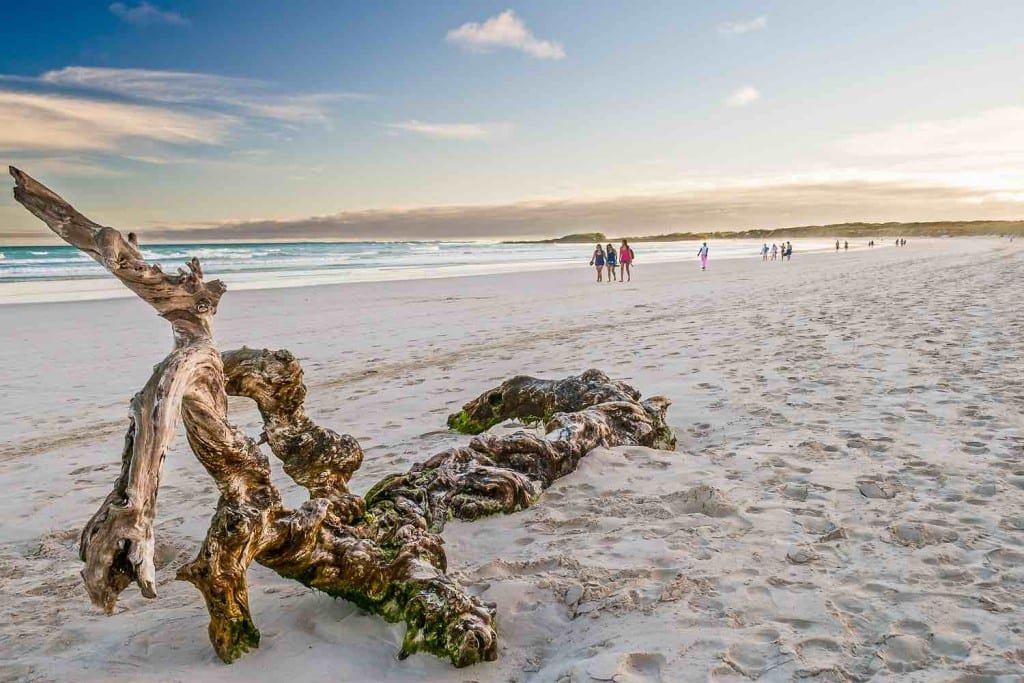 Curious about what to pack for the Galapagos? Find our Galapagos Packing List here.
LANDED Galapagos cruise charters are fully staffed with captain, crew, chef, and bilingual naturalist guides. We arrange:
Private yacht cruises
Private catamaran cruises
Private ship cruises
Private dive cruises
High season Galapagos charters (December to May) should be booked at least a year in advance—the best vessels book up quickly.
Our team includes in-country and US-based experts who can help you sift through the options. Give us a call at 801.582.2100, and we'll help you make the most of your time and budget.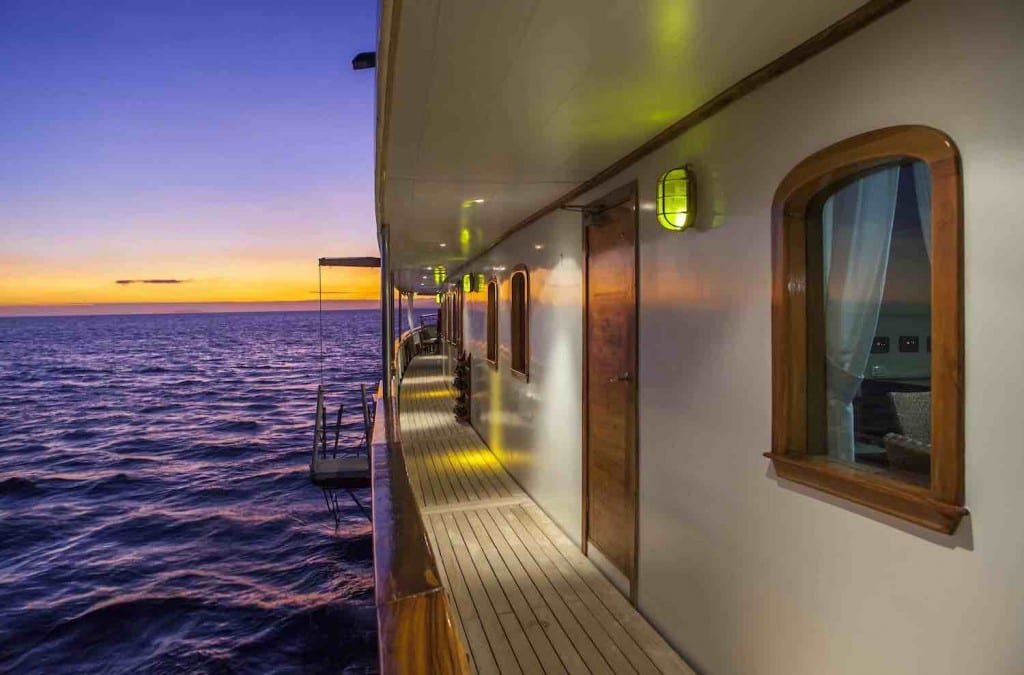 "If we are always arriving and departing, it is also true that we are eternally anchored. One's destination is never a place but rather a new way of looking at things."
CORMORANT MOTOR CATAMARAN
OCEAN SPRAY MOTOR CATAMARAN
What is the weather like in the Galapagos Islands?
The Galapagos are equatorial. They are a year-round destination. You might expect a tropical climate, but most areas of the islands are arid and dry. Sun protection is essential.
Year round, you can expect highs from the upper 70s to upper 80s, with lows between 75F and 65F.
During the cool season (roughly June to November) you may encounter mist, but virtually no rain. The mist is welcome; these islands receive direct overhead sun, and have very little shade. Expect highs in the upper 70s, and water temperatures near 72F.
The nutrient-rich Humboldt Current prevails, and water temperatures approach 72F.
What should you pack for the Galapagos Islands?
When is the best time to go to the Galapagos Islands?
May is often cited as the ideal month in terms of weather, water temperature, and wildlife. Guides will tell you their favorite months are April / May or December / January.
September is traditionally the least visited month; many cruise and land operators shut down in September for annual dry dock or repairs. Still, some visitors prefer to be in Galapagos at times when fewer people are in the islands. 
Bottom line, this is a year-round, equatorial destination with very little seasonal or temperature change. Species migration is rarer than elsewhere; most birds are in residence continually. Rainfall is low and welcome. Seas are generally calm. There is no "bad" or "wrong" time to visit.
Is seasickness a problem in the Galapagos Islands?
Not for most visitors. Cruise vessels have improved, and land-based options are available.
The waters of the Galapagos are generally calm. Most visitors adjust to life aboard a cruise vessel quickly, gaining their sea legs in a day or two. Significant discomfort is relatively uncommon.
Some factors, such as wind, current, and weather can cause choppiness and result in sea sickness in the Galapagos. When you travel, your itinerary, and your choice of vessel can affect how you feel while navigating in the Galapagos. You can also take precautions to avoid or limit uneasiness.
You can learn more about the seasonal winds, currents, and itinerary choices here.