Amazon River Expedition Vessels
The Amazon Basin covers roughly 60% of Peru's total territory.
This densely-forested region is one of the most biodiverse habitats on Earth; over 44% of Peru's avian species and 65% of its mammal varieties are found here.
Peru's tributaries merge with rivers from across the northern half of the continent, flowing over 3,000 miles from the Andes to the Atlantic.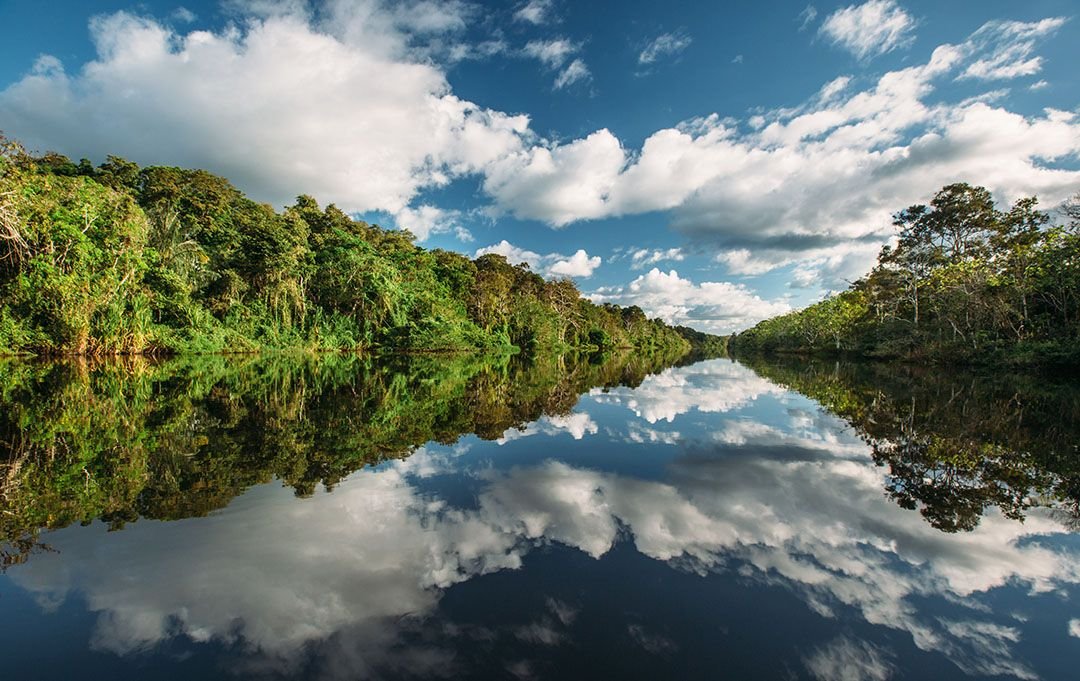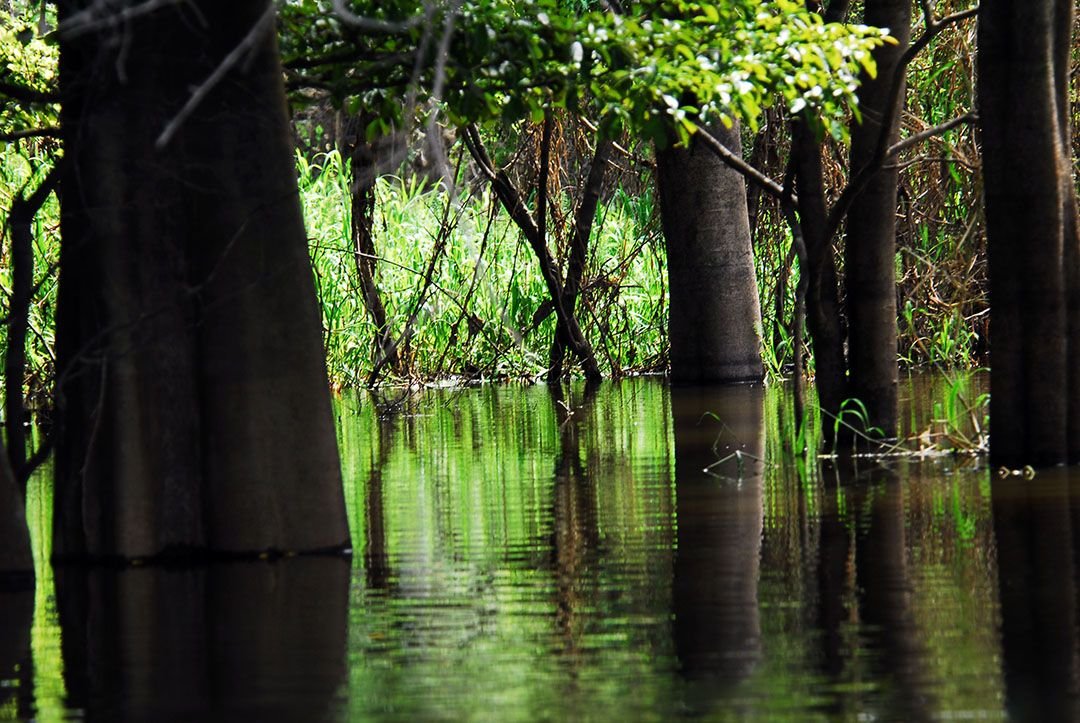 Iquitos
Iquitos, in Peru's far northeast, is an island city surrounded by three such rivers: the Nanay, Itaya and the Amazon.
Iquitos is the departure point for luxurious multi-day Amazon river cruises, including the Aqua Nera, a 205-foot river expedition vessel, launched in 2020.
Aqua Nera is the newest vessel operated by Aqua Expeditions in the Amazon Basin of northern Peru. Cruise options are available year-round, with durations of three, four, and seven nights.
Aqua Nera operates in cooperation with Aria Amazon. With the ship as a home-base, guests enjoy small-group excursions into the rainforest and along the river. Aqua Nera has a capacity of up to 40 guests, with a 1:1 passenger to crew & staff ratio. The onboard team includes a cruise director, a health and safety officer, and 4 English-speaking guides.
LANDED can also arrange private charters of Aqua Nera. Alternatively, we can arrange private excursions for your family or small group.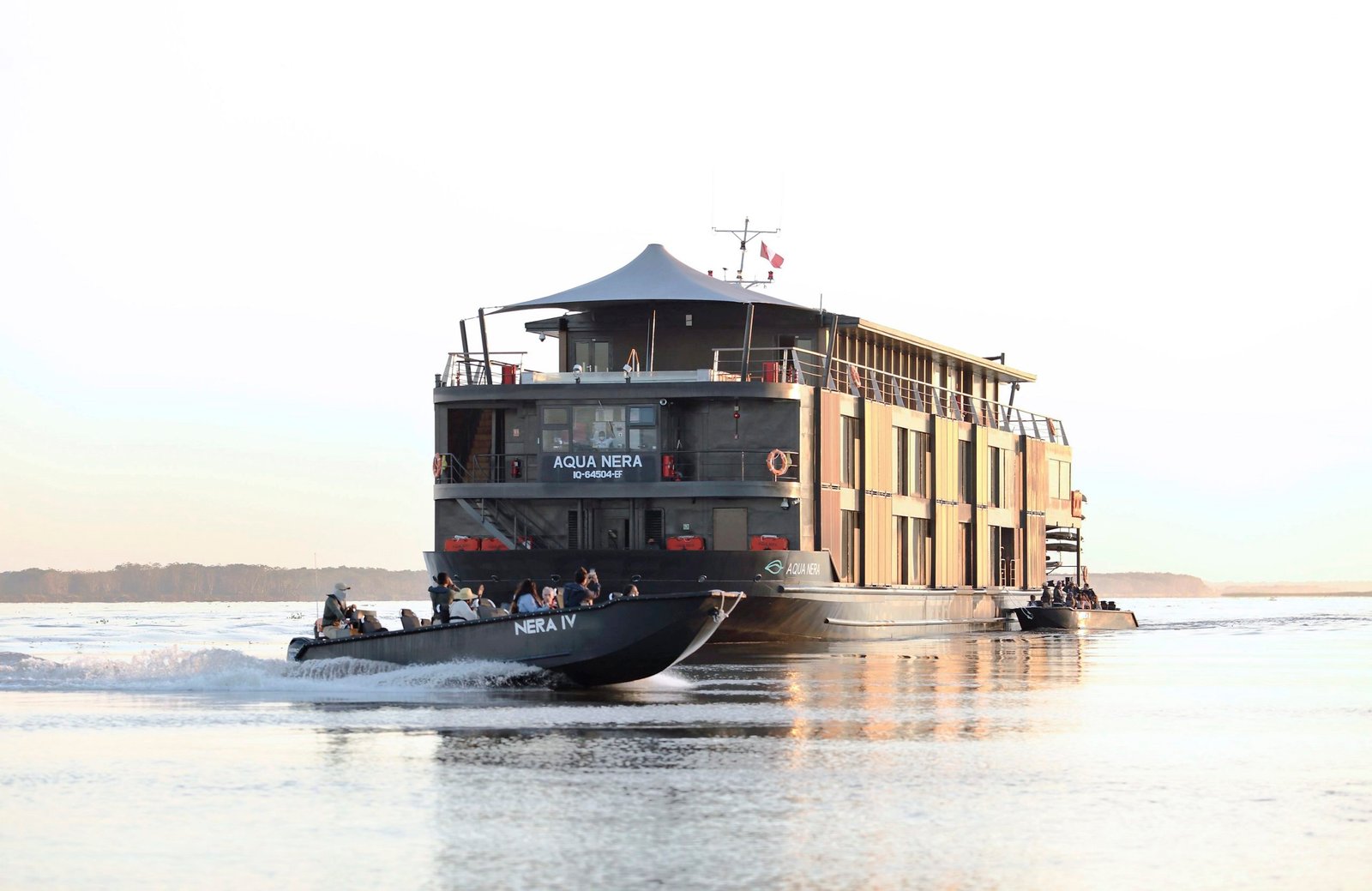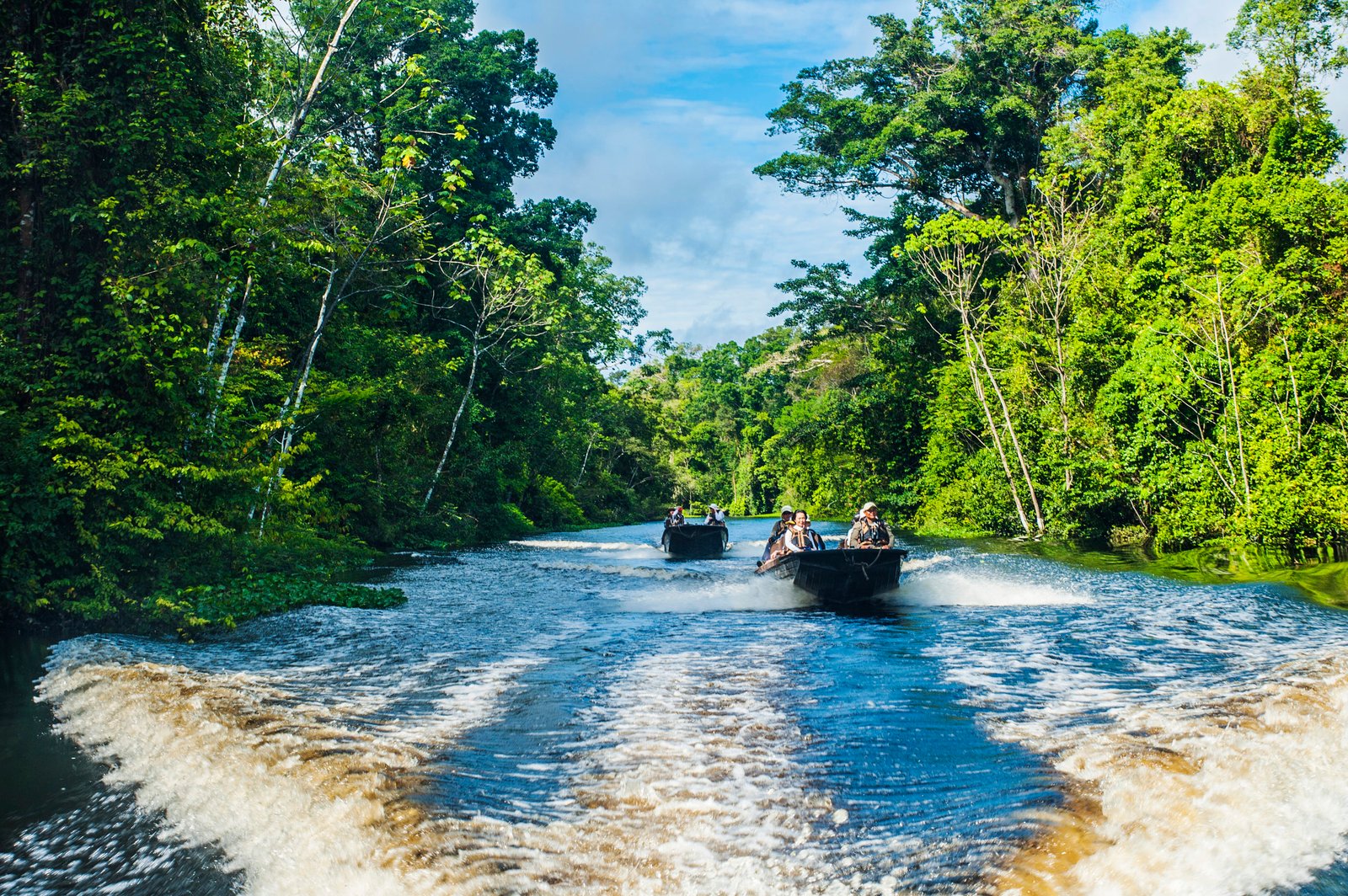 CABINS
Guests are accommodated in 20 Design Suites (including 4 sets of interconnecting suites) across two decks. All cabins measure approximately 322 square feet. Suites can accommodate a maximum of three guests.
In-cabin amenities include air-conditioning, full-length windows to enjoy panoramic views of the Amazon river and rainforest, dual sinks, walk-in shower and overhead rainshower, sofa, closet, security box, hairdryer, and music docking station.
Cabins can be furnished with a king-size bed or two twin-size beds.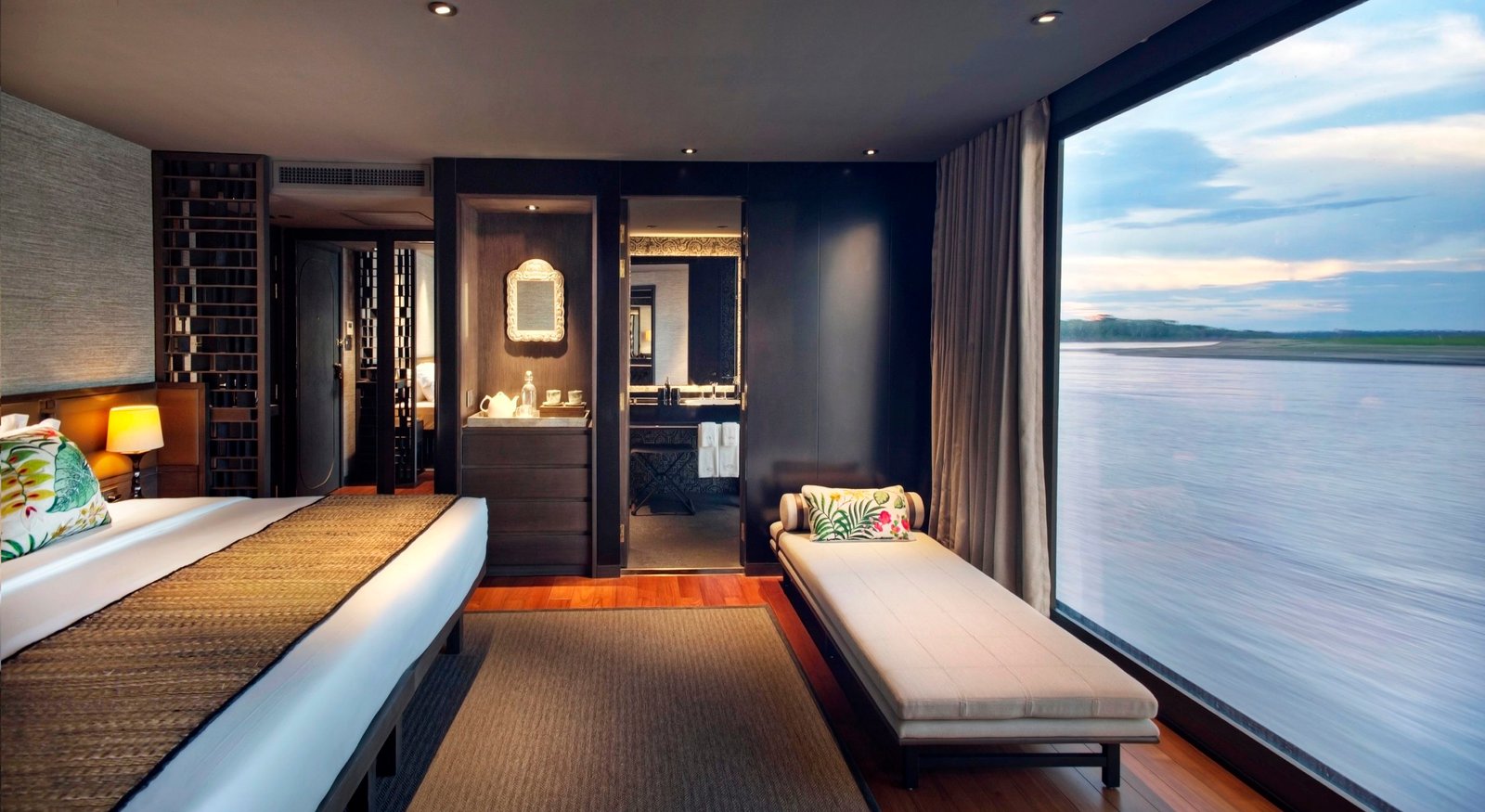 Interconnecting suites can also be linked for use as a 644-square foot cabin–one cabin serving as a living room and the other as the bedroom.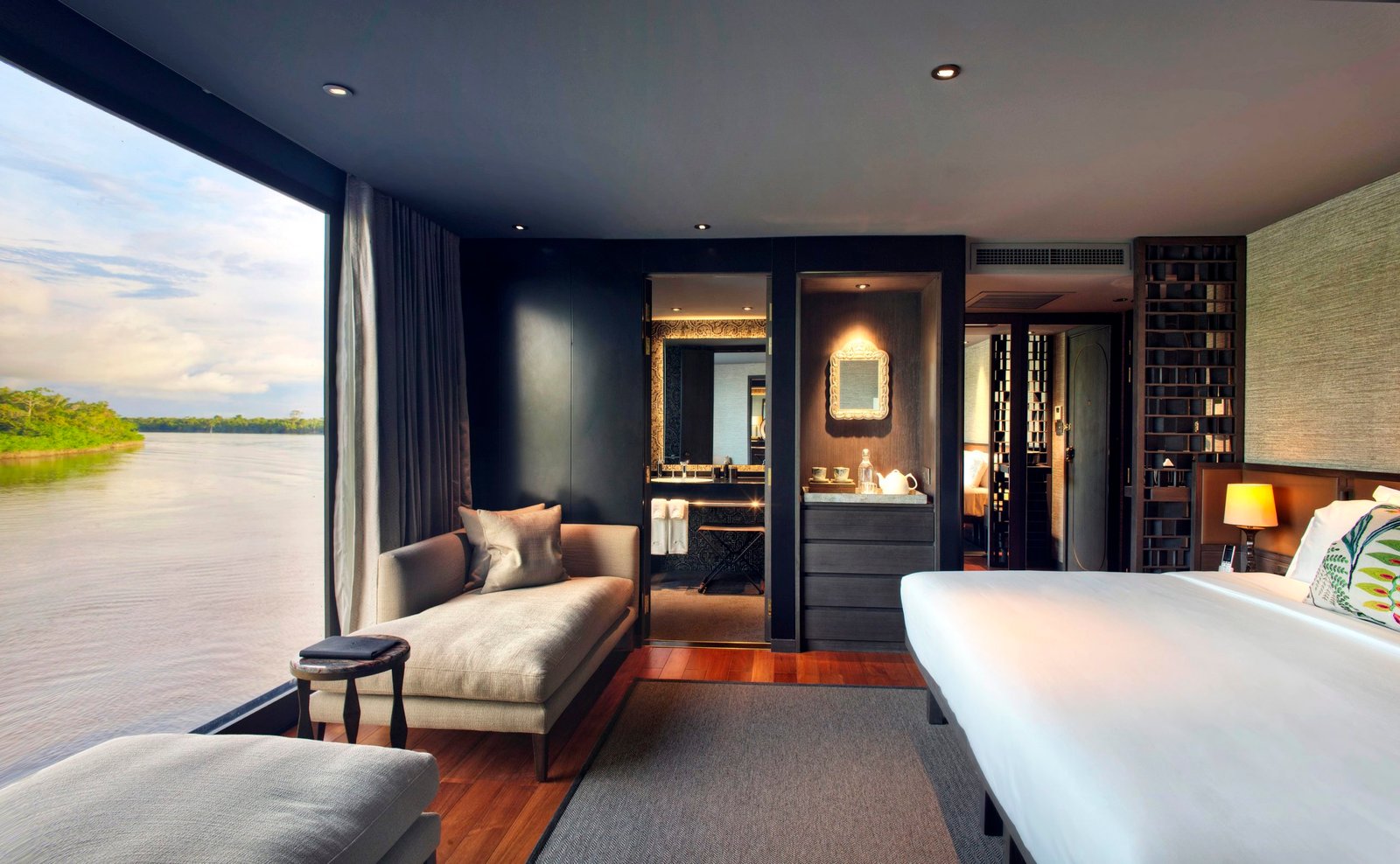 AMENITIES
Guests at Aqua Nera can enjoy the following amenities:
Observation deck: Aqua Nera features observation decks on both ends. This is the perfect place to observe life on the river and riverbanks, or for photography and birdwatching when the ship sails closer to shore.
Outdoor lounge and bar: Located on the bow and the stern of the cruise and outfitted with single and double day beds.
Indoor lounge and bar
Restaurant: The cruise features cuisine by award-winning Peruvian chef Pedro Miguel Schiaffino, one of Peru's finest chefs who is celebrated for creating refined cuisine from native Amazonian produce. Schiaffino also acts as an ambassador for this region, raising awareness of the diversity of native produce. Indoor and outdoor private dining is available.
Private screening room: Enjoy the cruise's selection of classic films about this exotic region. The cruise director at Aqua Nera can organize a private screening for up to ten guests here or on the Observation Deck. The Private Screening Room also sees guests gather for private lectures, videos, and documentaries.
Outdoor jacuzzi plunge pool
Gym
Spa: Single and couple spa suites are available.
Antique and artisanal boutique
Library and games room with pool table
Complimentary laundry
Private Speedboats: In the company of naturalist guides, Aqua Nera features ergonomic, low-emission speedboats to take you deep into the Pacaya-Samiria National Reserve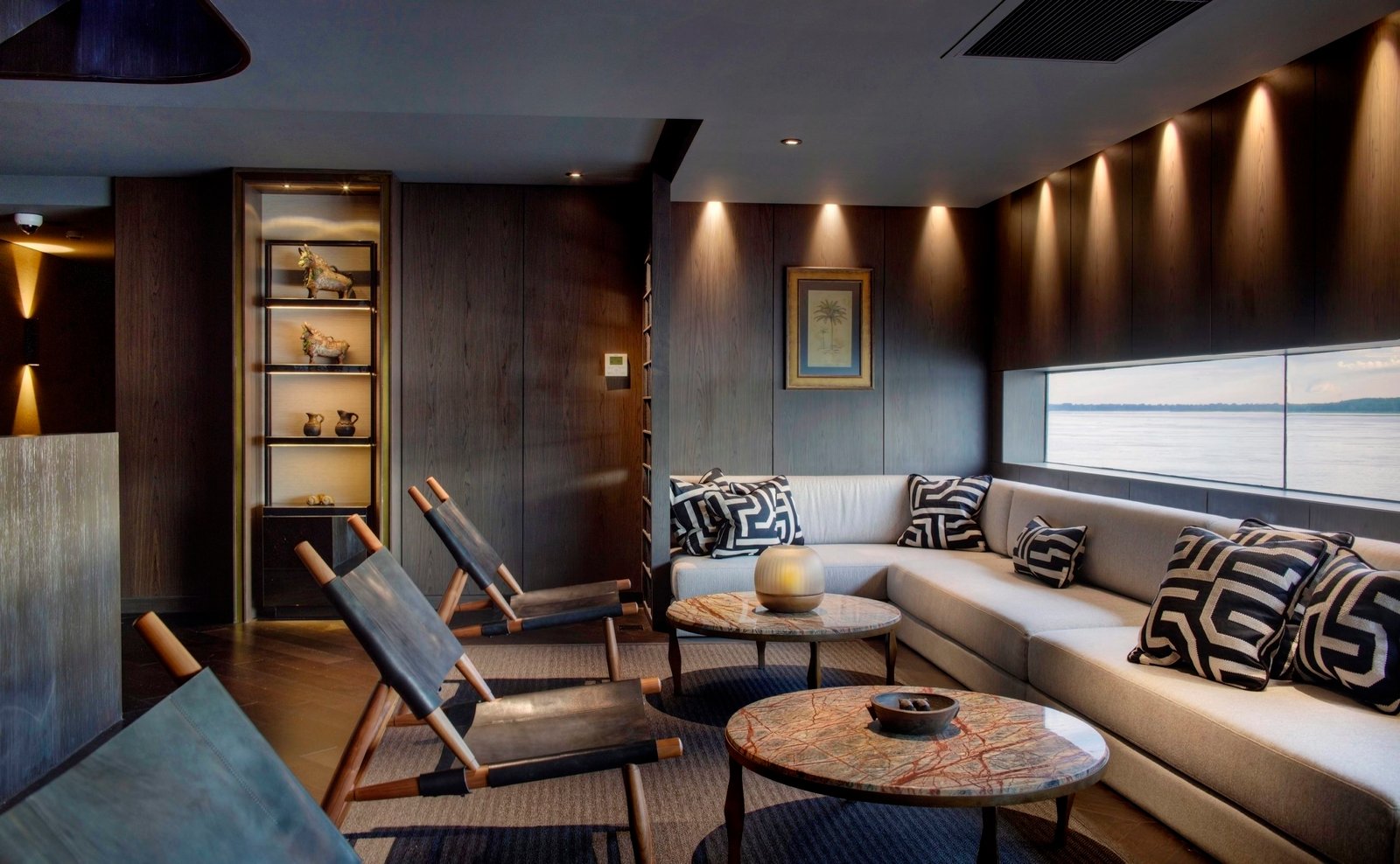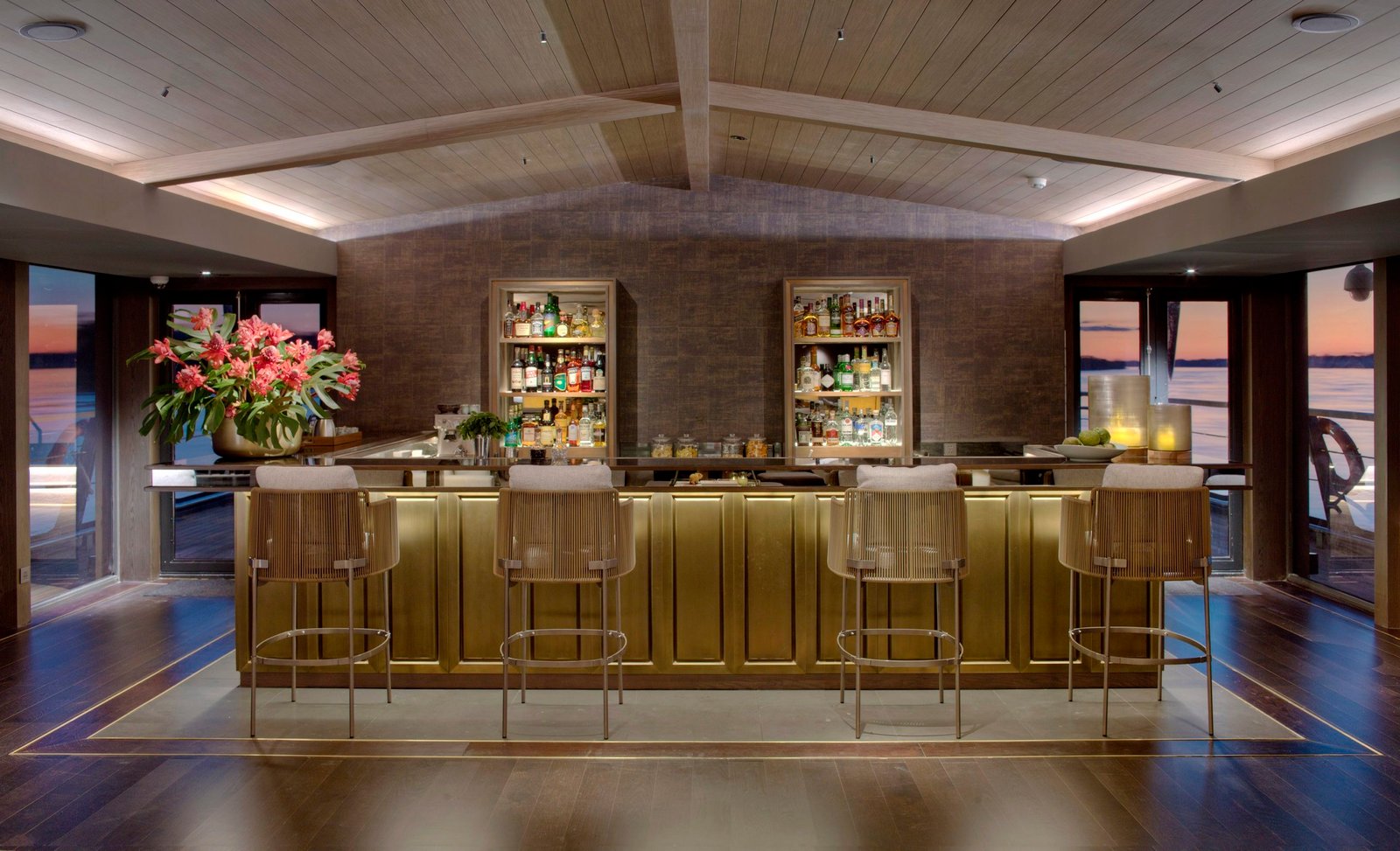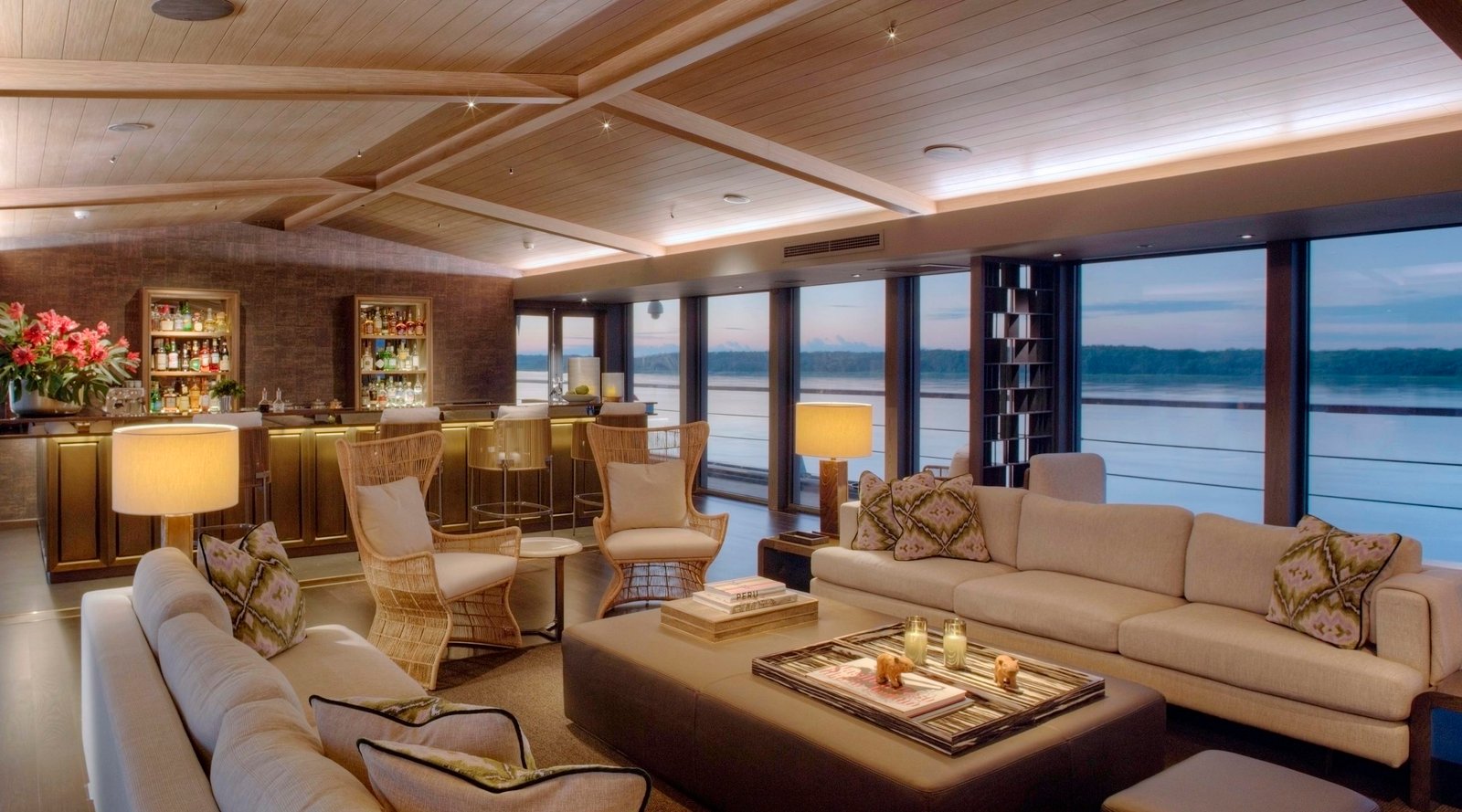 ITINERARIES
Three, four, and seven-night cruise programs are available year-round. Each season has its advantages. During the high-water season, the river and estuaries grow, allowing launch boats to venture deeper into the flooded forest. During the low water season, the river recedes to make place for sandy river beaches. Speak with one of the expert travel planners at LANDED to help you choose the ideal dates.
Each day, guests are presented with full or half-day options to explore narrow tributaries, visit indigenous communities, or observe wildlife. Longer cruise programs visit the Pacaya Samiria Reserve, which protects more than five million acres of vital rainforest habitat. Here, visitors can observe pink river dolphins, monkeys, sloths, caimans, and a rainbow of colorful birds.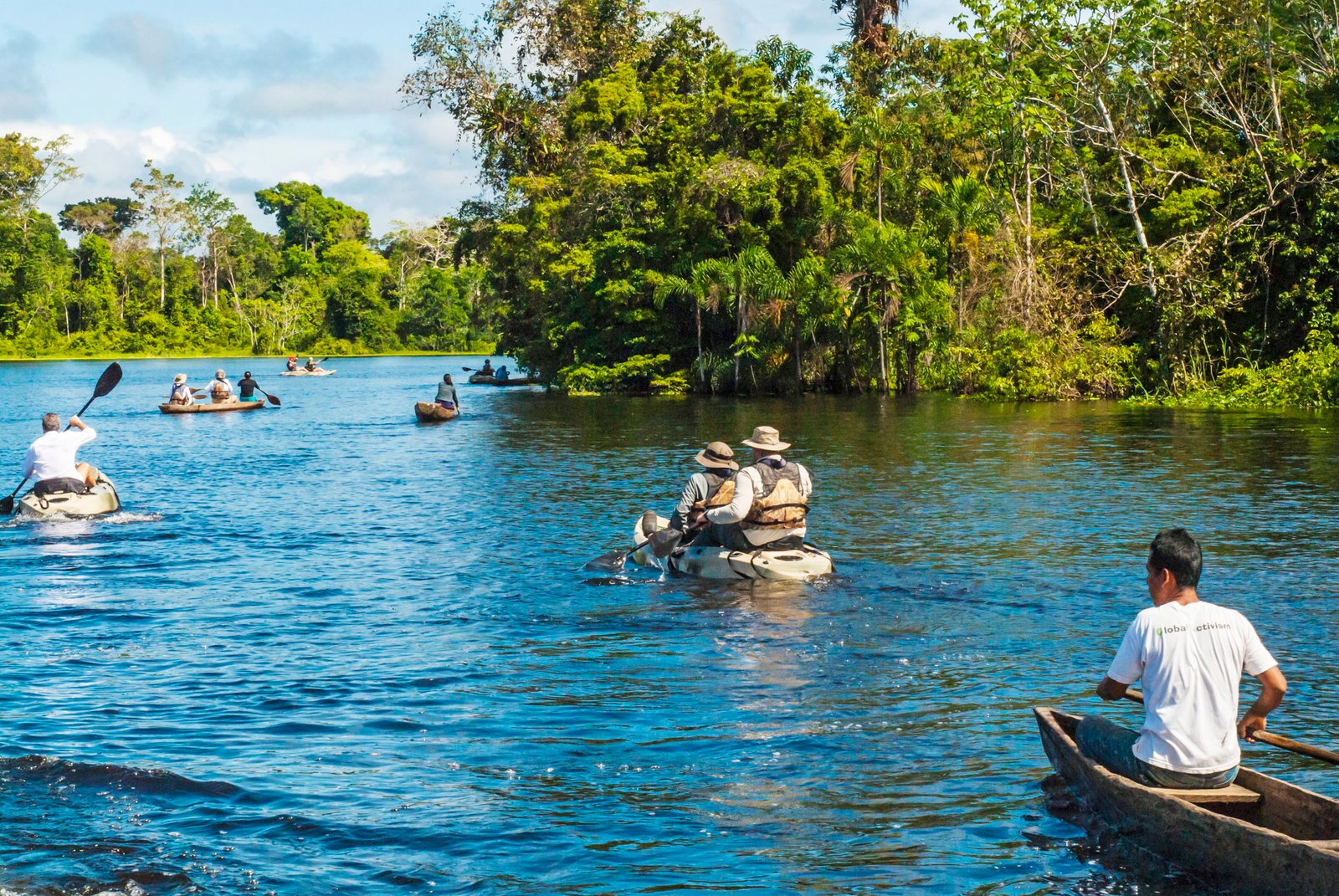 VESSEL SPECIFICATIONS
This luxury cruise was custom-designed in Vietnam in 2020. Aqua Nera is 205 feet long, with a 38-foot beam. Equipped with two Caterpillar Tier 3 Emission-compliant engines, the vessel has a cruising speed of 12 knots.
READY TO VISIT THE AMAZON IN PERU? CONTACT LANDED FOR RATES, DEPARTURE DATES, AND TRAVEL DESIGN. WE CAN ALSO COMBINE YOUR CRUISE WITH EXTENSIONS TO MACHU PICCHU OR THE GALAPAGOS. SPEAK WITH A PRIVATE TRAVEL PLANNER TODAY AT 801.582.2100. WE'LL TAKE CARE OF THE DETAILS.