Podcast: Play in new window | Download
Subscribe: Apple Podcasts | Google Podcasts | Spotify | Stitcher | TuneIn
LANDED Podcast 010:
Aria Cruise: Exploring Peru's Amazon Basin with George Davila and Roger Tejada 
East of the Andes, Peru's landscape descends into a densely-forested river basin.  The waters collected here merge with those from the northern half of the continent to form the tributaries of the Amazon.
In the north, the island city of Iquitos is the launching point for multi-day river cruises. Each day, guests are presented with full or half-day options to explore narrow river branches, visit indigenous communities, or view exotic wildlife. Longer cruise programs visit the Pacaya Samiria Reserve, which spans more than five million acres. Here, visitors can encounter pink river dolphins, monkeys, sloths, caimans, and a rainbow of birds.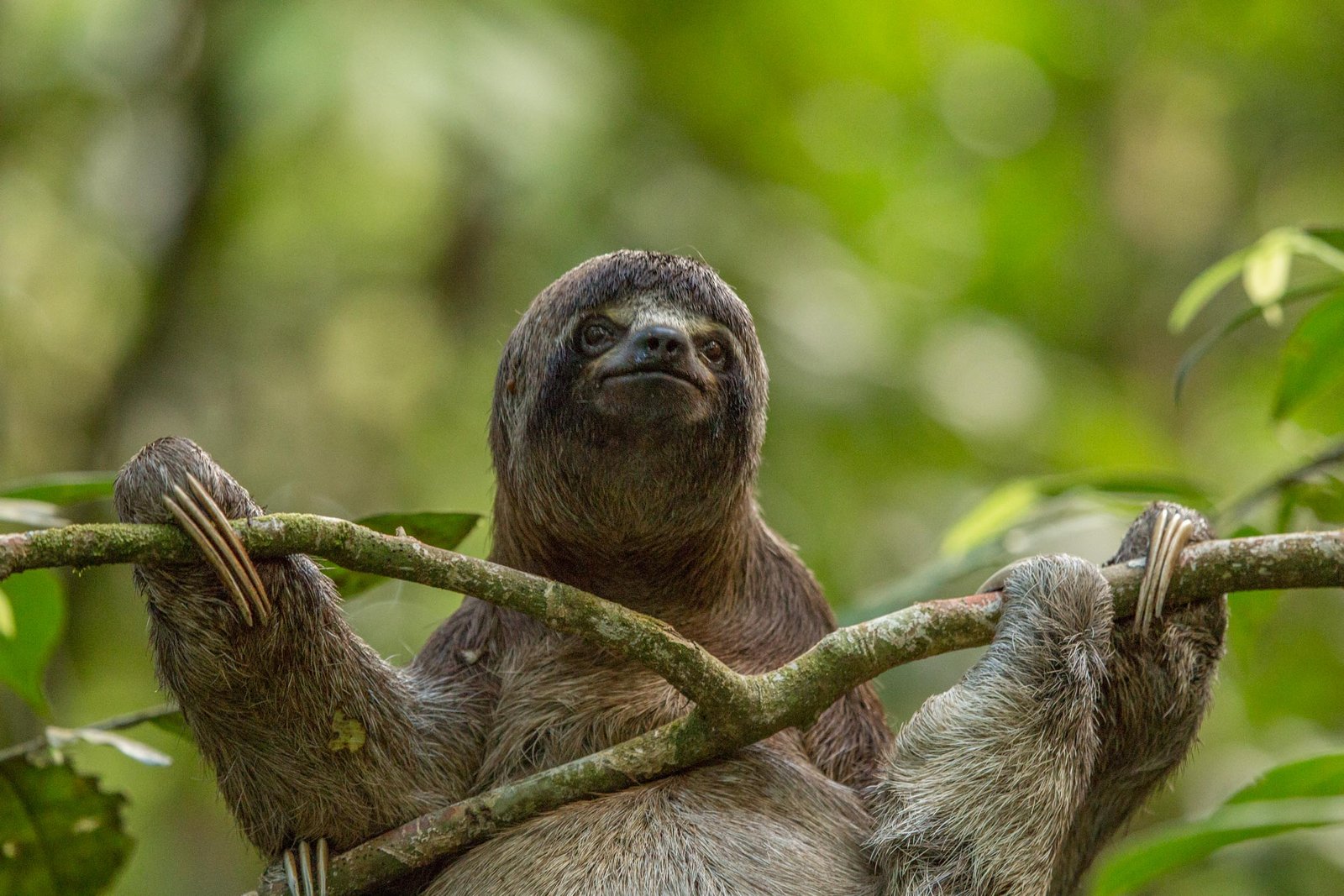 December through March is the rainy season, with higher temperatures and afternoon rainfall. To avoid the heat, most excursions are conducted in the early morning and afternoon; midday is best for siestas and cold drinks.
I've been coming to the Amazon for more than 20 years, and it continually surprises. The wildlife, the weather, the seasons make each visit unique and special.
In southern Peru, Brazil, Colombia, and Ecuador, most of my Amazon explorations have been by canoe, on foot, and from lodges. On this trip, I was welcomed aboard the Aria, a small-scale cruiser based in Iquitos. The Aria is more than a luxury vessel; it is a floating base for wildlife observation, cultural engagement, and excursions on the river and into the forest. The mobility of these cruises broadens your reach, expanding the range of wildlife and habitats.
While aboard, I sat down with two of the guides who made my trip so worthwhile. George Davila and Roger Tejada grew up on the river. This is the home of their ancestors. Their trained eyes have astonishing forest vision, spotting camouflaged wildlife undetectable to mere mortals.
When we weren't goggling birds, dolphins, and primates, they were making me laugh; they love their work and meet each day with contagious playfulness and wonder.
If you'd like to visit the Amazon, speak with one of the expert travel planners at LANDED today. We know the territory first hand and by heart. 801.582.2100.