PRIVATE HOME IN PATAGONIA
Looking for a private home to rent in Patagonia for your family or group? Illihue is a private family-owned estate offered exclusively through LANDED. The home rests on a peninsula on the southern shore of Lake Nahuel Huapi, in the Argentine Lake District of northern Patagonia.
The property is roughly 2.5 miles from the Llao Llao Resort, 25 minutes from ski base in Cerro Catedral, and 45 minutes from the Bariloche airport.
Illihue is an ideal base for exploring this vast alpine region. Guests usually stay five nights. LANDED can arrange private lake cruises; kayak, horseback, and bicycle excursions; fly fishing, volcano and forest treks; cooking and photography classes; and rafting trips.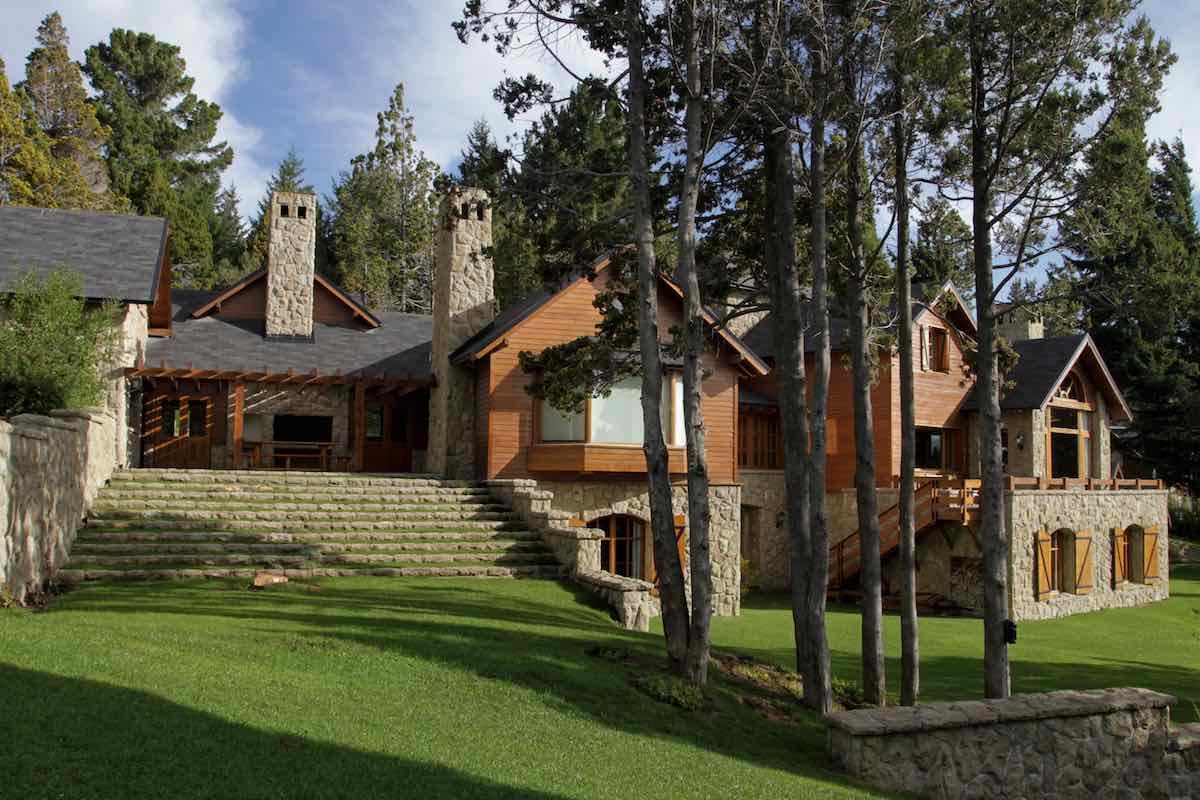 Property
Illihue was completed in 2008. The 11,840-square foot home rests on 4 acres of land. The estate has more than 1,500 feet of frontage on Lake Nahuel Huapi.
The main house can accommodate 15 guests. Just off from the main house is a caretaker house that measures approximately 1,600 square feet.
The homeowners—Marcelo and Augstina Blanco—were both born in Argentina, but have lived in the United States for nearly 20 years. As a way to stay connected to their home country and 3 children, they built Illihue as a meeting place for friends and family. It is considered a celebration of the culture and beauties of the Argentine Lake District.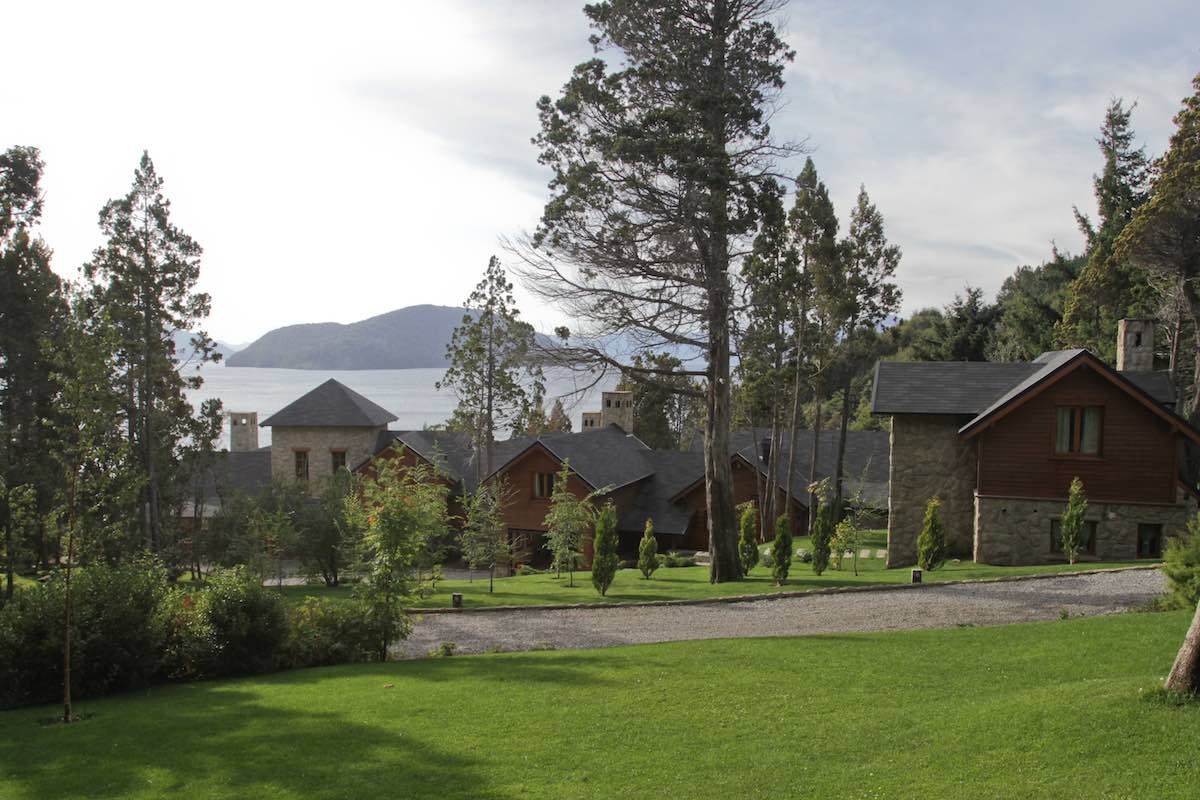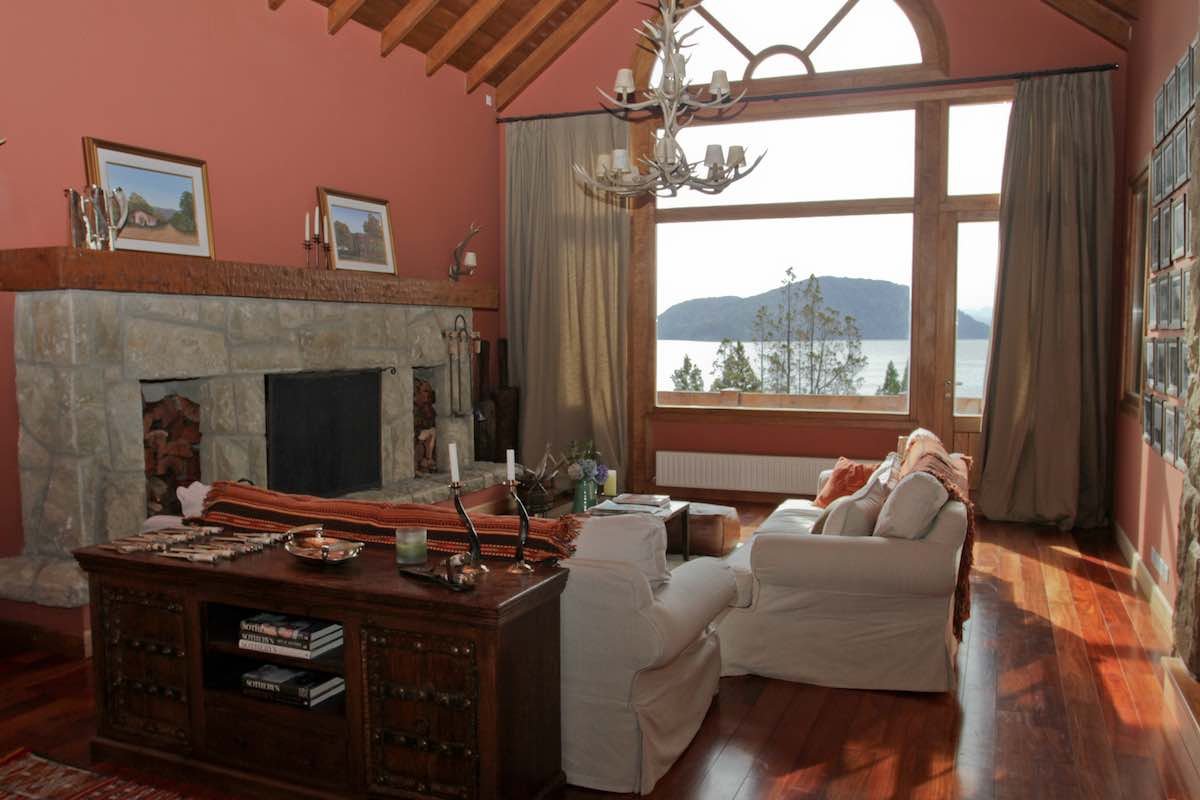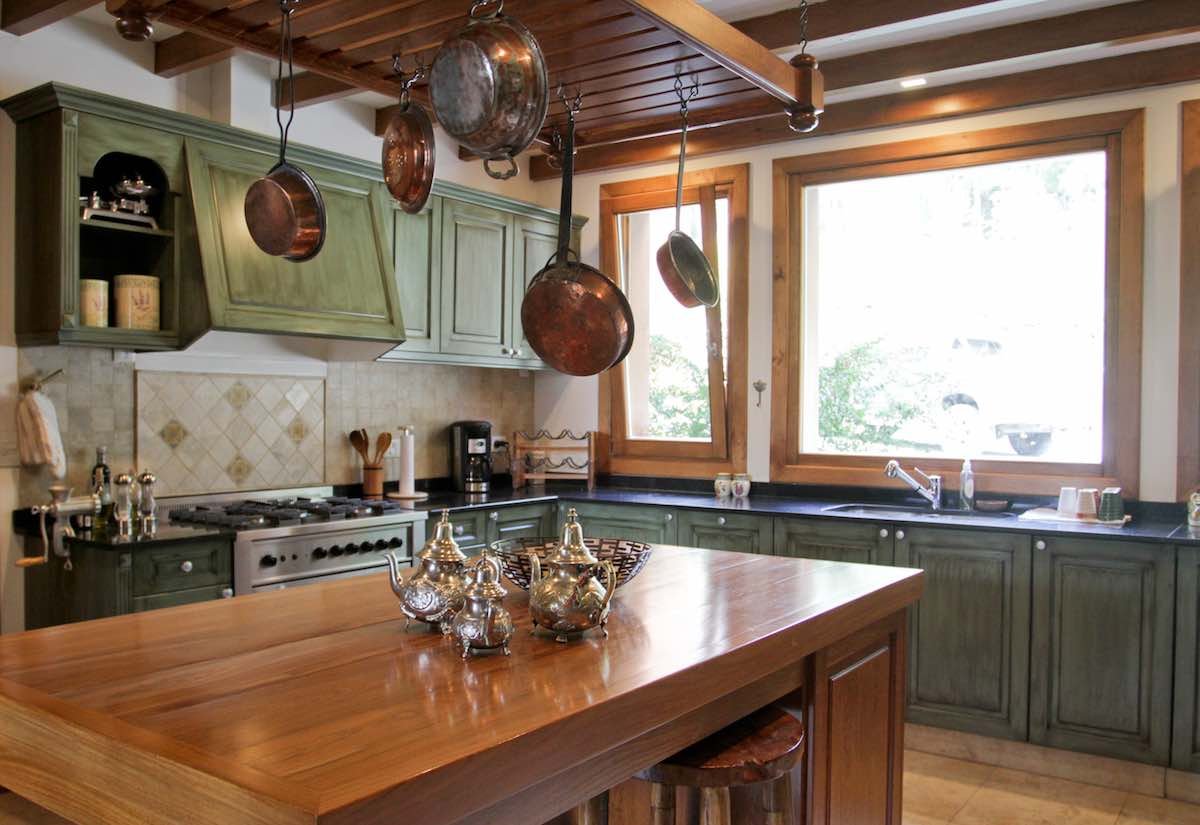 Accommodations and Amenities
Though the main house spans 3 levels, its design gives it an intimate feel with warm wooded interiors.
The house has a total of 6 bedrooms and an additional bedroom used for nanny or staff.
The lower level has a master bedroom and 3 additional bedrooms. Each bedroom has a full bathroom. The upper level has 2 bedrooms, each with their own bathroom.
The main level of the home has a cozy living room, large dining room, family room, kitchen, two powder rooms and a laundry room.
The main level of the home also features an indoor swimming pool. Other amenities include a built-in barbecue, jacuzzi with wooden deck, sprinkler system, fireplaces in the living room, DirectTV and Wi-Fi.
Daily maid service and pool maintenance is included with your stay. The caretaker can assist with grocery shopping and cooking, as he is an experienced chef. Continental breakfast can also be arranged.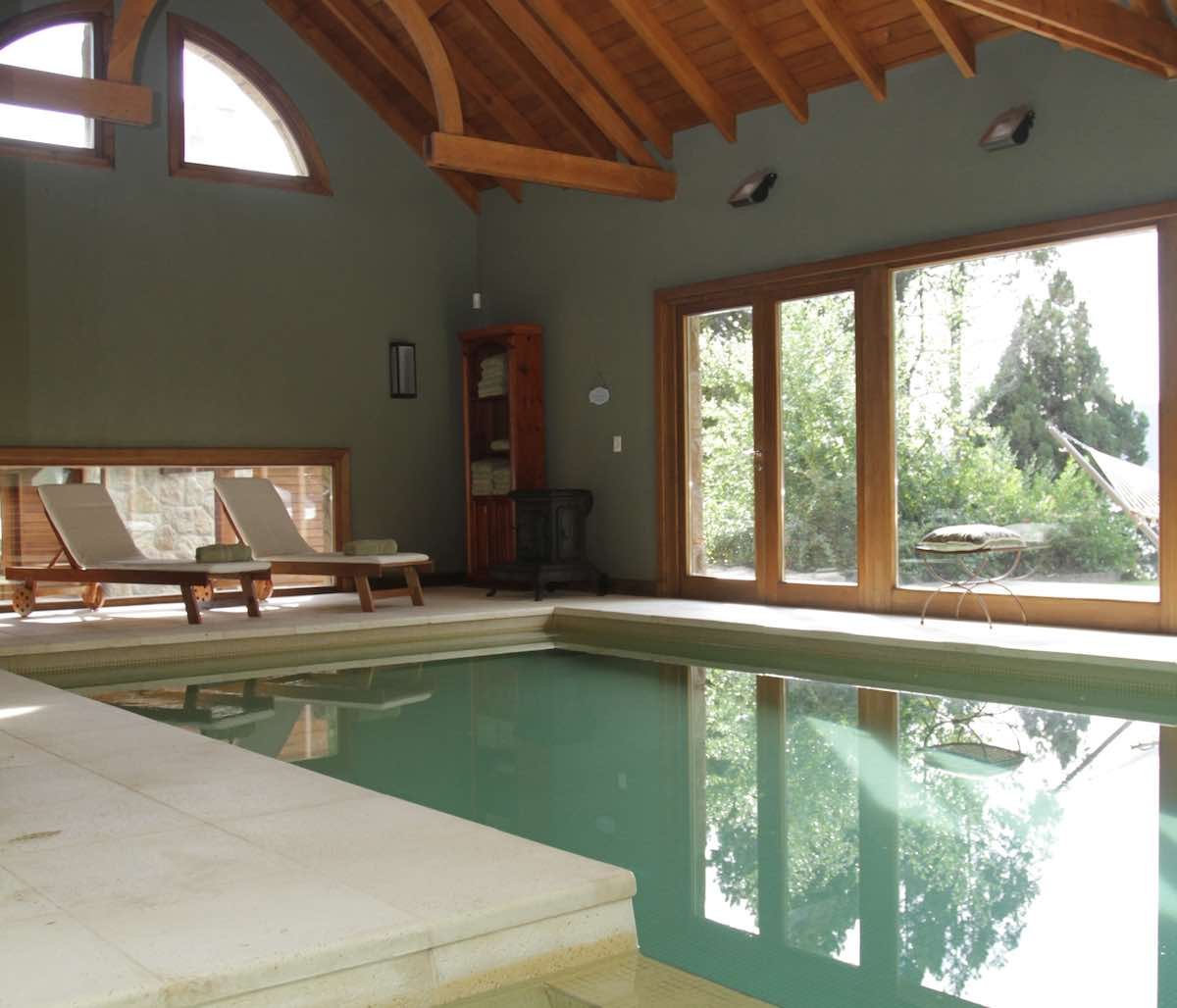 How to Reserve Illihue
Dreaming of Patagonia for your next family vacation? Want to experience the best of Pataonia's amplified landscapes and warm welcomes?
Reach out to one of our expert travel planners today. We're at your service.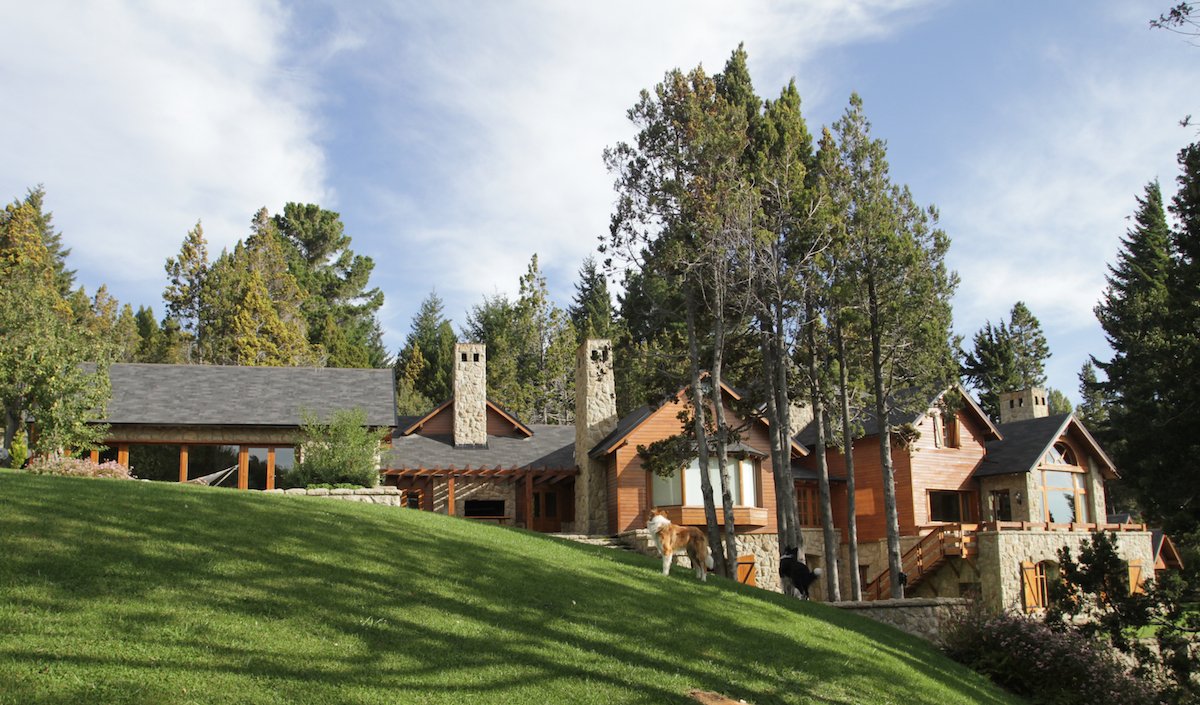 Looking for the perfect vacation in Patagonia? LANDED provides personalized, custom travel within Central America, South America, and the Antarctic. We'll create a unique itinerary plan tailored to your interests and dreams. Experience the trip of a lifetime. Speak with one of our expert travel planners today at 801.582.2100.