Casa Cairucu
Casa Cairucu is just steps away from Paraty Bay, which boasts renowned beaches, emerald rainforests and charming fishing communities.
This simple, beautiful 3-bedroom house is situated within the Environmental Protection Area (APA) of Cairucu and offers lovely sea views and is your base for exploration in this amazing region.
The house is ideal for families, groups of friends, or honeymooners who love water sports, kayaking, exploring or simply relaxing.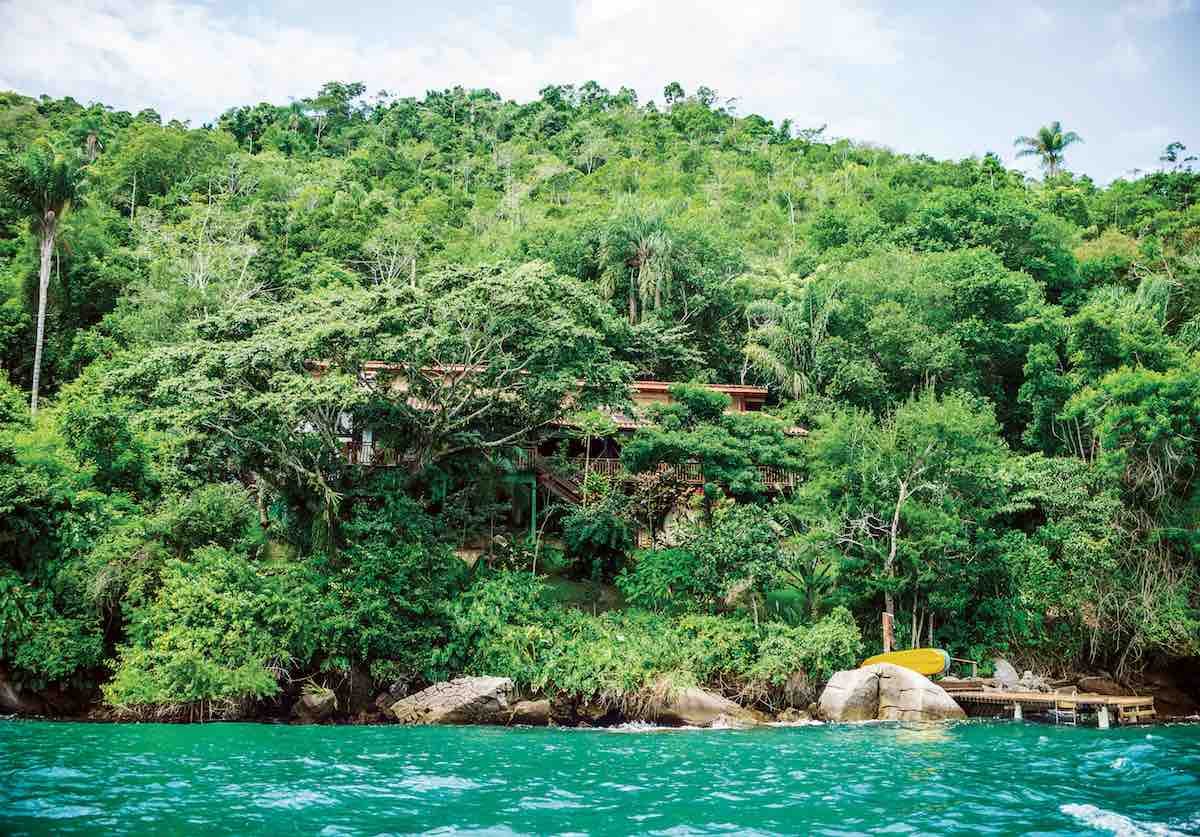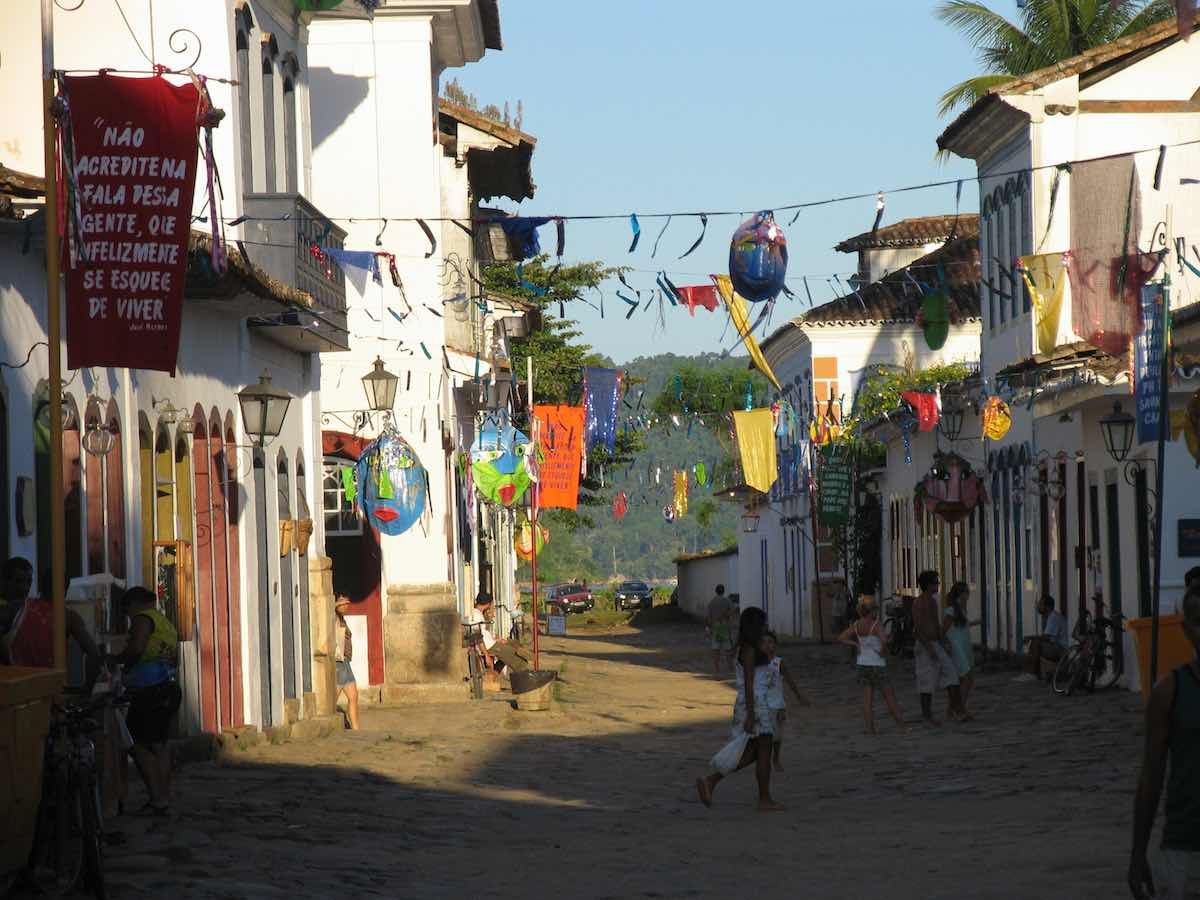 Accommodations 
Casa Cairuçu is a remote, bayside home surrounded by forest paths and quiet, secluded beaches.
The home features 3 double en suite rooms, each about 260 square feet, that offer sea views. Ideally, Casa Cairuçu accommodates 6 – 8 people.
The rooms feature either a Queen-size bed or two twin beds, outdoor hammocks, and a pull out bed for children.
The rooms are equipped with local touches like Brazilian art and handicrafts. Each room features high beamed ceilings, white walls, wood floors and ceiling fans.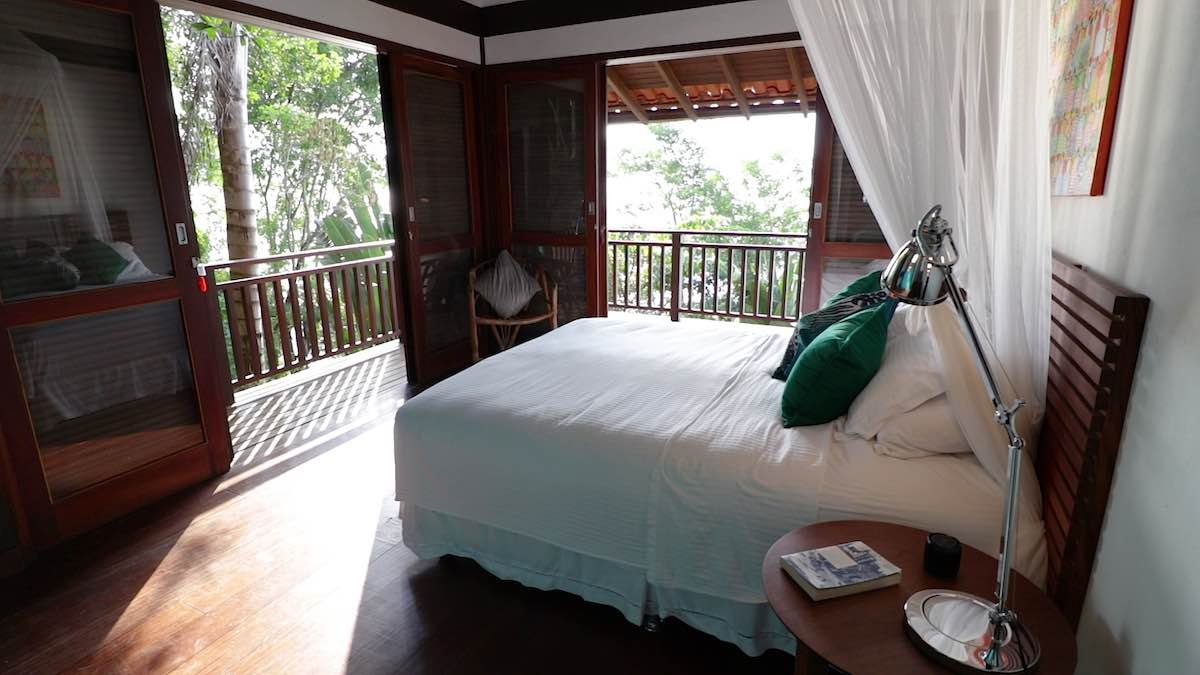 Home Amenities
Casa Cairuçu is a low energy house that has minimal environmental impact. It offers biodegradable soaps, shampoos, trash bags, recycling and food composting
Guests have access to private boat transfers and tours in the Bay by experienced local boatman, Luis
Guests also have access by phone to an experienced English speaking guide in Paraty whenever they need assistance. Rodrigo meets guests on arrival and also included is a walking tour of the historic centre of Paraty with him during the stay
Housekeeper Adriana is usually at the house 8am – 1 pm, except Sundays. Adriana cooks breakfast, cleans and makes the beds and also prepares dinners at no extra cost (ingredients added to shopping list which guests pay on arrival)
*Yoga, birding tours and wild food foraging walks with local experts available at extra cost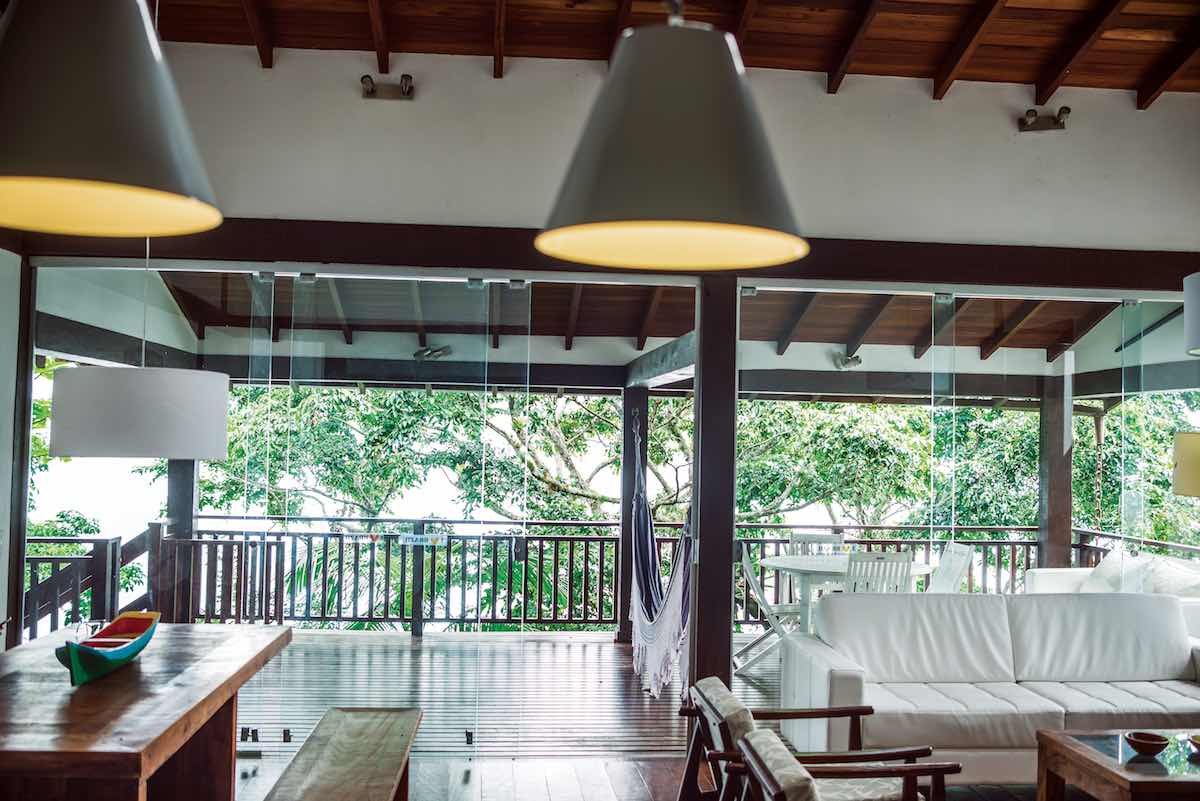 Exploring Paraty Bay 
Paraty Bay offers a variety of active adventures that suit every need. Guests can enjoy charming footpaths that wind past neighboring houses, or experience mountain and forest hikes that lead to natural pools and waterfalls.
Kayaking is a great mode of transportation. Guests can paddle to neighboring islands and beaches. Stand-up paddle boarding is also a popular adventure, considering the gorgeous setting and calm waters.
Snorkeling adventures are a good way for guests to observe the colorful fish and turtles swimming just below their feet. Guests can snorkel right in front of the house or explore from the boat with Luis.
Perhaps the most unique experience for visitors is exploring the town of Paraty. The entire town is a UNESCO World Heritage site brimming with boutique hotels, restaurants, cobble stone streets, bars, and art galleries.
Guests can visit quaint churches and sample homemade sweets and chilis at local markets.
Paraty is also just minutes away from Bocaina National Park which is home to jungles ideal for rappelling, climbing, rafting and jeep tours.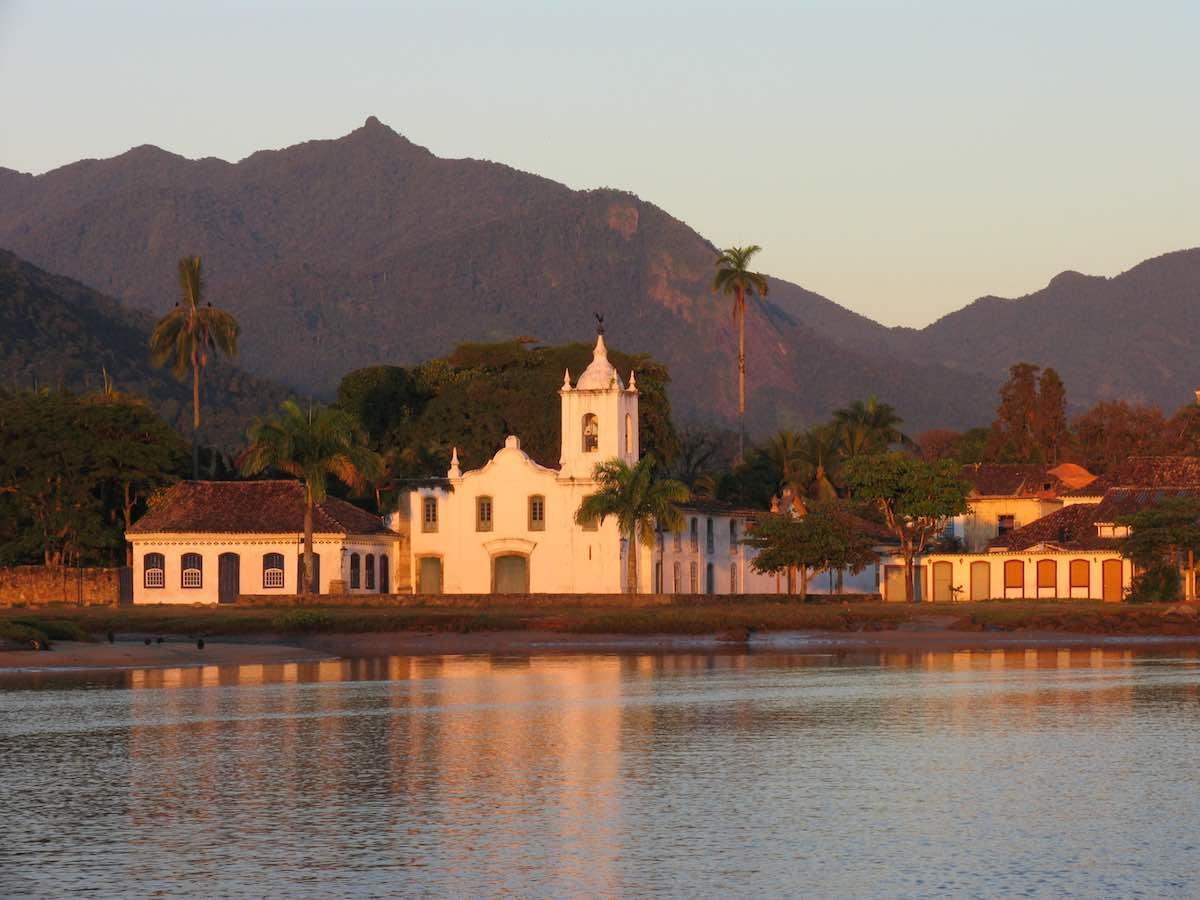 ARE YOU THINKING ABOUT A VACATION TO CASA CAIRUCU? LANDED PROVIDES PERSONALIZED, CUSTOM TRAVEL WITHIN CENTRAL AMERICA, SOUTH AMERICA, AND THE ANTARCTIC. WE'LL CREATE A UNIQUE ITINERARY PLAN TAILORED TO YOUR INTERESTS AND DREAMS. EXPERIENCE THE TRIP OF A LIFETIME. SPEAK WITH ONE OF OUR EXPERT TRAVEL PLANNERS TODAY AT 801.582.2100.