Casa Turquesa is one of our favorite boutique hotels in the historic port of Paraty, Brazil. Located in front of the pier, Casa Turquesa occupies a restored mansion dating to the 18th century.
Turquoise, a favorite color of owner Tete Etrusco, evokes Paraty's sky and sea. The color is a leitmotif of the hotel, subtly appearing in its textiles, pool, and in original artwork by Tiacho Baenninger.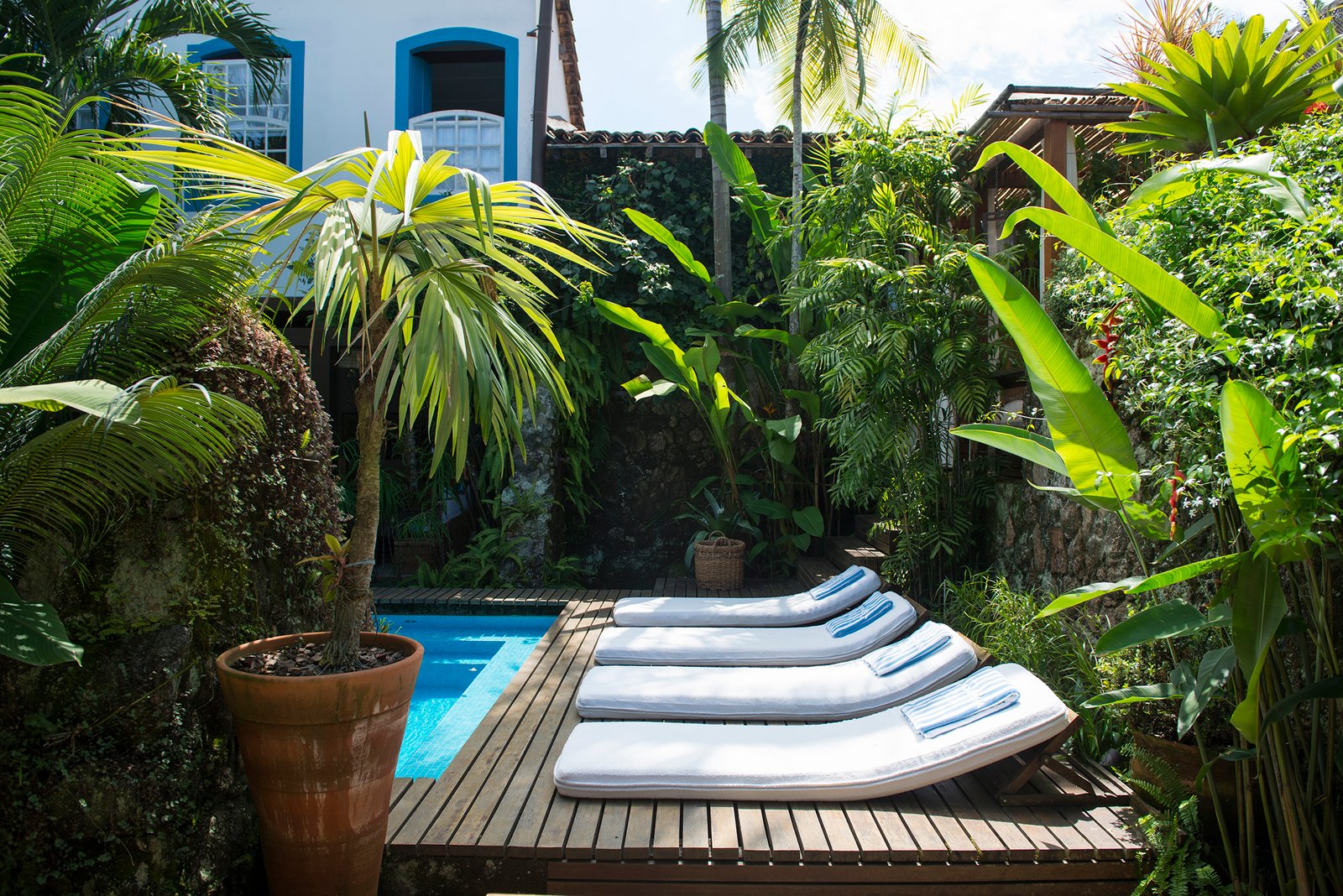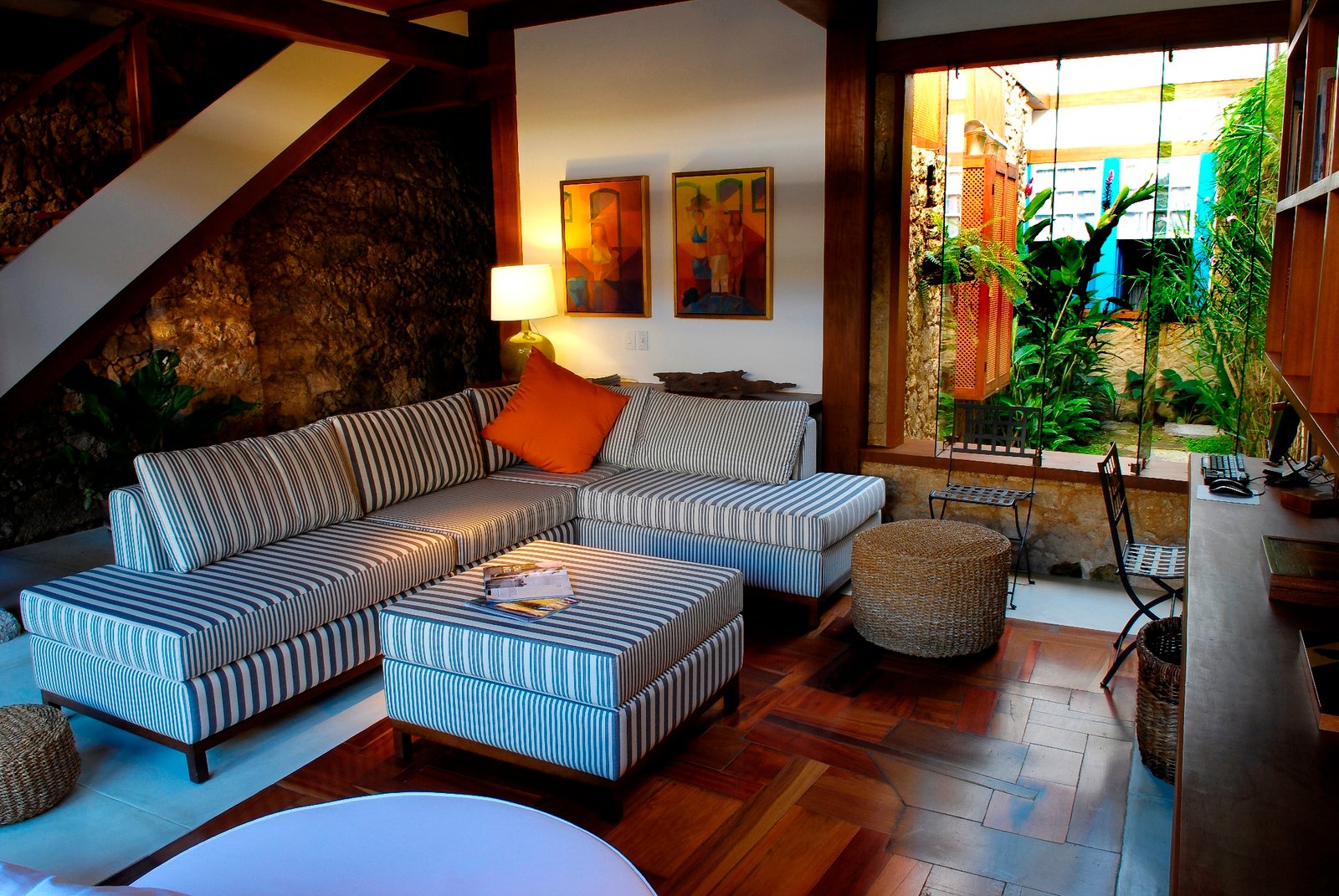 Amenities
Casa Turquesa features a living room, a boutique, and a library. Outside, the patio is surrounded by a palm-shaded garden with orchids, a hyrdomassage pool, bar, and gazebo.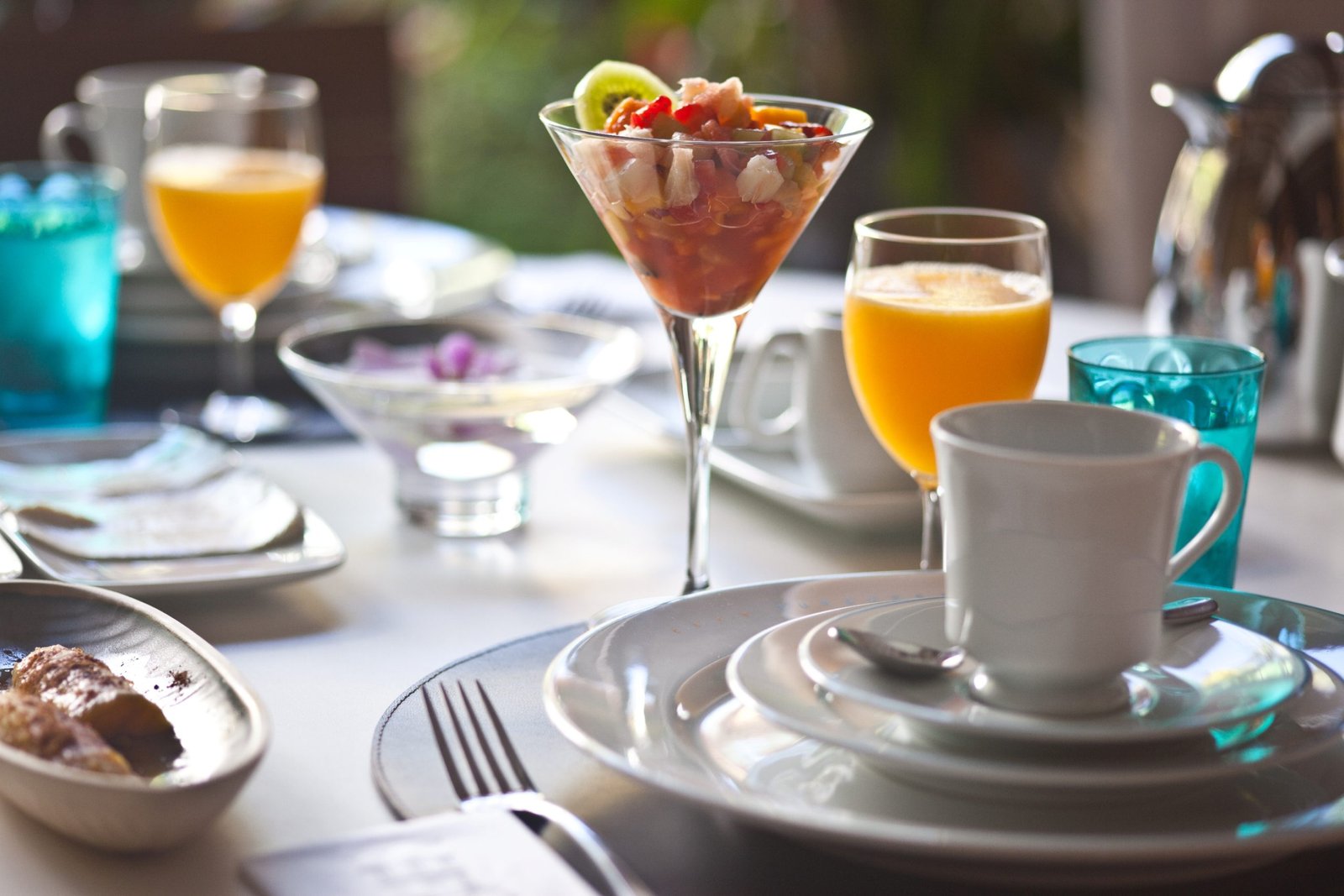 Guests at Casa Turquesa receive a pair of customized Havaianas as a gift upon arrival.
Accommodations
Casa Turquesa has nine suites furnished with either one queen-size bed or a king-size bed. In room amenities include high pressure showers, hairdryer, air conditioning, ceiling fan, TV, safety box, minibar, Wi-Fi, beach baskets, electric kettle, beach hats, umbrellas, and bathrobes.
Branca and Royal rooms feature a bathtub with jacuzzi instead of the high pressure shower.
Turquesa
The Turquesa Suite features paintings by French artist Jacques Rey and an antique desk. This 291-square foot room overlooks the pool and the hotel's gazebo.

Amarela
The Amarela Suite looks out on the orchid garden. Interior accents include a stone wall from the 18th century and friendly parrots by the artist / botanist Margaret Mee. The Amarela Suite is the largest of the luxury category suites, at 366 square feet.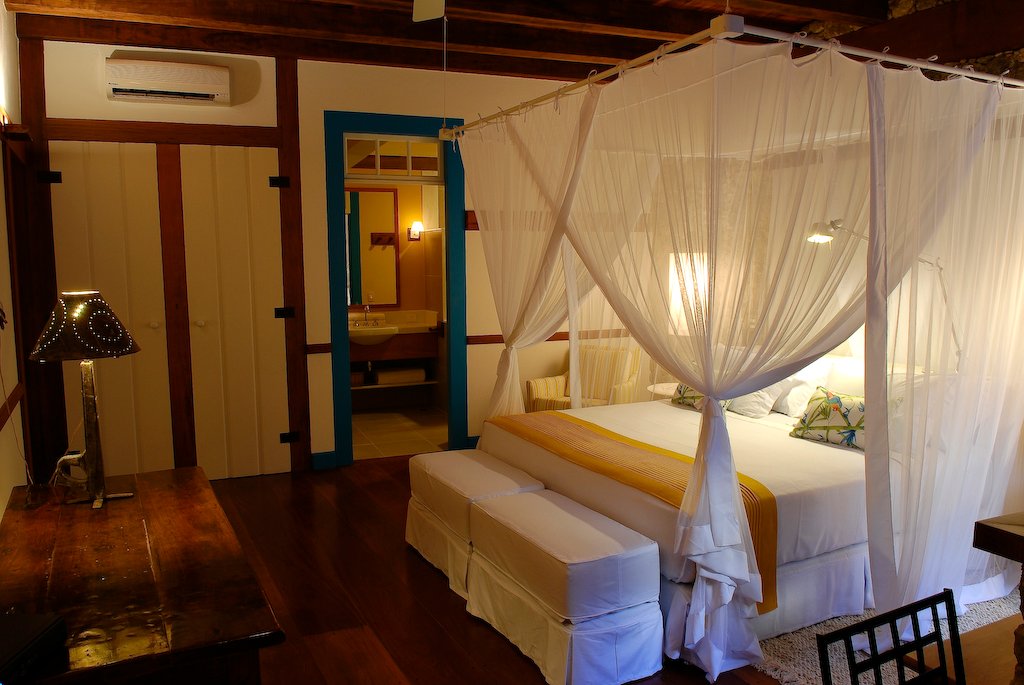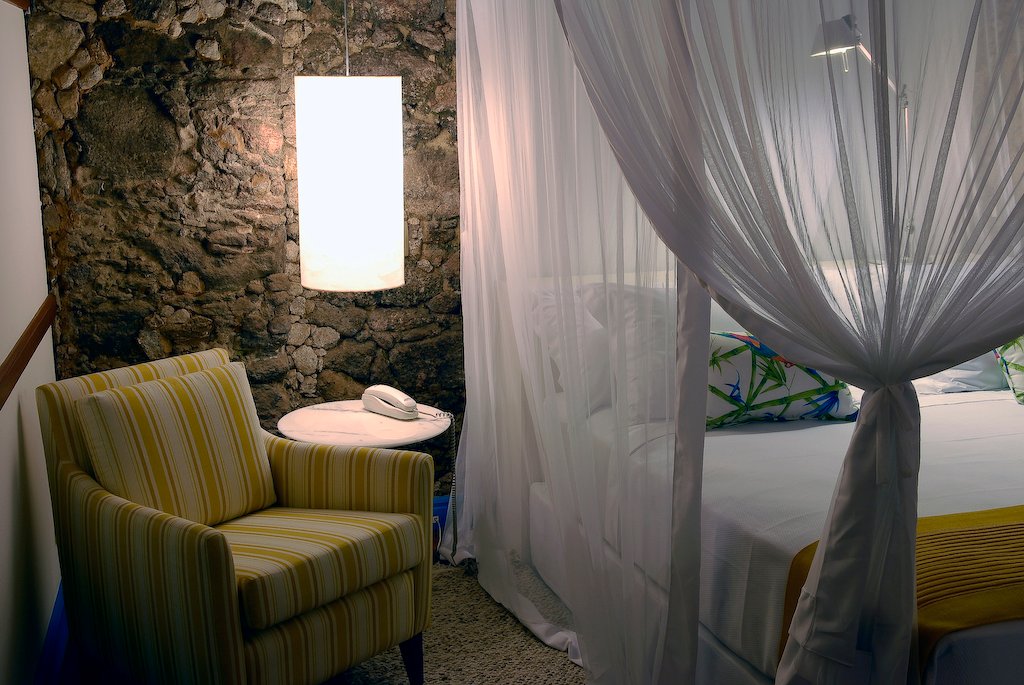 Pink
Overlooking the rooftops of the historic houses of Paraty, the Pink Suite features a stone wall from the 18th century and embroidery by Bordadeiras da Praia do Sono. This suite measures 323 square feet.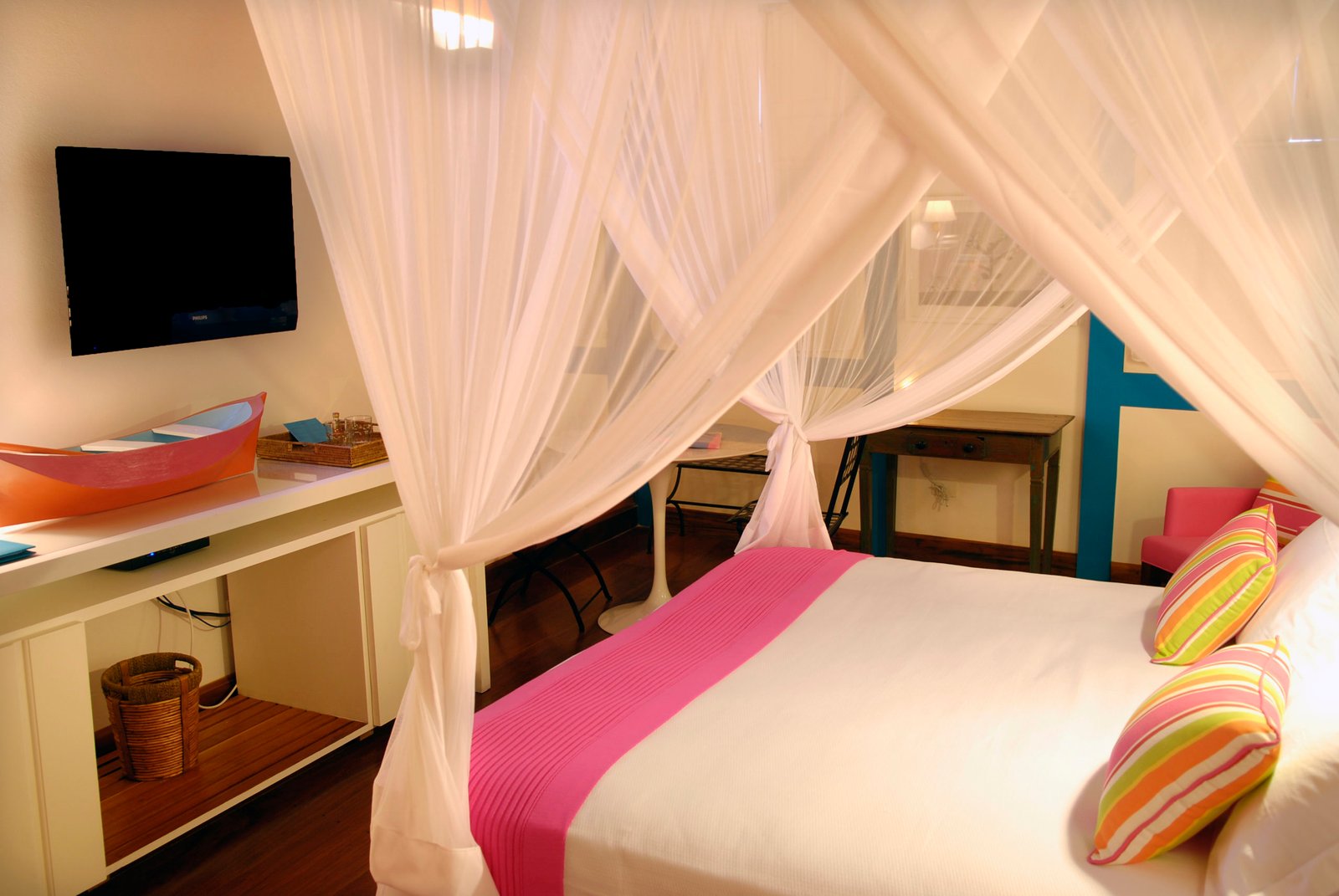 Verde
Located on the upper floor, the Verde Suite overlooks historic Paraty and the library's internal patio. At 506 square feet, this is one of the hotel's largest rooms.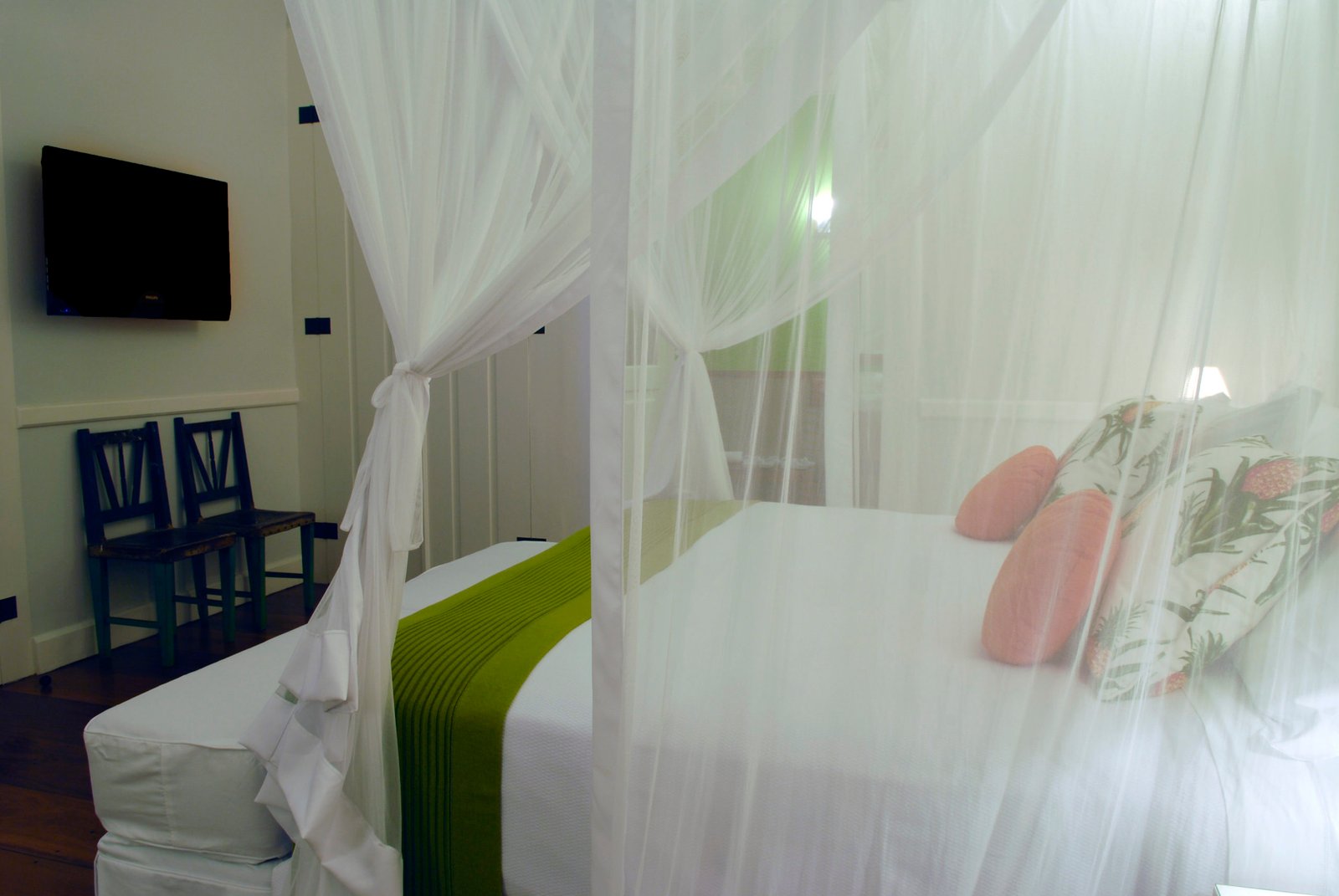 Branca 
Measuring 517 square feet, the airy Branca Suite has a terrace (with hot tub) overlooking the forested mountains and Paraty's historic center. Original artwork is by Tiacho Baenninger, José António da Silva, Valérie Chopin, and Elesbão.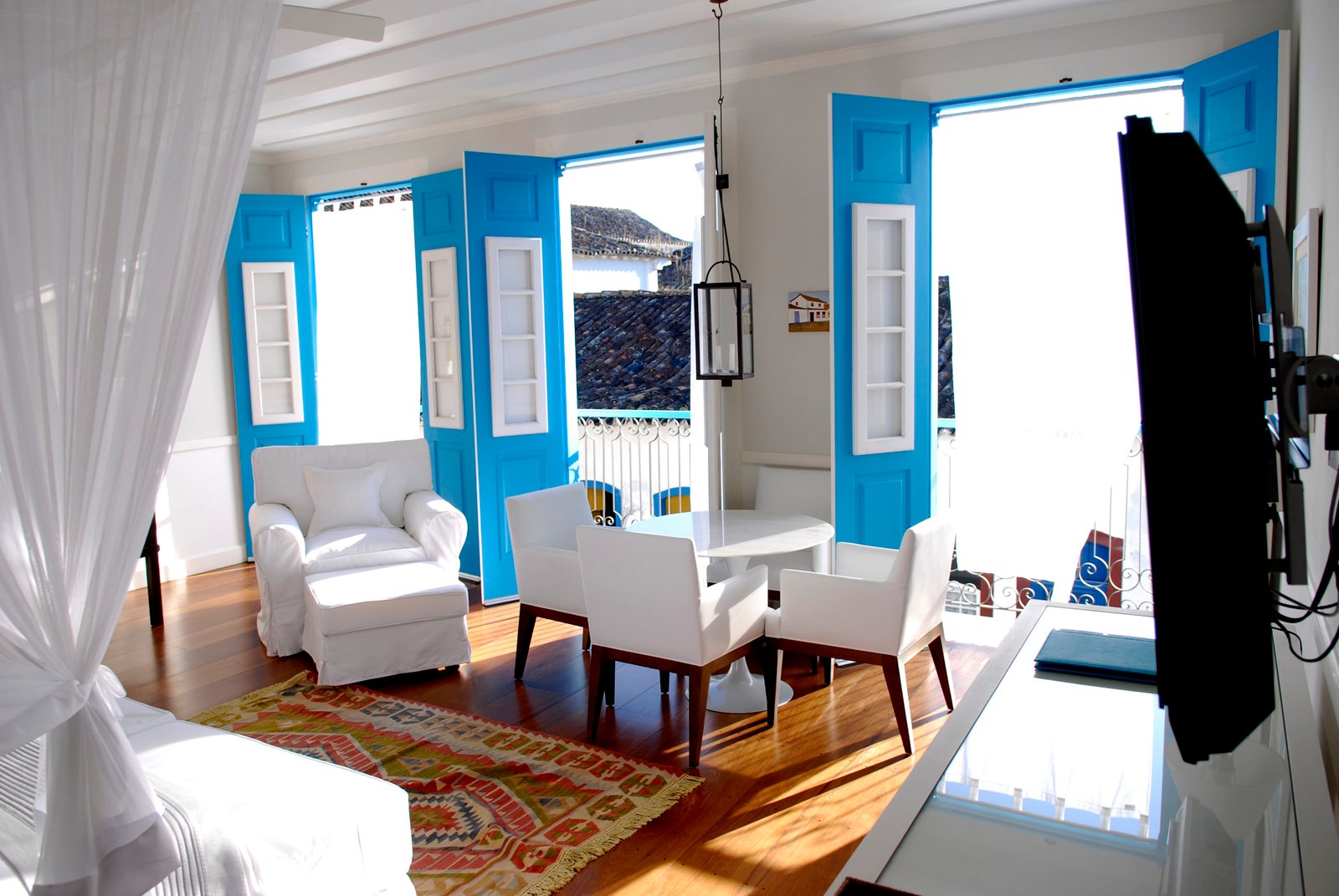 Royal
Overlooking the pier and bay of Paraty, the Rotal Suite is located in the highest part of the townhouse.  At 624 square feet, this is the largest guest room. Amenities include a whirlpool tub, two sinks, and original artwork by Noca. The room has a studio layout, on two floors.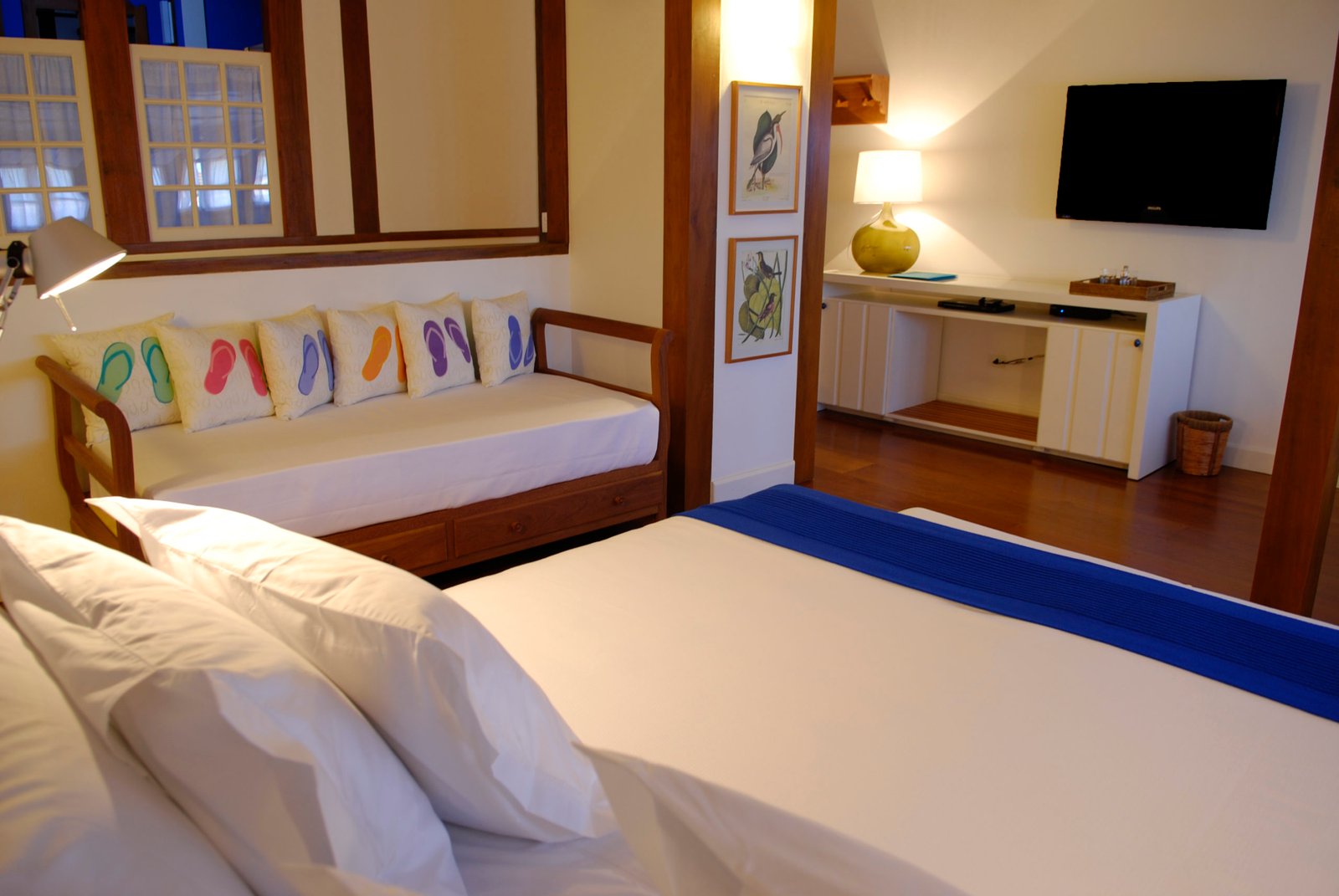 Vermelha
Vermelha is decorated with original artwork by botanist Margaret Mee. This room has a large bathroom with a separate closet.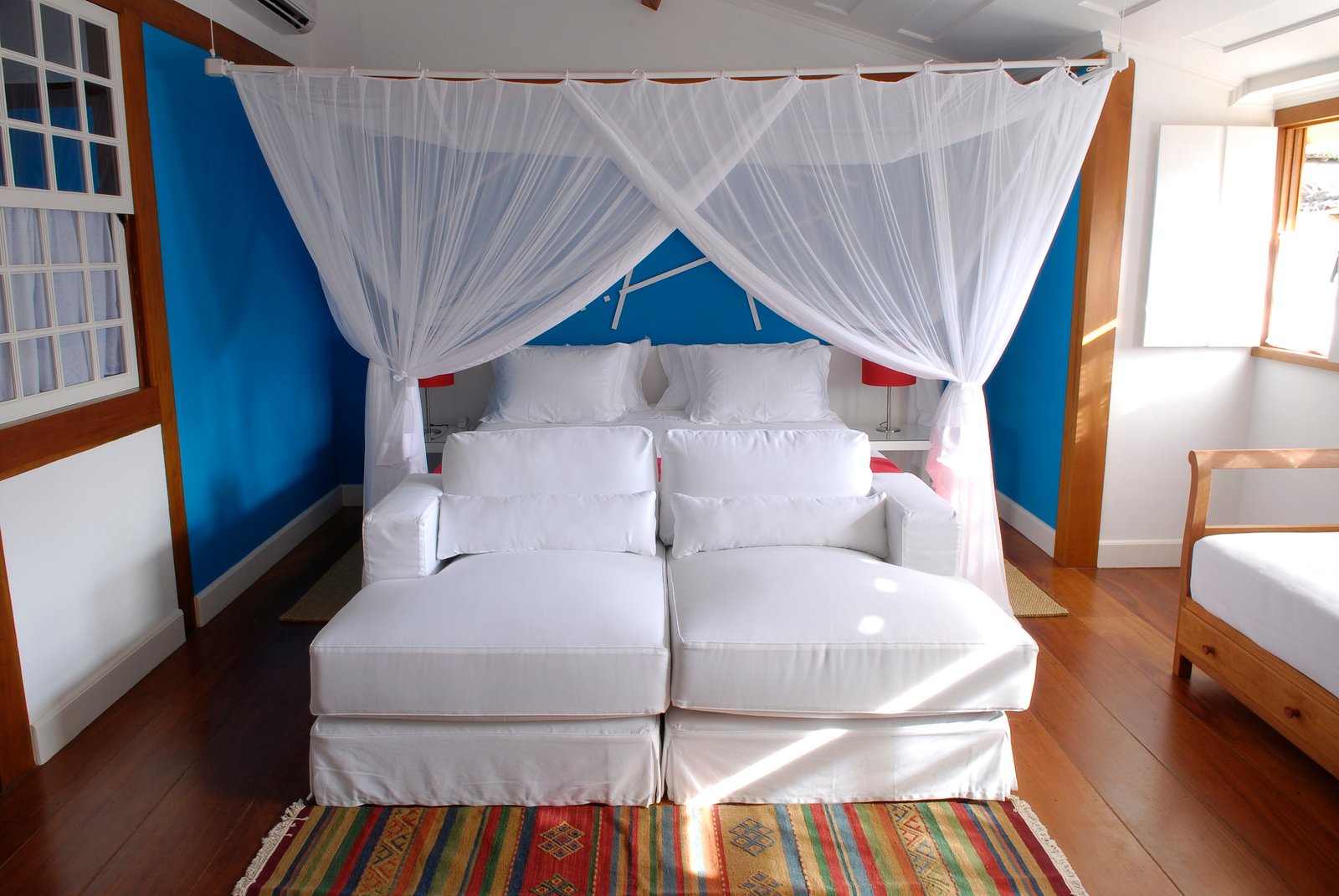 Marrom
Twin to the Vermelha Suite, the Marrom Suite faces the courtyard, with the surrounding mountains complementing the view.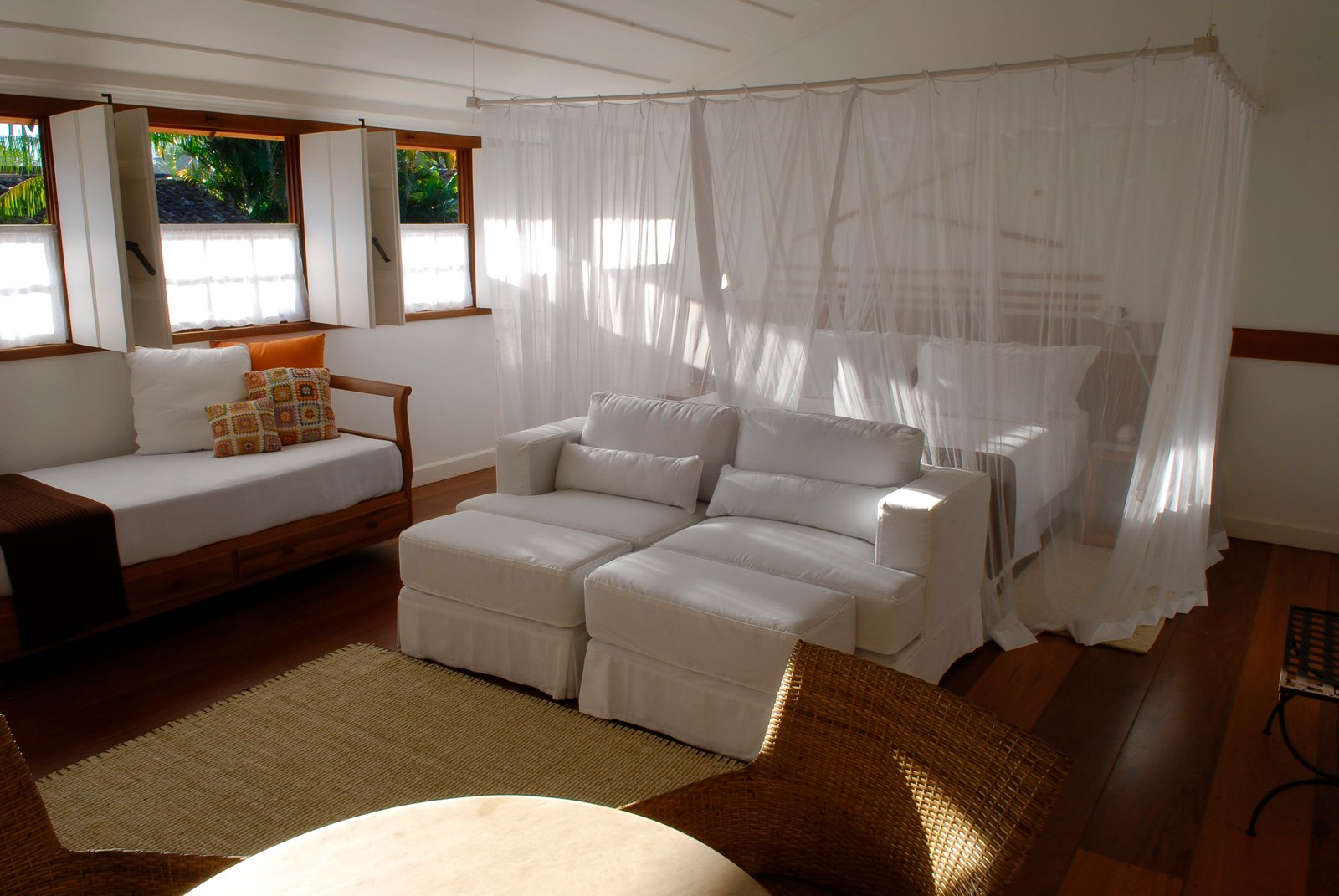 ARE YOU CONSIDERING A STAY AT CASA TURQUESA? LANDED PROVIDES PERSONALIZED, CUSTOM TRAVEL WITHIN CENTRAL AMERICA, SOUTH AMERICA, AND THE ANTARCTIC. WE'LL CREATE A UNIQUE ITINERARY PLAN TAILORED TO YOUR INTERESTS AND DREAMS. EXPERIENCE THE TRIP OF A LIFETIME. SPEAK WITH ONE OF OUR EXPERT TRAVEL PLANNERS TODAY AT 801.582.2100.