Click Clack Bogota is a modern boutique hotel, with an emphasis free-spirited design. Delightful, often humorous, details can be found throughout the hotel.
Nestled beside Park 93 in one of the city's key cultural and business hubs, the Click Clack Bogota offers floor-to-ceiling views of the verdant Andes mountains.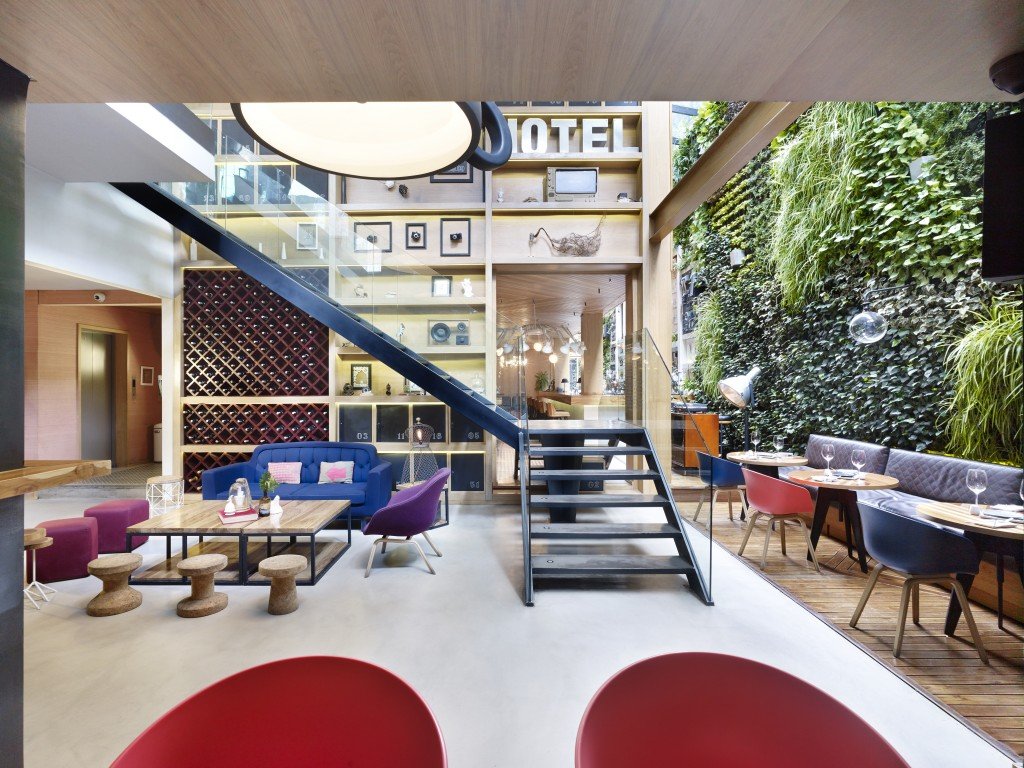 Amenities & Services
Among other amenities (concierge service, terrace) are Click Clack Bogota's two restaurants: Ciengramos and Apache.
Ciengramos
Ciengramos is one of the city's most celebrated restaurants. Their unexpected creations range in appearance from giant cups of coffee to earth-filled flower pots. The flavors and presentation of each dish at Ciengramos are inspired by the colors and forms of specific works of art.
Forget what they told you. Play with your food.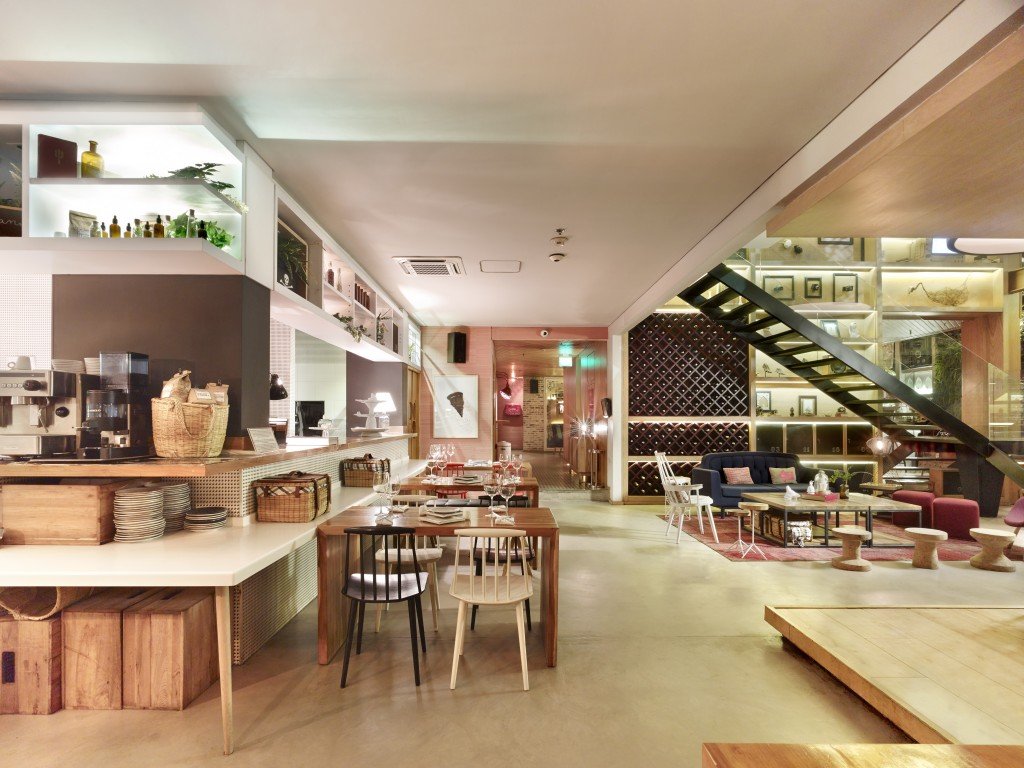 Apache
Enjoy panoramic views of the city in Click Clack Hotel's rooftop burger bar, a locals favorite. From Wednesdays to Saturdays you'll find live DJs take you from rockabilly through to 80s classics.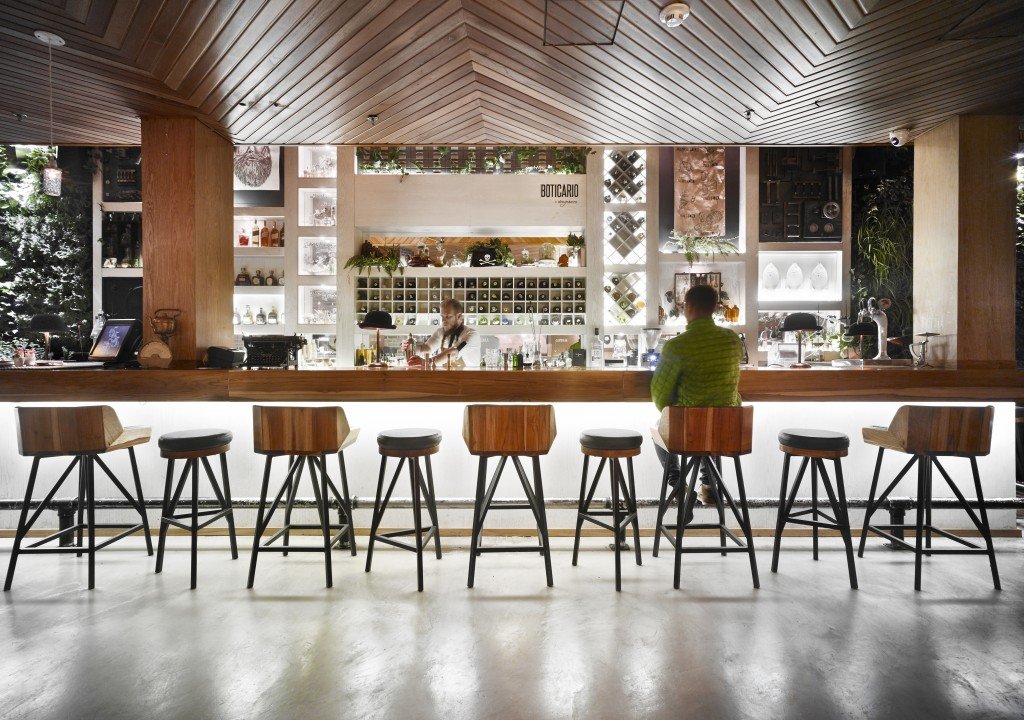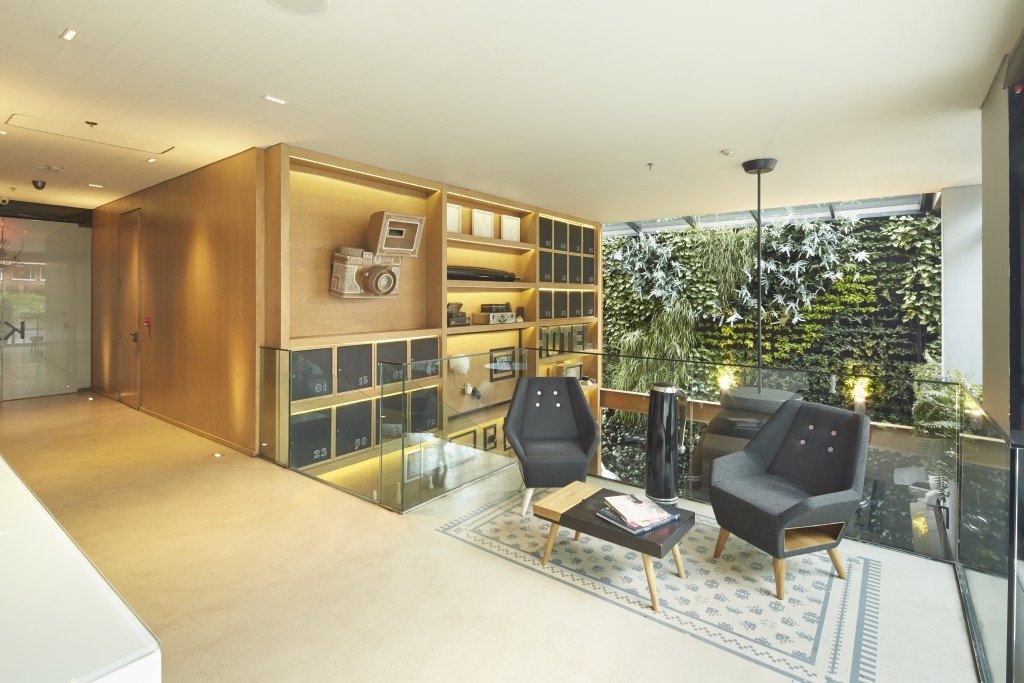 Accommodations 
Click Clack Hotel features 60 guest rooms, named after the standard clothing sizes: XS, S, M, L, XL, there is a perfect size for everyone.
Their rates include buffet breakfast, Wi-Fi, and full access to the minibar for the first night.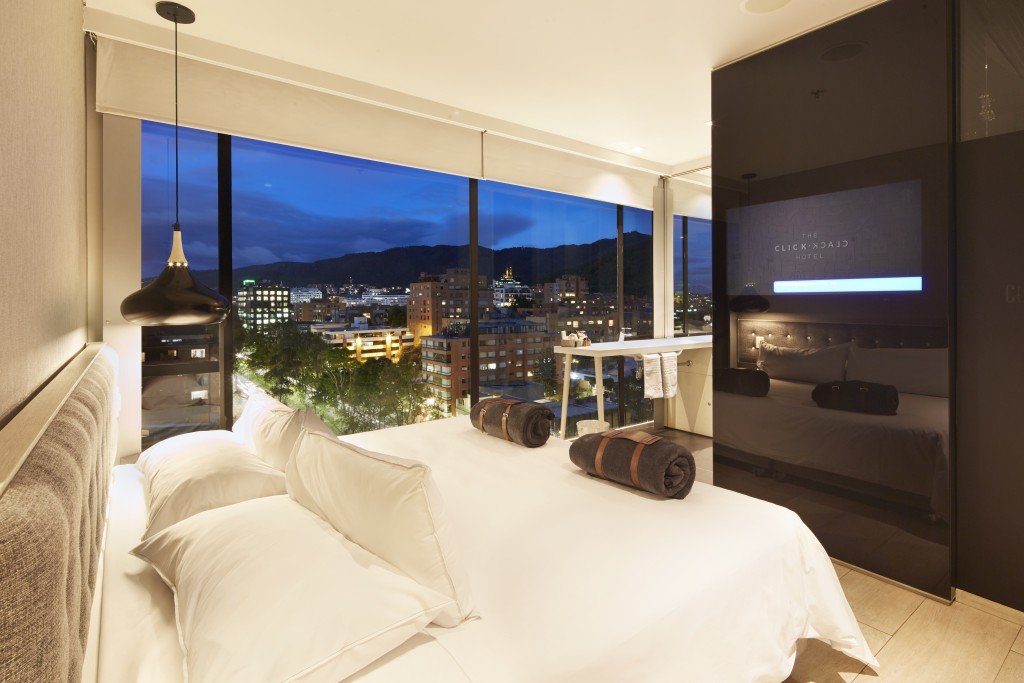 XS : Economy
All the comforts of home, in an efficiently designed XS version. This room features a queen-size bed, desk, A/C (upon request), television, and bathroom with shower.
S : Stadard
With 210 square feet, the S rooms can be furnished with either a California queen-size bed or two single beds. These rooms also feature  a desk, television, A/C (upon request), and bathroom with shower.
M : Superior
Not too big, not too small, these "just-right" rooms feature a terrace with chairs, perfect for admiring the hotel's hanging gardens. The M room can be furnished with either a California queen-size bed or two single beds, desk, A/C (upon request), television, and bathroom with shower.
L : Junior Suite
These 377 square feet rooms are characterized by their floor-to-ceiling windows overlooking the city's urban landscape and green Andean mountains. So if admiring the vista is your thing, then this is the right size for you. L rooms are furnished with a king-size bed, small flexible living area, desk, A/C, television, and bathroom with bathtub.
XL : Suite
Supersize your stay in Bogota with the 431 square feet XL room. Comprising a living room with a sofa-bed and a bedroom with a king-size bed, the XL also features a desk, A/C, two televisions, and a bathroom with bathtub.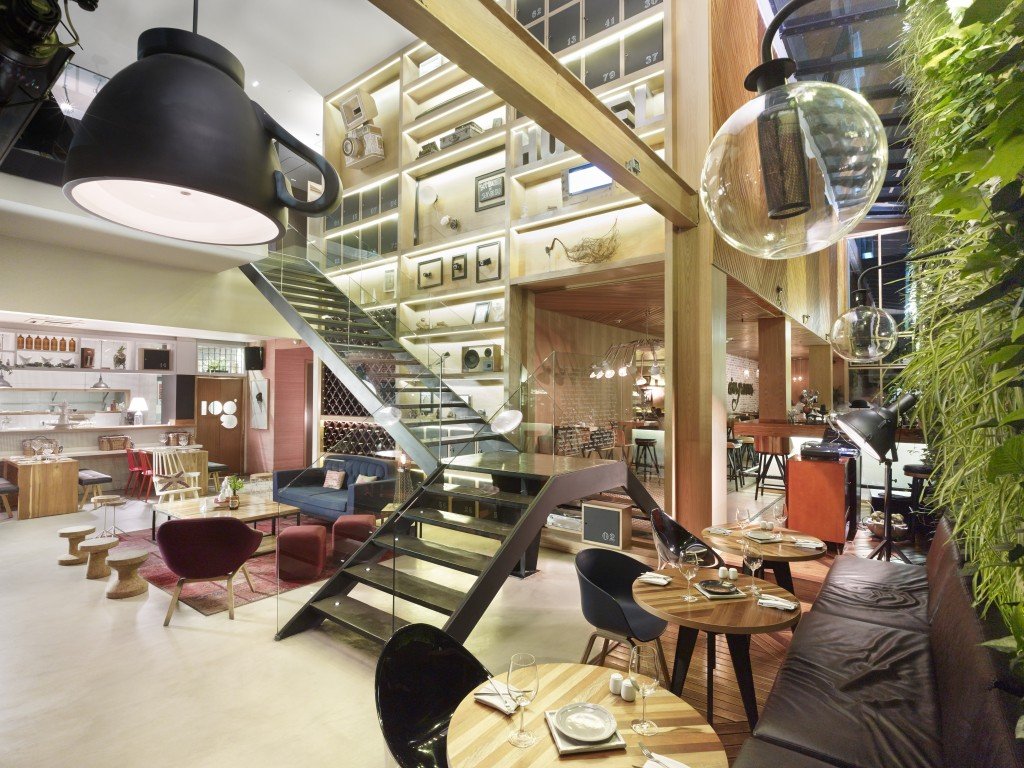 Click Clack Hotel is located in the trendy El Chico neighborhood. Bogota boasts the largest pre-Columbian gold collection in the world at Museo de Oro. Other attractions include historic plazas, churches, markets, parks, and botanic gardens.
Since 2006, LANDED has arranged experiences such as these for our guests in Bogota:
Outings with filmmakers and photographers
Gallery and museum visits with art collectors
Market visits and private cooking classes or chef's table meals
Hiking in the Andes, through the highlands or to waterfalls
Day trips to coffee plantations and edible flower farms
Hands-on explorations of Bogota's graffiti culture with street artists
ARE YOU CONSIDERING A STAY AT CLICK CLACK BOGOTA? LANDED PROVIDES PERSONALIZED, CUSTOM TRAVEL WITHIN CENTRAL AMERICA, SOUTH AMERICA, AND THE ANTARCTIC. WE'LL CREATE A UNIQUE ITINERARY PLAN TAILORED TO YOUR INTERESTS AND DREAMS. EXPERIENCE THE TRIP OF A LIFETIME. SPEAK WITH ONE OF OUR EXPERT TRAVEL PLANNERS TODAY AT 801.582.2100.