B.O.G. Hotel is a boutique hotel located in the walkable La Cabrera neighborhood, nearthe leafy Parque El Virrey in Bogota. The hotel's contemporary style is inspired by Colombia's twin treasures: emeralds and gold.
The geometric exterior is sheathed in granite, glass, and aluminum. The chic interior is accented in golds, greens, angular mosaics panels, and natural wood.
Designed by Portuguese architect Nini Andrade Silva, B.O.G. Hotel is a member of the Design Hotels consortium of independent boutique hotels.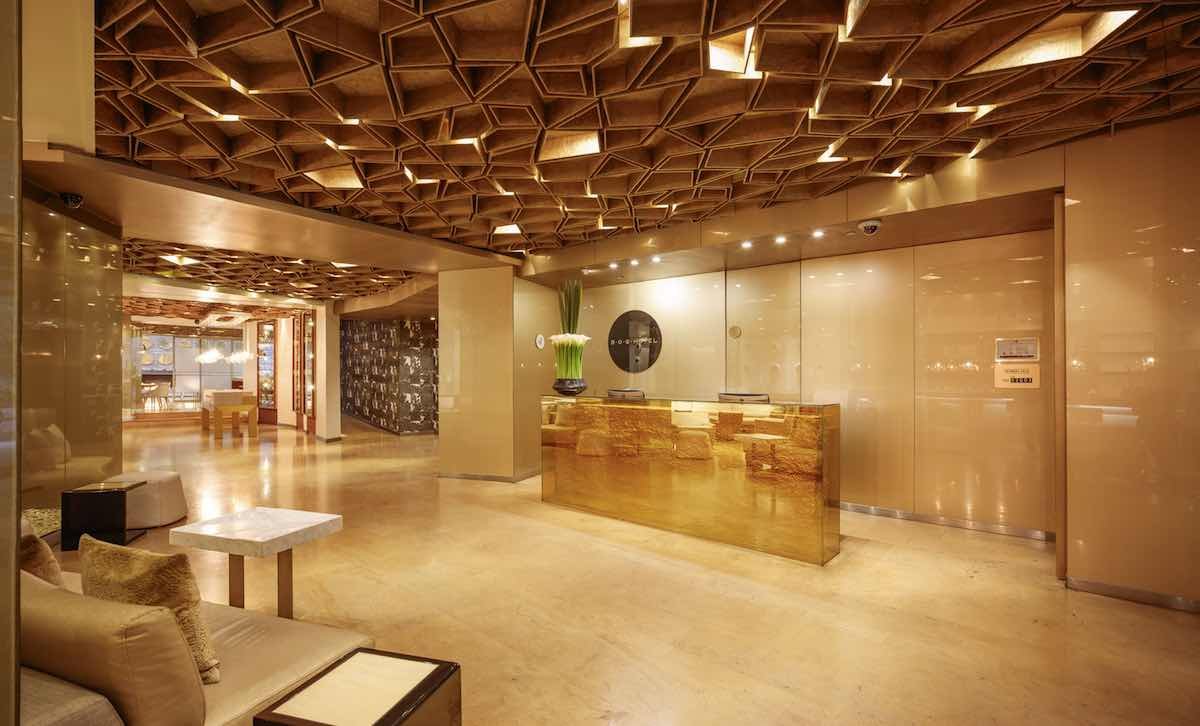 Accommodations 
Each of the 55 guest rooms is furnished with security box, mini-bar, Nespresso machines, luxury linens, bathrobes, slippers, and hairdryers.
Some upper category rooms have free-standing bathtubs. Wi-Fi is available throughout the hotel.
---
BOG Suite (796 square feet):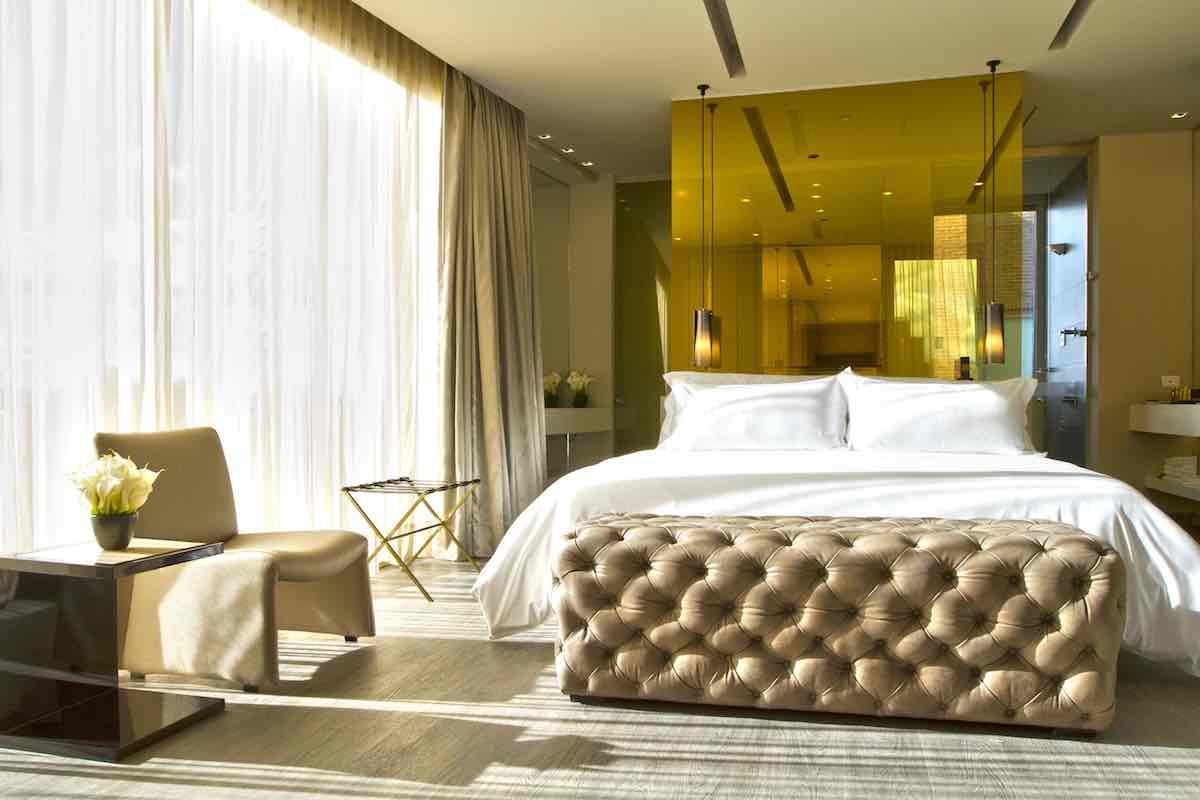 ---
Business Suite (452 square feet, king beds):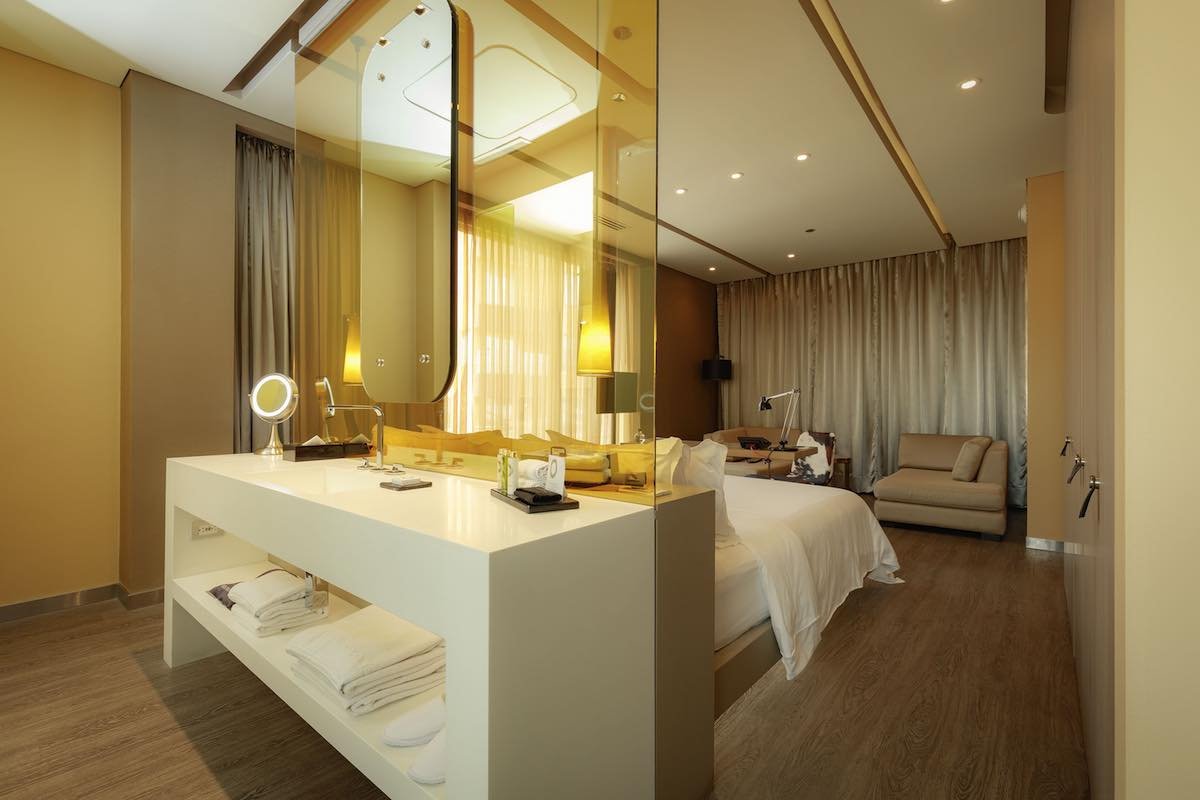 ---
Superior Room (333 square feet):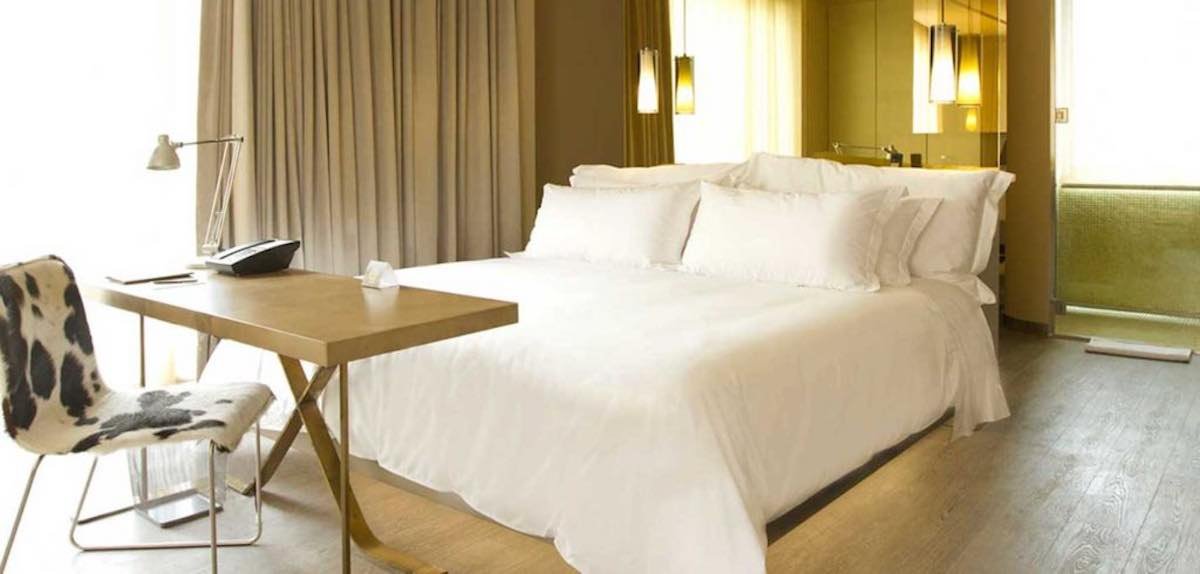 Amenities
The hotel's knockout feature is a rooftop urban retreat, complete with heated swimming pool, bar, sundeck, and city views. Other hotel amenities: lounge, bar, restaurant, spa, steam room, concierge, and fitness center.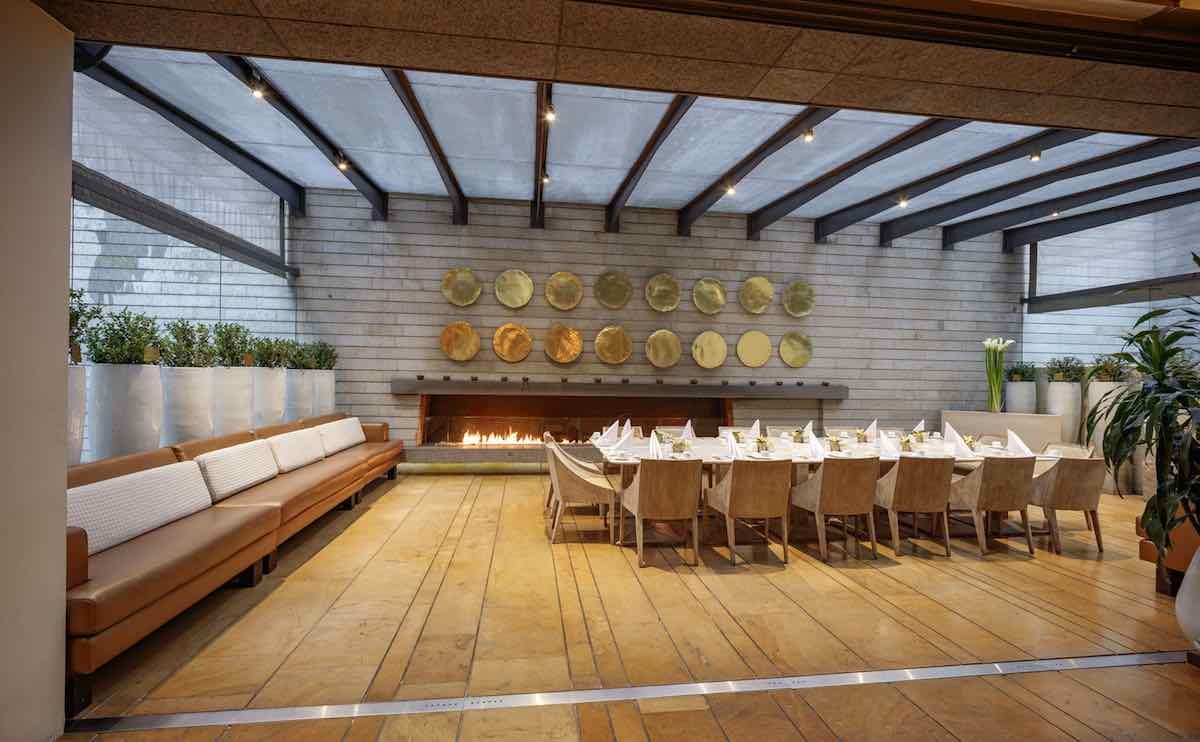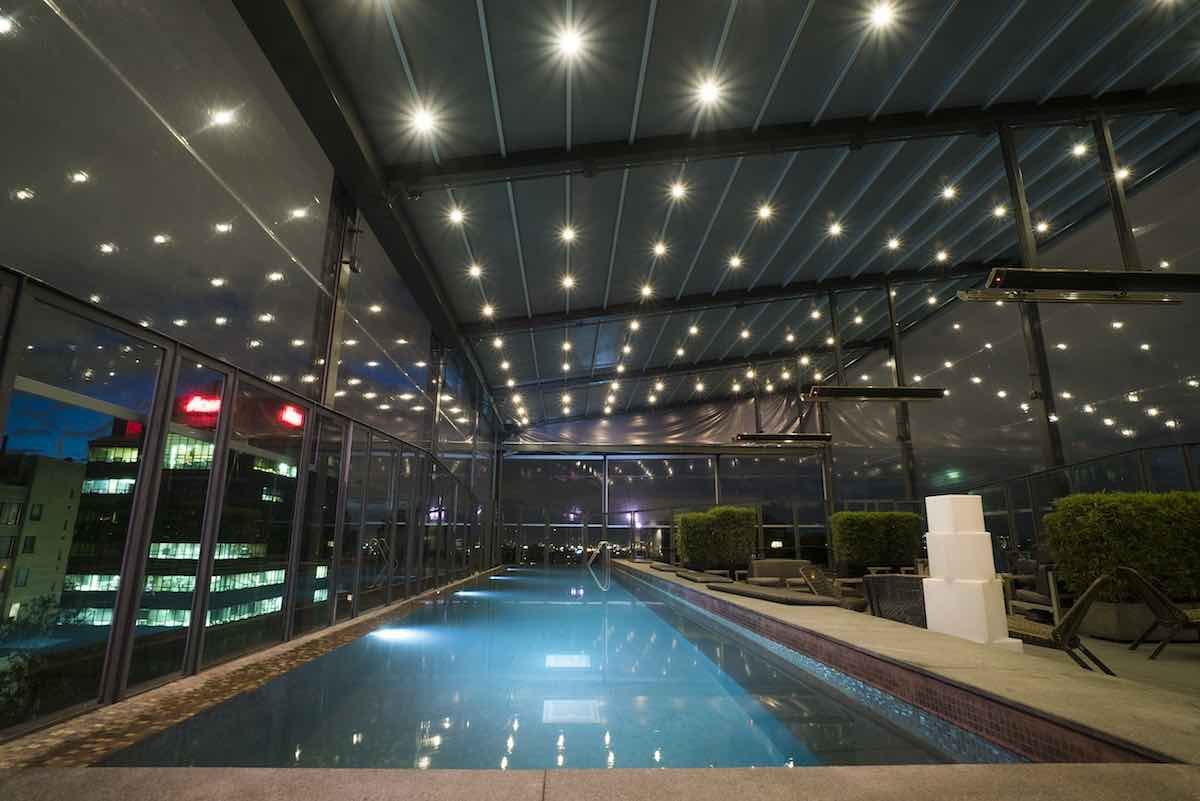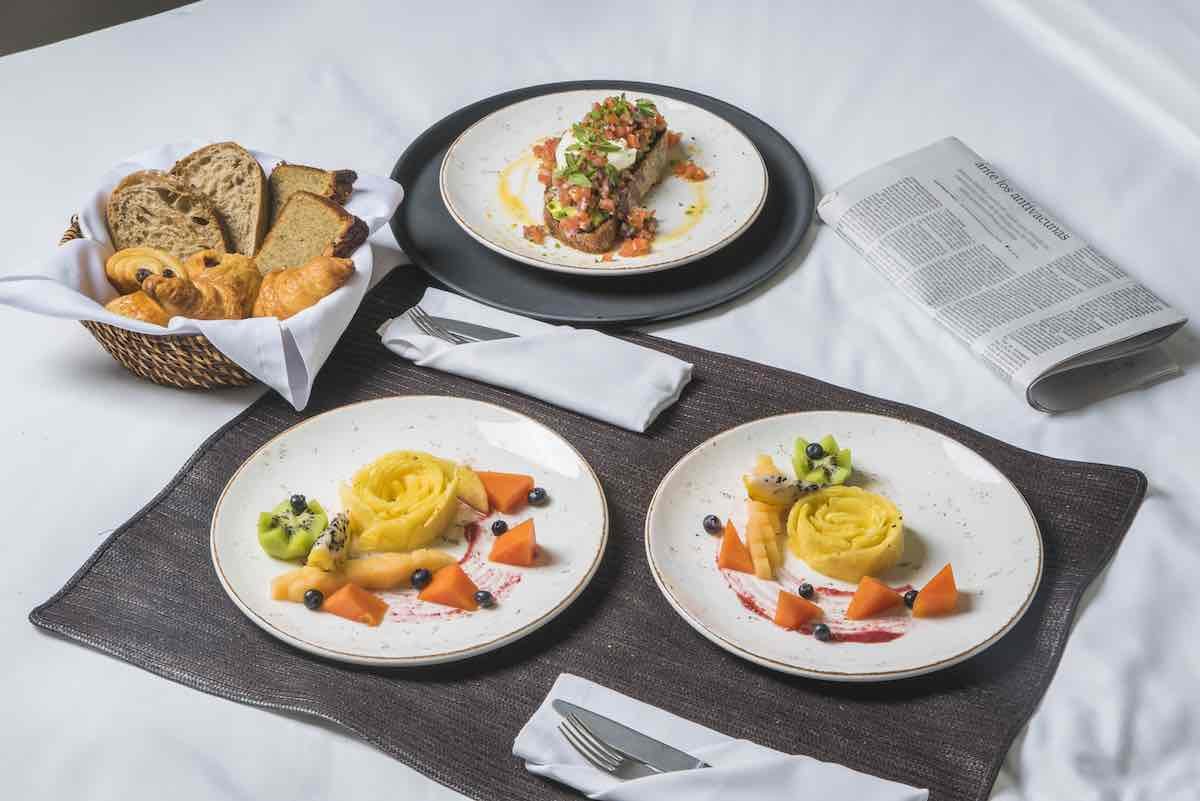 Exploring Bogota
B.O.G. Hotel is located in the La Cabrera neighborhood north of Bogota, a lively area known for its creative Colombian cuisine, museums, and galleries. Bogota boasts the largest pre-Columbian gold collection in the world at Museo de Oro. Other attractions include historic plazas, churches, markets, parks, and botanic gardens.
Since 2006, LANDED has arranged experiences such as these for our guests in Bogota:
Outings with filmmakers and photographers
Gallery and museum visits with art collectors
Market visits and private cooking classes or chef's table meals
Hiking in the Andes, through the highlands or to waterfalls
Day trips to coffee plantations and edible flower farms
Hands-on explorations of Bogota's graffiti culture with street artists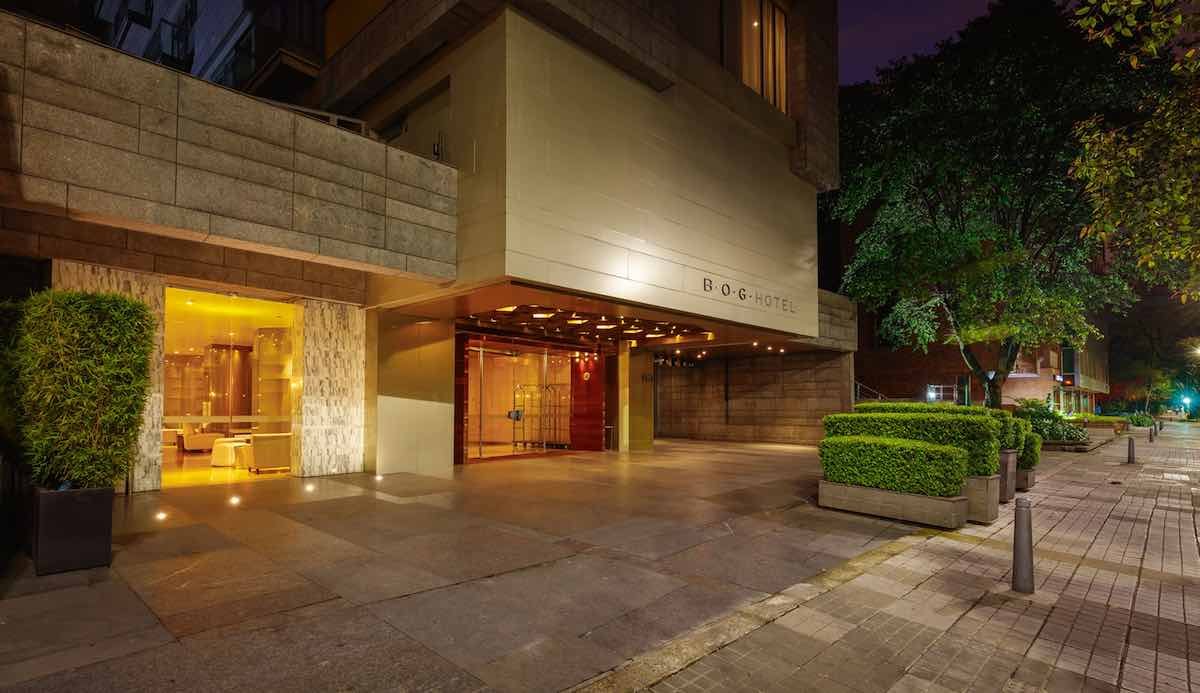 ARE YOU CONSIDERING A STAY AT BOG HOTEL? LANDED PROVIDES PERSONALIZED, CUSTOM TRAVEL WITHIN CENTRAL AMERICA, SOUTH AMERICA, AND THE ANTARCTIC. WE'LL CREATE A UNIQUE ITINERARY PLAN TAILORED TO YOUR INTERESTS AND DREAMS. EXPERIENCE THE TRIP OF A LIFETIME. SPEAK WITH ONE OF OUR EXPERT TRAVEL PLANNERS TODAY AT 801.582.2100.