Cruise the Amazon Basin
The Amazon Basin covers roughly 60% of Peru. One of the most biodiverse habitats on Earth, this densely forested region is home to just over 44% of Peru's avian species and 65% of its mammals.
"Rest is not idleness, and to lie sometimes on the grass under trees on a summer's day, listening to the murmur of the water, or watching the clouds float across the sky, is by no means a waste of time."

J. Lubbock
Peru's tributaries merge with rivers from across the northern half of the continent, flowing more than 3,000 miles from the Andes to the Atlantic.
Iquitos, in Peru's far northeast, is an island city surrounded by three such rivers: the Nanay, Itaya, and the Amazon.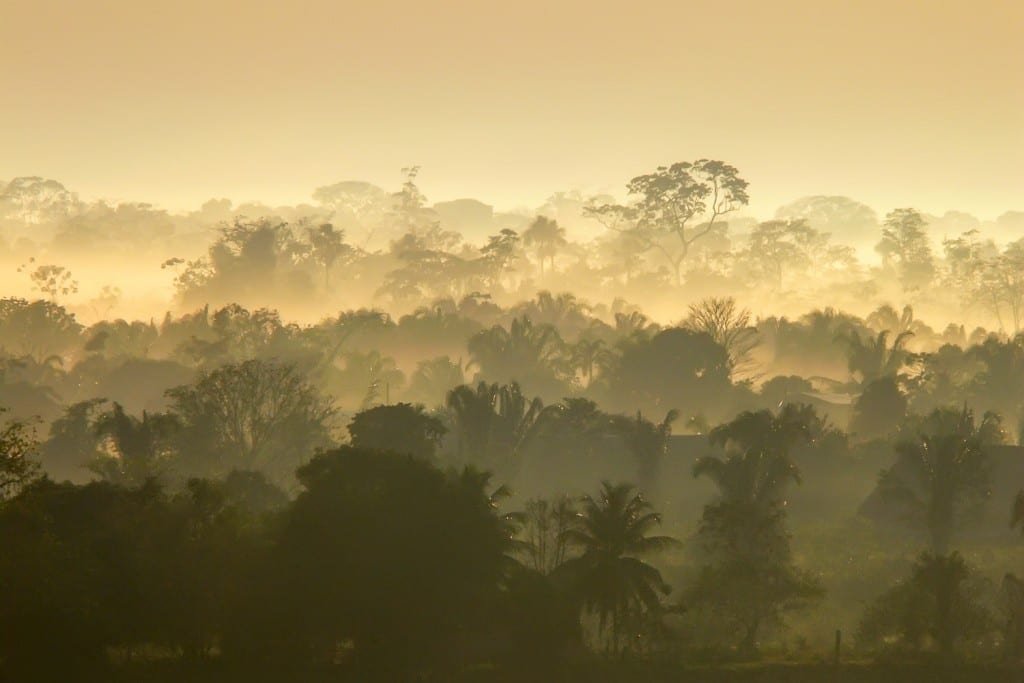 Iquitos
Iquitos is the departure point for luxurious multi-day river cruises. Since 2006, Delfin has been a pioneer in luxury Amazon cruising. The flagship Delfin I was fully refurbished in 2010.
It houses two Deluxe Suites (360 square feet, private whirlpool decks) and two Master Suites (340 square feet, with private decks).
All cabins may be set up as triple-occupancy, giving the Delfin I a maximum capacity of 12 passengers.
Guests (up to 32) are supported by a staff of 27 crew members, including three naturalist guides and a top-notch culinary team. Each of the 16 suites features air conditioning and outward-facing panoramic windows.
Two sets of first deck suites are interconnecting. Common area amenities include an indoor bar/lounge, indoor dining room, outside lounge, jetted tub, exercise room, massage room, and observation deck.
Exotic Wildlife & Indigenous Communities
Three, four, and seven-night cruise programs are available year-round.
Each day, guests are presented with full or half-day options to explore narrow river branches, visit indigenous communities, or view exotic wildlife.
Longer cruise programs visit the Pacaya Samiria Reserve, spanning more than five million acres. Here, visitors can observe pink river dolphins, monkeys, sloths, caimans, and a rainbow of birds.
From the town of Shell, a 35-minute scenic flight reaches the Amazon community of Quehueri´ono. The remaining journey to the lodge is made by dugout canoe.
During the November to May high-water season (monthly rainfall of approximately 12 inches), launch boats can venture deeper into the flooded forest.
Average high temperatures reach 90°F year-round, with humidity above 80%.
Iquitos is 1.5 hours from Lima by air. Contact LANDED for rates, departure dates, and more information. Delfin I and Delfin II are available for exclusive family and corporate charters. We can also help your combined your cruise with extensions to Machu Picchu or the Galapagos. Speak with a travel planner today at 801.582.2100. We'll take care of the details.