Esteros del Ibera: Argentina's Wetlands
Spanning over 5,200 square miles, the Ibera Wetlands (Esteros del Ibera) is the second largest wetland ecosystem in the world; only Brazil's Pantanal is larger.
This vast, seasonally flooded plain is a vital habitat for approximately 350 bird species, including jabiru storks, greater rheas, vermillion flycatchers, and yellow-billed cardinals.
Visitors are also drawn by the chance to observe giant river otters, two species of caimans, capybaras, howler monkeys, yellow anacondas, giant anteaters, and maned wolves. Elusive jaguars also inhabit the wetland.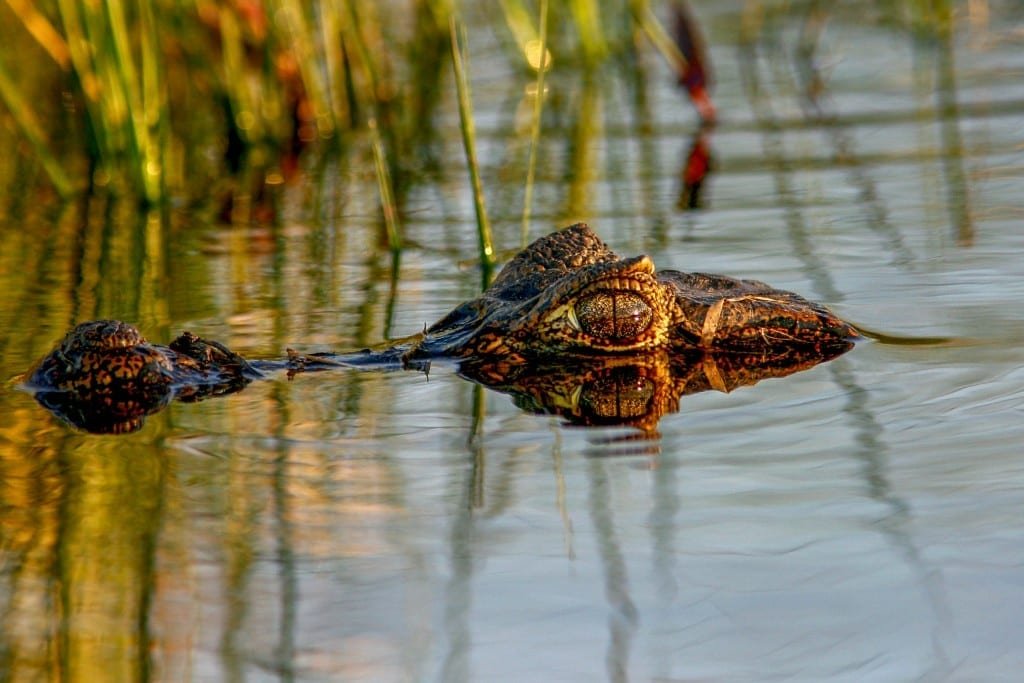 Wildlife Safaris by Boat
Wildlife safaris are conducted by boat in the wet season and by jeep in the dry months (June through September). Canoeing, kayaking, fishing, and biking are also possible.
Roughly one-quarter of the region is covered by clear-water lagoons, feeding the surrounding marshes through a network of natural channels.
Floating islands of matted vegetation, called embalsados, provide additional habitat. Esteros del Ibera'swetlands are dotted with comfortable hosterias (ranch houses) and luxury lodges.
When we think of our visits to this region, we remember riding with gauchos, spotting rare wildlife, sunsets on the lagoons, and sipping mate by the riverside.
Best Time to Visit Esteros del Ibera
This is a region that feels both wild and relaxing; it's perfect as the peaceful ending to an otherwise ambitious travel plan.
The best time to visit Esteros del Ibera is at the end of the dry season (July to September), when animals congregate around ever-shrinking water sources.
Dry season high temperatures range between 75°F and 85°F. During the November to April wet season, the temperatures are roughly 10ºF warmer.
Getting There
Esteros del Ibera is located roughly 450 miles north of Buenos Aires, in the central northern part of the Corrientes Province.
Nonstop flights from Buenos Aires to the city of Corrientes, northwest of the wetlands, take around 90 minutes. Charter flights are also available to the town of Mercedes in the south.
Many of the best lodges are situated around the town of Colonia Carlos Pellegrini, roughly 75 miles northwest of Mercedes.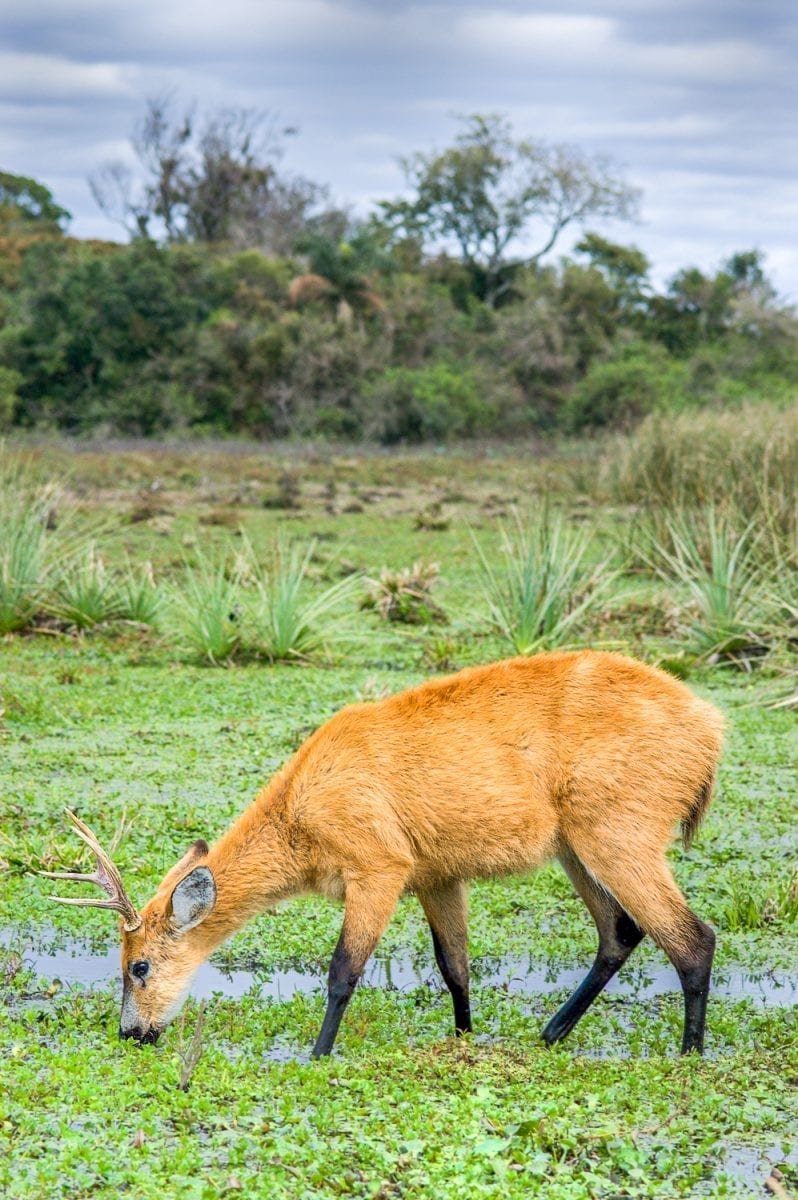 At LANDED, each travel request is personal. After all, you're trusting us with your most precious asset—free time with the people you care about. By getting to know you, we'll create the most memorable, most exceptional trip of your life. Call us today at 801.582.2100. Dream big. We've got you.
"One touch of nature makes the whole world kin."
William Shakespeare
PERFECT

Could not have been more pleased.  This was the trip of a lifetime for our family.  Thank you!
GO WITH LANDED

If you're planning to travel, go with LANDED. You won't be disappointed.
AMAZING ADVENTURE

The whole rhythm of the trip was perfect, and leaving one place for the next worked perfectly. This trip definitely made me want to experience other great spots in South America.
TRIP OF A LIFETIME

The locations were amazing. Your on-the-ground team was fantastic–knowledgeable and accommodating. Beautifully organized.
ABSOLUTELY AMAZING

The best guide I've ever had anywhere in the world. Top notch talent.
GREAT SERVICE

You were a great help in planning–ensuring that I was staying at the right places and enjoying the type of activities we love–and the follow up was incredible.
YOU GOT TO KNOW US

Exactly the bonding and sharing experience we'd hoped for. The rhythm, variety, and tone was spot on. With effective listening skills, you built a good picture of what we wanted–more complicated than "just" luxury. The result was a great trip, one made just for us.
BEST EVER

Excellent attention to detail. You listened carefully, asked the right questions, and customized with just the right balance. Superb guides. We felt relaxed and pampered all the way. You'll plan our next trip.
FANTASTIC EXPERIENCE

Not a single thing on the itinerary that we would change.  The guides were knowledgeable, friendly, and prompt.  The hotels were beautiful, the food delicious and the pace of the activities was perfect for us.
DO IT!

In short, our trip was amazing. Thanks so much for your constant assistance and thorough planning.
PERFECT

The planning, service and execution of the trip was flawless – thank you!
EXCELLENT

LANDED was helpful and knowledgeable, making our trip a memorable one.  I will use your services in the future as I continue to explore Central & South America.
A VERY WELL ORGANIZED DREAM

Your patience with my questions and concerns during the planning stage was remarkable.
THANK YOU

You actually got to know us, which made it possible to know just what we like. You promised the best trip ever and you kept your promise.
ENTIRELY AMAZING

Your recommendations were well thought out. We thoroughly enjoyed our honeymoon. Thank you!
THE ULTIMATE GUIDE

LANDED is the ultimate. You helped us make the most out of a week's time.
DIDN'T MISS A THING

We zip-lined, rafted, sailed, and surfed. The contacts were professional and courteous. We don't want to be back at work. Thank you for all of the work you did to set up this trip.