Ilheus & Itacare
Located 285 miles south of Salvador, Ilheus serves as the gateway to dozens of unspoiled beaches.
Much of this sparkling coastline is fringed by thick Atlantic rainforest, magnifying the region's exotic, tropical charm.
Founded as Sao Jorge dos Ilheus (Saint George of the Islanders) in 1534, this port gained prominence between the 17th and 20th centuries, through its sugar and cocoa exports.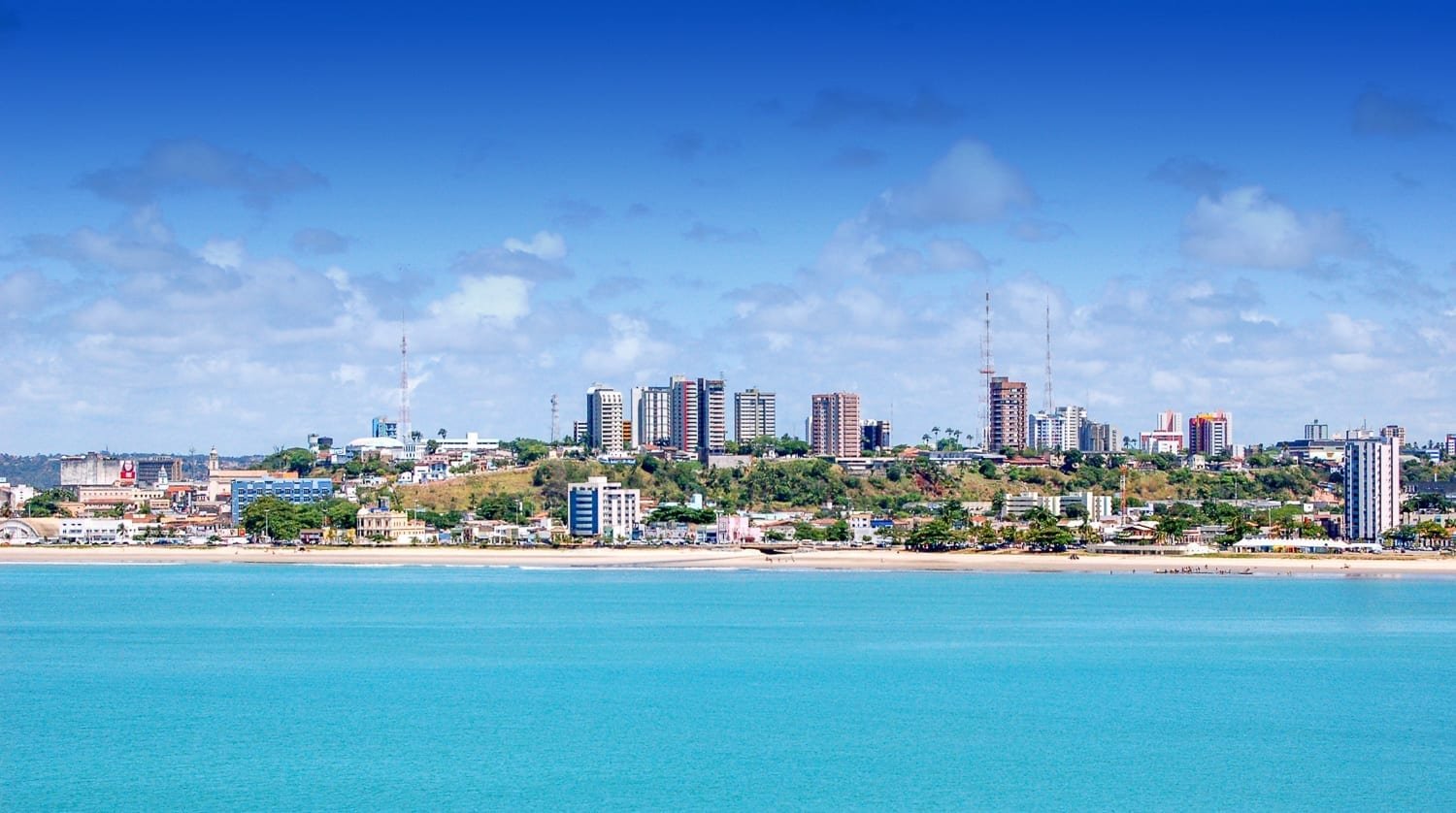 Ilheus is now acclaimed as the midpoint of a 125-mile stretch of delicious hideaway beaches.
Praia Milionarios, four miles south of town, is exemplary.
This wide golden strand is flanked by coconut palms and gentle waves while other nearby beaches are sheltered by mangroves, rocky coves, and coral reefs.
Itacare
Until the completion of the coastal highway in 1989, the town of Itacare was the embodiment of fishing village isolation.
Now, the 45-mile drive north from Ilheus can be made in under an hour.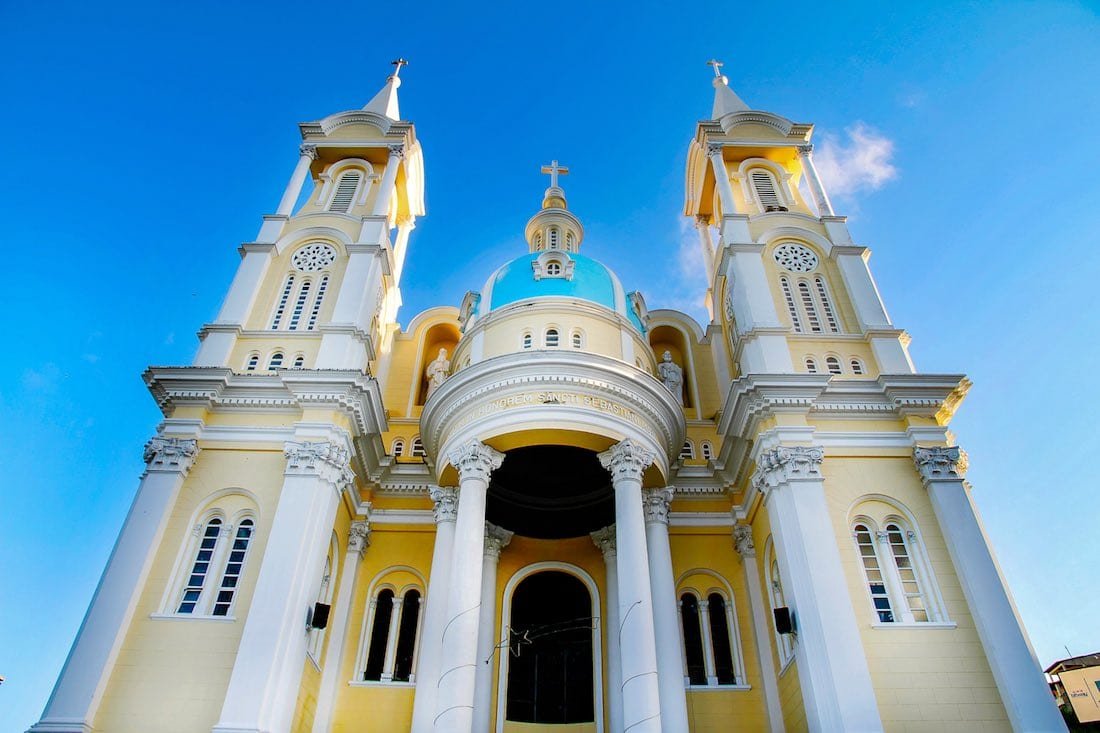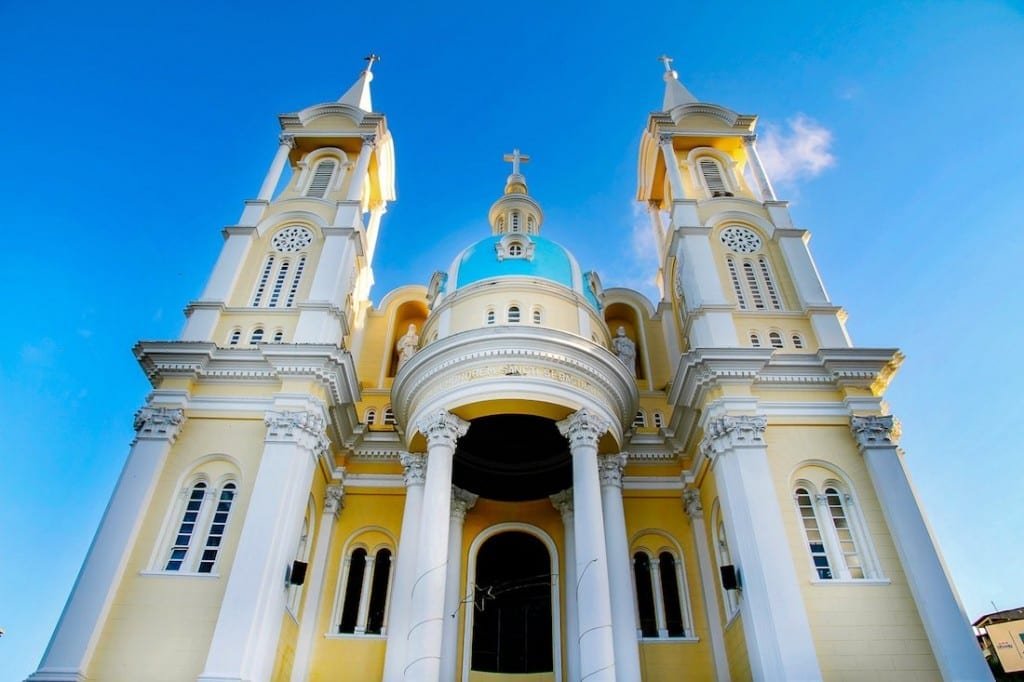 Although the lifestyle is still relaxed and distinctively Bahian, local flavors now blend with tastes that are more adventurous and cosmopolitan.
Consistent Surf and Refreshing Anonymity
Surfers are drawn by consistent waves (April to August), and incognito celebrities arrive seeking anonymity.
Visitors can also enjoy whitewater rafting, horseback riding, and mountain biking.
South of Ilheus, the BA-001 coastal road reaches the village of Una in about 40 minutes.
Una is the home to one of our favorite beachfront bungalow resorts.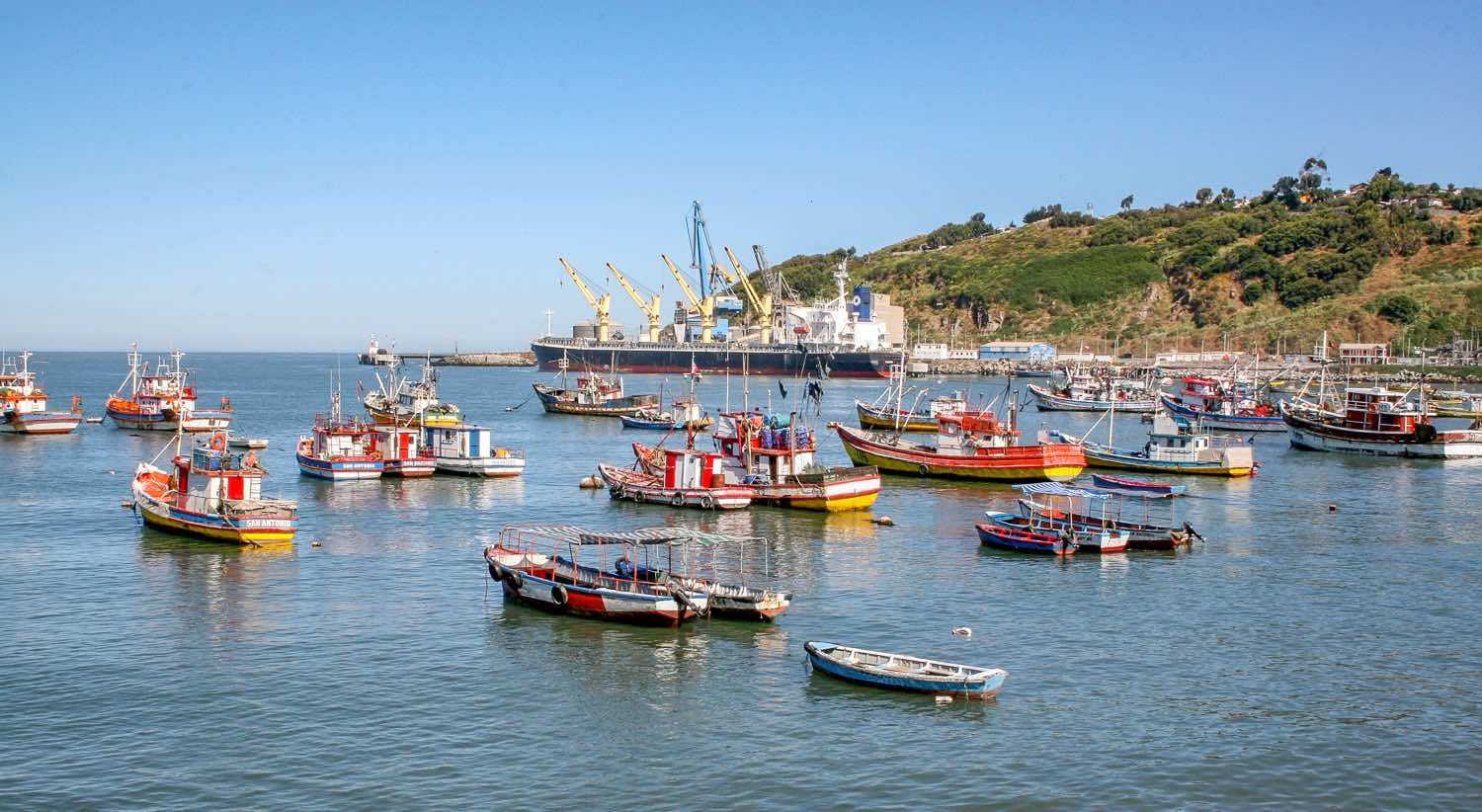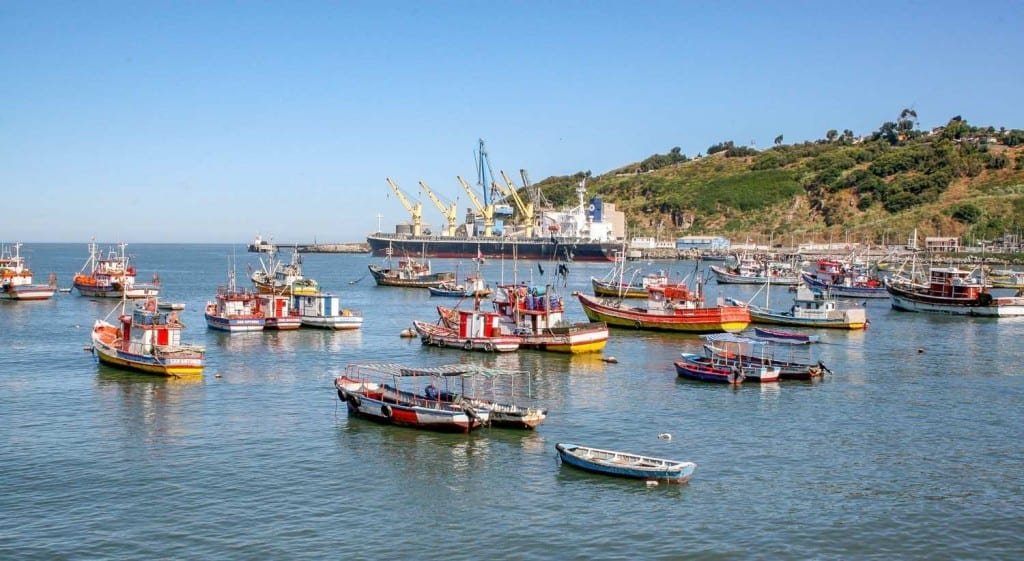 Set amid coconut and dende palms, this boutique hotel features airy floor plans, with private, beach-view hammock decks.
After a traditional breakfast and morning massage, reenergized guests can practice surfing, visit cocoa plantations, or fish for Atlantic Blue Marlin.
Canavieiras
Another 35 miles to the south—72 miles from Ilhéus—Canavieiras marks the end of the line and the last word in splendid solitude.
Here, warm clear waters caress pale sands and dozens of islands.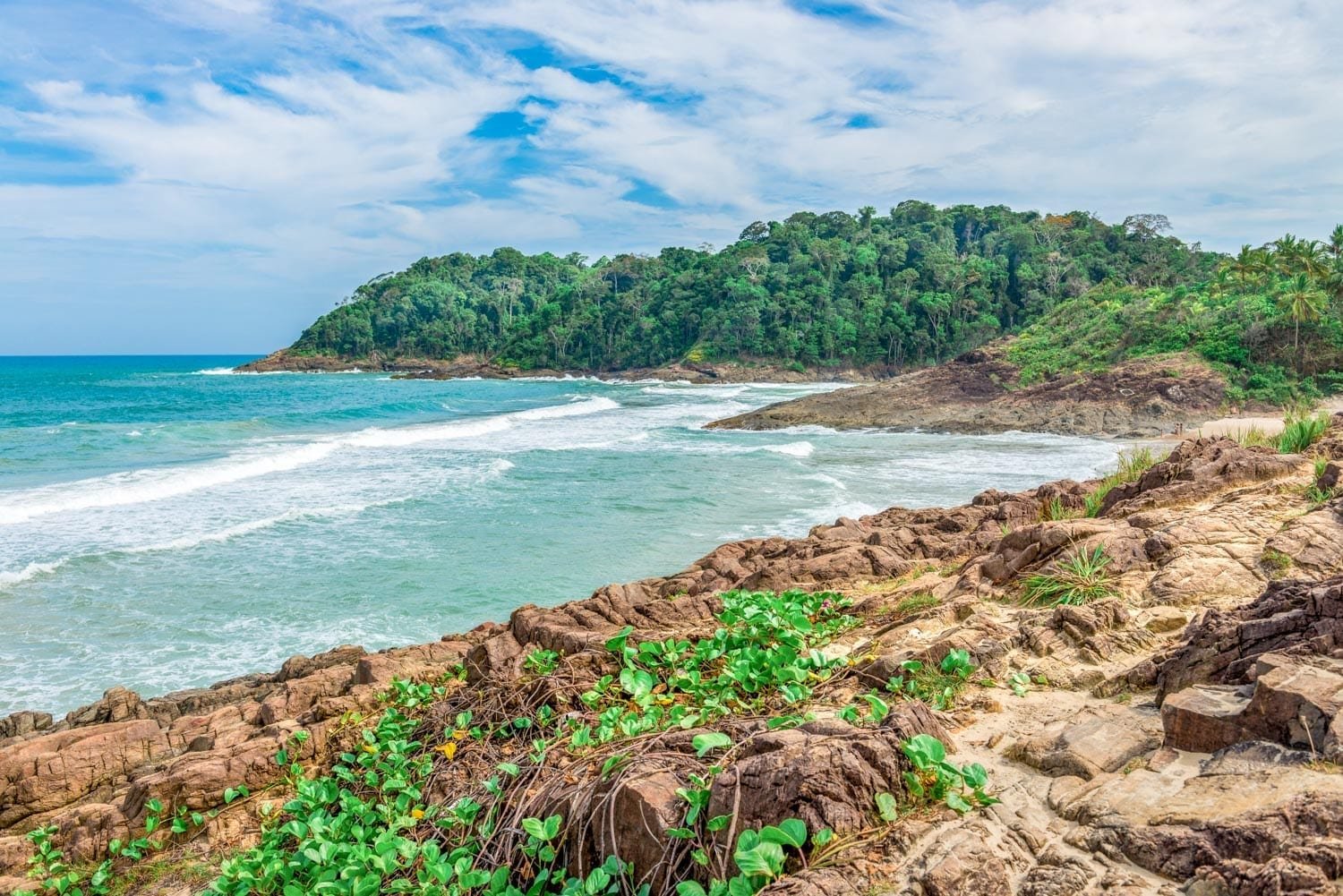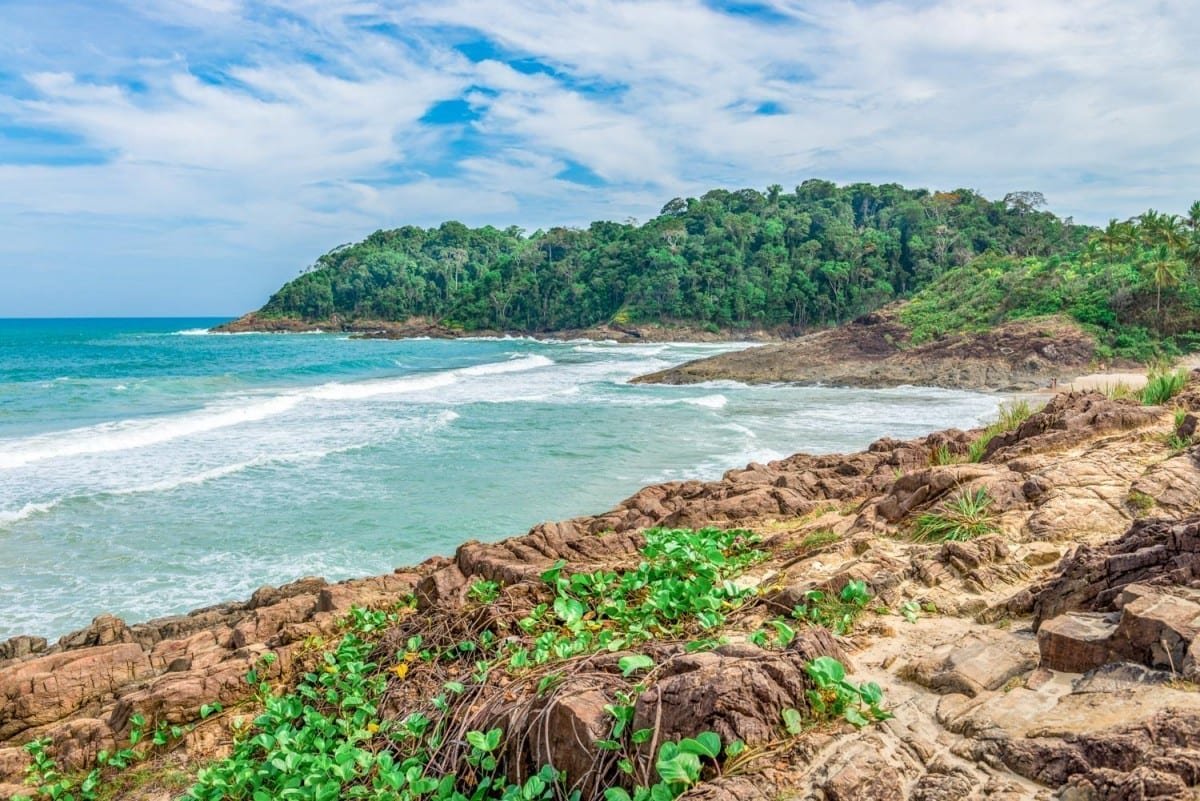 Ilha de Atalaia
The largest of these islands is Ilha de Atalaia, housing some of Canavieiras' finest private oceanfront villas.
Over ten miles of beach encircle the island, most bestowing calm waves and shallow waters.
Canavieiras can also be reached via twice-weekly flights to the Comandatuba airfield. Trancoso is a scenic 136-mile (4.5-hour) drive to the south.
Getting to Ilheus
Flights reach Jorge Amado Airport (2.5 miles south of Ilheus) from Salvador in just 45 minutes, avoiding a six-hour drive.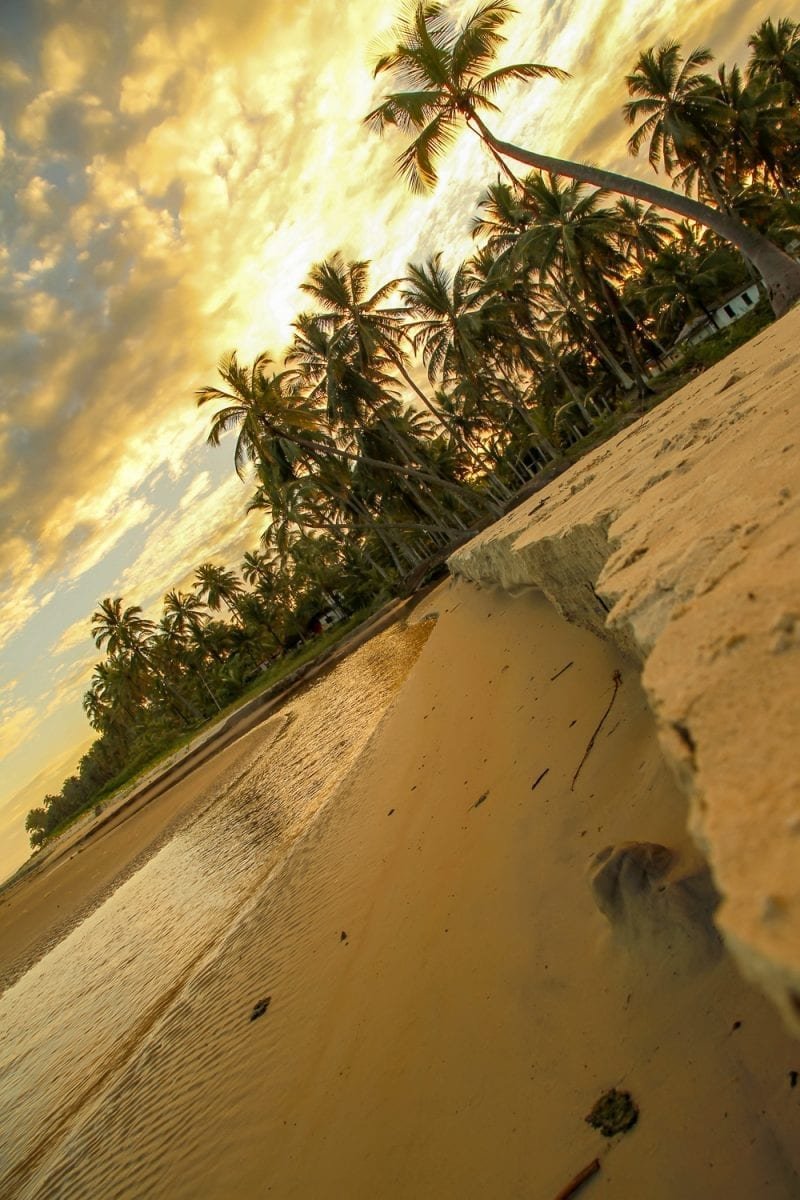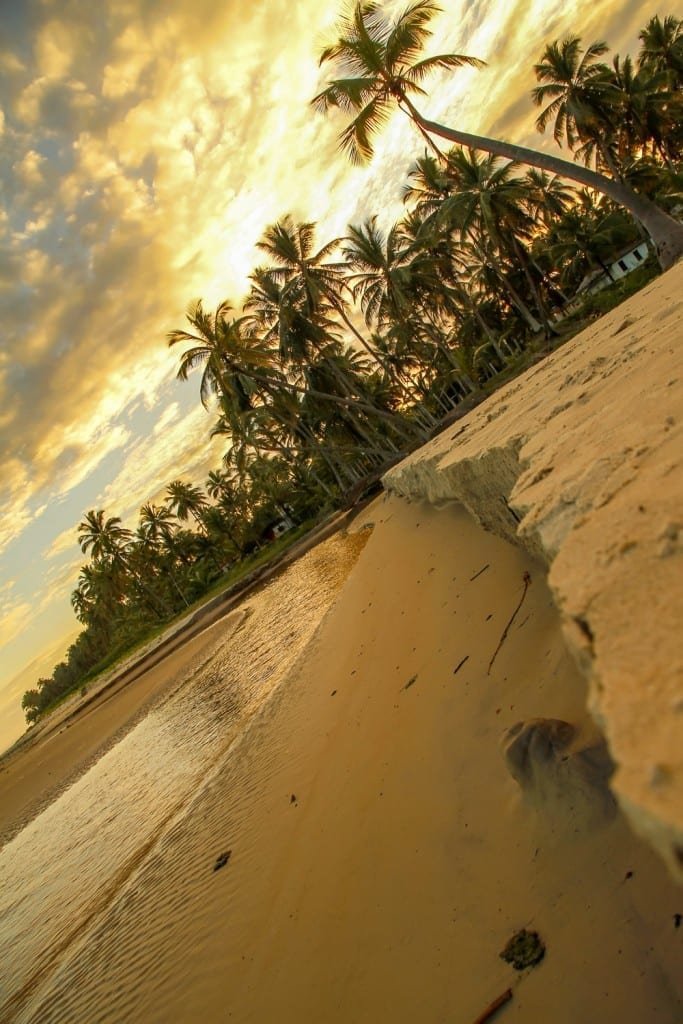 Porto Seguro, 190 miles to the south, is a four-hour drive or 40-minute regional flight from Ilhéus.
Flights also connect Ilheus with Belo Horizonte (three hours and 45 minutes), Sao Paulo (just over two hours) and Rio de Janeiro's Santos Dumont Airport (one hour and 45 minutes).
Ilheus and Itacare Climate
This coast is a year-round destination, with average temperatures around 75°F. From October to May, temperatures range from the mid-80s to low 70s.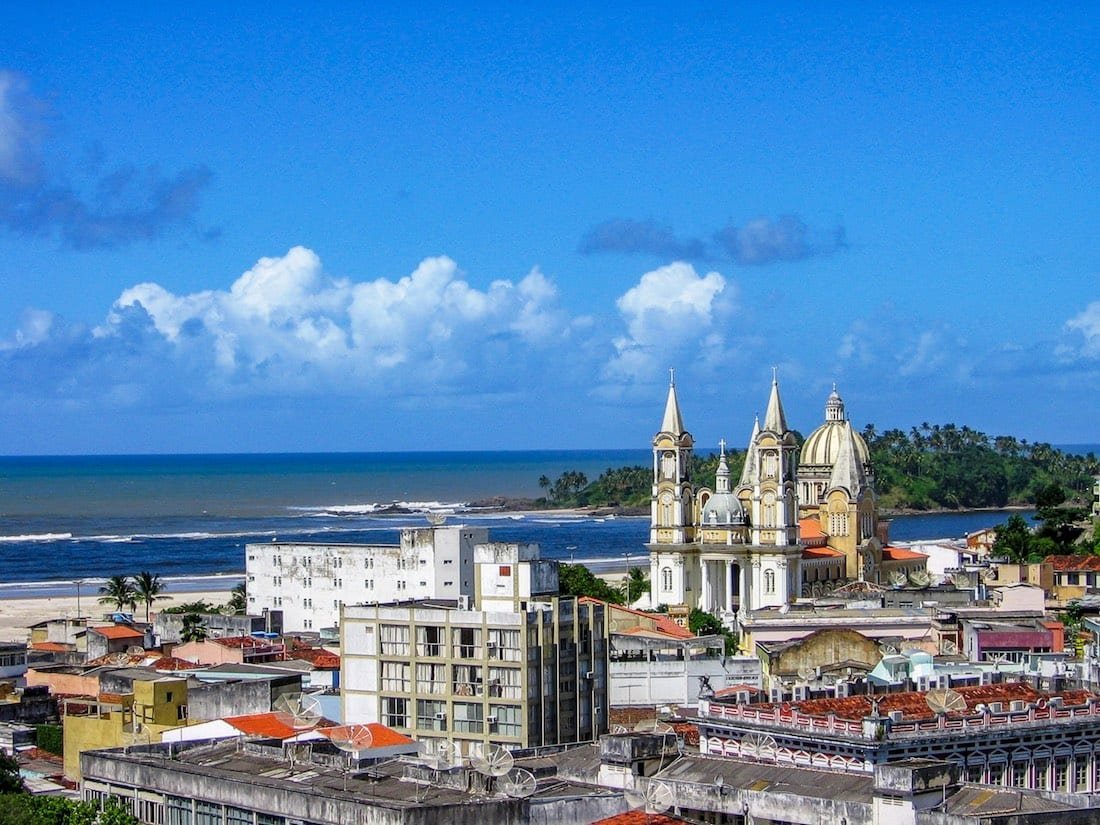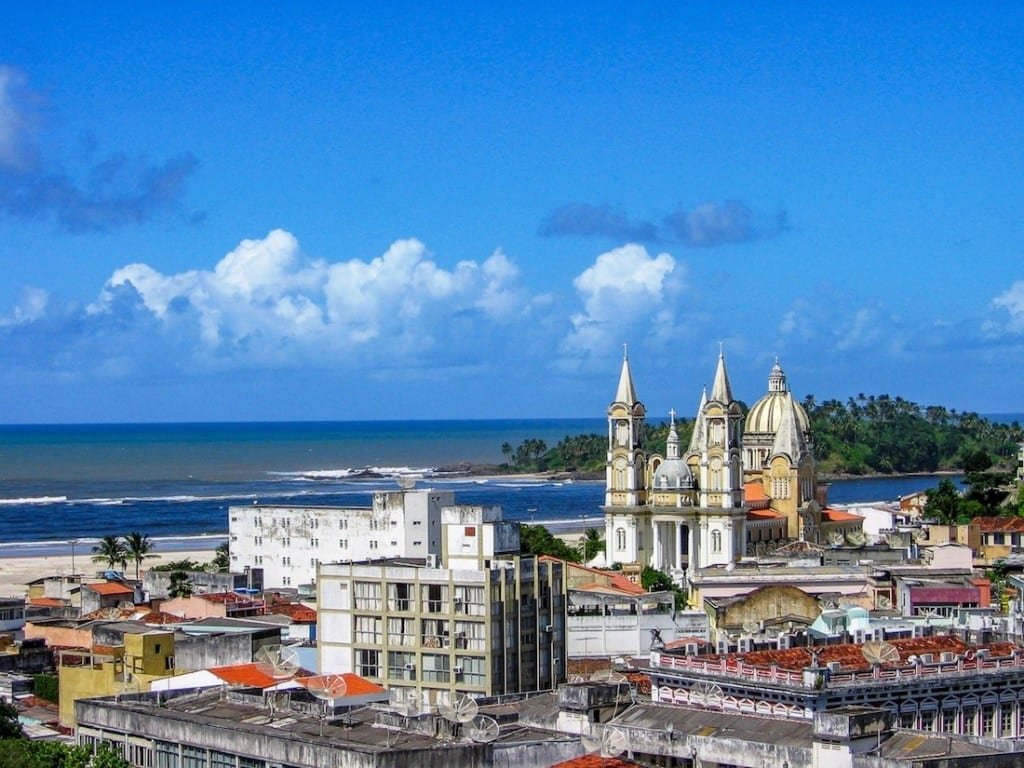 The "cool" months of June to September mark low season, with temperatures between 80°F and 65°F.
Refreshing ocean breezes and sunny skies should be expected year-round.
Precipitation is slightly more common from February to July (between 8.3 and 7.0 inches per month).
August to January is generally drier, with averages around 5.4 to 6.7 inches of rainfall per month.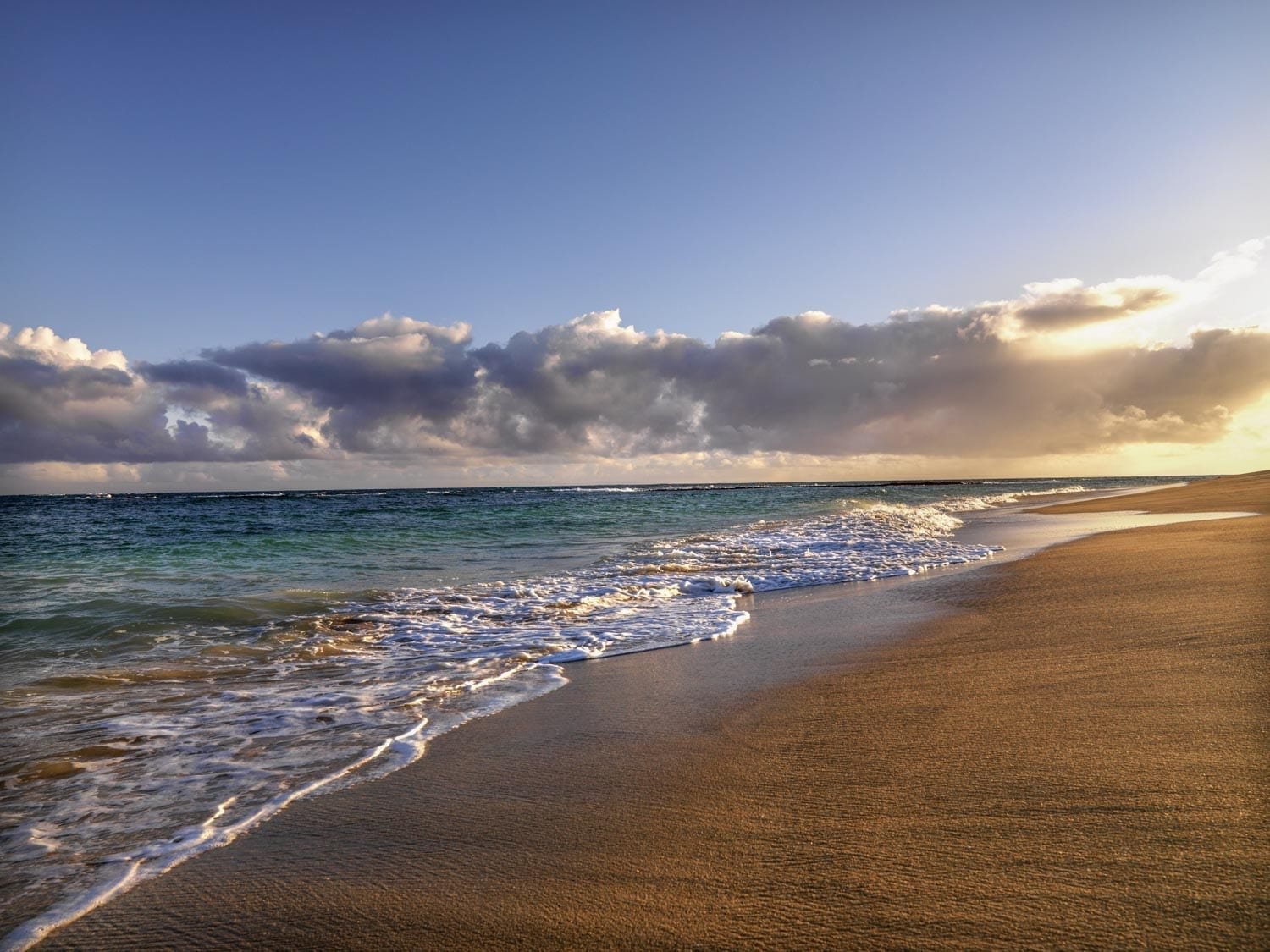 At LANDED, each travel request is personal. After all, you're trusting us with your most precious asset—free time with the people you care about. By getting to know you, we'll create the most memorable, most exceptional trip of your life. Call us today at 801.582.2100. Dream big. We've got you.
"The world is like that–incomprehensible and full of surprises."
Jorge Amado (Gabriela, Clove and Cinnamon)
PERFECT

Could not have been more pleased.  This was the trip of a lifetime for our family.  Thank you!
GO WITH LANDED

If you're planning to travel, go with LANDED. You won't be disappointed.
AMAZING ADVENTURE

The whole rhythm of the trip was perfect, and leaving one place for the next worked perfectly. This trip definitely made me want to experience other great spots in South America.
TRIP OF A LIFETIME

The locations were amazing. Your on-the-ground team was fantastic–knowledgeable and accommodating. Beautifully organized.
ABSOLUTELY AMAZING

The best guide I've ever had anywhere in the world. Top notch talent.
GREAT SERVICE

You were a great help in planning–ensuring that I was staying at the right places and enjoying the type of activities we love–and the follow up was incredible.
YOU GOT TO KNOW US

Exactly the bonding and sharing experience we'd hoped for. The rhythm, variety, and tone was spot on. With effective listening skills, you built a good picture of what we wanted–more complicated than "just" luxury. The result was a great trip, one made just for us.
BEST EVER

Excellent attention to detail. You listened carefully, asked the right questions, and customized with just the right balance. Superb guides. We felt relaxed and pampered all the way. You'll plan our next trip.
FANTASTIC EXPERIENCE

Not a single thing on the itinerary that we would change.  The guides were knowledgeable, friendly, and prompt.  The hotels were beautiful, the food delicious and the pace of the activities was perfect for us.
DO IT!

In short, our trip was amazing. Thanks so much for your constant assistance and thorough planning.
PERFECT

The planning, service and execution of the trip was flawless – thank you!
EXCELLENT

LANDED was helpful and knowledgeable, making our trip a memorable one.  I will use your services in the future as I continue to explore Central & South America.
A VERY WELL ORGANIZED DREAM

Your patience with my questions and concerns during the planning stage was remarkable.
THANK YOU

You actually got to know us, which made it possible to know just what we like. You promised the best trip ever and you kept your promise.
ENTIRELY AMAZING

Your recommendations were well thought out. We thoroughly enjoyed our honeymoon. Thank you!
THE ULTIMATE GUIDE

LANDED is the ultimate. You helped us make the most out of a week's time.
DIDN'T MISS A THING

We zip-lined, rafted, sailed, and surfed. The contacts were professional and courteous. We don't want to be back at work. Thank you for all of the work you did to set up this trip.