São Paulo: Hub of Diversity
São Paulo is the largest city in the Southern Hemisphere—more than eleven-million people live within its limits, along with another ten-million populating the surrounding areas.
While over a quarter of these residents are of Italian ancestry, São Paulo is also home to large Japanese, African, Korean, Jewish, and Arabic communities.
It's not uncommon to find ramen shops, trattorias, and falafel stands on the same block.
Most visitors arriving by air are awed by the city's endless canyons of skyscrapers. Although it is enormous, the city is surprisingly accessible when focused.
For multi-day visits, the Paulista Avenue, Jardins and Parque Ibirapuera sectors are ideal.
Here, the city's famous design hotels, boutiques, performing-arts venues, restaurants, and nightclubs are within easy reach.
Museu de Arte de Sao Paulo
Sao Paulo's museums rival the best in Latin America. The Museu de Arte de Sao Paulo (MASP) houses one of the world's greatest collections of Latin American art.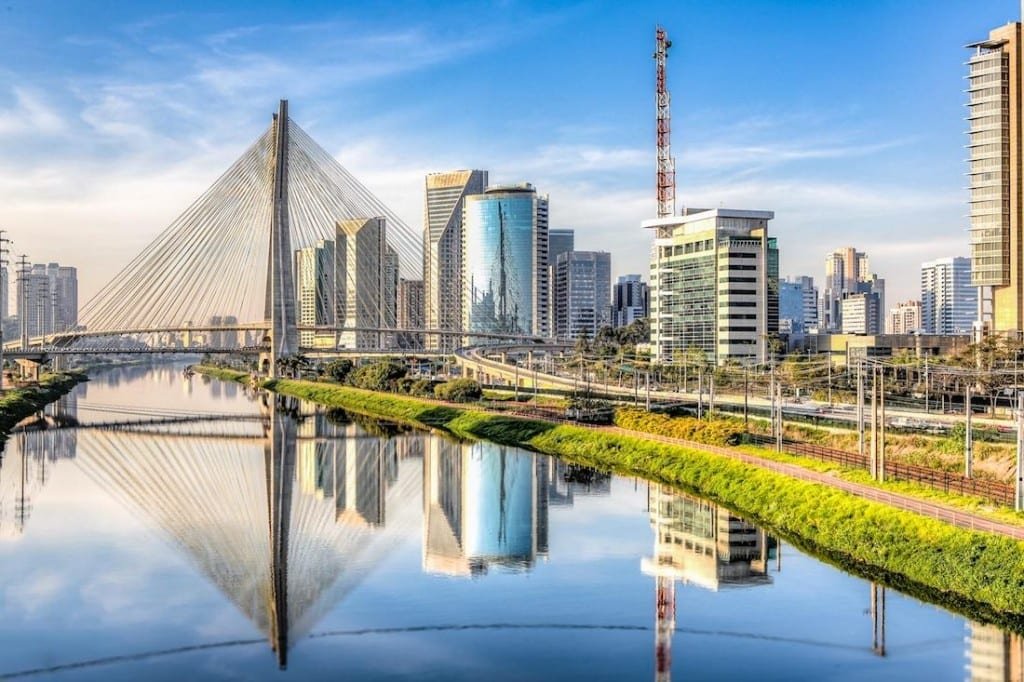 MASP houses works by Diego Rivera, Bruno Giorgi, and Ernesto de Fiori, alongside pieces by European masters including Rembrandt, Botticelli, Degas, Renoir, Modigliani, and Picasso.
Other worthwhile Sao Paulo museums include:
Museu da Imagem e do Som (photography, cinema, and music)
Museu de Zoologia da USP (taxidermy)
MuseuAfroBrazil (one of our favorites)
Museu do Ipiranga (cultural artifacts)
Museu de Arte Moderna
During off-peak hours, visitors to Sao Paulo can reach the Atlantic coast in about an hour. The best beaches lie another sixty miles northeast, near Ubatuba and on Ilhabela and Ilha Anchieta.
Having traveled this far, you'll find yourself within close reach of the beautiful colonial port of Paraty; a destination well worth the trip.
Helicopter charters from downtown Sao Paulo to the coast and countryside are a popular alternative to the crowded roadways.
Getting to Sao Paulo
Sao Paulo is served by Guarulhos International Airport, Brazil's primary arrival point for international flights.
Overnight flights from most US departure points reach Guarulhos in ten hours or less.
Congonhas, the city's other large airport, mostly receives domestic flights.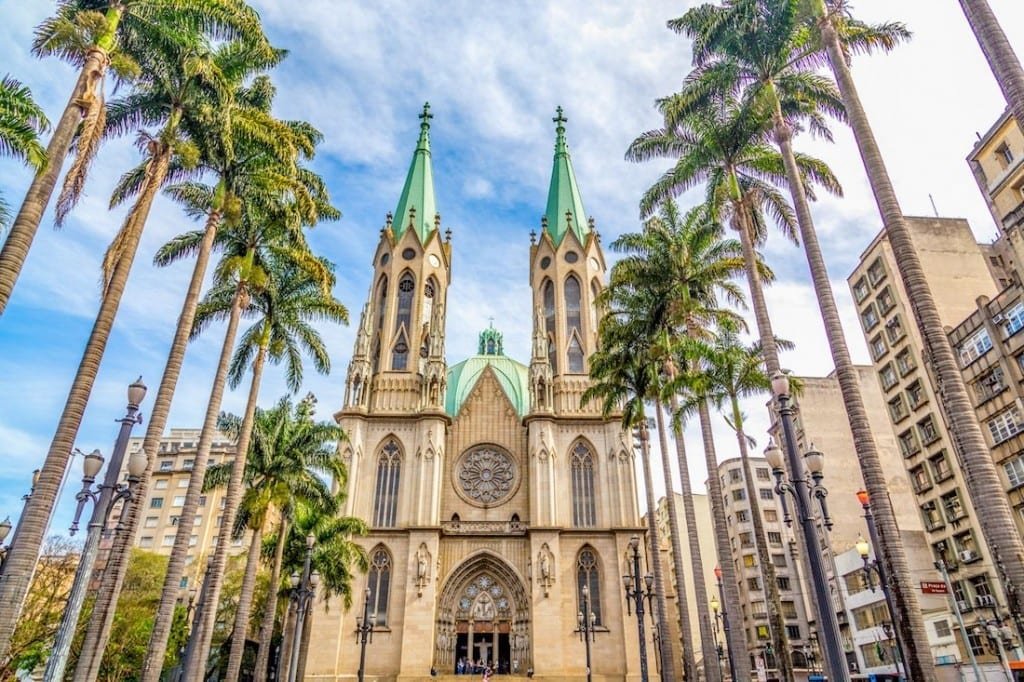 Thinking of visiting Brazil? LANDED delivers the finest in custom, private travel to Central America, South America, and Antarctica. These regions are our passion; we know them first-hand and by heart. Speak with one of our expert travel planners today at 801.582.2100. We'll create the most exceptional trip of your life.
"Like all great travelers, I have seen more than I remember, and remember more than I have seen."
Benjamin Disraeli
GO WITH LANDED.

Could not have been more pleased.  This was the trip of a lifetime for our family.  Thank you!
IF YOU LIKE TO TRAVEL.

What an amazing adventure we have had.  Many thanks to you for putting it together. The whole rhythm of the trip was perfect, and leaving one place for the next worked perfectly. This trip definitely made me want to experience other great spots in South America as the people have been wonderful and the places incredible. Wish we had a month to really explore.  Everybody in the family had a great life experience. Thanks again!
DO IT.

One of our best trips ever, made excellent by LANDED's attention to detail. When planning the trip our travel planner listened to us carefully, asked the right questions, and customized the trip to have just the right balance of adventure and city sights for us. The guides, drivers, and "handlers" were superb. The hotels were top notch. We felt relaxed and pampered all the way. Will definitely look to LANDED to plan our next trip to South America.
Absolutely amazing. Thanks again John. Carlos was the best guide I've ever had anywhere in the world. Top notch talent.
We returned yesterday from our trip and I wanted to let you know that it was absolutely amazing!  There is not a single thing on the itinerary that we would change.  The guides were knowledgeable, friendly, and prompt.  The hotels were beautiful, the food delicious and the pace of the activities was perfect for us. Thank you so much for making our trip such a fantastic experience.
In short, our trip was amazing, and, as we had hoped, the Inca civilization was fascinating to us. Thanks so much for your constant assistance and thorough planning.
The planning, service and execution of the trip was flawless – thank you for making it perfect!
LANDED's services were excellent. You were helpful and knowledgeable, making our trip a memorable one.  I will use your services in the future as I continue to explore Central & South America.
It was like being in a very well organized dream. Your patience with my questions and concerns during the planning stage was remarkable.
I've never had such great service from a tour operator. Not only were you a great help on the planning-insuring that I was staying at the right places and enjoying the type of activities we love-but the follow up was incredible. Your team checked in with us several times during the trip to confirm that everything was going well, and that the guides you assigned were satisfying us. It's one thing to get a "thank you card" or a "hope your trip was great" note after you're back, but to insure that it's going well during the trip is a welcome first! I look forward to working with you again on a another trip.
You actually got to know us, which made it possible to know just what we like. You promised the best trip ever and you kept your promise.
The entire trip was amazing. Both the hotel & restaurant recommendations were well thought out and helped us thoroughly enjoy our honeymoon.
LANDED is like the ultimate virtual guide, suggesting the high points and helping us get the most out of a week's time.
We had a great time, and didn't miss anything. We zip-lined, rafted, sailed and surfed. The contacts and drivers were professional and courteous. We don't want to be back at work. Thank you for all of the work you did to set up this trip.