Bolivia's: Madidi National Park
Perched in Bolivia's enormous Amazon River Basin, Madidi National Park and its buffer zones cover 7,320 square miles of prime watershed and forest habitat.
Together with neighboring reserves and parks, Madidi forms one of the world's largest and most diverse protected areas—a 15 million-acre patchwork known as the Madidi Mosaic.
The Manu National Park, Tambopata-Candamo Reserve and Bahuaja-Sonene National Park in Peru combine to form the western bulwarks of this international conservation collective.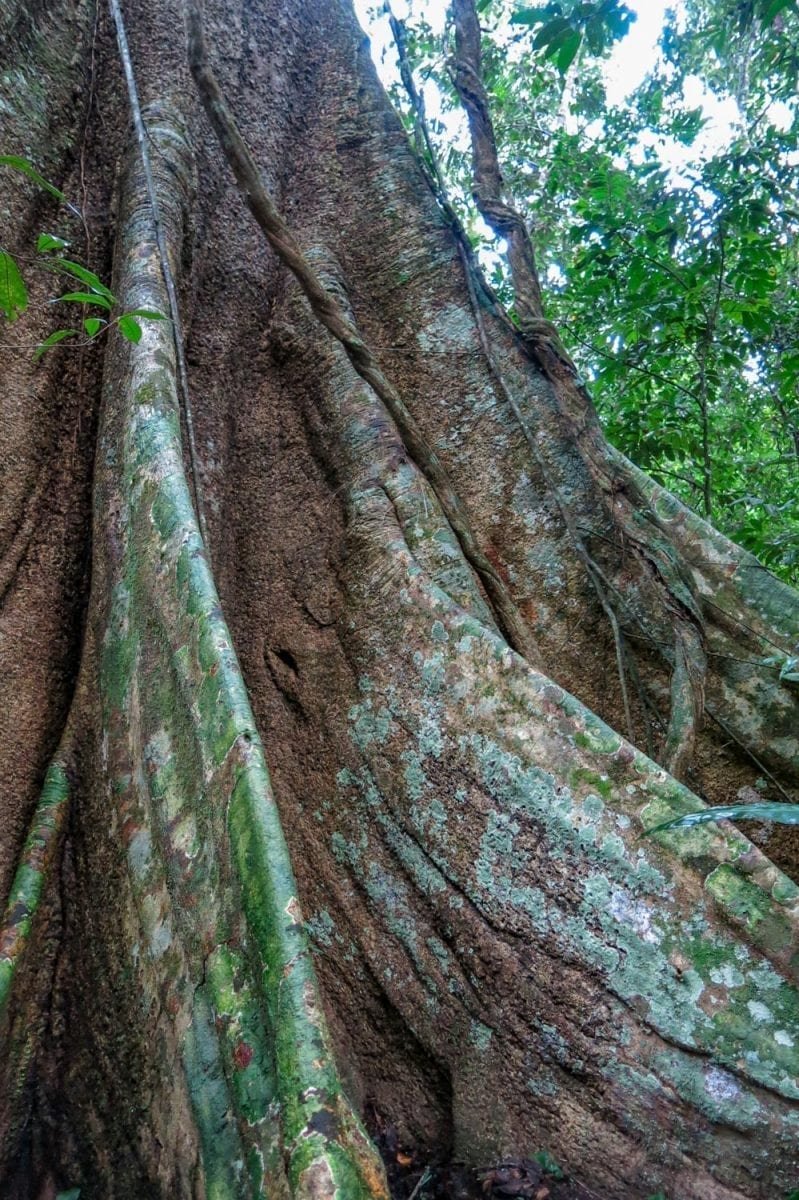 Incredible Biodiversity
Madidi's territory evokes South America in miniature—its borders include rainforest, montane dry forest, cloud forest, paramo grassland, lush canyons, and Andean glaciers.
Its population of charismatic megafauna is similarly diverse.
Madidi is home to a wide array of species, including:
Jaguars
Spider Monkeys
Endemic Squirrel
Monkeys
Pumas
Tapirs
Spectacled Bears
Giant River Otters
Maned Wolves
Biologists surmise that 44% of all Western Hemisphere mammals and 38% of tropical amphibian species reside in this remarkable South American ark.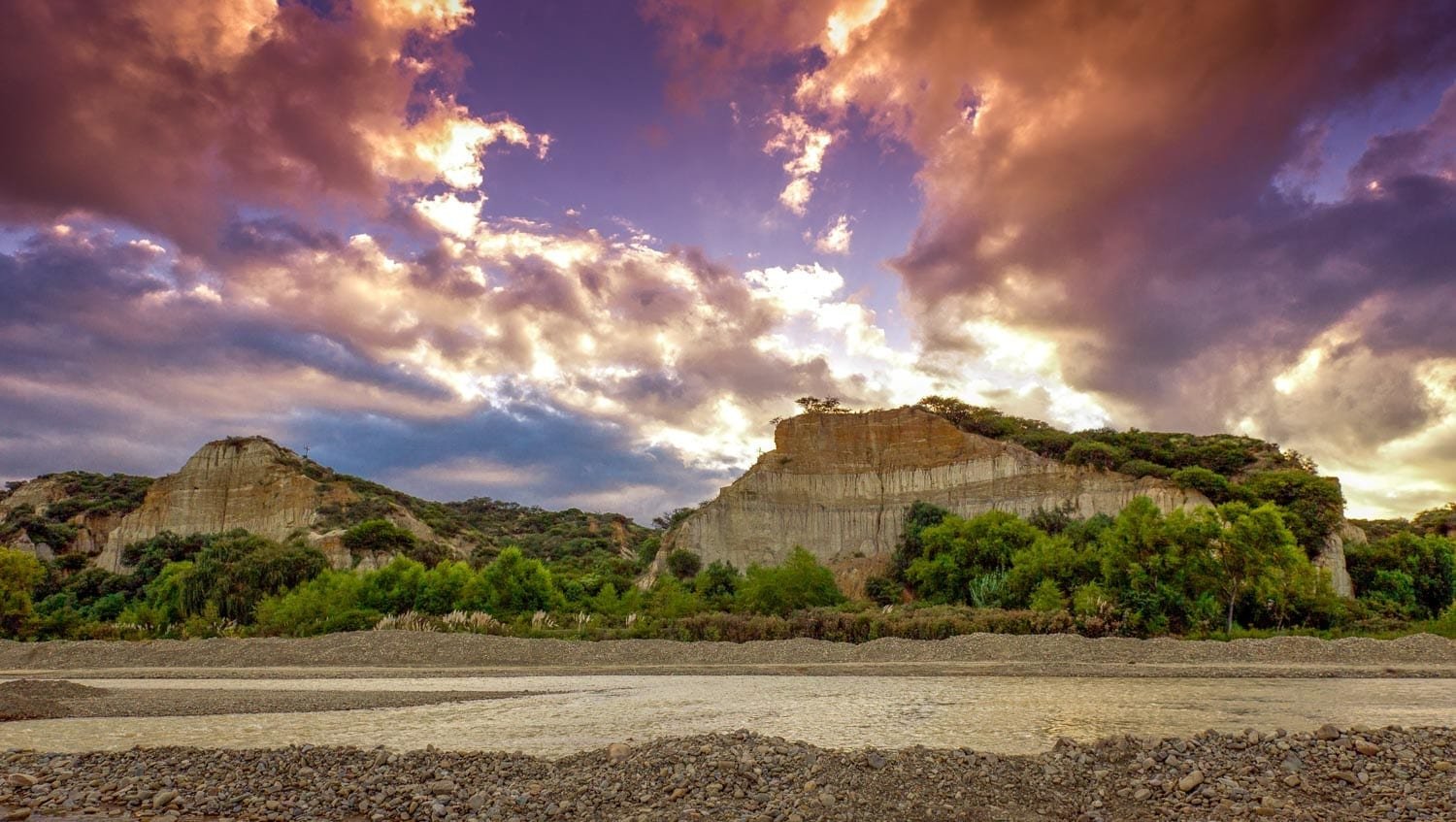 Phenomenal Birding
To date, approximately 700 bird species have been observed at Madidi.
Astonishingly, over 1,100 are estimated to live within the park—roughly 11% of the planet's total avian biodiversity.
Marquee examples include Andean Condors, Harpy Eagles, Red-and-Green Macaws, and the crested cotingas otherwise known as the "Andean Cock-of-the-rock".
In 1990, one observer famously listed 403 species in just two weeks and only four miles of the Alto Madidi trail.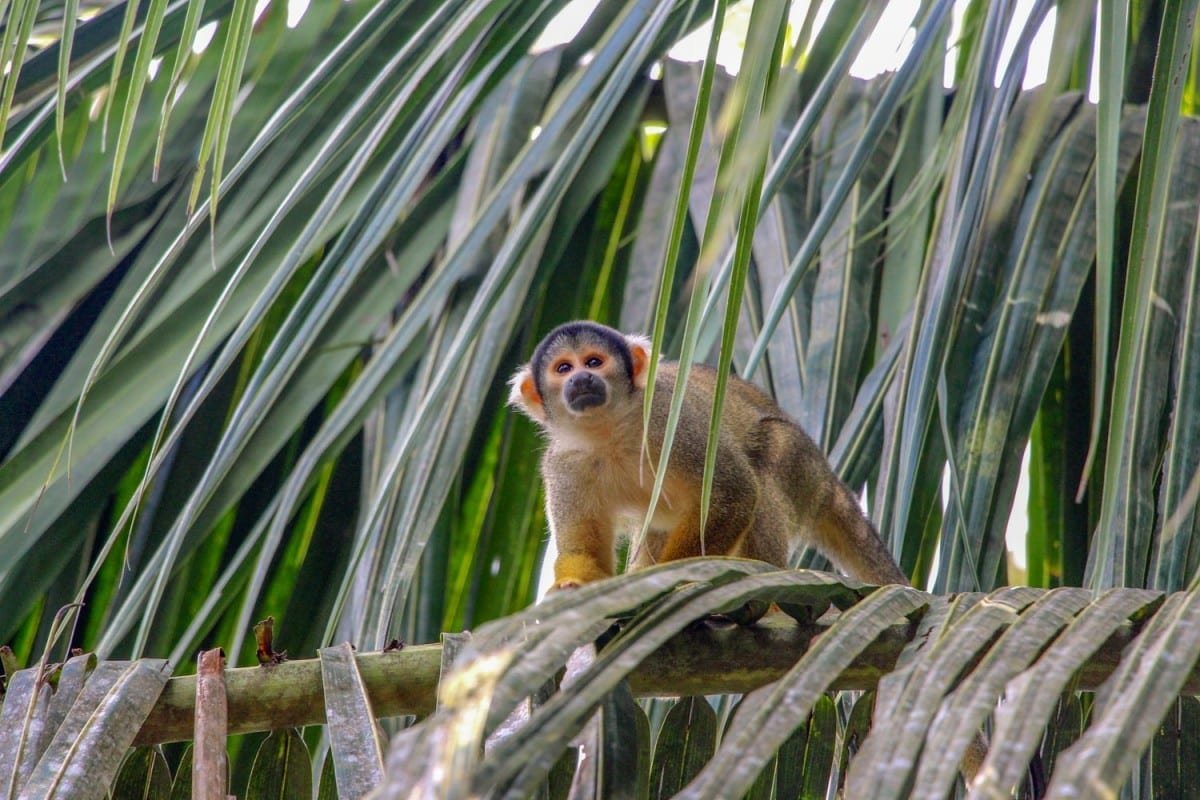 Madidi is veined with rivers—dark waterways that mirror the surrounding forest. Its four main rivers—the Tuichi, Madidi, Quendeque, and Heath—drain six sub-watersheds.
These riparian highways serve both as biological corridors and cultural conduits.
Towns and roads are rare within this park. However, some villages on the Rio Tuichi and Rio Beni have been granted special UNESCO designations—allowed the use of forest resources to maintain their traditional lifestyles.
Indigenous groups include the Tacana, Tsimané, and Quechua.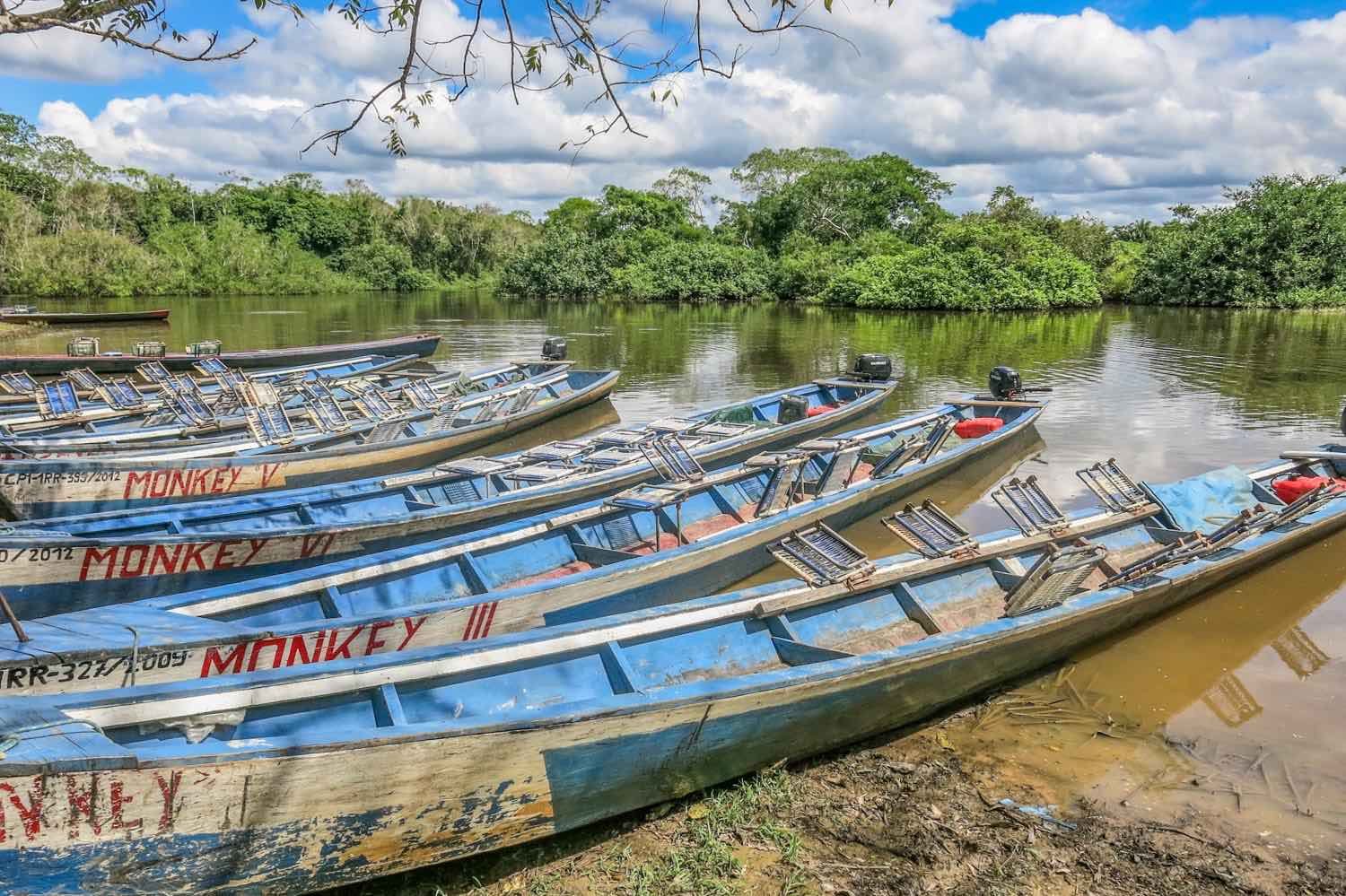 Serere's goals—funded through tourism—focus on the support of conservation efforts and expansion protected areas of the Madidi Mosaic.
Guests can stay at the lodge for three or more nights, enjoying exclusive access to the rainforest sanctuary. Each day, local guides lead groups of up to six guests on wildlife viewing hikes and canoe trips.
Rurrenabaque
Madidi is most easily accessed through the Beni River town of Rurrenabaque, located near the park's eastern boundary.
Scenic flights from La Paz to Rurrenabaque pass over Andean and Amazonian landscapes.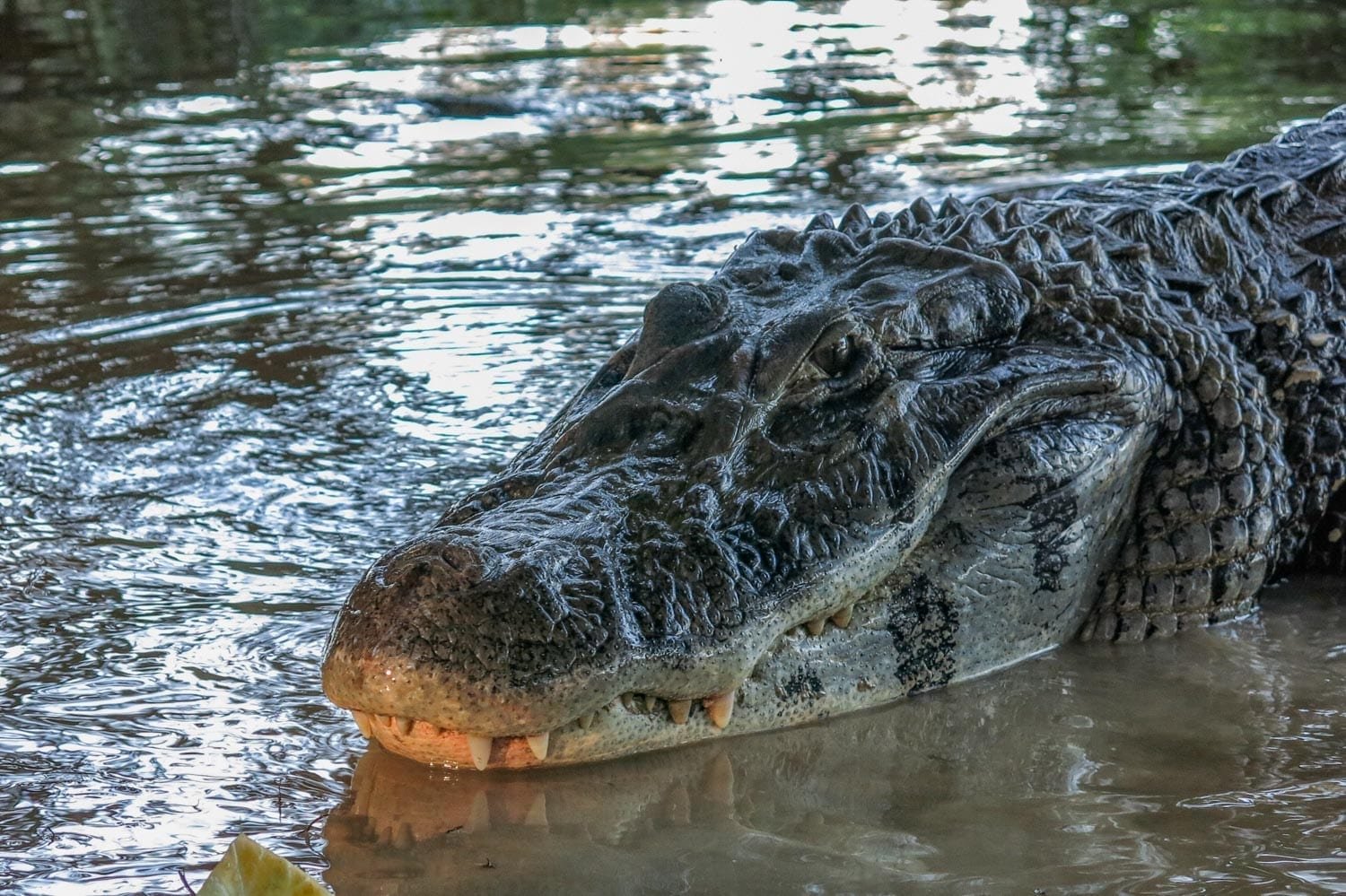 These flights depart the capital five times per week, with an average flight time of fifty minutes.
The Serere Sanctuary, a 9,884-acre private reserve on the Beni River, is located three hours north of Rurrenabaque by canoe.
Chalalan Ecolodge
Chalalan Ecolodge, deep within Madidi, rests on the shore of Chalalan Lagoon.
Operated by members of the indigenous San Jose de Uchupiamonas community, this rustic lodge focuses on birding and cultural interaction.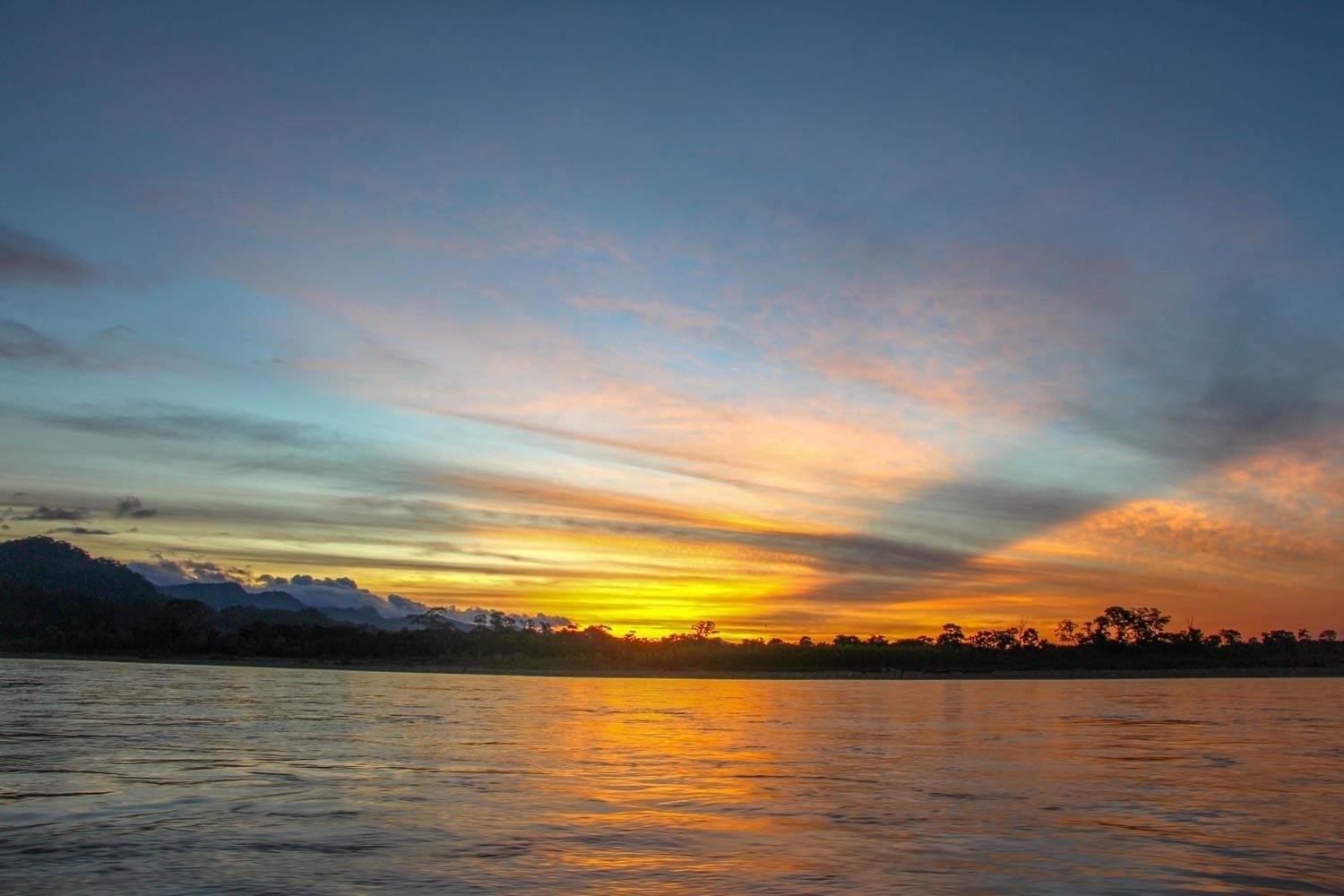 Guests can hike jaguar paths and canoe the surrounding waterways, learning from native guides who expertly identify camouflaged fauna and beneficial flora.
Reaching Chalalan is part of this adventure.
Visitors must travel south of Rurrenabaque on the Beni River, before heading northwest on the Tuichi River, stopping en route for hikes and wildlife viewing.
The trip to the lodge from Rurrenabaque takes around 5.5 hours.
The return trip is considerably shorter—about three hours. The lodge itself rests on the shore of idyllic Chalalan Lagoon, shrouded by rainforest.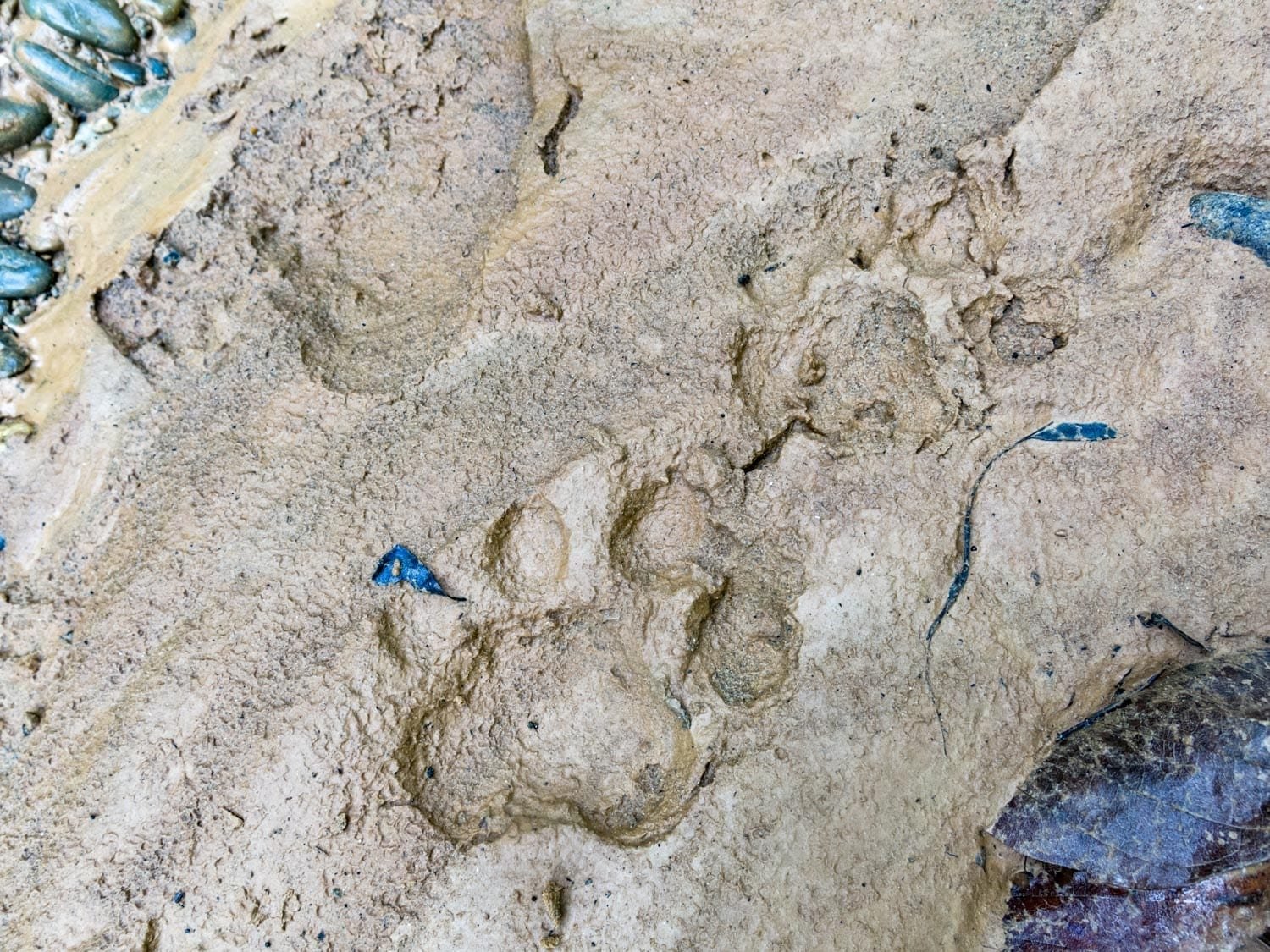 San Miguel del Bala
An eco-lodge operated by the Tacana community of San Miguel del Bala, forty minutes upstream from Rurrenabaque on the Beni River, serves as a closer option.
This lodge's simple cabins are dispersed throughout the forested property, giving visitors a unique sense of rainforest immersion.
Hiking options include visits to a salitral salt lick, waterfall pool, and a cool canyon favored by hummingbirds.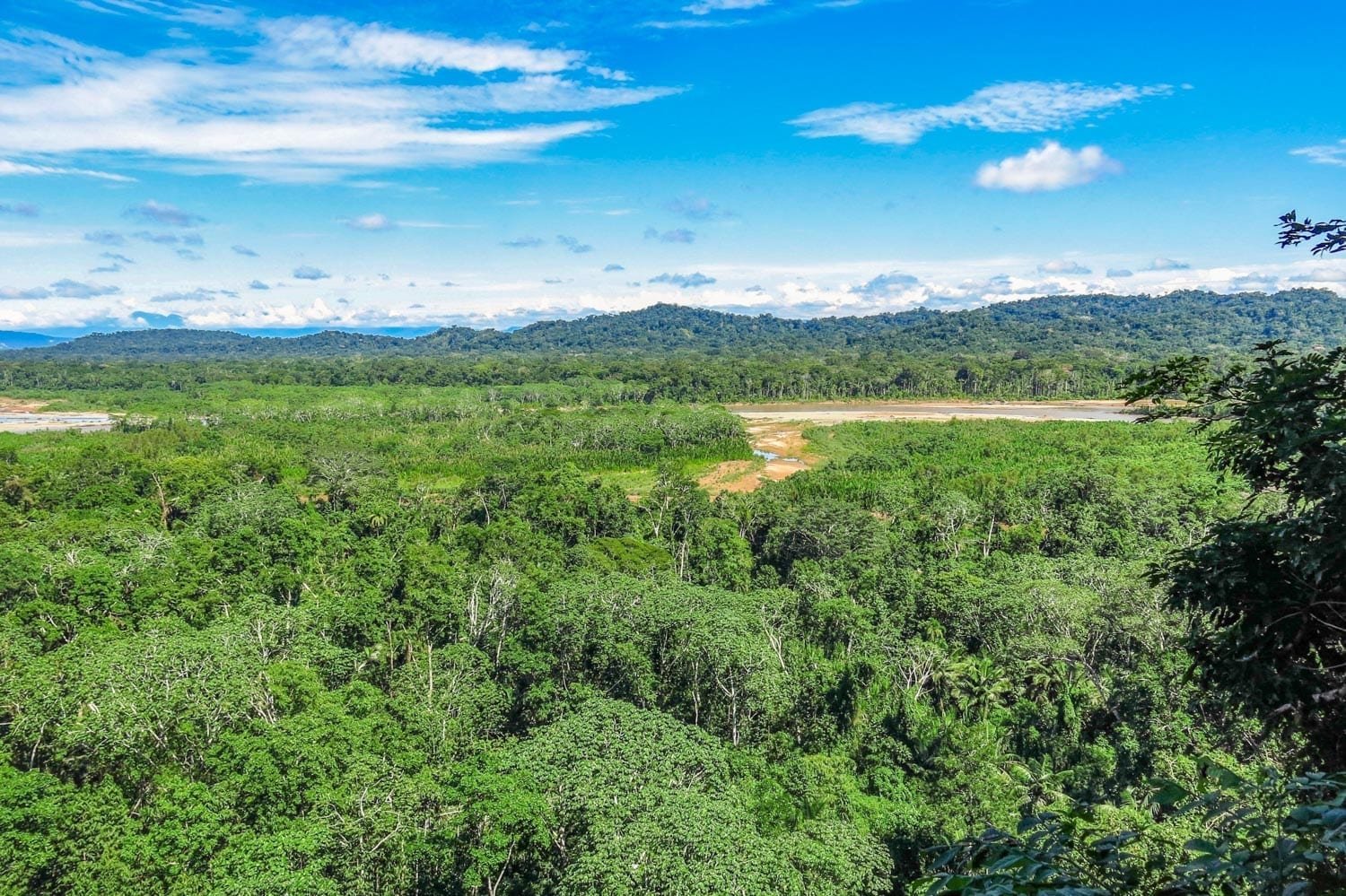 Madidi receives about 86 inches of rain per year, two-thirds of which falls during the October to April rainy season.
December through March is especially wet, with the possibility of intense downpours. The rainy months are also the warmest, with highs near 90F and lows near 72F.
May to August is slightly cooler, with highs ranging from 86F in May and August to 83F in July (lows near 65F during both months).
Year-round travel is possible, with each season offering distinct advantages.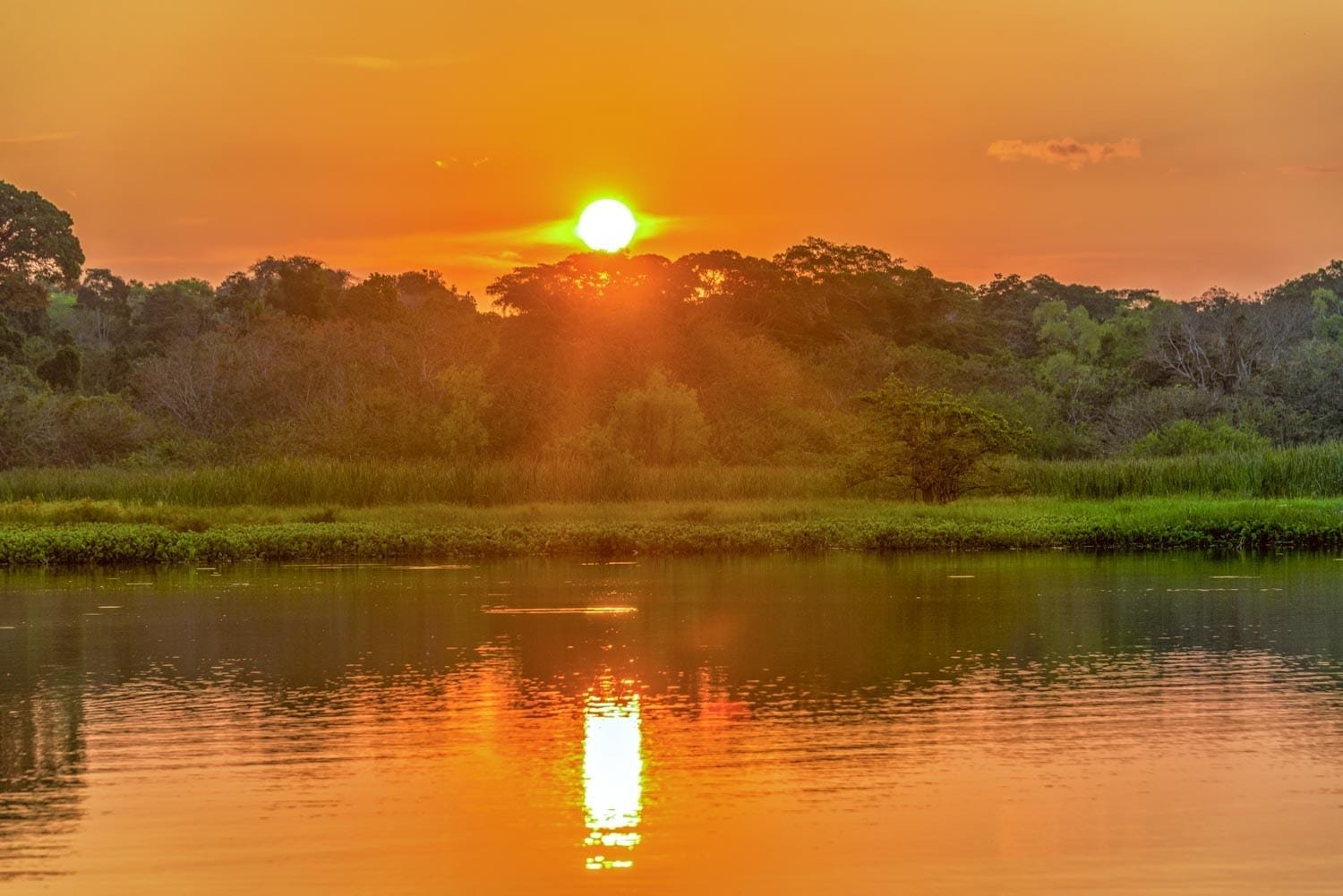 However, the sunnier skies and cooler conditions from May to August are generally viewed as the most comfortable.
Comfortable Rustic Eco-Lodges
The eco-lodges in and around Madidi are rustic, but comfortable.
Visitors should be prepared for limited electricity, rare hot water, simple food, and the occasional six or eight-legged cabin visitor.
Hammocks, mosquito nets, private bathrooms, and friendly staff ease the transition.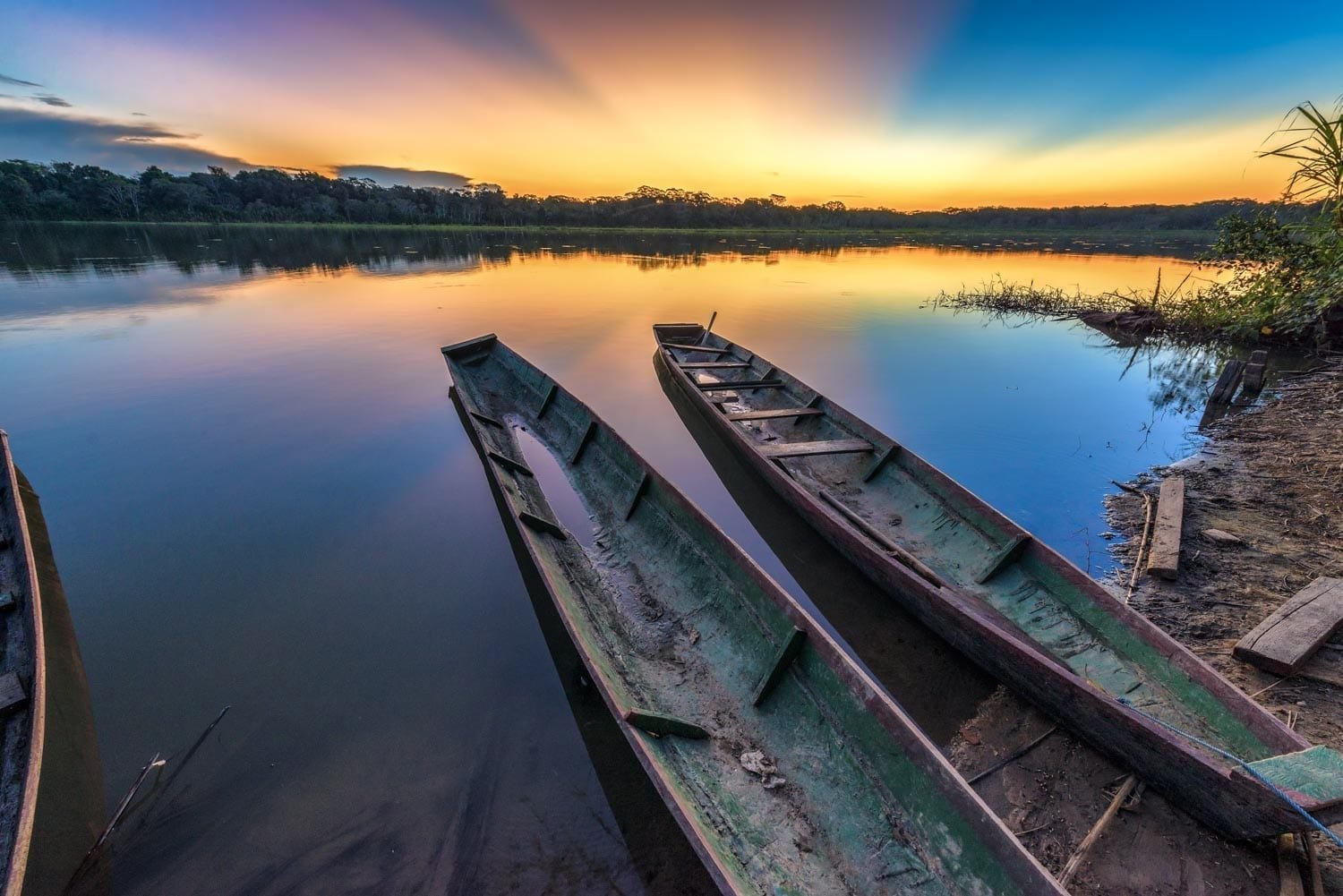 When you travel with LANDED, our team of travel experts and network of local contacts are at your service. We'll handle the details, freeing you to savor the moments. Call us today at 801.582.2100. Dream big. We've got you.
"Own only what you can carry with you; know language, know countries, know people. Let your memory be your travel bag."
Alexander Solzhenitsyn
PERFECT

Could not have been more pleased.  This was the trip of a lifetime for our family.  Thank you!
GO WITH LANDED

If you're planning to travel, go with LANDED. You won't be disappointed.
AMAZING ADVENTURE

The whole rhythm of the trip was perfect, and leaving one place for the next worked perfectly. This trip definitely made me want to experience other great spots in South America.
TRIP OF A LIFETIME

The locations were amazing. Your on-the-ground team was fantastic–knowledgeable and accommodating. Beautifully organized.
ABSOLUTELY AMAZING

The best guide I've ever had anywhere in the world. Top notch talent.
GREAT SERVICE

You were a great help in planning–ensuring that I was staying at the right places and enjoying the type of activities we love–and the follow up was incredible.
YOU GOT TO KNOW US

Exactly the bonding and sharing experience we'd hoped for. The rhythm, variety, and tone was spot on. With effective listening skills, you built a good picture of what we wanted–more complicated than "just" luxury. The result was a great trip, one made just for us.
BEST EVER

Excellent attention to detail. You listened carefully, asked the right questions, and customized with just the right balance. Superb guides. We felt relaxed and pampered all the way. You'll plan our next trip.
FANTASTIC EXPERIENCE

Not a single thing on the itinerary that we would change.  The guides were knowledgeable, friendly, and prompt.  The hotels were beautiful, the food delicious and the pace of the activities was perfect for us.
DO IT!

In short, our trip was amazing. Thanks so much for your constant assistance and thorough planning.
PERFECT

The planning, service and execution of the trip was flawless – thank you!
EXCELLENT

LANDED was helpful and knowledgeable, making our trip a memorable one.  I will use your services in the future as I continue to explore Central & South America.
A VERY WELL ORGANIZED DREAM

Your patience with my questions and concerns during the planning stage was remarkable.
THANK YOU

You actually got to know us, which made it possible to know just what we like. You promised the best trip ever and you kept your promise.
ENTIRELY AMAZING

Your recommendations were well thought out. We thoroughly enjoyed our honeymoon. Thank you!
THE ULTIMATE GUIDE

LANDED is the ultimate. You helped us make the most out of a week's time.
DIDN'T MISS A THING

We zip-lined, rafted, sailed, and surfed. The contacts were professional and courteous. We don't want to be back at work. Thank you for all of the work you did to set up this trip.