Nuestra Señora de La Paz
The city of Nuestra Señora de La Paz is nestled in the Andes of western Bolivia.
This is high altitude living—the city famously climbs the Rio Choqueyapu Canyon from 9,800 to 13,450 feet above sea level. Its historic core and financial district are located in the lower elevations.
Income declines as slope increases—outward and upward from the level city center. Overlooking it all, Illimani, the guardian mountain of the city, shines under a triple-peaked crown of ice.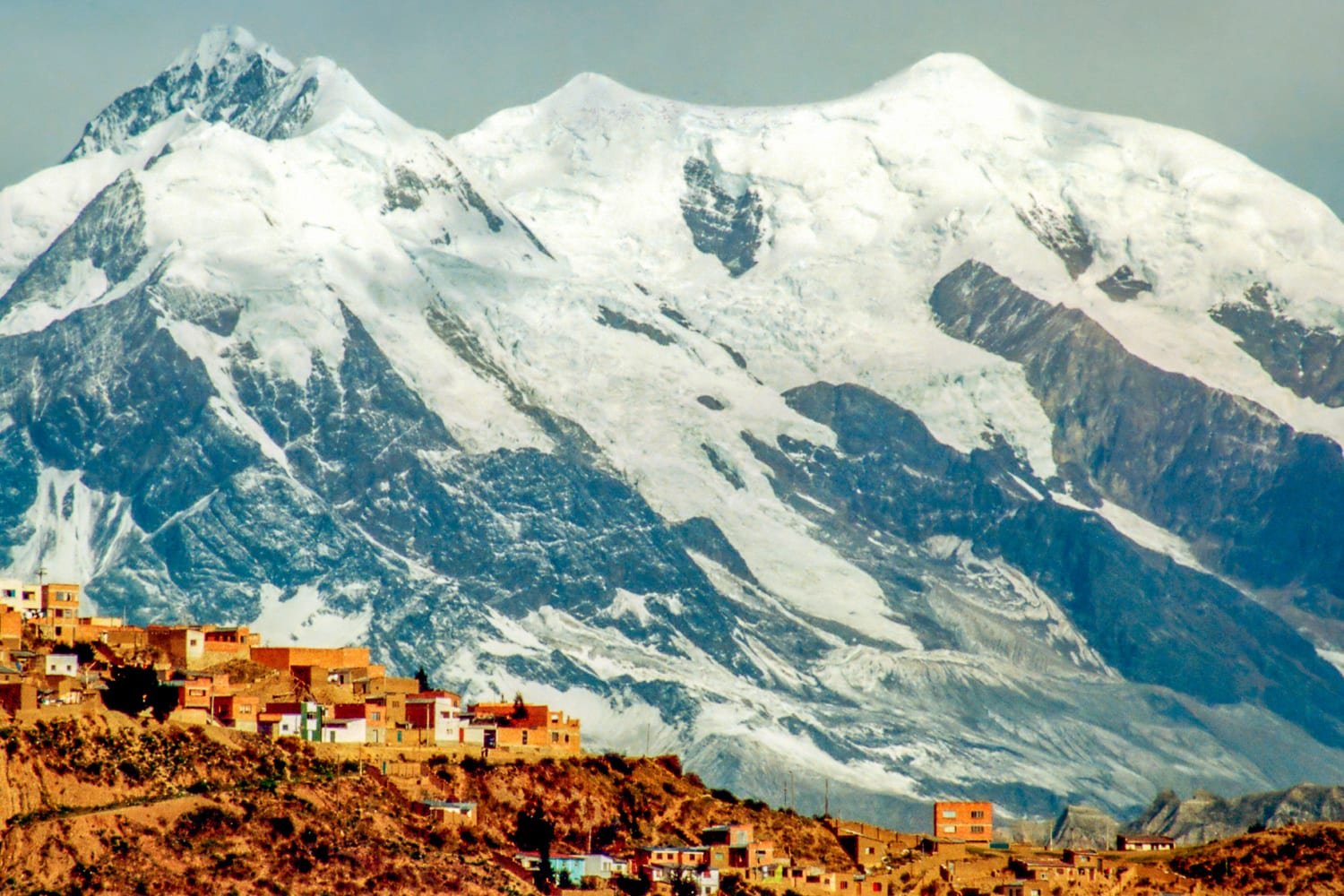 Colonial Roots
La Paz was founded in its current form in 1548, on the site of an Aymara gold mining settlement. Its unusual canyon location insulates the city from the harsh Altiplano winds.
In colonial times, La Paz served as a convenient intermediate point on the journey between Spanish ports in Lima and the world's largest silver mine at Potosi.
Today, La Paz is Bolivia's largest urban area and its de facto capital. (The constitutional capital and judiciary are located in Sucre, 350 miles to the southeast.)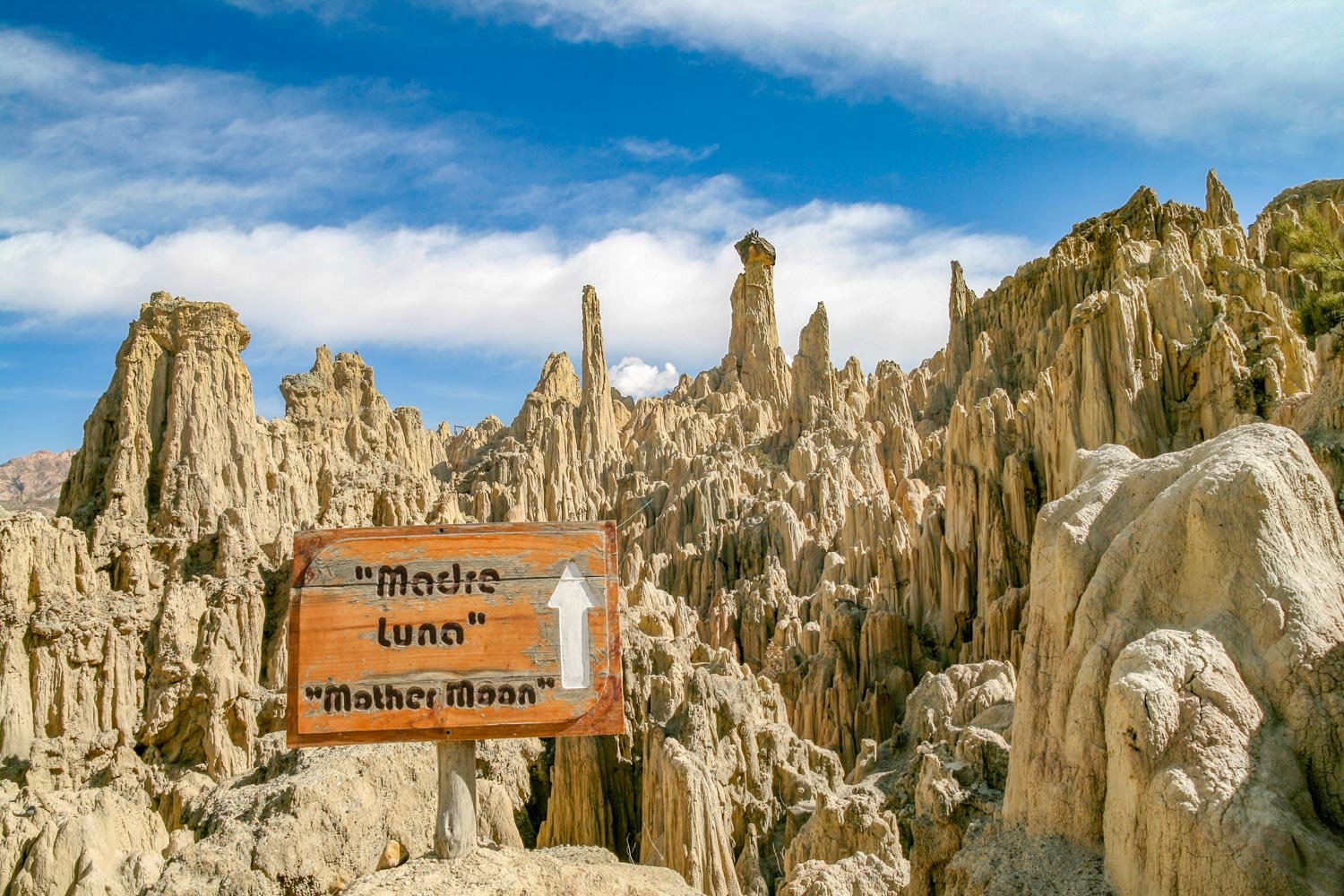 The city center is the site of the Presidential Palace, cathedral, and clusters of small museums. Our favorites include the Museum of Precious Metals and the National Museum of Archeology.
The famous Witch's Market or Hecheria, where folk doctors dispense talismans and traditional remedies, lines Calle Jiménez in a series of jangling, palo santo-scented shops and kiosks.
Valley of the Moon and Valley of Spirits
Outside the city, the Valley of the Moon and Valley of Spirits add to the peculiarity of this landscape.  Farther afield, visitors can day trip to the pre-Inca city of Tiwanaku and historic sites on Lake Titicaca.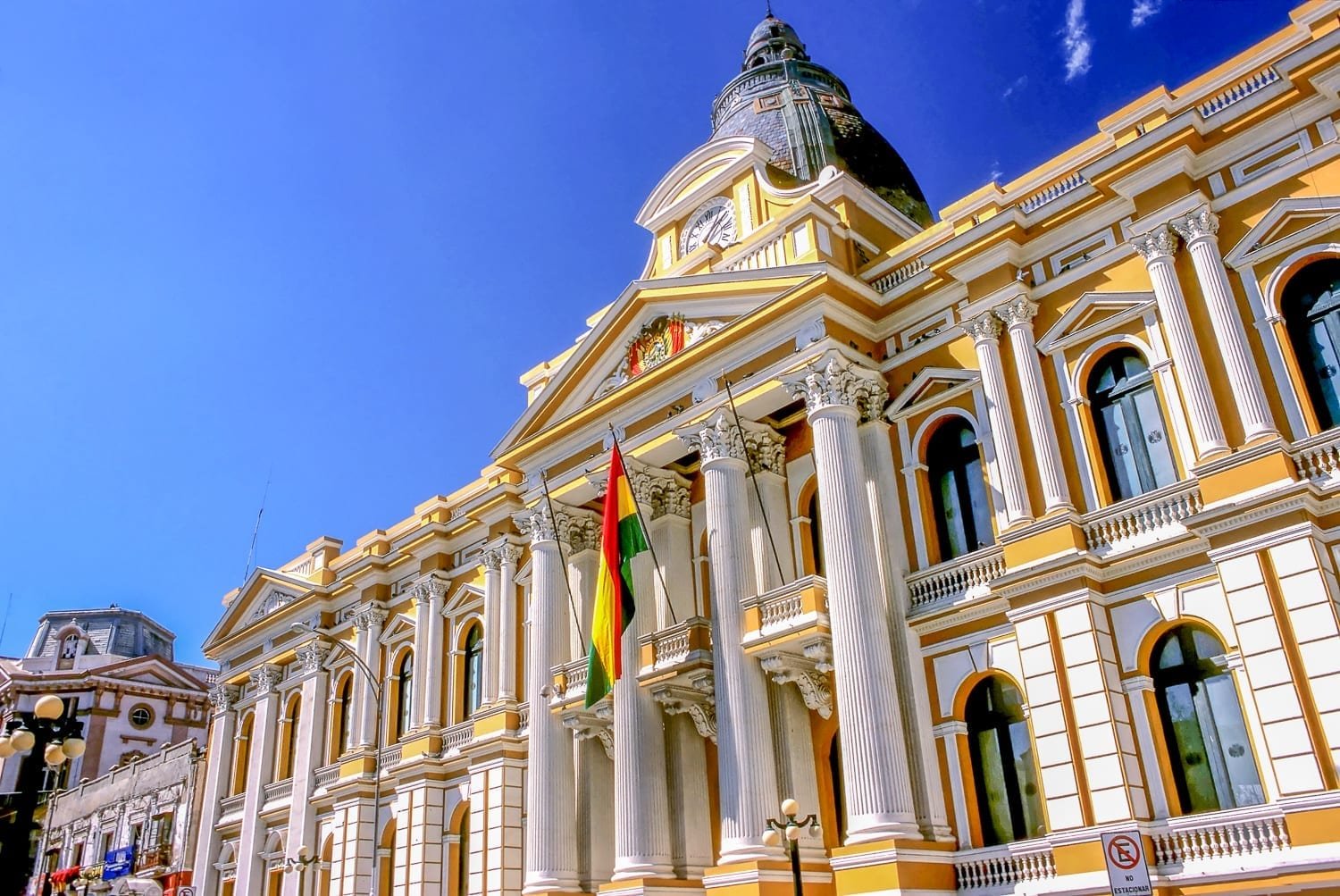 Full-day mountain biking and hiking tours can also be arranged.
Longer extensions are available to Madidi National Park in Bolivia's Amazon Basin. La Paz is also the principal air connection point for flights throughout Bolivia, including the Uyuni Salt Flats.
Visitors to La Paz should allow time to acclimatize—settle in, avoid alcohol, eat moderately, and sleep well.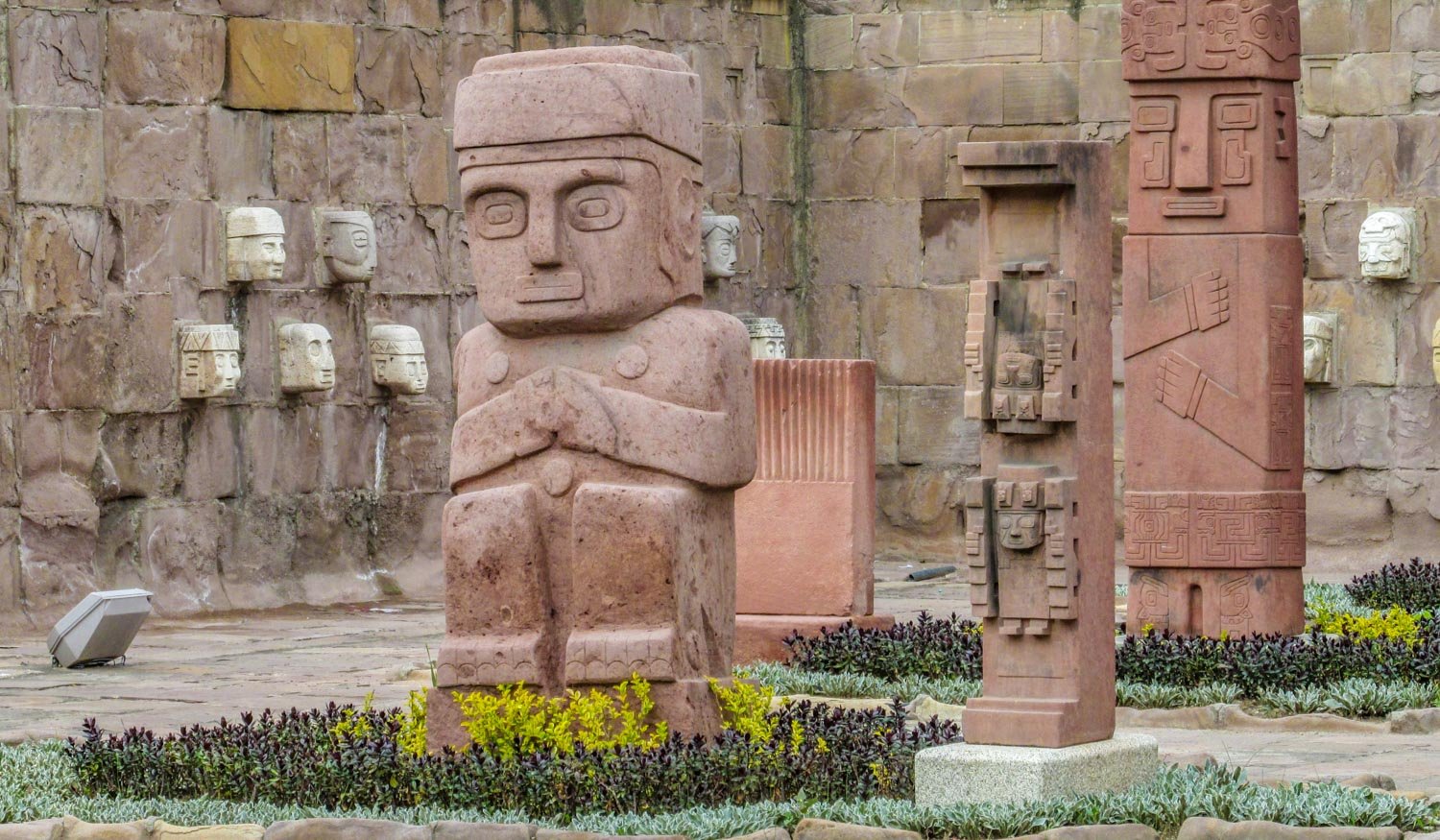 Temperatures are consistent year-round, with highs in the mid-60s and lows nearing 40°F. Expect sunshine, even throughout the rainiest months (December to February).
Monthly precipitation rarely exceeds five inches and usually arrives all at once in afternoon cloudbursts.
La Paz can be reached by daily flights from Lima, Peru (1 hour, 45 minutes). Flights to La Paz's El Alto International Airport (LPB) from the USA usually connect in Lima, simplifying combination Peru – Bolivia vacations.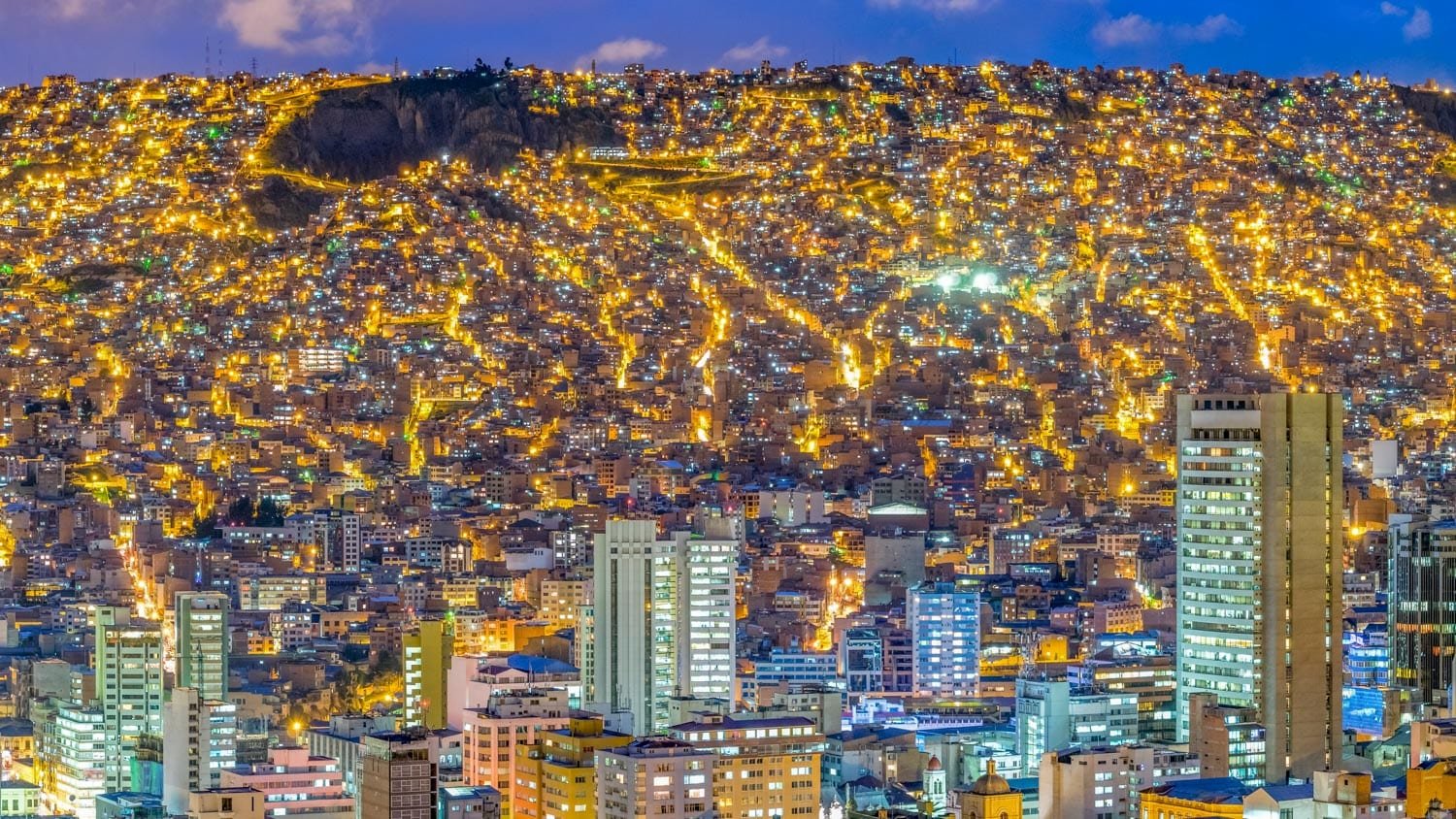 At LANDED, each travel request is personal. After all, you're trusting us with your most precious asset—free time with the people you care about. By getting to know you, we'll create the most memorable, most exceptional trip of your life. Call us today at 8015822100. Dream big. We've got you.
"This is a good place to pass one's life. Here the climate is mild, and the view of the mountains inspires one to think of God."
Cieza de León (16th Century)
LA PAZ FAMILY TRAVEL ALBUM
UYUNI & THE SOUTHERN ALTIPLANO