Santiago : Chile's Capital City
Santiago is Chile's capital and largest metropolis—home to nearly one-third of the country's population.
More than a few first-time visitors arrive in Santiago unsure of what they'll find.
Surely, Santiago lacks the personality and flair of destinations like Rio or Buenos Aires.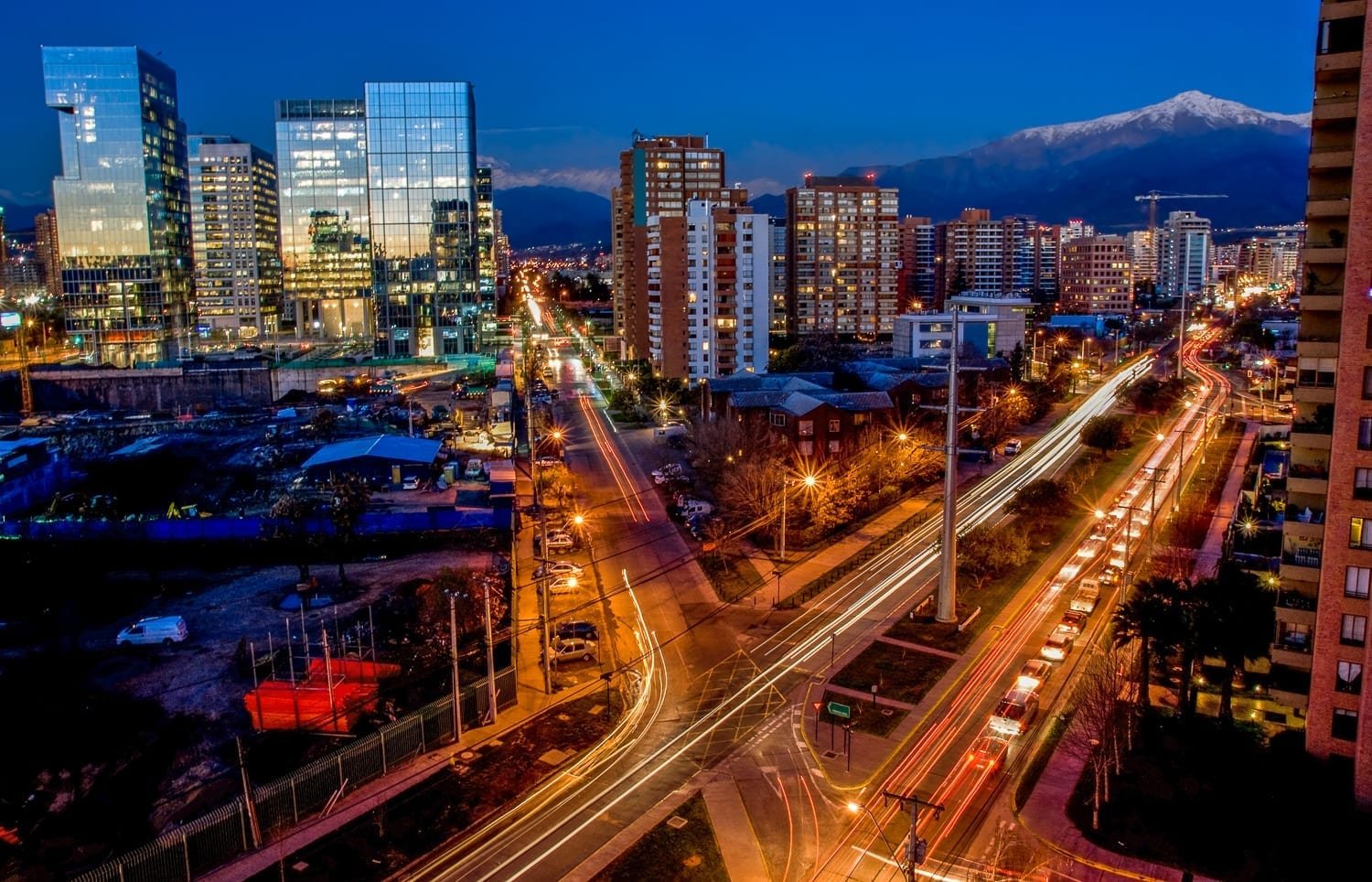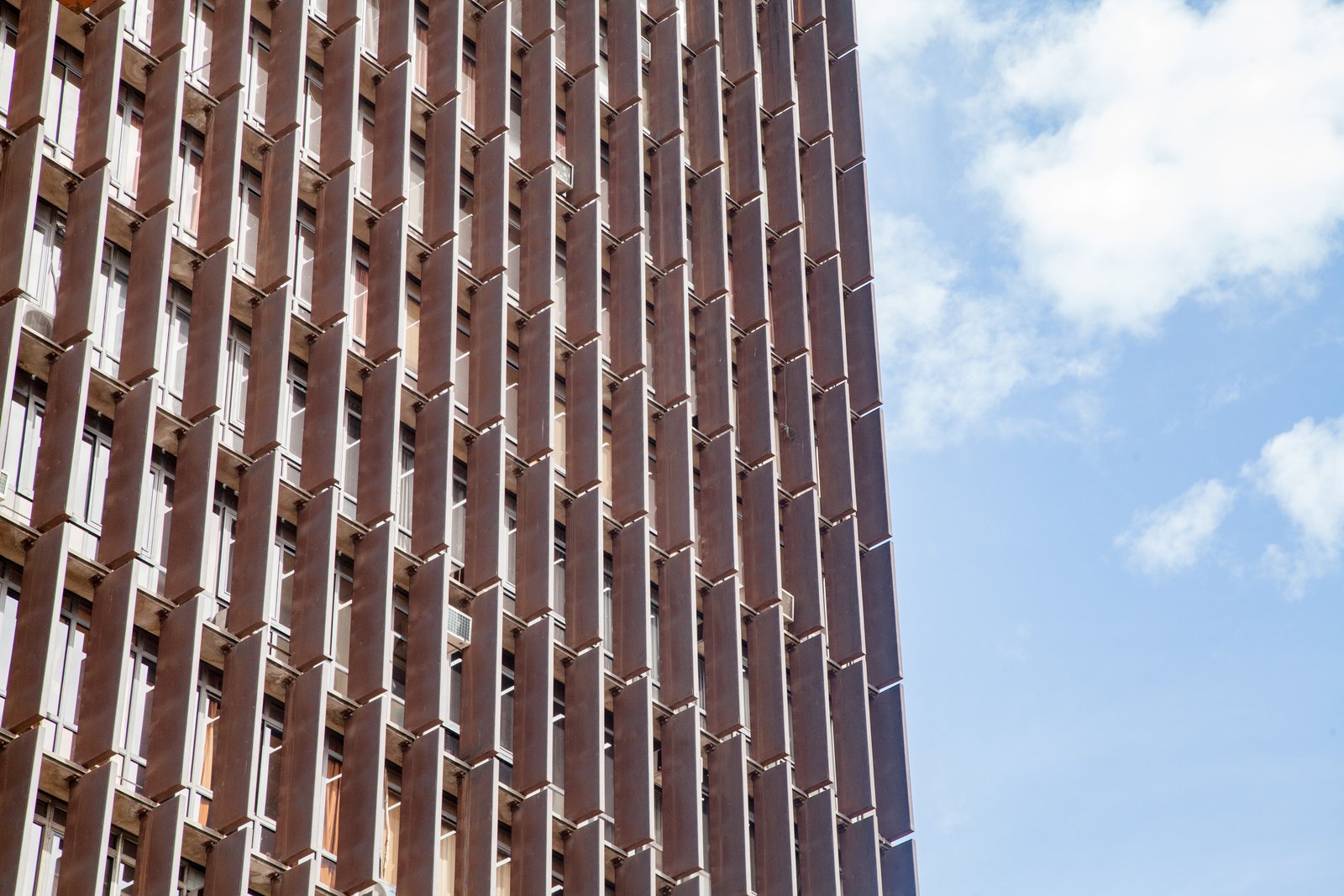 However, after visiting Santiago, those in the know speak of the city's leafy parks, charming plazas, excellent museums, and world-class restaurants.
Fine Dining & Hidden Charm
Yes, it's tidy and efficient, but don't mistake it for stuffy or cold. Santiago is one of our favorite culinary destinations.
More and more of Santiago's restaurants are earning spots on San Pellegrino's list of Latin America's 50 Best.
In like fashion, more and more of our travelers are extending their stays and returning to Santiago with increasing frequency.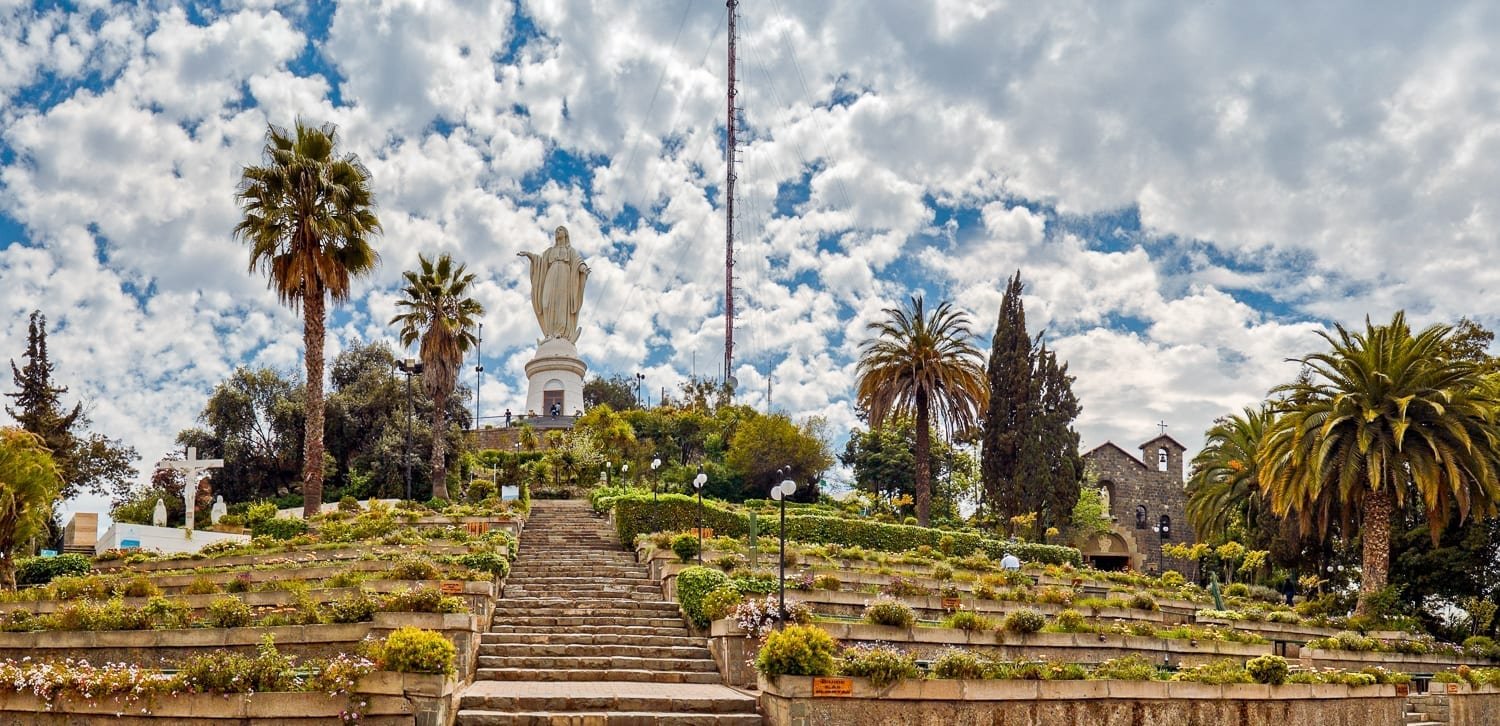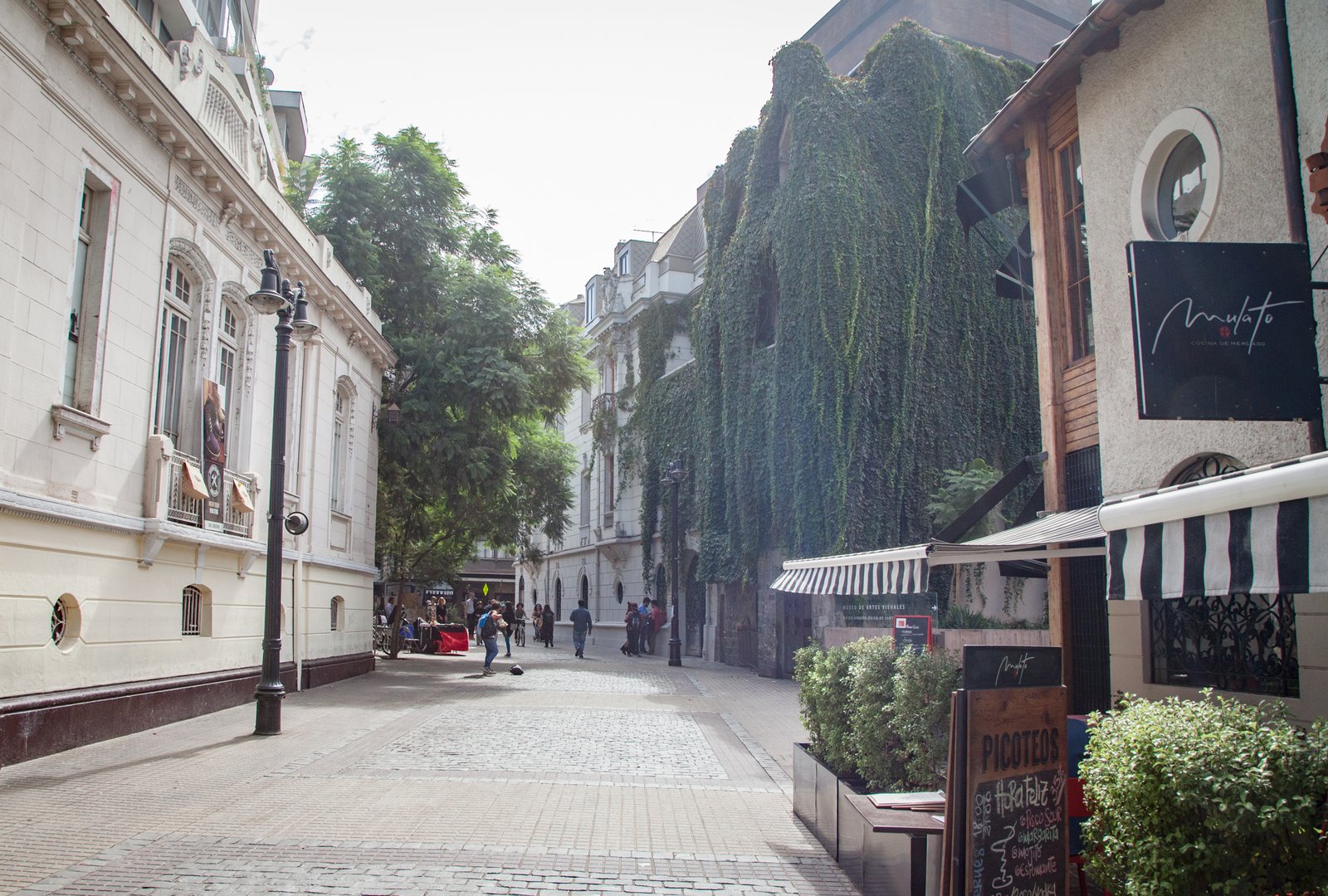 Pedro de Valdivia
Santiago was founded in 1541 by Spanish conquistador Pedro de Valdivia, who selected the site for its beauty, climate, and strategic position on the Mapocho River.
Since then, Santiagueños have overcome war, fire, and at least three major earthquakes.
Santiago is a city that knows how to rebuild and reinvent itself.
World-Class Hotels
In recent decades, strong economic growth has led to the opening of new hotels, innovative restaurants, and some of the best museums in South America.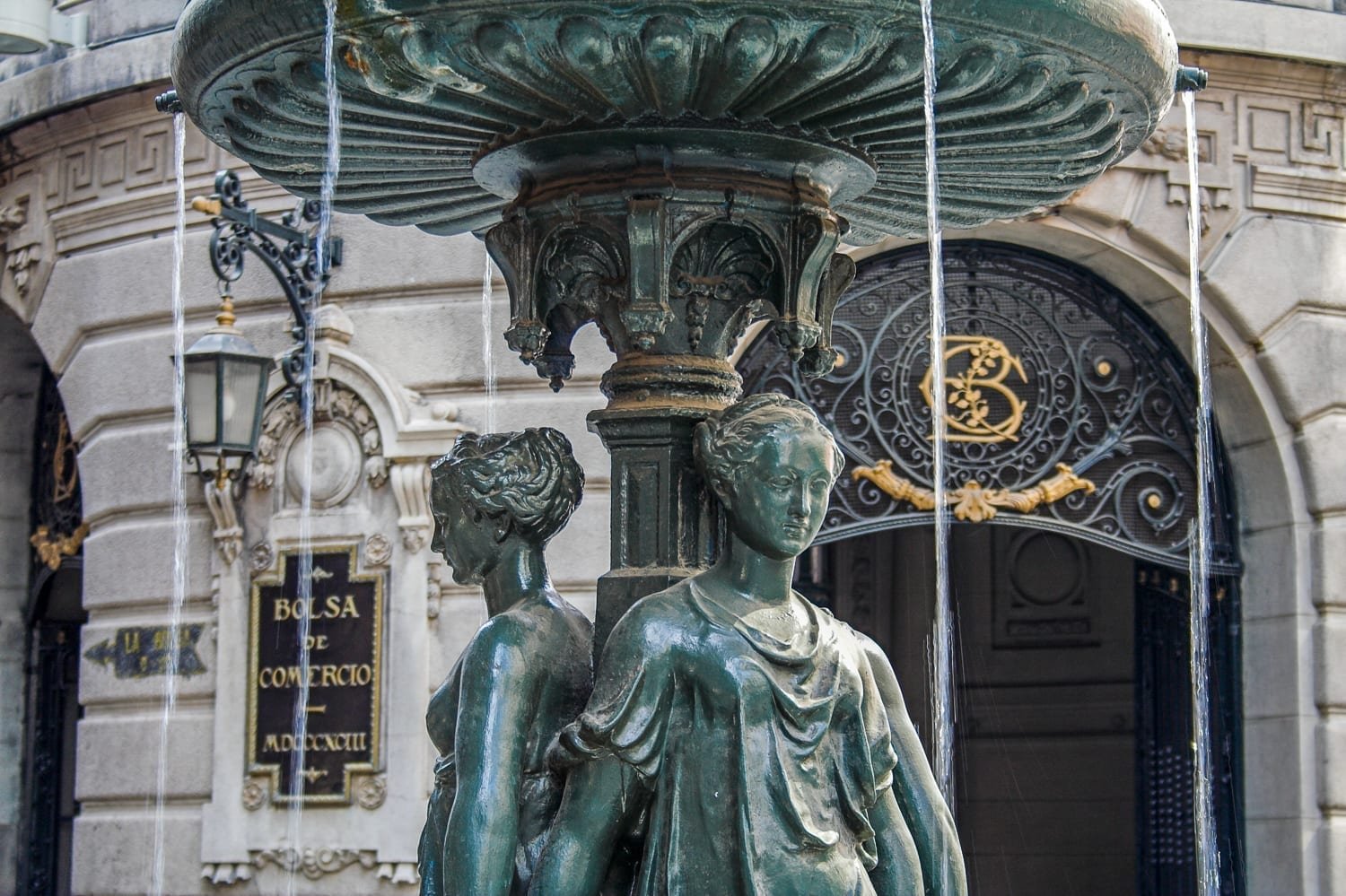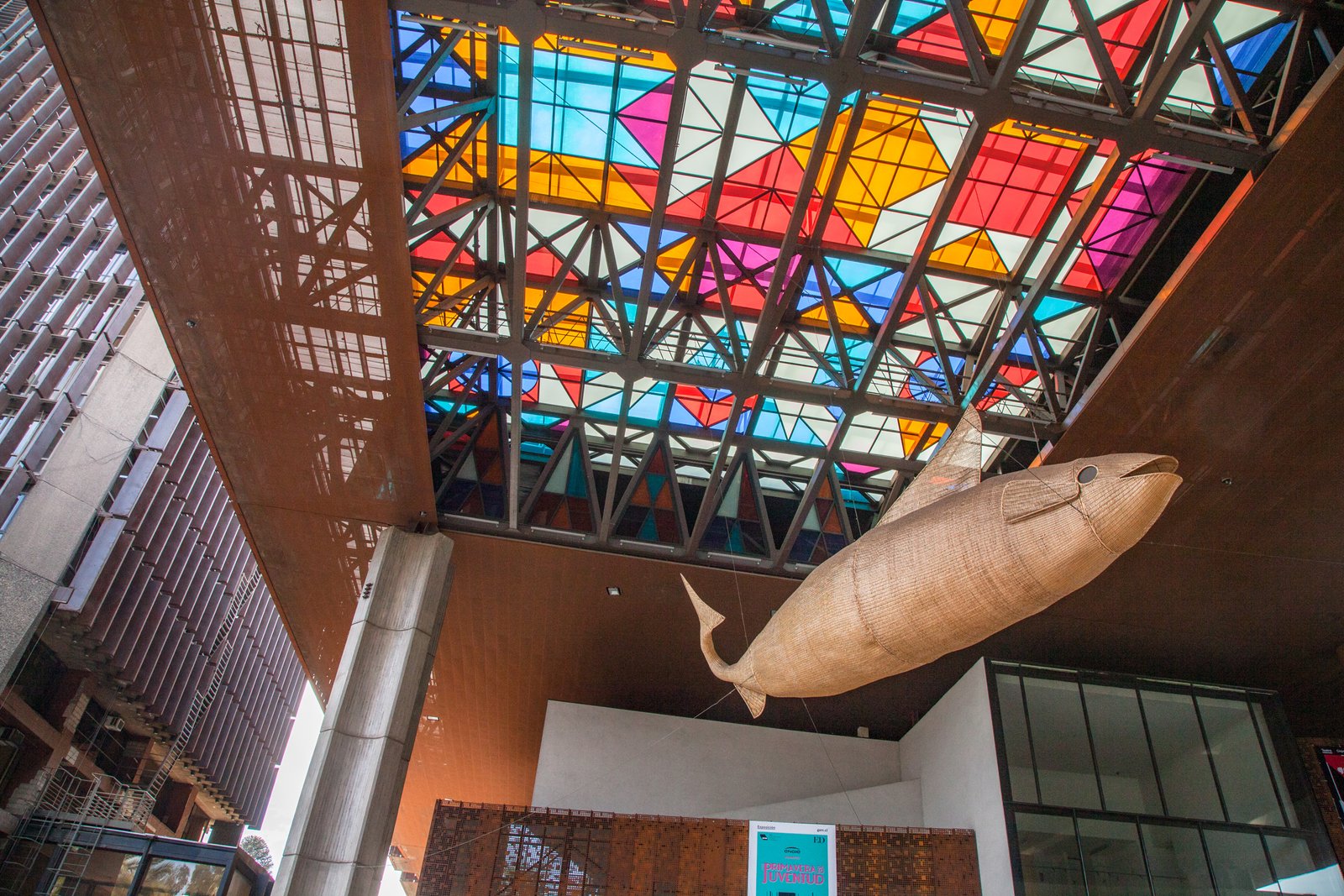 Chilean Museum of Pre-Columbian Art
The Chilean Museum of Pre-Columbian Art houses treasures from across the Americas, including ancient textiles, pottery, and mummies that predate those of Egypt.
The collection of the Centro Cultural Palacio La Moneda ranges from folk art to cinema to fine art photography.
The Central Valley
Santiago is located in the temperate Central Valley, flanked by the snow-capped Andes to the east and the Coastal Cordillera to the west.
Smaller spur ranges enclose the northern and southern ends of the valley.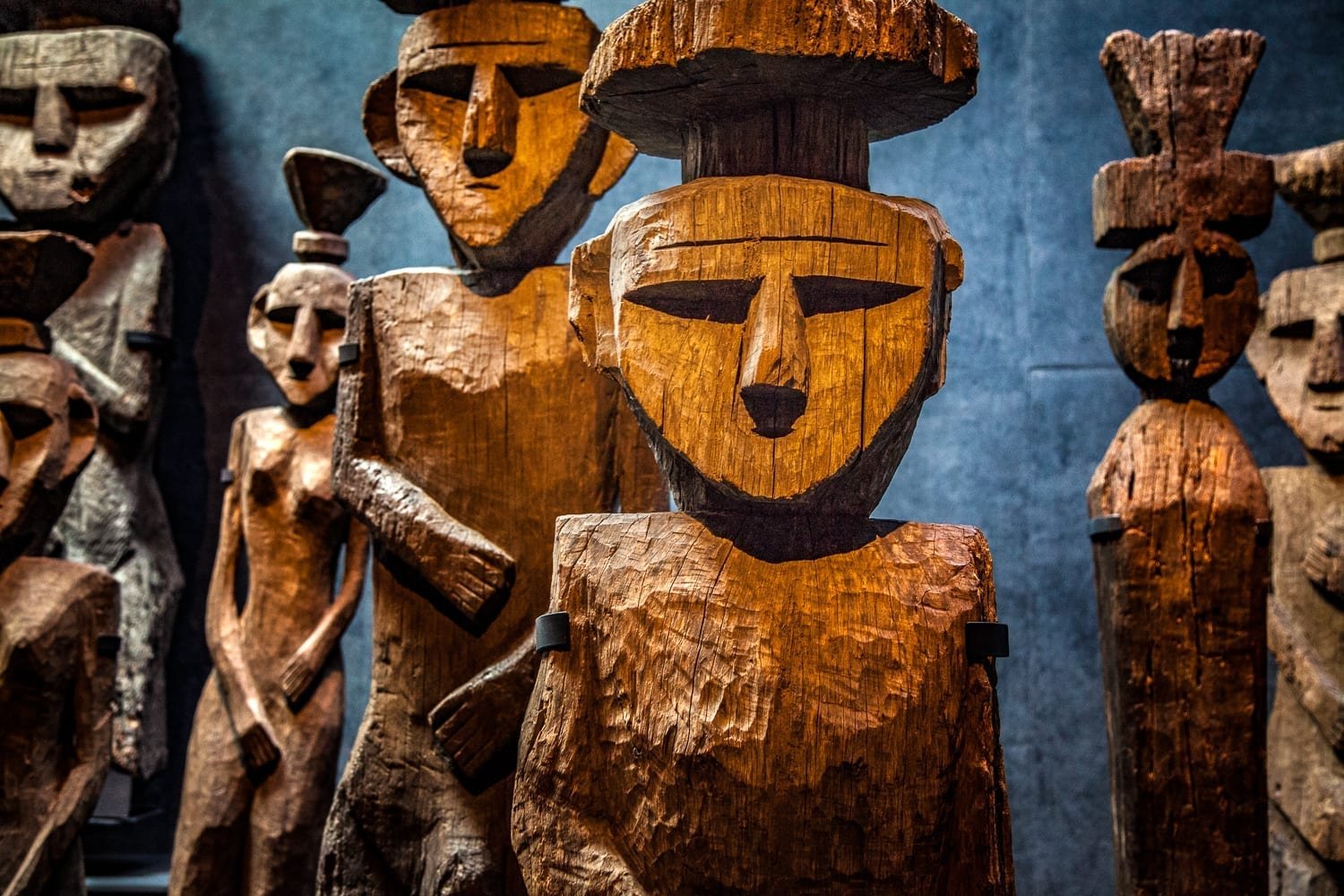 These slopes and valleys are well-known for their recreational versatility. Alpine hiking, whitewater rafting, and horseback riding day trips can be arranged.
The ski resorts of Portillo, La Parva, El Colorado, and Valle Nevado are also within reach.
Chilean Wine Valleys: Maipo, Colchagua, and Millahue
To the south, the Maipo, Colchagua, and Millahue valleys produce world-class Cabernet and Merlot.
Santiago can be visited during any season—precipitation is light year-round, and most months are blessed with sunny days and cool, comfortable nights.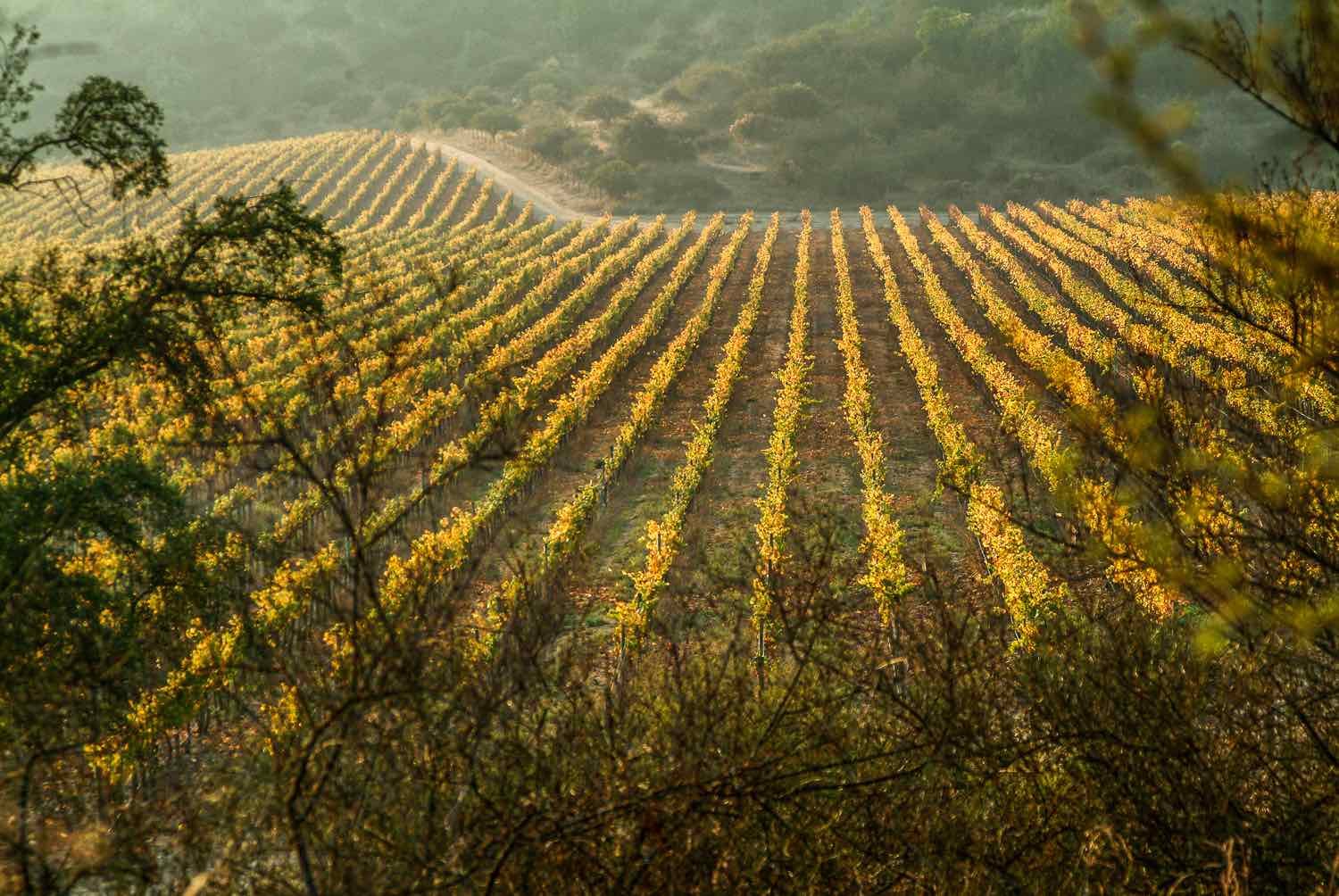 Temperatures can reach into the 90s from December to March, but even during the summer months, the nights typically cool to near 50º F.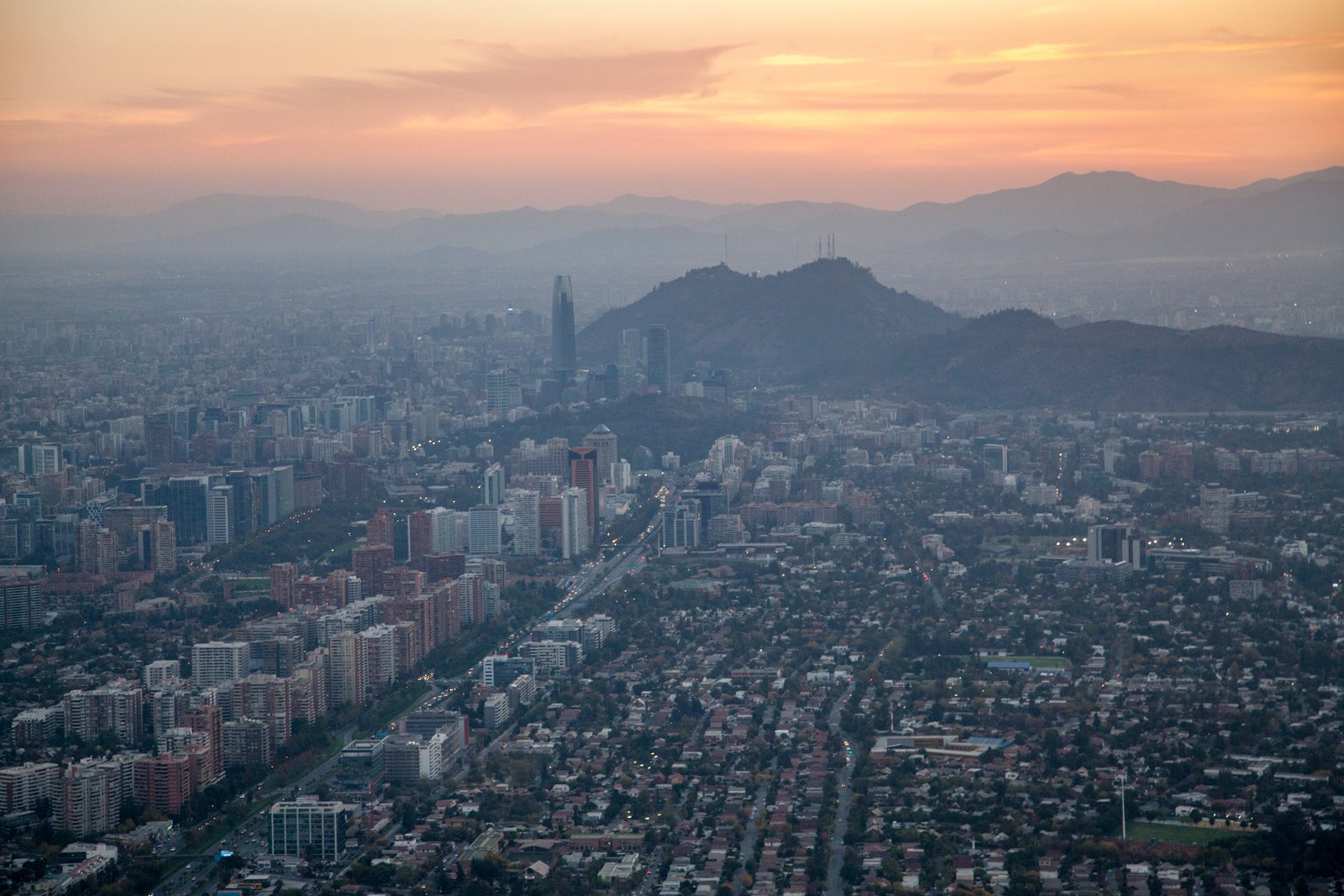 Getting to Santiago
Santiago is served by Comodoro Arturo Merino Benitez International Airport, located approximately 20 minutes from downtown.
Overnight flights from New York reach Santiago in under 11 hours. Flights from Miami last eight.
Trips to Santiago are easily combined with visits to Argentina, Peru, and Ecuador.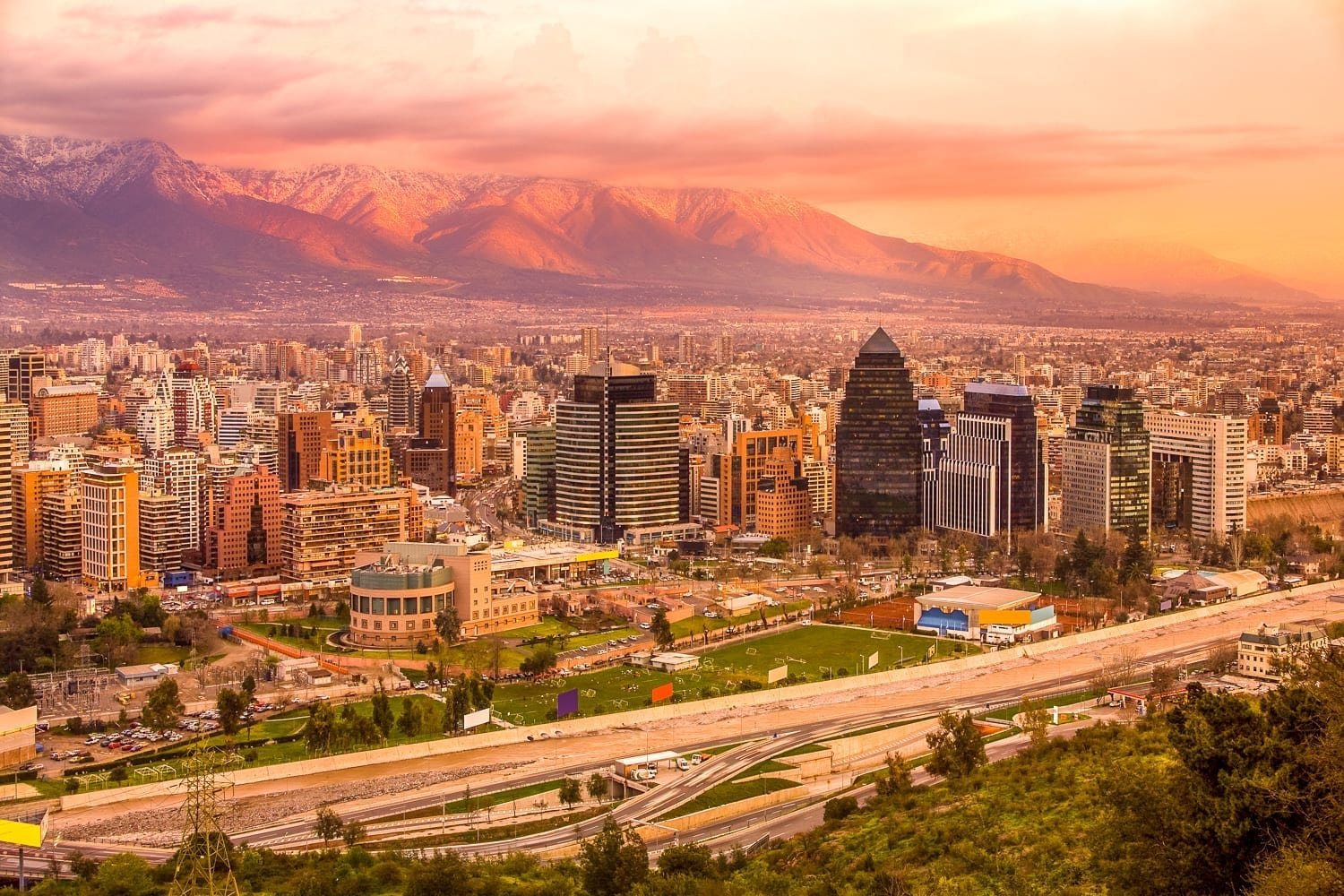 Thinking of traveling to Chile? LANDED provides personalized, custom travel throughout Central America, South America, and the Antarctic. We'll create a unique itinerary plan tailored to your interests and dreams. Experience the trip of a lifetime. Speak with one of our expert travel planners today at 801.582.2100.
"Youth is intoxication without wine; old age is wine without intoxication."
HOTEL ECO BOUTIQUE BIDASOA
SANTIAGO FAMILY TRAVEL ALBUM
THE CHILEAN LAKE DISTRICT
TORRES DEL PAINE NATIONAL PARK
VALPARAISO & VIÑA DEL MAR