Originally constructed in 1929 as a Spanish-style mansion, Hotel Magnolia lies just across the street from Santiago's Cerro Santa Lucia. Some of our favorite parks, cafes, and museums located in this leafy part of the capitol–at the conjunction of the El Centro and Lastarria neighborhoods. The Plaza de Armas, Cathedral, and La Moneda Palace are one mile to the west.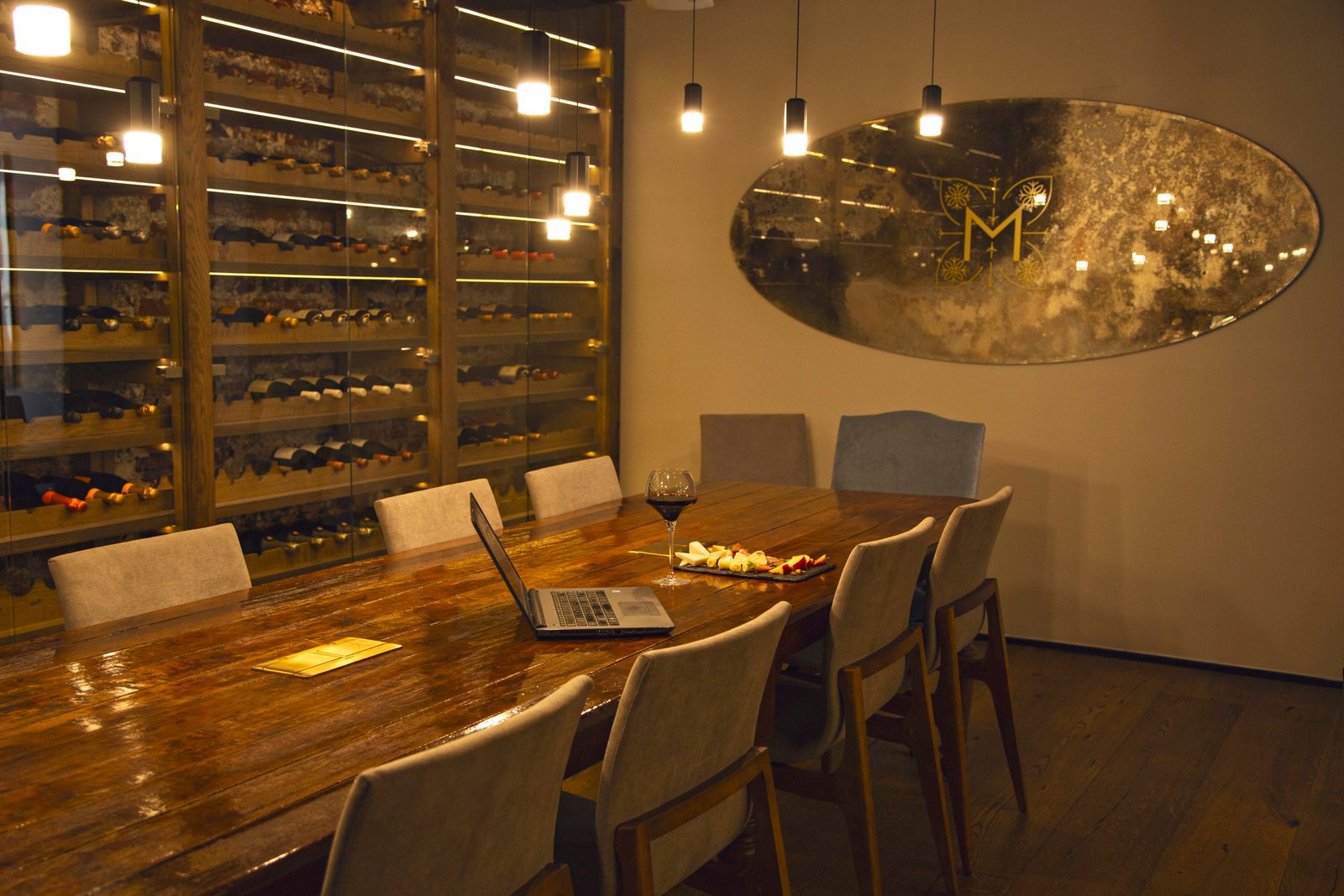 Amenities
The hotel's rooftop offers panoramic views of the city's downtown and the green oasis of Santa Lucía Hill. This is a perfect location for a light dinner and cocktails.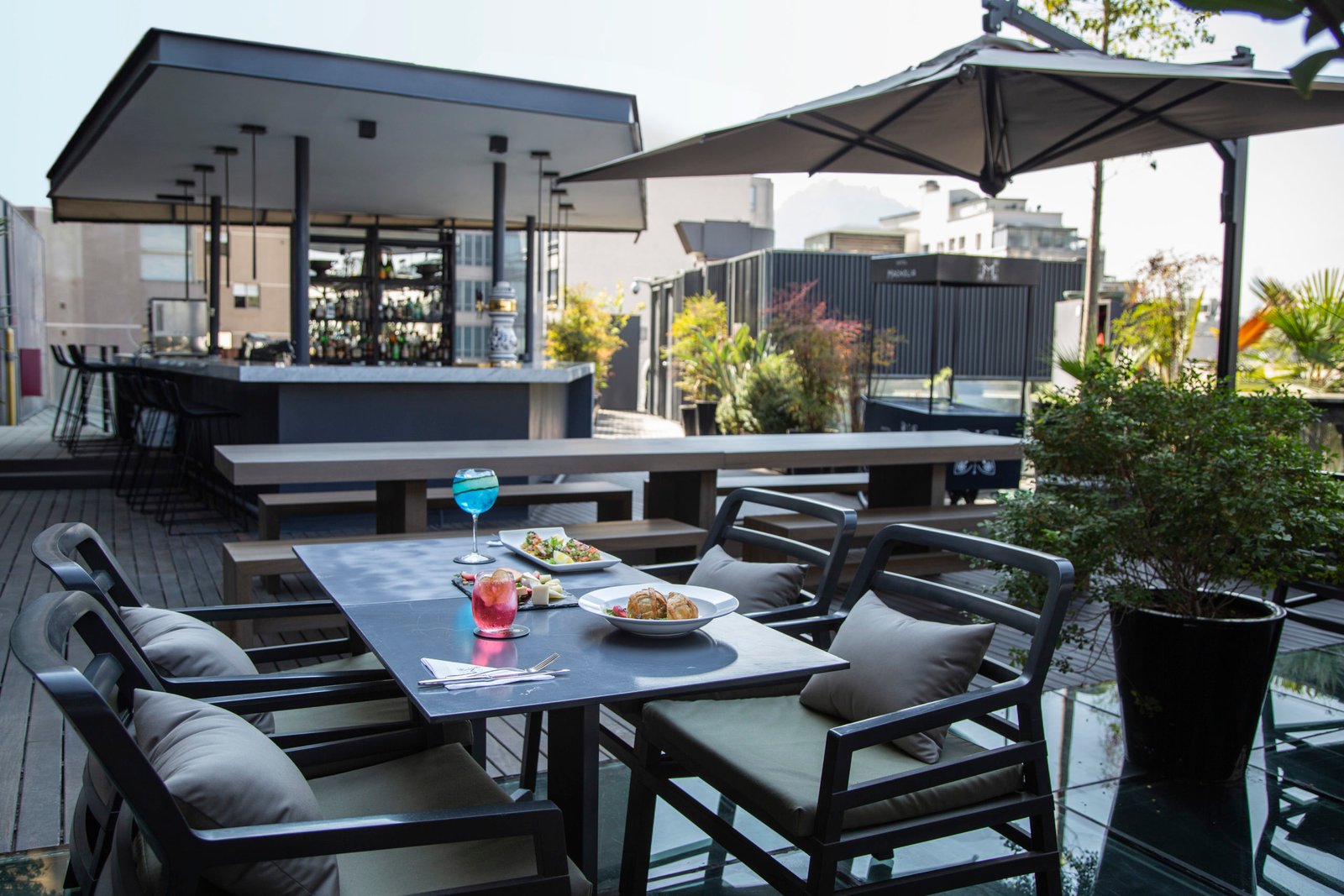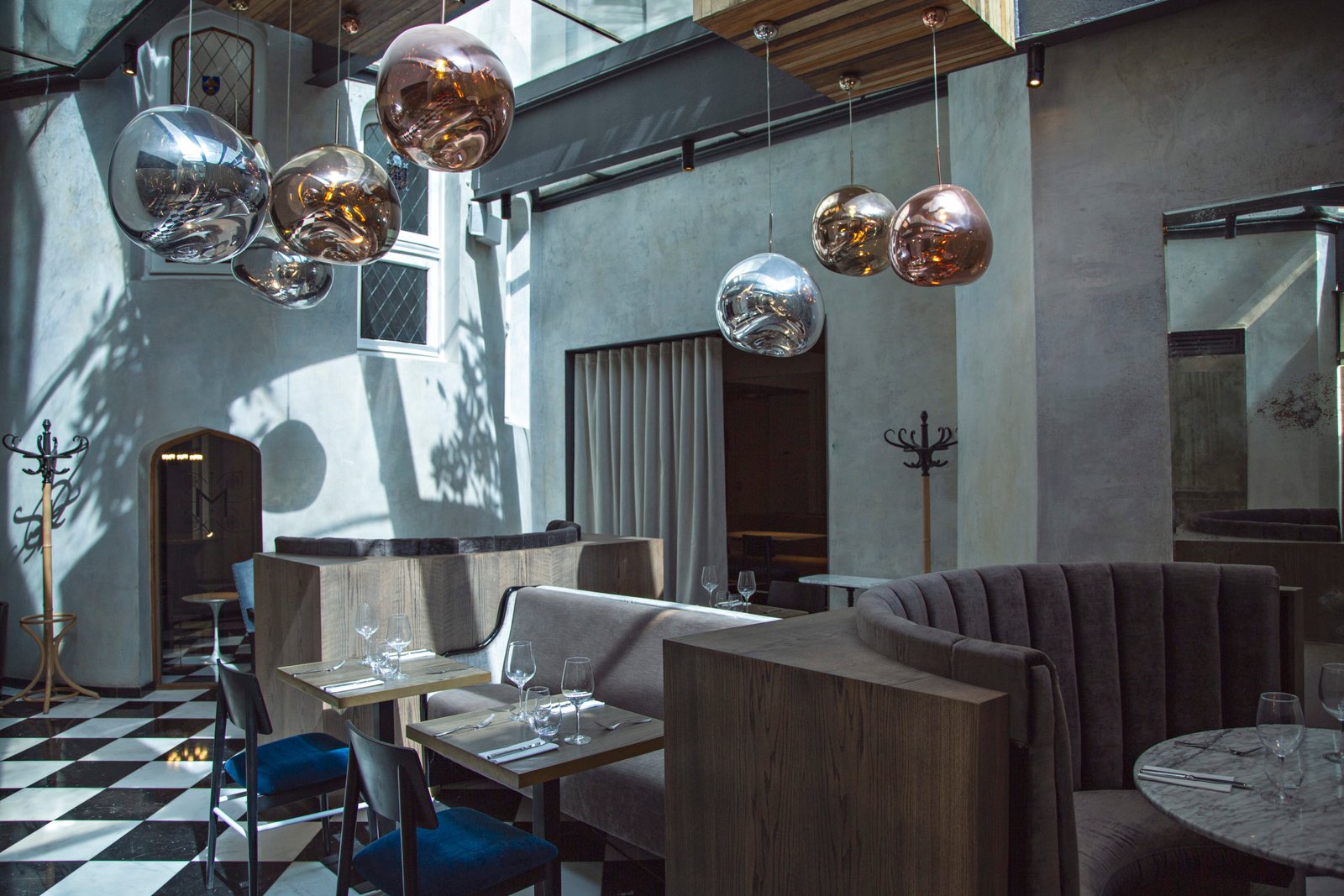 Accommodations
The 41-guest rooms at Hotel Magnolia feature light wood, crown moldings, or antique stained glass windows. Among the in-room amenities are Wi-Fi, security box, coffee machine, TV, mini-fridge, and air conditioning.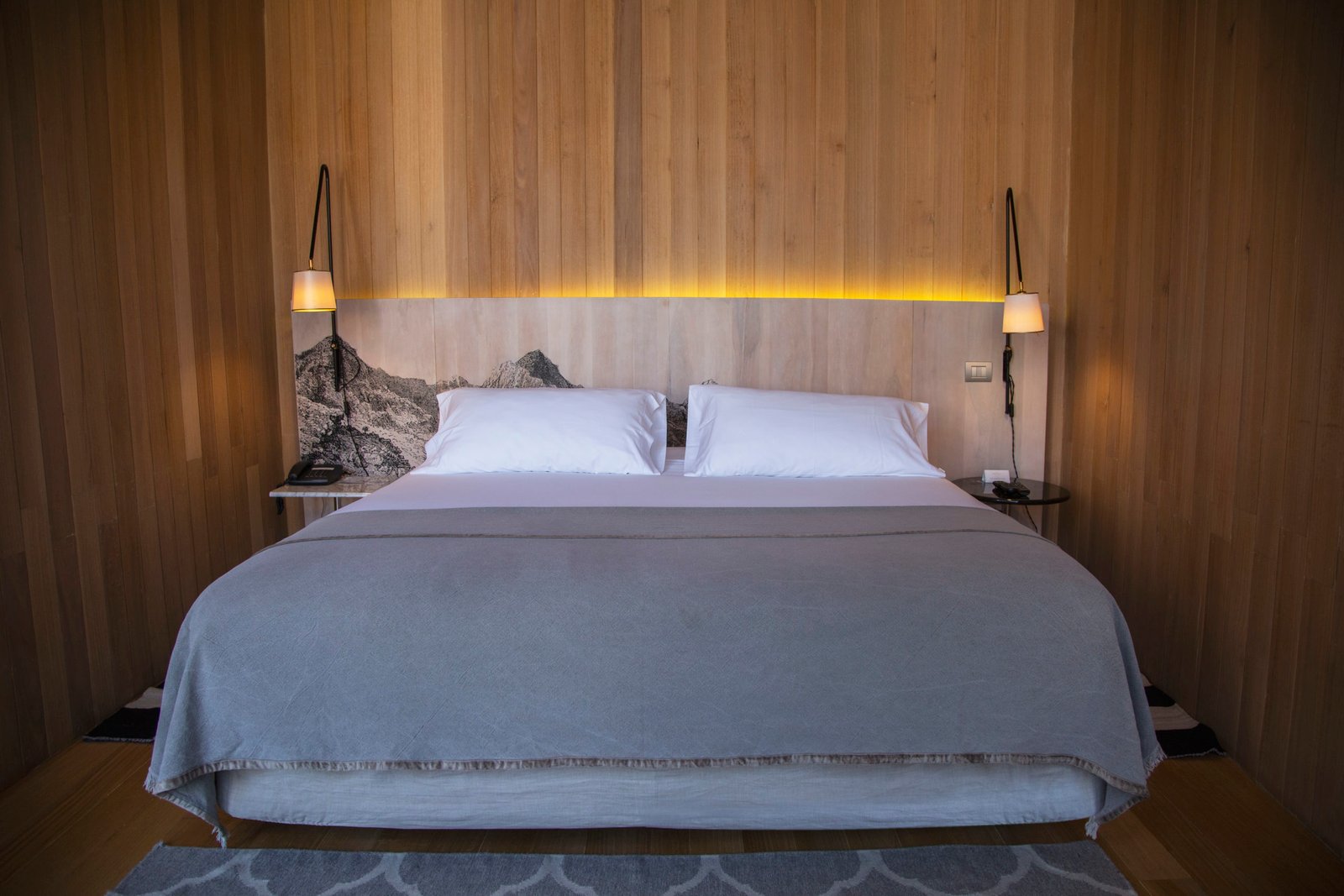 ---
Junior Suites
Junior Suites at Hotel Magnolia measure approximately 480 square feet and are located on the upper floors of the hotel. These Suites feature a seating area and some Junior Suites offer balconies overlooking the city.
---
Superior Suites
Superior Suites at Hotel Magnolia measure between 280 and 275 square feet and are furnished with either a king-size bed or two twin-size beds.
Superior Suites are located on all floors of the building including the antique part of the hotel  on the 2nd and 3rd floors.
---
Deluxe Rooms
Deluxe Rooms at Hotel Magnolia measure approximately 320 square feet and are furnished with a king-size bed.
Deluxe Rooms located on the top floor of the hotel feature a balcony.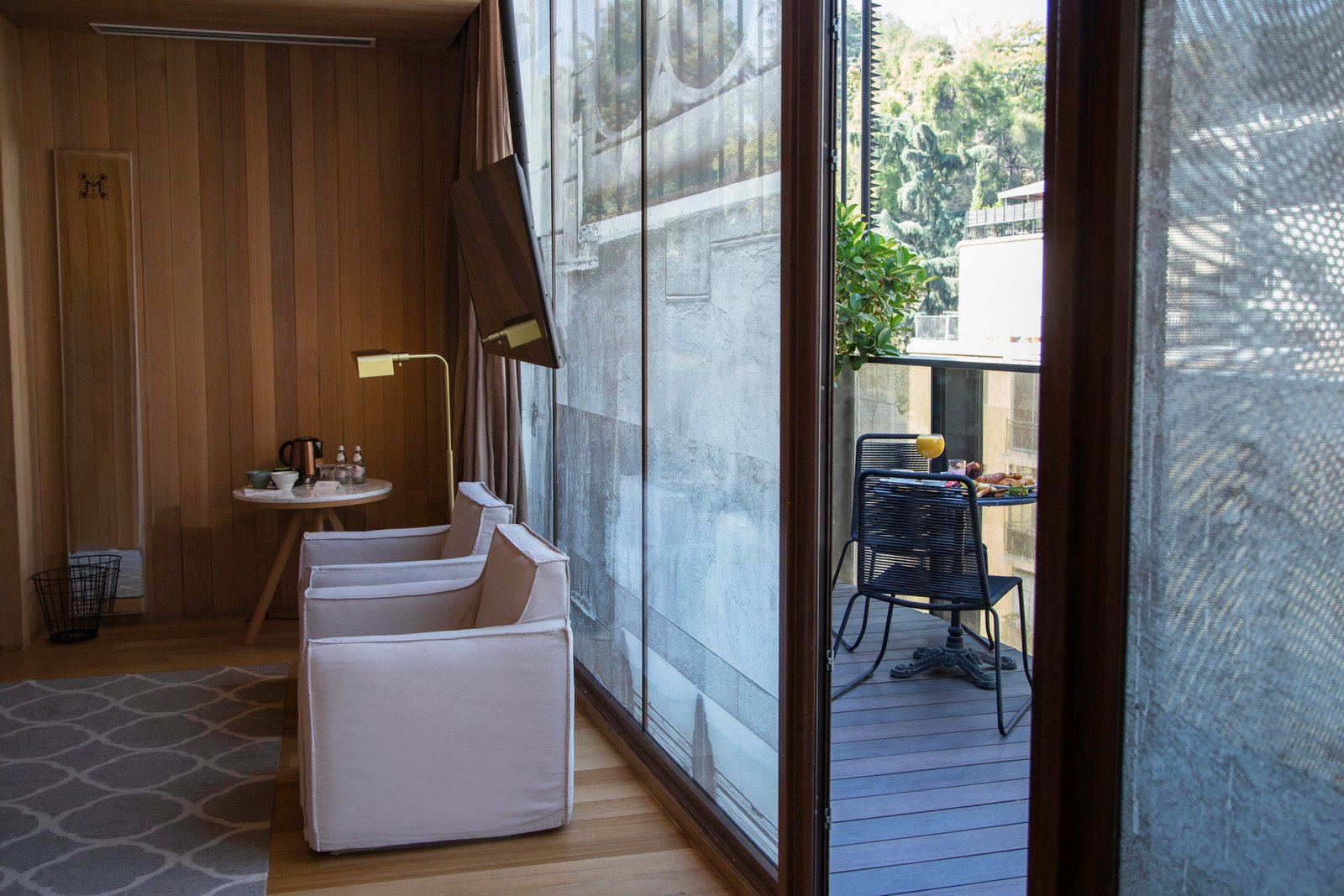 Exploring Santiago
Visitors can stroll through Parque Forestal and sample an eclectic array of restaurants and pubs, or wander down side streets and visit quaint shops and art galleries. Speak with the team of expert travel planners at LANDED today. We'll design and orchestrate Chile travel itinerary that is perfectly tailored to you.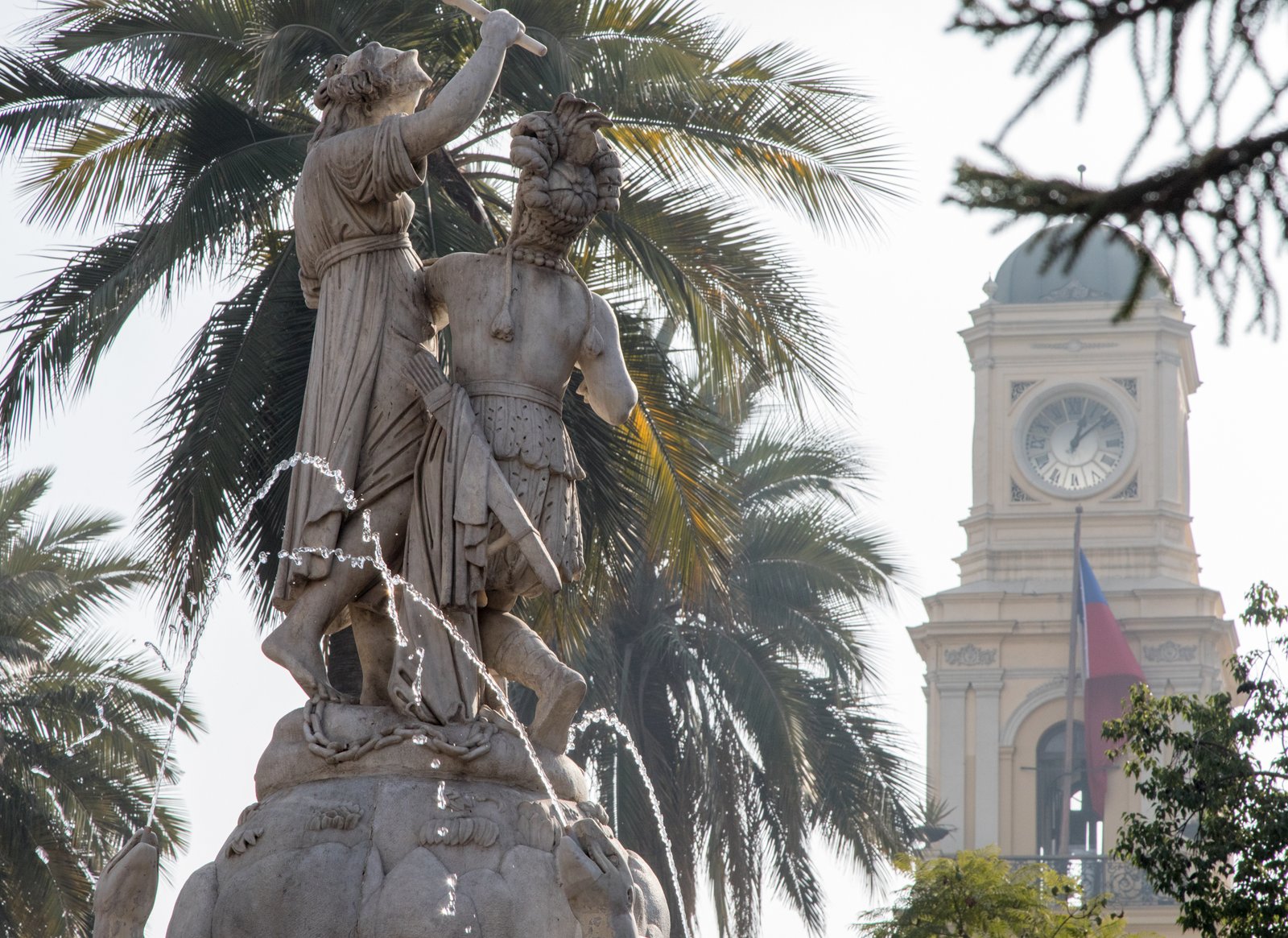 ARE YOU CONSIDERING A STAY AT HOTEL MAGNOLIA? LANDED PROVIDES PERSONALIZED, CUSTOM TRAVEL WITHIN CENTRAL AMERICA, SOUTH AMERICA, AND THE ANTARCTIC. WE'LL CREATE A UNIQUE ITINERARY PLAN TAILORED TO YOUR INTERESTS AND DREAMS. EXPERIENCE THE TRIP OF A LIFETIME. SPEAK WITH ONE OF OUR EXPERT TRAVEL PLANNERS TODAY AT 801.582.2100.