Peru's Urubamba Valley
Southeast of Cusco, the southern section of the Urubamba Valley holds some of Peru's most impressive cultural treasures.
Surprisingly, this portion of the valley is relatively unknown to most foreign travelers.
It is not uncommon for our travelers to report that they had these sites completely to themselves.
Tipon
The gardens of Tipon are located 15 miles south of Cusco.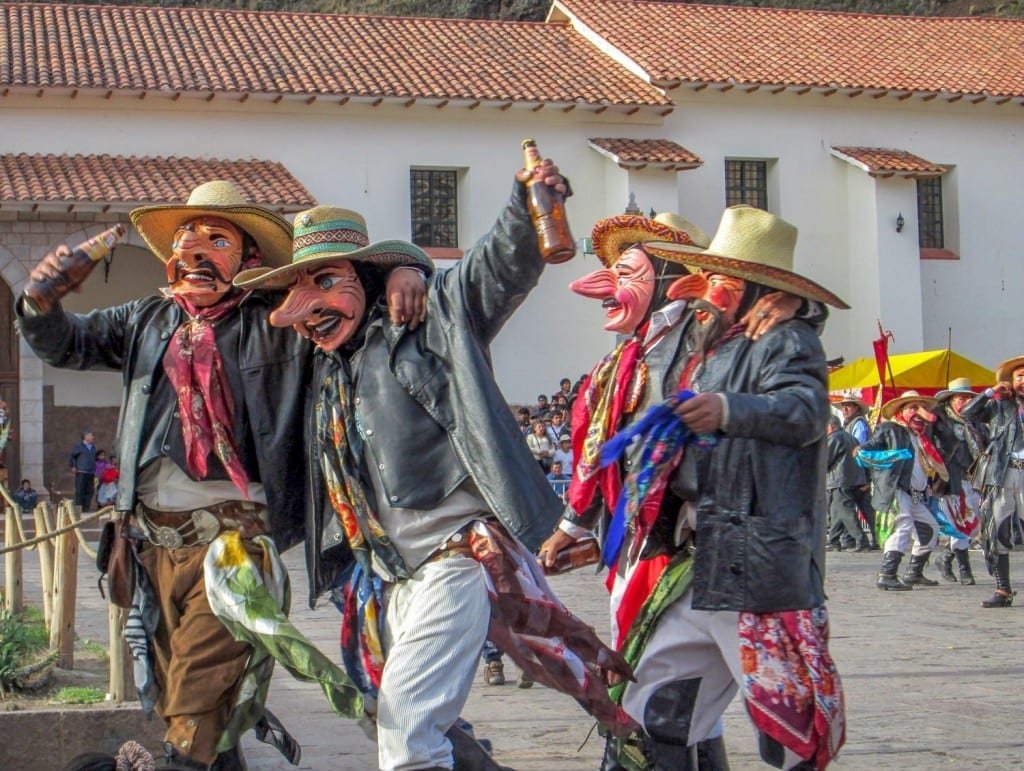 The site is believed to have been a palace of the exiled Sapa Inca, Yahuar Huaca.
Pikillacta
Pikillacta, a pre-Inca town constructed by the Wari people around 900 AD, lies four miles east of Tipon. This vast complex contains the walls and foundations of an estimated 900 buildings.
Remarkably, the site also shows signs of stacked roadways—structures on which two directions of foot traffic could pass simultaneously.
Here, the grassy hillside is divided into twelve neat terraces.
Ancient Inca Conquerors
Each is lined with stepped walls and fed by an ingenious system of aqueducts, still operating flawlessly after centuries of use.
After defeating the Wari around 1200 AD, the Inca conquerors heaped on the insults: they beheaded the Wari leaders, salted the surrounding agricultural lands, and buried the city.
Rumicolqa
Nearby is Rumicolqa, another imposing complex consisting of three towering pyramidal wall segments.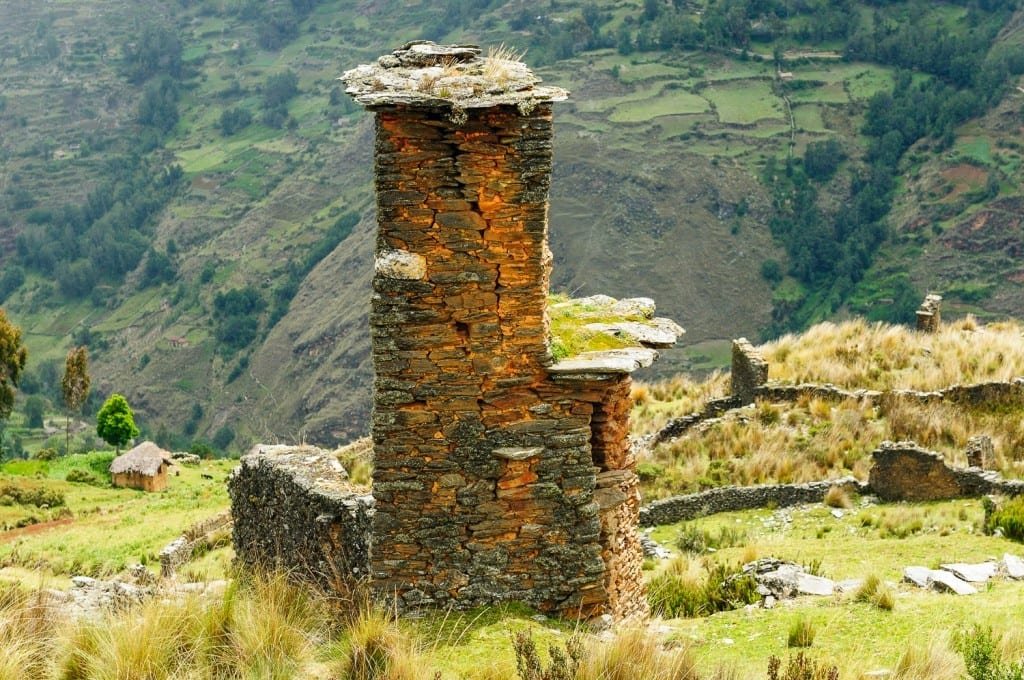 The walls are set on gigantic stone blocks, with the top level serving as an aqueduct that carried water to Pikillacta.
The Inca expanded the structure, fortifying it and adapting the walls into a gate for regulating traffic for the imperial capital.
Raqchi Ancient Temple Complex
The largest temple complex in the Andes is found another 38 miles southeast of Urcos. Known as Raqchi, this site extends for one square mile, anchored by the monumental Temple of Wiracocha.
The temple walls stand 39 feet high, mounted on perfectly joined stone blocks.
A series of 21 circular columns once supported an enormous roof.
Inca Tupac Yupanqui
Legend says that the temple was constructed by Inca Tupac Yupanqui, as a peace offering to the nearby Quimsa Volcano.
Visitors to the site can also explore storehouses and circular lodges used by Inca pilgrims.
North of the Valley del Sur is a region known for its boisterous cultural traditions.
Paucartambo
The heart of this area is Paucartambo, a charming colonial town situated at the convergence of the Mapacho and Qengo Mayo rivers, 68 miles (3.5 hours) from Cusco.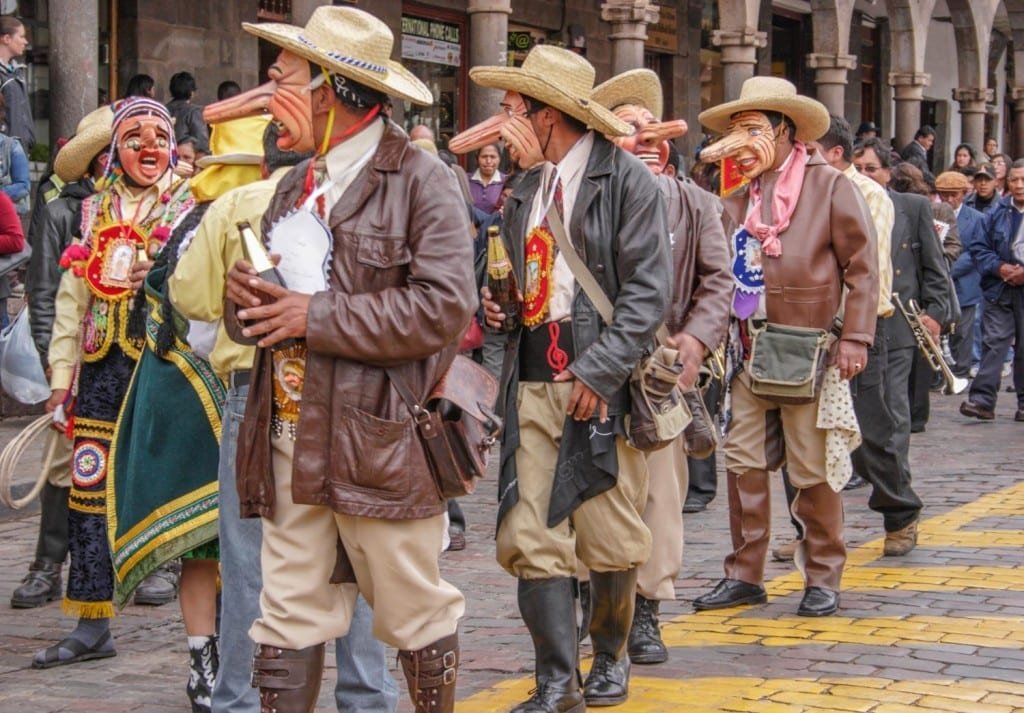 Every year on July 15th, this sleepy village erupts in a three-day festival, drawing thousands of pilgrims and revelers from across southern Peru.
Fiesta de la Virgen
While the Fiesta de la Virgen del Carmen commemorates the city's patron saint, the observances liberally blend Catholic themes with indigenous symbolism and ritual.
Over the course of the festival, a dozen troupes of masked dancers portray the struggle between good and evil.
The action is continuous, as fireworks, an outdoor mass, mock battles, bullfights, and bonfire leapers add to the celebration.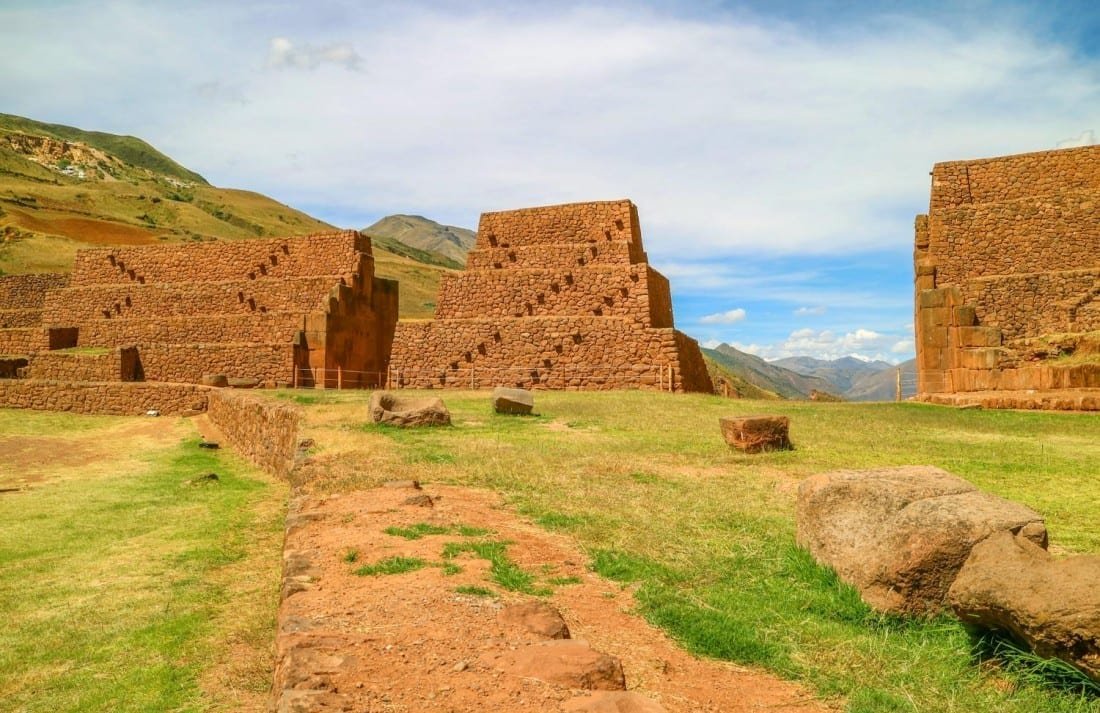 LANDED arranges private travel within Peru and throughout South America. With LANDED, each travel request is personal. After all, you're trusting us with your most precious asset—free time with the people you care about. By getting to know you, we'll create the most memorable, most exceptional trip of your life. Call us today at 801.582.2100. Dream big. We've got you.
"A man who wants to lead the orchestra must turn his back on the crowd."
Max Lucado
GO WITH LANDED.

Could not have been more pleased.  This was the trip of a lifetime for our family.  Thank you!
IF YOU LIKE TO TRAVEL.

What an amazing adventure we have had.  Many thanks to you for putting it together. The whole rhythm of the trip was perfect, and leaving one place for the next worked perfectly. This trip definitely made me want to experience other great spots in South America as the people have been wonderful and the places incredible. Wish we had a month to really explore.  Everybody in the family had a great life experience. Thanks again!
DO IT.

One of our best trips ever, made excellent by LANDED's attention to detail. When planning the trip our travel planner listened to us carefully, asked the right questions, and customized the trip to have just the right balance of adventure and city sights for us. The guides, drivers, and "handlers" were superb. The hotels were top notch. We felt relaxed and pampered all the way. Will definitely look to LANDED to plan our next trip to South America.
Absolutely amazing. Thanks again John. Carlos was the best guide I've ever had anywhere in the world. Top notch talent.
We returned yesterday from our trip and I wanted to let you know that it was absolutely amazing!  There is not a single thing on the itinerary that we would change.  The guides were knowledgeable, friendly, and prompt.  The hotels were beautiful, the food delicious and the pace of the activities was perfect for us. Thank you so much for making our trip such a fantastic experience.
In short, our trip was amazing, and, as we had hoped, the Inca civilization was fascinating to us. Thanks so much for your constant assistance and thorough planning.
The planning, service and execution of the trip was flawless – thank you for making it perfect!
LANDED's services were excellent. You were helpful and knowledgeable, making our trip a memorable one.  I will use your services in the future as I continue to explore Central & South America.
It was like being in a very well organized dream. Your patience with my questions and concerns during the planning stage was remarkable.
I've never had such great service from a tour operator. Not only were you a great help on the planning-insuring that I was staying at the right places and enjoying the type of activities we love-but the follow up was incredible. Your team checked in with us several times during the trip to confirm that everything was going well, and that the guides you assigned were satisfying us. It's one thing to get a "thank you card" or a "hope your trip was great" note after you're back, but to insure that it's going well during the trip is a welcome first! I look forward to working with you again on a another trip.
You actually got to know us, which made it possible to know just what we like. You promised the best trip ever and you kept your promise.
The entire trip was amazing. Both the hotel & restaurant recommendations were well thought out and helped us thoroughly enjoy our honeymoon.
LANDED is like the ultimate virtual guide, suggesting the high points and helping us get the most out of a week's time.
We had a great time, and didn't miss anything. We zip-lined, rafted, sailed and surfed. The contacts and drivers were professional and courteous. We don't want to be back at work. Thank you for all of the work you did to set up this trip.