How High is Machu Picchu?
You may be wondering how the altitude at Machu Picchu will affect your visit.
The site itself is not considered a high-altitude destination. The saddle of the mountain, where most of the ruins are located, is roughly 7,900 feet above sea level—about 3,300 feet lower than Cusco and 1,600 feet below the Sacred Valley.
The two peaks bookending the site, Huayna Picchu and Cerro Machu Picchu, have summits reaching 8,835 and 10,111 feet, respectively. The commonly referenced threshold for expression of altitude sickness is 8,000 feet.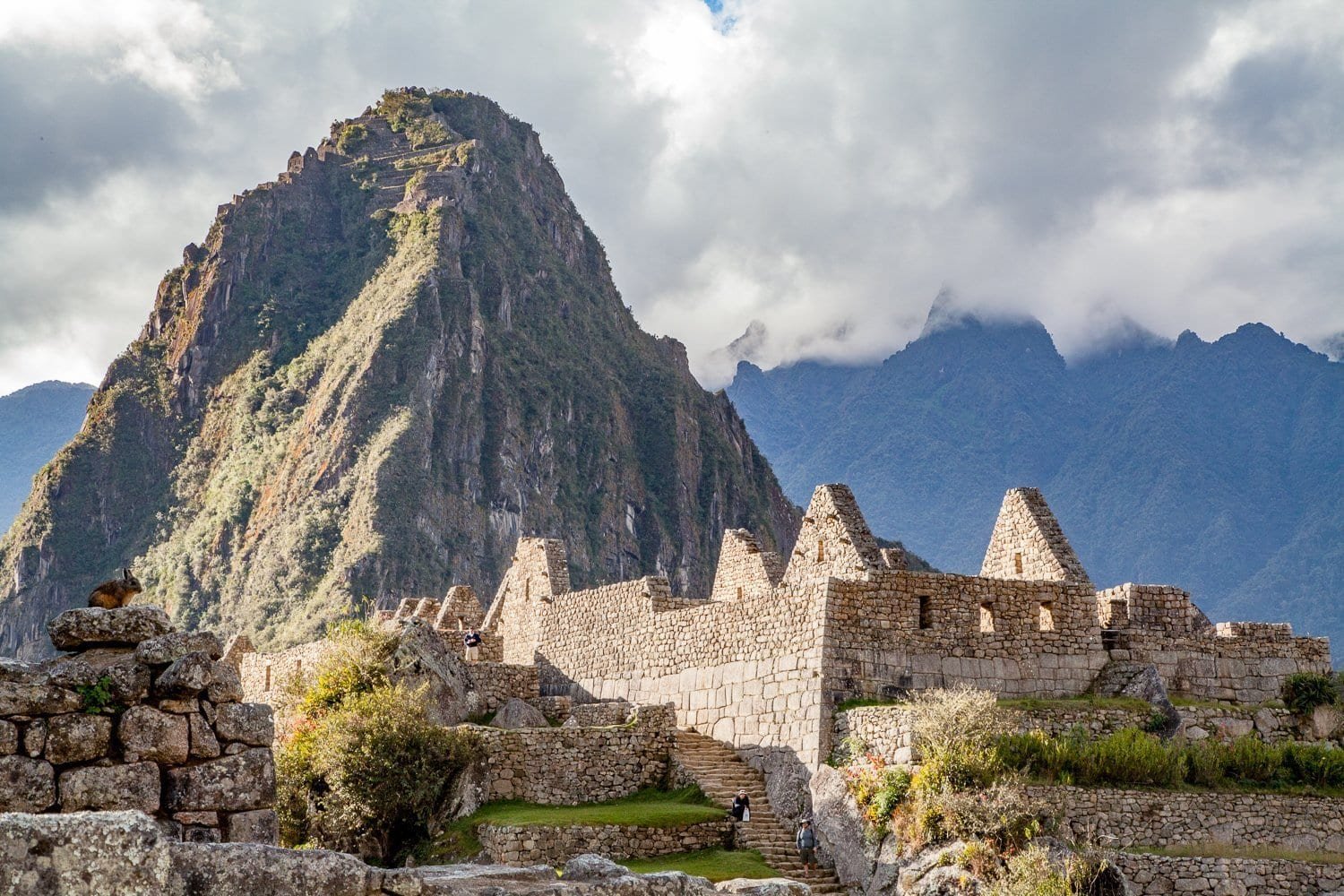 Only one hotel, the Belmond Machu Picchu Sanctuary Lodge, sits atop the mountain. It is located right outside the park gate, at around 7,700 feet above sea level.
The town of Aguas Calientes (also known as Machu Picchu Pueblo) has several other recommendable hotels, and an even more comfortable altitude of around 6,700 feet. These include the Inkaterra Machu Picchu Pueblo Hotel and Hotel Sumaq.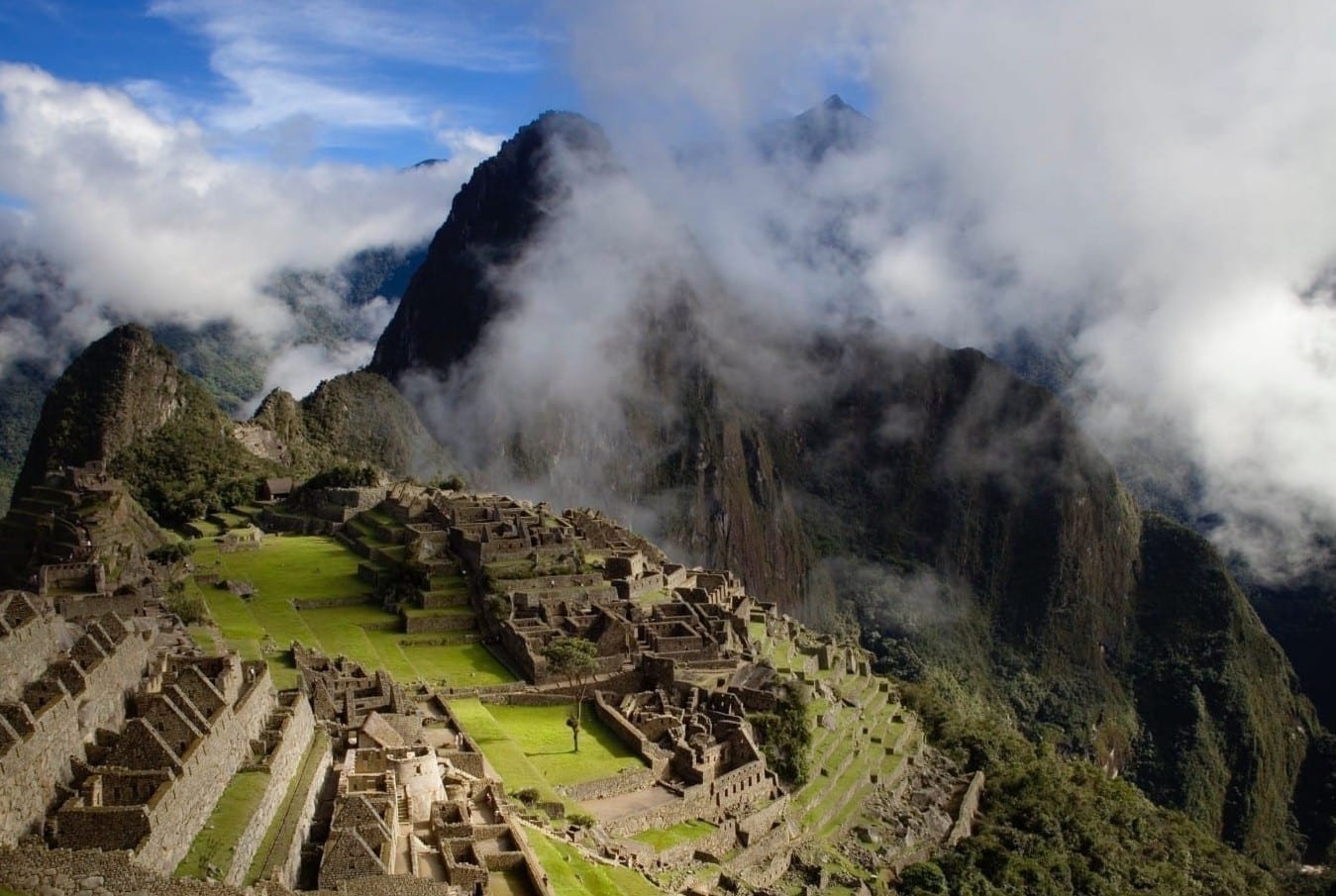 Sun & Other Considerations
Machu Picchu is rarely affected by high winds. Average wind speeds are under 6 miles per hour year-round, and maximum wind speeds rarely exceed 10 miles per hour.
Sun protection is essential. The UV index is moderate—3 or 4—in almost every month due to cloud cover. But those clouds eventually part, and you'll sunburn more quickly at this altitude. Bring a hat, UV-blocking sunglasses, and a broad-spectrum sunscreen (SPF 30 or higher).
We highly recommend long sleeves and long pants. Insect repellant is essential. Walking on the grass is not permitted, and (as karma would have it) can lead to painful and plentiful insect bites.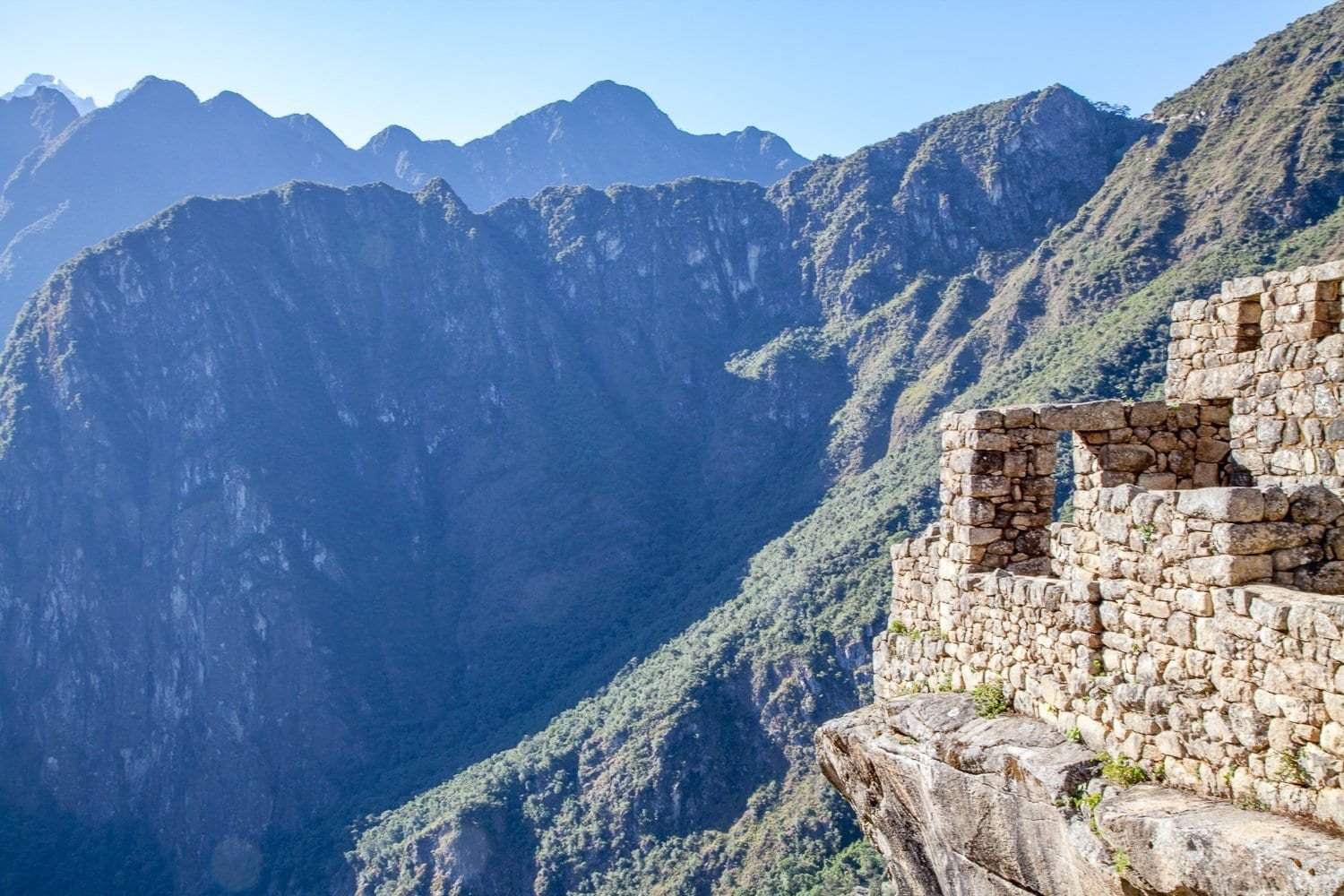 Each month and season at Macchu Picchu has its pros and cons. The bottom line: few people have the privilege of choosing exactly which month they want to travel; visitors travel when work and family schedules align.
The month when you're able to travel might not be ideal by each metric, but if you have the chance to visit Machu Picchu, take it!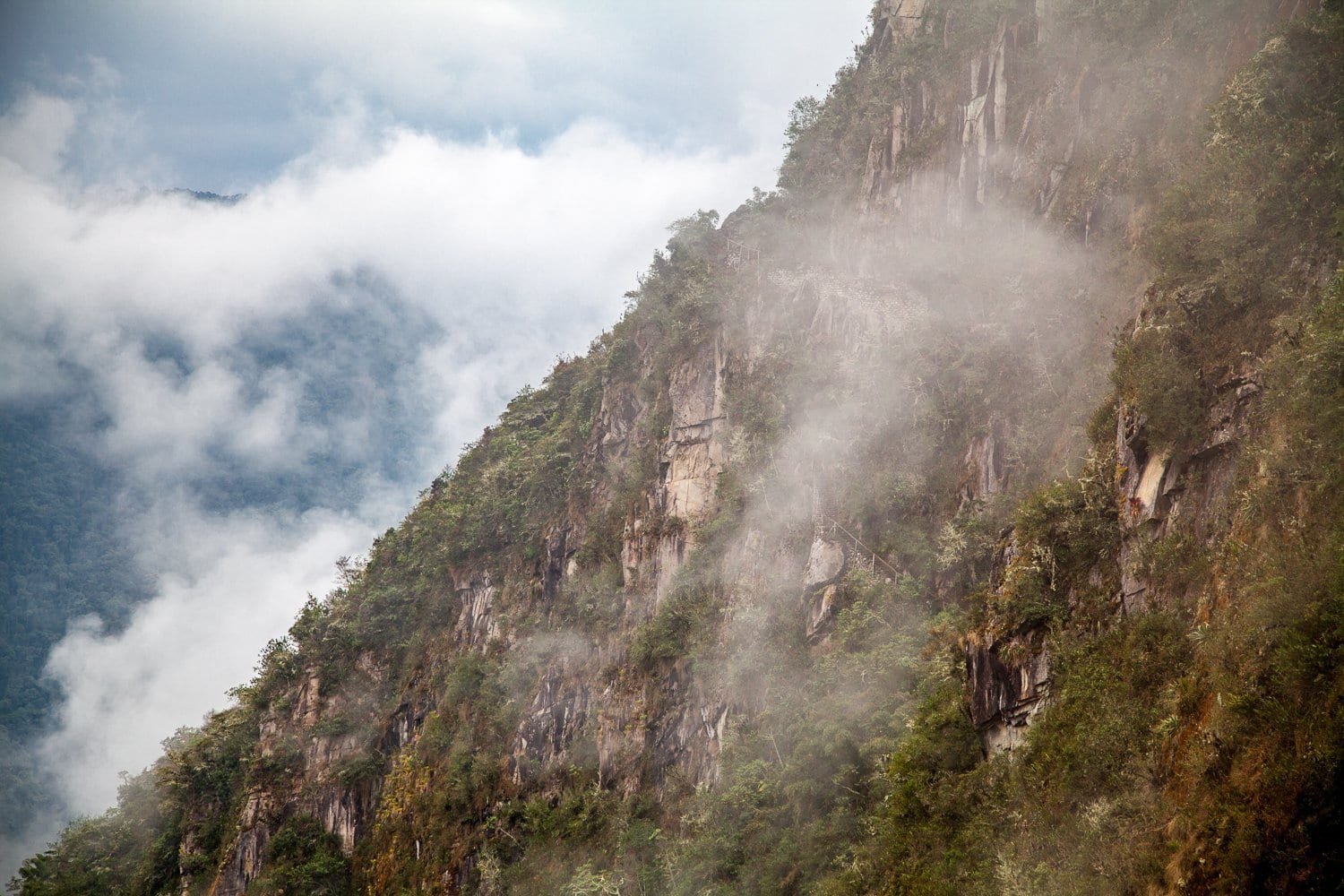 Dreaming of Machu Picchu? Download our Machu Picchu guide.
LANDED provides personalized, custom travel within Central America, South America, and the Antarctic. We'll design and manage a trip that's tailored to you.
Experience the trip of a lifetime. Speak with one of our expert travel planners today at 801.582.2100.