La Manigua Lodge is a comfortable eco-lodge in the heart of Colombia, south of the Andes and a short flight from Bogota. La Manigua is a base for exploration of the Caño Cristales River and the tropical forest of the Serrania de la Macarena region.
The lodge rests on the Guayabero River, 30 minutes upstream from the town of La Macarena and 10 minutes by boat from the Caño Cristales nature reserve.
Prioritizing low impact on the surrounding forest, La Manigua Lodge uses renewable energy and biodegradable products wherever possible. This way, one of the lodge's goals is to help nurture and restore the forest ecosystem of La Serranía de la Macarena.
When to Visit La Manigua? 
The region surrounding La Manigua has two main seasons: color and dry. The color season begins in mid June and extends into mid November. These are the peak visitation months as the Caño Cristales River shows its true colors. During the color seasons recommended activities include hiking to Caño Cristales, to El Mirador and Caño Cristalitos, to Ciudad de Piedra, and to Laguna del Silencio, birdwatching, enjoying a river safari, horseback riding to Caño Piedra, and kayaking on the Morrocoy River.
The drier months, from December to March, are the perfect time to discover an authentic, wild and unexplored land. During this time, guests at La Manigua can enjoy hikes to Ciudad de Piedra, to Los Miradores de Angosturas, to Angosturas Canyon, and to Laguna del Silencio, as well as birdwatching, river safari, horseback riding, sport and traditional fishing, and kayaking on the Guayabero River.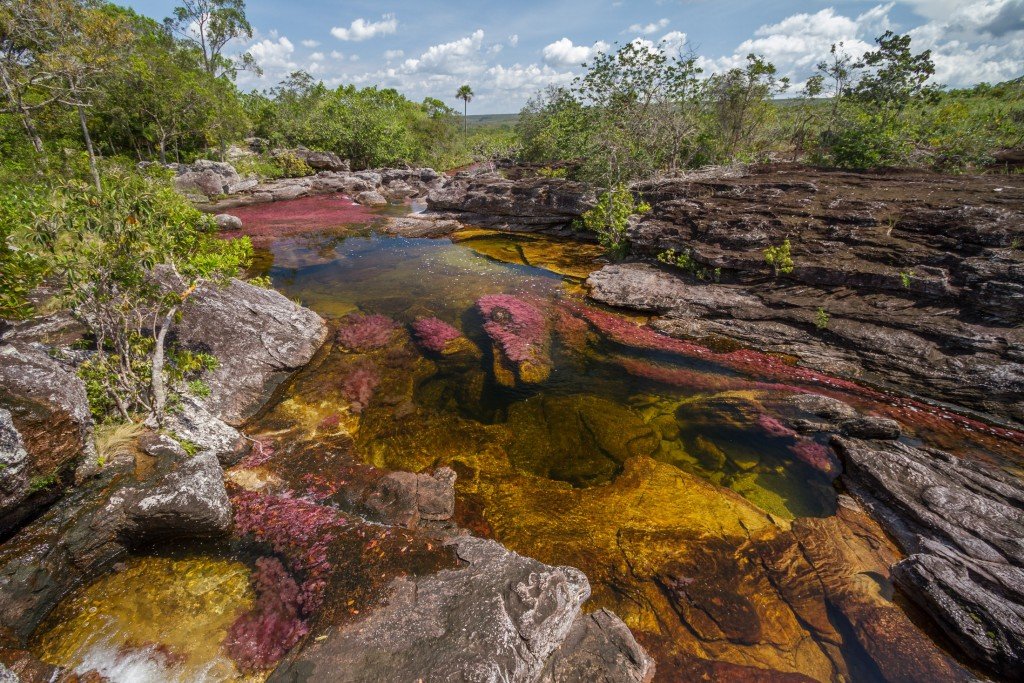 How to get there? 
La Manigua Lodge is located in a remote region, reachable through La Macarena, a very small town southern of the Meta department.
During the Color season, La Macarena has flights to and from Bogota, Villavicencio, Medellín and Calí. During dry season, La Macarena only has direct flights to and from Villavicencio.
Frequency during Color Season
Bogota: Wednesday, Friday, and Sunday (Satena). Monday, Thursday, and Saturday (Charter)
Villavicencio: Everyday
Medellín: Monday and Friday
Cali: Monday and Friday
Frequency during Dry Season
Once in La Macarena, the lodge is 30 min away by boat upstream the Guayabero River.
Travel Tips
In charter flights luggage can weight up to 22 pounds, 33 pounds if flying with Satena.
Charter flights from Bogotá have a very convenient schedule if you want to visit places the day in and the day out
Weather during the color season varies constantly and this might delay your return flight. If you plan to travel to another place after being in La Manigua, make sure you have enough time between your arrival and your connecting flight. We recommend the connecting flight to be after 7:00 PM.
The main attraction of La Macarena is the Caño Cristales River, a tributary of the Guayabero, also known as the River of Five Colors and that Liquid Rainbow. The river is famous for its vibrant colors–red, yellow, and green–produced by an aquatic plant known as Macarenia Clavijera.
Visitors can enjoy cascades, waterfalls, and natural pools. Caño Cristales is located just 5.5 miles from La Manigua Lodge.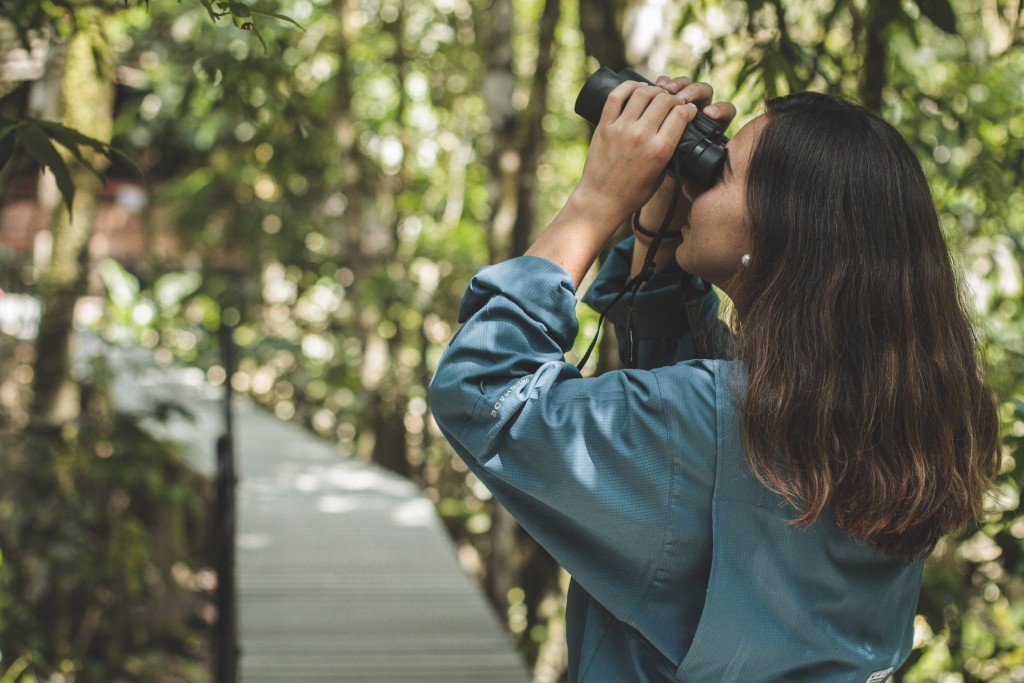 Amenities & Services
La Manigua's restaurant offers a seasonal menu, updated weekly. Different options are offered each day, highlighting fresh locally-sourced ingredients.
Other amenities include a sun-deck terrace and 24 hour reception.
Accommodations 
La Manigua's 5 cabins (2 for couples and 3 for larger families or groups) are immersed in the tropical forest of La Serranía de la Macarena. Squirrel monkeys and tropical birds visit the lodge.
The cabins are designed to minimize the impact on the surrounding environment, while deepening guests' connection with nature. Each cabin has a private terrace with a hammock, private bathroom with composting toilet, outdoor shower, towels, biodegradable toiletries (no toothpaste), blankets, and solar light from 6 pm to 10 pm.
The lodge's electrical system supports illumination and charging for equipment such as cellphones, tablets, laptops, and drones. Hairdryers are not supported.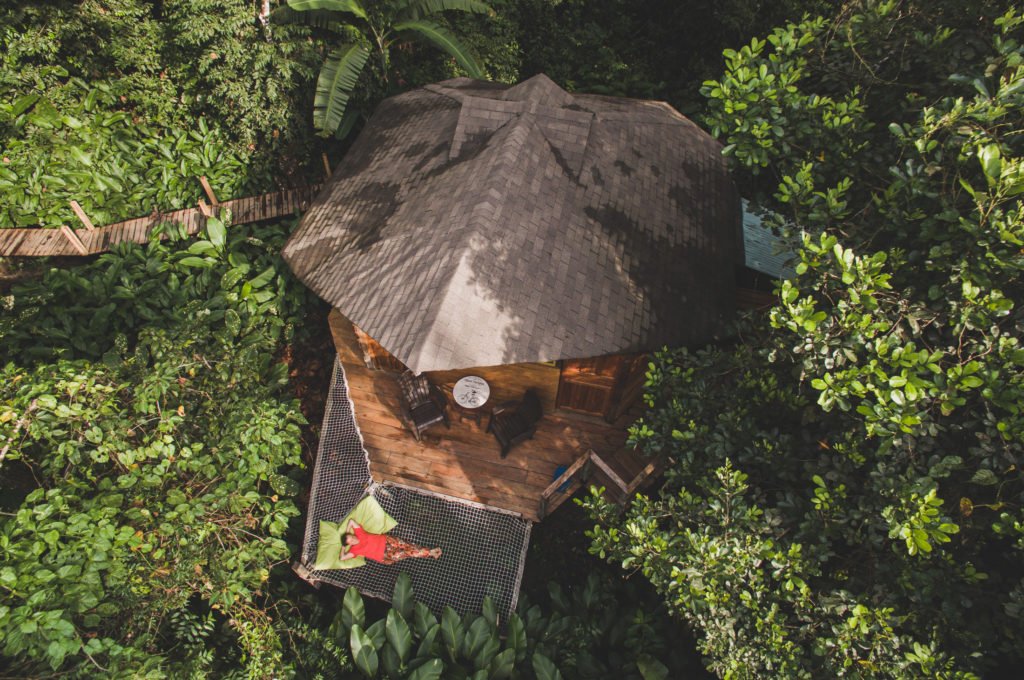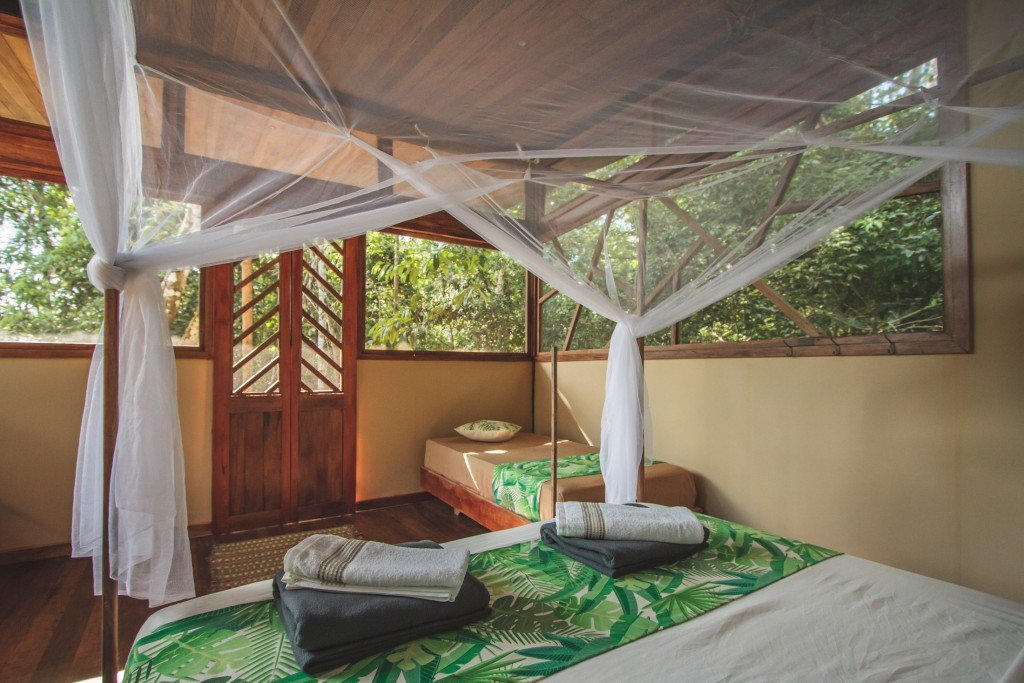 ARE YOU CONSIDERING A STAY AT LA MANIGUA LODGE? LANDED PROVIDES PERSONALIZED, CUSTOM TRAVEL WITHIN CENTRAL AMERICA, SOUTH AMERICA, AND THE ANTARCTIC. WE'LL CREATE A UNIQUE ITINERARY PLAN TAILORED TO YOUR INTERESTS AND DREAMS. EXPERIENCE THE TRIP OF A LIFETIME. SPEAK WITH ONE OF OUR EXPERT TRAVEL PLANNERS TODAY AT 801.582.2100.