Podcast: Play in new window | Download
Subscribe: Apple Podcasts | Google Podcasts | Spotify | TuneIn
LANDED Podcast 012:
Facon by Martin Bustamante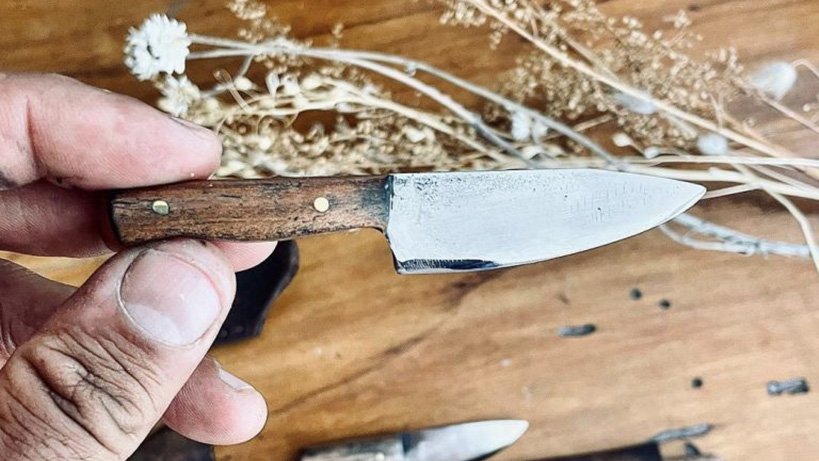 Martin Bustamante is the creator and curator of Facon, his singular shop in the Chacarita neighborhood of Buenos Aires. Facon is a treasure trove of Argentine heritage and craftsmanship. In Martin's words, "Facon is a craftsman friend, a braider of tientos, a silver laborer, a patient weaver, a wood artist, a creative designer, a dream maker, a whistler of zambas, a carver of saints…a restless traveler, an inventor of stories, a faithful of Gauchito Gil, a sheep farmer, a reciter of poems. Facón is just a piece of the beautiful country we have."
Martin's background in art direction and his work as an artist are manifest in the story he's telling through Facon. You can start to grasp his sense of style, and his appreciation for texture, color, and balance when you visit @faconargentina on Instagram.
To find these artisans, to know them and absorb their stories, Martin has traveled to some of the most remote and obscure corners of his country. Most of his travels are my road: he's driven more than 100,000 kilometers in a series of trusty-slightly rusty pickup trucks. His current companion is a quickly aging 2014 Dodge RAM 1500.  
When he's not hunting out the handmade and the gaucho chic, he's riding motorcycles and spending time with his family. We spoke with Martin from his home outside Mendoza, Argentina.