Mirante do Gaviao is a lodge in the Brazilian Amazon. The lodge rests on the banks of the Rio Negro—a mirror-like Amazon tributary that traces through the rainforest of western Brazil. Anavilhanas National Park, the greatest river archipelago on the planet–with more than 400 unexplored islands–is accessible to guests at Mirante do Gaviao.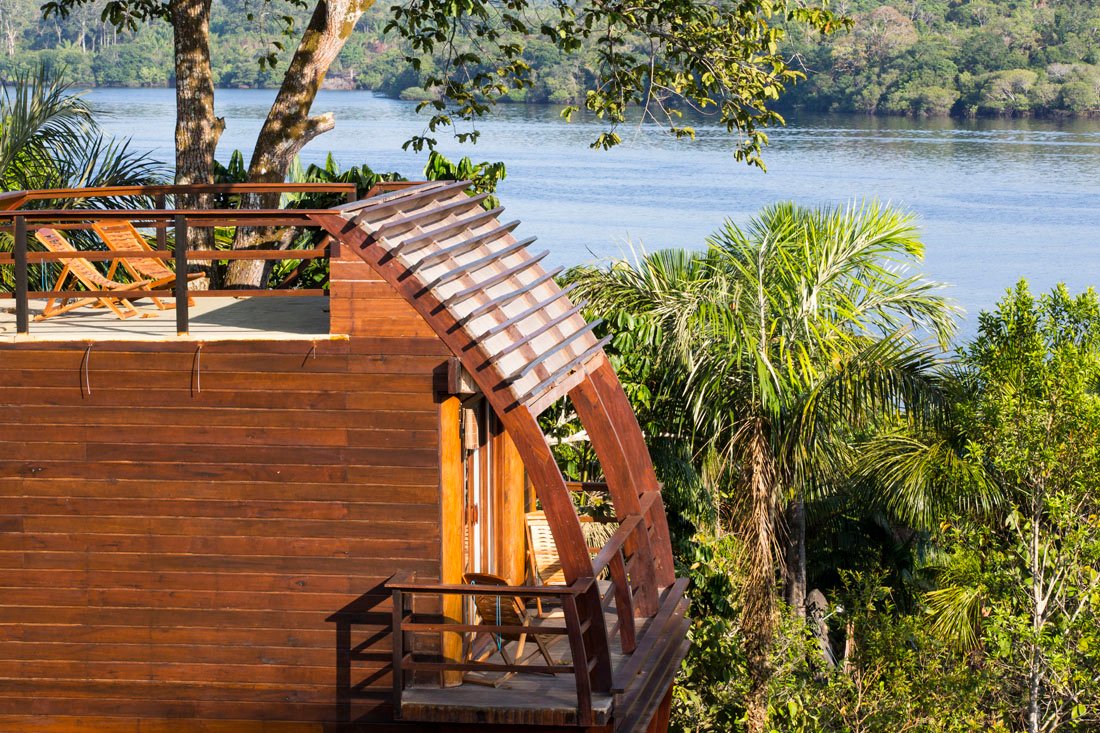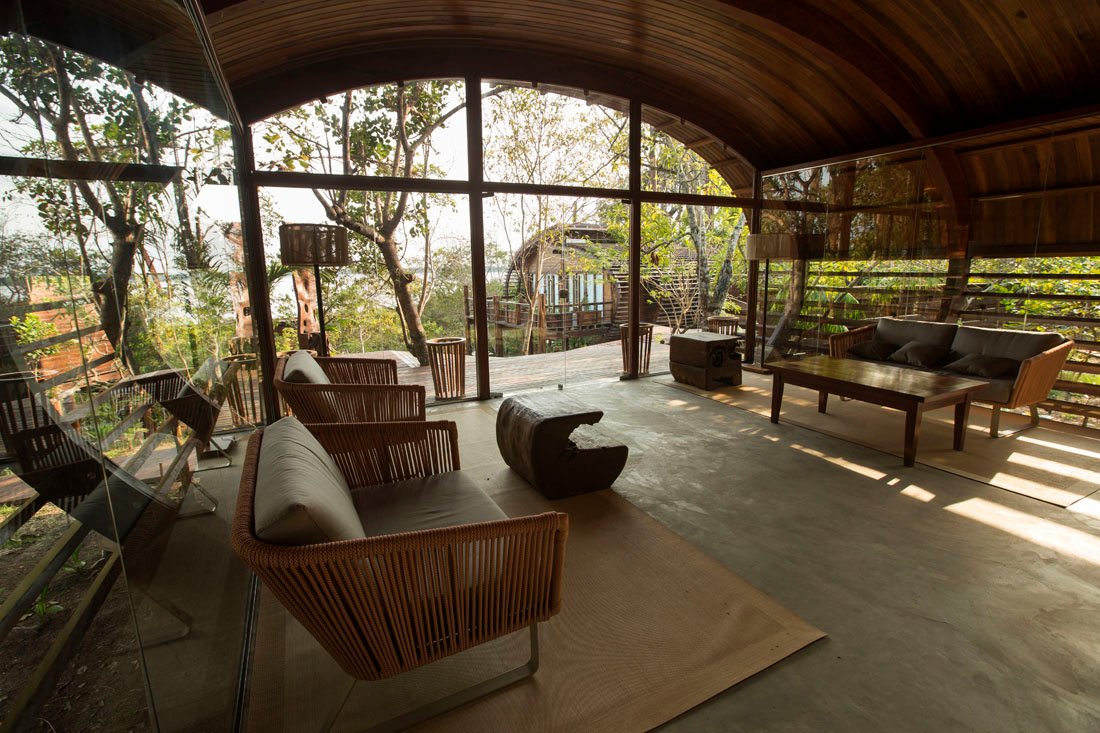 The lodge was designed to achieve harmony with the surrounding nature; sustainably-harvested, certified wood was used to create the structures, which blend into the surrounding forest. (The shape of the bungalows is intended to evoke inverted river boats.) The light-filled, airy interiors are furnished with natural fibers, wood, and basketry. Regional crafts, including a collection from artisans of the Almerinda Malaquias Foundation, accent the spaces.
Amenities
Guests at Mirante do Gaviao Amazon Lodge can enjoy the hotel's swimming pool, pier, lounge and restaurant, spa, and overlooks. The lodge's name means "falcon observatory". These birds are easily seen from the lodge, as are sloths and iguanas.
The Camu Camu Restaurant overlooks the river, and offers a mix of regional flavors. These include locally-sources fresh fruits and nuts, prawns, and fish.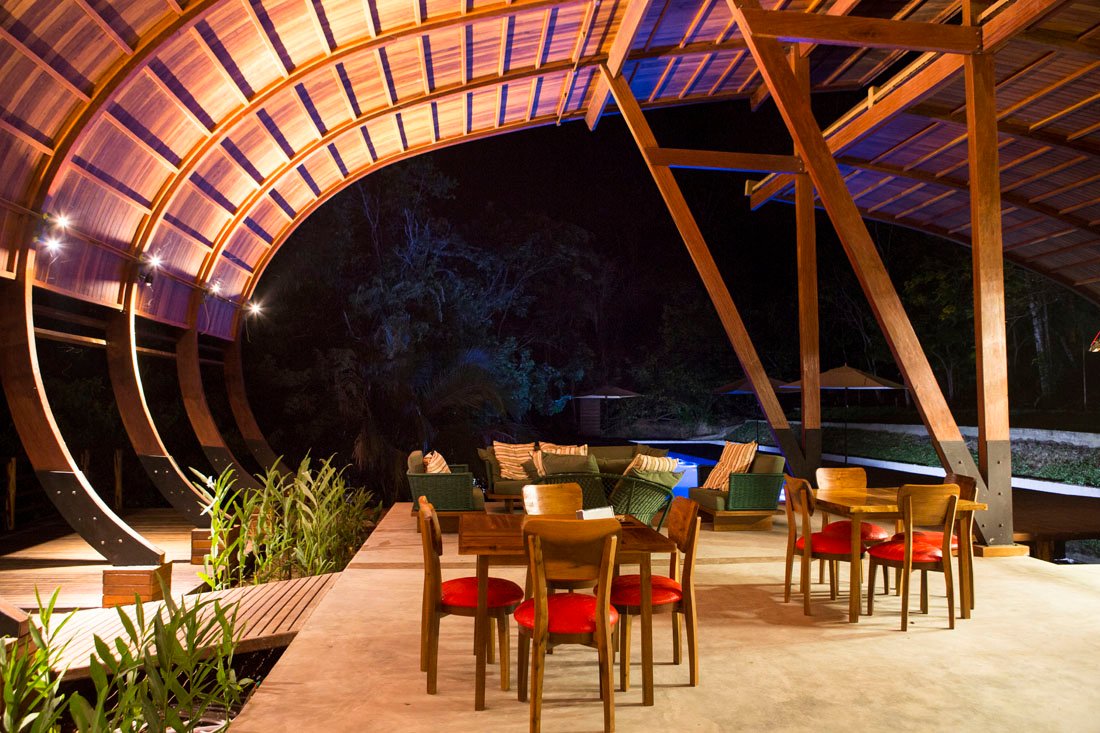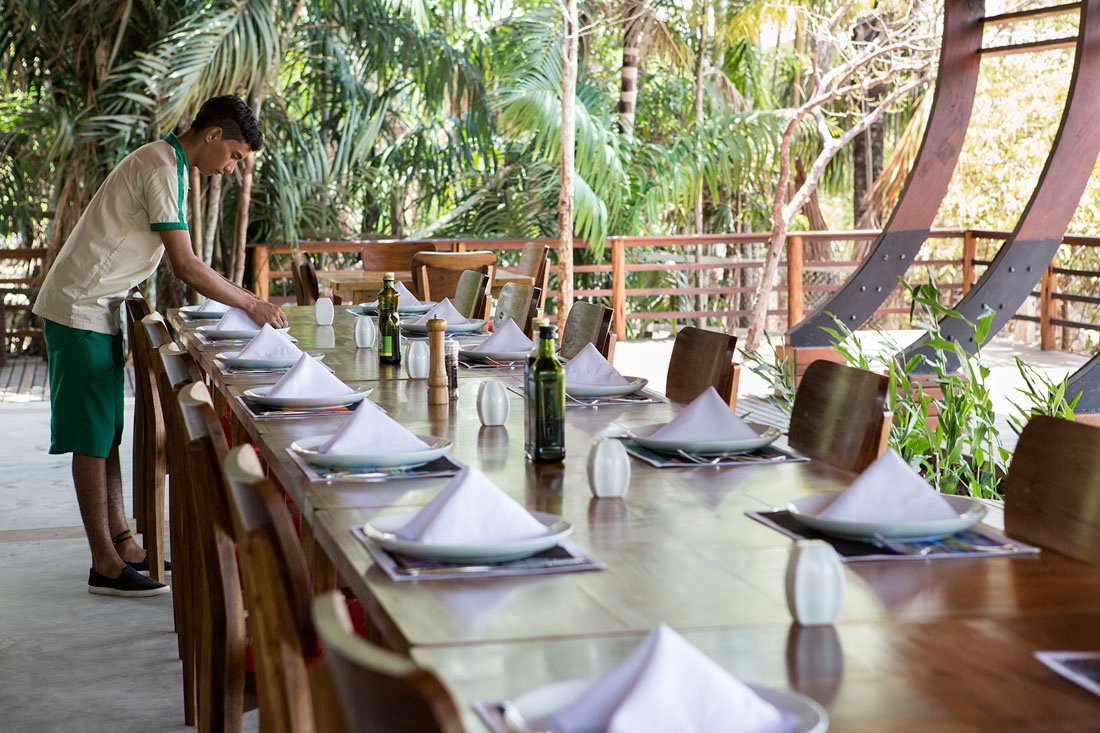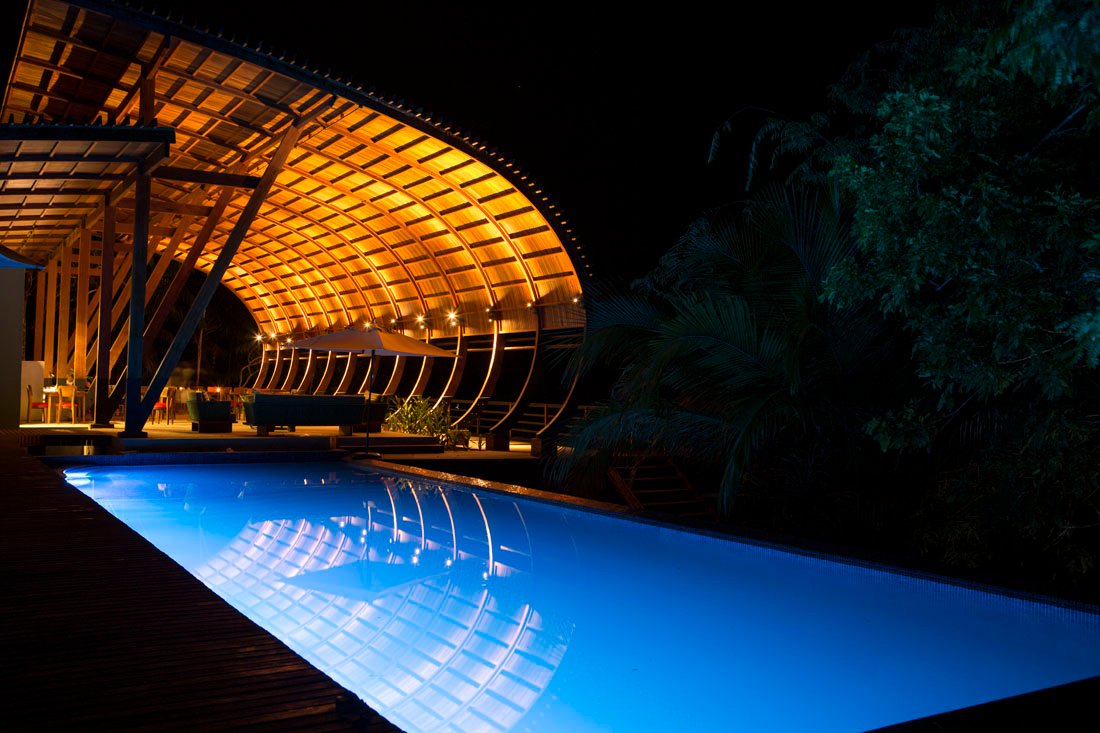 Accommodation
The lodge has seven guest rooms. Each room has an en-suite bathroom, terrace, living room, minibar, and air conditioning.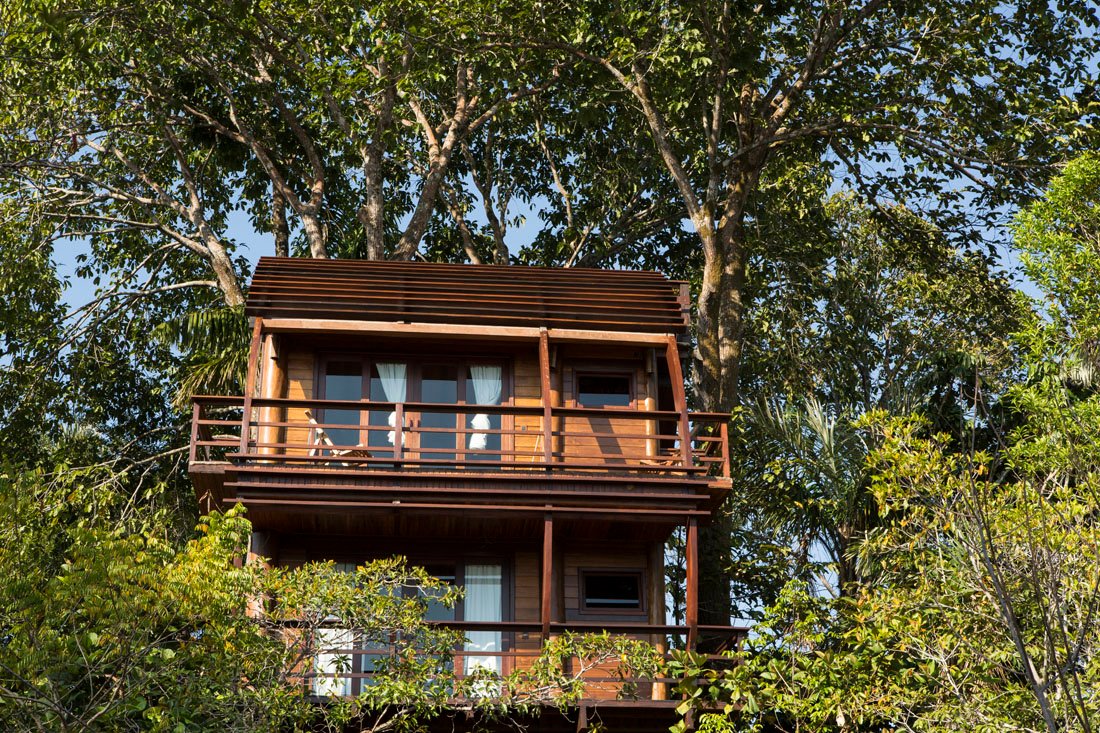 Luxury Suites
The lodge has two suites in this category: the Macucu Suite and the Samauma Suite. These suites are furnished with king-size bed, hot tub, and terrace with hammock.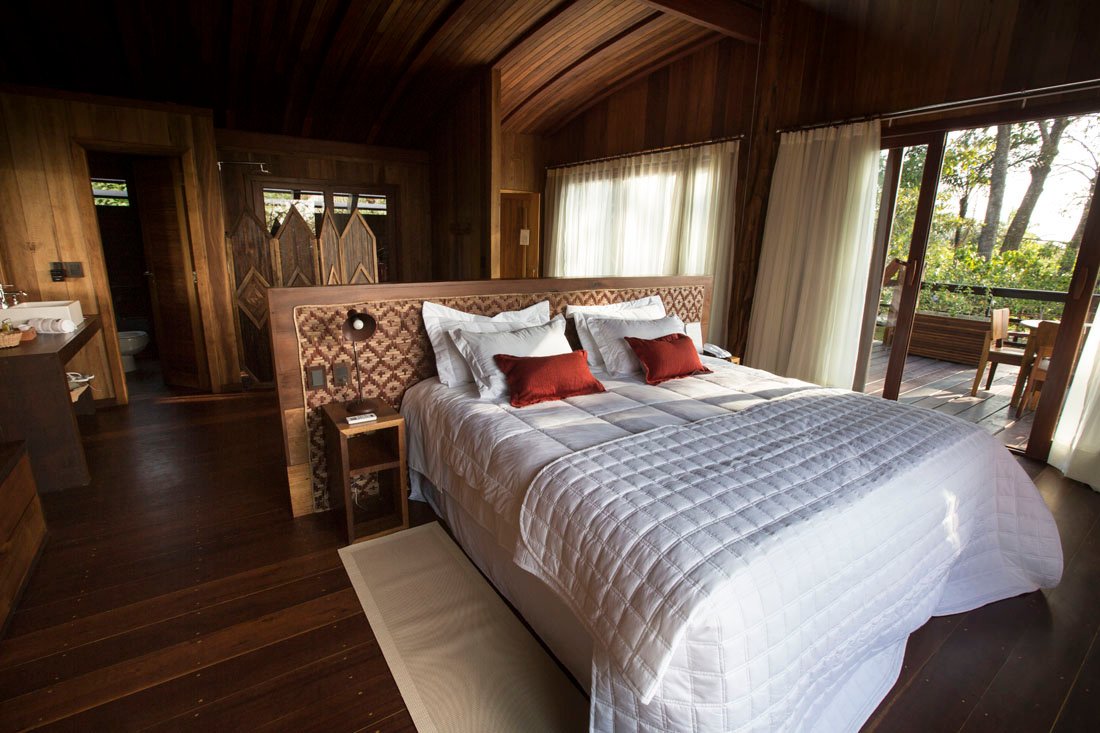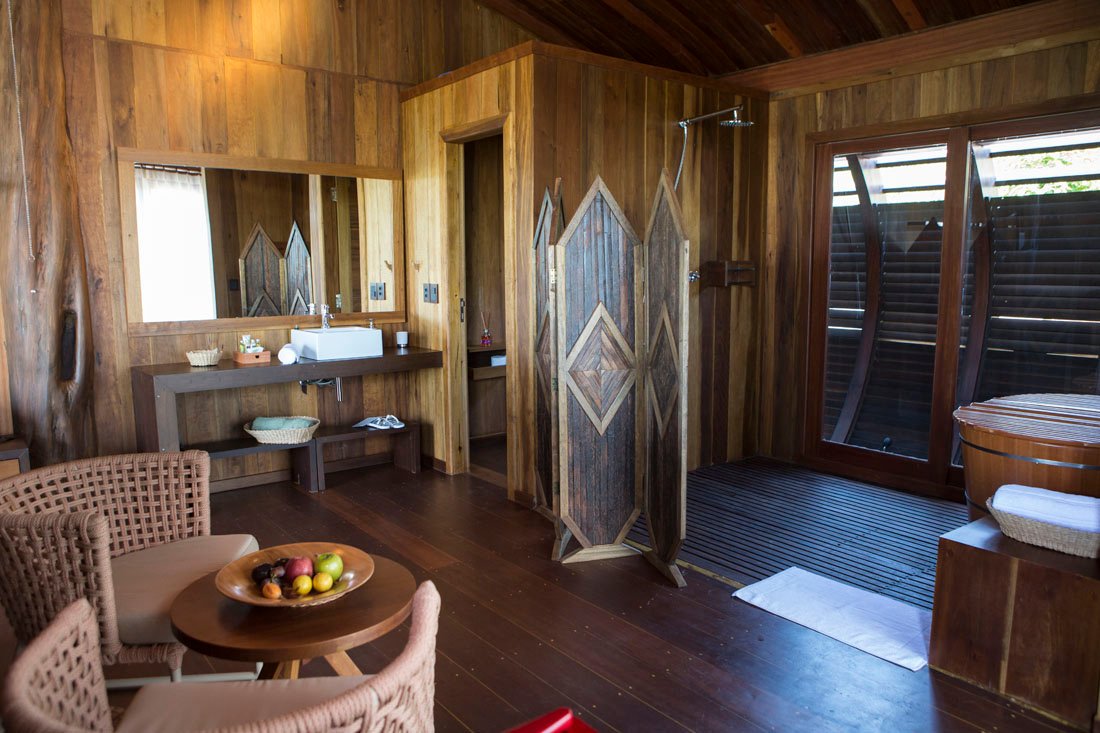 Comfort Suites
The lodge has three suites in the Comfort category: the Aquariquara Suite, the Angelim Suite, and the Itauba Suite. These suites are furnished with king-size bed, terrace and hammock.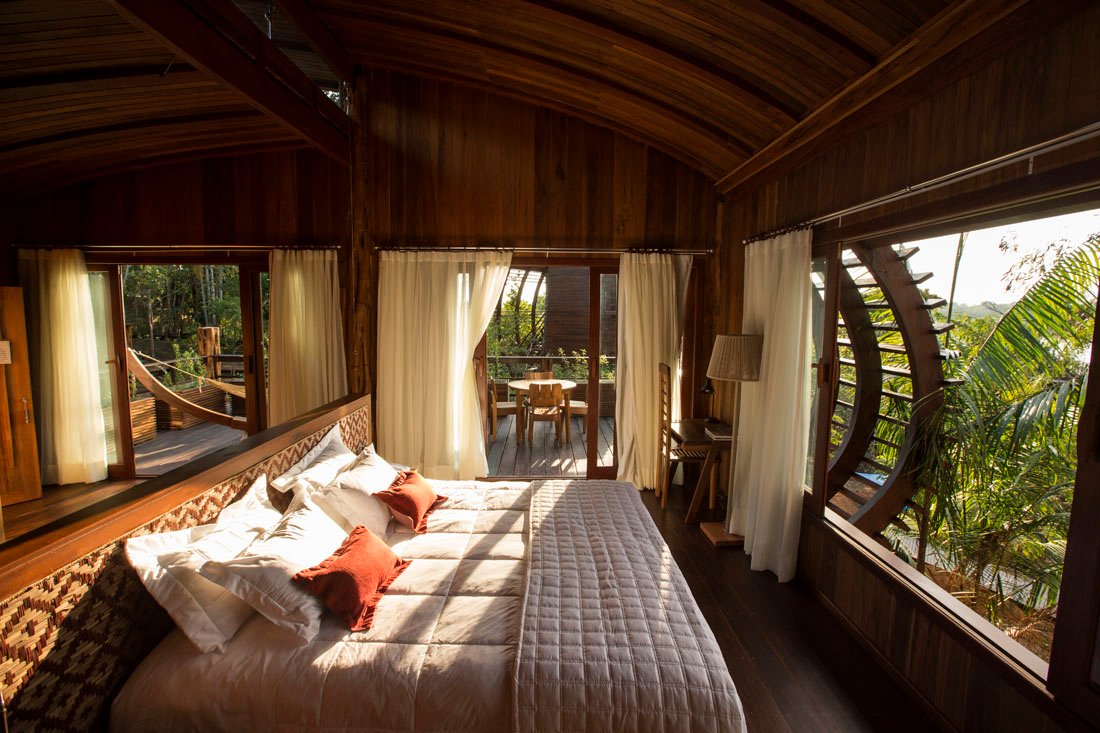 Tree Houses
The lodge has two Tree House bungalows: the Castanheira Suite and the Aritu Suite. These rooms overlook the river and are furnished with queen-size bed.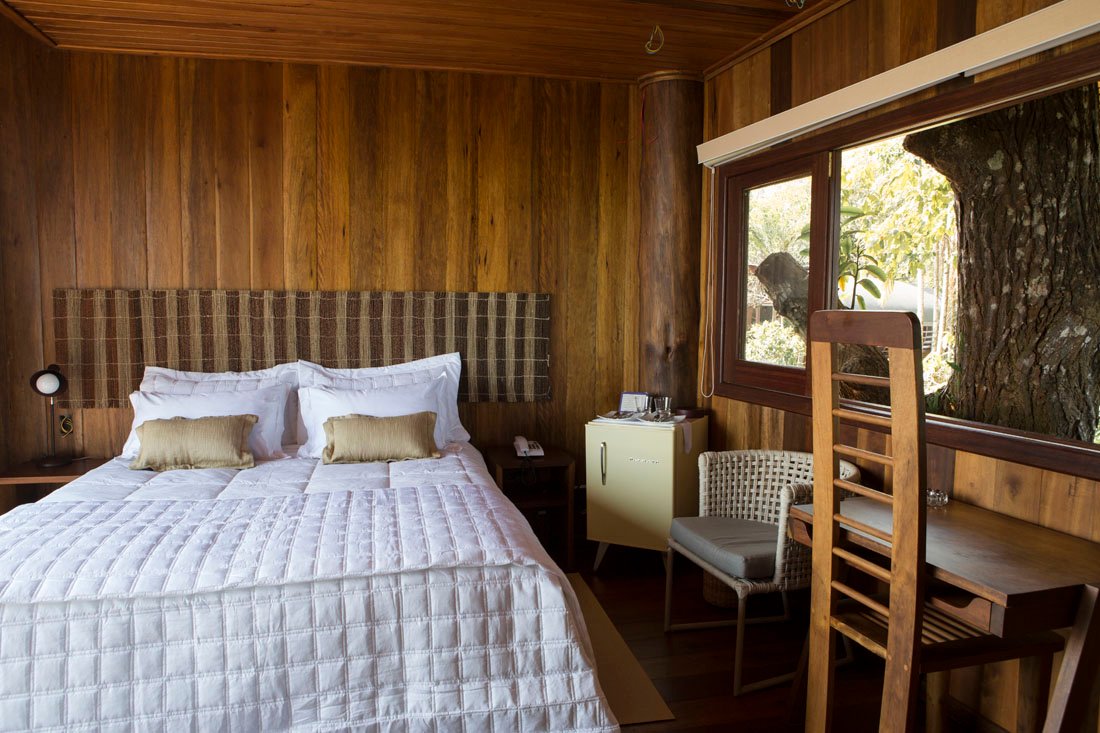 Activities
The Anavilhanas National Park is a Brazilian protected area in the state of Amazonas. The region is one of the most unique and well-preserved ecosystems in the world, with astounding biodiversity.
Guests at the lodge enjoy morning and afternoon wildlife viewing excursions (on foot or by boat) in the company of other guests. These activities are led by naturalist guides. Guests can spot caimans and other nocturnal animals, interact with pink dolphins, dive in the Rio Negro, visit native communities, and explore interpretative trails in the forest. Other options include barbecue dinners at native homes, and tours to the Madadá Caves.
Marquee wildlife include river dolphins, caimans, colorful frogs, monkeys, sloths, macaws, and toucans.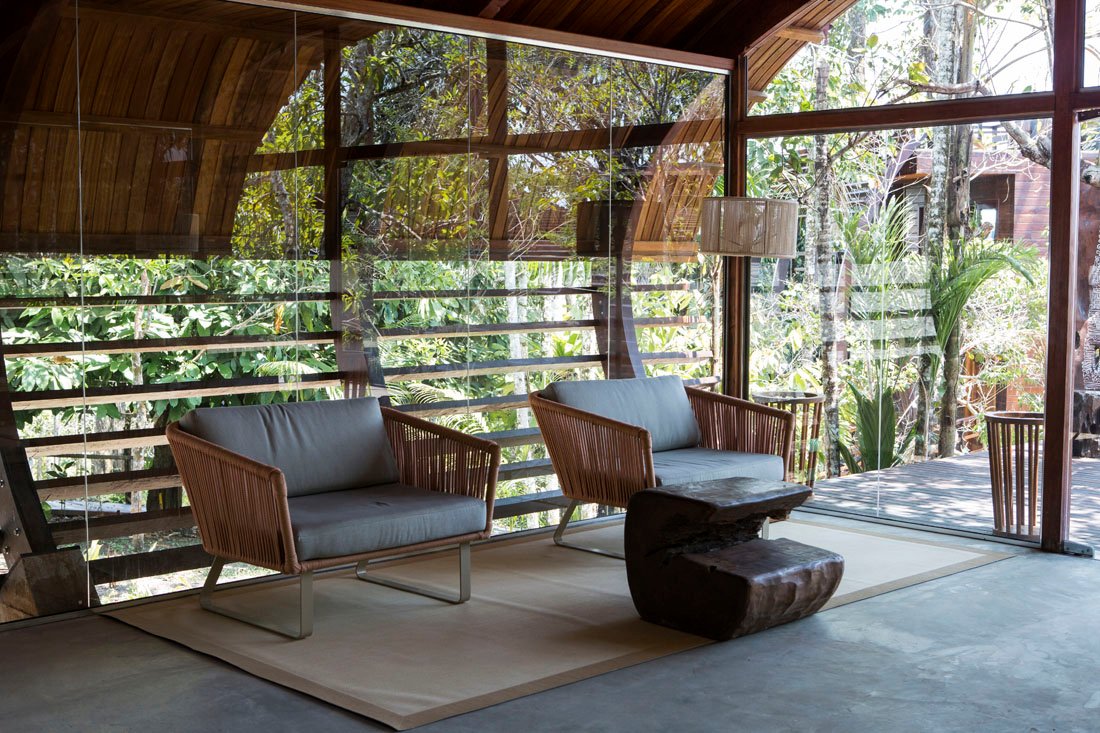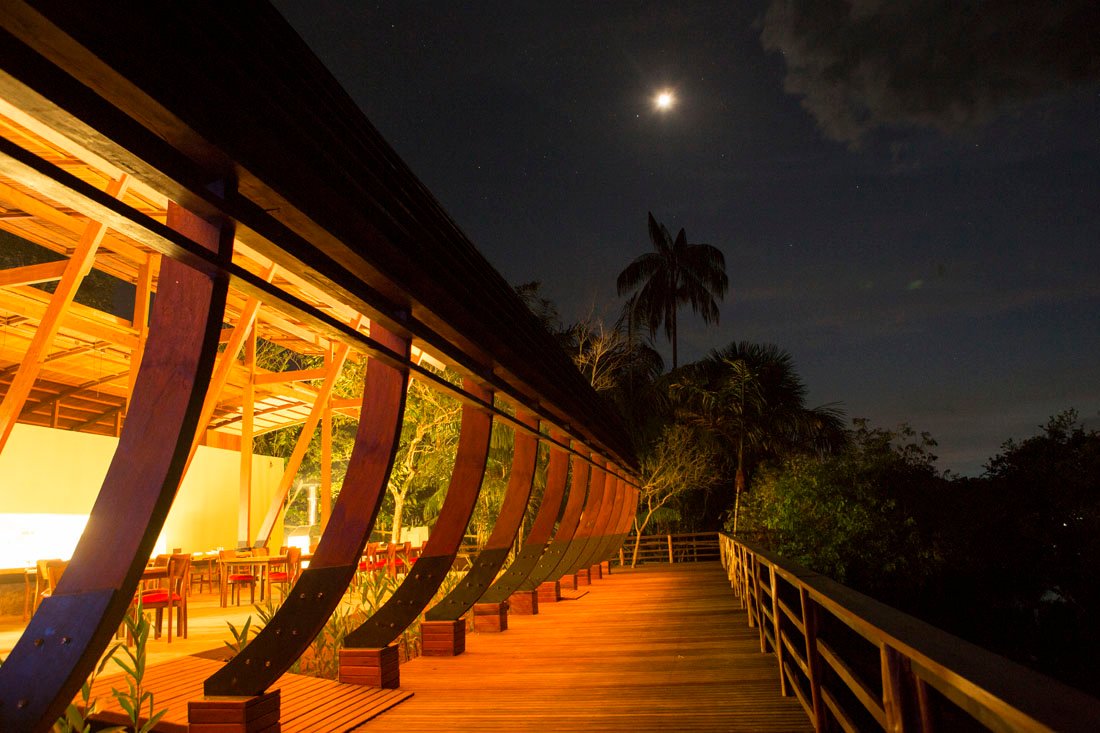 LANDED can also pair a stay at Mirante do Gaviao with a cruise extension aboard the Katerre Expedition boats.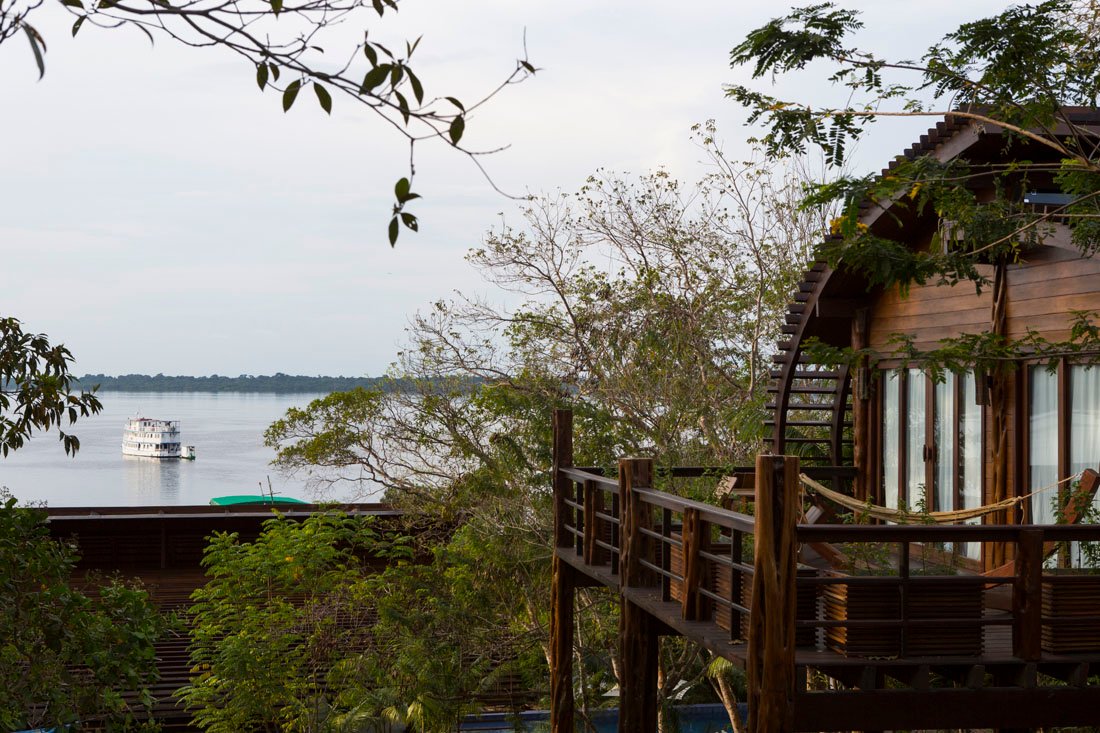 ARE YOU CONSIDERING A STAY AT MIRANTE DO GAVIÃO? LANDED PROVIDES PERSONALIZED, CUSTOM TRAVEL WITHIN CENTRAL AMERICA, SOUTH AMERICA, AND THE ANTARCTIC. WE'LL CREATE A UNIQUE ITINERARY PLAN TAILORED TO YOUR INTERESTS AND DREAMS. EXPERIENCE THE TRIP OF A LIFETIME. SPEAK WITH ONE OF OUR EXPERT TRAVEL PLANNERS TODAY AT 801.582.2100.