Katerre Expeditions offer cruise options to explore the thickly-forested Amazon region of Brazil: the Rio Negro and its tributaries. Katerre operates with small groups–up to 16 people–making each experience flexible and personal.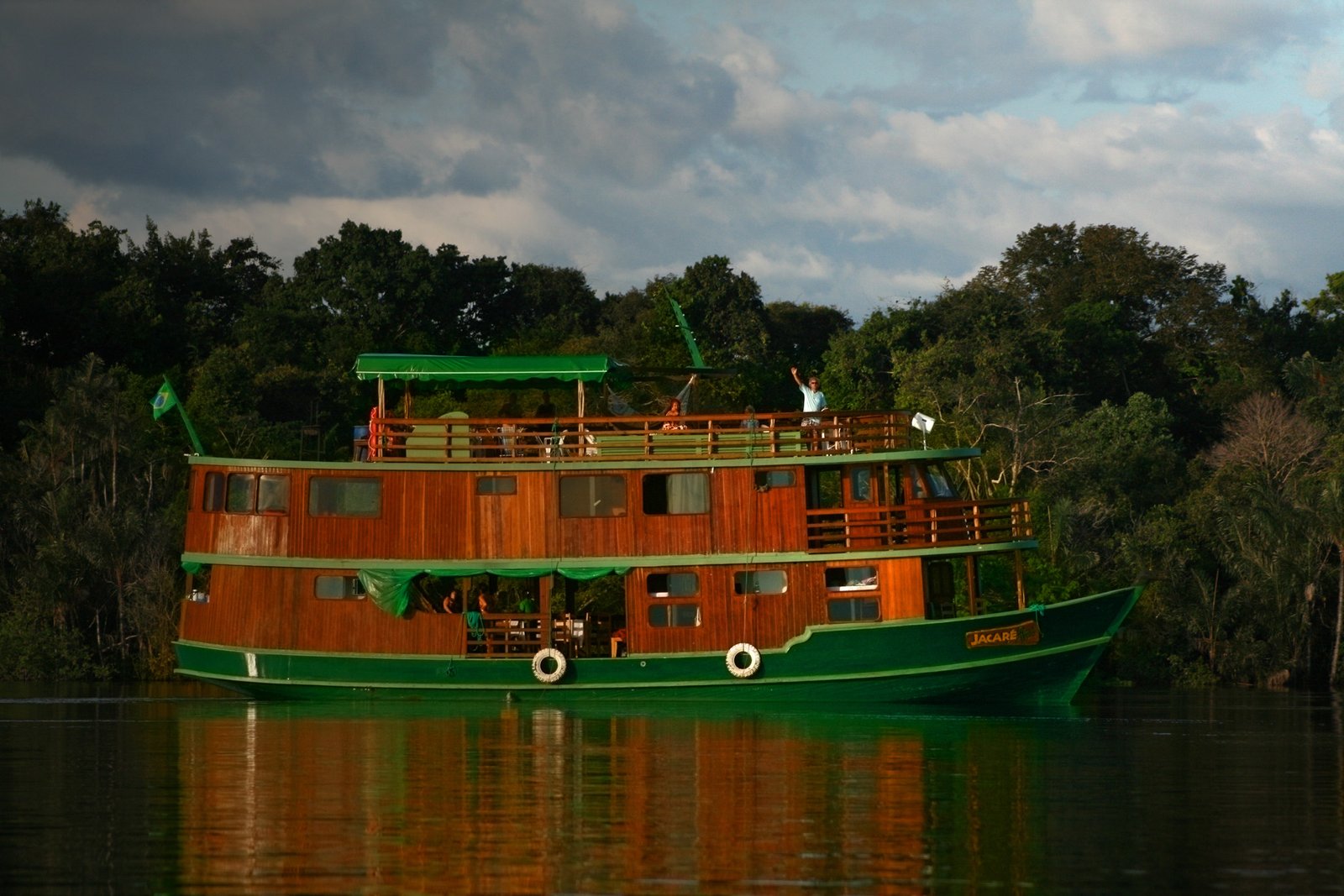 Katerre's boats feature air-conditioned suites, an indoor recreation area, a solarium, a shower room, hammocks, leisure facilities, and electrical outlets for 110/220/12V. Guests can enjoy mineral water, fruit juices, soft drinks, beer, and caipirinhas.
On certain voyages, guests can explore shallower side streams and flooded forest areas by powerboats and canoes.
Jacare-Açu
Jacare-Açu is Katerre's newest boat. This boat can accommodate up to 16 passengers in 8 double-occupancy stateroom-suites.
Jacare-Açu is 64 feet long. The boat has three decks, equipped with a dining room, air-conditioned living room, bar, video projector, solarium, hammocks, sun loungers, shower room, and sound system.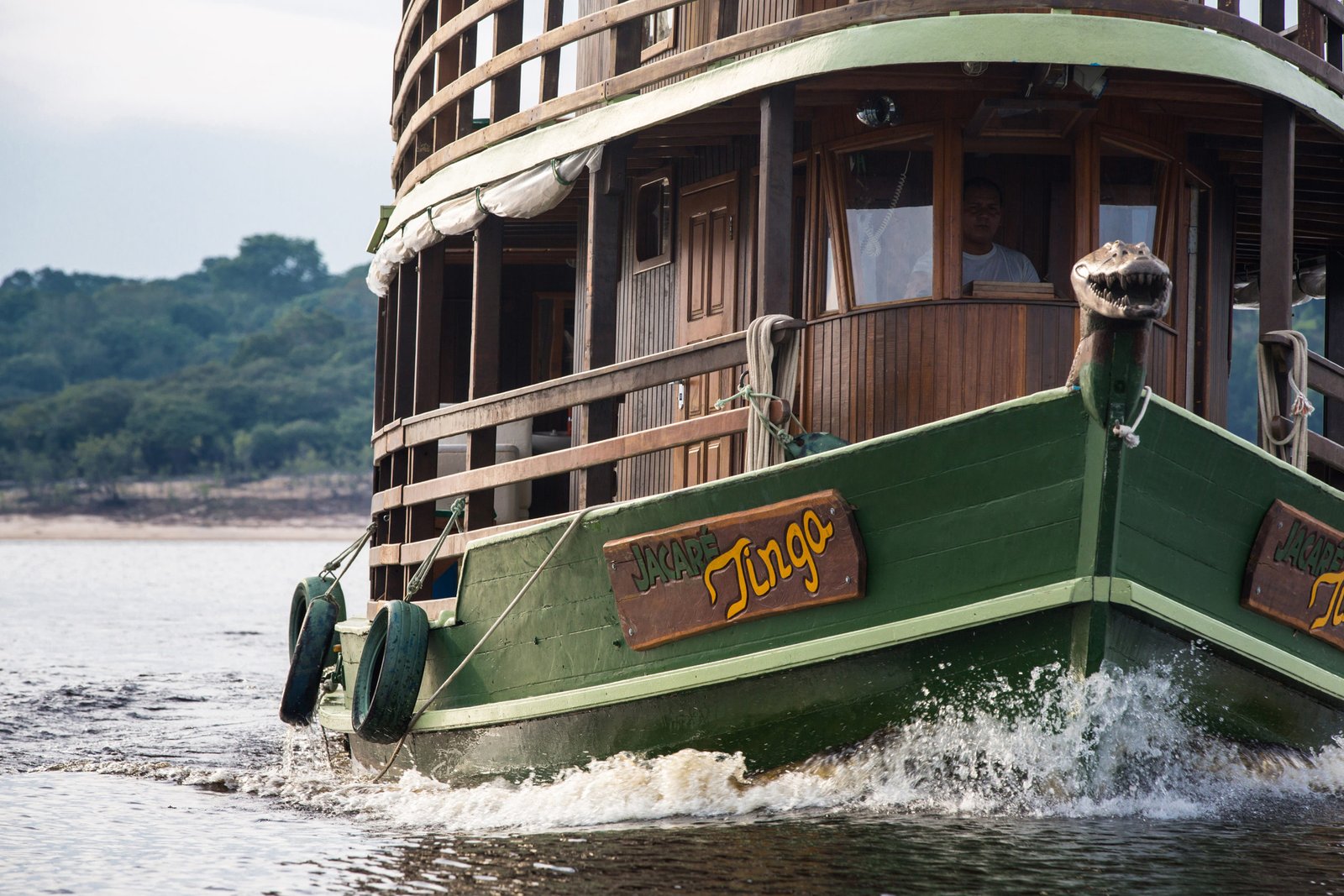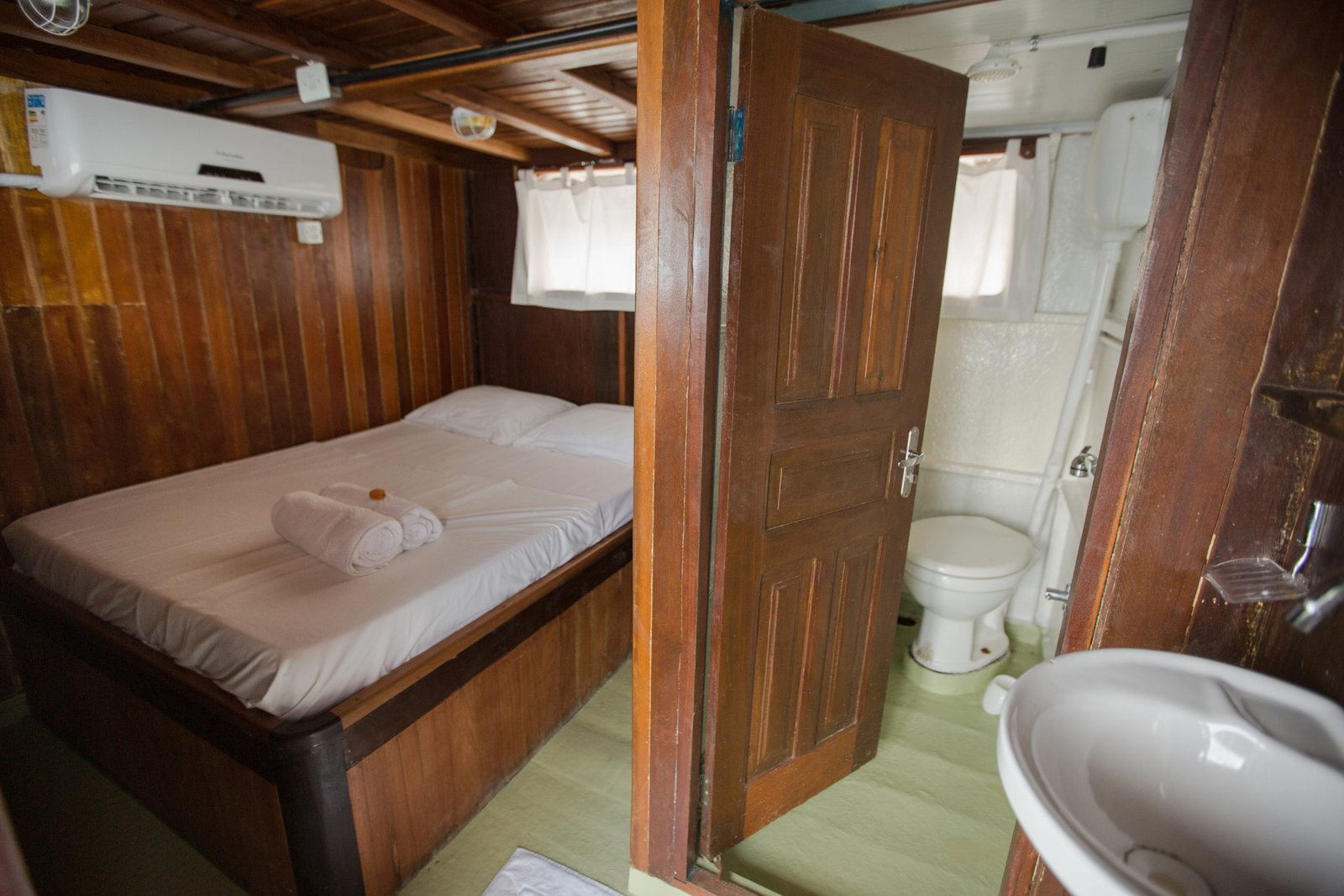 Awapé
Awapé accommodates up to 8 passengers in 3 stateroom-suites for short, mid, and long-duration–a week or more–expeditions.
This boat is 53 feet long. Its two decks are equipped with a dining room, a solarium, a shower room, bar, and sun loungers

Itineraries
Navigating the black waters of the Negro River basin and exploring the Western Amazon, you'll voyage though landscapes of pristine beauty, diverse wildlife, and deep tradition. Itineraries range from four to eight days. The boats can be charters for exclusive basis, and charter routes can be tailored.
Guests can visit beaches, waterfalls, and villages. Among the available routes and attractions are:
The Anavilhanas Archipelago
Wild Apuaú
Jaú National Park
Xixuaú Reserve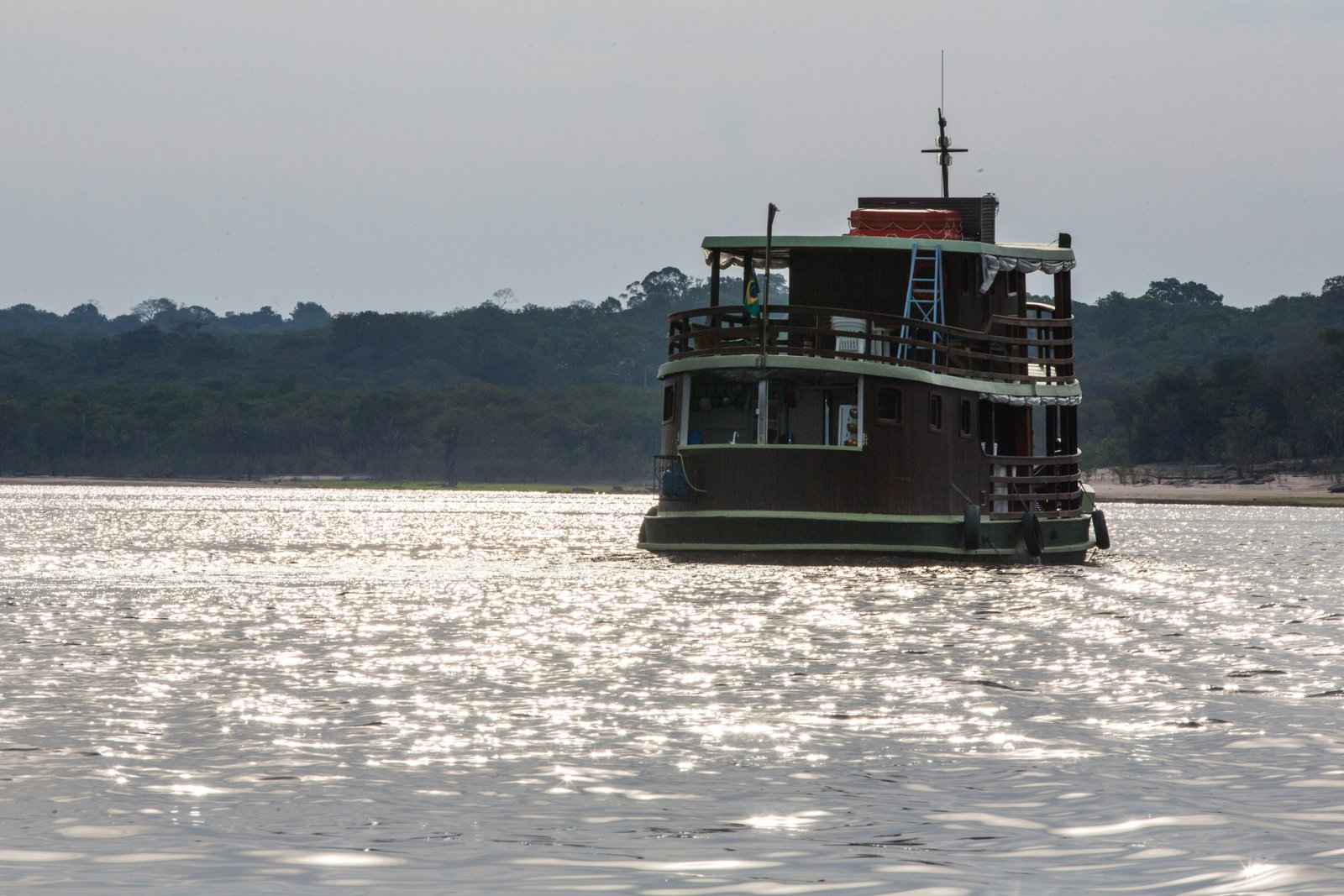 Activities
Guests at Katerre Expeditions boats can enjoy canoeing, fishing, wildlife viewing with naturalist guides, interactions with river dolphins and monkeys, stand-up paddle boarding, trekking, and snorkeling.
Some itineraries also include an overnight in the jungle.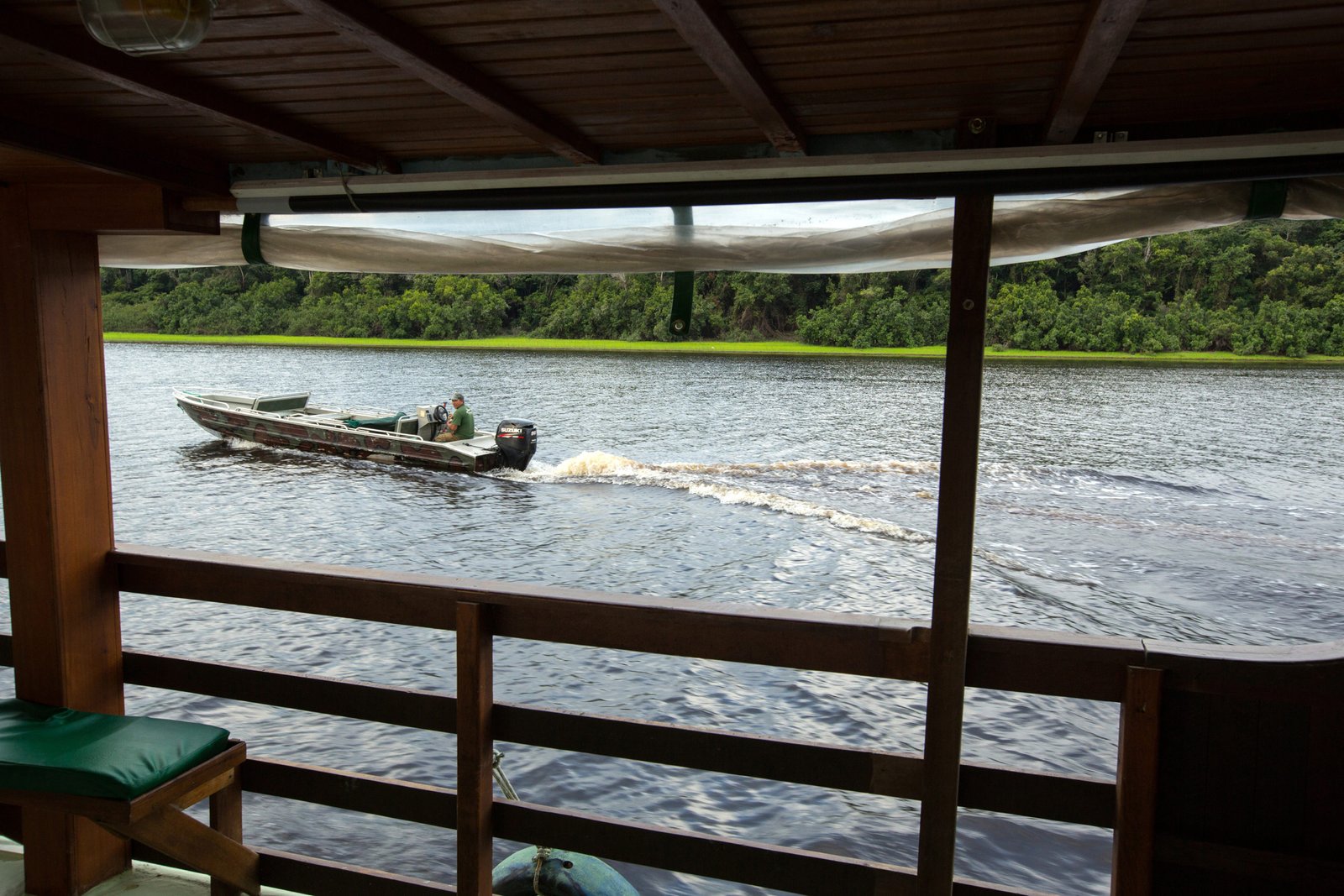 ARE YOU CONSIDERING A STAY AT KATERRE BOATS? LANDED PROVIDES PERSONALIZED, CUSTOM TRAVEL WITHIN CENTRAL AMERICA, SOUTH AMERICA, AND THE ANTARCTIC. WE'LL CREATE A UNIQUE ITINERARY PLAN TAILORED TO YOUR INTERESTS AND DREAMS. EXPERIENCE THE TRIP OF A LIFETIME. SPEAK WITH ONE OF OUR EXPERT TRAVEL PLANNERS TODAY AT 801.582.2100.