Patio Del Mundo is a family-run boutique hotel in Medellin's trendy El Pobado Provenza neighborhood. The location is close to the city's headline nightlife spots, restaurants, boutiques, museums, and parks. Yet once you pass through the hotel's central lounge, the bustle of city life fades behind a veil of greenery. The hotel is an oasis of serenity and nature.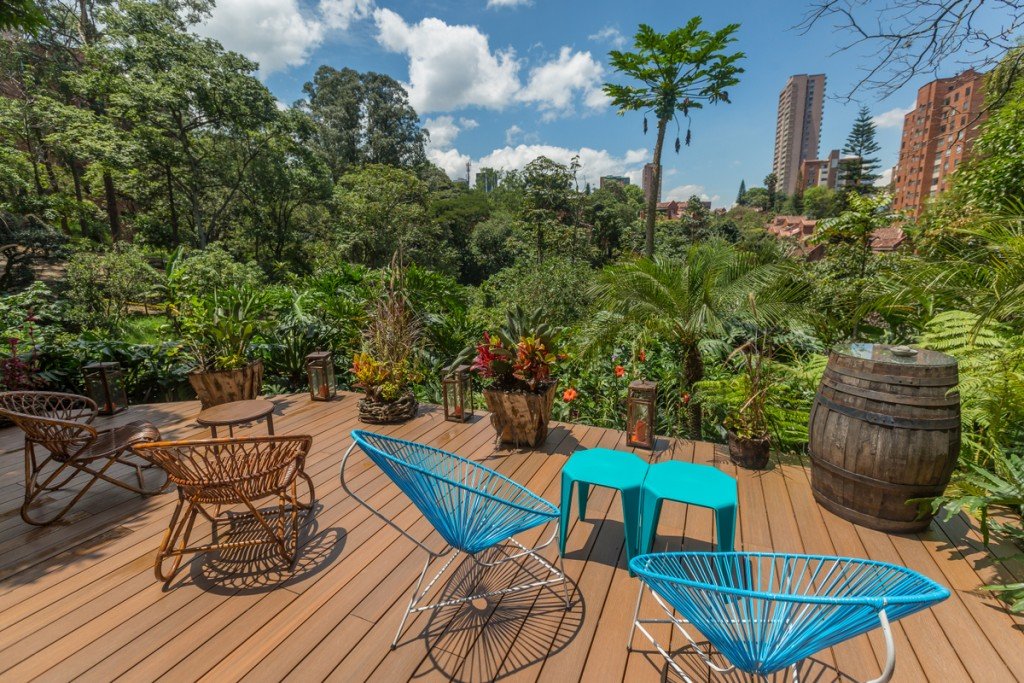 Amenities & Services
Apart from the large tropical garden, Patio del Mundo features a jacuzzi, hammock deck, terrace, and garden paths. Each morning, continental and French breakfast options are offered.
Among the other amenities are a wine menu, in-room massage, laundry service, and off-street parking.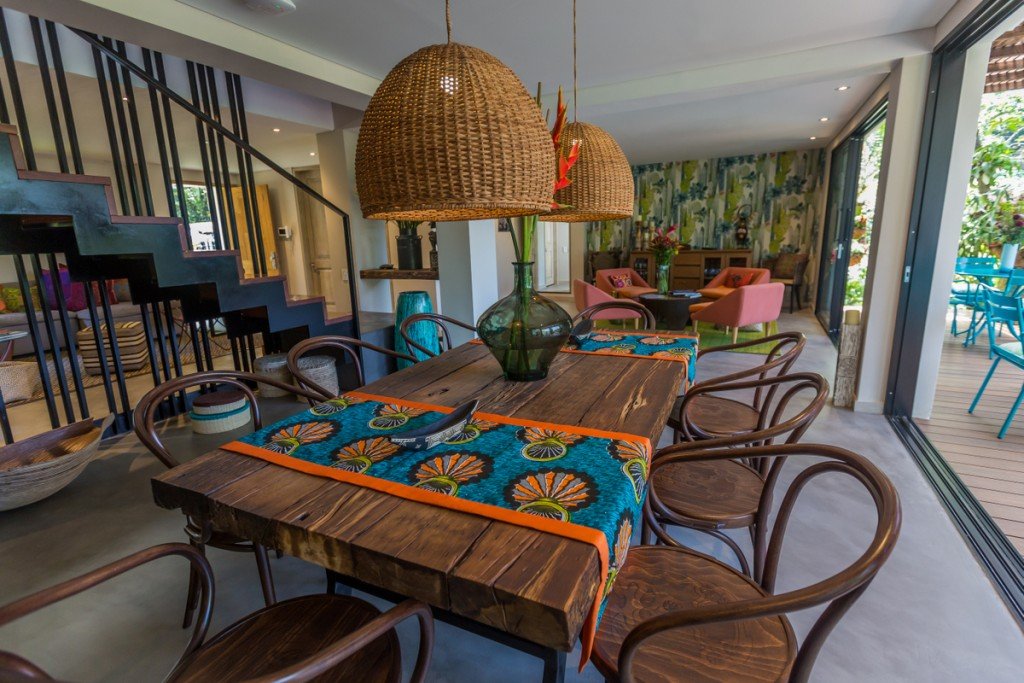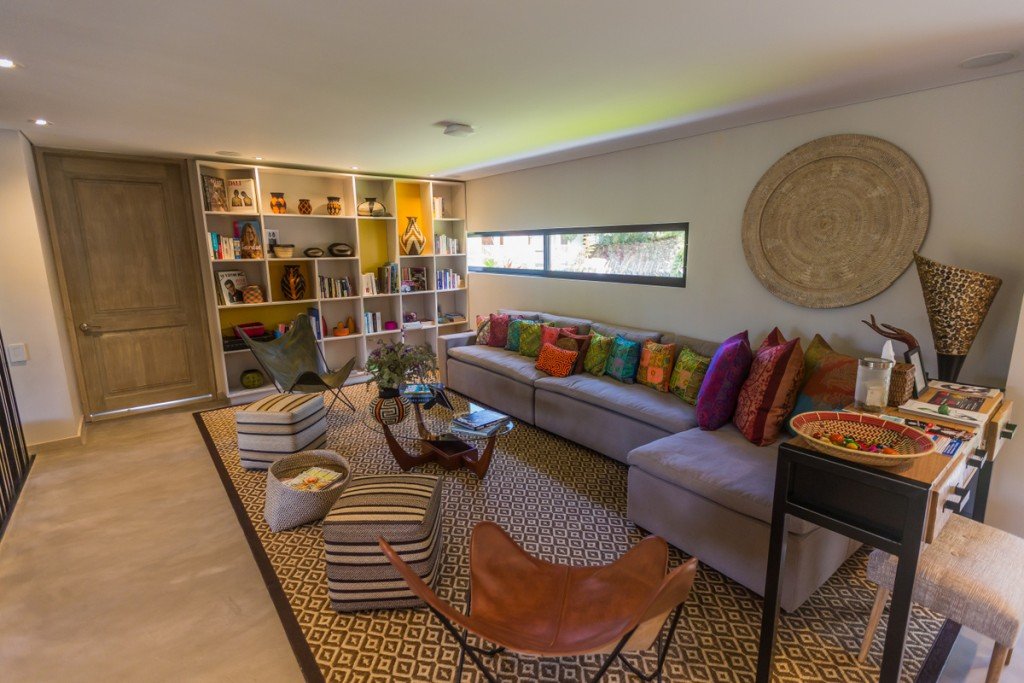 Accommodations 
The hotel's 7 unique guest rooms are an invitation to travel. Each room pays tribute one of the French owners' favorite places: East Africa, New Mexico, Andalucia and Morocco, the Caribbean Islands, French Provence, India, and Southeast Asia.
Guest rooms range in size from 248 to 344 square feet. Each feature a security box, air conditioning, and minibar. Some upper category rooms add a jacuzzi or a private patio.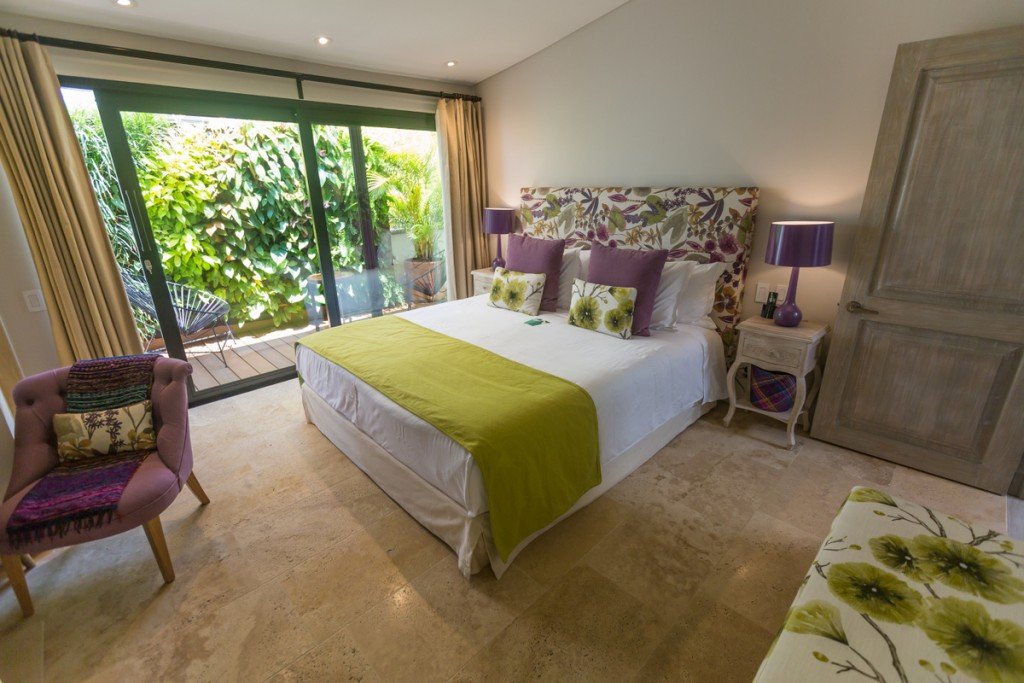 ARE YOU CONSIDERING A STAY AT PATIO DEL MUNDO? LANDED PROVIDES PERSONALIZED, CUSTOM TRAVEL WITHIN CENTRAL AMERICA, SOUTH AMERICA, AND THE ANTARCTIC. WE'LL CREATE A UNIQUE ITINERARY PLAN TAILORED TO YOUR INTERESTS AND DREAMS. EXPERIENCE THE TRIP OF A LIFETIME. SPEAK WITH ONE OF OUR EXPERT TRAVEL PLANNERS TODAY AT 801.582.2100.