Pousada Estrela d'Agua is a 25-room garden-style hotel located on the beach in Trancoso, five minutes by car from the town's historic Quadrado.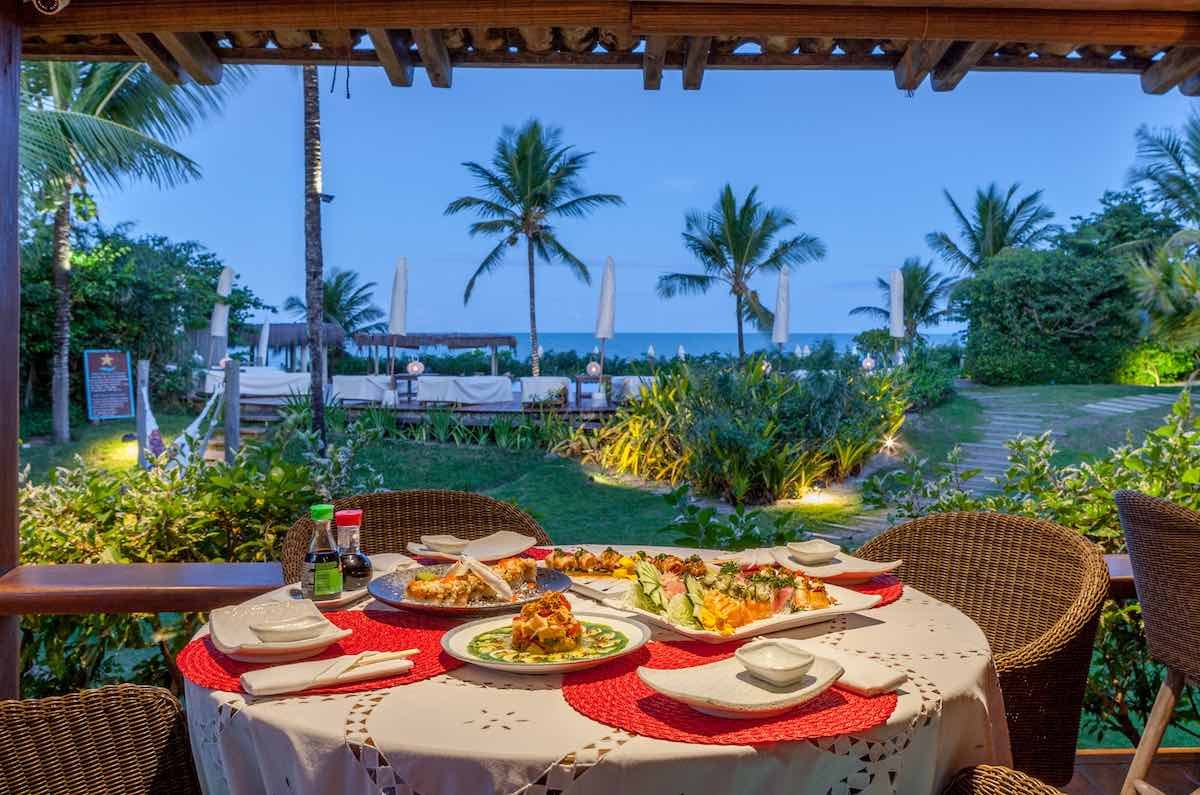 Accommodations 
Guestrooms are equipped with security box, minibar, bathrobes, slippers, television, air conditioning, and hairdryer. Some upper category rooms have private terraces, hammocks, and hot tubs. Wi-Fi is available throughout the property.
---
Superior Suite: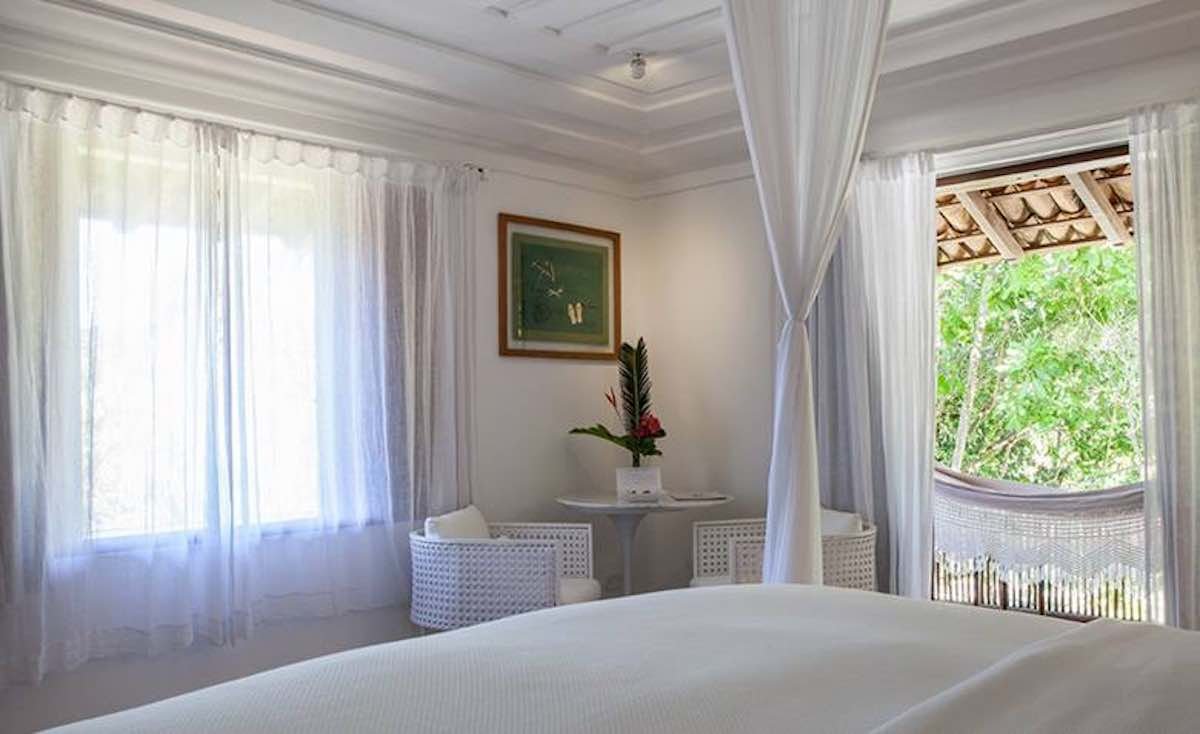 ---
Solarium Suite: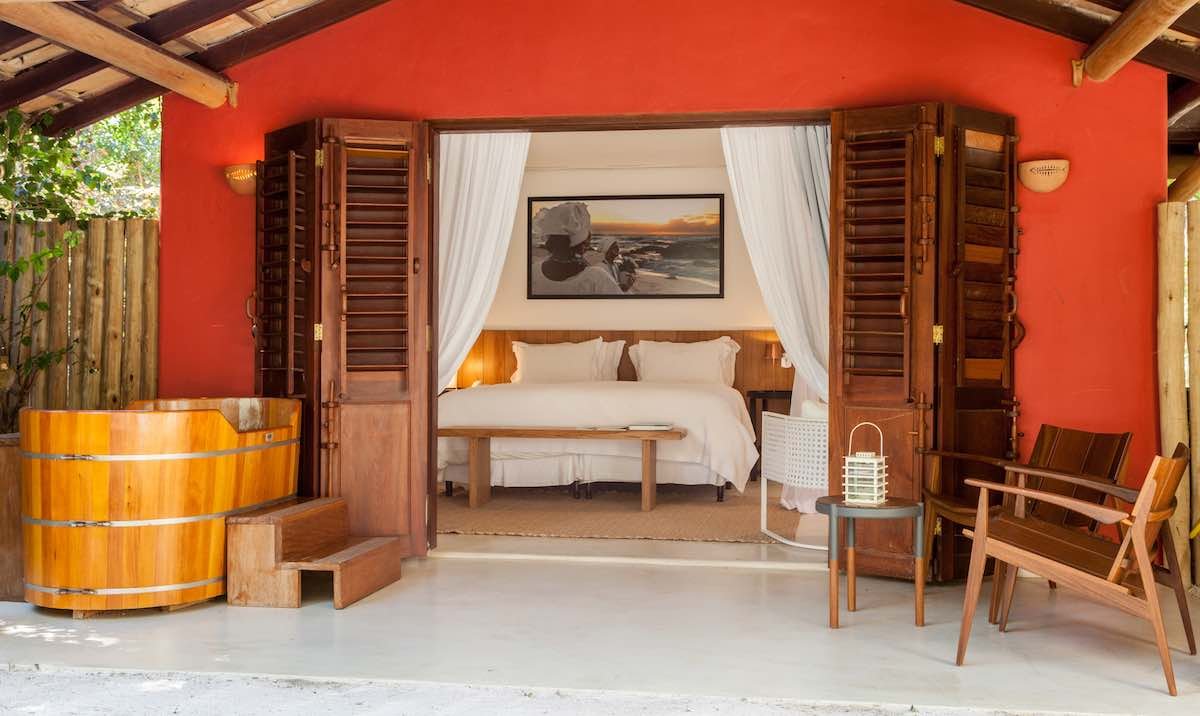 ---
Master Bungalow 
The Master Bungalow features a pergola with sofa and a hammock. The bungalow also includes a private pool, sun loungers and a jacuzzi in the bathroom spaces.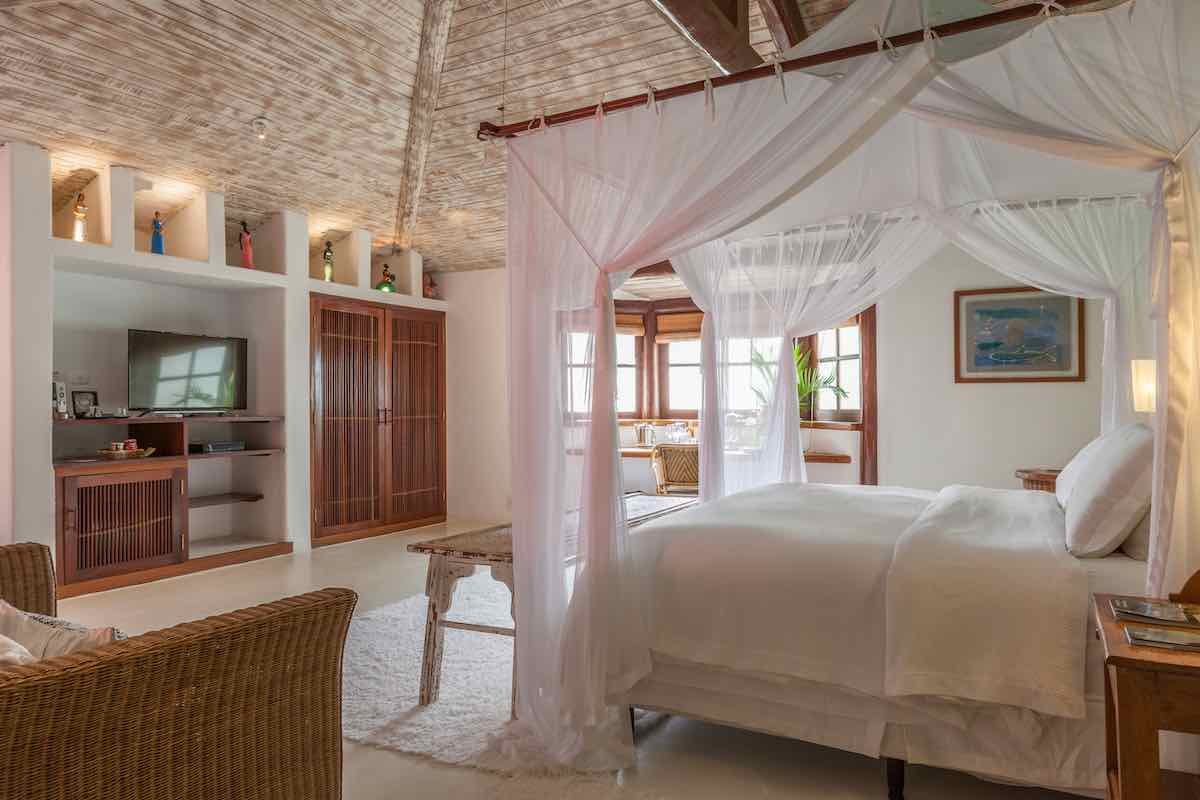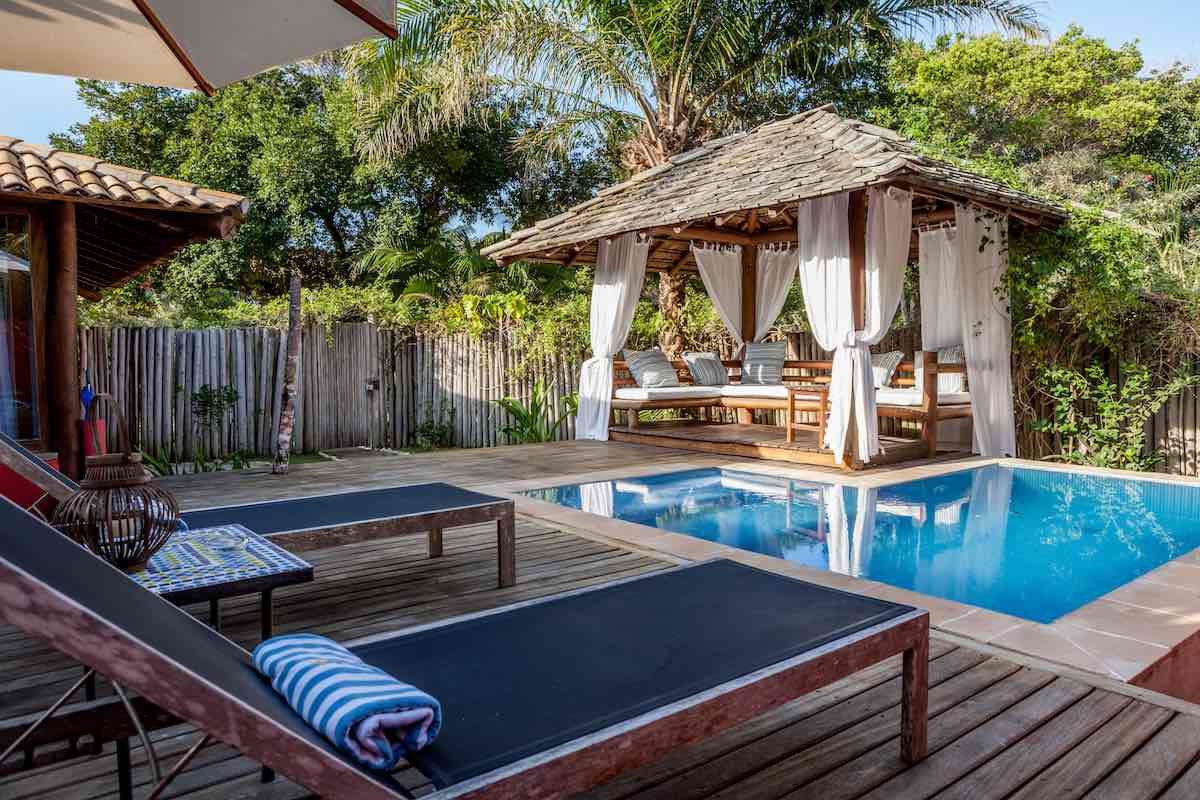 ---
Trancoso Bungalow 
The Trancoso Bungalow is approximately 1,500 square feet and includes a jacuzzi, sun loungers, hammock, walk-in closet, living room and balcony. It is best for family groups.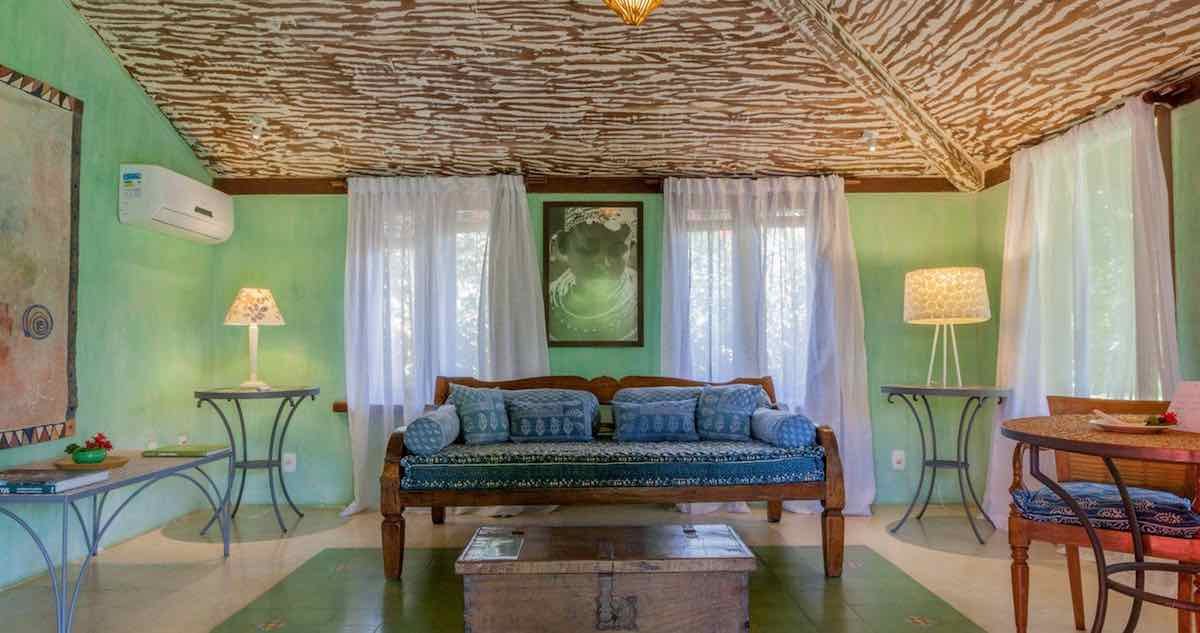 ---
Star Bungalow 
The Star Bungalow is approximately 1,291 feet and offers a partial view of the pool and sea from its balcony with hammock, sun loungers, and jacuzzi.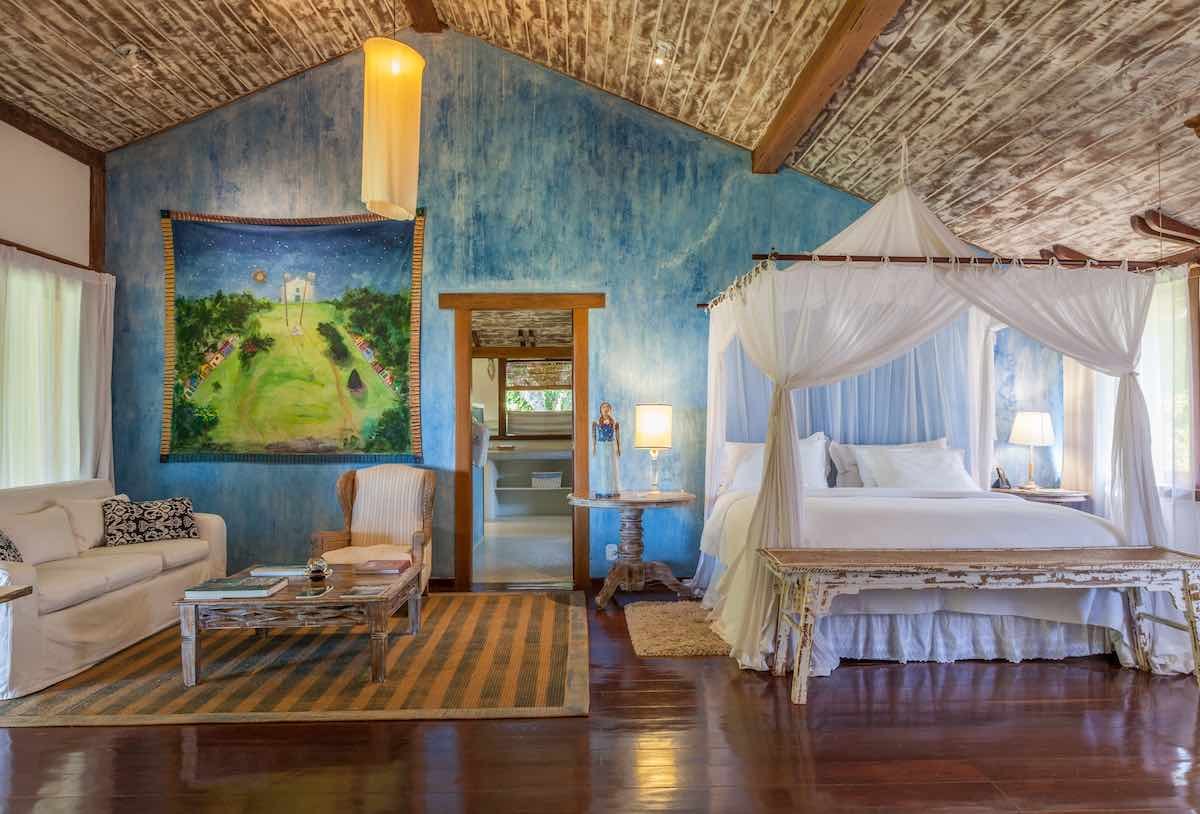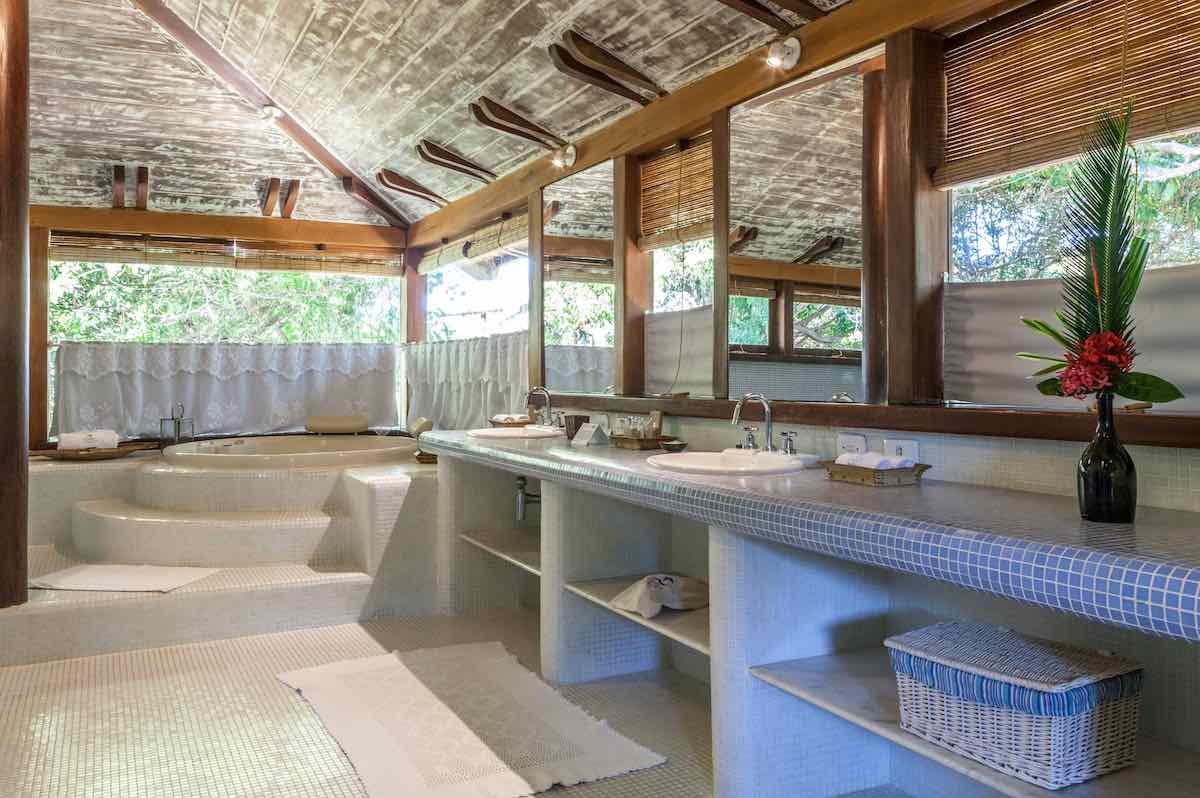 ---
Costa Bungalow 
The Costa Bungalow measures approximately 2,152 square feet and features a walk-in closet, balcony, sun lounger, living room, and hydromassage deck.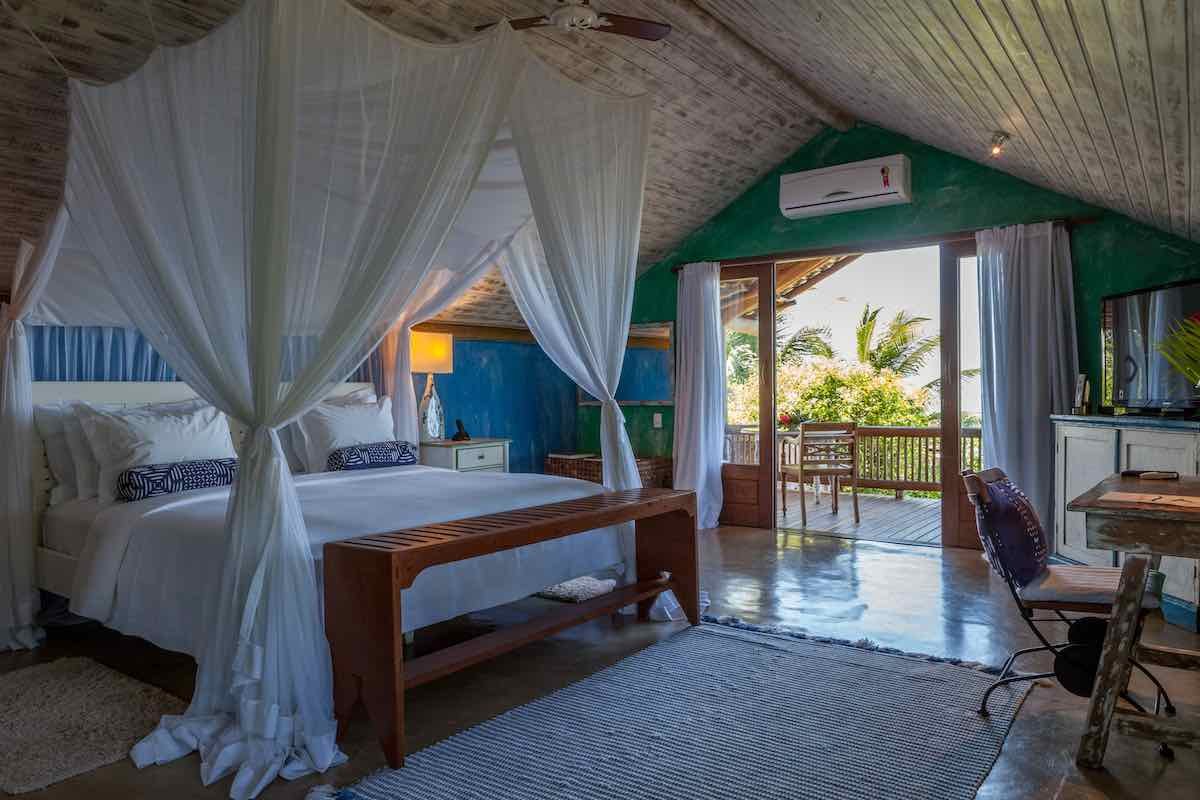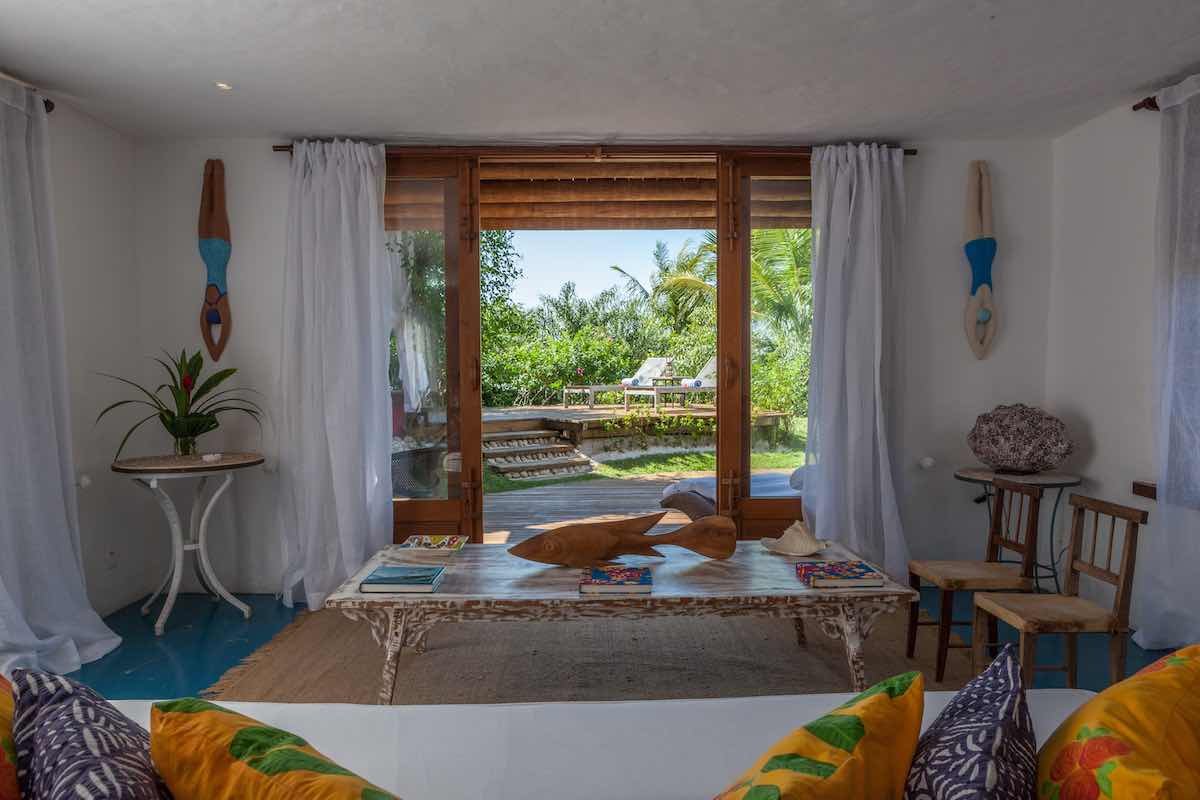 Amenities 
The hotel's amenities include direct beach access, two swimming pools, massage room, boutique, two restaurants (sushi and Bahian), bar, fitness room, and television lounge.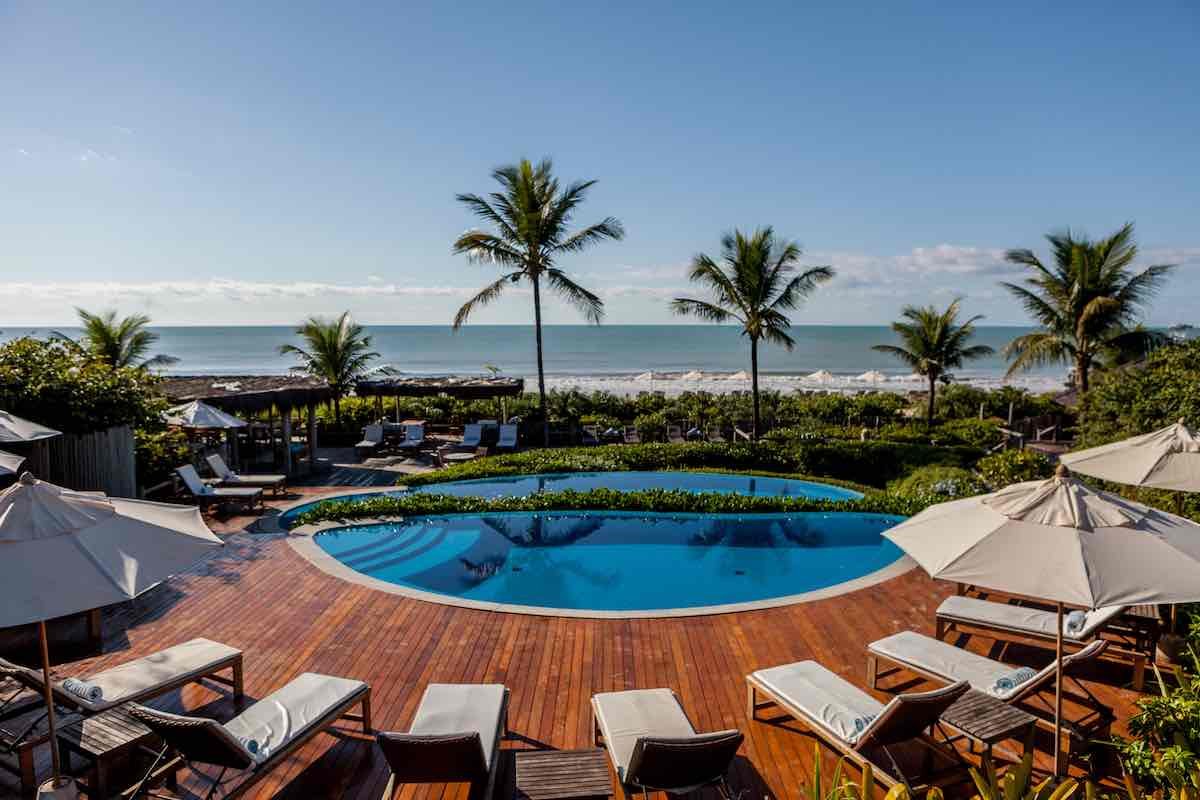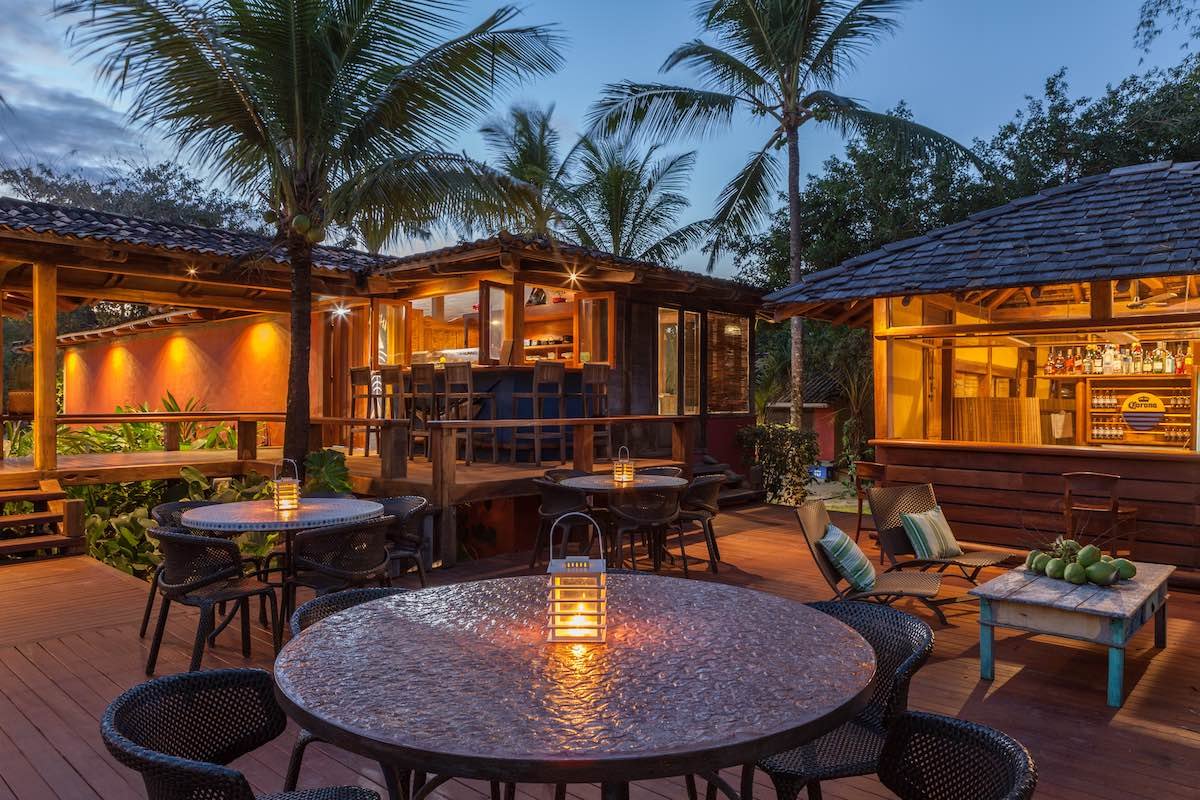 ARE YOU CONSIDERING A STAY AT POUSADA ESTRELA D'AGUA? LANDED PROVIDES PERSONALIZED, CUSTOM TRAVEL WITHIN CENTRAL AMERICA, SOUTH AMERICA, AND THE ANTARCTIC. WE'LL CREATE A UNIQUE ITINERARY PLAN TAILORED TO YOUR INTERESTS AND DREAMS. EXPERIENCE THE TRIP OF A LIFETIME. SPEAK WITH ONE OF OUR EXPERT TRAVEL PLANNERS TODAY AT 801.582.2100.