Uxua Casa Hotel & Spa is a collection of eleven casitas, surrounded by gardens at the edge of the historic Quadrado—Trancoso's picturesque village square.
Conceived by fashion designers Wilbert Das and Robert (Bob) Shevlin, each of the houses has a unique personality and feel.
The attention to detail and originality of each room make Uxua ("ooo-shoe-ahh") one of our favorite hotels in South America. Don't just take our word for it; the hotel is a regular in Elle, Architectural Digest, Town & Country, and Vogue.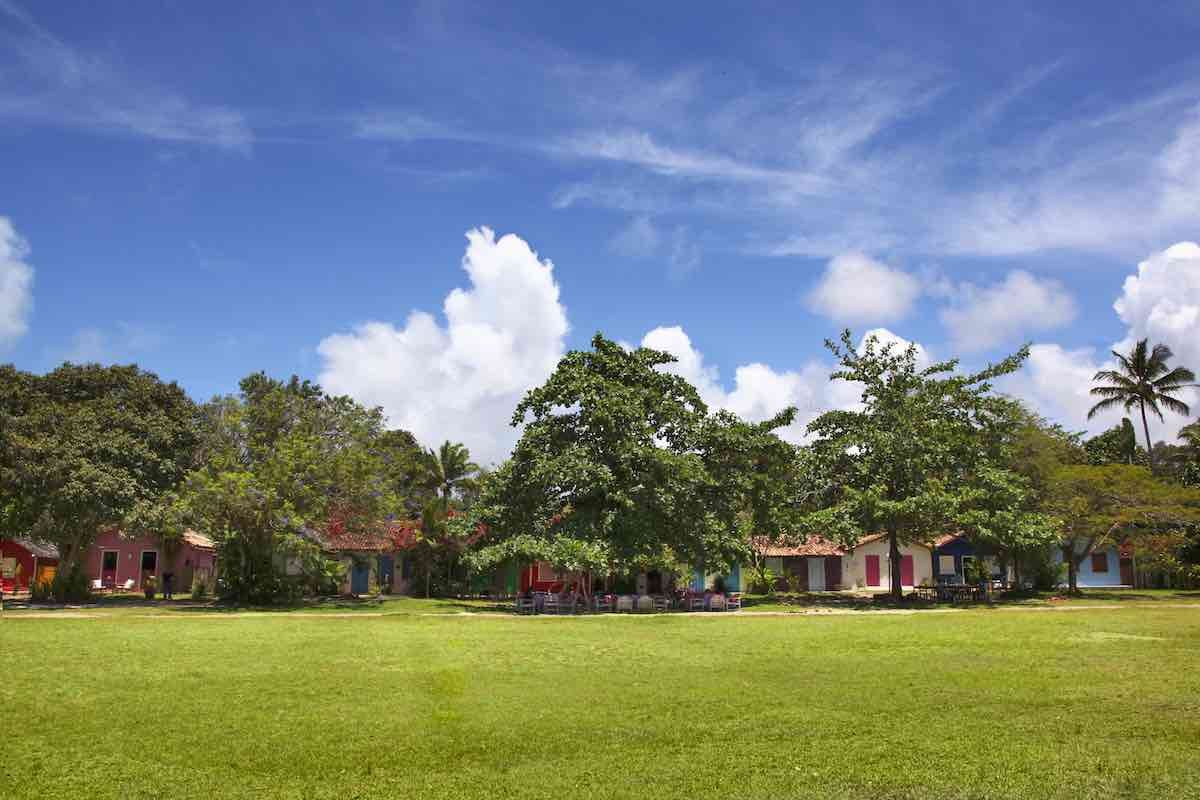 At the heart of Uxua's garden, an open-air breakfast restaurant and sundeck flank a swimming pool lined with shimmering blue quartz crystals.
Nearby, you'll find a yoga studio, spa, a second restaurant, gym, concierge desk, and a boutique for the Casa Uxua line of artisan housewares.
Daybeds are reserved for guests at the Uxua Beach Bar at Praia Nativos—a ten-minute walk from the hotel.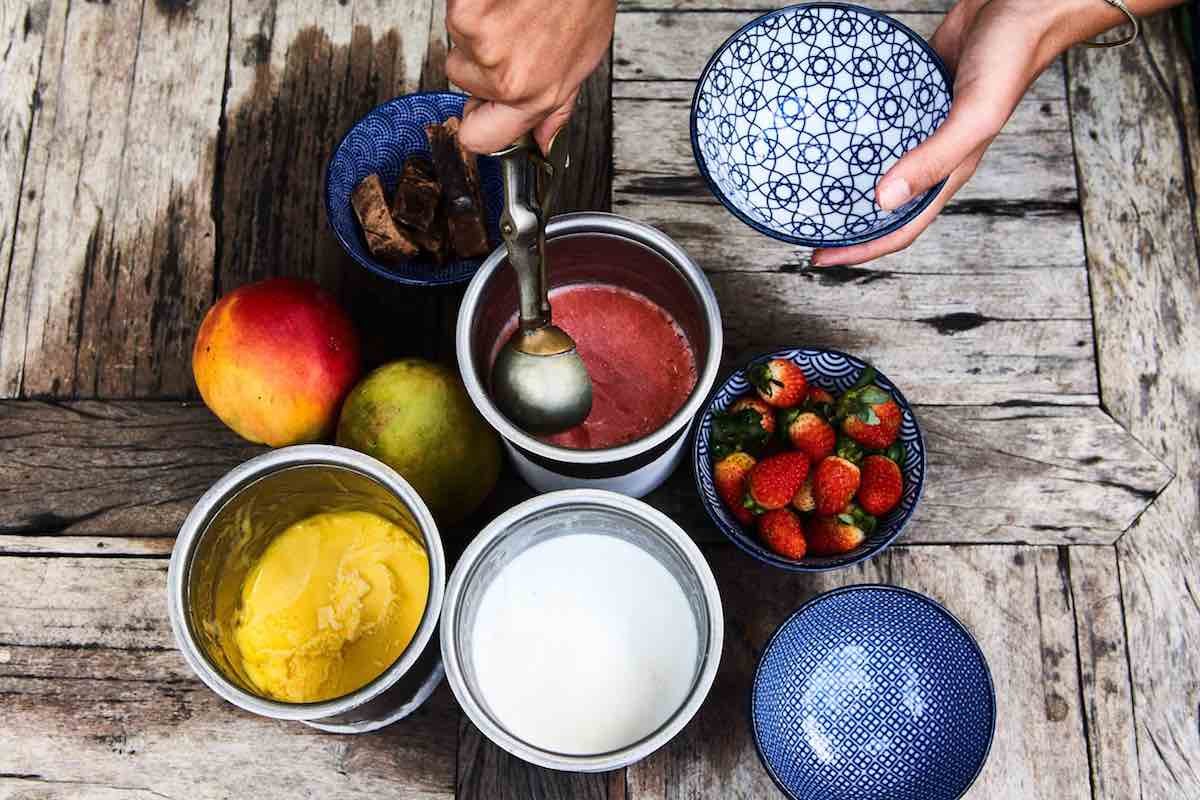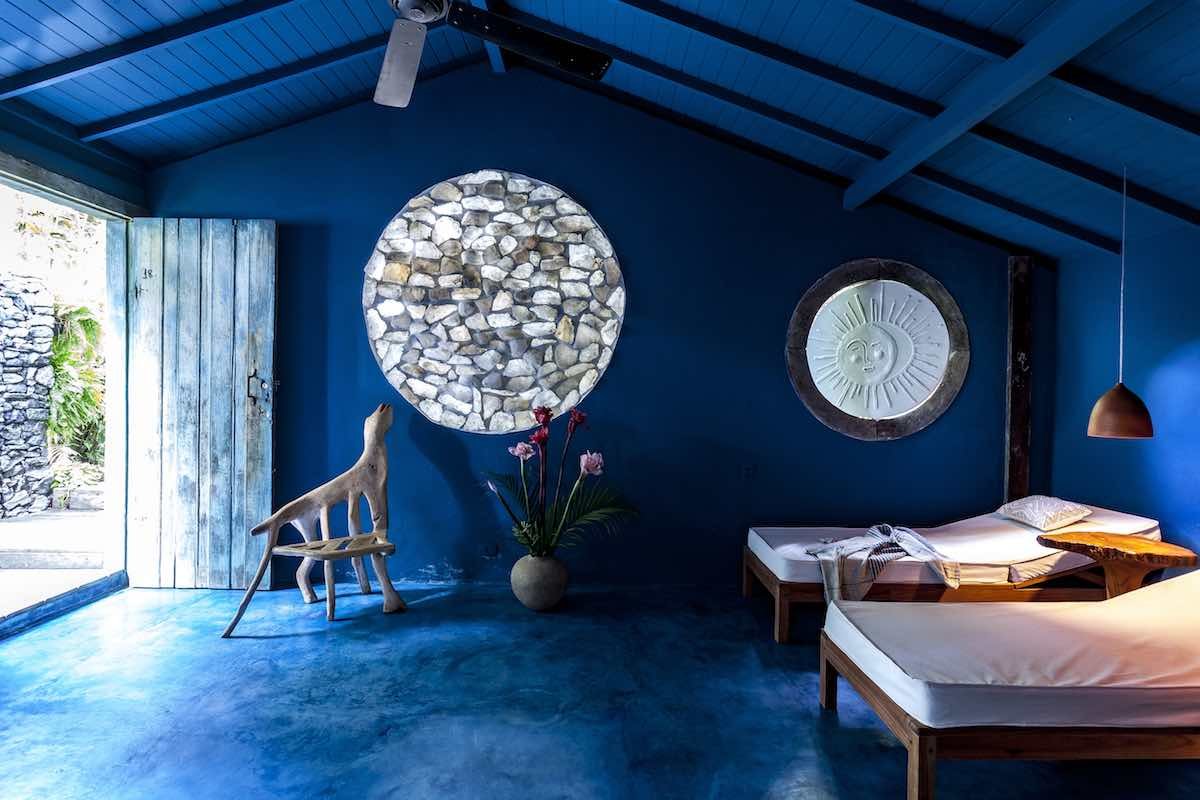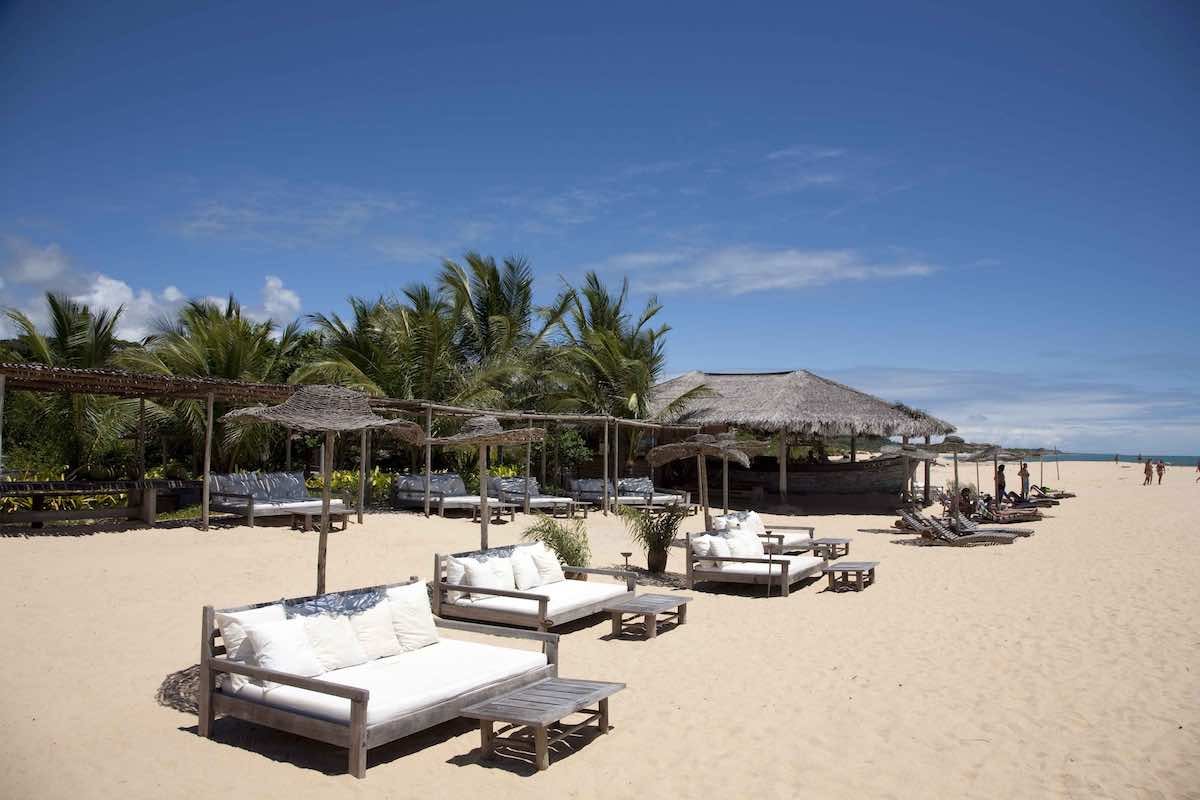 Accommodations 
Each of the guest rooms features hand-made furnishings and fixtures, made locally with traditional techniques. All casas and villas at Uxua have air conditioning. Each is furnished with fan, security box, television, bathrobes, beach sandals, and hairdryer.
---
Seu Pedrinho 
Most spacious 1-bedroom casa at 1,453 square feet
Located on the historic Quadrado
Canopy bed
Living area with sofas, kitchen, dining room, and bar
two bathrooms
private garden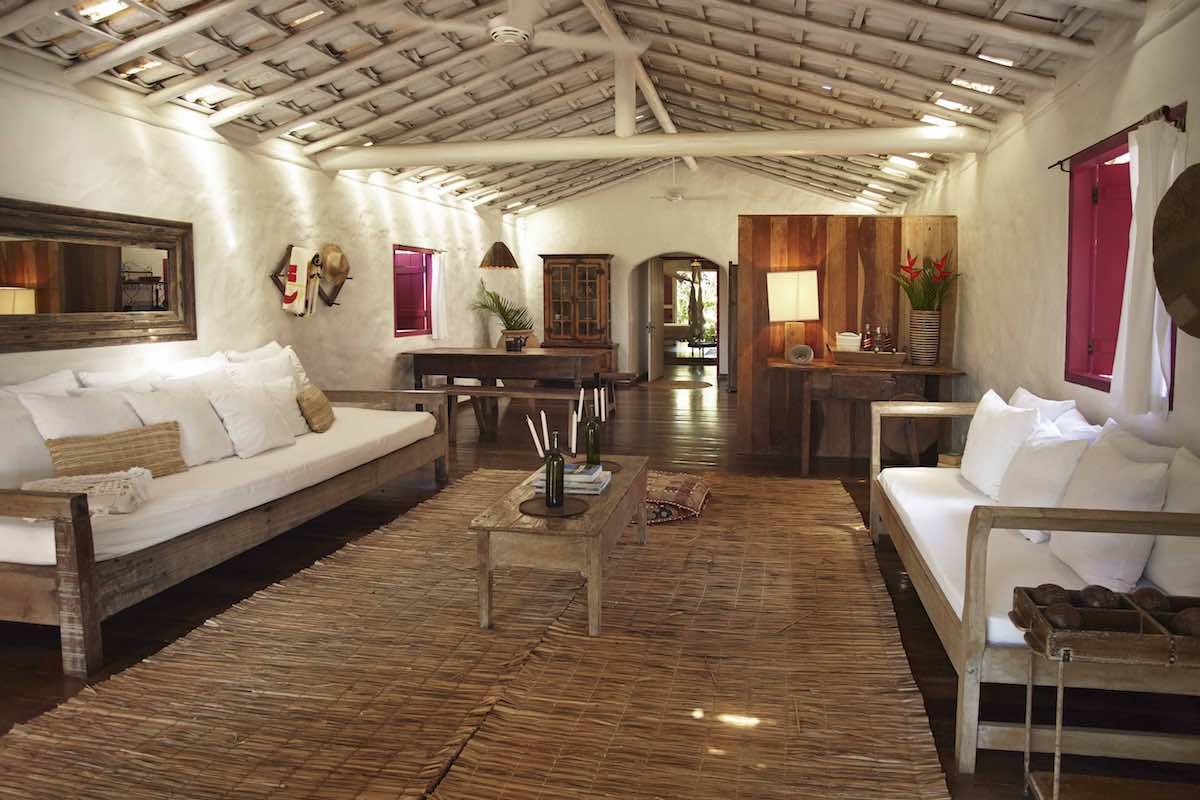 ---
Gulab Mahl
2-bedrooms with ensuite bath
2,314 square feet
Faces historic Qudrado
Mezzanine living area
Sunken outdoor kitchen
Tiered gardens in kitchen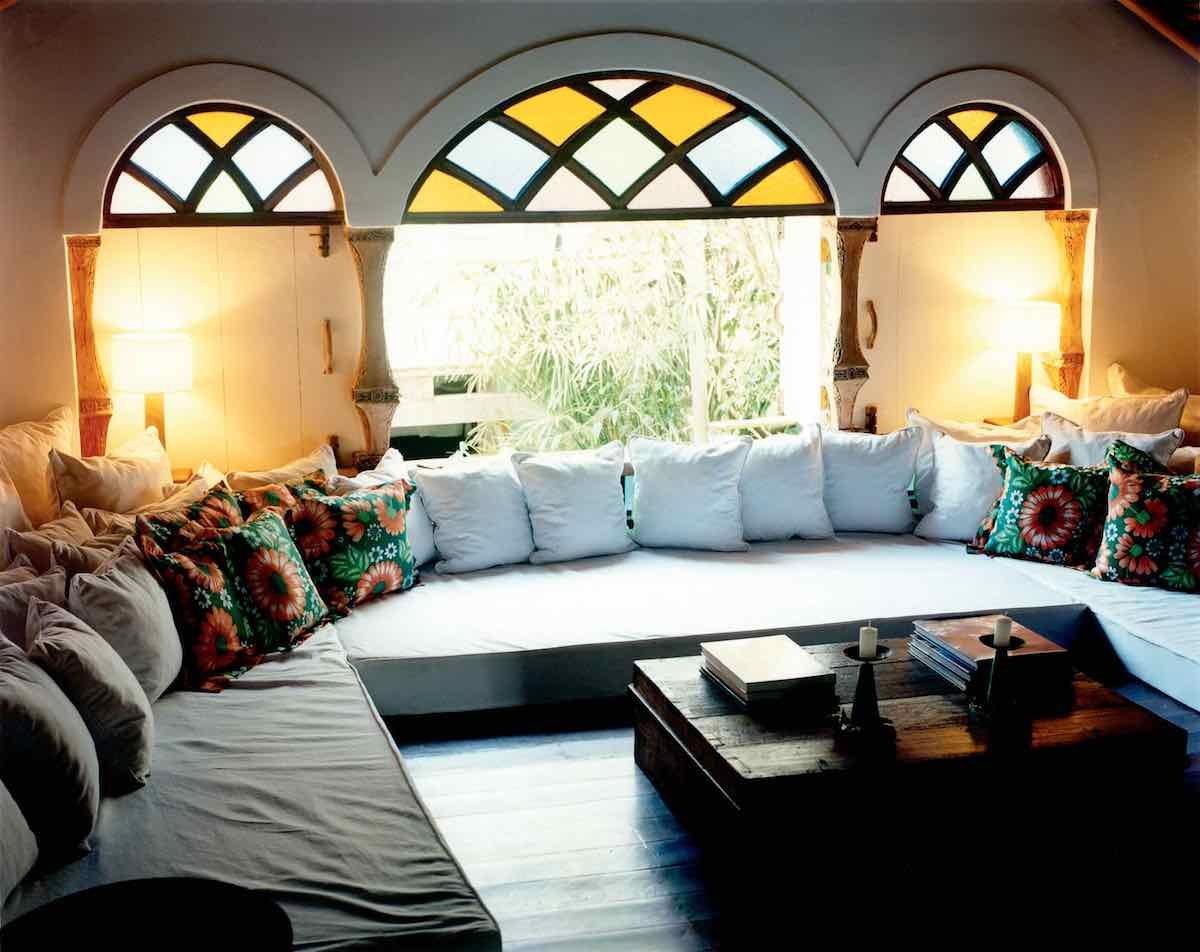 ---
Zé e Zilda 
3-bedrooms with ensuite bath
2,271 square feet
Faces historic quadrado
Living room
Kitchen
Outdoor seating/dining
Private garden patio
Detached 3rd suite
---
Seu Irênio
1 bedroom, 1,291 square feet
Faces historic quadrado
Plunge pool and patio
Outdoor seating/dining
Outdoor bathtub in garden
Double shower open to sky
---
Terraço do Céu 
1 bedroom, 1,291 square feet
plunge pool on rooftop deck
Panoramic view over Quadrado
Ceramic shower heads
sculpted bathtub
private garden patio
*One of the most in-demand casas in Trancoso
---
Estúdio 
1 bedroom
990 square feet
Utopian artist studio
Indoor/outdoor bathroom with treetrunk sinks and garden
Double wood shower heads
Terrace
2 patios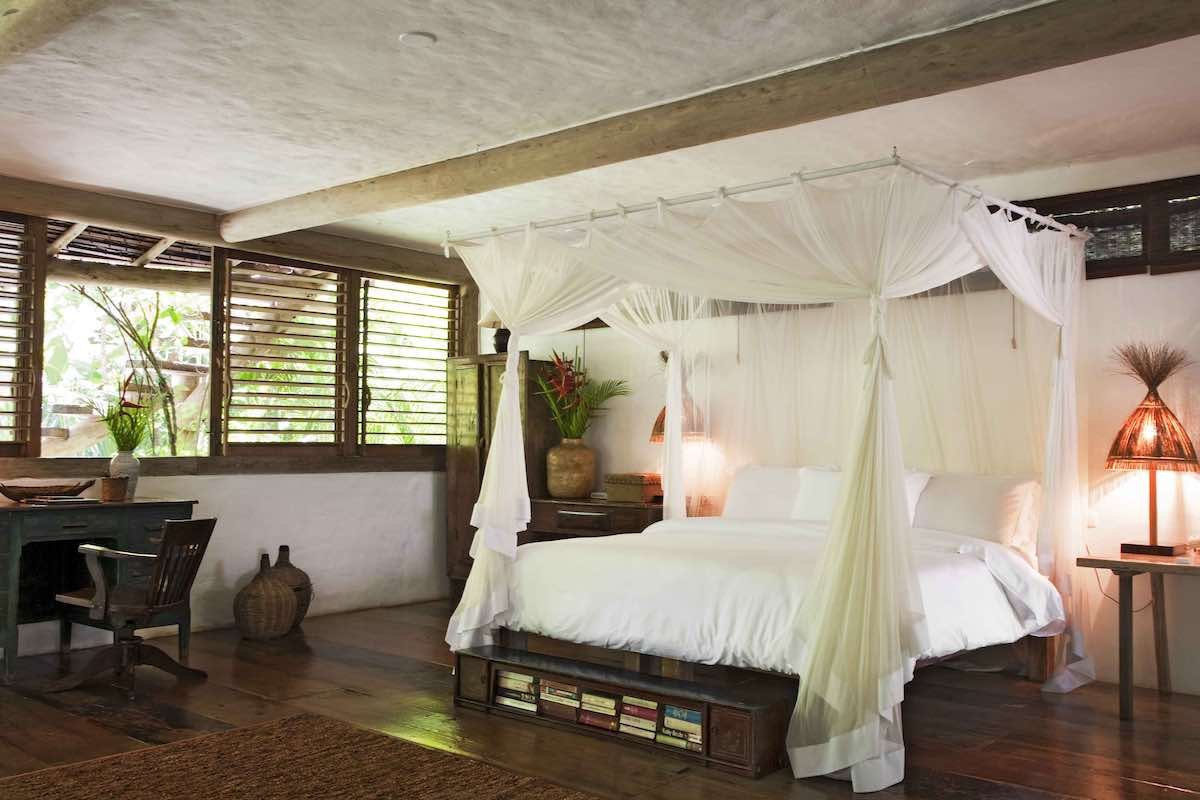 ---
Quintal da Glória 
1 bedroom
861 square feet
2nd floor panoramic garden views
Spacious outdoor balcony with daybed eating area
Open-air bathroom with double-showers of eucalyptus
High ceiling and pitched traditional roof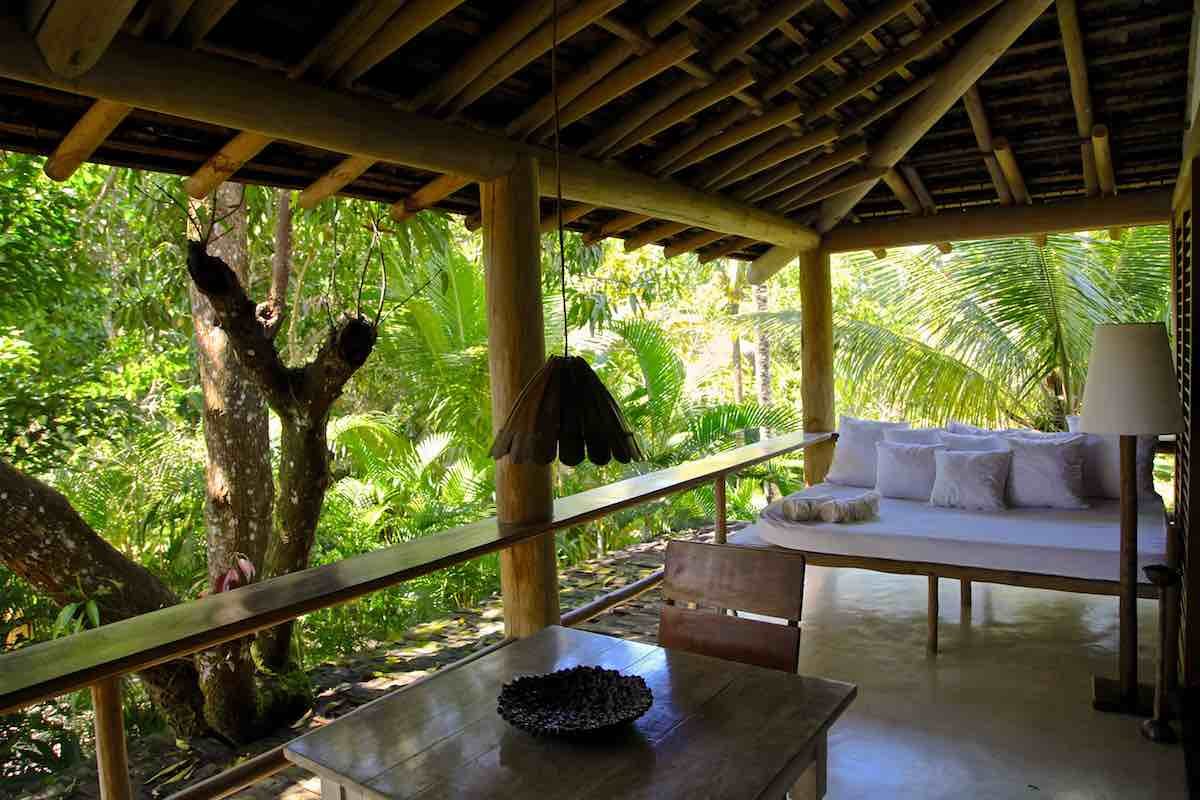 ---
Casa da Árvore 
1 bedroom tree house
1,496 square feet
Lush garden view
split-level
build from reclaimed wood
Thatch roof
Ensuite bath
Wooden outdoor tub
Private garden and patio with wood swing
---
Eugênia 
2 bedrooms with ensuite bath
2,454 square feet (UXUA's largest casa)
Lush garden view
Private pool and lounge
Indoor/outdoor kitchen
Vast living area and covered garden dining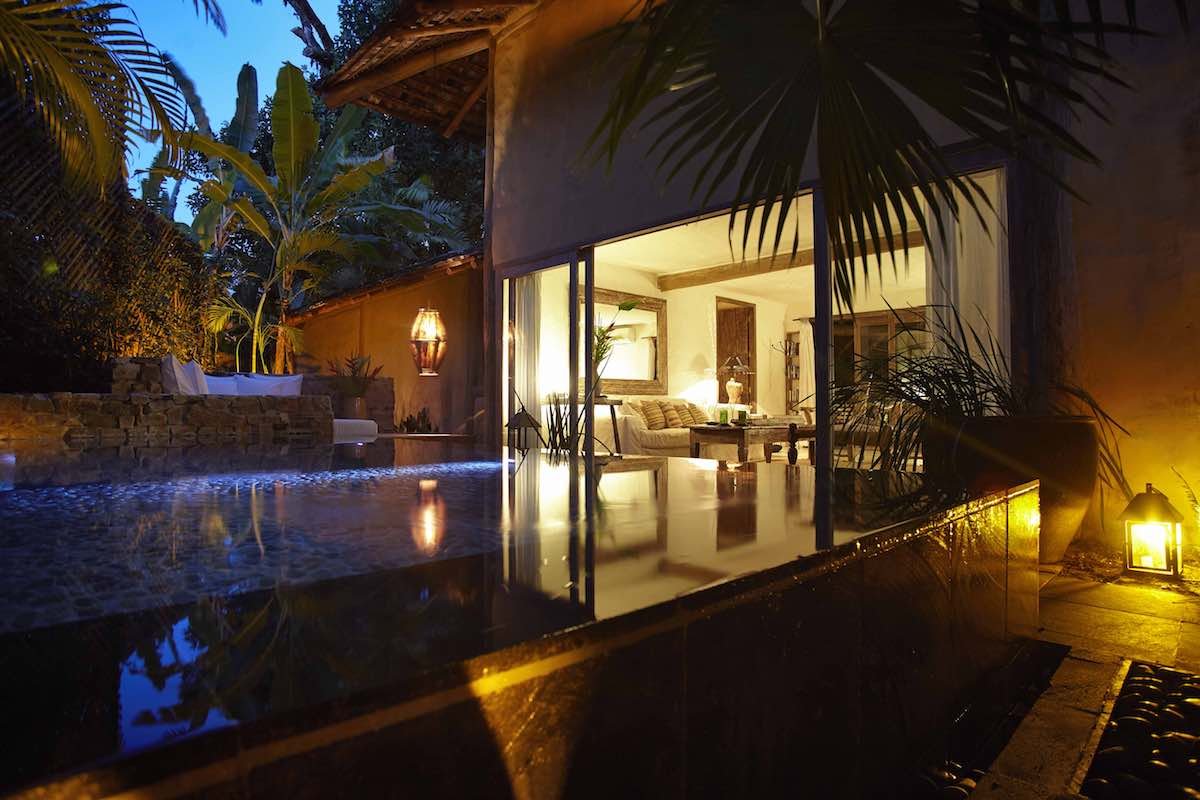 ---
Seu João 
1 bedroom
1,345 square feet
Private pool with hydro-massage Jacuzzi
Garden view
Outdoor shower
Spacious patio and lounge with pergola
Bathroom with interior garden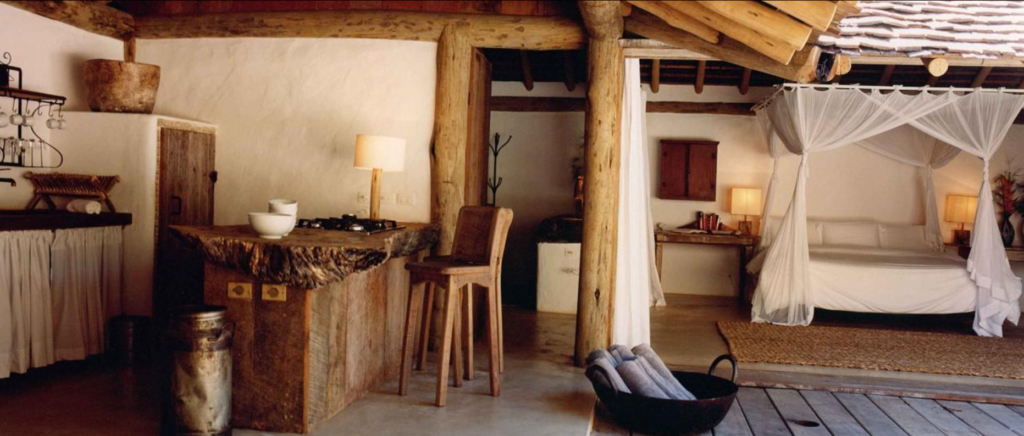 ---
Nozinho
2-bedrooms with ensuite bath
1,776 square feet
Garden view
Airy kitchen and living
Covered patio with outdoor dining
Private gardens
Private bedrooms at opposite ends of casa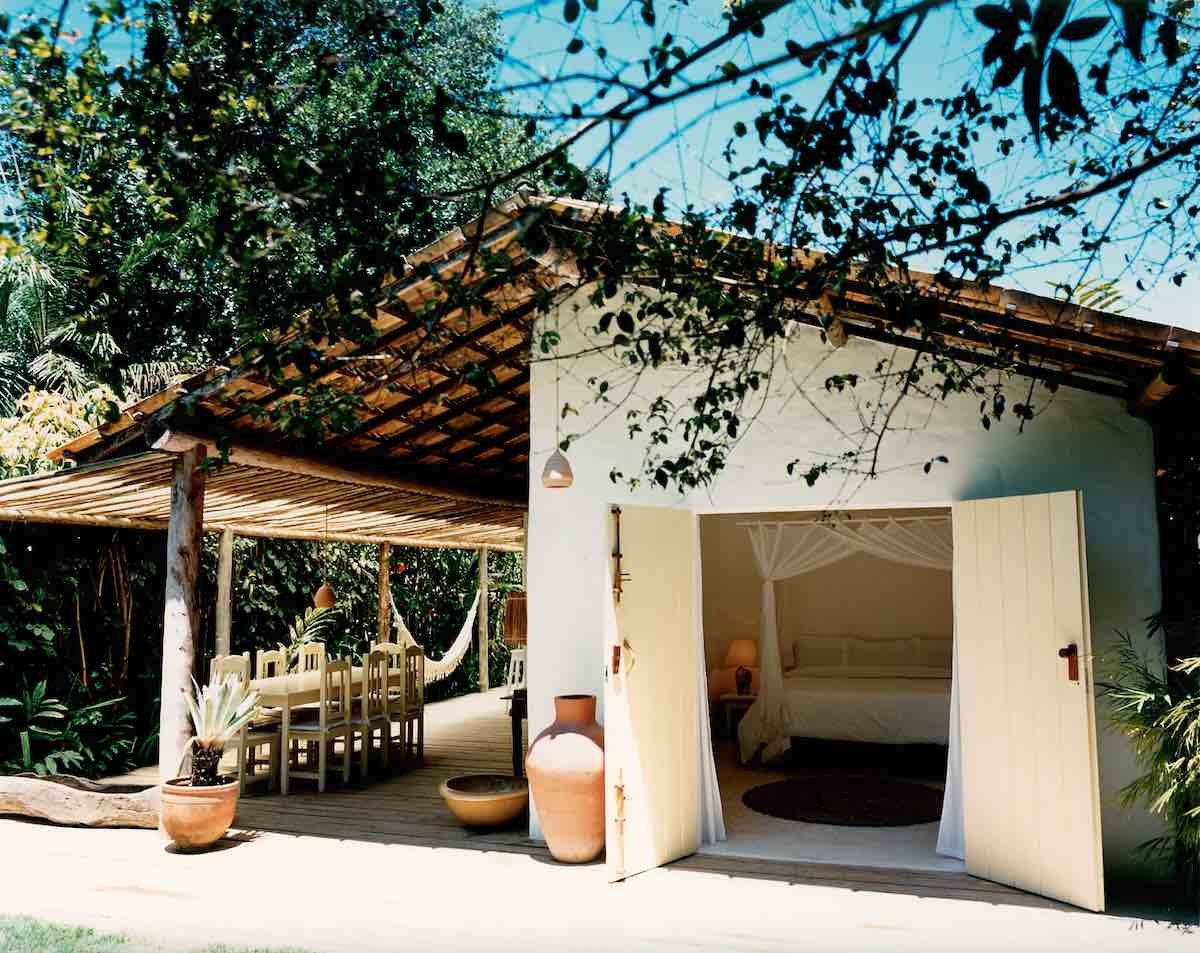 ---
Exploring Trancoso 
Trancoso is home to eight beaches spread across 24 kilometers of coastline. These beaches are reachable from Quadrado by foot, bicycle, or horseback.
The food scene in Trancoso is dynamic with culinary influences from Africa, Native Americans and Portugal. Unique dishes and flavors can be found in  the city's excellent street food.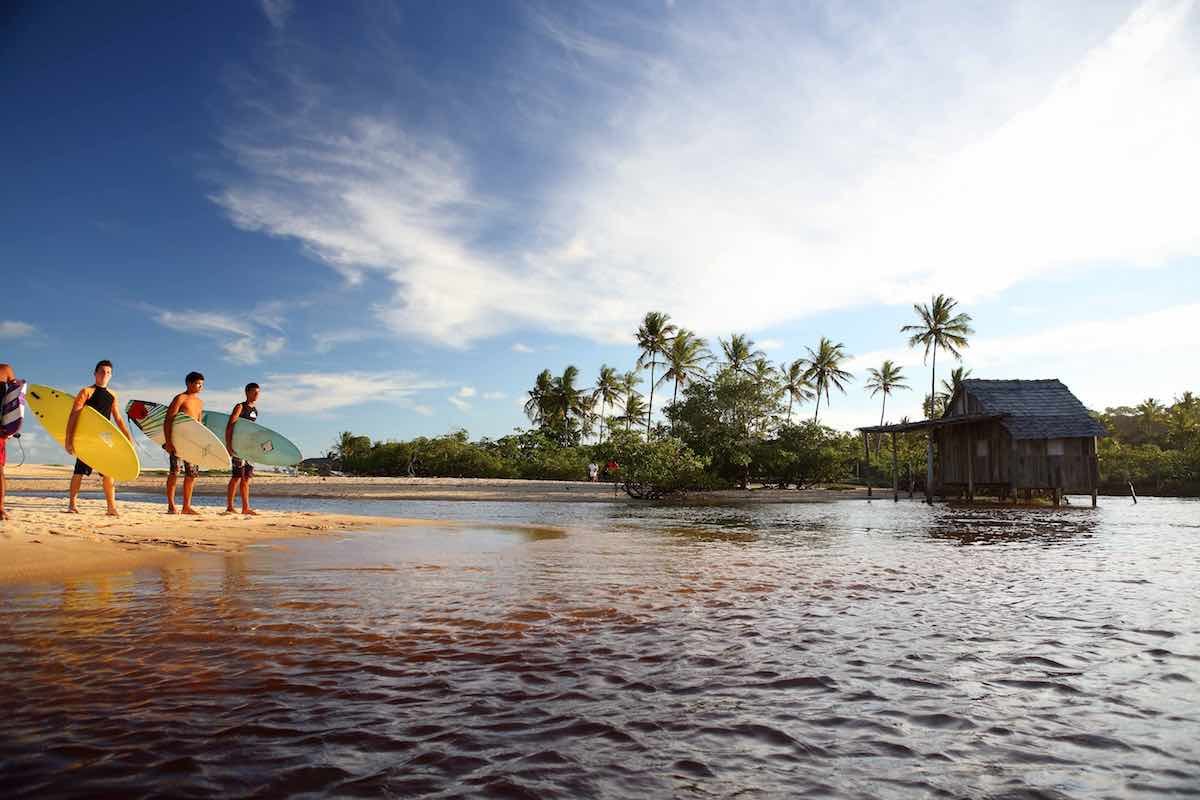 ARE YOU CONSIDERING A STAY AT UXUA CASA HOTEL & SPA? LANDED PROVIDES PERSONALIZED, CUSTOM TRAVEL WITHIN CENTRAL AMERICA, SOUTH AMERICA, AND THE ANTARCTIC. WE'LL CREATE A UNIQUE ITINERARY PLAN TAILORED TO YOUR INTERESTS AND DREAMS. EXPERIENCE THE TRIP OF A LIFETIME. SPEAK WITH ONE OF OUR EXPERT TRAVEL PLANNERS TODAY AT 801.582.2100.