Private Yacht & Catamaran Charters in the San Blas Islands
Looking for a private charter in the sparkling San Blas Islands of Panama?
The San Blas archipelago, or Kuna Yala, is an autonomous coastal region, ruled by the indigenous Kuna people. Their territory includes a 232-mile strip of lush Caribbean shore, as well as more than 360 islands.
Many of the smaller islands in the San Blas Archipielago are uninhabited. These bite-sized, palms-shaded paradises and ringed with white sand and coral reef. Here guests can snorkel, kayak, relax, and explore.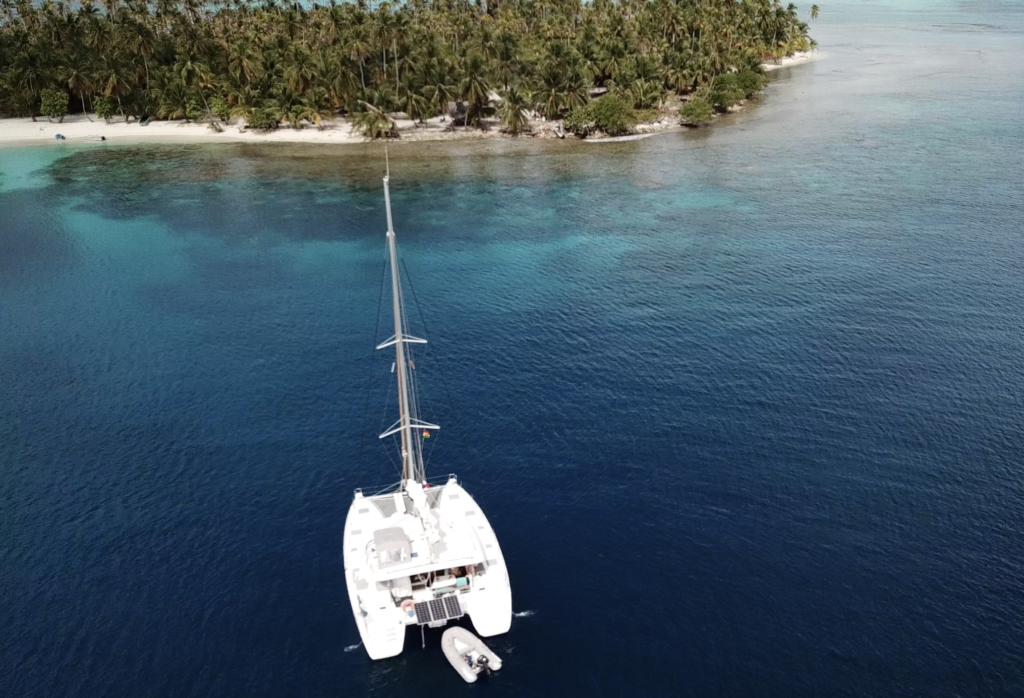 LANDED arranged several types live-aboard charter programs. These include catamarans, monohull yacht sailboats, and motorized catamarans. Activities available to passengers may include:
Kayaking
Snorkeling
Wildlife observation
Star gazing
Fishing
Swimming with wildlife (sea turtles, tropical fish, rays, and even dolphins)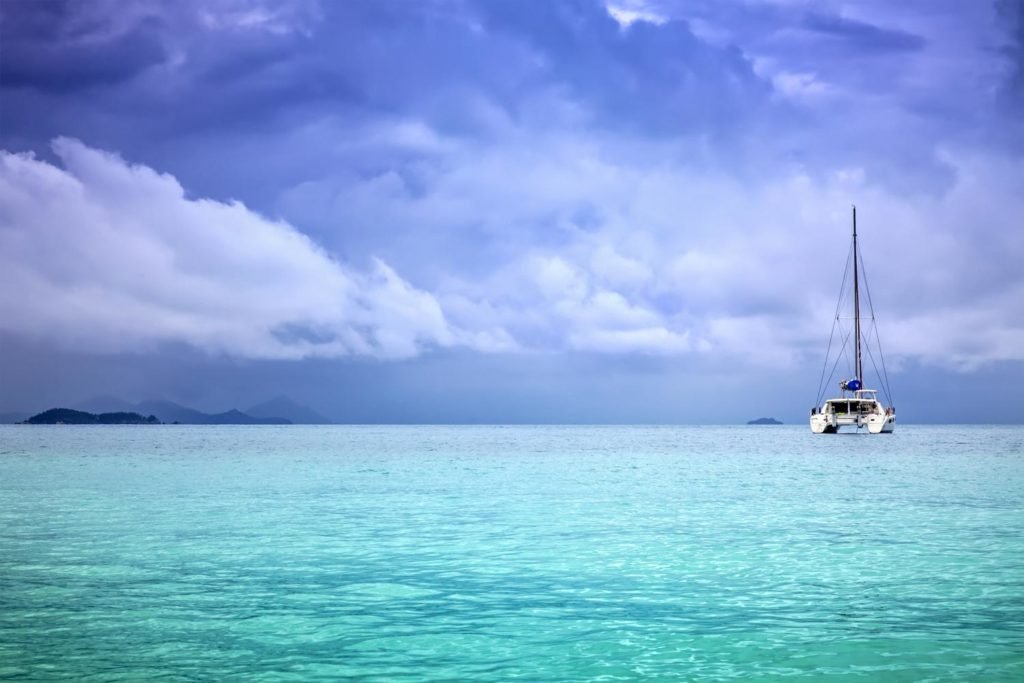 Amenities
Ranging in size from two to four cabins (capacity from two guests to a group of eight adults + two children), these private charters in the San Blas Islands usually include the following:
Captain, first-mate, and host (smaller sailboats require only a captain and a host)
Meals (i.e. breakfast, snacks, lunch, and dinner on board, with the option of island picnics)
Soft drinks and selected local beer while on board
Equipment (e.g. lifejackets, snorkeling gear, kayaks, and fishing gear)
A bottle of wine per cabin per day
Most of our charters have air conditioning.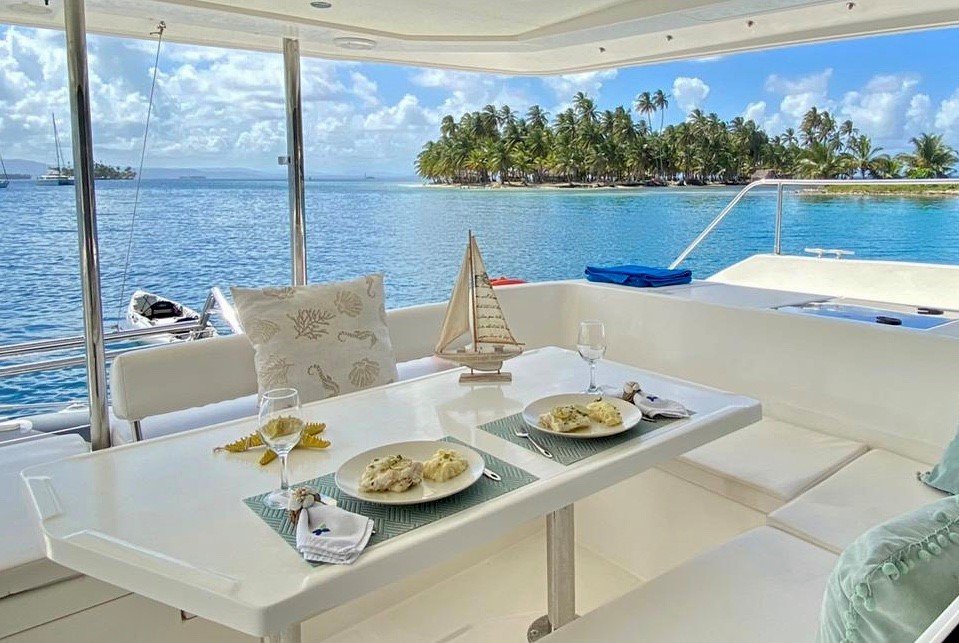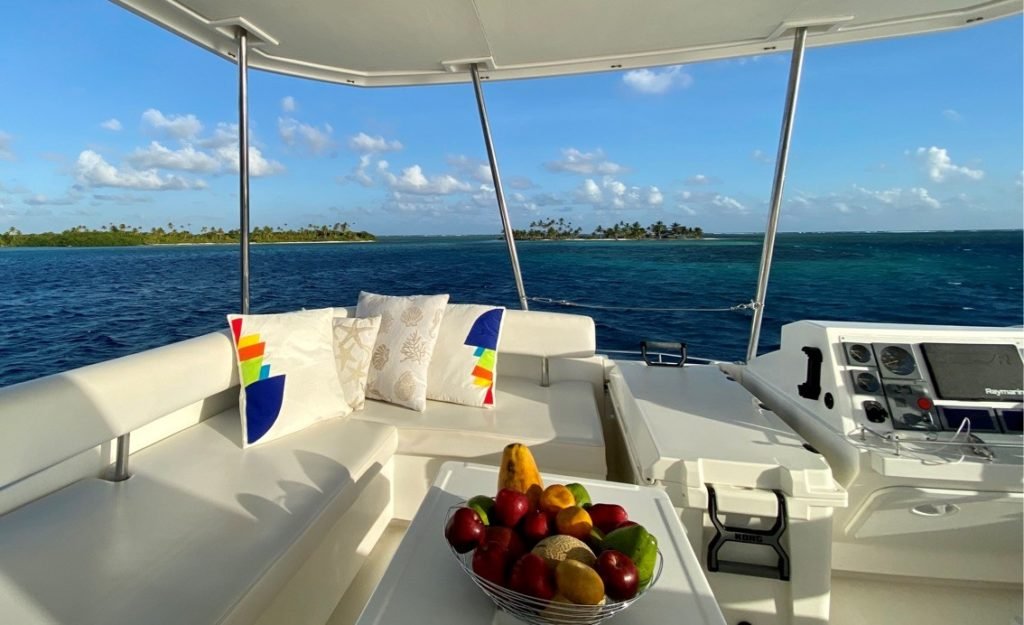 Each vessel has different amenities and accommodations; LANDED's team will help you sift through the options to find the best fit for your party.
Most double-occupancy cabins have queen-size beds that can also be configured into two single beds. Most cabins have a private bathroom and air conditioning.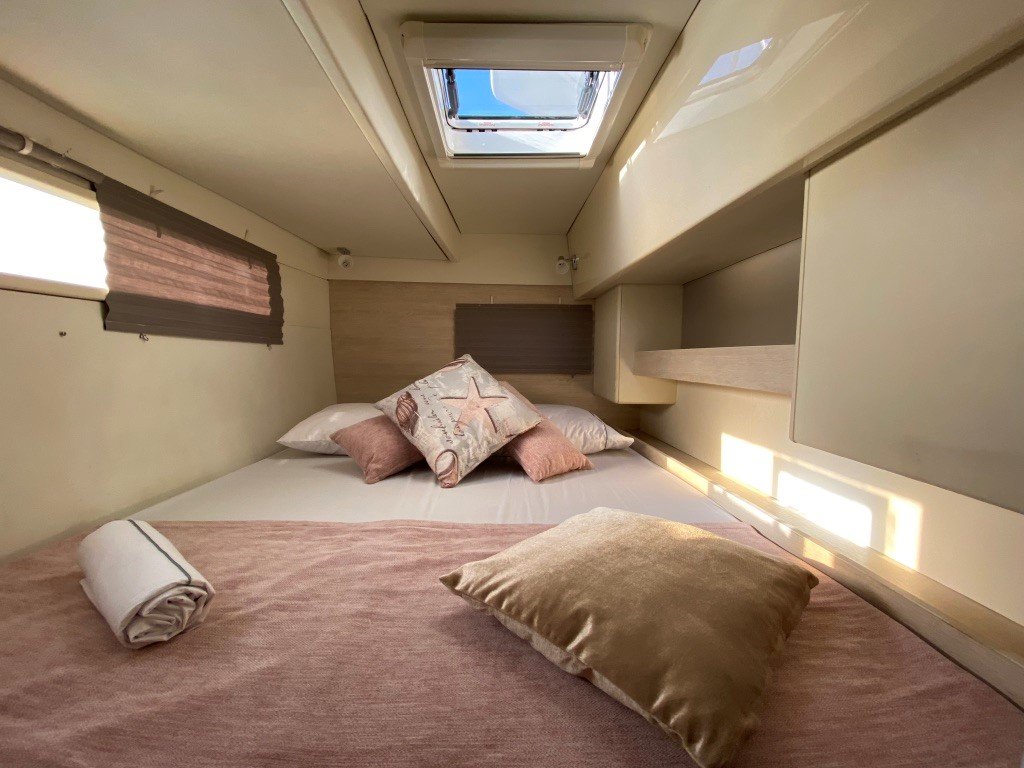 Sample Itineraries
Overnight programs are available year-round. Most of our guests choose a charter program of three, four, or seven nights.
Sample Three-Night Charter Program: 
Day 1: Board your private charter and sail toward the Dutch Keys, in one of the most secluded sections of the San Blas Archipielago. Enjoy clear waters and wildlife observation; in the afternoon, swim in natural pools full of colorful starfish, rest on the nearby beaches and isolated islands, or enjoy water activities such as snorkeling, kayaking, or stand-up-paddleboarding.
Day 2: Sail towards Robinson Island. Here you can choose to kayak from one island to another, with breaks for a picnic lunch, beach explorations, and snorkeling.
Day 3: Arrive at Banedup Island. Today you'll have the chance to meet with members of the Kuna Yala community and learn about their way of life and cultural traditions.
Day 4: Arrive at the Lemon Keys. After breakfast and an optional swim, meet Don Venancio, a master maker of the colorful Kuna textiles known as molas. Venancio lives on Mormake Tupu, which means the island where the molas are made.  Lunch and afternoon disembarkation for your return overland trip to Panama City.
Itinerary logistics and destinations may vary based on your interests and local weather conditions.
Day trips options from Panama City, staying nearer to the coast are available and boat have a capacity of up to 30 people.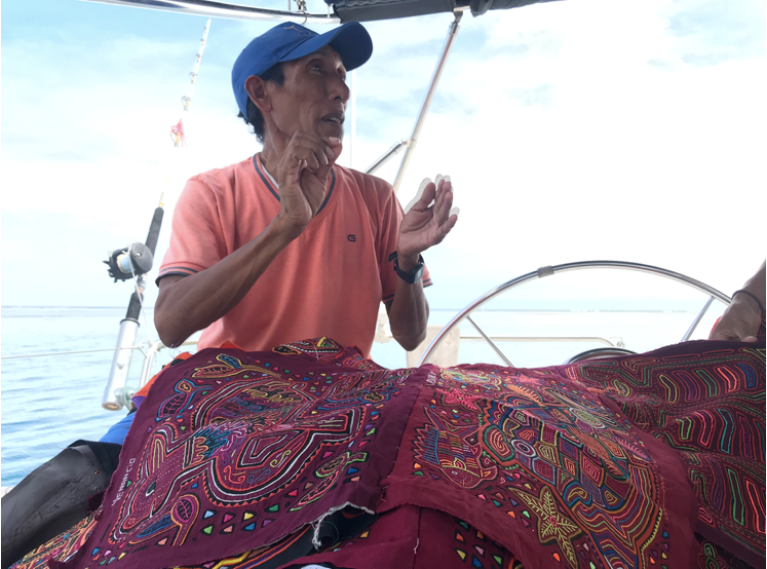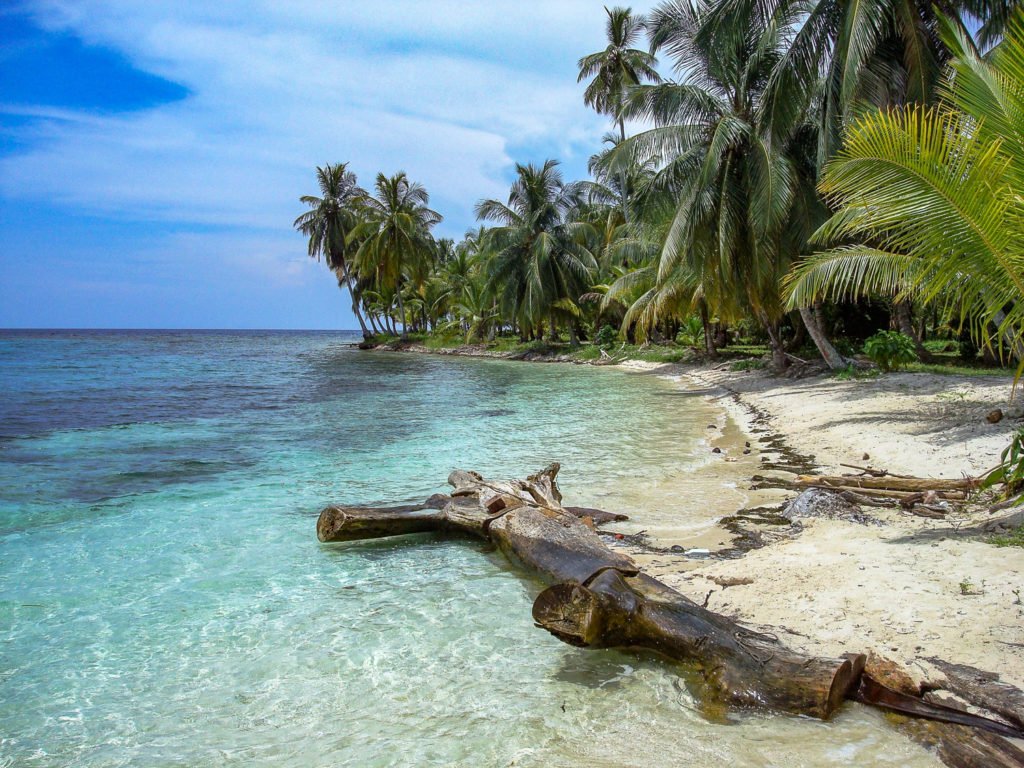 In addition to live-aboard charter programs, can also arrange air travel, touring, and accommodations in mainland Panama. Speak with one of our expert travel planners today at 801.582.2100. We'll take care of all the details.