Puro Vik: Contemporary Design
Vik Retreats is an internationally-renowned collection of boutique hotels.
These retreats are renowned for their genuine hospitality, settings–beach, wine valleys, pampas–and focus on design. Each room features installations and original artwork by leading contemporary artists.
"The most beautiful thing in the world is, of course, the world itself."

-Wallace Stevens-
Inaugurated in December 2018, Puro Vik represents the newest Vik concept by curators Carrie and Alexander Vik.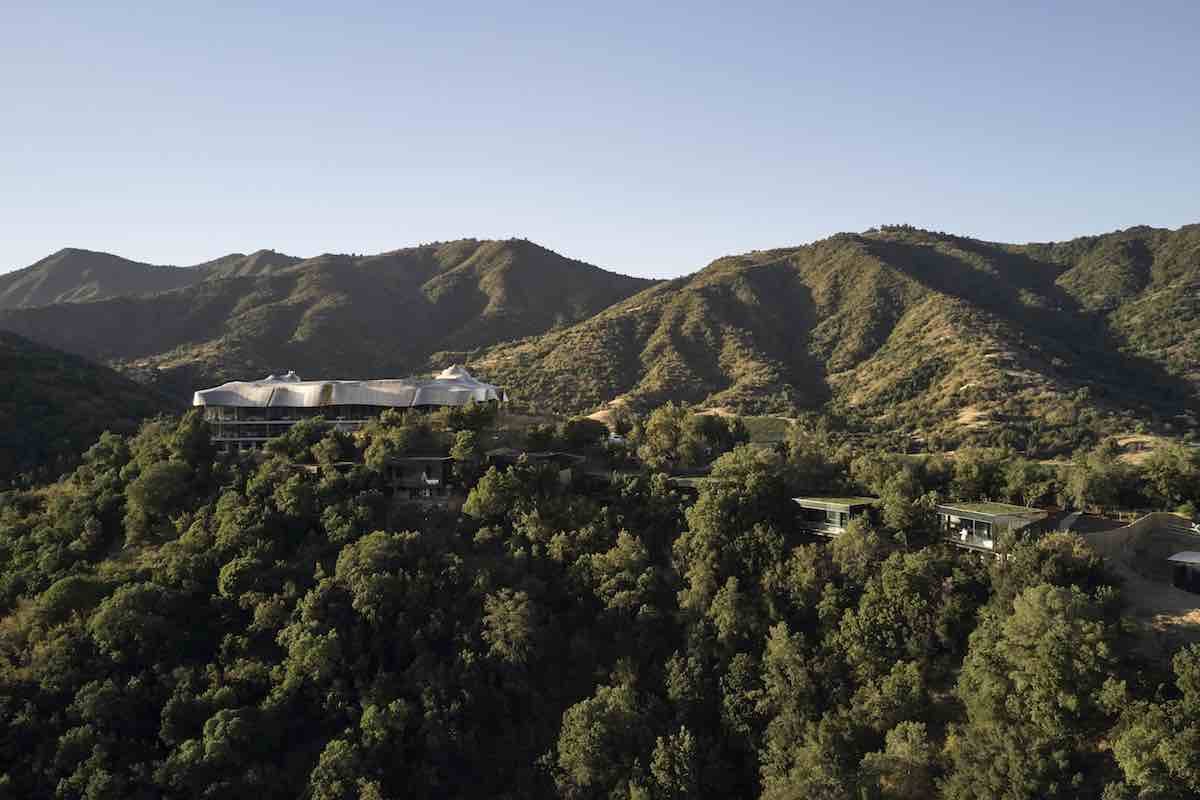 Perched on the rolling hills of their Vik Chile estate, Puro Vik includes 18 sleek, glass-walled villas with panoramic views of Millahue Valley vineyards.
Floor-to-Ceiling Glass Villas
Each villa features floor-to-ceiling glass, eliminating visual borders with the surrounding treetops and foliage.
The unique design and spacing of the cabins ensures privacy, while allowing guests to drink in the dramatic vistas of the valley below.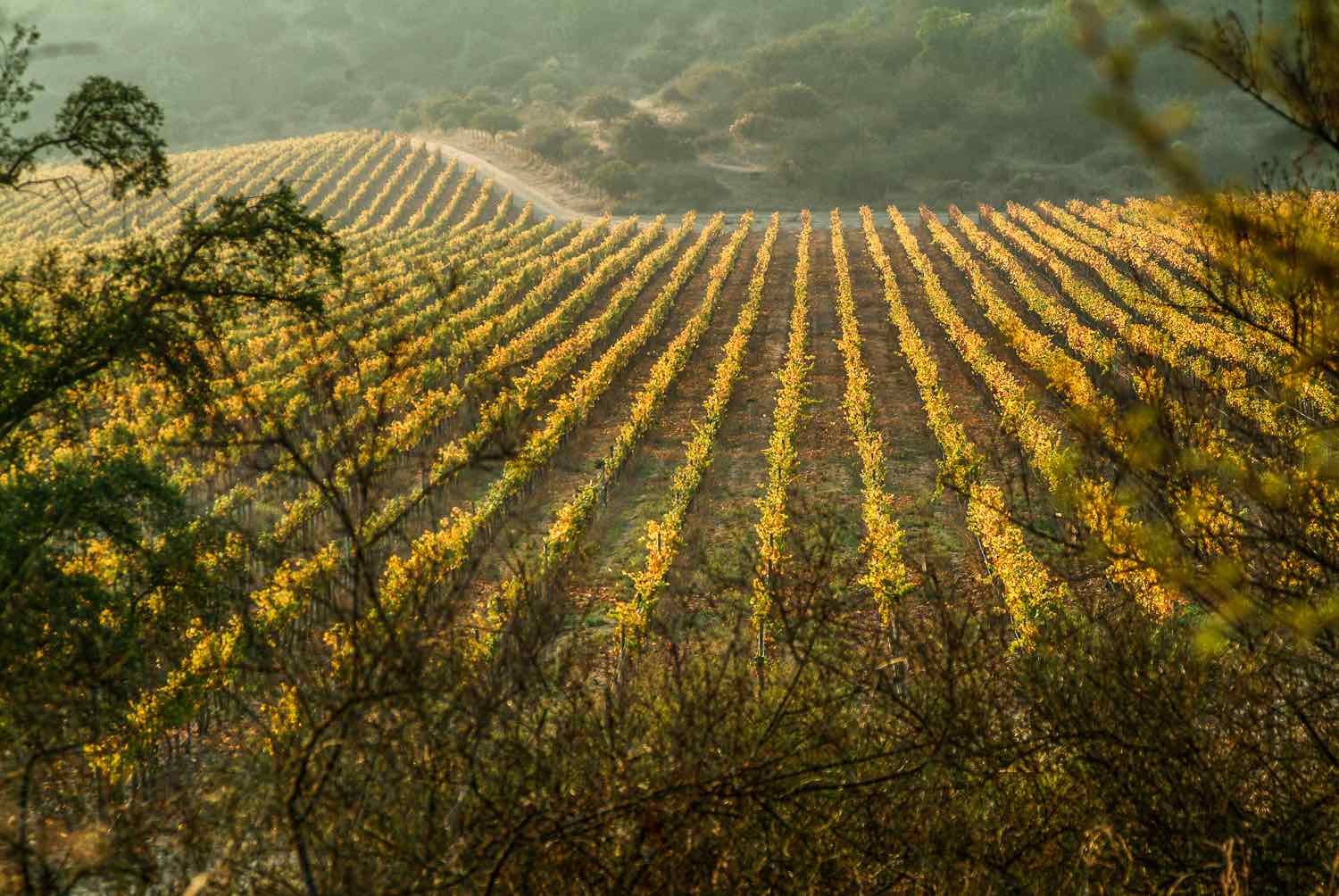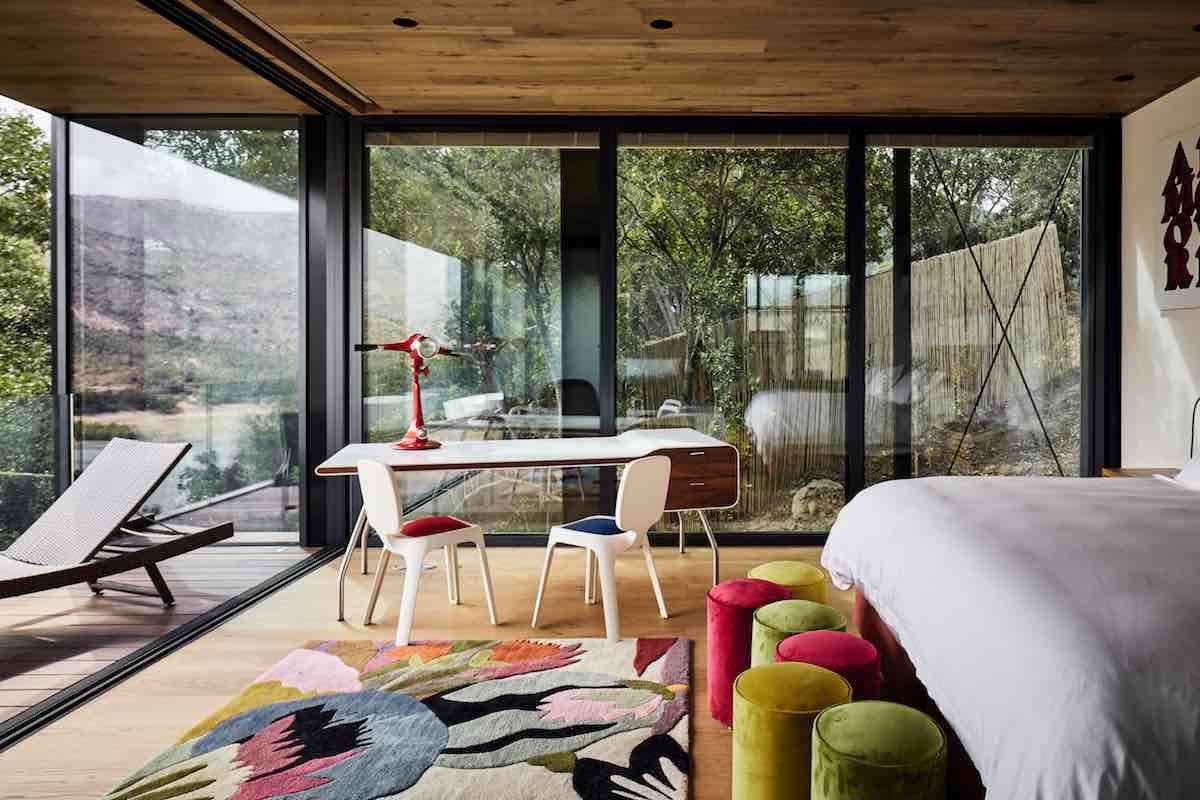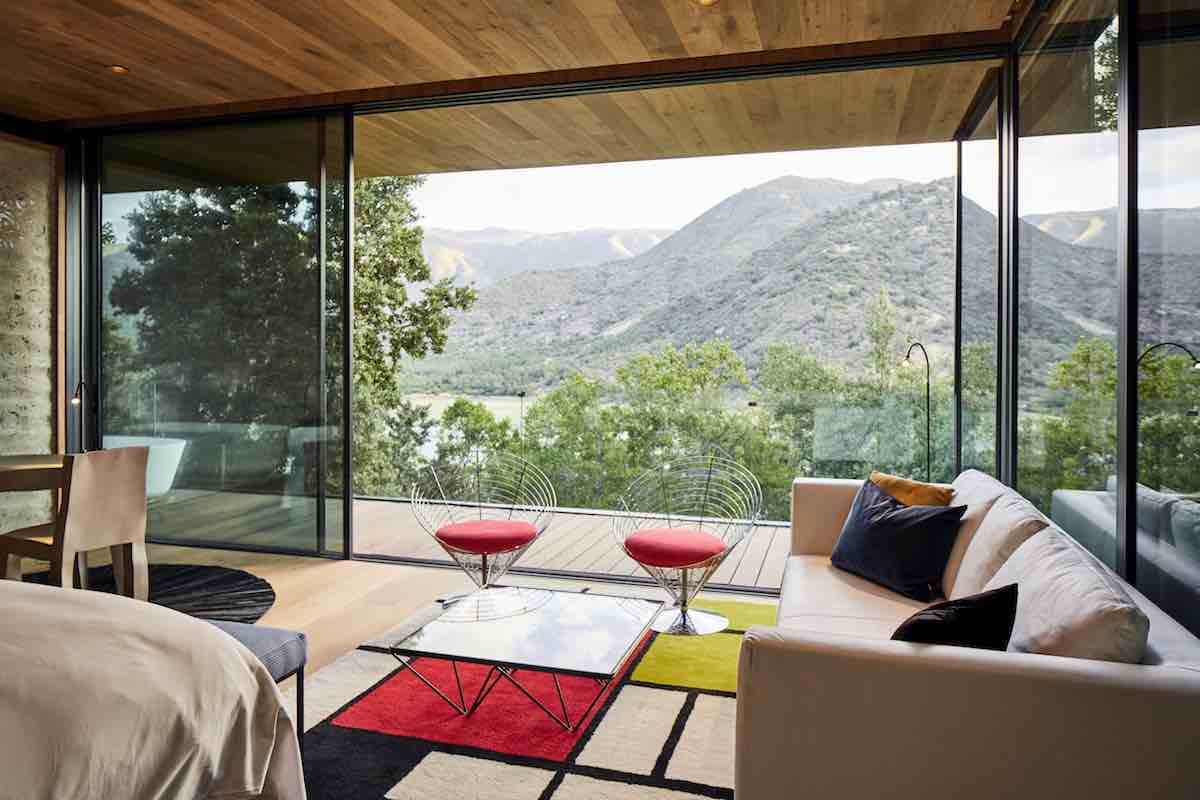 Bedrooms and bathrooms open onto private terraces, blurring the boundary between interior spaces and the outdoors. Guests can enjoy fine Chilean wines beneath the warm sun, serene moon, and brilliant constellations of the Southern Hemisphere.
Puro Vik houses feature a free-standing glass closet, museum-quality design furnishings, and wide-planked hardwood floors that continue from the bedroom to the terrace.
Each bathroom is unique, with marble curated from around the world. Handmade Japanese washi paper, set inside glass walls, creates elegant separation between the bedroom and bath.
Forward-Thinking Design & Art
The roof of each house is covered with wild grasses or solar panels, depending individual sun exposure and orientation.
In keeping with the Vik Retreat philosophy, avant-garde art and design play an integral role in Puro Vik experience.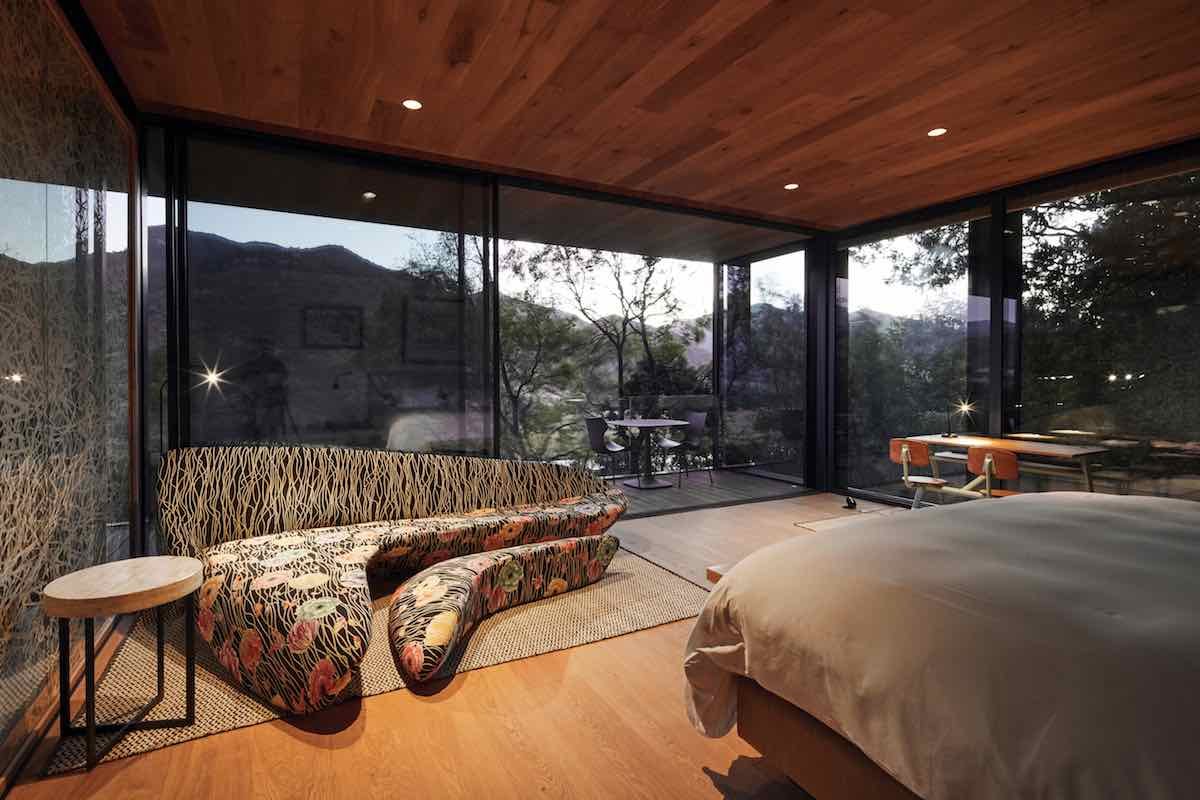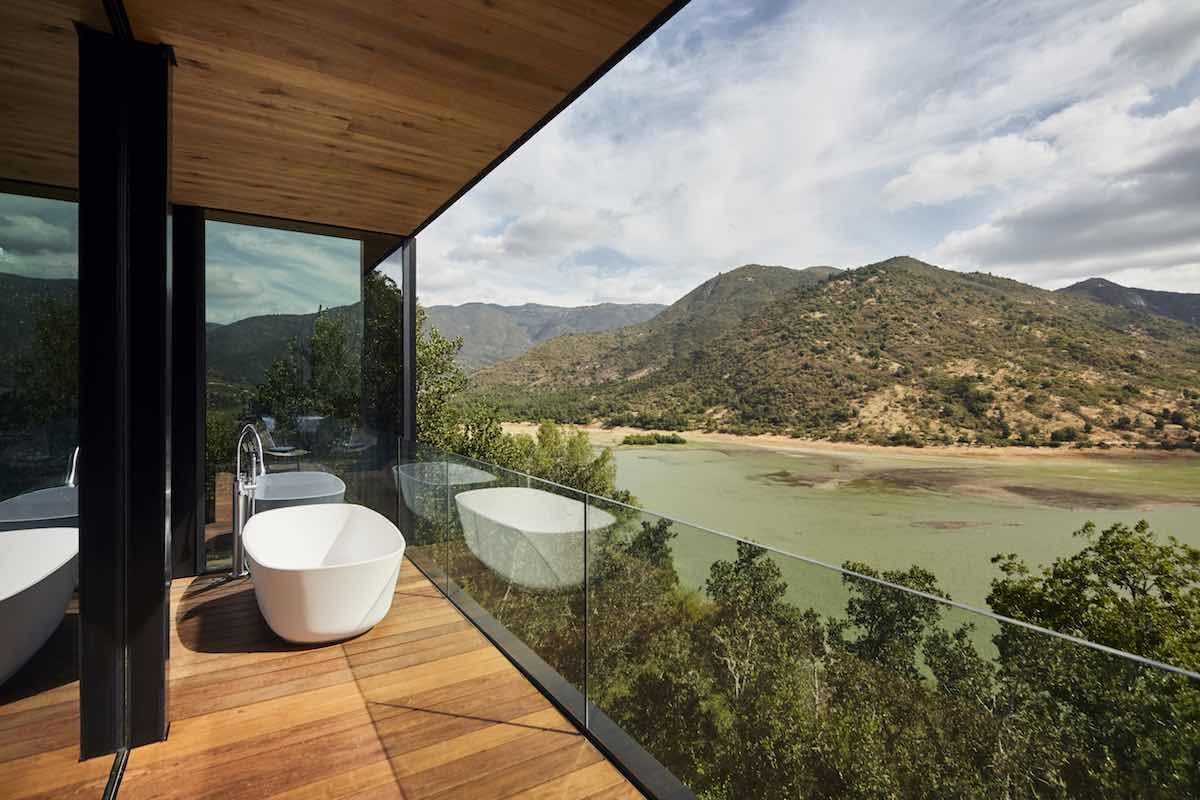 Each Puro Vik house has a unique personality and theme, among them:
Artifacts and Antiquities
Pop Art
Japan with Utagawa Hiroshige
The Art of Glass with Dale Chihuly
18th-century France
Holographic Art
Bohemian Design
Neon and Light
Site-Specific Art Installations
La Piu Belle (An Homage to the Most Recent Viña VIK Wine)
Fine Dining
Guests of Puro Vik enjoy flavorful Chilean cuisine and fine wines at the Milla Milla and Pavilion restaurants, with views of the vineyards.
Our rates include:
Buffet breakfast
Lunch with soft drinks and a glass of La Piú Belle wine per person (wine for adults only)
Afternoon tea
Dinner with soft drinks and a glass of Milla Cala wine plus two glasses of VIK wine per person (for adults – for children wine is not included)
Mini-bar with mineral water during the stay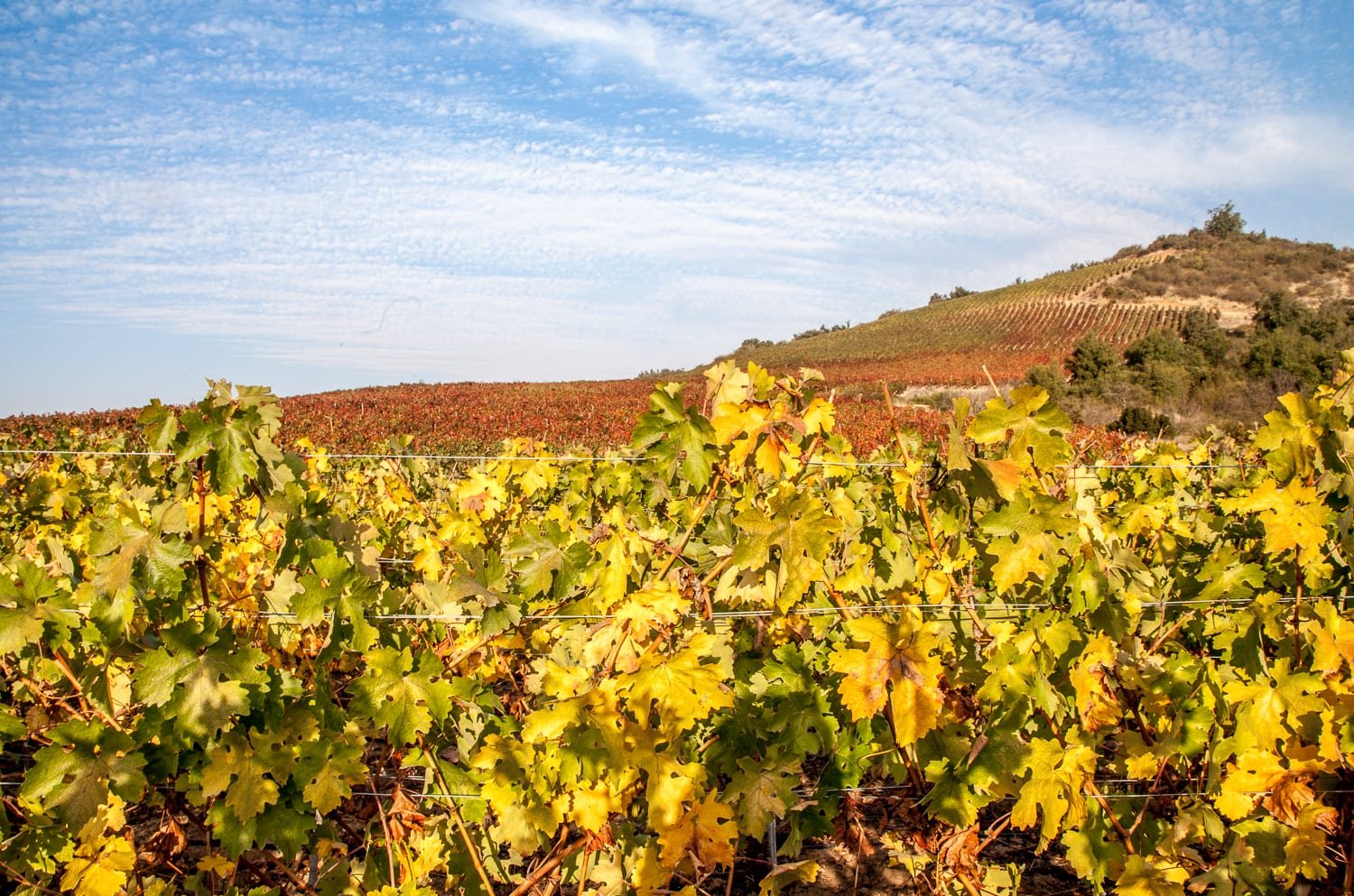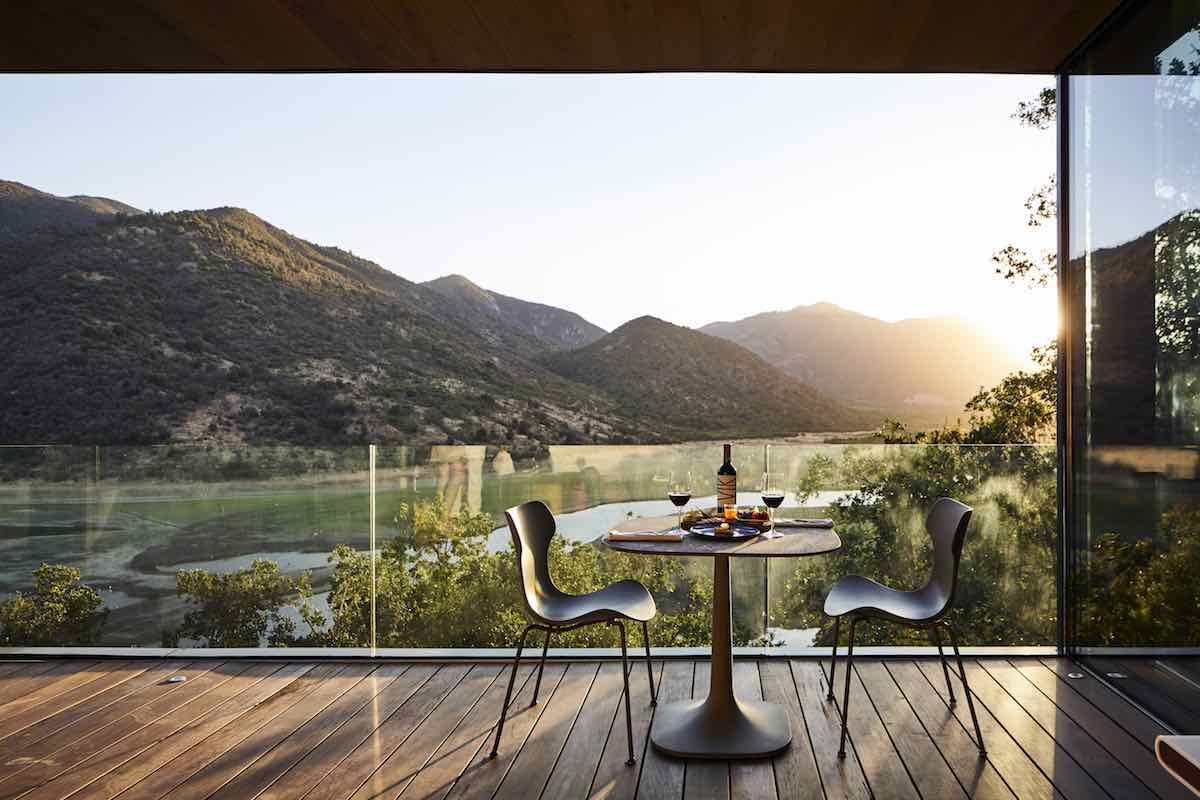 Leisure Activities
Guests at Puro Vik have access to the amenities at the neighboring, hilltop Vik Chile lodge:
Swimming pool and sundeck
Fitness center
Game room
Restaurant
Spa
A winery tour and tasting is also included, as are horseback rides, mountain biking, a picnic experience, birding, stargazing, and even paintball. Yoga and cooking classes are also available.
Puro Vik Helicopter Charters
Puro Vik is accessible via the Santiago airport, serviced daily from international airports around the world.
The property is a 2.5 drive from the airport.
Helicopter charters (private, one hour) can be arranged.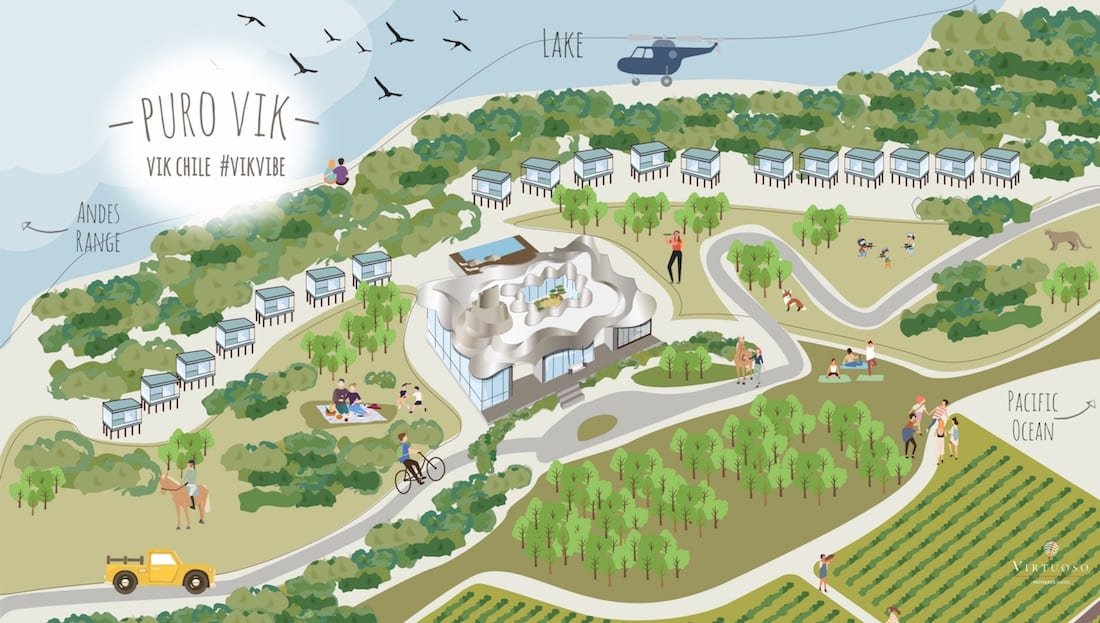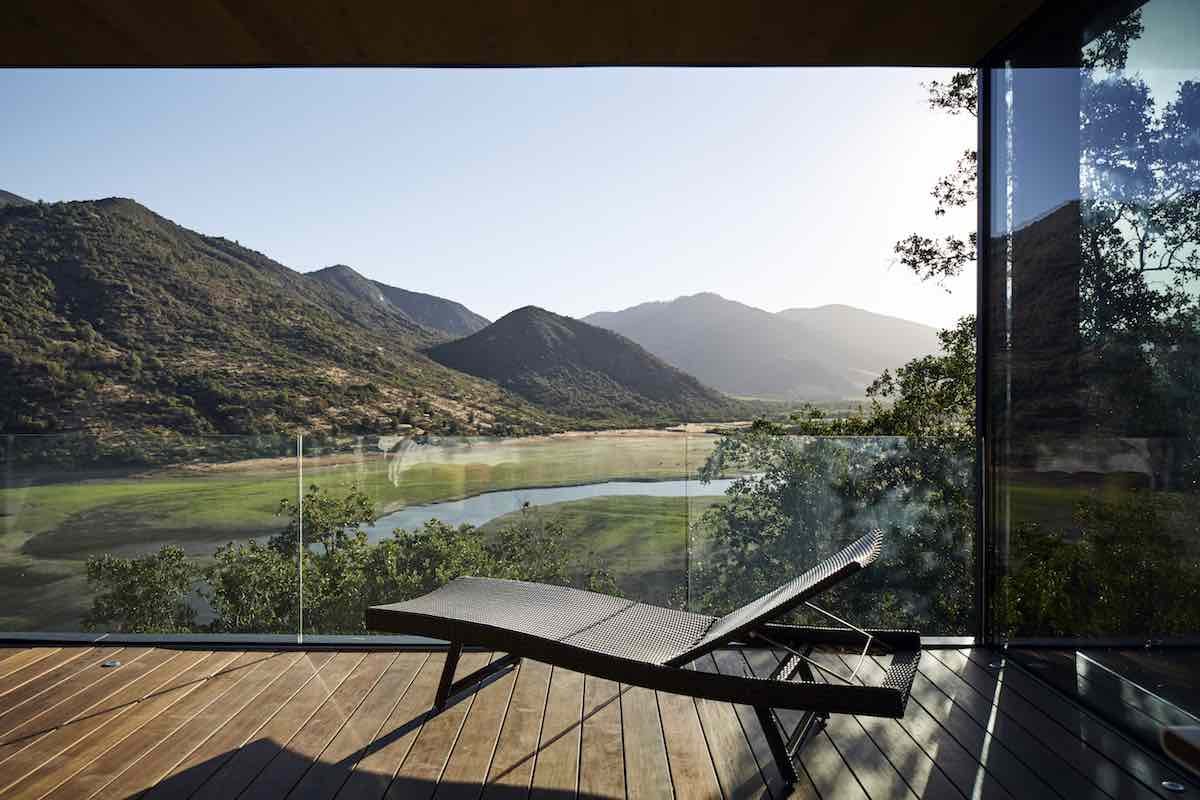 LANDED delivers the finest in custom, private travel to Central America, South America, and Antarctica. These regions are our passion; we know them first-hand and by heart. Speak with one of our expert travel planners today at 801.582.2100. We'll create the most exceptional trip of your life.