Puro Vik: Contemporary Design
Vik Retreats is an internationally-renowned collection of boutique hotels.
These retreats are well known for their unmatched settings and design focus; each room is the work of a different artist.  Service is personal and genuine.
"The most beautiful thing in the world is, of course, the world itself."

-Wallace Stevens-
Slated for launch in Spring 2019, Puro Vik represents the newest Vik concept, imagined by the innovative curators Alex and Carrie Vik.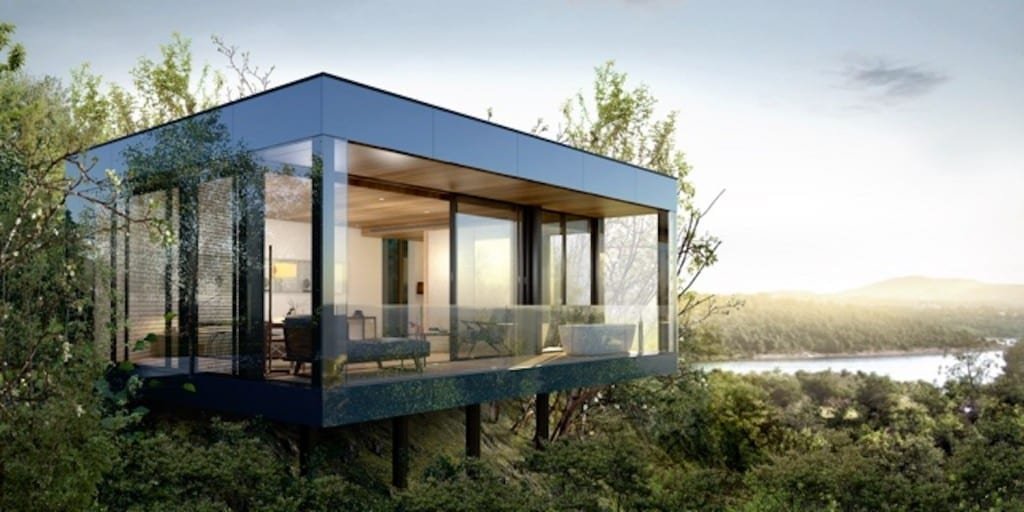 Perched on the rolling hills of their Vik Chile estate, Puro Vik will consist of 19 unique glass-walled villas, each offering guests new views of Chile's Millahue Valley.
Visitors to Puro Vik will have access to the full range of activities:
Winery Tours and Tastings
Horseback Riding
Biking
Hiking
Spa Services
Yoga
Cooking Classes
Enveloped by 11,000 acres of dramatic natural landscape, these contemporary architectural designs will provide unprecedented immersion into Vik vineyard.
Floor-to-Ceiling Glass Villas
Each villa will be constructed of floor-to-ceiling glass, eliminating visual borders with the surrounding treetops and foliage.
This unique design and spacing will ensure privacy, while allowing guests to drink in the dramatic vistas of the valley below.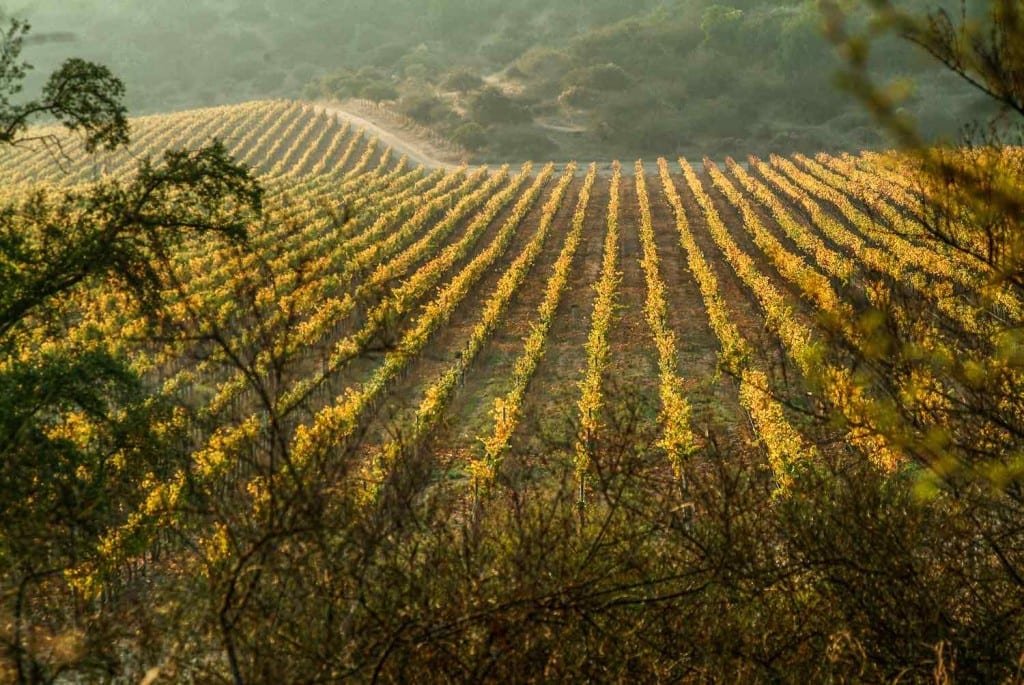 Bedrooms and bathrooms will open onto private terraces, inviting guests to soak in large tubs, sipping a glass of fine Chilean wine beneath the warm sun, serene moon, and vivid constellations of the Southern Hemisphere.
Pura Vik houses will feature a free-standing Italian designed glass closet, along with wide-planked hardwood floors—continuing from the bedroom out onto the terrace.
Each bathroom will be adorned with a unique marble from around the world, alongside handmade Japanese washi paper set inside glass walls—designed to create a discrete elegant separation from the bedroom
Forward-Thinking Art and Design
In keeping with the Vik Retreat philosophy, forward-thinking art and design will also play an integral role in Puro Vik experience.
Each Puro Vik house will feature a bespoke design, showcasing themes such as:
Artifacts and Antiquities
Pop Art
Japan with Utagawa Hiroshige
The Art of Glass with Dale Chihuly
18th century France
Holographic Art
Bohemian Design
Neon and Light
Site-Specific Art Installations
La Piu Belle (An Homage to the Most Recent Viña VIK Wine)
Green Innovation and Fine Dining
The roof of each house will be covered with wild grasses or solar panels, depending its individual exposure.
Guests of Puro Vik will enjoy Chilean cuisine and fine wines served at the Milla Milla and Pavilion restaurants, bathed in the surroundings of the VIK wine estate.
Leisure Activities
Guests of Puro Vik can spend their days enjoying treatments at the Vik Wine Spa, taking in the views from an infinity pool, and tasting fine Chilean wine.
Additional leisure activity options include:
Yoga
Horseback Riding
Mountain Biking
Cooking Classes
Puro Vik is accessible via the Santiago airport, serviced daily from international airports around the world.
Puro Vik Helicopter Charters
The property is a 2.5 drive from the airport.  Helicopter charters (one hour) can be arranged.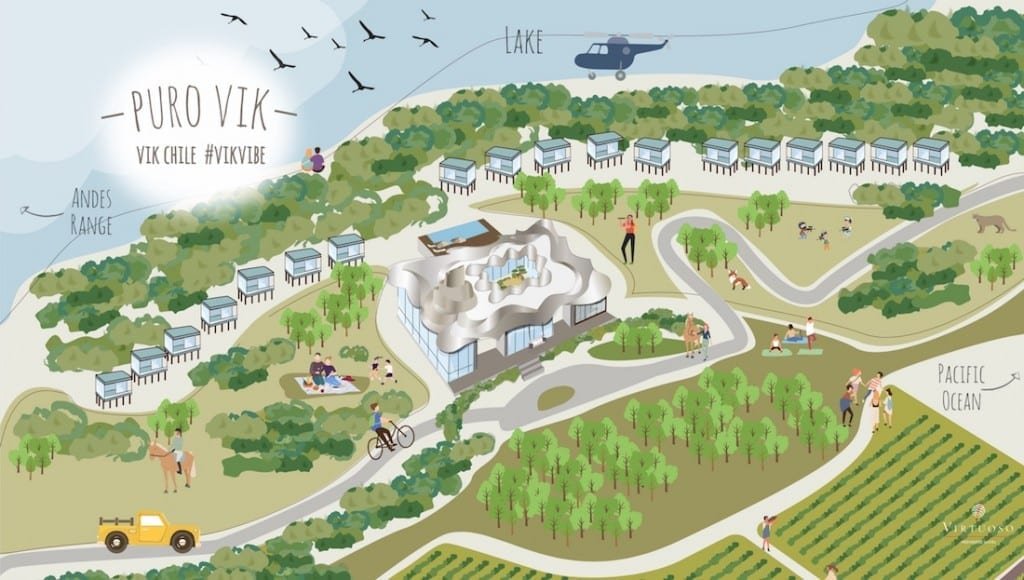 LANDED delivers the finest in custom, private travel to Central America, South America, and Antarctica. These regions are our passion; we know them first-hand and by heart. Speak with one of our expert travel planners today at 801.582.2100. We'll create the most exceptional trip of your life.