Family Travel in Patagonia
Patagonia is an adventurer's paradise, a region of natural beauty and wonder that is sure to thrill travelers of all ages. Having personally traveled to Patagonia multiple times with our own children, we can confidently say that it is a destination like no other. With its stunning natural beauty, diverse wildlife, and endless opportunities for adventure, Patagonia is the perfect playground for families who love to explore and make memories together.
In this article, we'll dive into why Patagonia should be on your family's travel list, what makes it special, and what activities you can enjoy with your kids while you're there.
[toc]
Is Patagonia good for kids?
Absolutely. You knew we'd say so. But that's not a sales pitch. It's a realistic appraisal by parents who have traveled to Patagonia with their own children —parents who are experts on travel in Patagonia but who, like you, once took their families to Patagonia for the first time.
Teens and tweens have most of the same options their parents have: hiking, biking, kayaking, puma tracking, and multi-sport outings. Hikes and horseback rides can be adapted for younger children, or we can pair off into groups based on desired levels of activity —one parent and guide per group. Everyone can enjoy cultural interactions, cooking classes, picnics, sailing, wildlife viewing, fishing, and river trips.
Why visit Patagonia as a family?
Patagonia offers a unique opportunity for families to disconnect from the fast-paced modern world and reconnect with nature. The region's stunning landscapes, wildlife, and outdoor activities will inspire a sense of awe and wonder in children and adults alike. Traveling as a family to Patagonia is an opportunity to spend quality time together, create lifelong memories, and build stronger family bonds.
What makes Patagonia special for families with children?
Patagonia offers a wide range of activities that are suitable for all ages. Whether you're exploring the region's glaciers, hiking its trails, or kayaking its fjords, there's something for everyone in Patagonia. Additionally, Patagonia is one of the safest and most welcoming regions in South America, making it an ideal destination for families.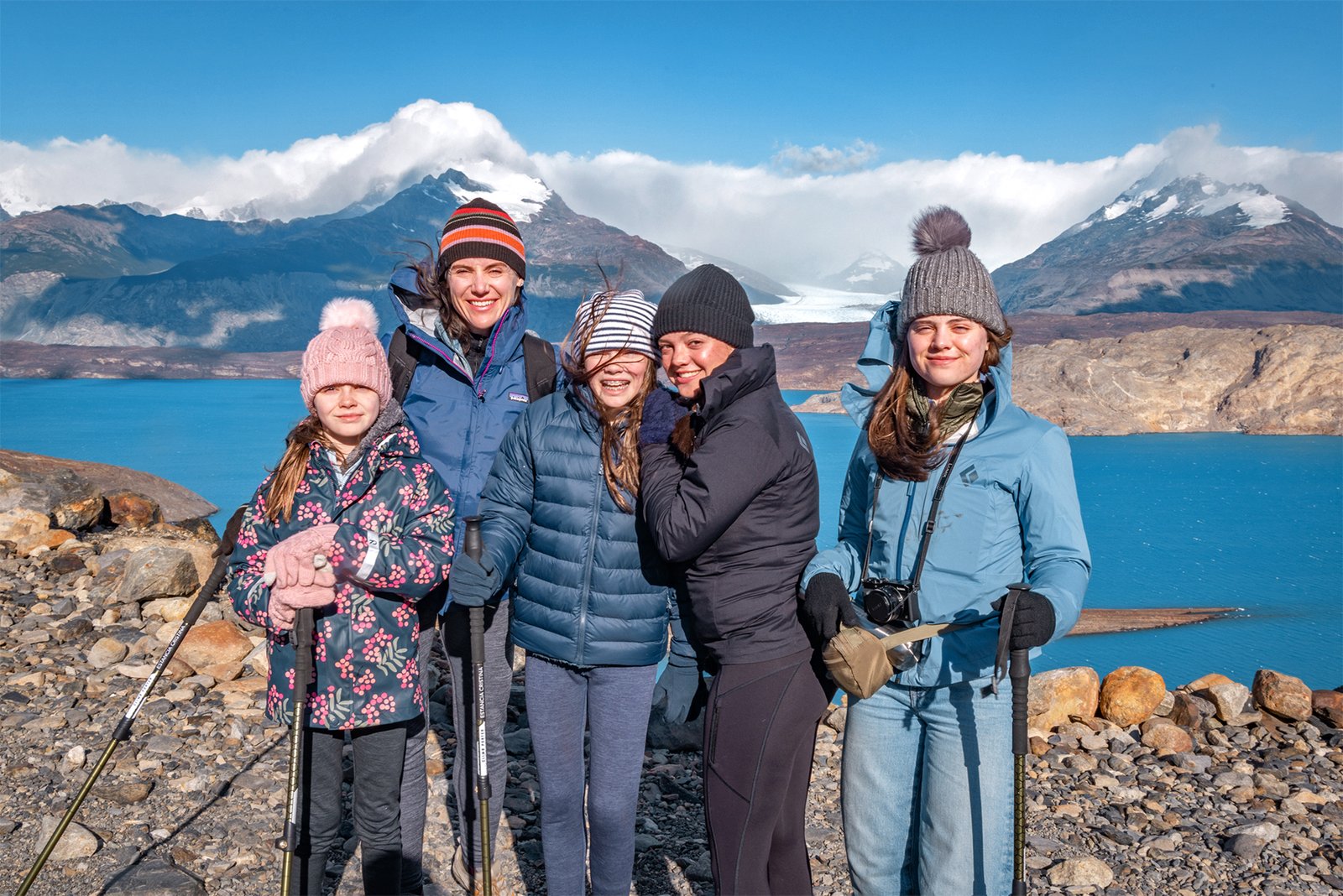 What is the recommended age for children to visit Patagonia?
Children of all ages are welcome and can enjoy Patagonia. We've helped clients travel throughout Patagonia with teens, tweens, young children, and babies in arms. A few lodges do have minimum ages, but that's usually for stays devoted to trekking or fishing. More often, you'll find that some of the activities (technical treks, kayaking, horseback riding) are restricted to travelers who demonstrate the necessary stamina, self-awareness, and body control. Sometimes that means a minimum age of 12 or 14 for those activities.
If you have the opportunity to travel to Patagonia with your children, take it. We've adapted active itineraries for families with children as young as 5 years old. Some parents have opted for kid-carrier backpacks, allowing the whole family to enjoy a challenging hike.
One other consideration is travel time. Some of the best places in Patagonia have retained their special character in part because they are not so convenient. Drives of 5.5 hours are not unheard of. Where possible, we can limit travel times through airport selection, and schedule drives during a time of day when naps are likely.
What family activities are available in Patagonia?
Here are some of our favorites family activities:
Hiking
Patagonia is home to some of the most breathtaking hiking trails in the world, as well as impressive national parks such as Torres del Paine. Whether you're looking for an easy walk or a challenging trek, there's a trail for every level of fitness and experience.
Glacier exploration
Children and adults alike will be fascinated by the massive glaciers that dot the Patagonian landscape, the most renowned being the Perito Moreno glacier. There are many ways to explore these natural wonders, from hiking on the ice to taking a boat tour.
Wildlife watching
Patagonia is home to a diverse array of wildlife, including guanacos, pumas, and Andean condors. Children will love spotting these majestic creatures in their natural habitat.
Horseback riding
Patagonia is famous for its horse culture, and riding through the region's pristine wilderness is a great way to experience its natural beauty.
Just about every activity can be modified for families with young children. Think tandem horseback rides; patient, fun-loving guides; the wonder of seeing unfamiliar wildlife; support vehicles on standby for tired legs. We've even modified kayaks to better fit young travelers.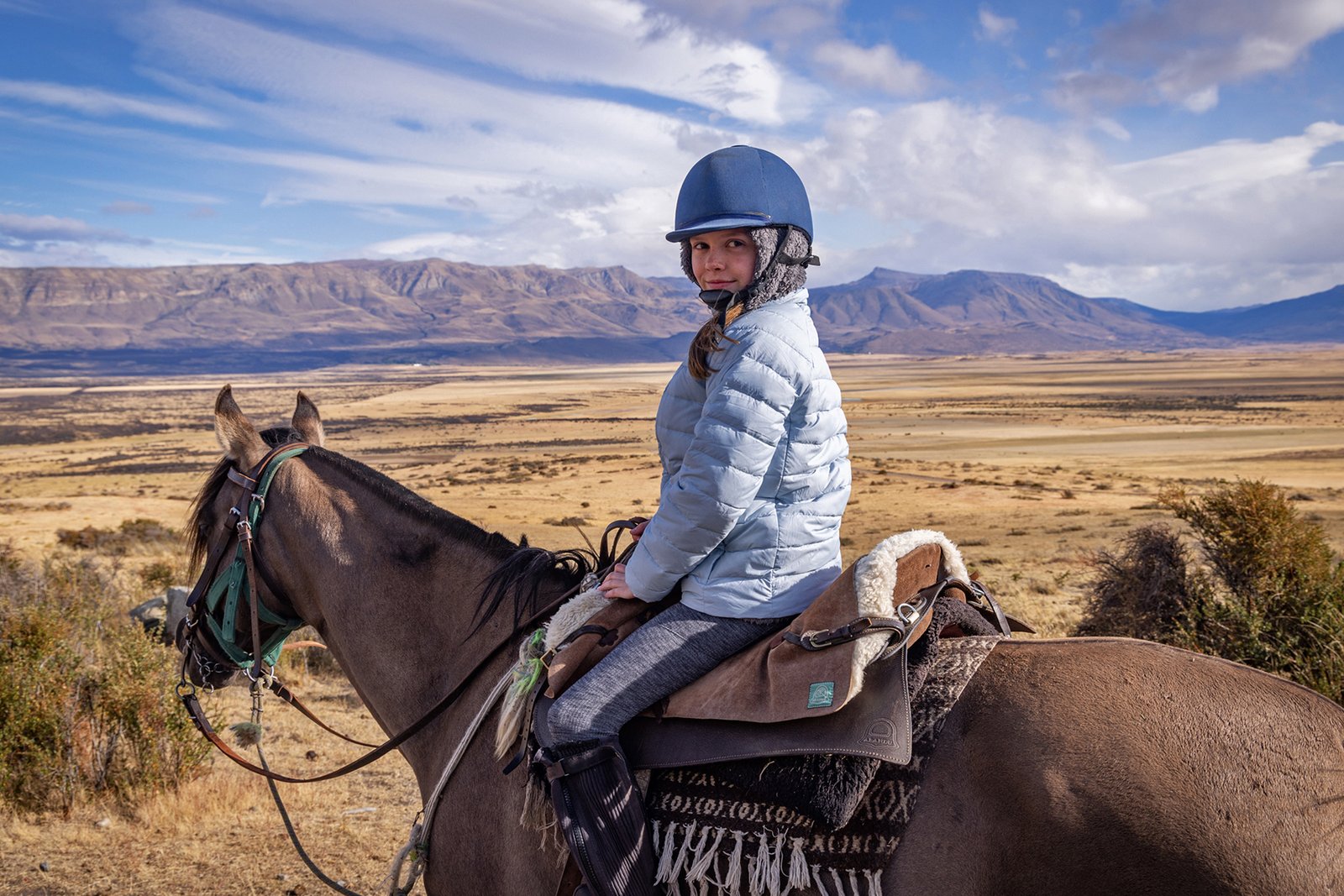 What is the best time of the year to visit Patagonia with kids?
If you have any chance to visit Patagonia with your family, take it! The best time to visit Patagonia with kids depends on what activities you have planned. The region's high season is from December to February, when the weather is warmest and most activities are available. However, this is also the busiest time of the year —many of the best lodges and guides must be reserved well in advance.
The shoulder months —October, November, March, and April— offer more solitude and color. Travel can be arranged with less lead time. Foliage and wildflowers amplify the landscape. Wildlife breed and young arrive. These are our favorite months to travel in Patagonia.
The most popular times for families to visit are during school breaks. For North American and European visitors, those months are March and April (Spring Break), and December (for the year-end holidays).
What to pack when traveling with children to Patagonia
When traveling with children to Patagonia, it's important to pack for the region's unpredictable weather. Layers are key, as temperatures can vary greatly throughout the day. Be sure to pack warm clothing, waterproof outerwear, sturdy hiking shoes, and plenty of sunscreen and insect repellent. Additionally, it's a good idea to bring along some activities and games to keep kids entertained during downtime.
You can find LANDED's complete Patagonia packing list here
Why LANDED?
We know because we go. We're able to advise you not just as travel designers, but as parents who have been there with our kids. We love Patagonia, and know your family will too, with the right planning.
If you're thinking about taking your family to Patagonia, speak with an expert travel designer at LANDED. We take the friction out of travel, so you can enjoy the moments and make memories. We'll help you sort through the options and find the perfect fit.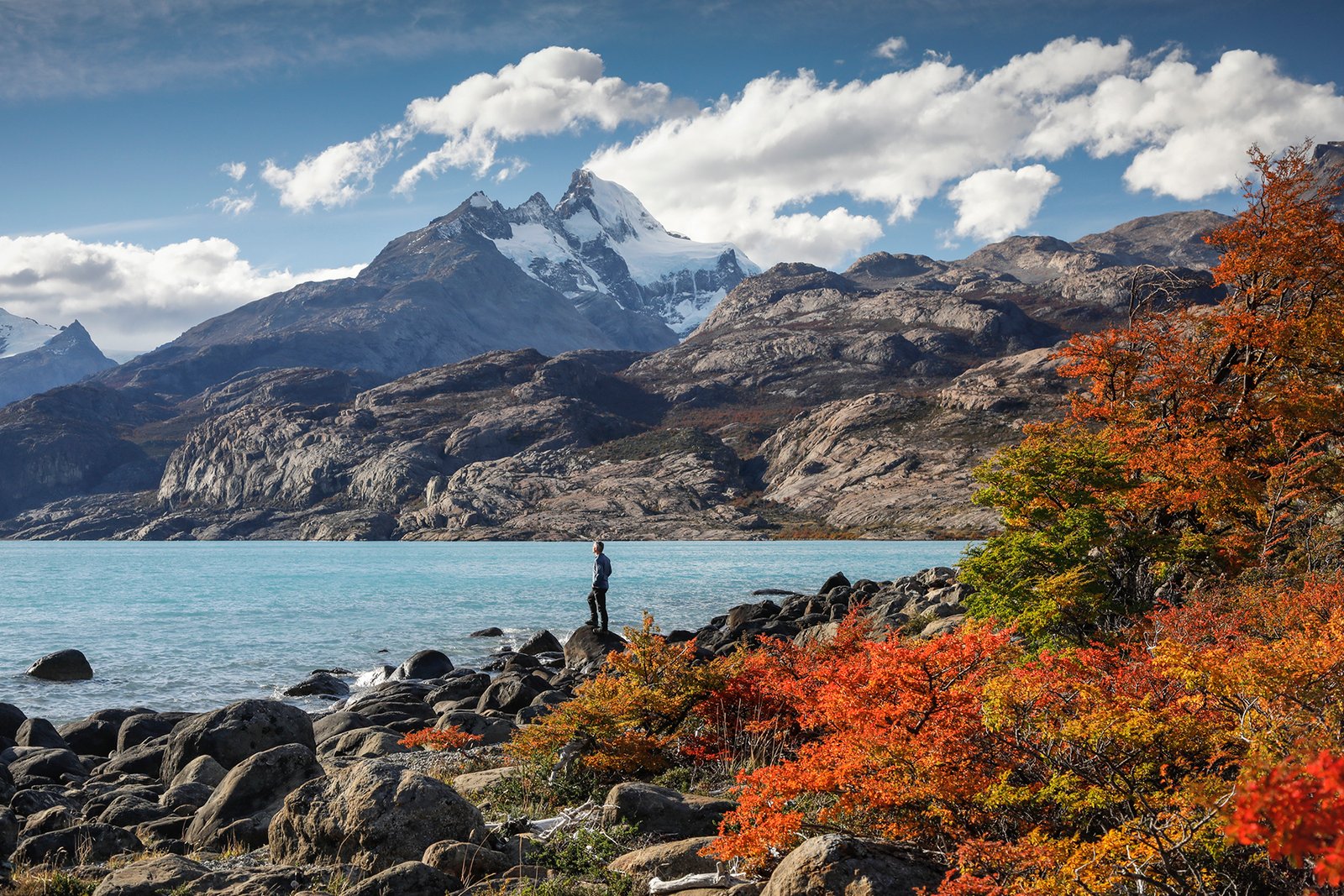 Dreaming of Patagonia? LANDED provides personalized, custom travel within Central America, South America, and the Antarctic. We'll create a unique itinerary plan tailored to your interests and dreams. Experience the trip of a lifetime. Speak with one of our expert travel planners today at 801.582.2100.