Vila da Santa Hotel is a boutique, family-owned hotel located in the historical heart of Buzios. The hotel offers a bit of white-and-blue Mediterranean charm, warmed on Brazil's sunny Atlantic Coast. Artifacts, mementos, and simple treasures from Italy and Elba are hidden throughout the sunny courtyard.
A short walk in your Havaianahs will take you to the historic church and the beaches of Ossos, Azeda, and Azedinha. On foot, you can reach the famous Rua das Pedras (Street of Rocks) and the Orla Bardot (Bardot Boulevard) within a few breezy minutes. Some of our favorite cafes and ice cream shops are located a block or two outside the front door.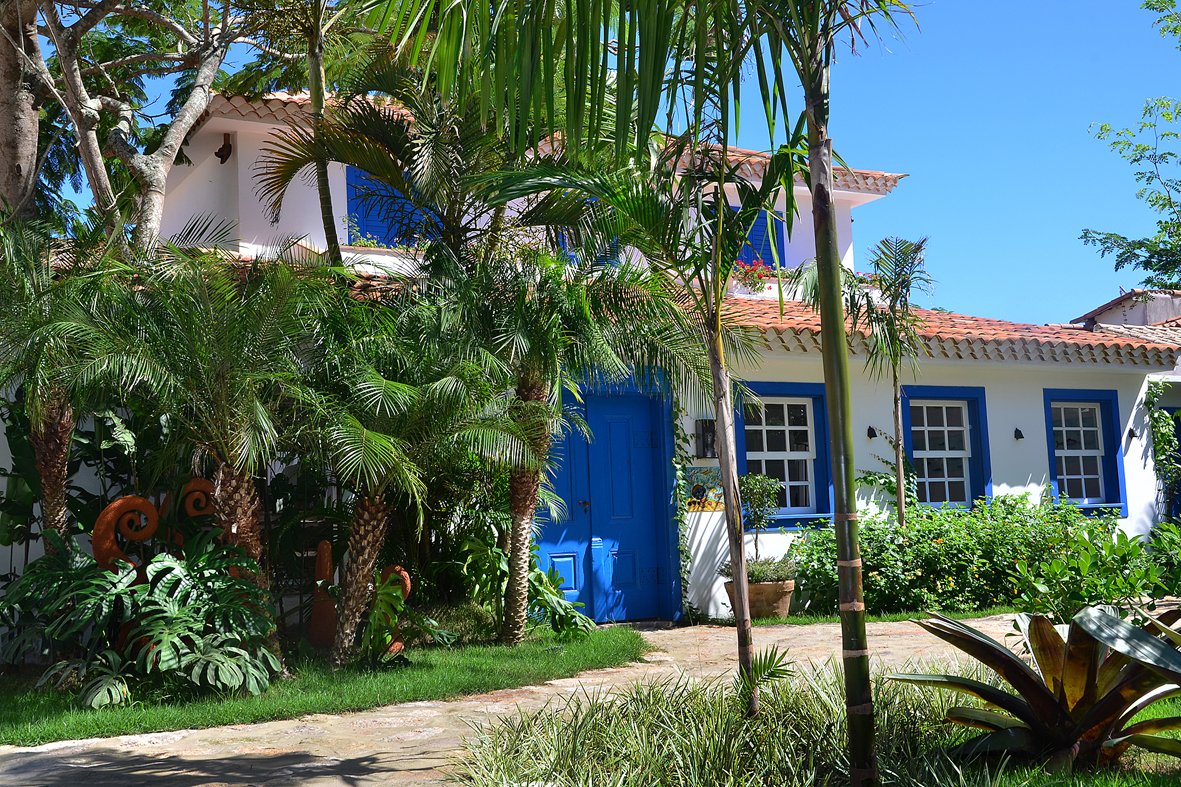 Amenities
Guests Vila da Santa Hotel can enjoy the lounge, library and fireplace, bar, restaurant, and spa with sauna and jetted tub. The central patio has two small pools, one of which is heated.
A fishermen's house from the 1940s was renovated to create the hotel's reception, and all the color and quirk was lovingly retained.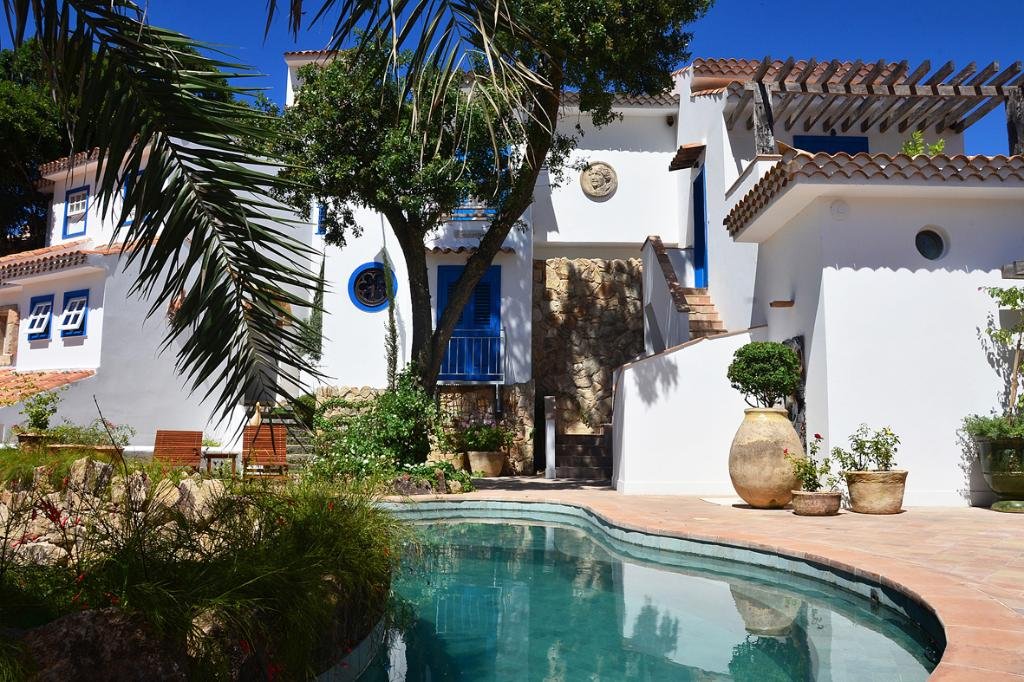 Accommodation 
Vila da Santa has 24 guest rooms. Each has air conditioning, TV, minibar, security box, Wi-Fi, Portuguese 300-thread-count bed linens, and hypoallergenic pillows.
Some suites are situated at the hotel's Secret House. With approximately 3,229 square feet, this house rests behind the main courtyard, across the lane from Ossos Beach.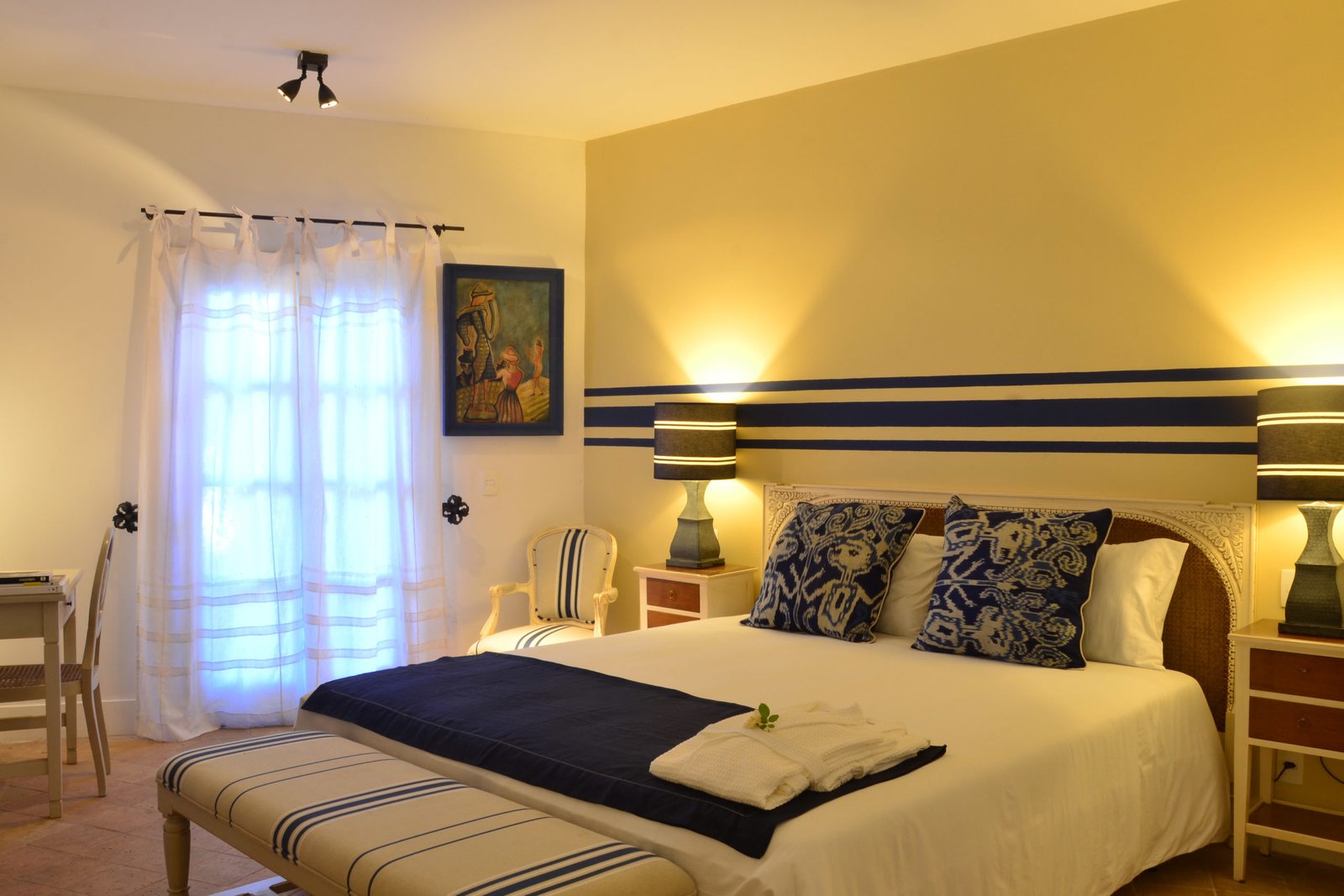 Master Suite
Measuring approximately 646 square feet, the Master Suite overlooks the sea and the Ossos Square from its two balconies. Its furnishings include an antique cabinet, an English bathtub, and an Indian king-size bed.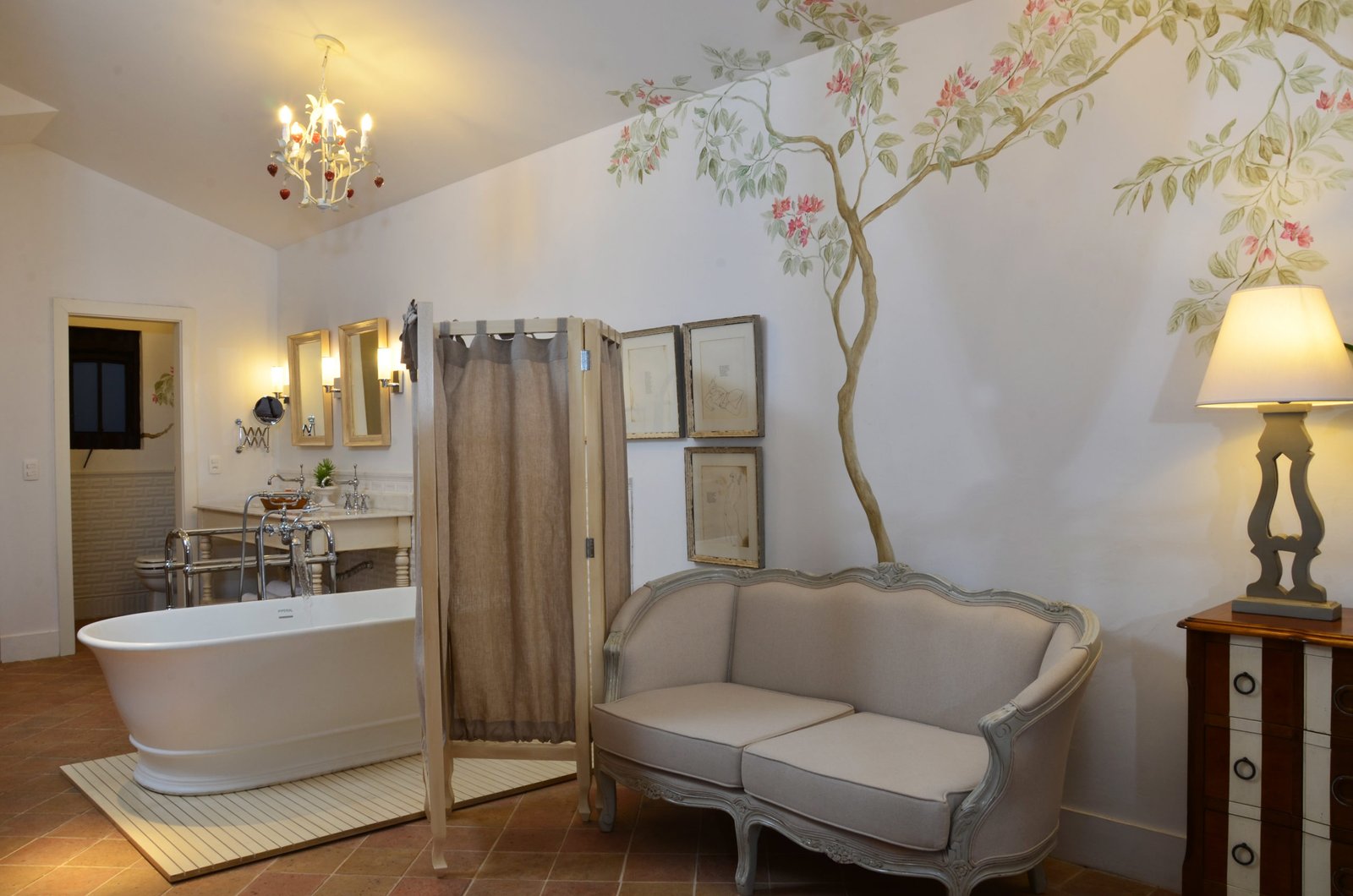 Premium Suite
The hotel's four Premium Suites range in size from 377 to 484 square feet. Three of them are located on the highest floor of the hotel, overlooking the pools, Ossos Park, and Ossos Beach. The other is located at the Secret House.
Rooms can be furnished with either a king-size bed or two twin-size beds. A third bed can be added upon request.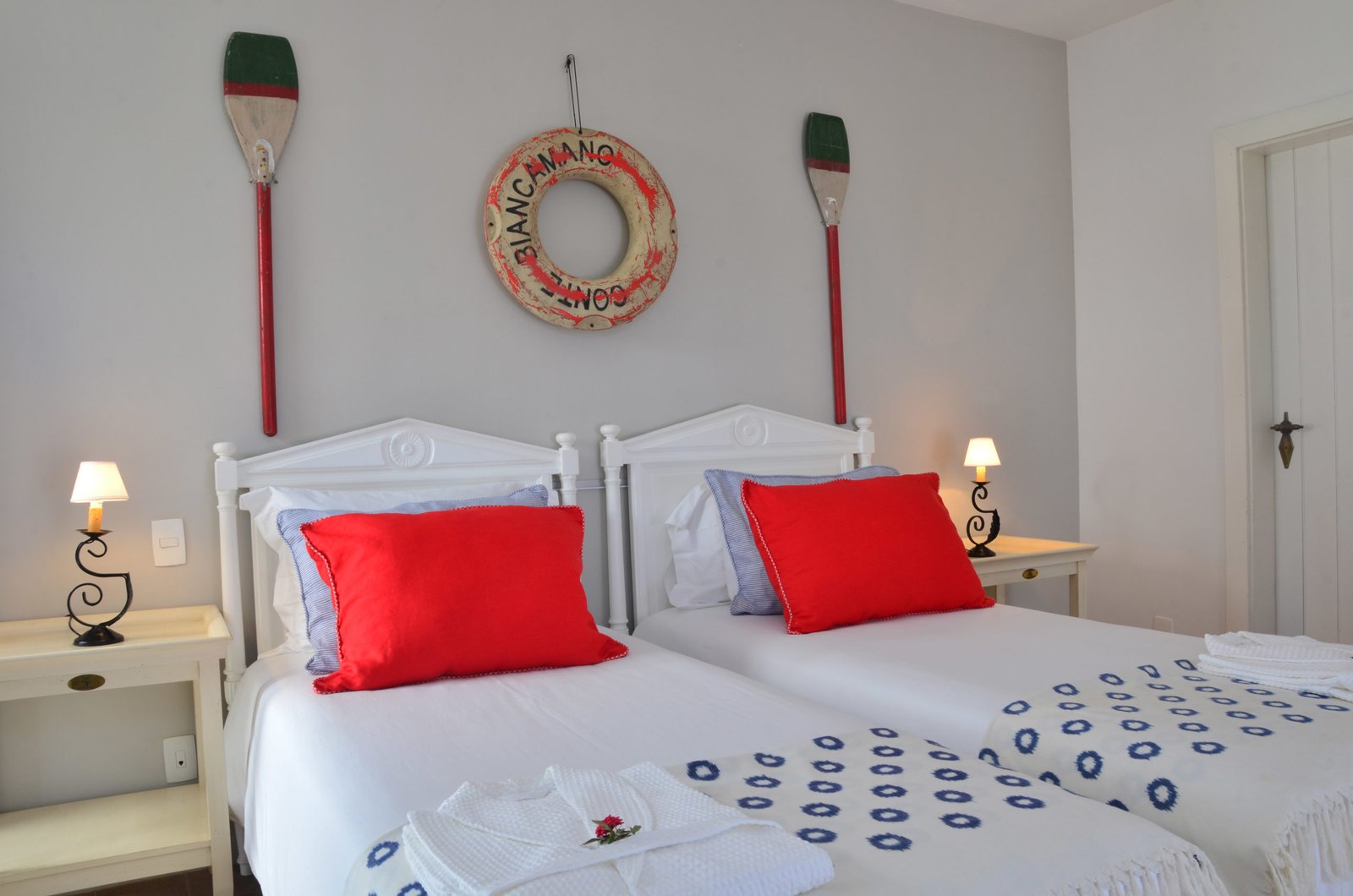 Deluxe Suite
Measuring approximately 366 square feet, the four Deluxe Suites at Vila da Santa are located on the first floor, accessible by a stairway. Deluxe Suites are furnished with a queen-size bed. We stayed in two of these neighboring rooms on a trip with our family, and loved the arrangements.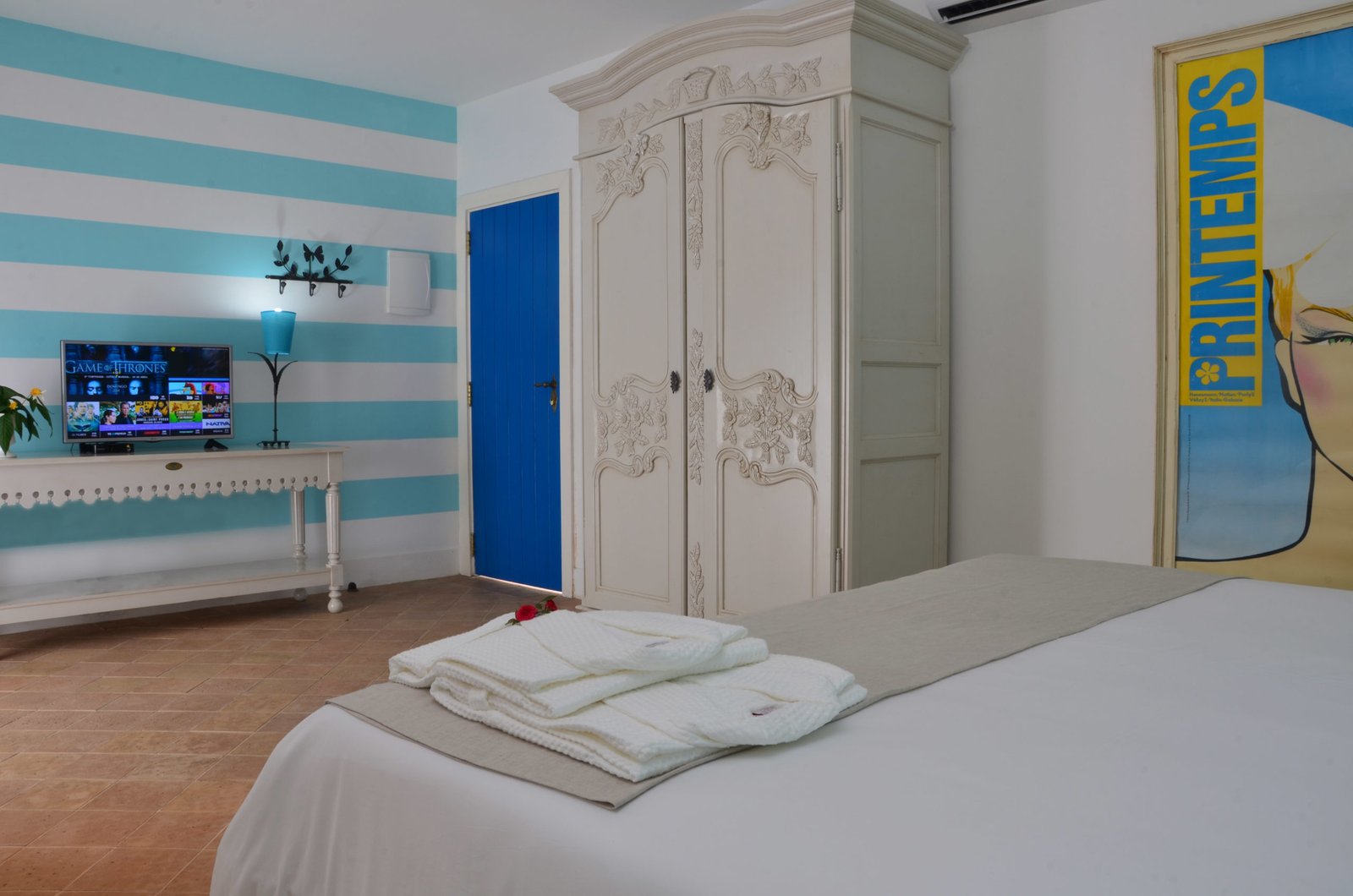 Superior Suite
The five Superior Suites measure approximately 323 square feet. They are located on the first floor. Suites 7 and 8 can be connected for families with children. Suites 16 and 17 can accommodate a third bed upon request.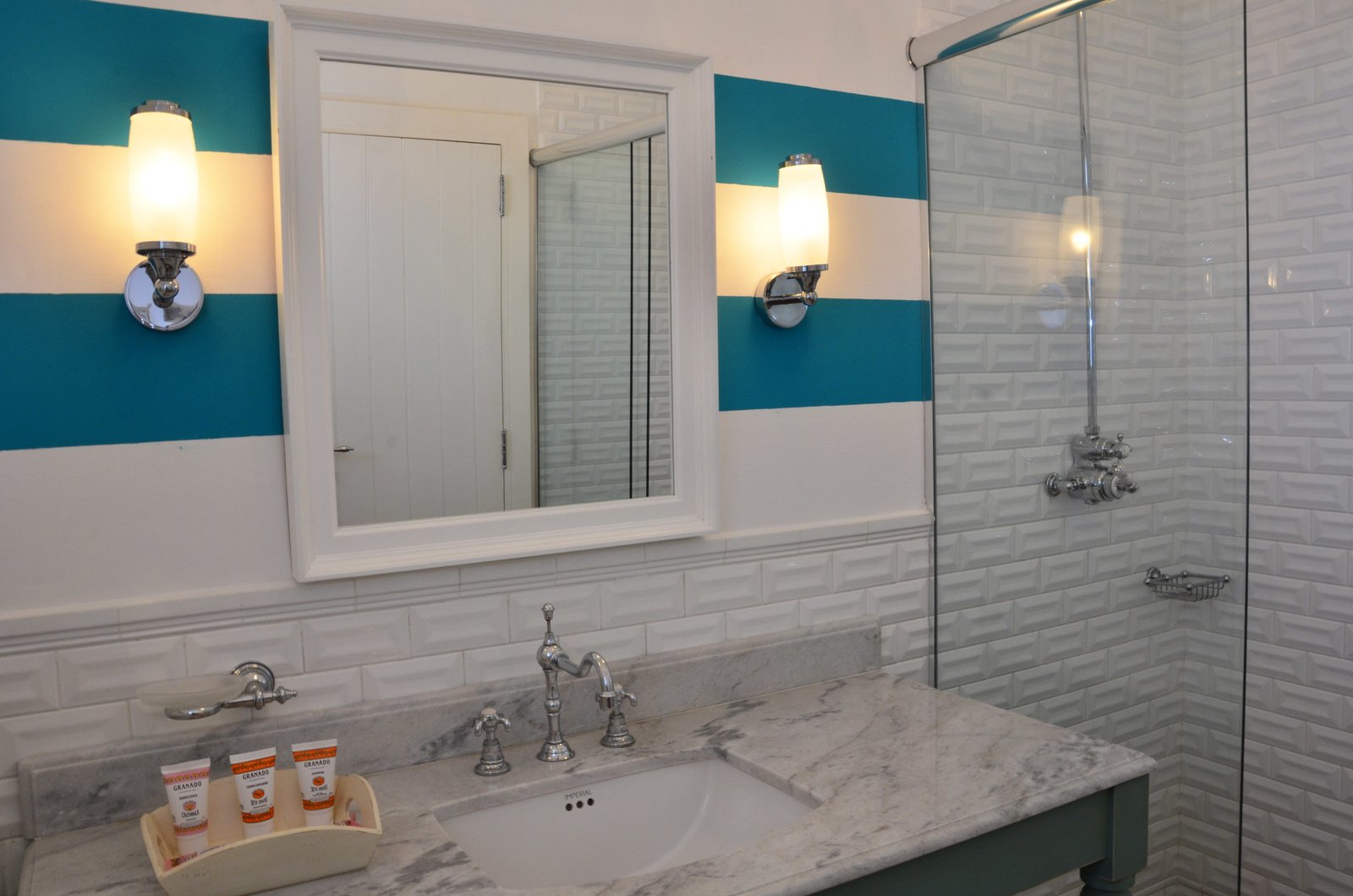 Classic Suite
The six petit Classic Suites at Vila da Santa range in size from 280 to 344 square feet and are located around the courtyard water feature–the hotel's well of happiness. Five suites are located on the ground level and have access to a private inner garden. Suite number 5 is designed for guests with reduced mobility. Suite 6 is located on the first floor. Classic Suites are furnished with a queen-size bed. These "suites" are small, without a separate living area.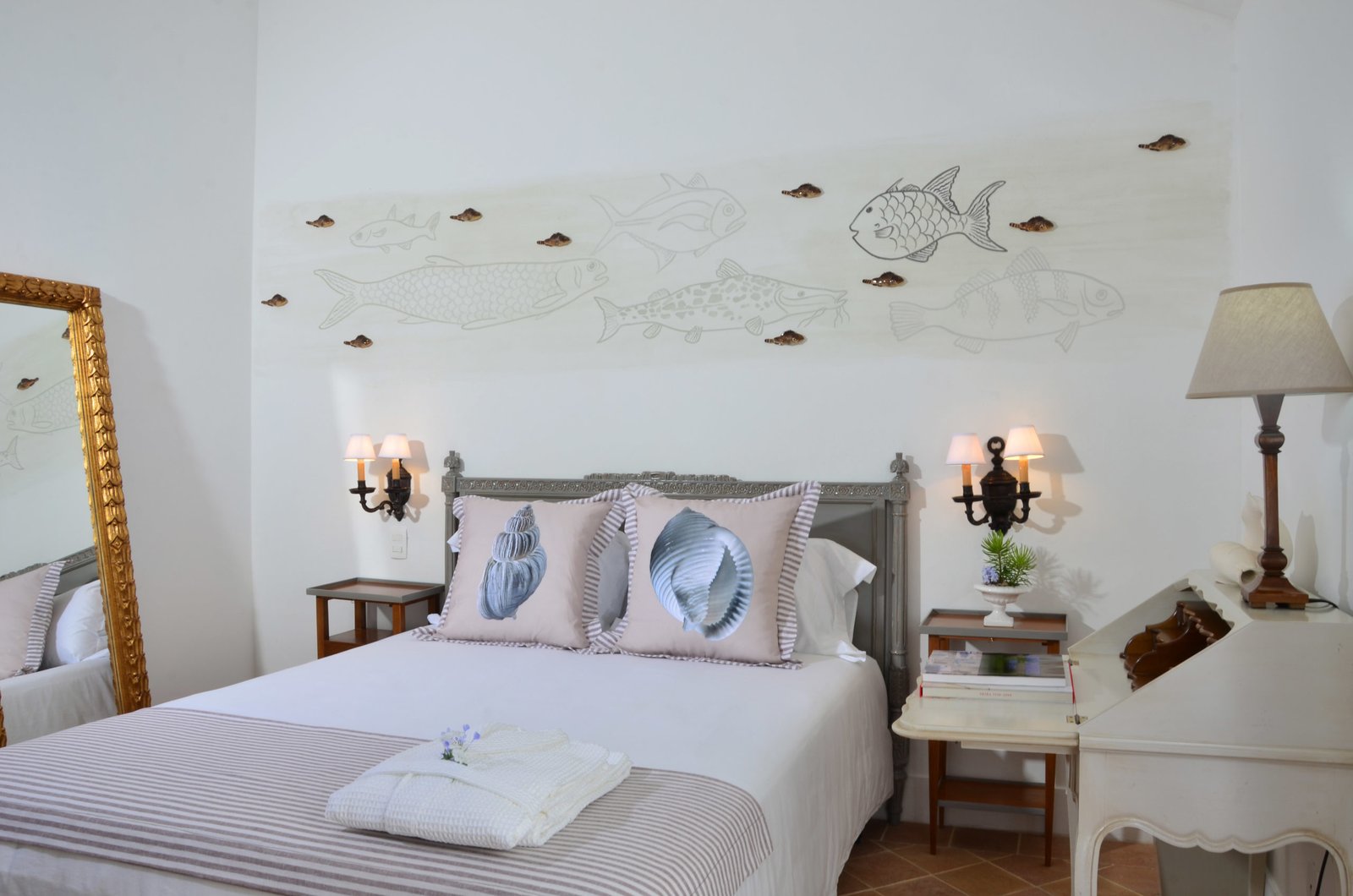 Junior Suite
The three Junior Suites are located on the ground floor of the Secret House. Junior Suites have direct access to the courtyard across the lane from Ossos Beach. Each measuring approximately 172 square feet, these rooms are available in double or twin setting.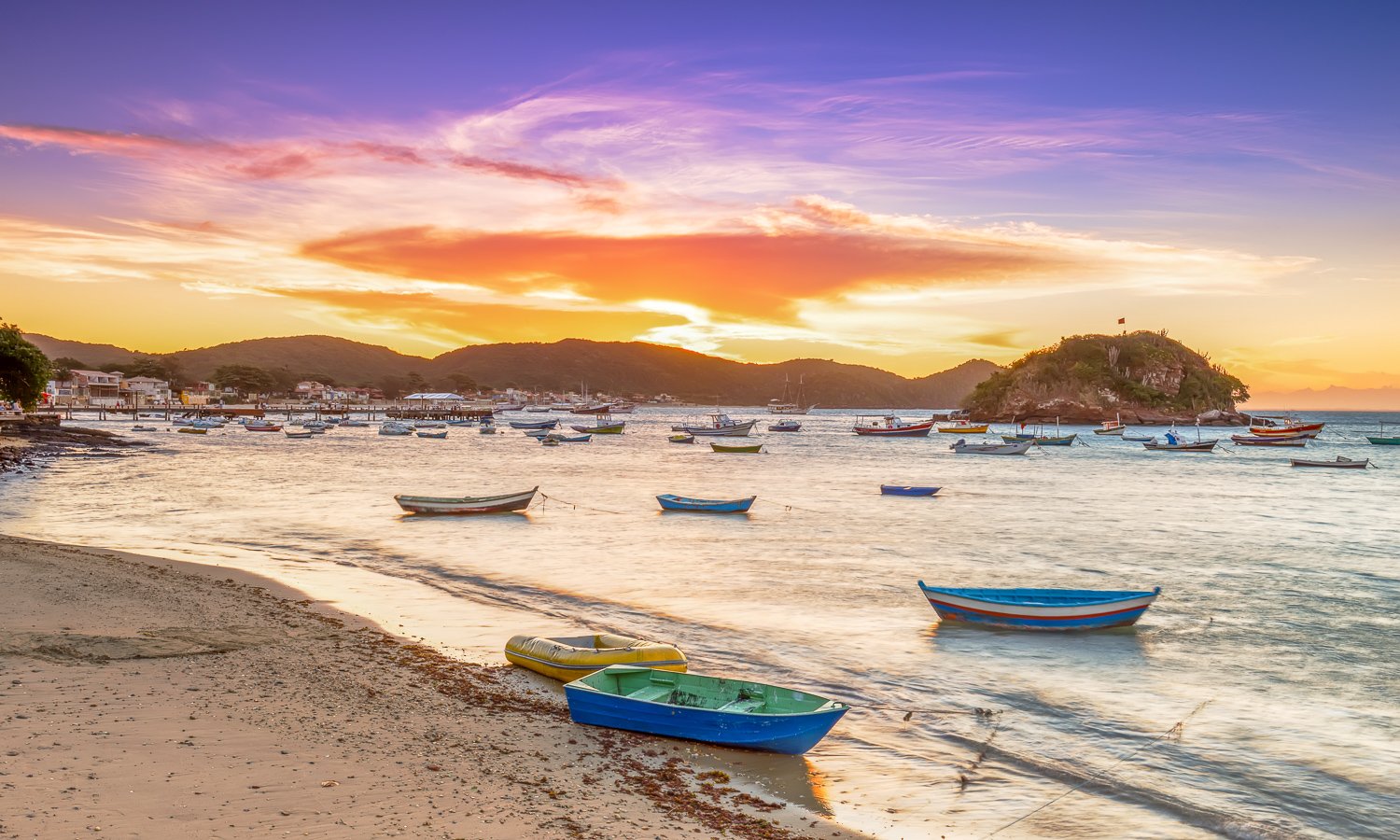 ARE YOU CONSIDERING A STAY AT VILA DA SANTA? LANDED PROVIDES PERSONALIZED, CUSTOM TRAVEL WITHIN CENTRAL AMERICA, SOUTH AMERICA, AND THE ANTARCTIC. WE'LL CREATE A UNIQUE ITINERARY PLAN TAILORED TO YOUR INTERESTS AND DREAMS. EXPERIENCE THE TRIP OF A LIFETIME. SPEAK WITH ONE OF OUR EXPERT TRAVEL PLANNERS TODAY AT 801.582.2100.