Reopened in 2013, Wish Hotel da Bahía is a portal to Brazilian style. The hotel's lobby is a masterwork–a collection of bas relief murals, custom woodwork, and modernist furnishings. Originally opened in 1947 as Hotel da Bahía hotel, the structure embodies the nation's post-war optimism and elegance. With more than 370 works of art, Wish Hotel da Bahia was listed as a State Cultural Property in 2010.
Wish Hotel da Bahia is…imperfect, but ambitious. We love its sense of place and applaud its preservation function. If you're a good sport, and delight in the mid-century design ethic, let's put on some Bossa nova and talk about this option.
The reception area is crowned by a concrete mural created by Carybé and Bahian artist Nadia Taquary. Outside, in the Passeio da Vitória restaurant, the "Revoada de Pássaros" is sculpture by Tatti Moreno. The Genaro de Carvalho restaurant, named after the artist, is paneled in a vibrant Cubist mural. Around the pool, a Vidrotil tile mural by Fernando Duarte simulates a forest.
The elevator banks, hallways, and guest rooms display a disbursed collection of 300 original photographic prints by Pierre Verger; six engravings by Di Cavalcanti; 49 engravings by Calasans Neto; and works by Emanoel Araújo, Julio Espinosa, and Caetano Dias. But the hotel isn't overwhelmed with objets d'art; long hallways and warm wood accents provide a counterbalance–a negative space that makes each piece pop.

Amenities
Among the Wish Hotel da Bahia amenities are a spa with a sauna, a fitness center, a wine cellar, an outdoor pool, two restaurants, and a bar. You're not far from major thoroughfares, the Pelourinho, and Salvador's best boutiques and cafes.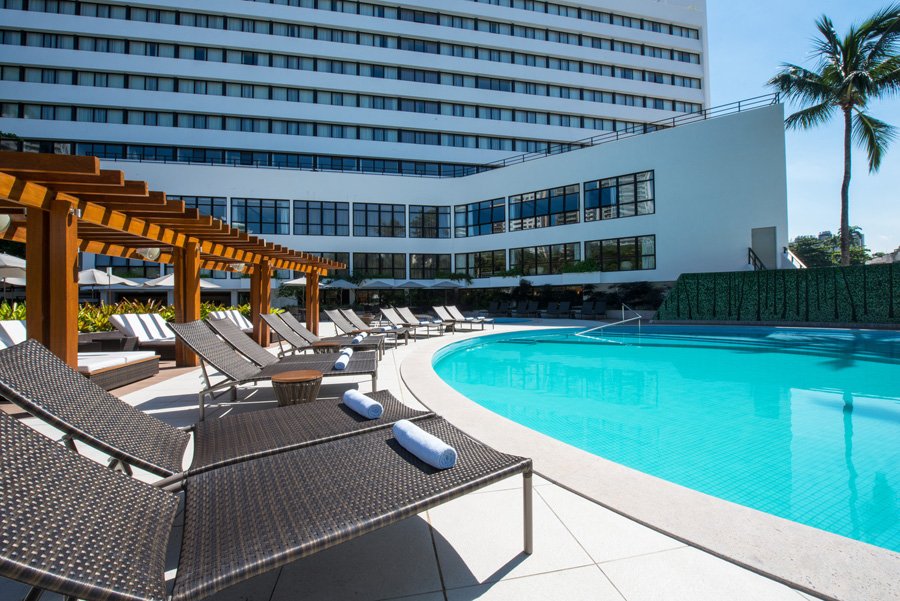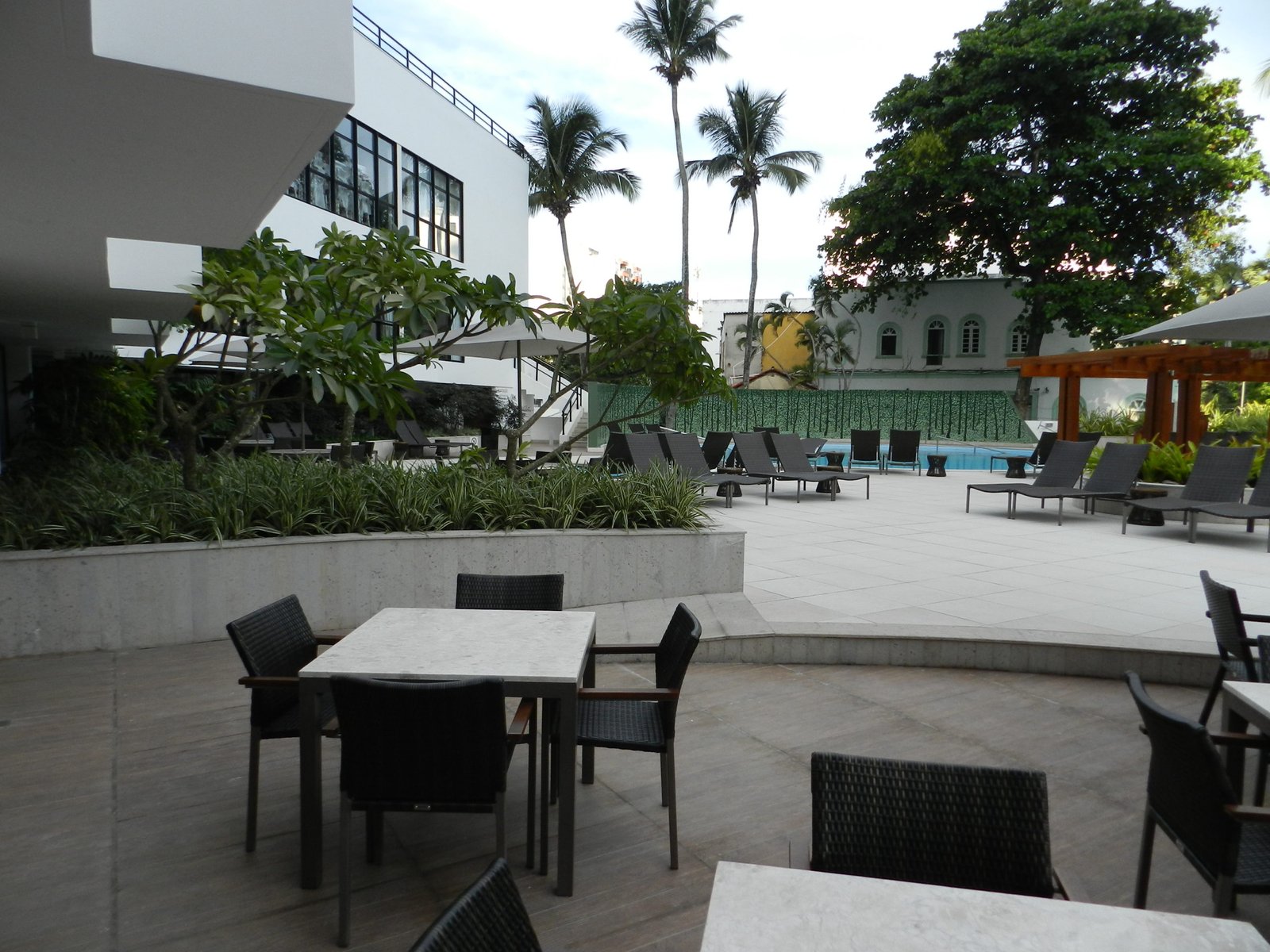 Genaro de Carvalho restaurant offers and international menu with grilled meats, seafood, pasta, and regional food options. It's open for lunch and dinner.
The Passeio da Vitória restaurant serves breakfast, lunch, and buffet dinner. 
The Lobby Bar offers a varied menu of drinks and snacks. In addition to classic drinks, the bar has a happy hour with live music on Thursdays and Fridays.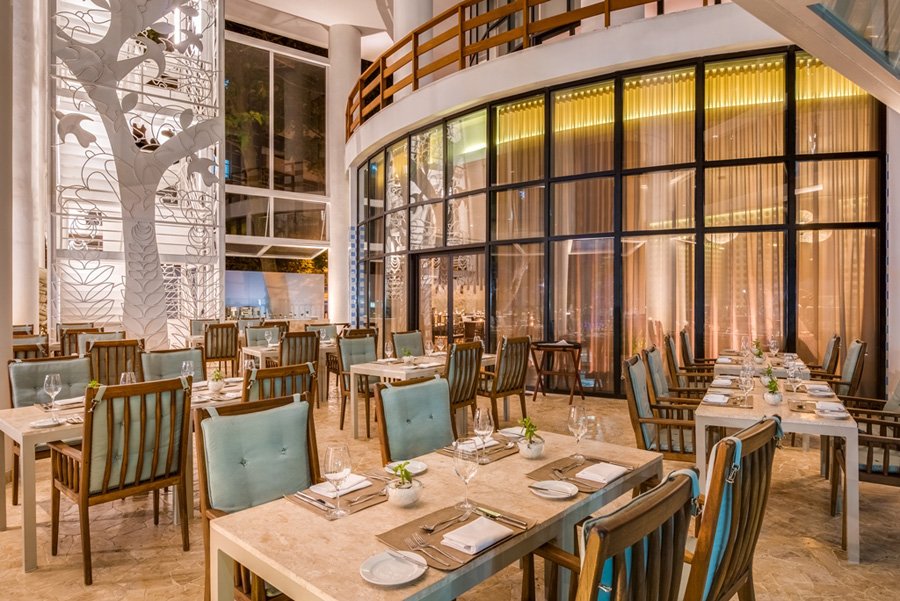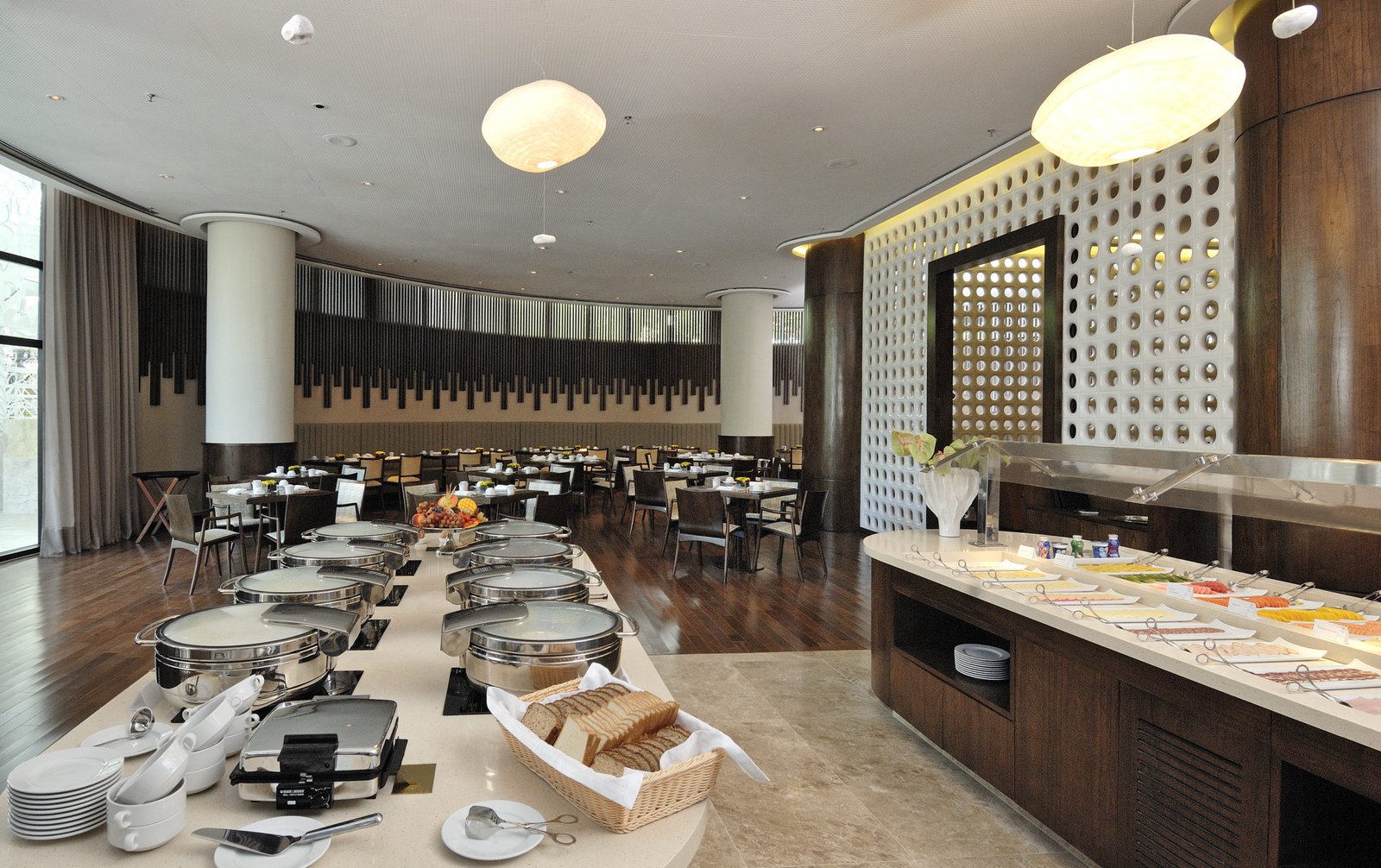 Accommodations
Rooms at Wish Hotel da Bahía are retro chic. In-room amenities include air conditioning, TV, minibar, security box, and Wi-Fi. Guest rooms are furnished with a queen-size bed.
Superior
Superior rooms measure approximately 269 square feet and overlook Campo Grande Square and the Salvador skyline. These rooms can be furnished with a queen-size bed or with two twin-size beds.
Superior rooms can be interconnected to form a Superior Quadruple room. We used this arrangement for our family–two parents, four young daughters–and it worked perfectly.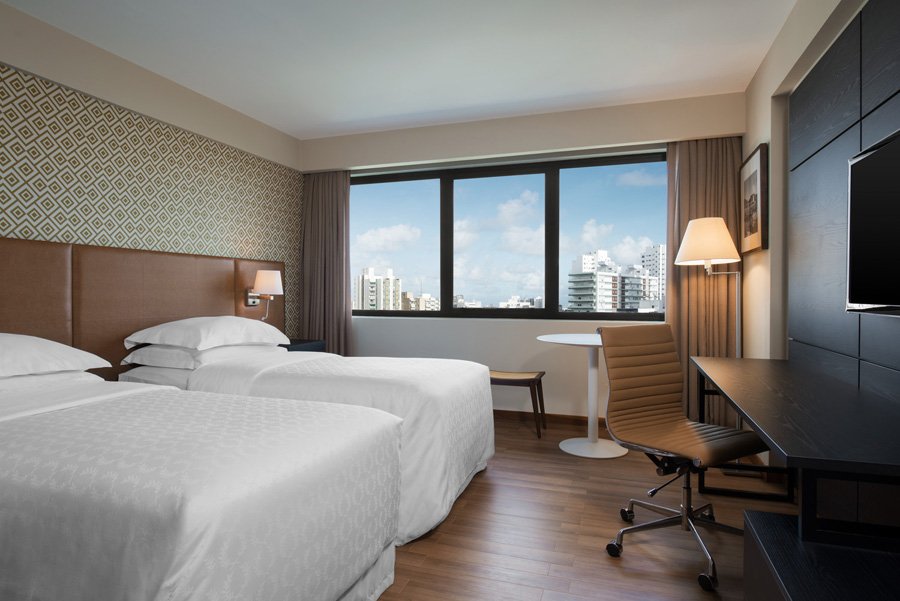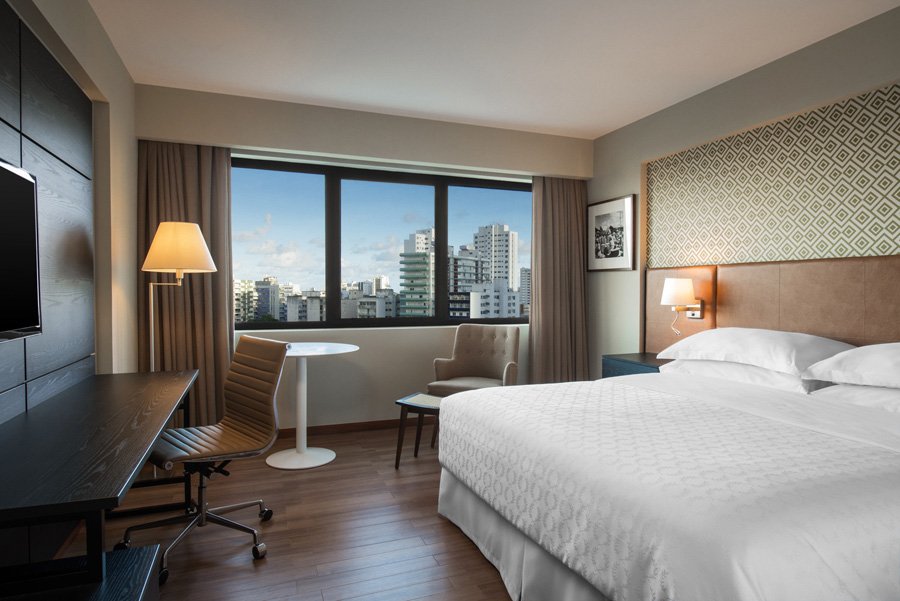 Junior Suite
Measuring approximately 925 square feet, Junior Suites feature a living room and a spacious terrace.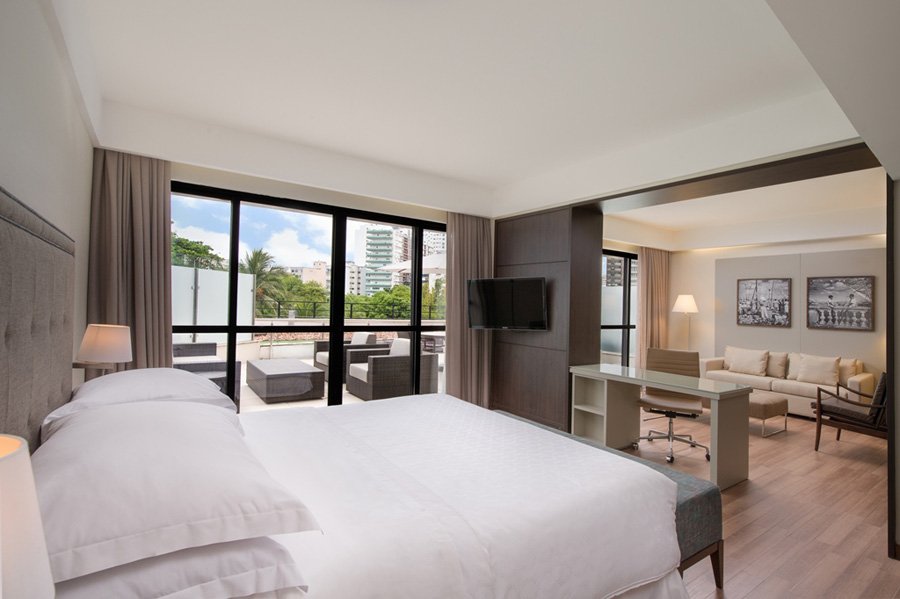 Executive Suite
Executive Suites at Wish Hotel measure approximately 613 square feet. These suites are furnished with living room and a terrace with a jetted tub.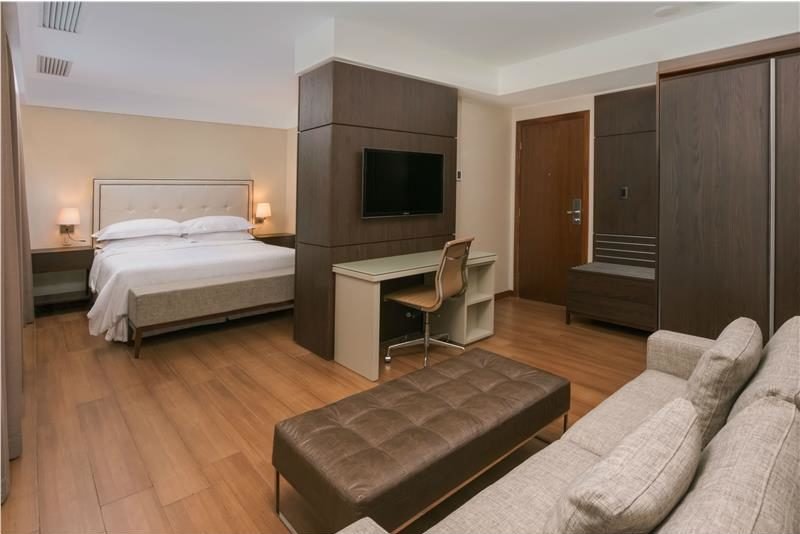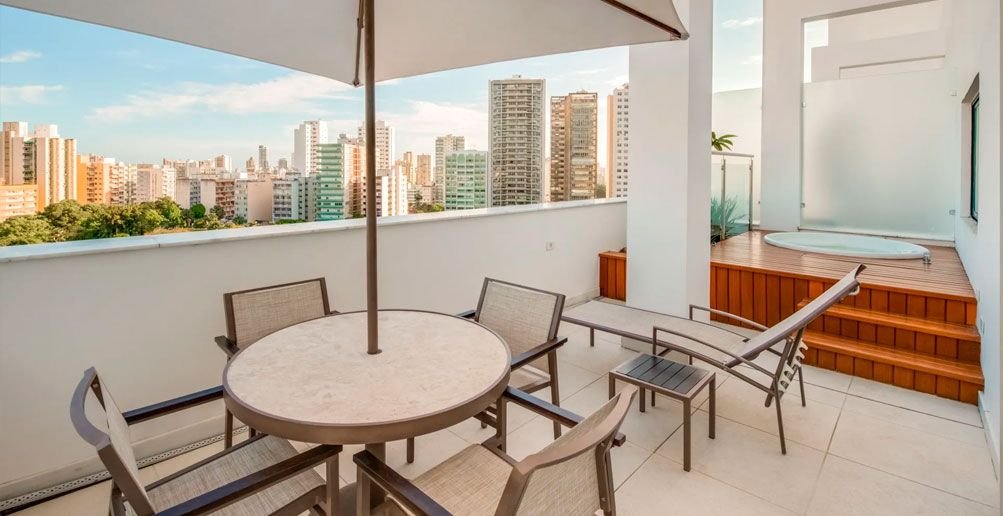 Presidential Suite
The Presidential Suite measures approximately 3,230 square feet! It is divided into the main bedroom, a living room, a TV room, a private pool, a pantry & kitchen, a bathroom with a whirlpool, and a terrace overlooking the Bay of Todos-os-Santos. Did you need something larger?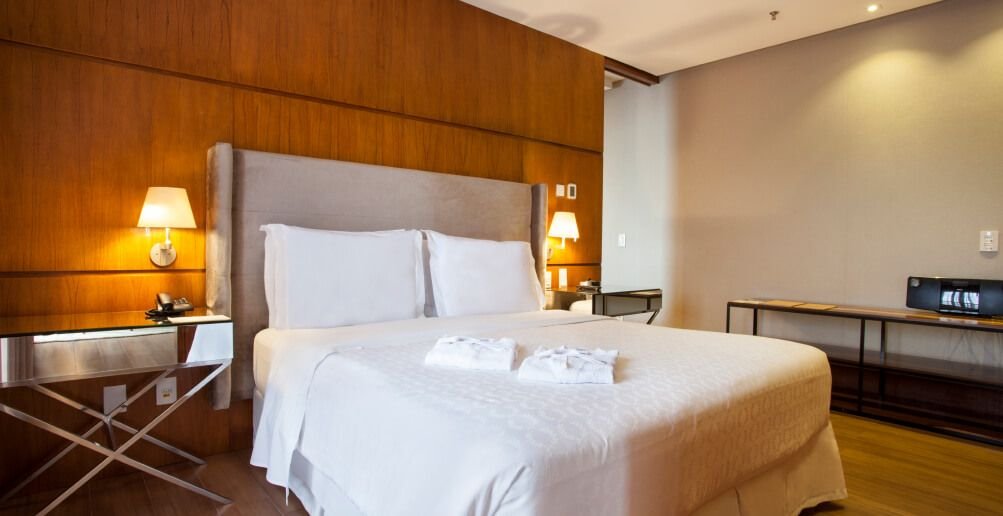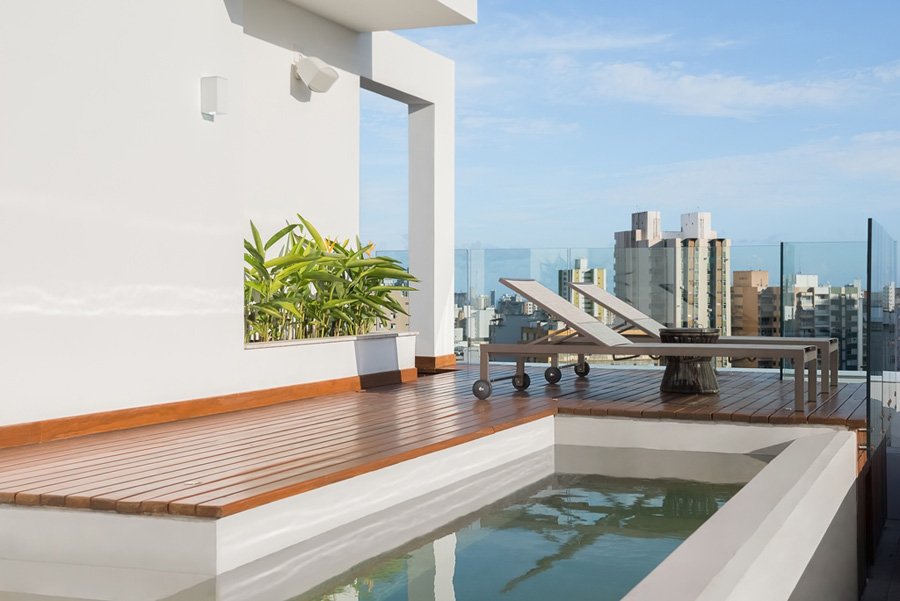 ARE YOU CONSIDERING A STAY AT WISH HOTEL DA BAHIA? LANDED PROVIDES PERSONALIZED, CUSTOM TRAVEL WITHIN CENTRAL AMERICA, SOUTH AMERICA, AND THE ANTARCTIC. WE'LL CREATE A UNIQUE ITINERARY PLAN TAILORED TO YOUR INTERESTS AND DREAMS. EXPERIENCE THE TRIP OF A LIFETIME. SPEAK WITH ONE OF OUR EXPERT TRAVEL PLANNERS TODAY AT 801.582.2100.