Located at the heart of historic Paraty, Pousada Literaria is a boutique hotel tucked within a colonial-era home. The inn has served as the official domicile of the International Literary Festival of Paraty (FLIP) since 2012.
Pousada Literaria's sister property, Fazenda Bananal, is a 445-acres farm located 10 minutes from Paraty by road. There, guests of either property can enjoy cultural and active adventures, as well as the farm-to-table restaurant.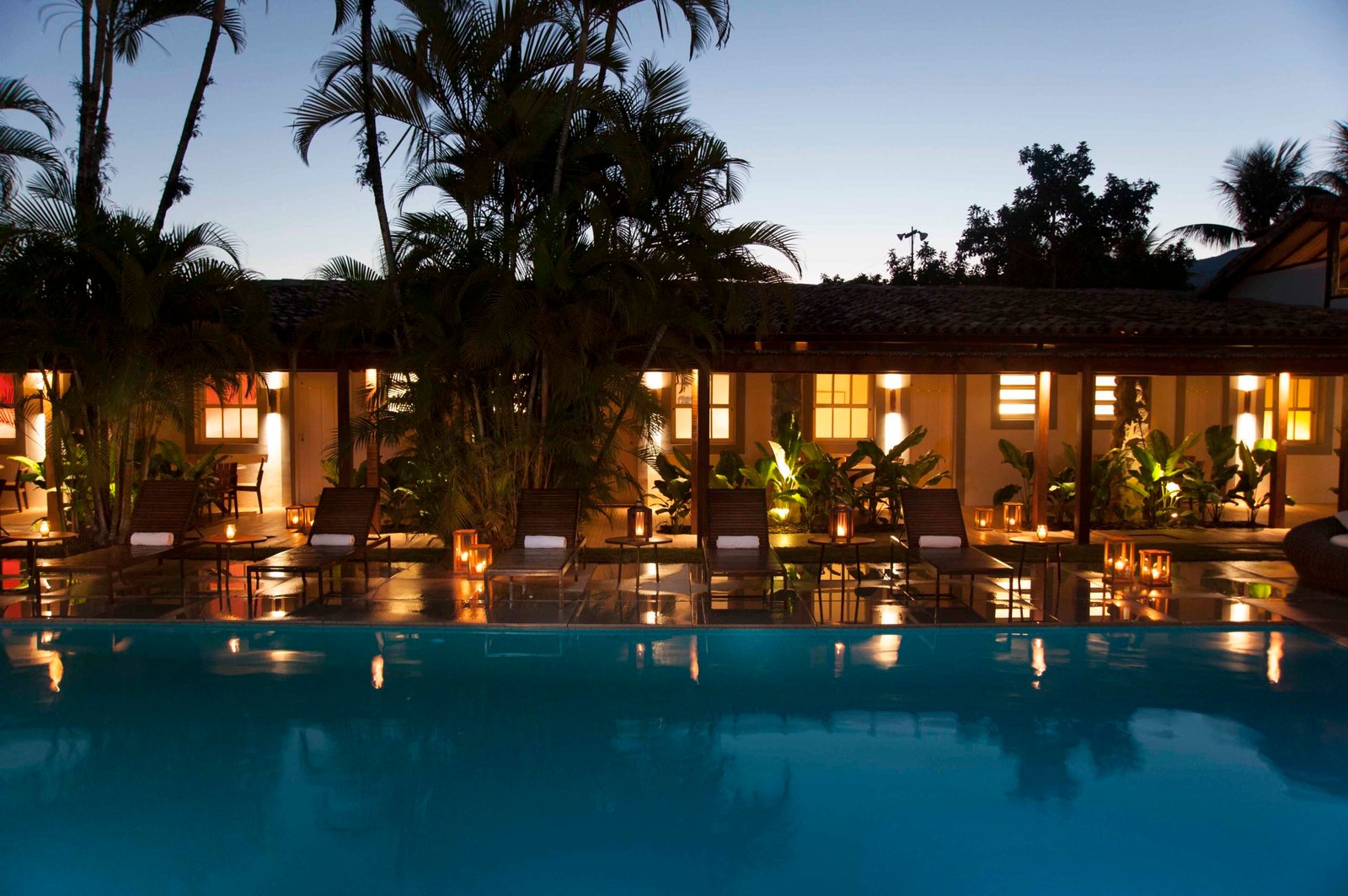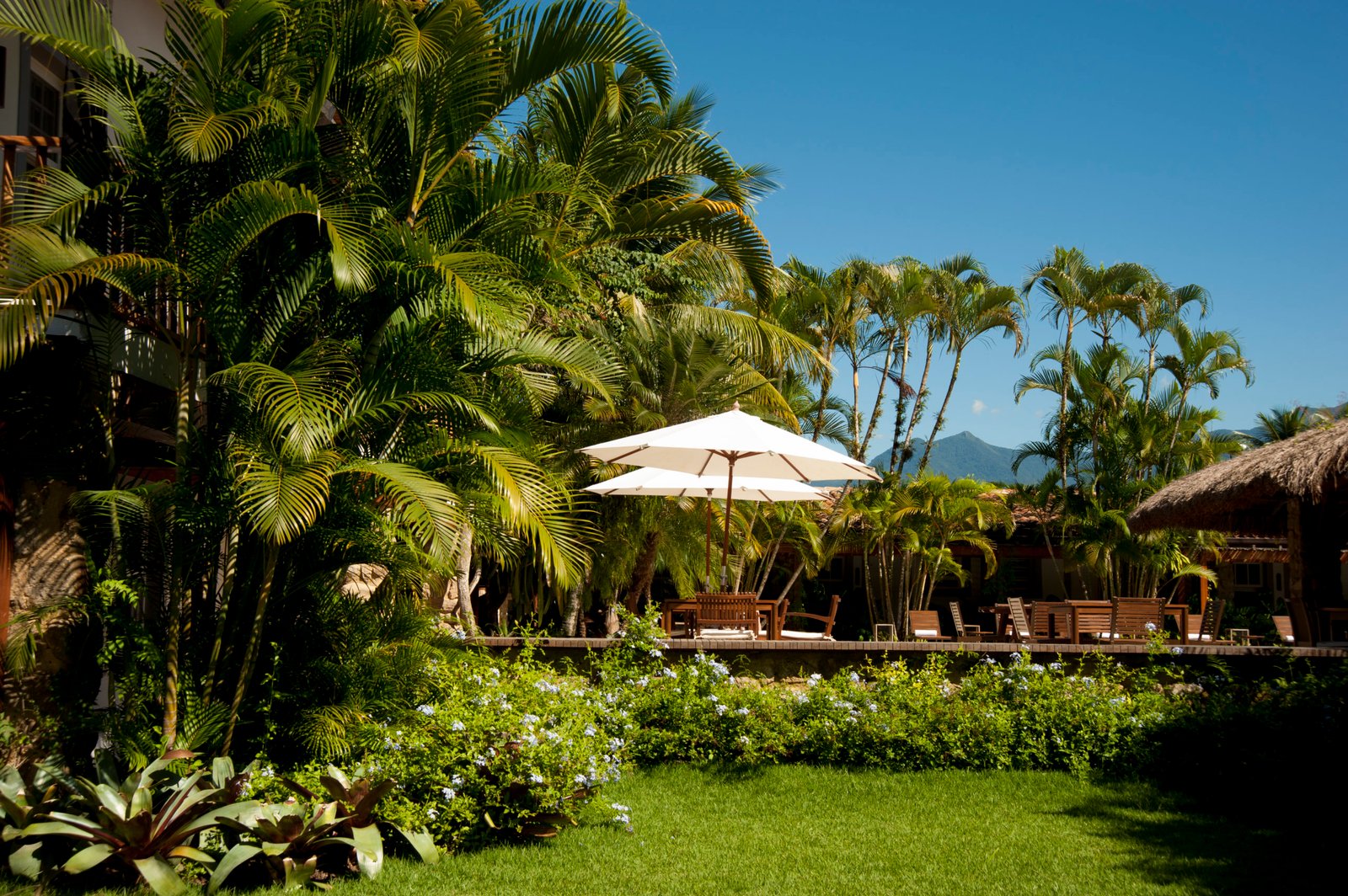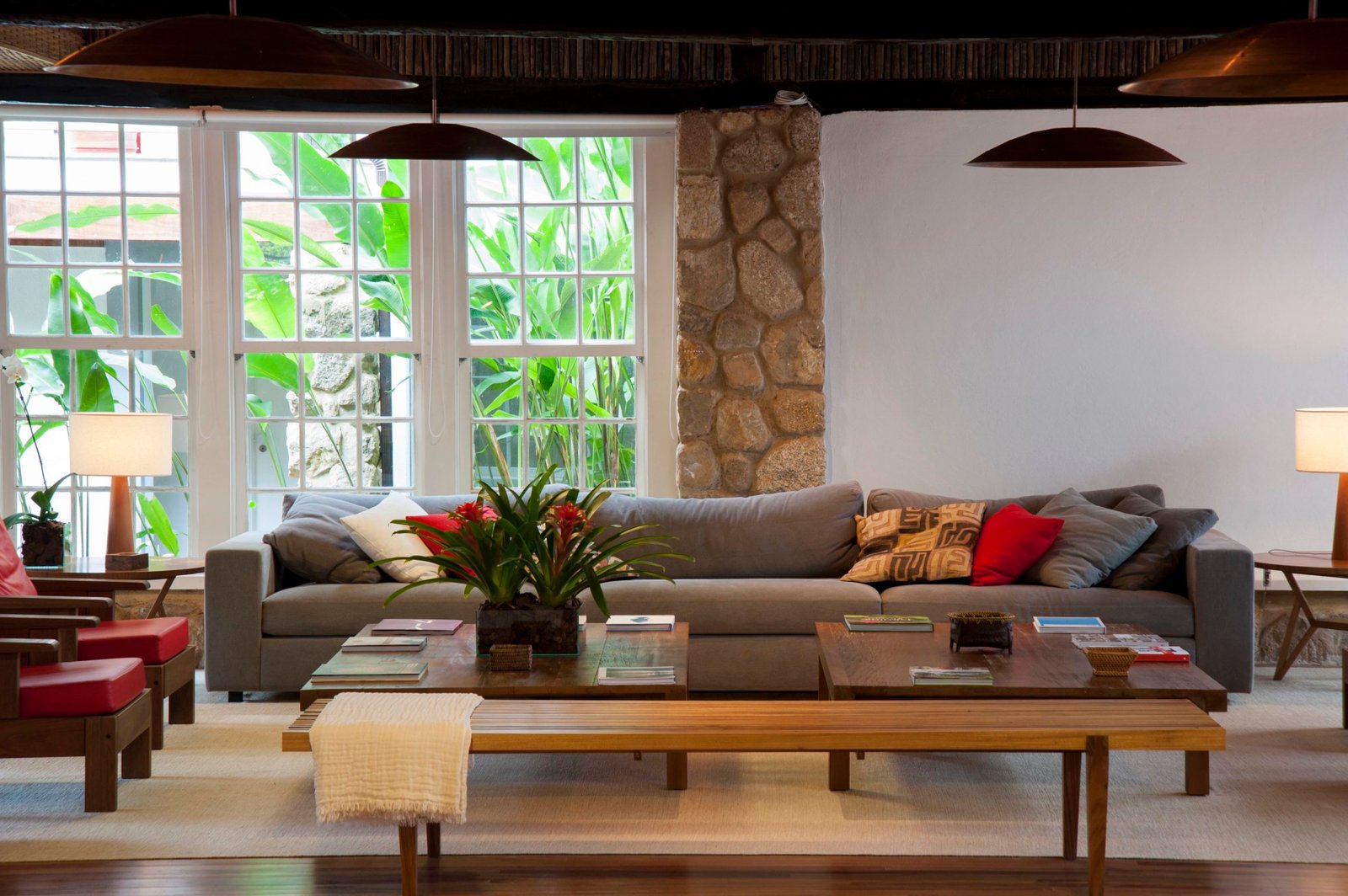 Fazenda Bananal
This family-owned farm dates to the 17th Century. Its structures have been thoughtfully restored in accordance with IPHAN (the Brazilian heritage agency) standards. Fazenda Bananal now operates as a sustainable educational project, with hiking trails, birdwatching, and a farm-to-table restaurant.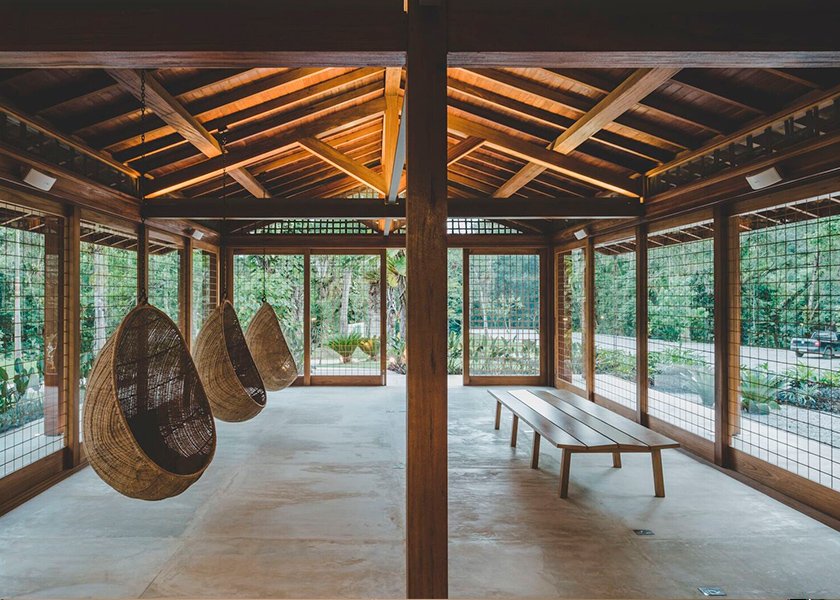 Amenities
Guests at Pousada Literaria have access to a pool with sundeck, a restaurant, a fitness center, a spa with a hot tub, and a garden.
Pousada Literaria's Poetry Spa offers facial and body therapies using imported and national products, including agroecological herbs, sourced directly from Fazenda Bananal's gardens. These herbs can be chosen by guests at the spa's Facial & Body Exfoliant Bar.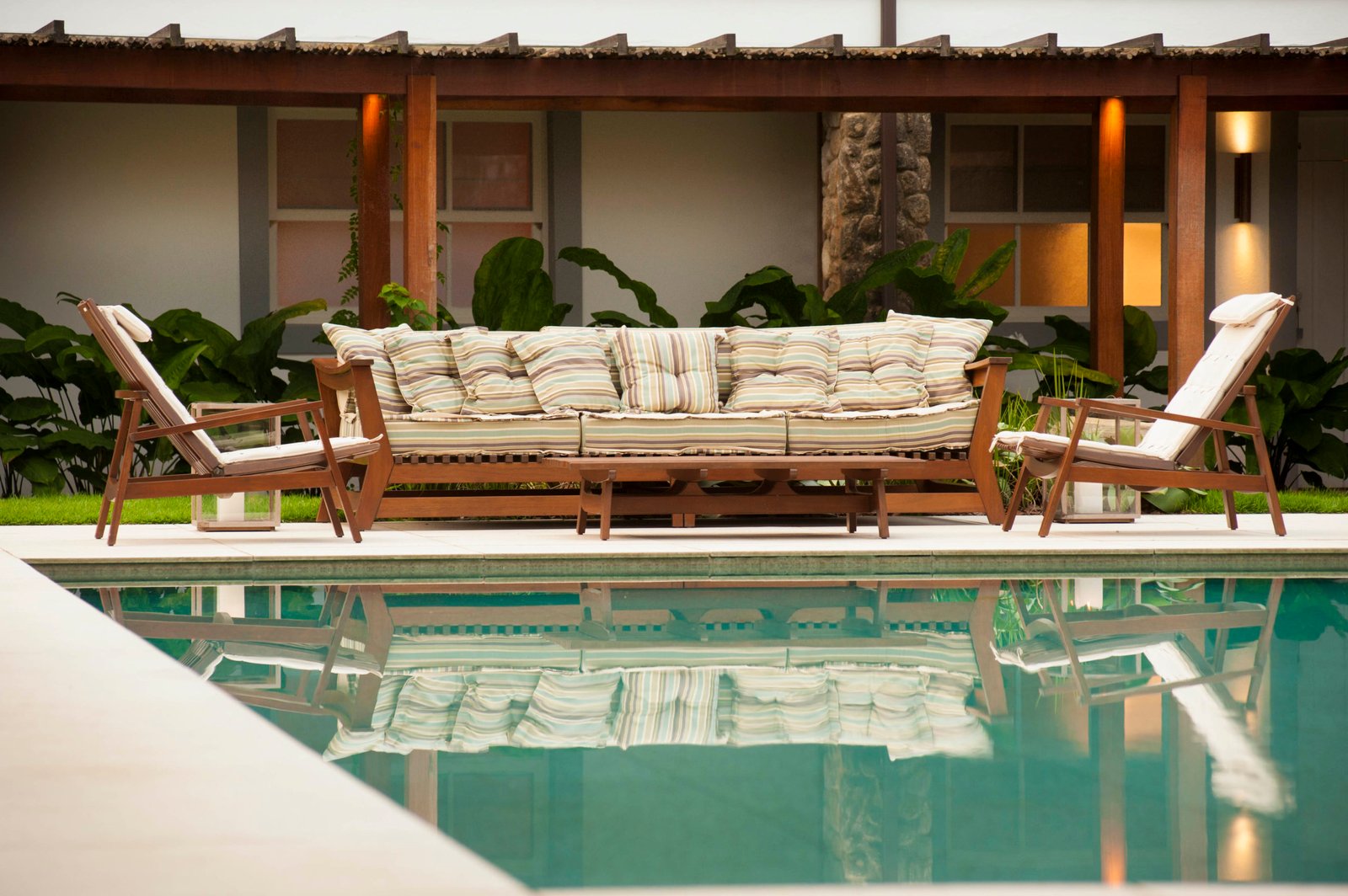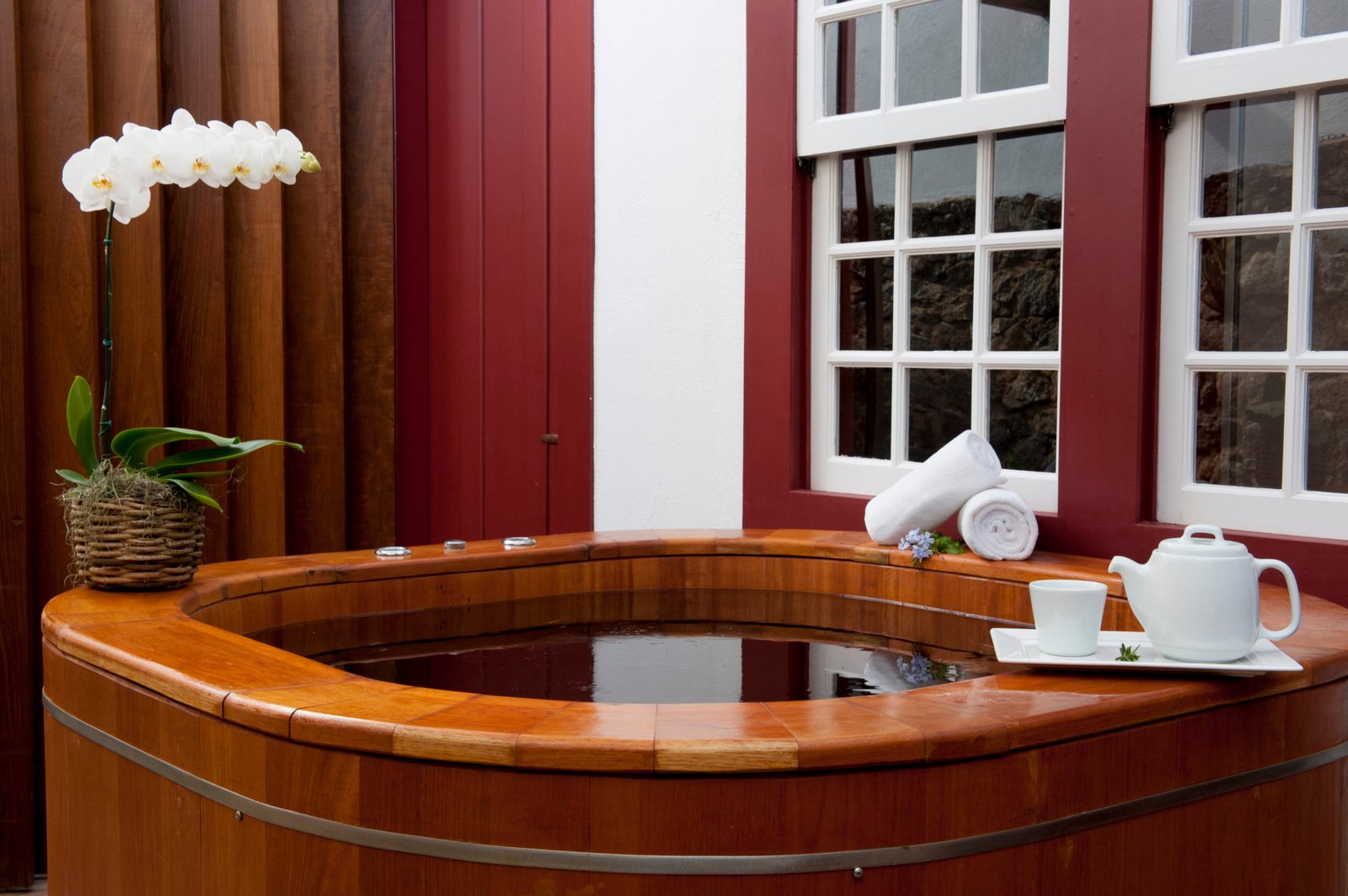 The hotel also houses Livraria das Marés, Paraty's most complete bookstore.
Designed by the award-winning Jacobsen Arquitetura office, the hotel's restaurant works with the farm-to-table concept, using fresh products received daily from Fazenda Bananal to explore the traditional caiçara cuisine.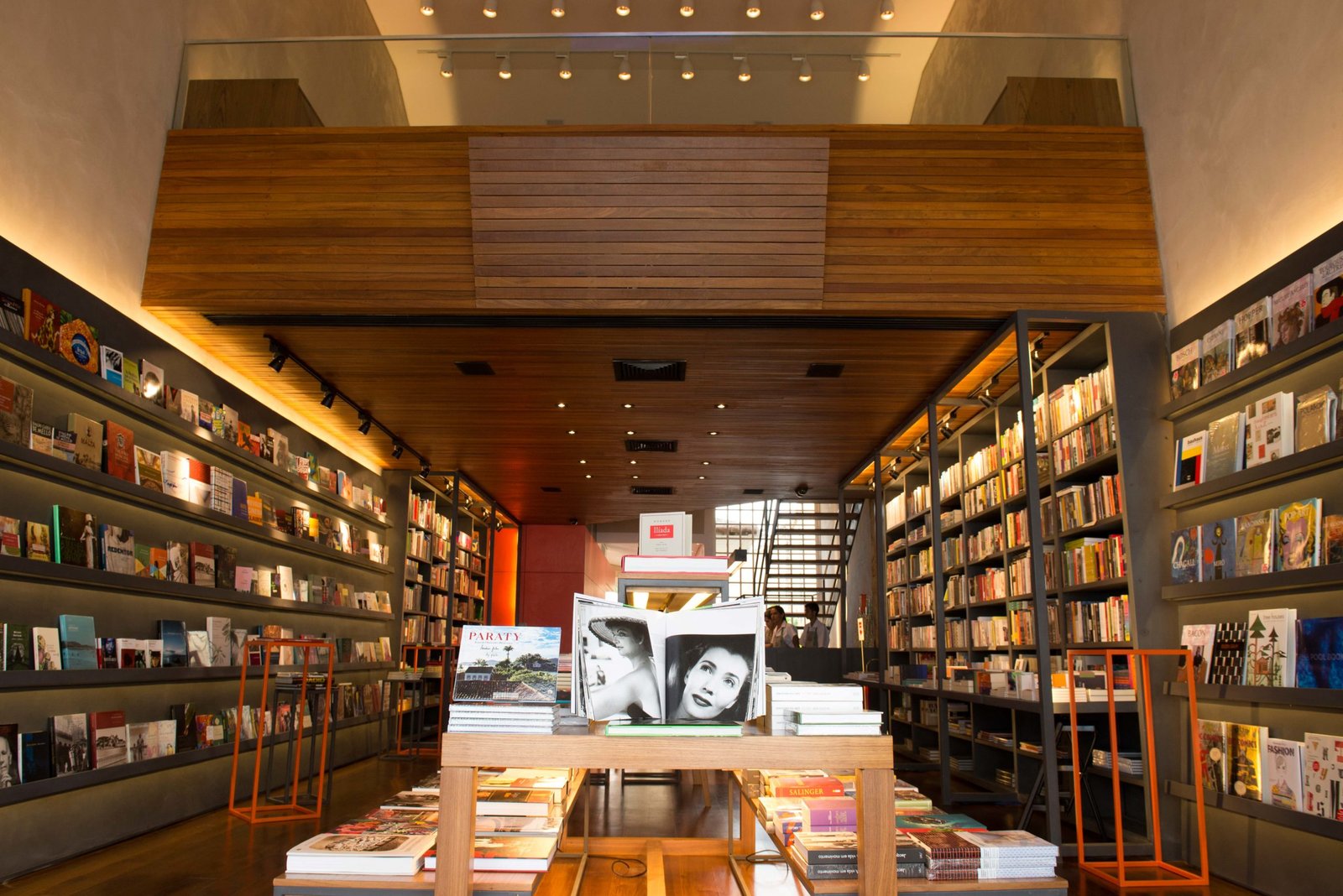 Pousada Literaria offers private boat charters, allowing guests to explore the lush Paraty coast and the Dos Tamoios ecological zone. Maria Panela, the hotel's private schooner, is the perfect setting to explore the tropical fjord at Saco do Mamanguá, offering offering onboard lunch.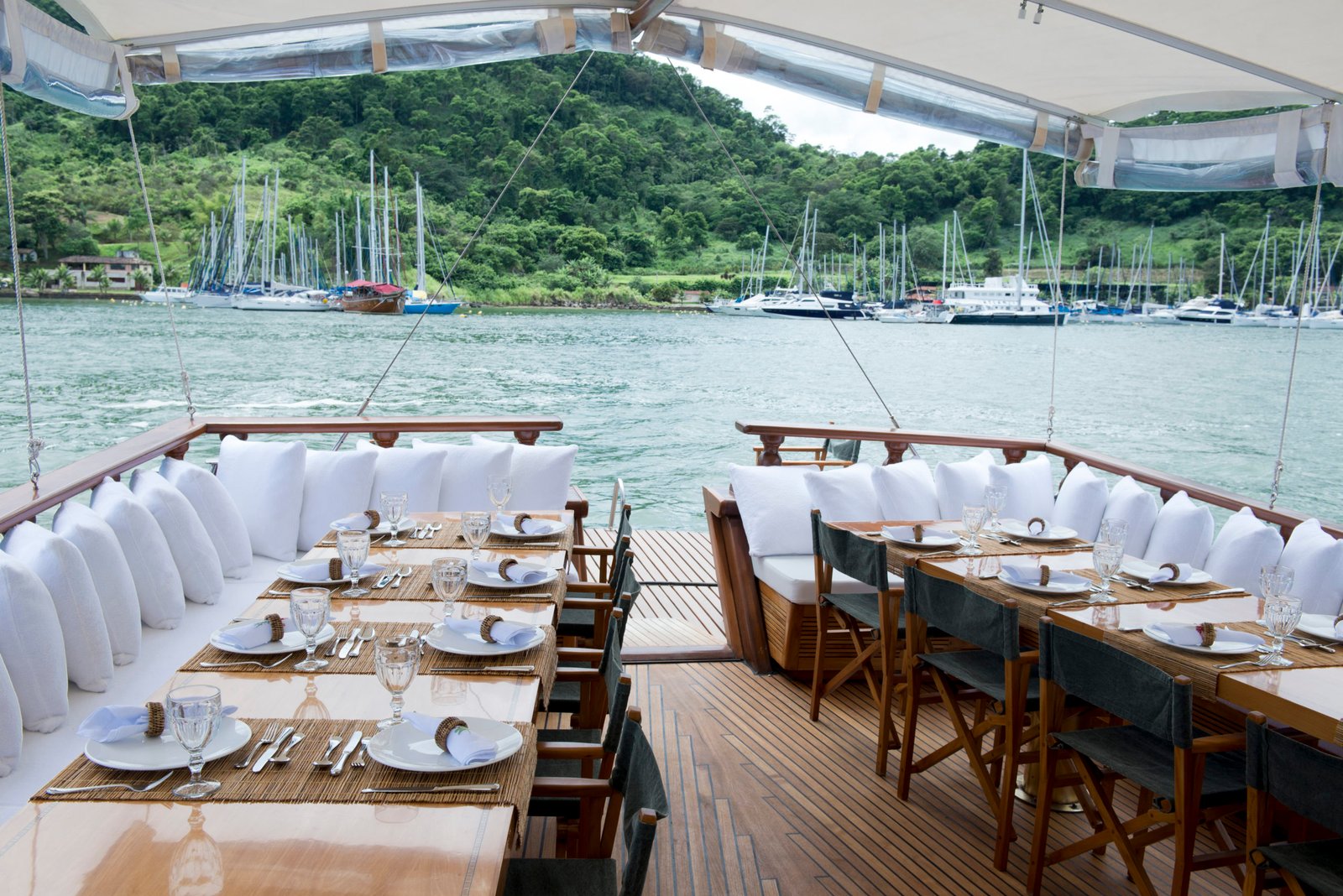 Accommodations
Guests at Pousada Literaria can choose in between Suites and Villas.
Suites
Suites at Pousada Literaria are furnished with TV, DVD, air conditioning, security box, and a customized minibar. Guests will also find high-quality cotton towels and bathrobes, hairdryers, Natura amenities, and 600-thread count sheets.
Suites offer city views and feature a seating area. Suites are furnished with a king-size bed and most allow for two or three single beds to be added upon request.
Apartments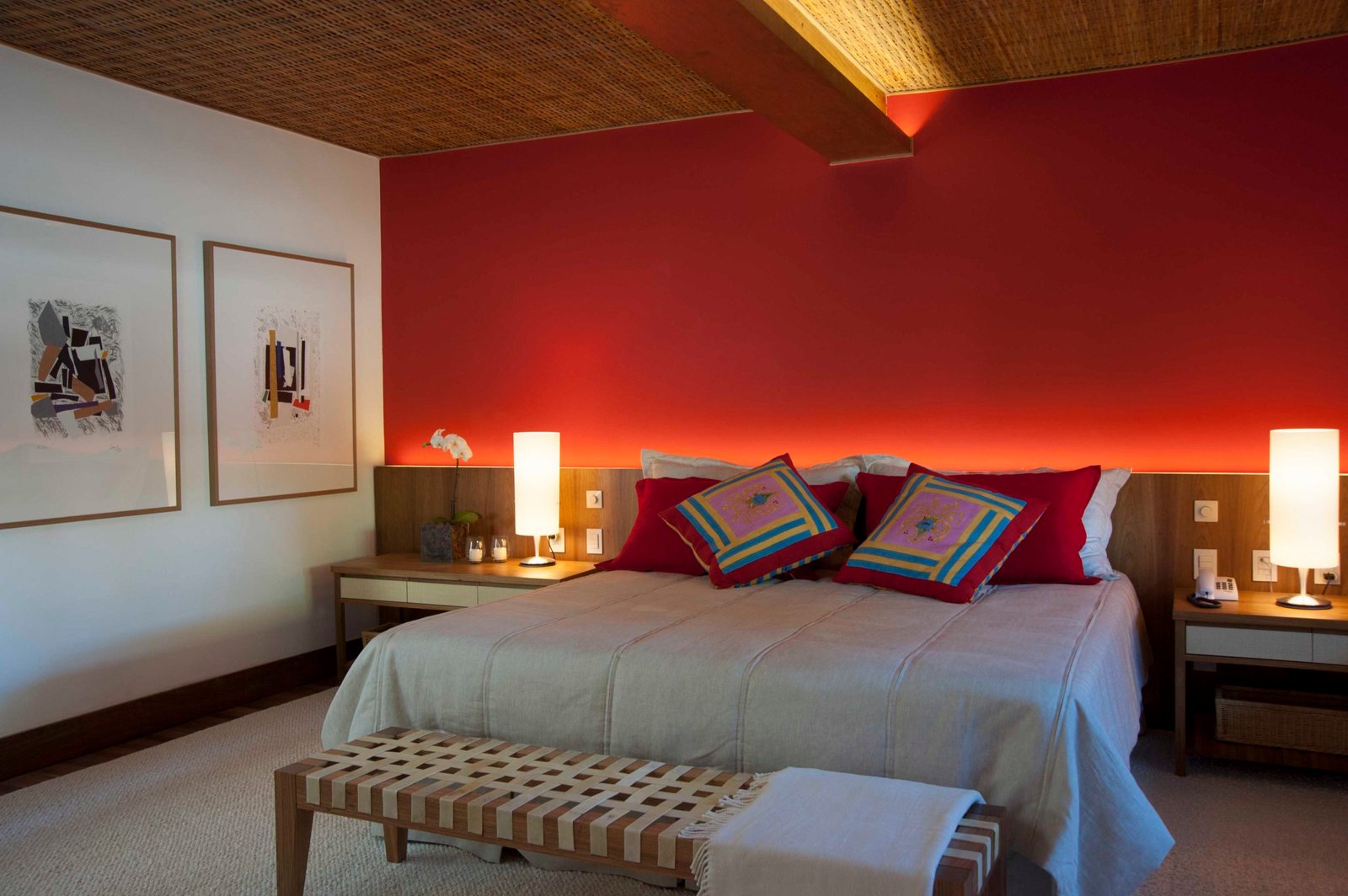 Suites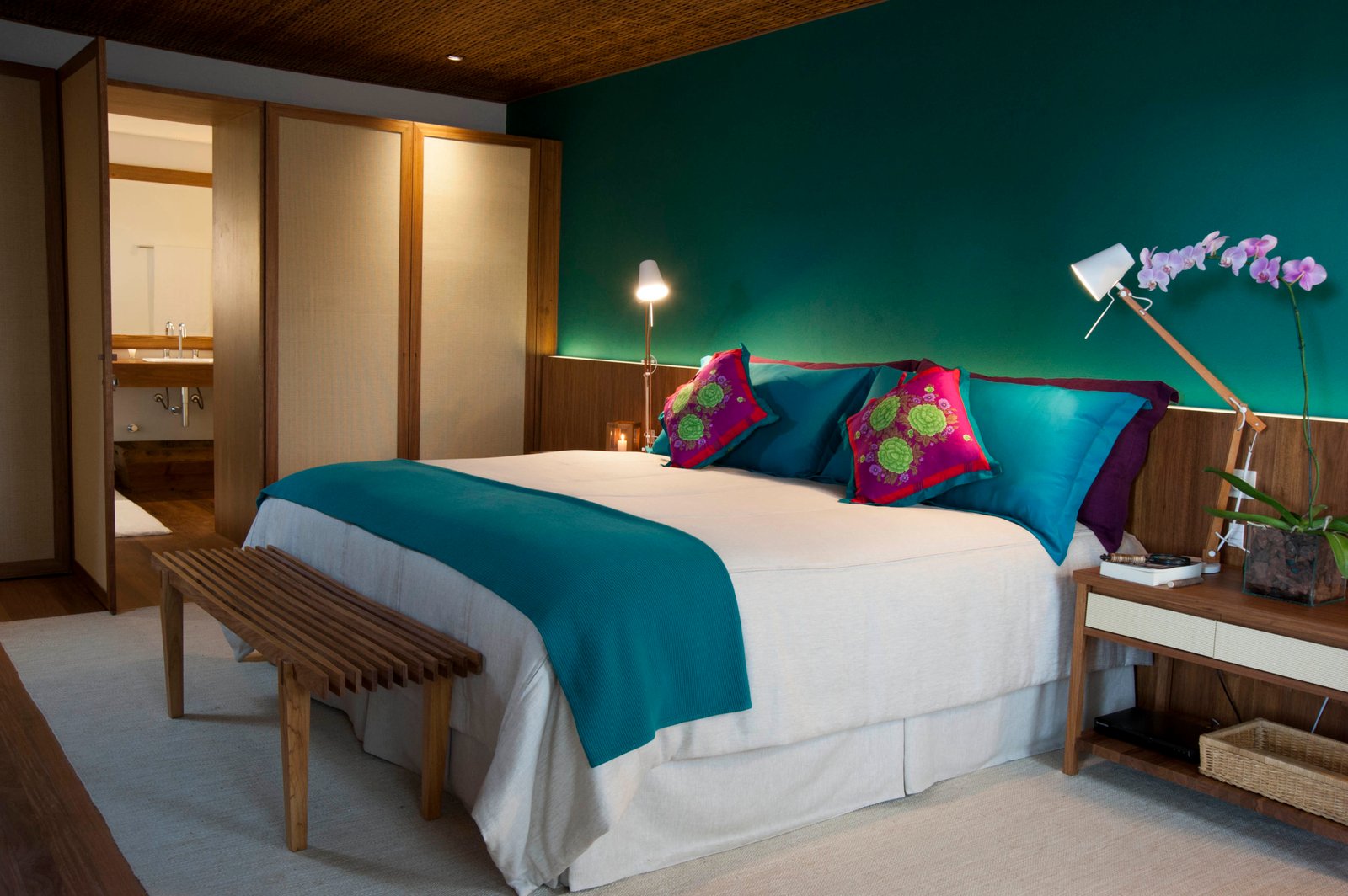 Master Suite
The Master Suites at Pousada Literaria feature a main bedroom and a separate living room, with a private jetted tub.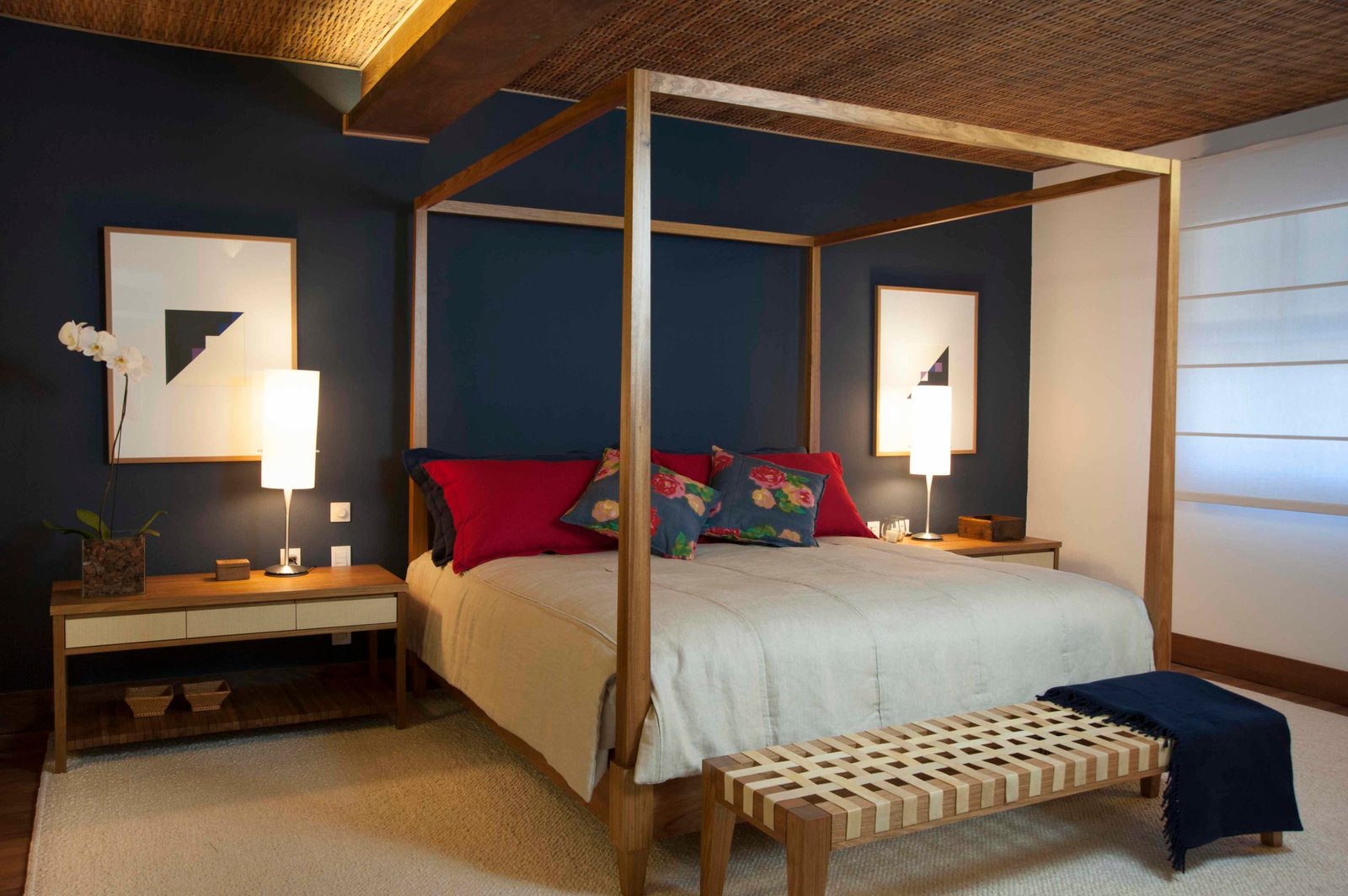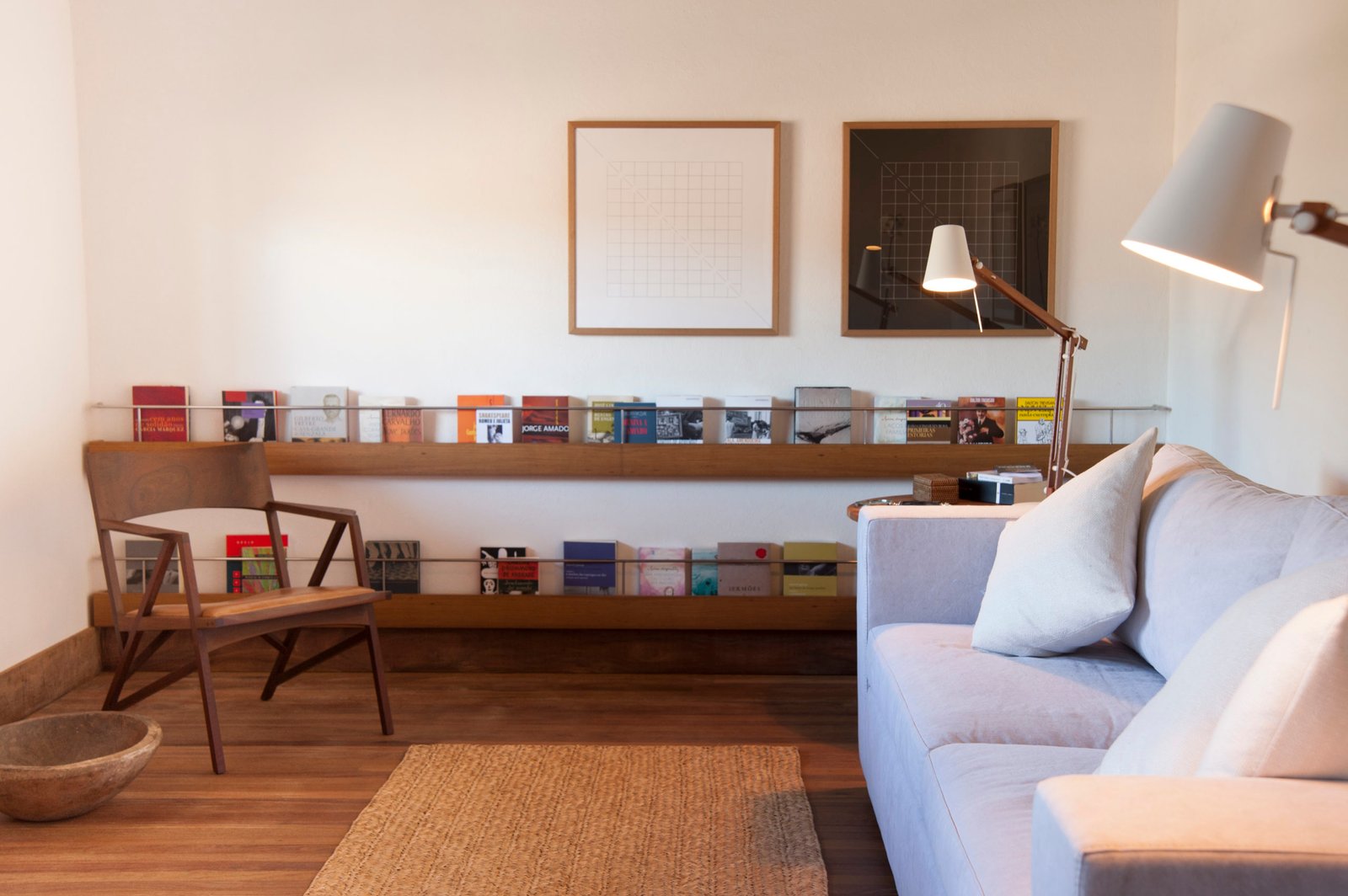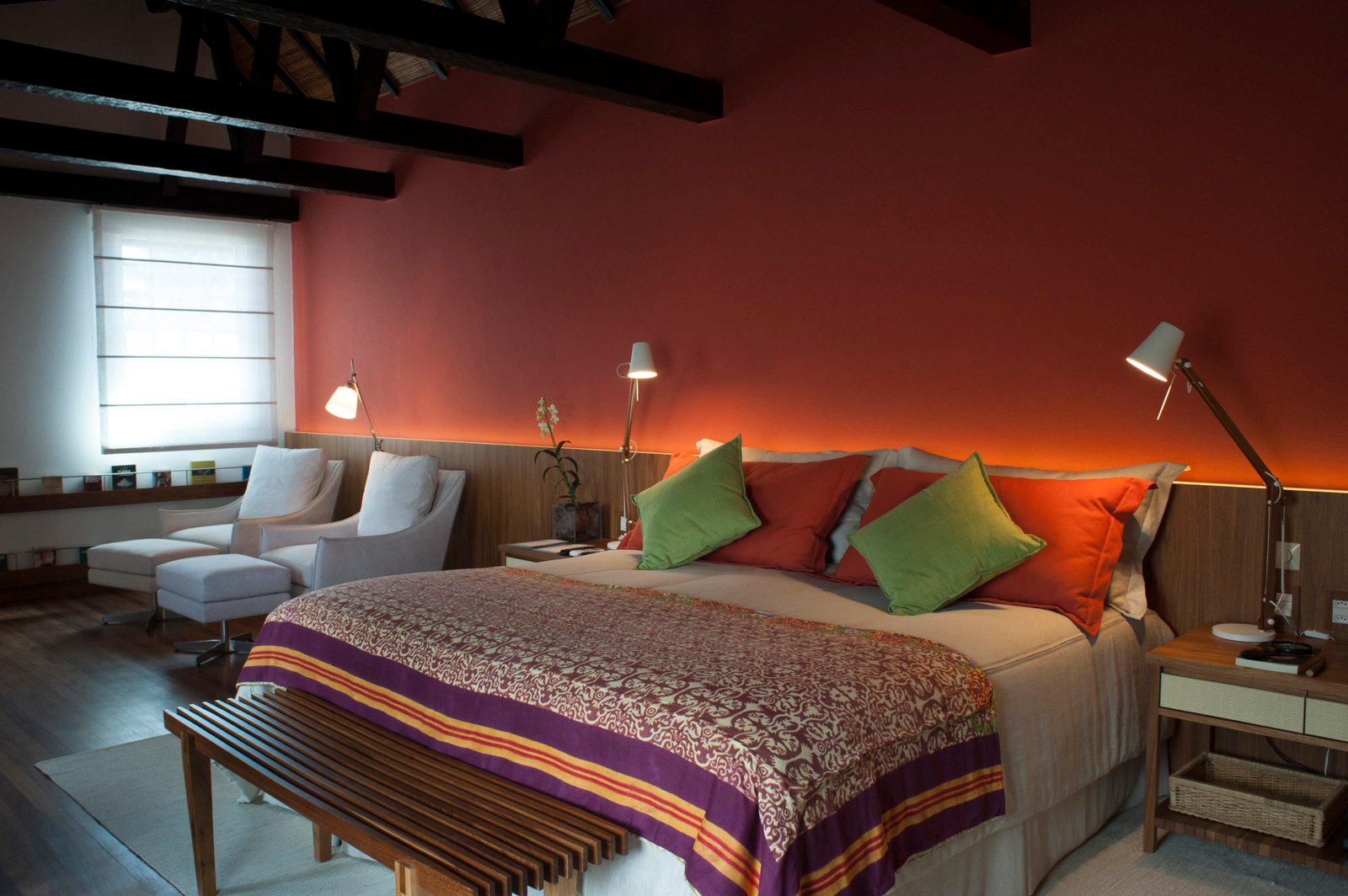 Paraty Suite
The Paraty Suite measures approximately 1,940 square feet, divided into two floors. This suite features a living room and a main bedroom. The living room is furnished with sofas, Mole armchairs, bookcase, fireplace, TV, and dining table.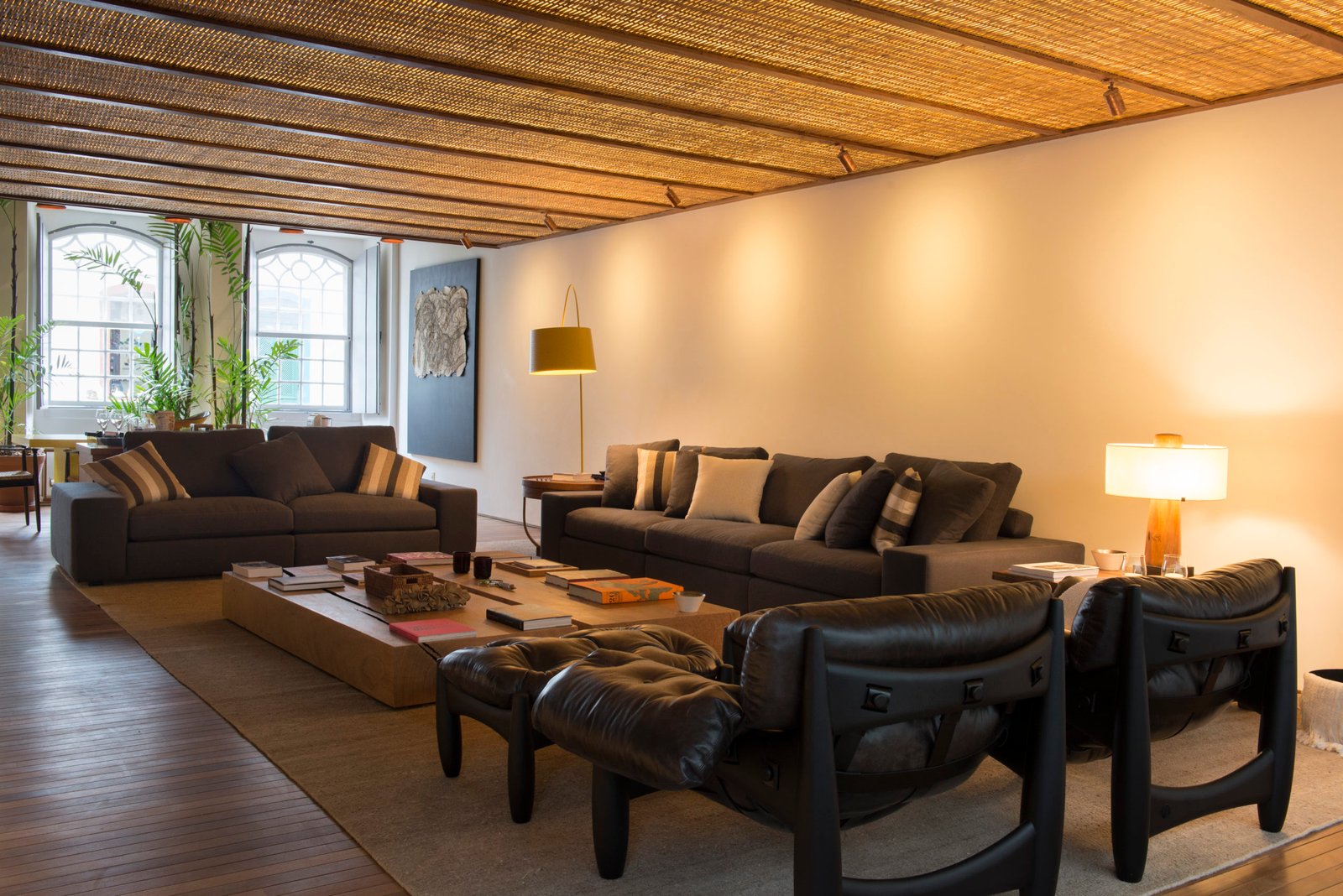 ---
Villas
Vila Trinidade and Vila Paraty Mirim
Vila Trinidade and Vila Paraty Mirim are twin houses. These two two-level houses measure approximately 860 square feet each. On the ground floor, guests will find an entrance hall, the living room, and the kitchen. The bedroom and bathroom are located on the first level.
These villas accommodate up to two guests and are furnished with a king-size bed.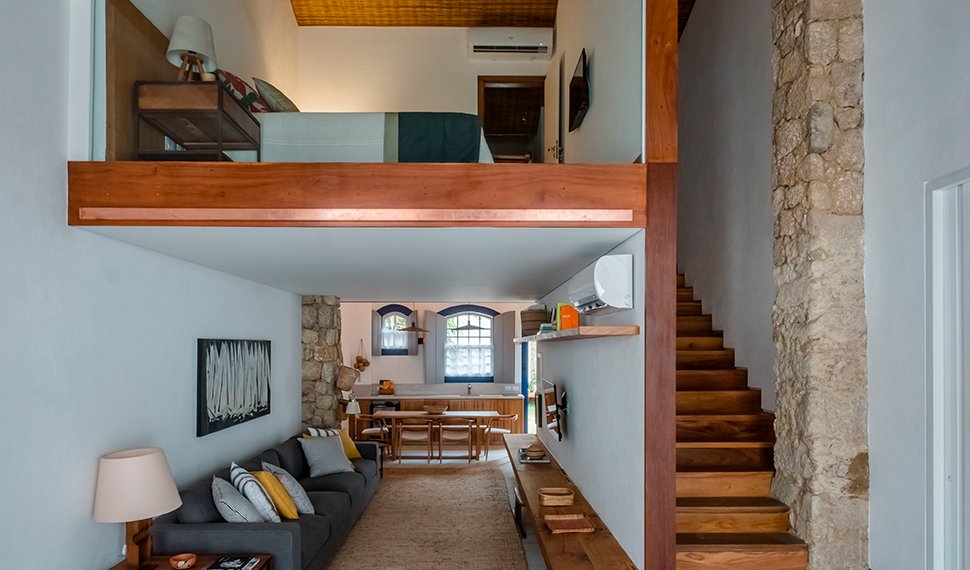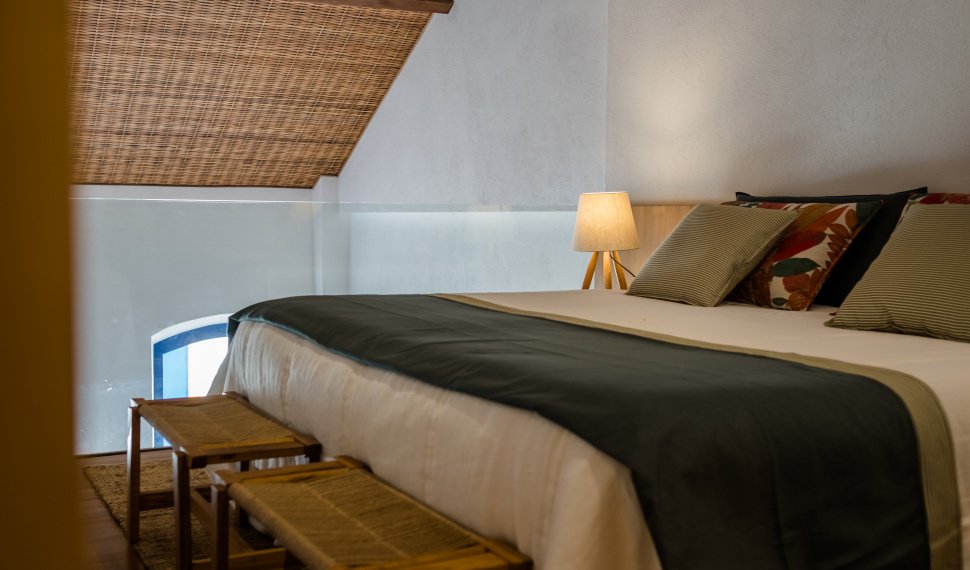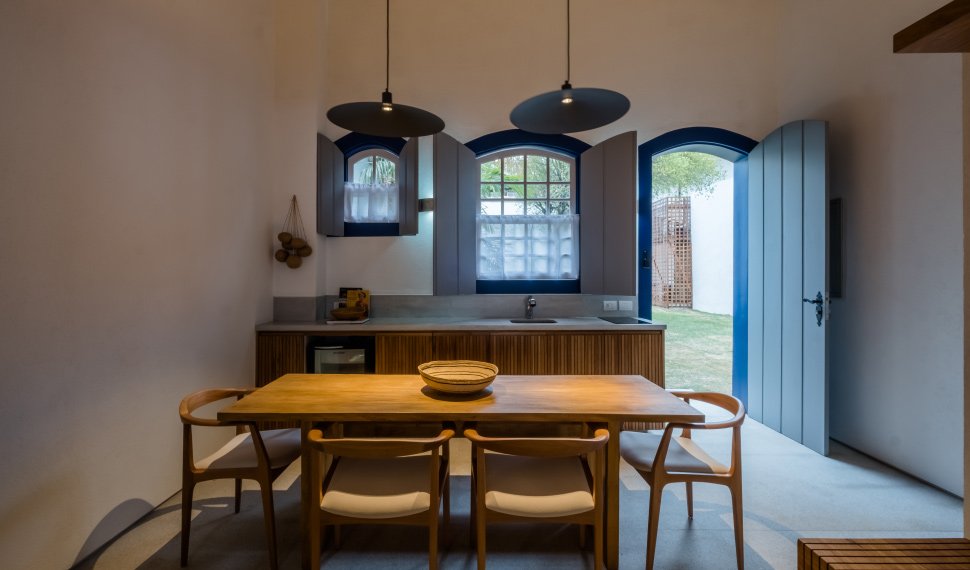 Vila Mamanguá
This villa is a private retreat at Saco do Mamanguá. It is only accessible by the sea.
The guesthouse offers a double room, as well as a playroom that can be used as a children's room.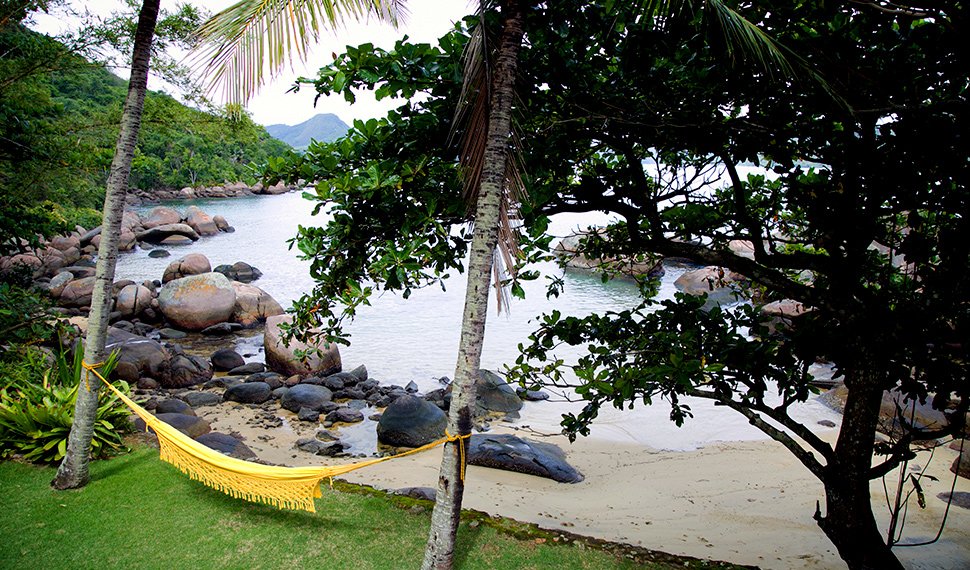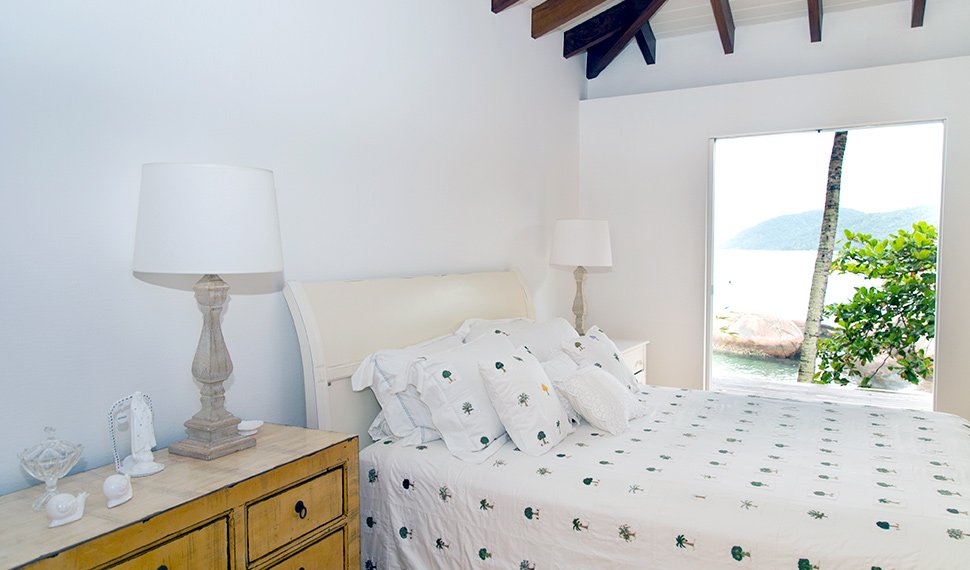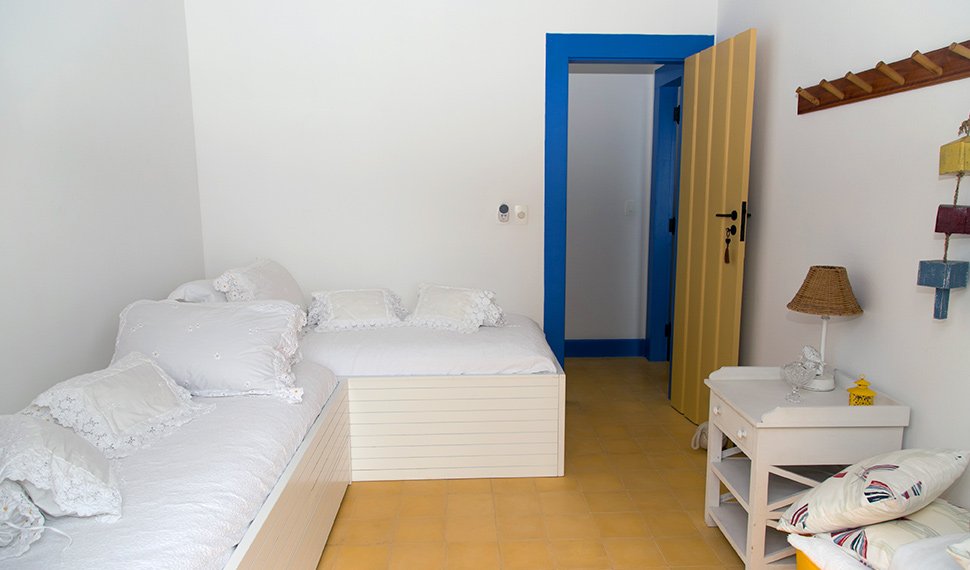 Vila Aurora
Vila Aurora is located on Aurora Street. It accommodates up to four guests. The room features a double room and two beds can be added upon request. This villa features a dining room, a living room, a kitchen and a terrace.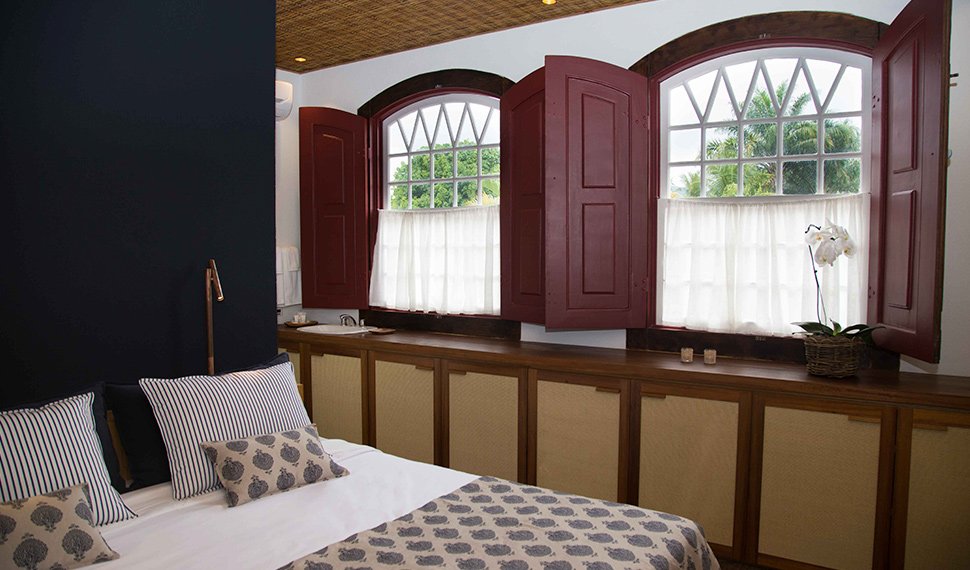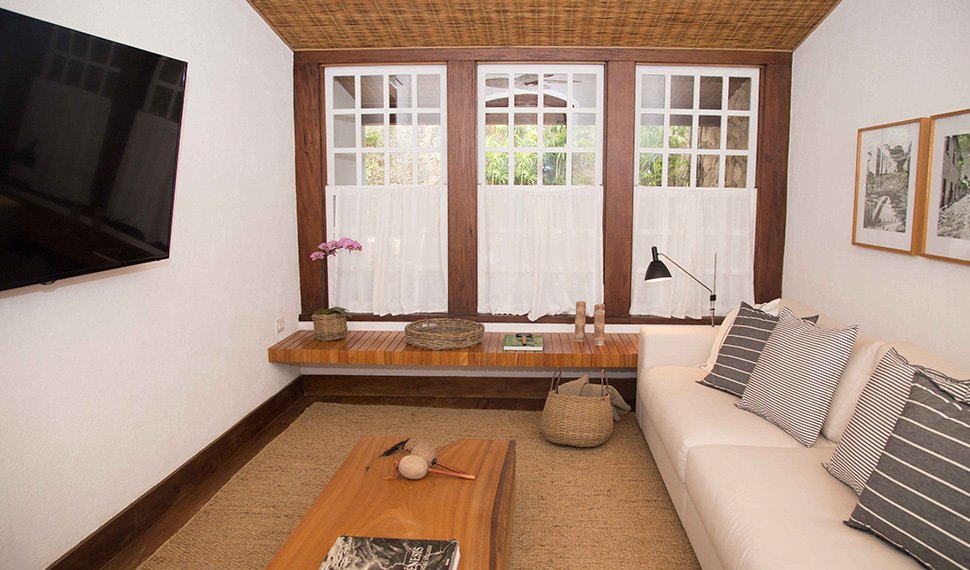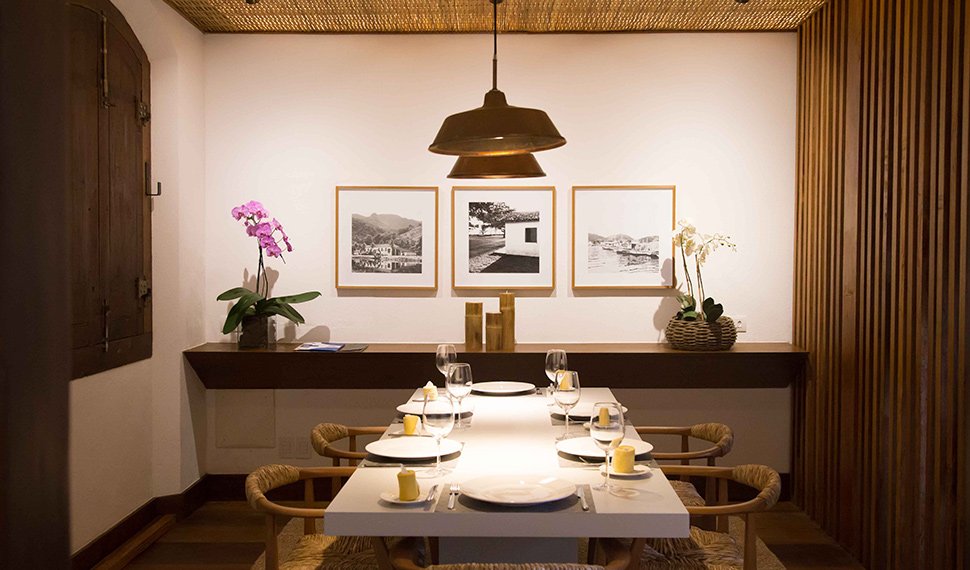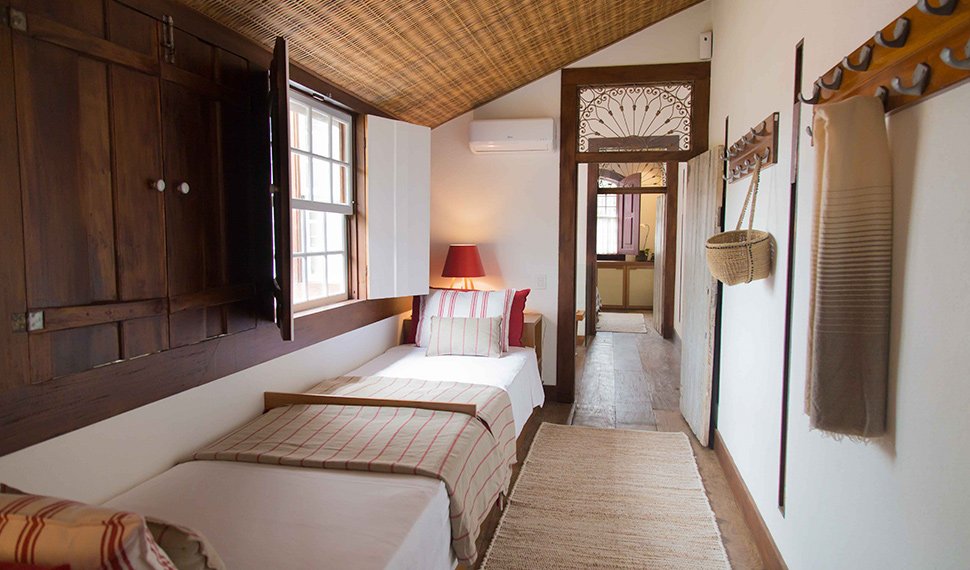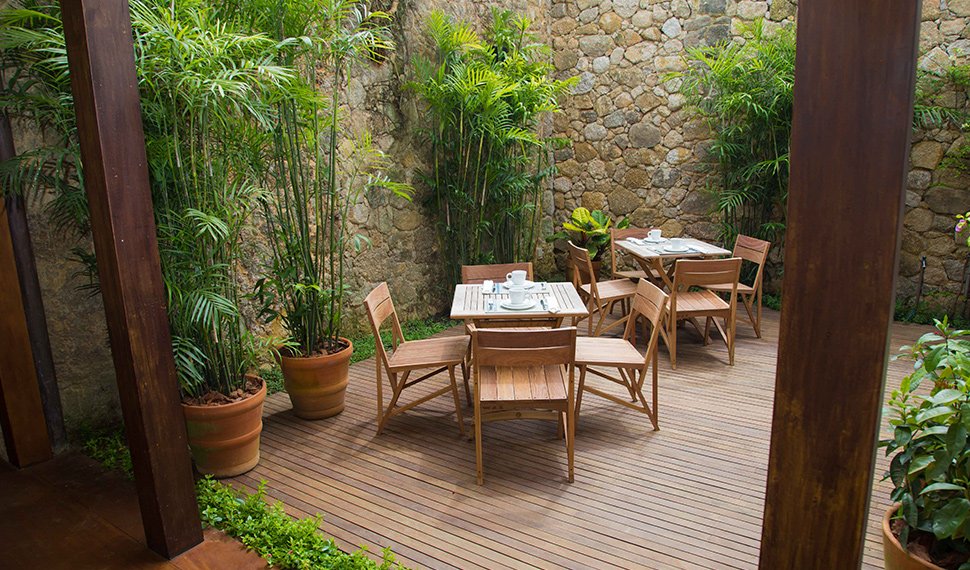 Pictures by Selmy Yassuda
ARE YOU CONSIDERING A STAY AT POUSADA LITERARIA? LANDED PROVIDES PERSONALIZED, CUSTOM TRAVEL WITHIN CENTRAL AMERICA, SOUTH AMERICA, AND THE ANTARCTIC. WE'LL CREATE A UNIQUE ITINERARY PLAN TAILORED TO YOUR INTERESTS AND DREAMS. EXPERIENCE THE TRIP OF A LIFETIME. SPEAK WITH ONE OF OUR EXPERT TRAVEL PLANNERS TODAY AT 801.582.2100.