Ambergris Caye: Crown Jewel of Belize's Caribbean Coast
Private travel options off the coast of Belize are vast. Over 200 small islands lie off Belize's Caribbean coast.
One of the most beautiful and conveniently-located is Ambergris Caye, a low island ringed by white sand, mangrove habitat, and calm waters.
Geologically, Ambergris makes up the slender southern tip of the Yucatan Peninsula.
Bacalar Chico
Ambergris was separated from the mainland centuries ago, by Maya traders who dug a channel between the Caribbean and Chetumal Bay.
Today this waterway, known as Bacalar Chico, is protected as a marine reserve and mangrove habitat.
It's one of the few places on the planet where reef touches land.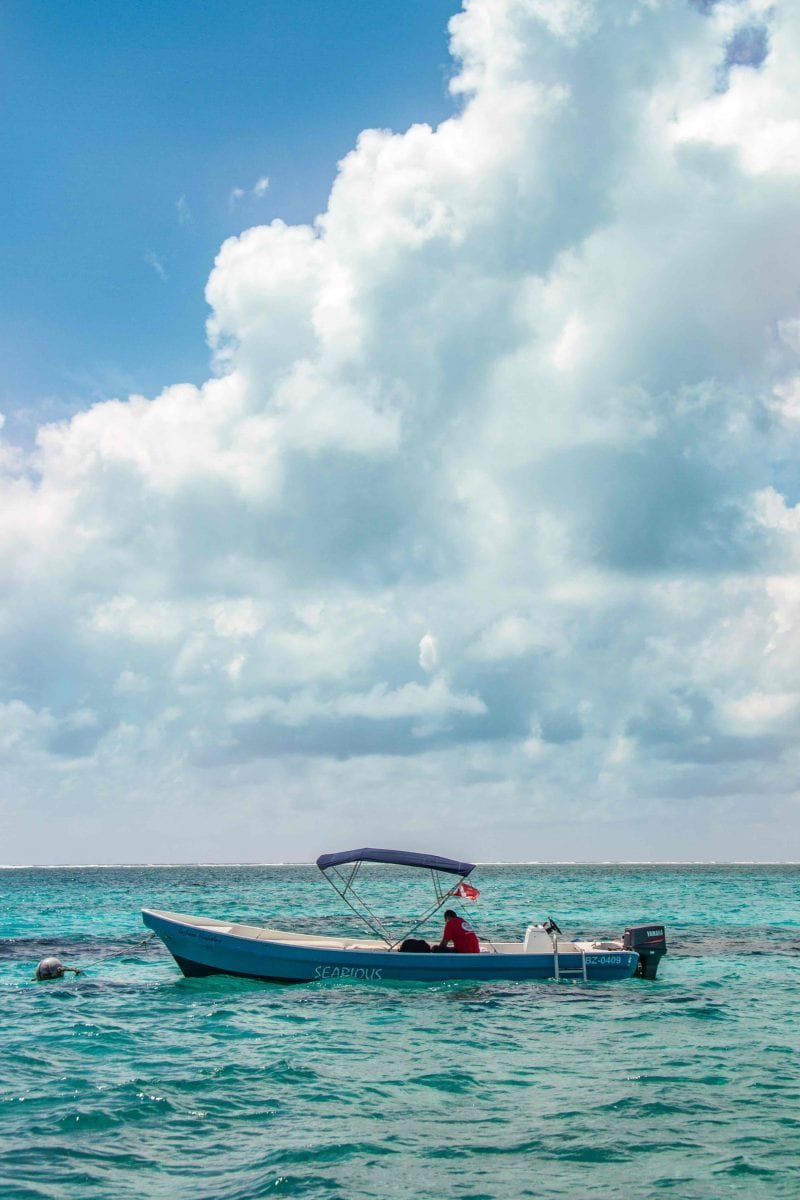 San Pedro: Hometown Feel
At 25 miles long and less than a mile wide, Ambergris Caye—pronounced "am-BURR-gris key"—is small enough for visitors feel at home quickly.
The island's only town, San Pedro, is just three blocks wide from the seaside to the lagoon.
Its sandy boulevards, with names like Chicken Street and Coconut Drive, are best navigated by foot, bicycle or golf cart.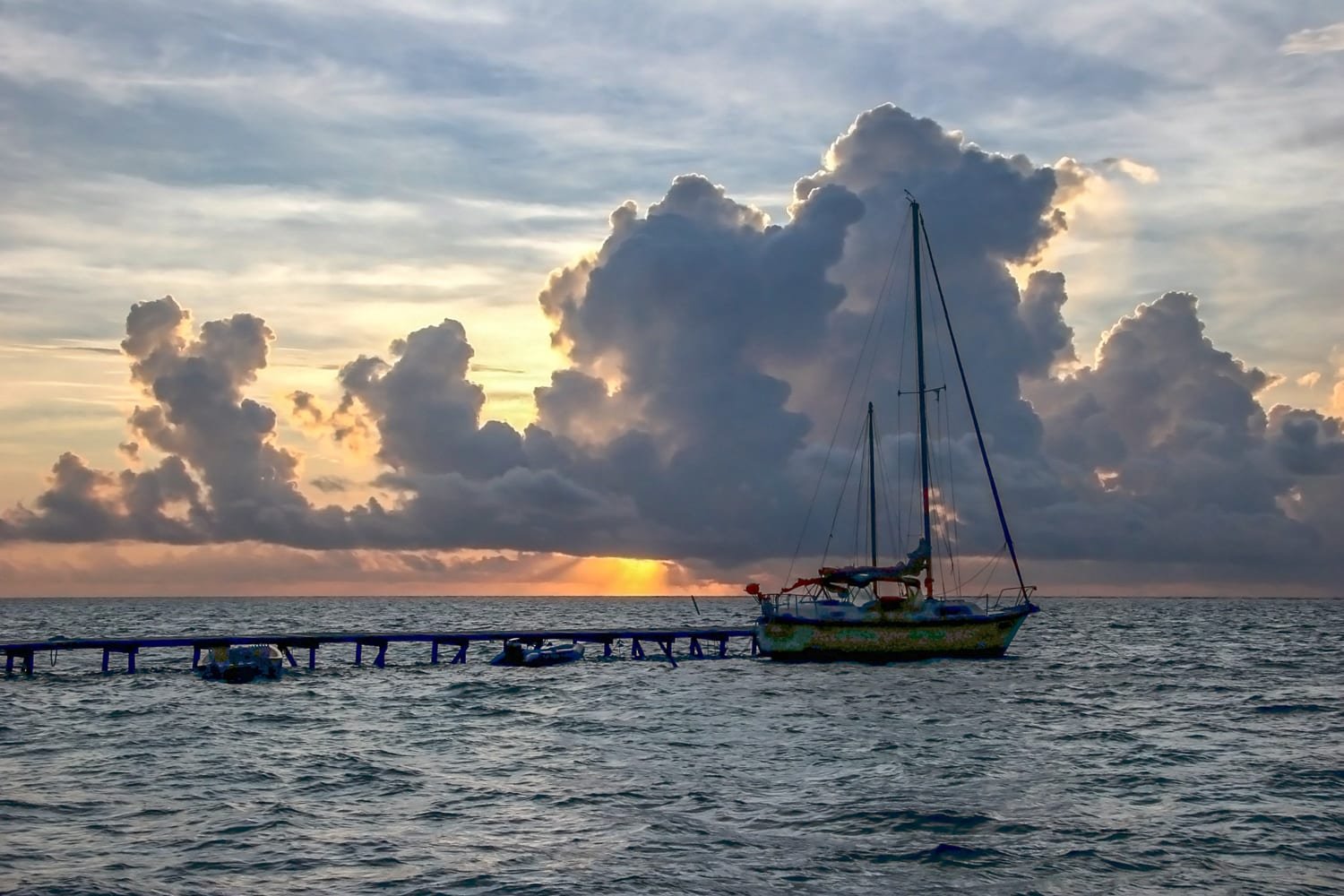 Fine Boutique Hotels
North and south of town, a fine collection of boutique hotels lines the eastern shore, many with fewer than 20 guestrooms.
Local restaurant specialties include fresh lobster (from July to February) and conch (from October to June).
Coconut and key-lime ice creams are available year-round.
Private Travel for Snorkelers and SCUBA Divers
Ambergris Caye's greatest attractions are aquatic; the Belize Barrier Reef lies less than a quarter mile off the eastern shore.
World-class snorkeling sites such as Hol Chan, Shark Ray Alley, Mexico Rocks and Rocky Point can be reached in less than 20 minutes.
Full-day dive trips are also available to the Turneffe Islands Atoll and Lighthouse Reef Atoll—the site of the Great Blue Hole.
Visitors on leisure travel can also enjoy windsurfing, sailing, sport fishing and parasailing.
Mainland Day Trips: Cave Tubing, Maya Site Tours and More
Day trips to the mainland include cave-tubing; visits to coastal manatee habitats; and tours of the Maya sites of Altun Ha, Lamanai, and even Tikal.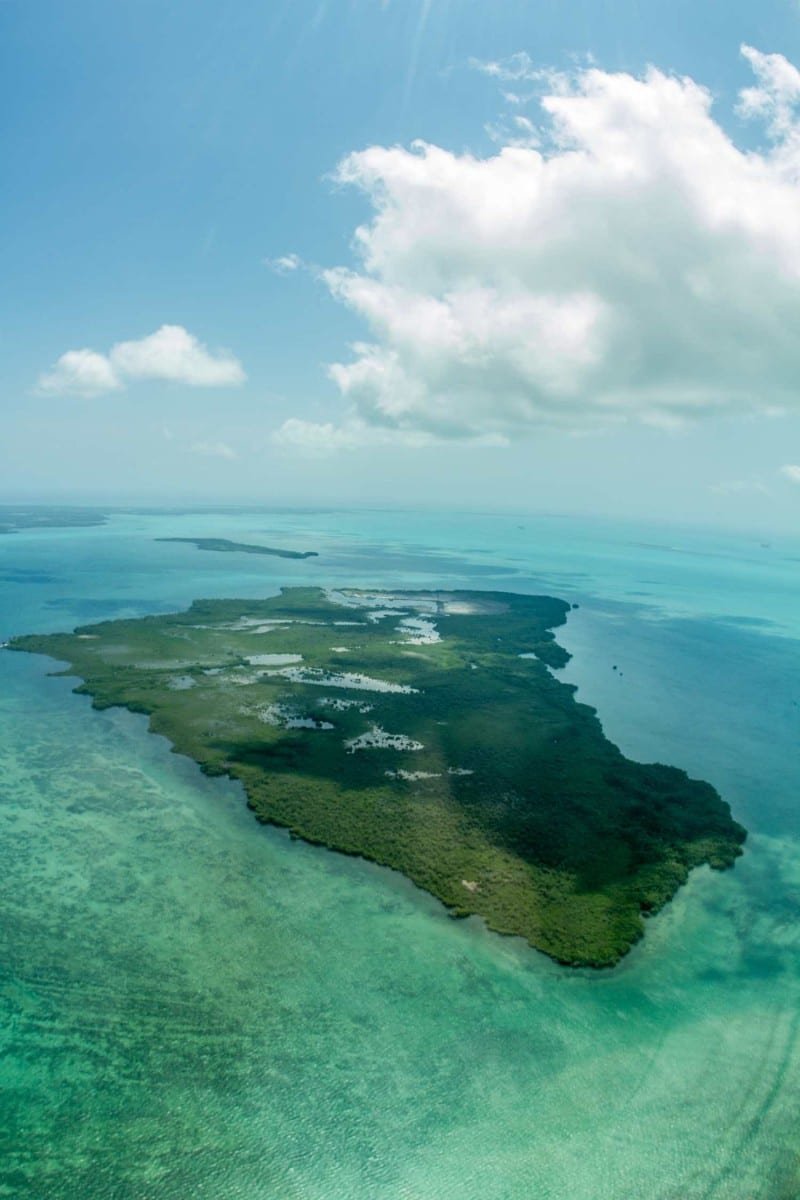 Ambergris is situated 36 miles northeast of Belize City. Local flights reach the island in 15 minutes.
Flights and boat transfers can also be arranged between Ambergris and either Caye Caulker or the northern gateway town of Corozal.
The best time to visit Ambergris is from mid-December to May. Strong eastern winds can arrive in March.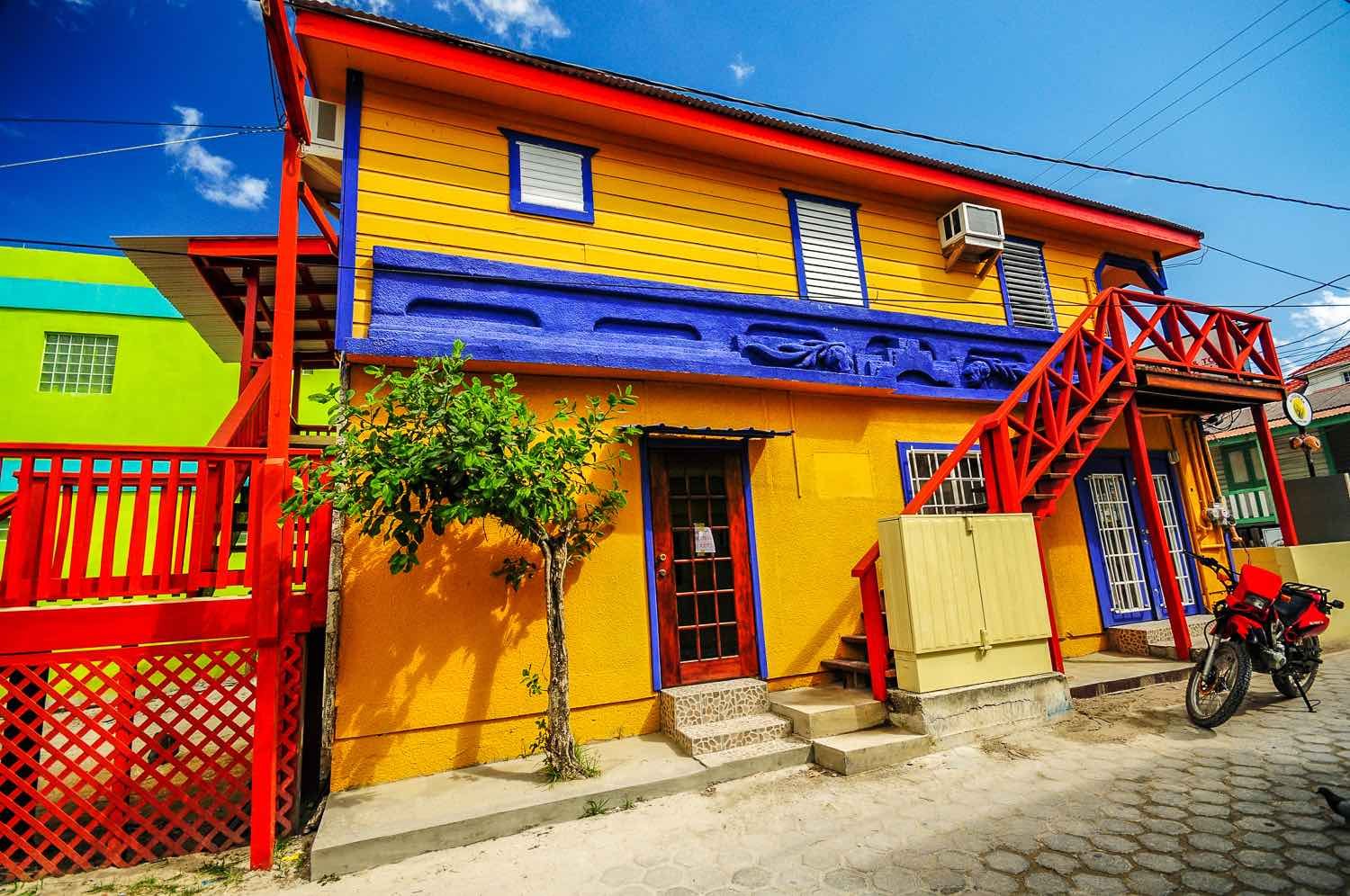 When you travel with LANDED, our team of private travel experts and network of local contacts are at your service. We'll handle the details, freeing you to savor the moments. Call us today at 801.582.2100. Dream big. We've got you.
"He who would travel happily must travel light."
Antoine de Saint-Exupery
PERFECT

Could not have been more pleased.  This was the trip of a lifetime for our family.  Thank you!
GO WITH LANDED

If you're planning to travel, go with LANDED. You won't be disappointed.
AMAZING ADVENTURE

The whole rhythm of the trip was perfect, and leaving one place for the next worked perfectly. This trip definitely made me want to experience other great spots in South America.
TRIP OF A LIFETIME

The locations were amazing. Your on-the-ground team was fantastic–knowledgeable and accommodating. Beautifully organized.
ABSOLUTELY AMAZING

The best guide I've ever had anywhere in the world. Top notch talent.
GREAT SERVICE

You were a great help in planning–ensuring that I was staying at the right places and enjoying the type of activities we love–and the follow up was incredible.
YOU GOT TO KNOW US

Exactly the bonding and sharing experience we'd hoped for. The rhythm, variety, and tone was spot on. With effective listening skills, you built a good picture of what we wanted–more complicated than "just" luxury. The result was a great trip, one made just for us.
BEST EVER

Excellent attention to detail. You listened carefully, asked the right questions, and customized with just the right balance. Superb guides. We felt relaxed and pampered all the way. You'll plan our next trip.
FANTASTIC EXPERIENCE

Not a single thing on the itinerary that we would change.  The guides were knowledgeable, friendly, and prompt.  The hotels were beautiful, the food delicious and the pace of the activities was perfect for us.
DO IT!

In short, our trip was amazing. Thanks so much for your constant assistance and thorough planning.
PERFECT

The planning, service and execution of the trip was flawless – thank you!
EXCELLENT

LANDED was helpful and knowledgeable, making our trip a memorable one.  I will use your services in the future as I continue to explore Central & South America.
A VERY WELL ORGANIZED DREAM

Your patience with my questions and concerns during the planning stage was remarkable.
THANK YOU

You actually got to know us, which made it possible to know just what we like. You promised the best trip ever and you kept your promise.
ENTIRELY AMAZING

Your recommendations were well thought out. We thoroughly enjoyed our honeymoon. Thank you!
THE ULTIMATE GUIDE

LANDED is the ultimate. You helped us make the most out of a week's time.
DIDN'T MISS A THING

We zip-lined, rafted, sailed, and surfed. The contacts were professional and courteous. We don't want to be back at work. Thank you for all of the work you did to set up this trip.