Turtle Inn: Luxury Beachfront Villas in Belize
Turtle Inn is Francis Ford Coppola's beachfront resort on the Central Coast of Belize. Located just outside the town of Placencia, Turtle Inn is an excellent base for exploring the region's white-sand cayes, atolls, and reef.
Turtle Inn's gardens and guestrooms have a Balinese feel; Mr. Coppola fell in love with Southeast Asia while filming "Apocalypse Now" in the 1970's. He imported the resort's hand-carved pavement stones, wall decorations, and furnishings from Bali.
He also designed the guest cabanas with thatched roofs and outdoor showers. Guestrooms are fully screened and shuttered, but dispense with window glass or air conditioning—another reflection of Bali's open-air style of living.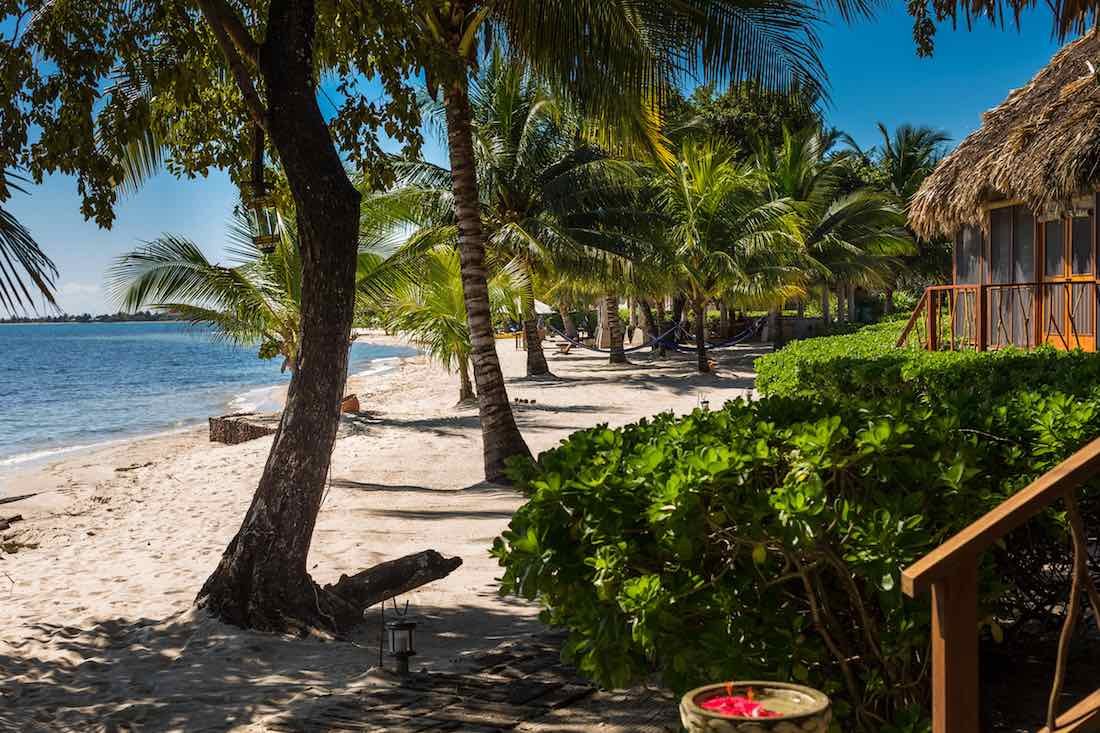 Turtle Inn: Beachfront Belize
Turtle Inn rests on a sheltered section of coast, near the tip of a narrow 26-mile long sandy peninsula, between the towns of Seine Bight and Placencia.
Turtle Inn has two swimming pools, several power boats, a private dock, a dive shop, and dive masters, making it an ideal location to obtain or advance your PADI certification. The Belize Barrier Reef is a short boat trip from the resort.
Turtle Inn also has three restaurants, a bar, a gelato stand, a spa (specializing in Thai massage), and a boutique. Service is warm and genuine; many of the hotel staff have worked at the property for more than a decade.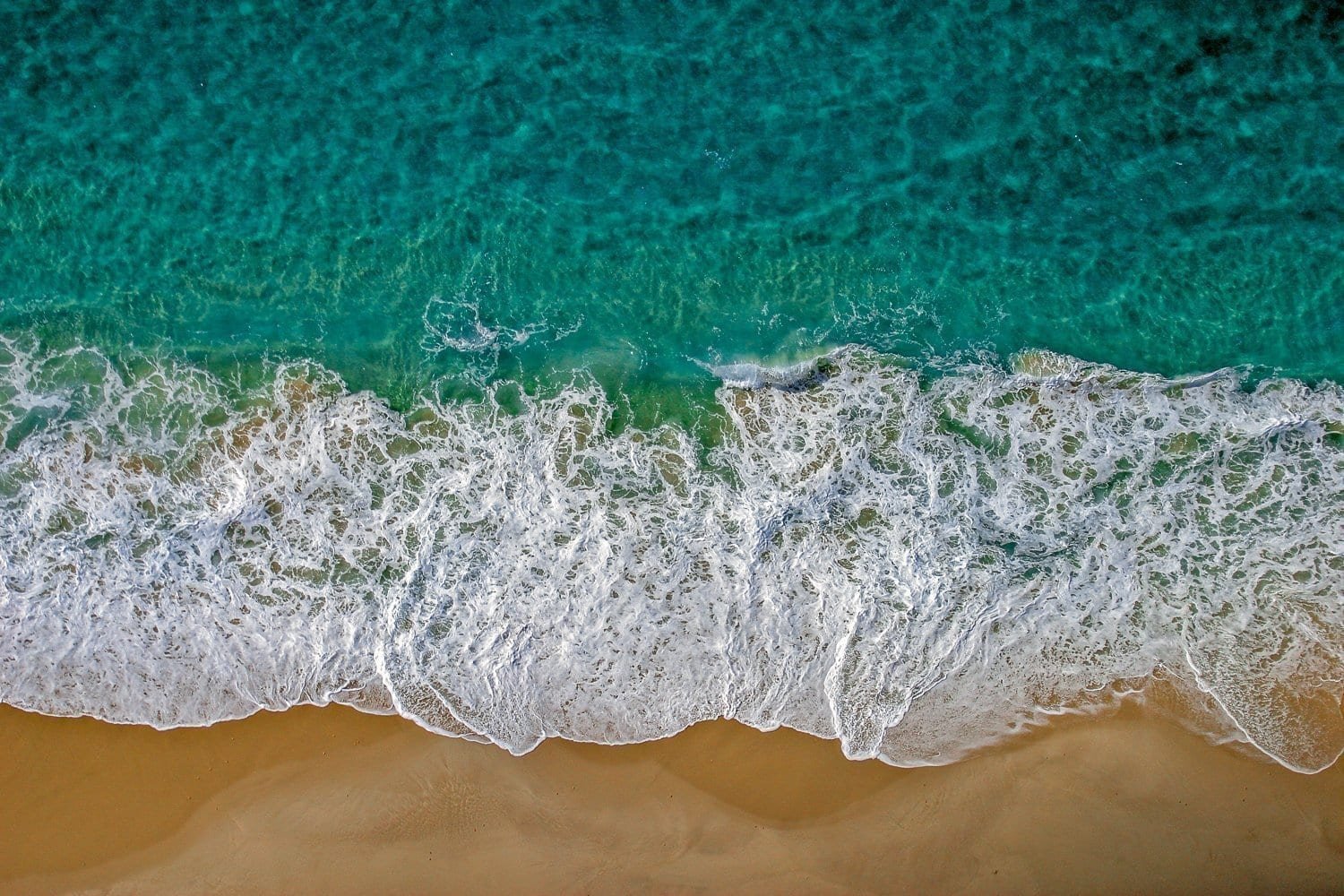 Turtle Inn Accommodations
Turtle Inn's 25 individual cottages and villas were designed with privacy and relaxation in mind. Many are beachfront, while others are less than a minute's walk from the Caribbean shore.
Options at Turtle Inn range from one-bedroom cottages to a private 2-acre island, Coral Caye.  Within the main grounds of Turtle Inn, options include:
(4) Seafront Cottages
(5) Seaview Cottages
(2) Poolside Seaview Cottages
(2) Poolside Gardenview Cottages
(4) Gardenview Cottages
Each guest room at Turtle Inn is furnished with a security box, mini-bar, ceiling fans, cookie jars, bathrobes, and beach sandals. The en-suite bathrooms feature Japanese-style shower tubs, and private gardens include outdoor showers.
The rooms do not have television or telephone; reception can be reached via "shellphone" intercom. Wi-Fi is available throughout the property.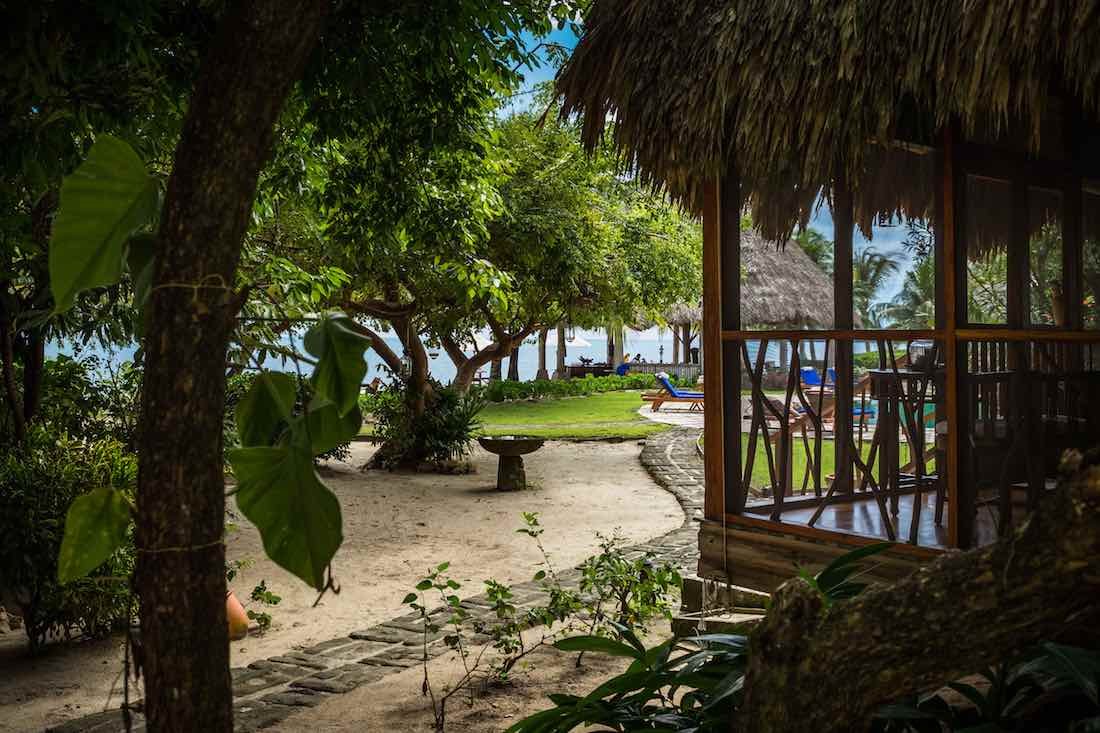 The maximum occupancy of each cottage at Turtle Inn is three people with an additional roll-away bed.
TWO-BEDROOM VILLAS
(3) Gardenview Villas
(4) Seafront Villas
These villas offer more space than the cottages. The living area of each villa at Turtle Inn flows into the screened front porch and additional sitting and dining areas.
Maximum villa occupancy is six people with additional rollaway beds.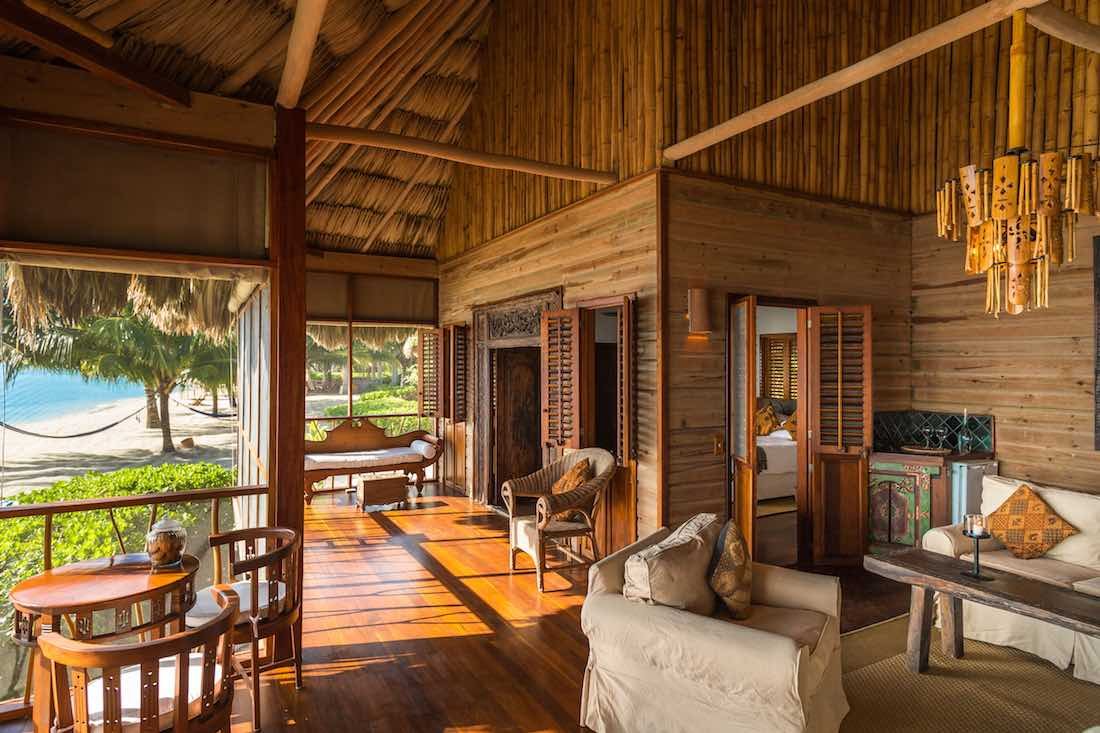 THE STARFISH COTTAGE
The Starfish Cottage is a private seafront home, intended for families or up to four adults.
The cottage features a kitchen, living room, bathroom on the main floor, shared bathroom on the second floor, and two air-conditioned bedrooms.  A pool is shared with the neighboring cottage, which also shares a dock.
Maximum occupancy in the Starfish Cottage is four people.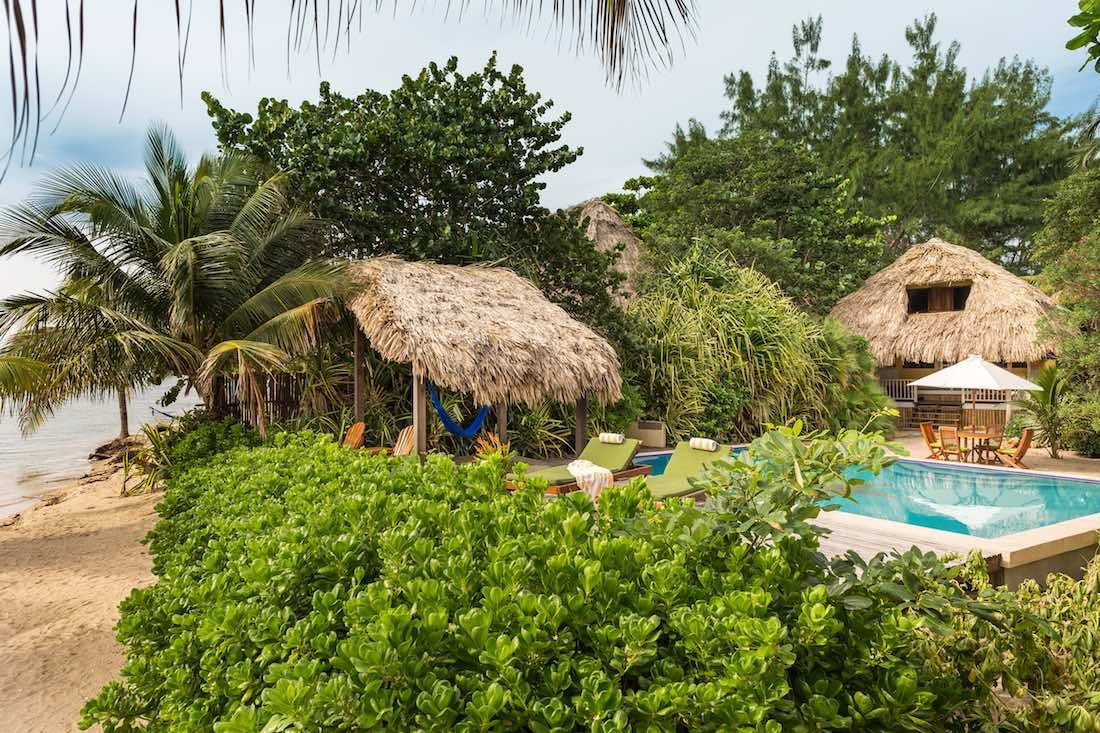 FRANCIS'S FAMILY PAVILION
Located on the southern edge of the resort and surrounded on three sides by a high walled tropical garden, Francis's Family Pavilion was designed with privacy in mind.
The Pavilion features two bedrooms, each with private bath and outdoor shower.  The second story has a cozy sleeping loft. Between the two bedrooms is a living area and screened porch with comfortable sofas; writing desk; and a small kitchen with wet bar, refrigerator, and stove.
The pavilion is adorned with hand-carved wooden doorways and accent panels, stone sculptures, and artwork personally selected by Francis and
Eleanor Coppola.
The Pavillion has a private pool and thatch-roofed dining terrace overlooking the ocean.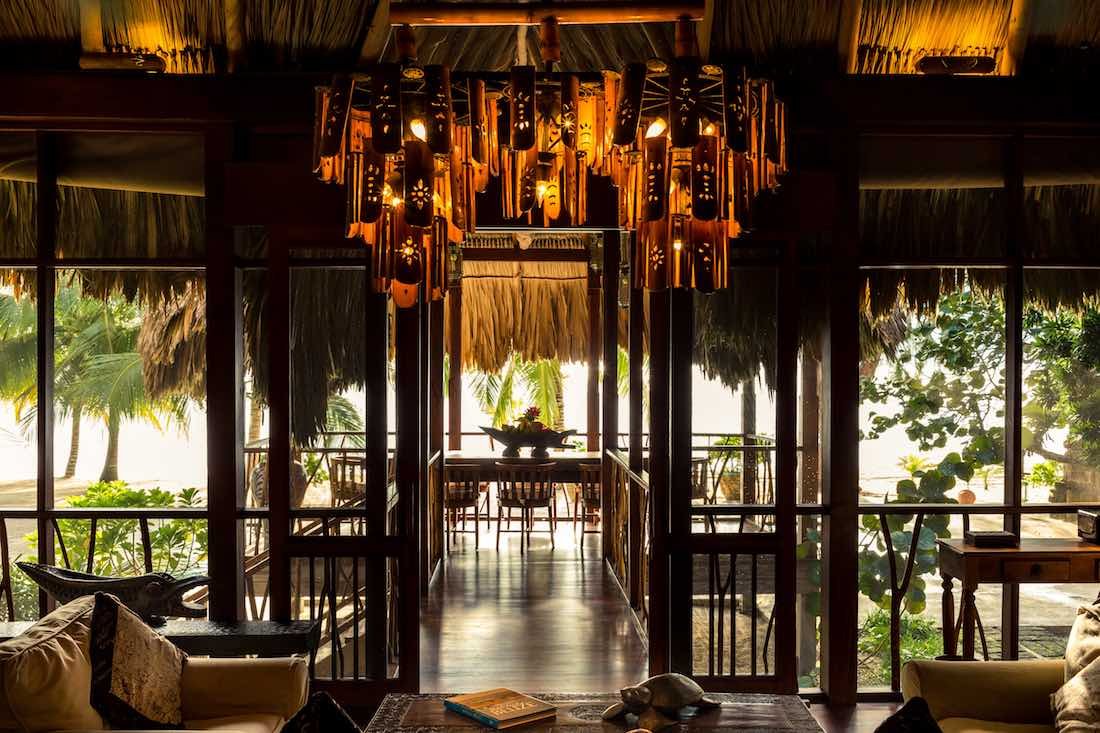 The Family Pavilion is staffed with dedicated personal attendant. Maximum occupancy is of six people, if additional roll-away beds are added.
SOFIA'S BEACH HOUSE
Sofia's Beach House is located next to the Family Pavilion.  This indoor-outdoor masterpiece is Sofia Coppola's private hideaway, designed with extra space and privacy.
The villa is comprised of an open-plan main house and two guest bungalows.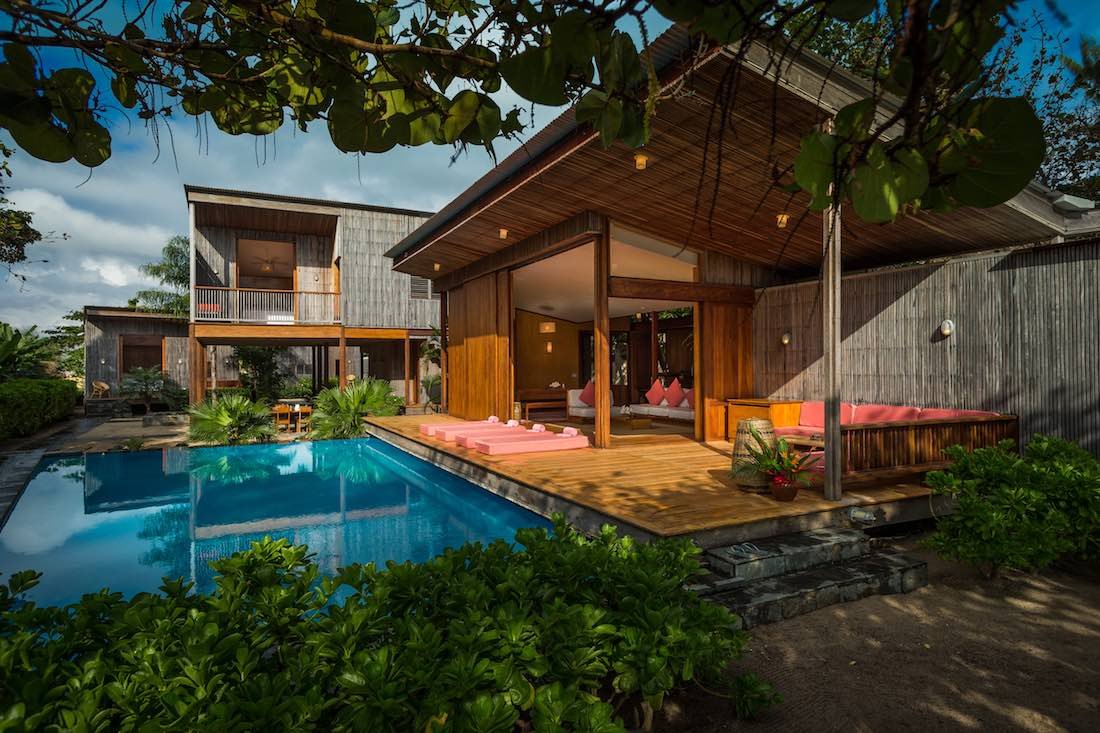 CORAL CAYE – TURTLE INN'S PRIVATE ISLAND
Sheltered behind the world famous Belize Barrier Reef, Coral Caye is a completely private 2-acre island, well suited for a romantic, restorative or adventurous getaway.
Located just 8 miles (25 minute boat ride) from the main Turtle Inn property, Coral Caye features a small coral sand beach and mangrove ecology.
Capable of accommodating between two and ten guests, this private island is outfitted with a full house and two cottages.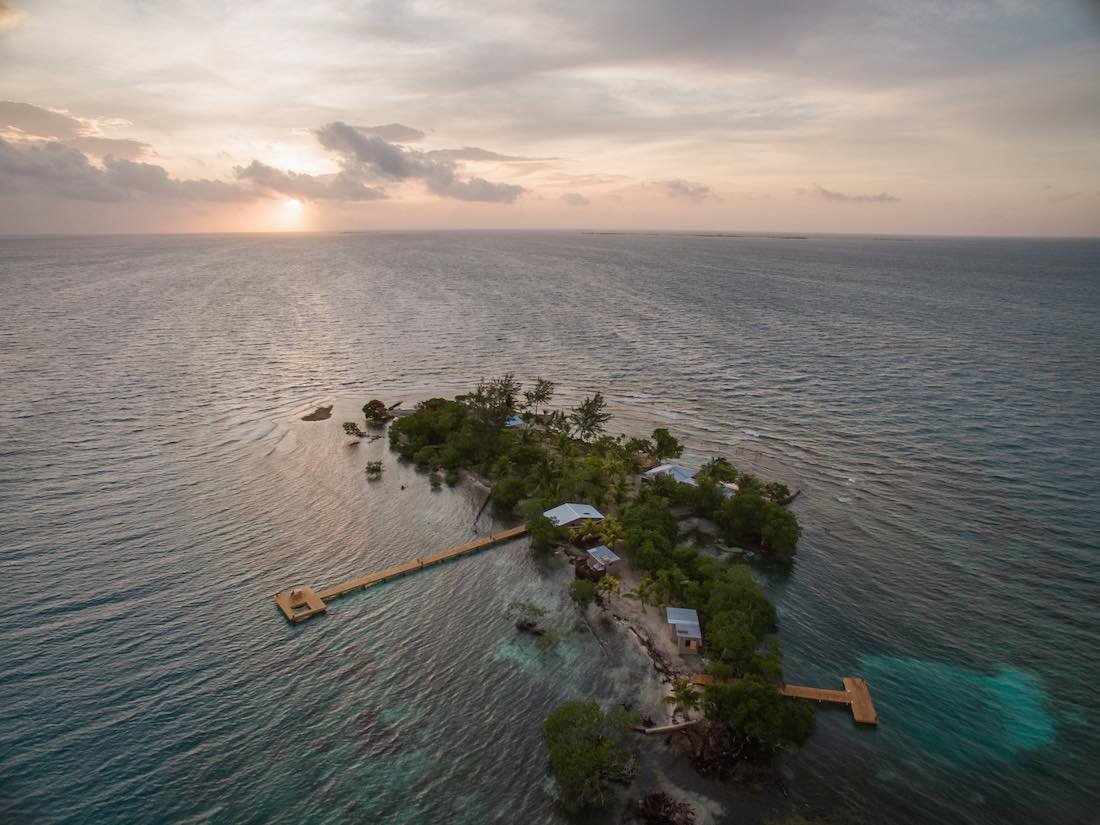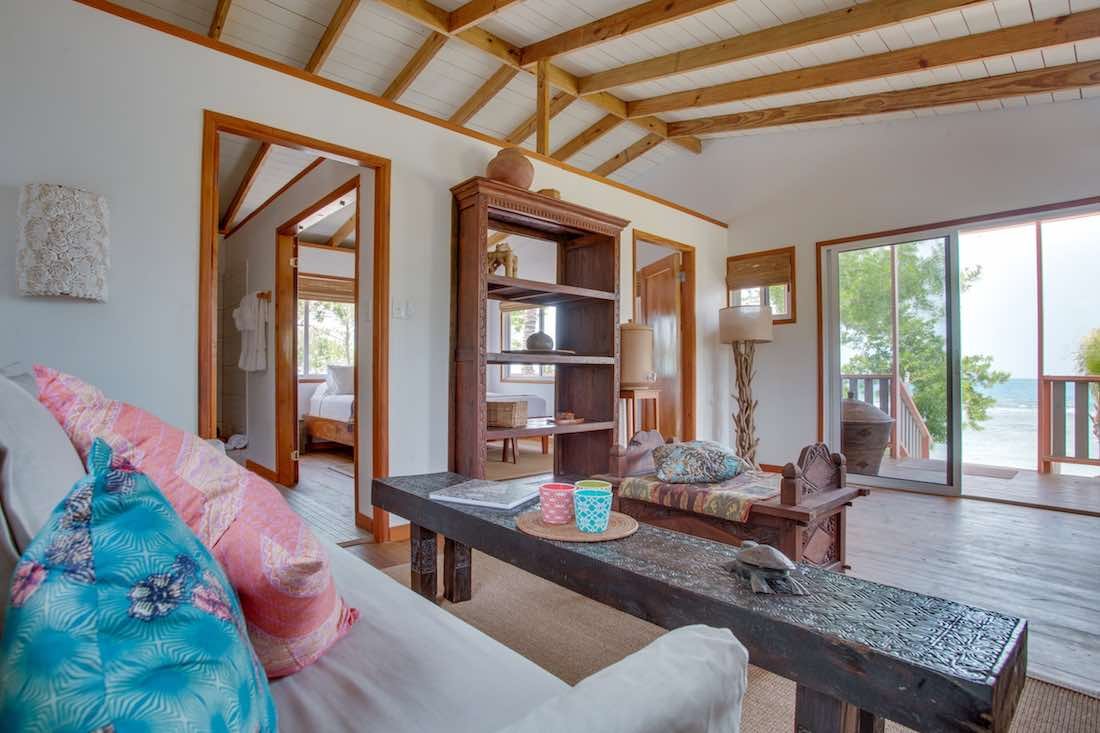 Turtle Inn Amenities
Turtle Inn features two swimming pools and a spa focused on Thai massage. Kayaks, paddle boards, tri-marans, beach cruisers, water bikes, snorkel gear, and fishing gear are available for complimentary guest use.
The property serves a complimentary continental breakfast (with option for room service) included. Hot, made-t0-order breakfast options are available for an additional fee.
Turtle Inn also offer a daily shuttle service to Placencia Village between the hours of 6pm and 10pm.  There you'll find Caribbean classics and top-notch ice cream.
Guided birdwatching tours of the Turtle Inn property are offered twice a week.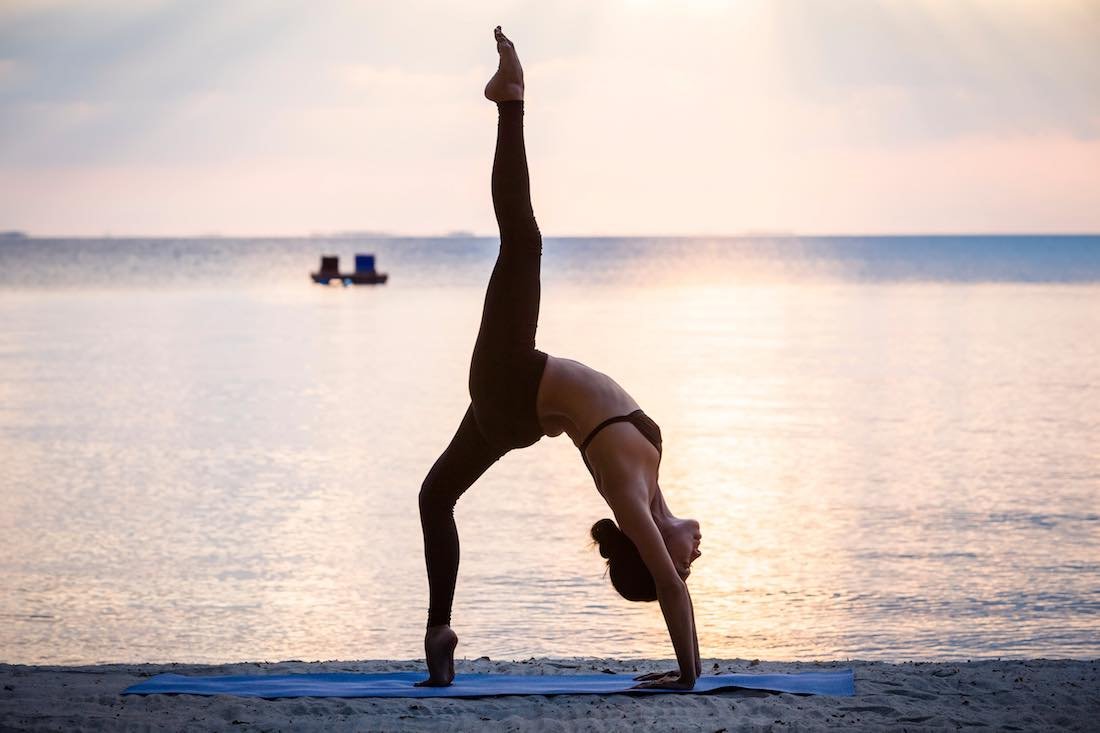 Turtle Inn Restaurants and Bars
From local seafood and traditional Belizean fare to authentic Italian cuisine, options include:
The Mare Restaurant – Turtle Inn's flagship restaurant, serving fresh caught seafood and traditional Italian dishes, prepared using Coppola
family recipes. The Mare also serves Dutch –Indonesian Rijsstafel twice a week on Mondays and Thursdays.
The Gauguin Grill – An intimate beachfront restaurant featuring fresh, charcoal-grilled seafood, accompanied by a choice of Balinese-inspired sauces and spices. This Turtle Inn bar and lounge also offers an excellent selection of Belize- brewed Belikin beer, wine, and cocktails.
Auntie Luba's Kitchen – The menu of this small, rustic-style restaurant is filled with traditional local dishes including curry chicken, coconut shrimp, and classic rice & beans, served in a fun and friendly laid-back atmosphere.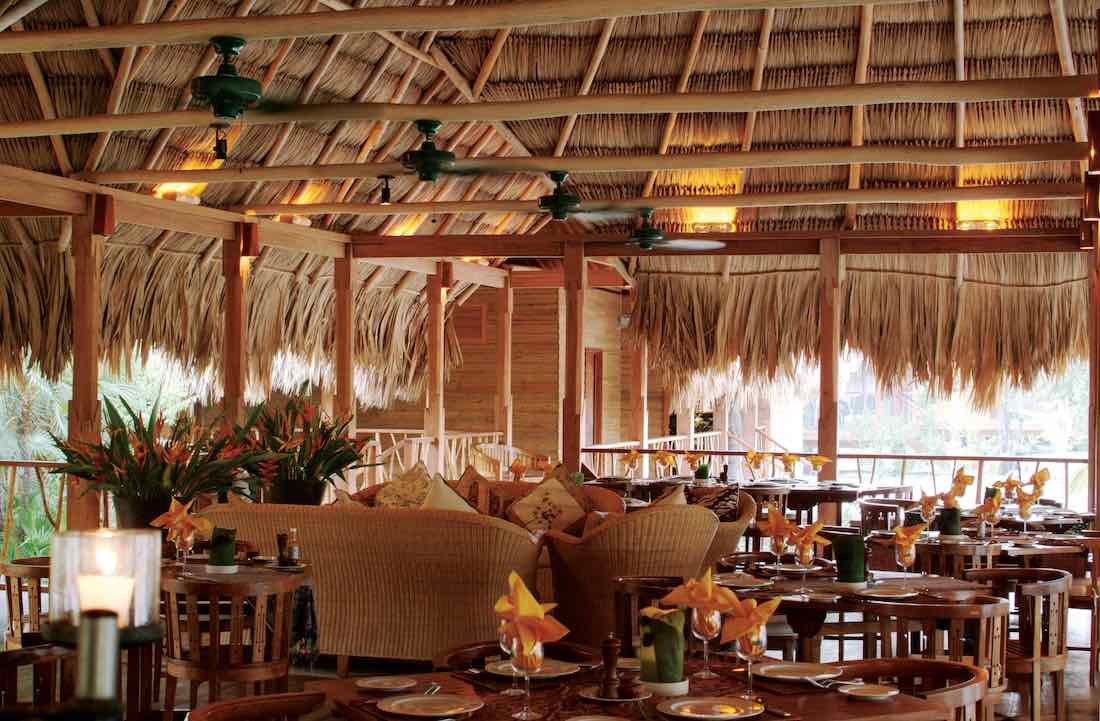 The Laughing Fish Bar – Set on Turtle Inn's beach under a thatch roof, this beach bar serves a wide selection of drinks and light snacks. Comfortable Adirondack chairs sit directly on the sand, offering panoramic views of the Caribbean sea.
Skip White Bar – This open-air Turtle Inn bar was designed to pay homage to previous owner Skip White, whose hobbies included a keen interest in marine biology.
New Wine Cellar – Opened in December of 2015, Turtle Inn now boasts one of the largest wine cellars in Central America, with more than 1,000 bottles in-stock. The New Wine Cellar also offers a wine tasting experience, available for guests to enjoy privately or among other guests in the wine garden.
Kids Gelato Bar – Nestled next to the Skip White Bar, you'll find the sand-floored Turtle Inn Gelato Bar. Here, children are invited to enjoy a supervised party atmosphere, complete with kid-sized tables and chairs.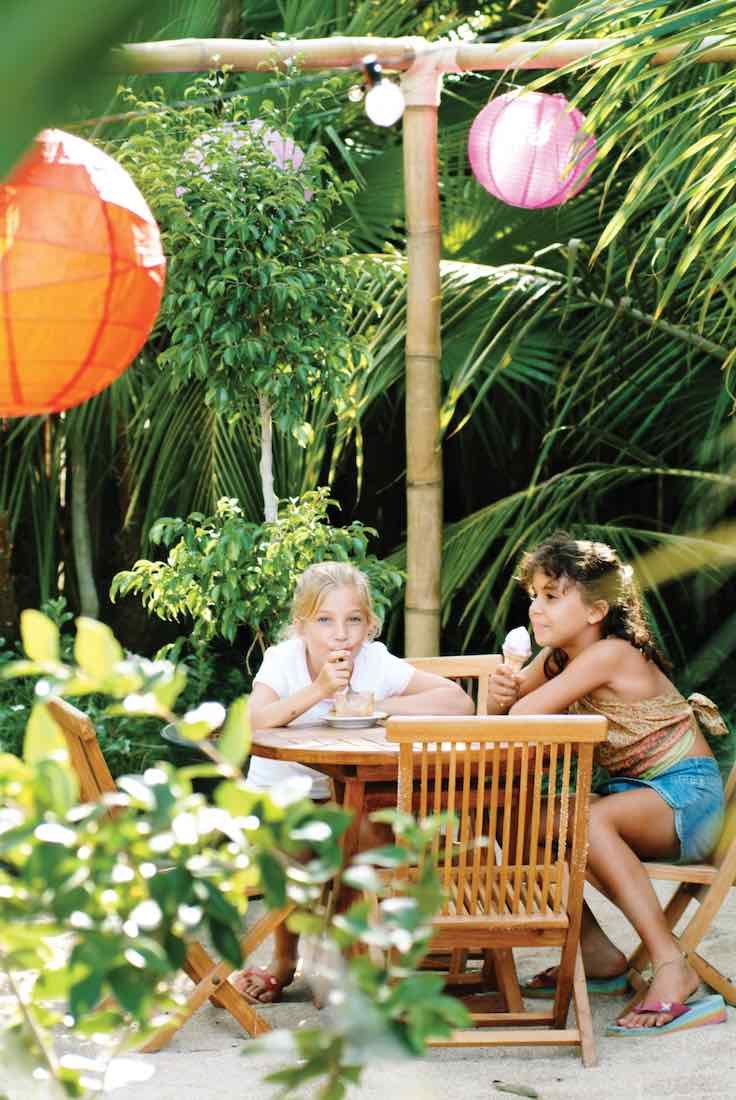 Active Adventure at Turtle Inn
If you're seeking active adventure in Belize, Turtle Inn has a variety of options. Guests of this luxury resort can enjoy activities including:
Bicycling
Snorkeling
Golf Cart Scavenger Hunts
Horseback Riding
Sunset Cruises on the Caribbean
SCUBA Diving (and SCUBA Certification courses)
Birding, Hiking, and Wildlife Viewing at the Cockscomb Basin Jaguar Reserve
Day Trips to Nim Li Punit, or Lubaantun Maya Ruins
Wildlife Watching Boat Tours up Monkey River
Visits to Turtle Inn's Organic Farm
Sport Fishing or Fly Fishing
Swimming
Zip Lining
Just off the coast of the Turtle Inn property, the Belize Barrier Reef provides some of the great opportunities for snorkeling and scuba diving experiences.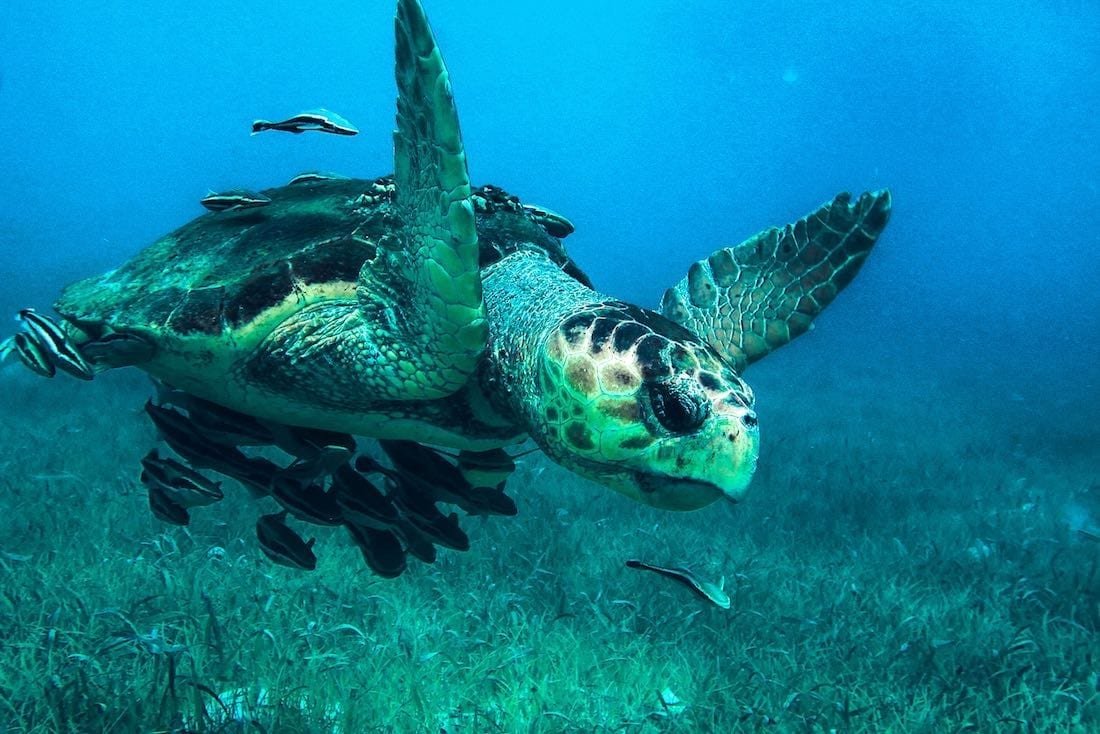 Turtle Inn Conservation Efforts
Francis and Eleanor Coppola are firmly committed to preserving the pristine environment of Belize.
The Coppolas strongly support Belize's commitment to ecotourism and continue to explore new technologies and practices that benefit the environment. Accordingly, all the buildings at Turtle Inn were built using low profile, environmentally-sound designs and renewable materials such as thatch, pine, and bamboo.
Whenever possible, Turtle Inn sources herbs and produce for the resort restaurants from an on-site organic garden.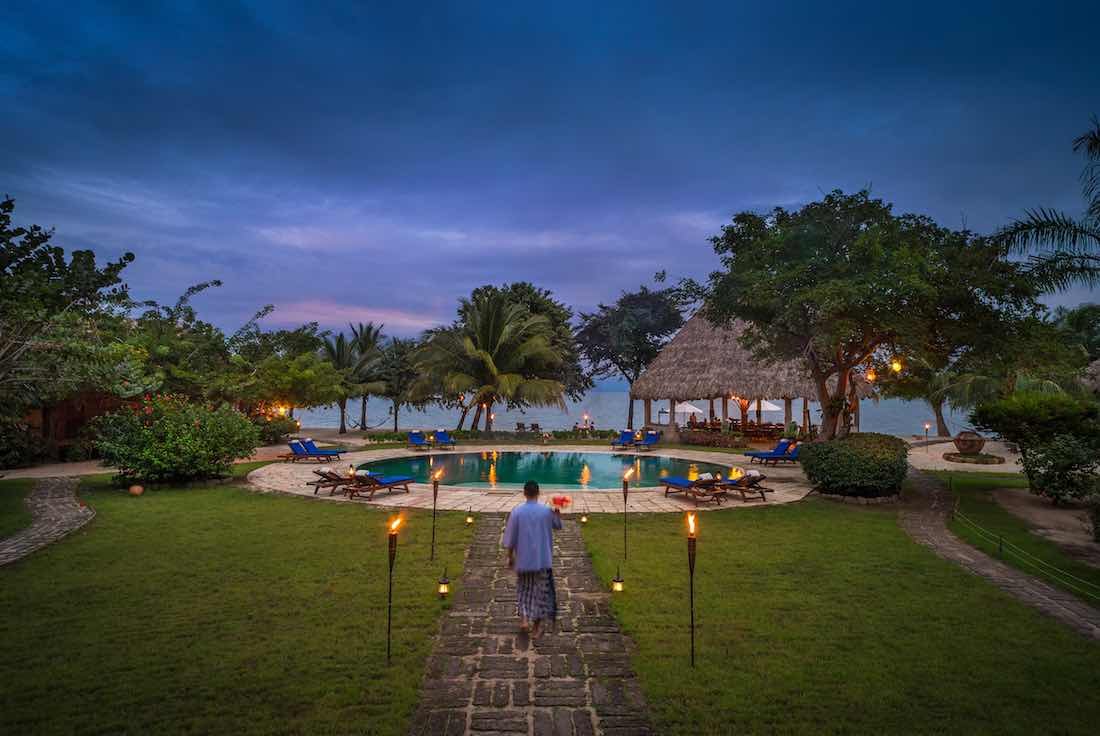 Dreaming of a visit to Turtle Inn? LANDED provides personalized, custom travel within Central America, South America, and the Antarctic. We'll create a unique itinerary plan tailored to your interests and dreams. Experience the trip of a lifetime. Speak with one of our expert travel planners today at 801.582.2100.