Xibalba—The Maya Underworld
Belize's river systems have honeycombed the limestone bedrock with caves and caverns. Some larger examples are still accessible by river, allowing visitors to float through on inner tubes or kayaks.
Others were sacred to the ancient Maya, representing a connection between this world and Xibalba—the Maya underworld.
"Fear is the mind-killer."

Frank Herbert
CAVES BRANCH
The most visited cave system in Belize is the Caves Branch, accessible from the Hummingbird Highway near Belmopan. This system allows visitors to float through as much as seven miles of cave, punctuated by underground waterfalls and a sparkling cavern. The sensation of turning off your headlamp and floating through darkness is thrilling. This trip is best during the June to November rainy season when high water levels limit the need for hiking.
ACTUN TUNICHIL MUKNAL

The famous Actun Tunichil Muknal (ATM) Cave is located seven miles south of Belmopan. Here, hikers can travel 45 minutes through the forest to reach a narrow cave.
A clear stream flows from the entrance, filling many of the chambers with waist-high water. Inside lie over a dozen ancient skeletons, encrusted with calcium and glittering under flashlight.
St. Herman's Blue Hole
Located just twelve miles southeast of Belmopan, St. Herman's Blue Hole National Park protects 575 acres of forest habitat.
The principal attraction is the Blue Hole, a collapsed limestone cave (cenote), filled with turquoise water. Visitors can cool off with a swim between hikes through the surrounding forest.
The park is also the site of St. Herman's cave, a 0.8 mile-long cavern known for its delicate speleothems. After a guided tour through the cave, you can float peacefully back to its entrance on an inner tube.
At the nearby Crystal (Mountain Cow) Cave, guided tours enter wide caverns known for their crystalline formations and abundant Maya artifacts.
Chumpiate
Chumpiate Cave, a Maya burial cave 10 miles south of San Ignacio at Chechem Ha, noteworthy for its ancient pottery and an elaborate altar.
Barton Creek Cave, set in hilly Mennonite pastureland near the Tapir Mountain Nature Reserve, represents another day-trip option.
Guided canoe tours can travel nearly a mile into the recesses of the cave, where Maya skeletons and pottery are found among the stalactites and limestone bridges.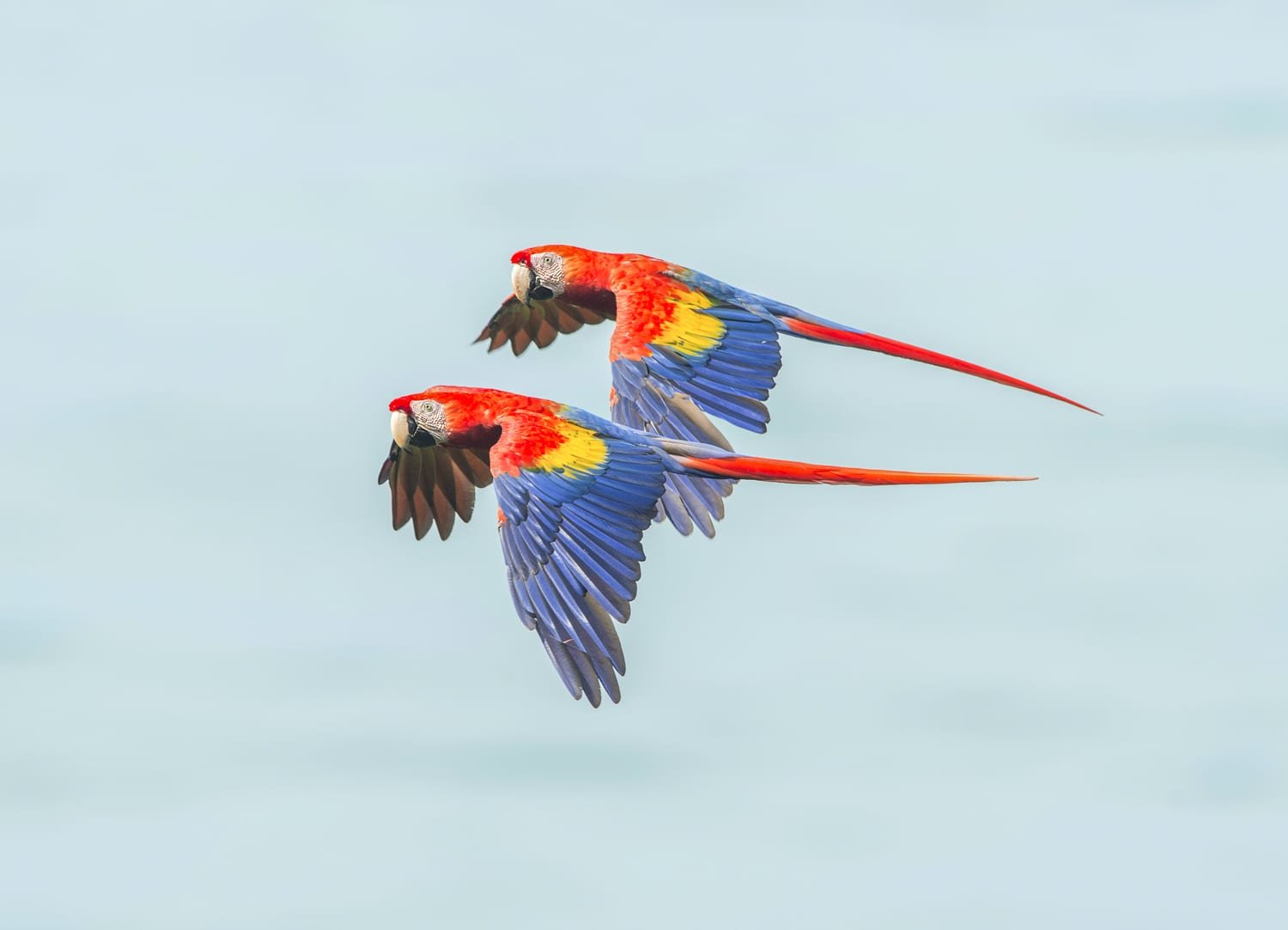 Rio Frio
Over 300 avian species have been sighted in the Cockscomb Basin Wildlife Sanctuary. This 128,000-acre protected area is located east of the Maya Mountains and south of the rugged Cockscomb spur range.
The park has an excellent trail system through tropical forest inhabited by five feline species, howler monkeys, tapirs, and Keel-billed Toucans (Ramphastos sulfuratus).
Scarlet Macaws (Ara macao) flock to the village of Red Bank, especially from January to March.
Hobek Ha
In the southern Toledo District, west of the town of San Antonio, the Hobek Ha Cave of Blue Creek offers a relaxing swim after a hike through the rainforest.
Visits to this cave are usually combined with tours to the Maya sites of Lubaantun and Nim Li Punit.
LANDED arranges private tours of these habitats with expert guides. We also organize luxury accommodation, private transportation, and domestic flights within Belize. These regions are our passion; we know them first-hand and by heart. Speak with one of our expert travel planners today at 801.582.2100. We'll take care of the details.