Cities of the Maya in Belize
Touring Ancient Maya Sites in Belize
During the Maya Classic Period (250 to 900 AD), the territory now known as Belize was home to a population in excess of one million.
Belize's borders contain some of the most important known sites of the Maya world. Some date back more than 3000 years. Many Belize's ancient cities of the Maya have been partially cleared, studied, and restored.
At others, tropical forest still covers the ancient temples and plazas.
Altun Ha
Located 30 miles northwest of Belize City, Altun Ha was an important trading center during the Classic Period.
The site covers approximately five square miles, with two main plazas and at least 13 temples. The largest temple-pyramid, the "Temple of the Masonry Altars", is 54 feet high.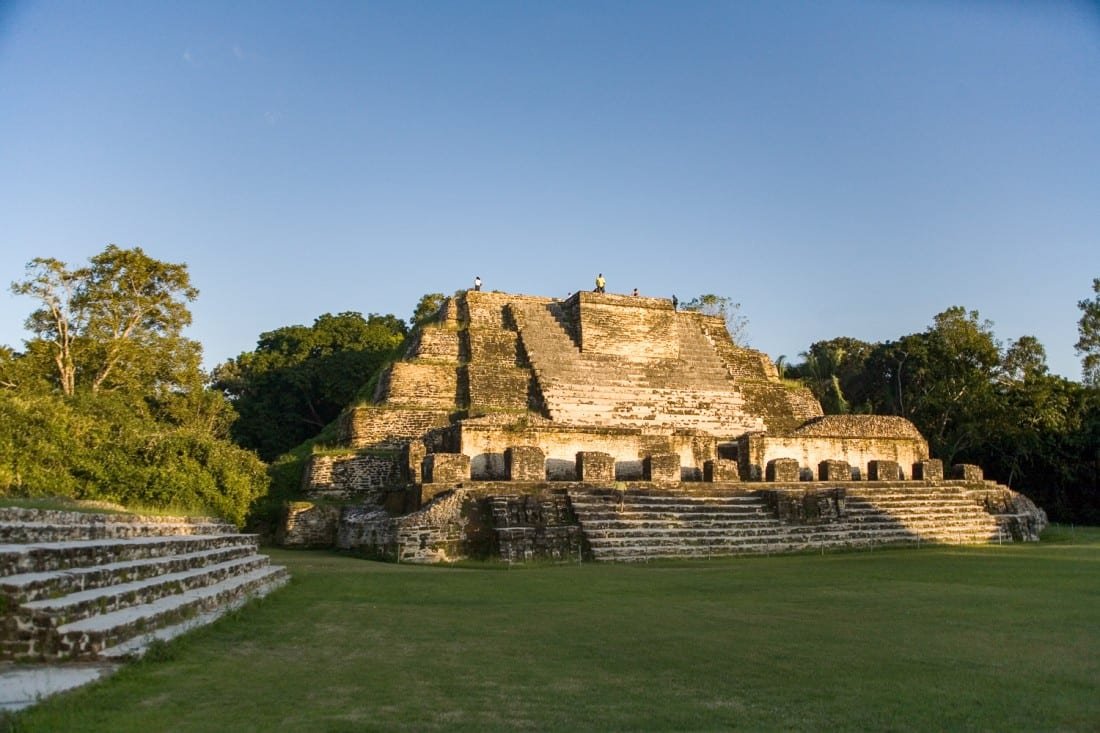 Altun Ha can be visited from Belize City and Ambergris Caye.
Cahal Pech
A medium-sized Maya site located near the Cayo District town of San Ignacio, Cahal Pech overlooks the Macal River.
Cahal Pech was the estate of an elite Maya family during the Classic Period. Some of its 34 structures have been dated to 900 BC.
Caracol
Caracol is located south of San Ignacio, deep within the foothills of the Maya Mountains. Rediscovered in 1938, excavations did not begin here in earnest until the mid-1980s.
Archeologists soon realized the importance of the city; inscribed monuments described Caracol's bloody victories over Tikal in 562 AD and Naranjo in 631 AD.
Estimates of peak population at Caracol now range from 120,000 to 180,000.
Caracol Sky Place
Caracol's largest pyramid, known as Canaa or Sky Place, towers 140 feet above the surrounding plaza. Evidence suggests settlement at Caracol as early as 3200 years ago, but most construction—over 40 monuments—dates to the Classic Period.
The surrounding settlements are thought to cover 65 square miles, little of which has been excavated to date.
El Pilar
Twelve miles north of San Ignacio is the El Pilar Archeological Reserve, site of the largest known Maya settlement on the Belize River.
The site covers over 100 acres, containing at least 25 plazas, connected by limestone causeways. Hundreds of buildings have been identified through selective excavation.
El Pilar is thought to have been an administrative center, with a peak population estimated at 20,000.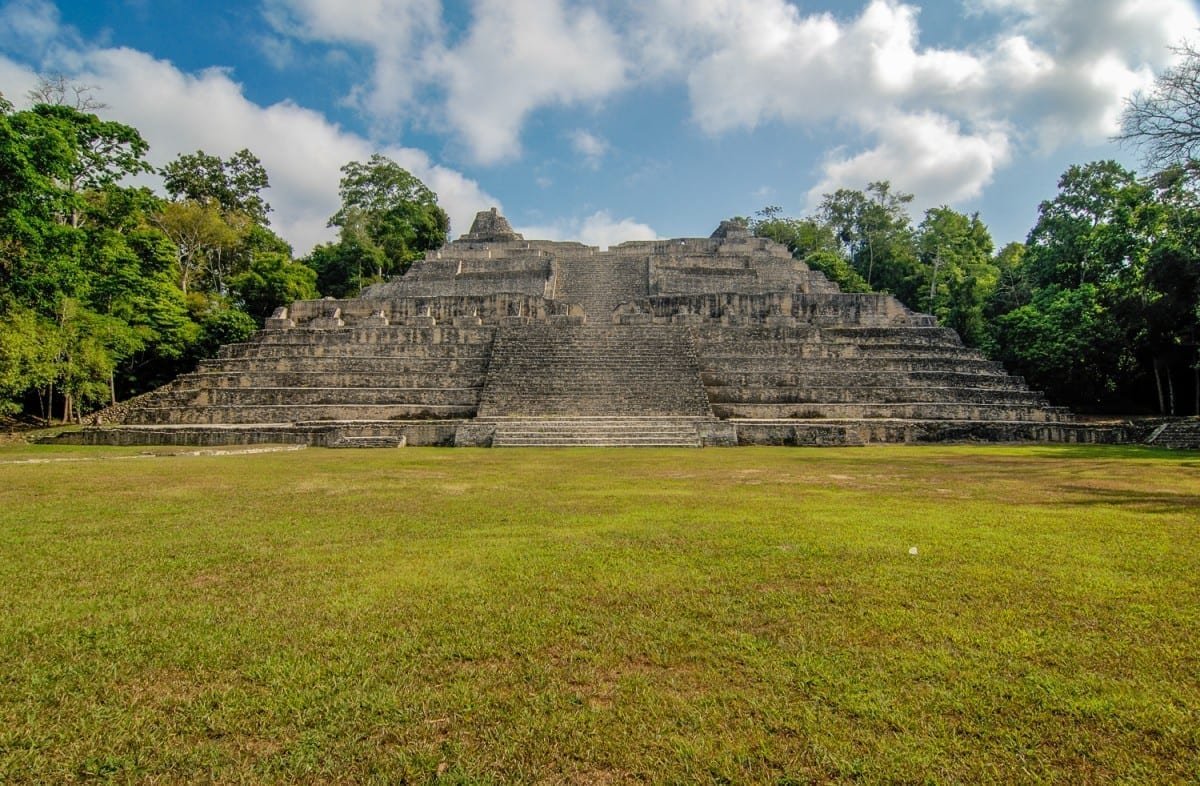 La Milpa
Thought to be the third largest ancient city in what is now Belize, La Milpa located in the country's far northwest.
La Milpa occupies a high limestone ridge in what is now the Rio Bravo Conservation Area. Several plazas, two ball courts and dozens of tombs have been unearthed, but the site is still in early stages of excavation.
La Milpa can be reached via Chan Chich in the northern Cayo District. Orange Walk, in northern Belize, is a 90-minute drive to the northeast.
Lamanai
Located on the New River Lagoon and surrounded by jungle, Lamanai is one of the most beautiful settings in Belize.
This site also had one of the longest occupations: from 1500 BC until the arrival of the Spanish.
Nim Li Punit
The ceremonial site, discovered in 1976, dates to the Classic Period and was likely occupied between the 5th and 8th centuries.
Ni Li Punit is relatively compact; notable for its abundance of stelae, one depicting a local ruler wearing a large headdress (The name Nim Li Punit means "big hat" in Kekchi Maya).
Nim Li Punit features several recently-discovered tombs and a recently-established on-site museum.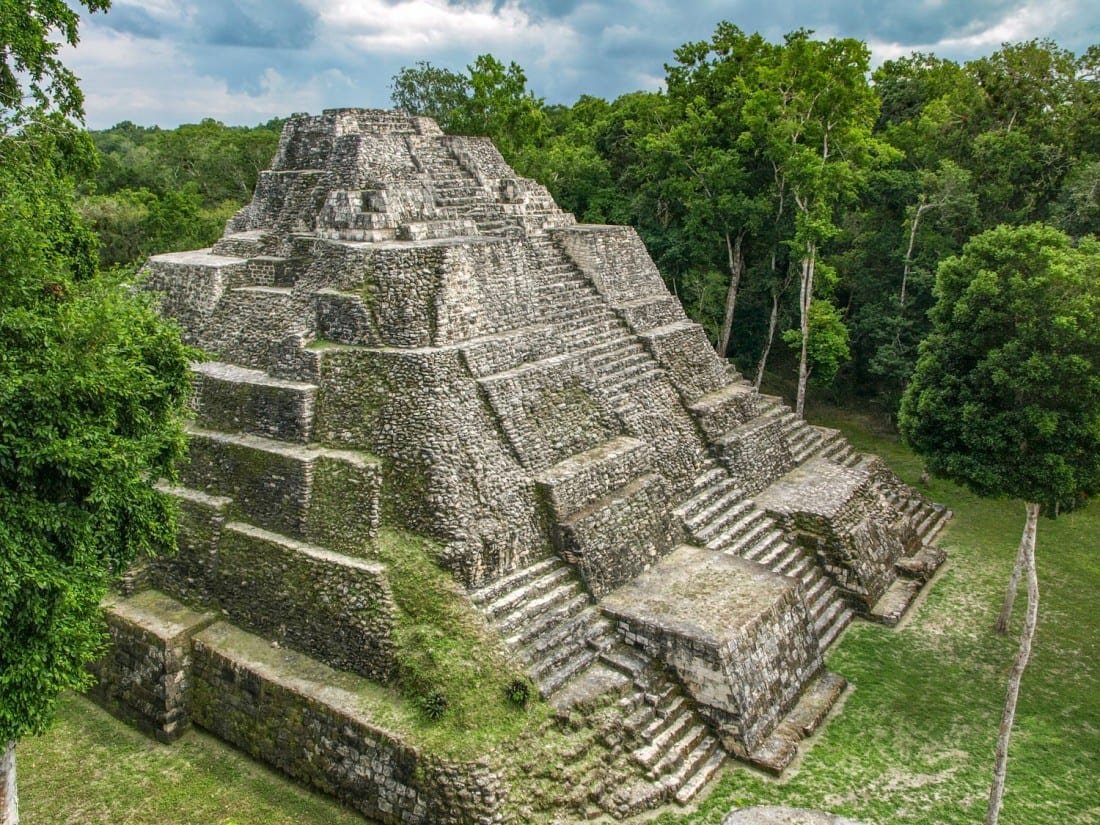 Lamani is one of few sites to have retained its traditional Yucatec Maya name, translating to "Submerged Crocodile".
Lamanai includes several temples, including one embellished with a series of enormous masks. The largest temple, N10-43, is the tallest known Pre-Classic structure in the Maya world. Getting to Lamanai is part of the adventure; most visitors arrive by boat and the one-hour river trip provides opportunities to see howler monkeys, crocodiles, and colorful birds.
Lubaantun
This is the largest ceremonial center in southern Belize. It houses eleven major structures, clustered around five plazas. Unlike most Maya cities, Lubaantun was constructed without the extensive use of mortar. Accordingly, the masonry here is of very high-quality.
Lubaantun is located approximately two miles from the town of San Pedro Colombia, 25 miles northwest of Punta Gorda.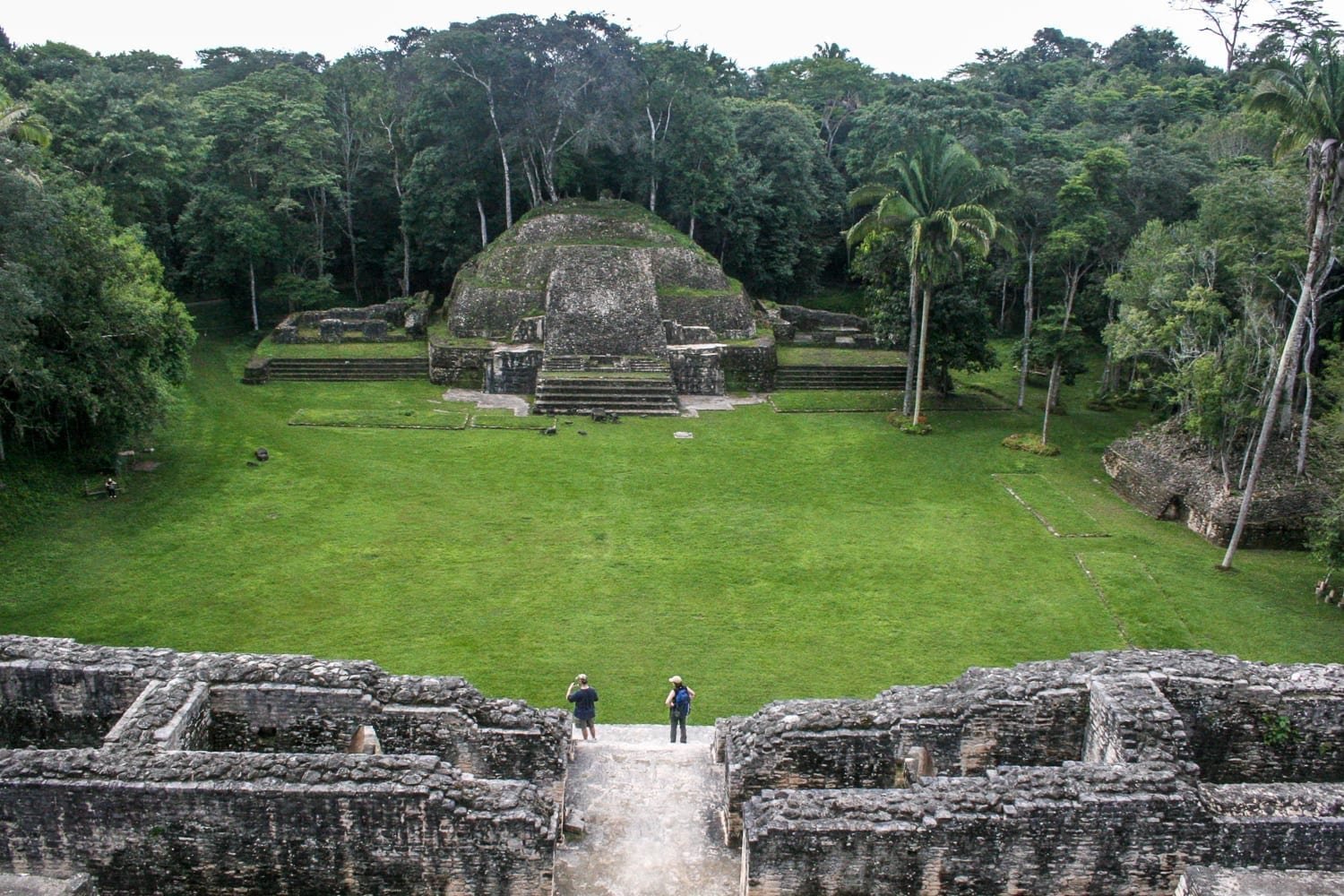 Xunatunich
Located near San Ignacio, on a ridge above the Mopan River, Xunantunich is one of the most accessible and well-excavated Maya sites in all of Belize.
Its central plazas are flanked by temples, the largest of which (known as El Castillo) rises 130 feet, offering visitors views of the distant Guatemalan border.
The temple's summit is adorned with stucco friezes on the east and west sides.
Most of the structures at Xunantunich date from 600 to 900AD; the end of the Classic Period. Several intricate stelae unearthed here are now protected from the weather in the site's museum.
Xunantunich can be accessed by a hand-cranked car ferry, departing from the village of San Jose Succotz, near San Ignacio.
Visitors can also reach Xunantunich on horseback or mountain bike.
LANDED delivers the finest in custom, private travel to Central America, South America, and Antarctica. These regions are our passion; we know them first-hand and by heart. Speak with one of our expert travel planners today at 801.582.2100. We'll create the most exceptional trip of your life.
"Traveling is almost like talking with men of other centuries."